HOT NEW REVIEWS
Black Velvet Suicide 'Welcome to the swamp' (Independent/Czech Import)
Out of the Czech Republic comes the band Black Velvet Suicide, whom deliver a very nice professional sounding debut album titled Welcome to the swamp. The band is formed around David Kapin - lead vocal, guitar, Marek Grubhoffer - guitar, vocal, Petr Voves - drums and Tomáš Kratochvíl - bass guitar. Musically speaking they are heading into typical American Modern Melodic Heavy Rock/Metal with that dark edge and huge guitar riffs, reminding of bands like Alter Bridge, Disturbed, Creed, Shinedown, Avenged Sevenfold, Metallica and such, although some Southern Rock/Blues influences can also be heard. They are doing it so well that I was actually thinking they are an American band, because also the band's singer has not got an Eastern European accent, as David has a real good English/American kinda way of singing. 8 songs are included in total and most of them go in a similar somewhat midtempo direction. That might be the only complaint I guess, because some more variation in the material, such as an uptempo song and perhaps a ballad here and there would be a nice welcome. Nevertheless, songs like Faithbreaker, War cry and the Southern Rock flavored Those lands where the crows fly show this band's potential in becoming a band to watch out for in the future. Check them out for yourself at: http://bandzone.cz/bvs
(Points: 8.0 out of 10)
Lavamoth 'Lavamoth' (High Clopse Music/USA Import)
The Detroit/Michigan, USA based band Lavamoth sent me their 7 tracks counting same titled debut album, which musically grabs to raw 70s punchy garage/classic rock meets a bit of psychedelica/stoner-rock. Actually they have a sound that combines elements of Hawkwind (instrumental) and New York Dolls (vocals), so they are a bit different than most other bands in the rockgenre at the moment. The vocals are very raw, almost punk ish (like New York Dolls/The Stones/The Stooges), but instrumental they are digging deeply into the classic 70s of almost hammond/guitar dual acts like Lucifer's Friend, Deep Purple and Uriah Heep. You can hear all this very clearly on the lengthy opener Candy hog, which will please any fan of the 1970s stompin' hard/heavy rock. Black Sabbath and Cream are of course also good comparisons, as we can also hear a good portion of Stoner Rock/Doom (such as during Moving on) and even Jimi Hendrix ish psychedelica groovy hardrock of the late 1960s Power Rock movement (Feeling kinda stoned). The power trio band (Kevin Edwards~ Guitar/Vocals/Moog Synth, Mick Stone~ Drums and Wayne Crouton-Bass) really delivers a high quality release here and while the album continues playing, it is clear that Lavamoth is definitely a band to check out if you want an authentic 1970s kinda classic rock vibe that captures a lot of elements from the various rock styles. Check out more on Lavamoth at: https://www.facebook.com/lavamoth/
(Points: 8.2 out of 10)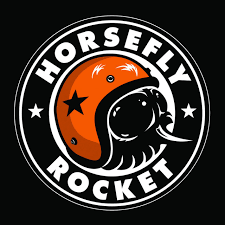 Horsefly Rocket 'Horsefly Rocket' (Bug Valley Records/Germany Import)
Nice little story on this band called Horsefly Rocket, which was more or less formed in Mannheim, Germany 7 years ago by guitarist Michael Fassl and drummer Oliver Cors, who were lucky enough to meet American singer Kevin Holloway just before this talented 20-year old US military was about to return home. He decided to stay in Germany and work with these musicians and form a band. However in 2013 he decided to leave for a music study in the USA and so the band had to look for a replacement. Luckily in 2015 Kevin returned and from then on the band was keen to work on an album. The result can now be heard on their same titled debut CD. 10 songs are included and musically we are listening to very high quality (mostly uptempo) modern melodic heavy rock, which features awesome guitarwork and stunning vocals by Kevin. He has got a strong voice and thankfully the songs included here and very well constructed and showing a lot of soul and melodies to remember. Although it took them a long time, the final result is something to be proud of. Of course their brand of rock sounds familiar and their influences of Led Zeppelin, Foo Fighters and the Black Crowes can be heard very clearly, but they make it their own and very important in this case, they are doing it all on a very high level. All sounds good here, with as highlights opener Never again (bit The Cult ish), the catchy Love asylum, the groovy hardrocker Devil's playground and the big surprise Big binge, closing track, which is a cool uptempo 80s Hair Metal ish tune. Recommended band to check out fore sure. More info at: http://horsefly-rocket.de
(Points: 8.4 out of 10)
Seventh Son 'Arc of infinity' (STF Records/Germany Import)
Seventh Son are from Japan and I believe I reviewed one of their demos 16 years ago. Meanwhile I lost touch with them, but they now return with a nice new record titled Arc of infinity. 10 songs are included in total and most of them are uptempo melodic power metal ish with an American 80s approach a la Fates Warning, Queensryche and Leatherwolf, yet also sometimes akin to European Power Metal of Sonata Arctica, Edguy and such. The opener In your heart didn't click with me personally, but from Behind their smile (a pretty catchy fast melodic tune) onwards, it gets quite good with more nice tunes during the rest of the album, such as Camelia (a great semi-ballad) and Eternal spiral (a midtempo piece), both very much in the style of classic 80s Queensryche. Perhaps not original at all and clearly following the standards of the US Power/Prog Metal book, Seventh Son are doing it quite well. Vocally one has to get used to the typical Japanese way of singing (Loudness, Bow Wow, Saber Tiger, Anthem...), their 80s US Melodic Metal style will definitely appeal to the fans of this genre!
(Points: 8.1 out of 10)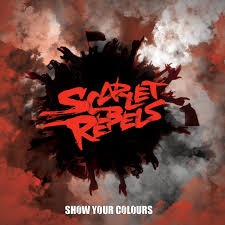 Scarlet Rebels 'Show your colours' (Rock Of Angels Records)
Out of Wales comes the band Scarlet Rebels and they are making their debut with Show your colours. They got help from Tim Hamill (Lemmy, Girlschool, George Michael), who produced the album and I must say that this is a very strong Melodic Hardrock effort. It might not be that original, nevertheless the result is a damn fine classic hardrock album that will definitely appeal to fans of Gotthard, Victory, Shakra and such. The band has a strong lead singer (Wayne Doyle) and catchy tunes like the midtempo Part of me and the superb uptempo melodic rocker Heal (like a Tyketto meets White Lion) are giving this band an extra boast that beats the countless similar bands in the genre. 12 tracks are included and besides the mentioned highlights, I also need to add here the songs Blinded by the pain (semi melodic rockballad), the midtempo Shattered dreams (a la Jaded Heart) and the uptempo melodic rocker Can I open my eyes. Not many fillers here, just ballsy classic melodic hard rock the way it should sound like! More info at: www.scarletrebels.com
(Points: 8.4 out of 10)
Midnight Sun 'Dark tide rising' (Sonic Bond/Nova/Plastic Head/UK Import)
I remember a Midnight Sun in the mid 1990s, but that was a Melodic Heavy Rockband from Sweden and this concerns a British band playing progressive rock. Although the 6 included songs are quite lengthy, this band is clearly focusing on strong melodies and not endless instrumental complex parts. A song like Clouds is a very strong Pallas ish melodic progressive rocker, with some brilliant hooks and a very catchy chorus. Most of the songs follow the same path and instrumental it all sounds just perfect. Vocally one has to get used to the somewhat Alan Reed ish meets the Lost Weekend singer kinda vocalwork, which is not the band's strongest point. Thankfully, it does work most of the time for sure, even for a progband like Midnight Sun. The band's line-up consists of Huw Lloyd-Jones - vocals, Ian Hodson - keyboards, backing vocals, Andy Gelband - guitars, Ben Swanwick - guitars, Sean Spear - bass and Chris Habicht - drums. Although the song Clouds is one of the highlights, also featured in a single edit version at the end of the CD, I also have to mention the wonderful Early warning, a nice melodic progrocker like Everon meets Pallas. Concluded, a nice record by Midnight Sun to check out for all the proggies out there! More at: https://midnightsun7.bandcamp.com/releases
(Points: 8.0 out of 10)

Beyond Imagination 'Beyond Imagination' (Independent/Sweden Import)
Sensational!!!!!! The Swedish band Beyond Imagination sent me their latest CD, which starts with the superb catchy late 80s/early 90s driven uptempo AOR rocker Traces of laughter. This song sounds so fresh and good, really putting a big smile on my face and bringing back memories of long ago when acts like Say, Promotion, Time Gallery, Dakota and countless more entered my life. Smooth perfect lead- and harmony vocals, a catchy hook, a memorbale chorus, so yes, it features everything to become one of the finest AOR tunes of 2019! Back to the band's history, they were formed in 2012 and actually are more a Westcoast ish AOR band in the pure 1980s style of David Foster, Toto, Le Roux, Chicago (80s), Tim Feehan, Dakota, Airplay and Jay Graydon. They even managed to get the legendary Jay Graydon on board here to play some guitar! How about that! The band goes deeply into that classic smooth westcoast sound of the 1980s, as if Chicago recorded a new ballad with David Foster (Inside your eyes) and the midtempo I can't find enough reasons is dangerously close to Toto. Perhaps not original, these guys are doing it at an incredible high level, not heard since 1989 or something! 11 tracks are included in total and thanks to the strong production, it has that big 80s sound we all love so much. I have no clue where they have been hiding, because as a band they sound really picture perfect and especially singer Viktor Johansson has got an incredible AOR/Westcoast voice. Not a single weak song can be found here! Driving along the coast is another song that should be mentioned, because this is superb midtempo AOR/Westcoast-Rock in the style of the very first Venice crossed with a bit of Alias (Freddy Curci) and it contains an amazing chorus. The most AOR based tune is definitely the fantastic uptempo rocker I want to be loved, which is like the classic 80s AOR sound all over the place! The band balances overall between pure Westcoast and a few times pure AOR, like Toto meets Dakota. However, they also show their diversity when they come up with the calm jazzy Love of my youth, a beautiful very laid-back song. From start to finish, this CD offers incredible high quality music and I think by now the fans of mentioned acts will be thrilled to check out this sensational band a.s.a.p. You will not be disappointed, trust me! Please go to https://www.beyondimagination.se/ for more info.
(Points: 9.0 out of 10)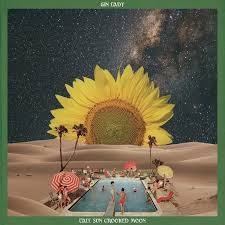 Gin Lady ' Tall sun crooked moon' (Kozmik Artifactz/Bilocation Records/Sweden Import)
With a beautiful 1970s frontcover, the new album of the Swedish band Gin Lady already impresses when unpacking the package in which it arrived in the mailbox. The band used to be known as Black Bonzo, under which they released 3 albums during the 2000s, of which we reviewed 2 in the past. Since 2012 they are called Gin Lady and Tall sun crooked moon is their 4th album so far. It starts with a very catchy 70s ish classic rock/melodic rock tune titled Everyone is love, a lovely song with a strong melodic memorable chorus. Later on the album are a few more of such uptempo tracks like The visit, Undertow and Always gold. In between the 10 included tracks, we can also hear a few calmer songs that are besides the 70s somewhat softer classic rock approach also offering traces of Westcoast, Americana and melodic Folk-rock, reminding a lot of Calexico actually, but then with a sorta Tom Petty twist. We can also hear sometimes hear similarites to The Byrds, Jackson Browne, etc. and so we have definitely another great Swedish band here! Gin Lady is easily recommended to people who appreciate 'real' music like the aforementioned acts. More info at: https://ginlady.bandcamp.com/
(Points: 8.5 out of 10)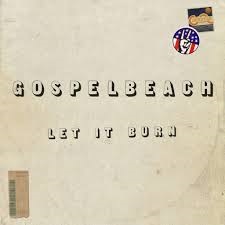 Gospelbeach 'Let it burn' (Alive/Natural Sound Records/USA Import)
There are so many bands out there nowadays, it is really hard to keep up, as much as we would like to to of course, but we'll give it a try each and every day. Everytime when hearing something brandnew and fresh that does sound good to the ears, we are satisfied and Gospelbeach from California is one of them. This band is actually an all-star band formed around singer-guitarist Brent Rademaker (Beachwood Sparks, the Tyde, Further), former Beachwood Sparks drummer Tom Sanford, guitarist Neal Casal (Ryan Adams and the Cardinals, the Chris Robinson Brotherhood, Furthur), guitarist Jason Soda (Everest, Watson Twins) and bassist Kip Boardman (Watson Twins). The included music is 1970s ish folk/retro/Americana/Roots rock with strong melodies and here and there with an Indie Rock approach, while vocally it reveals Indie/New Wave influences. The band is influenced by The Byrds, The Grateful Dead, The Band, Buffalo Springfield, Tom Petty and the Heartbreakers, Jackson Browne, Cheap Trick, the Flying Buritto Bros, the Cars, Free, Joy Division, and basically the band's sound is a melting pot of these bands, yet they do have an own identity. Another quality release for sure, with as highlights the more uptempo pieces like I'm so high and Nothing ever changed. Fans of melodic rootsy rock/classic 70s close-harmony folksy rock, with a slight early REM meets Neil Young touch (especially in the vocal department), they can easily check out Gospelbeach's new album Let it burn. More info at: http://www.alive-records.com/artist/gospelbeach/
(Points: 8.3 out of 10)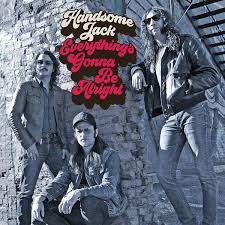 Handsome Jack 'Everything's gonna be alright' (Alive/Natural Sound Records/USA Import)
Out of the beautiful 'Niagara Water Falls' town of Lockport, New York, USA comes the sensational band Handsome Jack. Formed in 2004, they already released 2 albums before Everything's gonna be alright. This 3rd release was released in 2018 and It's quite amazing they have not been noticed yet by the big masses, because we have something special here. Their retro heavy bluesrock is mixed with classic rock (Cream/Jimi Hendrix/Ten Years After), some fuzz guitar/garage rock riffs (a la The White Stripes) and a lot of emotional powerful soul orientated lead vocals of their fantastic singer/guitarist Jamison Passuite. His voice is absolutely amazing, kinda like Charles Bradley mixed with John Fogerty and Blood, Sweat & Tears. Musically you should combine all mentioned acts, then you're close to the early 1970s orientated sound of Handsome Jack. If you put this on somewhere I'll bet anyone will instantly fall in love with this band and would assume this was recorded 50 years ago. Anyway, it's really quite a new band actually, consisting of 3 highly skilled musicians. Besides Jamison on vocals, we have Joey Verdonselli (bass/vocals), and Bennie Hayes (drums/vocals) completing the band's line-up. The album was produced by Ben McLeod of All Them Witches, another great band I saw at the Metropolis Festival back in July 2019. Anyway, this Handsome Jack album is a must-have to anyone admiring classic retro rock with a deep soulful approach. No weak track can be found among the 11 songs, but a special mention is definitely the song Why do I love you the way I do, a beautiful passionate soulful semi blues rock/ballad ish song. Although their influences are quite clear, they have an own identity for sure! Do not miss this album and let's hope these guys will come over to Europe someday soon. They definitely deserve to be heard and are as good as for example a band like Rival Sons! Check them out at: http://www.handsomejackmusic.com
(Points: 8.8 out of 10)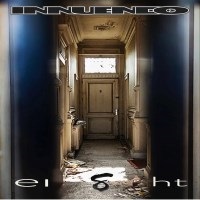 Innuendo 'Eight' (Independent/USA Import)
Innuendo is a trip down memory lane for me personally, because way back in the mid 1990s, some 25 years ago (!), Innuendo were one of the first US independent bands to sent me a big press package with all kinds of info and a debut CD. I still have fond memories of that period and as the years went by, I was able to keep up with the band's releases most of the time. Eight is likewise their 8th album so far and I have to say they have released a very strong new effort. Actually, this might well be their finest album so far! The band's music never changed and so we once again can enjoy their classic slice of melodic rock that combines 70s, 80s and early 90s influences. Tesla, Lillian Axe, Nelson, Trixter, Mara and such come to mind when listening to Innuendo. They are doing things at a very high level, with a real big compliment to the band's singer, because Pat Laferty has a superb high pitched voice a la Jess Harnell (Loud & Clear), Bob Vose (Fortune) and Jeff Fraser (Slyboyz) and also musically it is in that direction, although a bit more diverse than the late 80s/early 90s melodic rock/hair metalsound. Highlights on this strong new album are Hard to remember (a great uptempo melodic heavy rocker), Unglued (a very nice ballad ish tune), Son of a bitch (another great uptempo piece, with some slight progrock influences and amazing vocalwork during the chorus), the superb AOR/Melodic Rockanthem Those days are gone and the AOR ish semi ballad Glimmer (a la 1990s Fortune and Shy). Concluded, a sensational highly recommended melodic rockalbum with spot-on vocals and awesome songs. Only available on CDR at the moment I'm afraid, so not an official CD or VINYL release unfortunately, but please track them down at: www.brettricheymusic.com
(Points: 8.6 out of 10)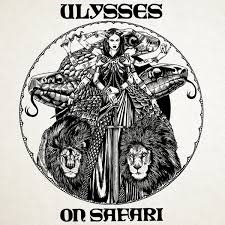 Ulysses 'On safari' (Black Glove Recordings/UK Import)
By coincidence I discovered this awesome band, because I had a holiday trip in Liverpool during the early summer of 2019. At the same a great music festival was going on down the streets of Liverpool, situated around the Cavern Club area. One of the bands I saw was the Bath/Bristol based Ulysses, whom gave a very strong live performance in the Cavern Pub club. They were about to release their 3rd record On safari back then, so when I was back home I received it when it was officially released sometime later. The new record rocked a little less than their live gig and previous records, but it definitely shows a much more mature band, just waiting for their big break. Ulysses play classic rock in the typical 1970s style, yet they add a little quirkiness here and there in a typical British way (like 10CC/The Knack/City Boy/Sad Cafe/Charlie and even The Darkness), which can best be heard during a song like Doctors and nurses or Married woman. Definitely hit potential here, also when listening to the 1960s beatpop/powerpop influenced This useless love. Personally I am more keen on the somewhat simpler classic rocksongs such as Looking for a Guru, Let's move and Bad tattoo (heard in Liverpool live for the first time, a fantastic tune that sounds like an anthem classic for the future!). Queen is also clearly a huge influence I think when listening to the midtempo Dragons, during which they show how good they really are (even reminding of Harem Scarem during their mid 90s period here!). I have to say that Ulysses have delivered a very strong new record, which sounds fresh and original in the typical retro classic rocksound that is currently quite popular. They have developed themselves for sure, releasing a superb very diverse album that gives them their own identity and who knows one of their 'catchy' tunes here will even become a hit! Make sure to check them out at: www.ulyssestheband.com and fingers crossed they will come over soon to mainland Europe.
(Points: 8.5 out of 10)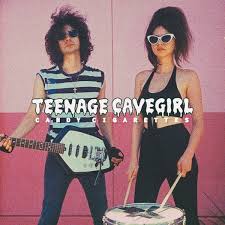 Teenage Cavegirl 'Candy cigarettes Vinyl release' (Independent/ US Import)
Out of Austin comes the duo Teenage Cavegirl, a trash garage rockact which just released their debut LP Candy Cigarettes. They were kind enough to sent me the 10" vinyl version of the album, so that's quite awesome when putting it on the turntable for a review. The band consists of Andy Ray (guitar) and L.A. (vocals, drums) and musically the 10 short fast tunes on the album are basically going for the classic late 70s/early 80s trash quirky punky powerpop/garage rocksound that was loved and praised so much by the late Kim Fowley. It's raw, loud and fast, but also quite original actually, basically perfect for a small club gig and I'll bet this act would do well in the Cavern Club or the legendary CBGB. They remind me a bit of a cross between The B-52's, Rachel Sweet, Blondie and a Japanese all-female Punkband, with the energy and rawness of The White Stripes. On the other hand, they have done something quite challenging, because there's a lot of off-tune vocals and distorted guitars, so there's your 60s meets 90s approach. Tarantino might definitely be interested I guess for his movies, because it breathes the same kinda energy and vibe, All 10 songs are winners for fans of underground sounding Garage/Punkrock! Have a listen for yourself at: https://teenagecavegirl.bandcamp.com
(Points: 8.2 out of 10)
Forest Field 'Seasons' (Rock Company)
Phil Vincent and co. return with a new album, this time it's the 5th album of Forest Field, in which the main musician is Peter Cox from The Netherlands. Phil sings as always the vocals and no change in his way of singing, so insiders know what to expect from this melodic rockalbum. The keyboards are upfront and making it sound modern, while the songs itself are a mixture of midtempo and uptempo tunes, with as highlights Change the world (midtempo), Eyewitness (uptempo), Autumn sky (uptempo) and the instrumental Circles. Fans of Phil Vincent's music will definitely like this new one as well! Check out all info on the band at: www.Forestfield.nl
(Points: 7.7 out of 10)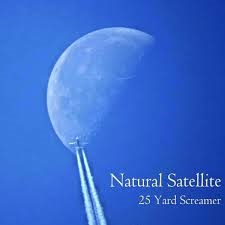 25 Yard Screamer 'Natural satellite' (White Knight/Nineteen 73/UK Import)

Out of Wales comes 25 Yard Screamer, a band formed in 2002 and they have already released 6 CDs in the past, which is quite remarkable, because I have not heard of them before, while I am quite a follower of progressive rock music. Anyway, it's never too late to discover talented bands and so I am glad that their 7th CD Natural satellite landed on my desk. The included music is pure melodic progressive rock, with a focus on clean strong lead vocals and melodies (like Enchant) and mostly a slower relaxing vibe. 7 lenghty songs are included and it was not a punishment at all to listen to their new album, because 25 Yard Screamer are doing things at an incredible high level. Marillion and the aforementioned Enchant are very good comparisons, especially during opener The storyteller. The band even adds the progmetal guitar riffs and influences during following track Devastate, but overall speaking this is pure melodic calmer progressive rock with a sorta darker 1990s approach, with as highlights the mentioned opener The storyteller, A space where someone should be, Never in the detail and the sensational 14 minutes counting closing track Coda Jeremiah (which would make Pink Floyd jealous for not writing it!). They are a 3-piece band, consisting of Matt Clarke (Bass Guitar), Nick James – Vocals / Acoustic & Electric Guitars / Keyboards and Donal Owen – Drums. Instrumental it all sounds as perfect as the progrock fan wants it to be, while the lead vocals of singer Nick James are very impressive, especially during the calmer parts. Definitely an album the progfans need to check out, quality stuff from start to finish! More info at: https://25yardscreamer.bandcamp.com/

(Points: 8.5 out of 10)

K

entish Spires 'Sprezzatura' (White Knight/Nineteen 73/UK Import)

Sperazzatura is the 2nd album from the British band Kentish Spires. Once again they head into the classic Canterbury sound, although this new album is a little bit different. One of the album's highlights, Never tell on you, this is lovely melodic calmer progrock with strong female vocals and reminding me of Mostly Autumn. The opener Overture is clearly a great mixture of 70s jazz and prog, so basically pure fusion-rock and more songs are in this style, which is done quite well instrumentally. However, during the parts where singer Lucie Vox starts to go up high, we can hear some clear limitations in her voice. I would suggest to keep the 'vocal' songs calmer and more relaxed like Never tell on you on a future record and stretch out further during the instrumental songs, then really go for the big 70s Canterbury fusion jazz/prog sound. Nonetheless, another fine album of this band, which you can check out at: https://thekentishspires.bandcamp.com/

(Points: 7.3 out of 10)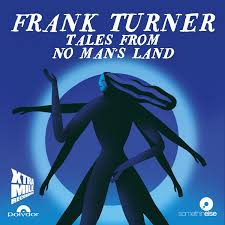 Frank Turner 'No man's land' (Polydor/Universal Music/UK Import)
Out of Hampshire, UK comes singer/songwriter Frank Turner, who has been active since 2001 and he has already released 7 studio-albums. No man's land is his 8th album, but it seems this might become his big break, as the press is raving a lot about this talented musician, who is combining folk, punk and melodic poprock in a catchy acoustic setting. Sometimes it sounds a bit like a stripped The Gaslight Anthem meets Elvis Costello, but Frank definitely has an own style, which is thanks to his strong clean vocalwork. It sounds very British, but crystal clear and telling us all kinds of stories. This can best be heard during Sister Rosetta, a very catchy uptempo melodic pop/rock tune that could easily become a massive hitsingle! Sometimes it takes a bit longer before someone gets the attention from the masses, but Frank might hit the jackpot here with No man's land, because the CD is loaded with all kinds of memorable tunes that offer some of the best singer/songwriter of the past few years. It's melodic and catchy, but still has a sorta folksy punky approach, while due to the poppy arrangements very accessible to every listener out there! I believed you, William Blake is an example of an incredible singer/songwriter folksy sing-a-long tune, while Nica shows the diversity of Frank, because here we have step outside the comfort zone, even offering an old jazzy 1920s vibe (although The Beatles' Penny lane meets Sgt. Pepper's also comes to mind here). And so it goes on and on, constantly changing and surprising, but never doing something wrong. Without a doubt, a must-have CD and probably a contender for the yearly album lists! More at: https://frank-turner.com/
(Points: 8.6 out of 10)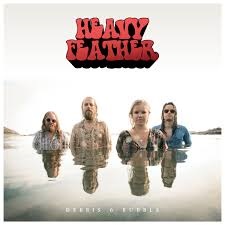 Heavy Feather 'Debris & Rubble' (The Sign Records/Sweden Import)
Sweden is one of the absolute best countries to look for quality music and it has been this way for decades now. It never seems to stop, because now we have yet another sensational band from Gothenburg, Sweden. They are called Heavy Feather and are clearly influenced by the classic hard rock sounds of Free, Lynyrd Skynyrd, Cream, Jefferson Airplane and such. What they are doing here on their debut album Debris & Rubble might not be something new or original, it is done at an incredible high level and sounding fresh as ever. This is retro classic vintage rock at its very best, with many highlights on their rocking debut album. Where did we go, Dreams, Hey there Mama and Please don't leave are just a few examples of the band's excellent brand of classic rock. The band is formed around the fantastic female singer Lisa Lystam, who makes the band also remind us of classic 1970s Heart. There's also some bluesy rock material included that gives it a sorta Beth Hart meets Joanne Shaw Taylor kinda touch. Without a doubt, a band to keep our eyes wide open for in the near future! Meanwhile do not miss their wonderful first record and fingers crossed a full European tour will follow soon! More info at: https://heavyfeatherofficial.bandcamp.com/
(Points: 8.7 out of 10)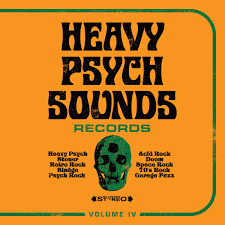 Various Artists 'Heavy Psych Sounds Records Volume 4' (Heavy Psych Sounds Records/Italy Import)
Heavy Psych Sounds Records is a high quality record label from Italy that is focused on classic rock mainly, but to be a bit more precise, they are specialized in Heavy Psych, Stoner, Retro Rock, Vintage Rock, Proto Punk, Sludge, Acid Rock, Doom, Space Rock, 70 Rock, Garage Psych, Fuzz Blues, Proto Metal and Occult Rock. Kinda like High Roller Records, but then only focused on new acts playing this late 60s/70s sound. I was not familiar with the label before, but recently got in touch with them and now I am able to review a few of their releases. The first CD heavy Psych Sounds Records Volume 4 is an excellent compilation album of obscure new bands in the mentioned genres. It's actually already their 4th volume of the series, which consists of 16 sensational songs of bands that are signed on this interesting label. BRANT BJORK and CRYPT TRIP are from the USA, both presenting us with classic 1970s hardrock/retro-rock that feels a bit like a mix between Blue Oyster Cult, Thin Lizzy, ZZ Top and such, yet with here and there influences from Southern Rock (Crypt Trip) and late 60s Psych Rock (Brant Bjork). DEAD WITCHES takes us into a complete different direction, because this is extremely heavy fuzz Stoner Doom Metal like a heavy Black Sabbath meets Coven. The Italian/British band combines strong clean melodic female vocals (Soozi Chameleone) with bizzare heavy doom guitarwork and they are doing it very well on their 9 minutes counting slow song Fear the priest. 3 tracks have passed and all of them definitely make a huge impression of what to come further on this superb compilation disc. DZJENGHIS KHAN is up next, yet another nice band that is more leaning towards late 1960s heavy dark bluesrock with garage fuzz psych ish vocals, like a mix between MC5 and Cream. Very refreshing is the band DUEL from Texas, USA, classic 1970s proto metal/classic hardrock at it's best featuring blistering guitar solo's (Thin Lizzy style), sounding up-to-date thanks to a wonderful production. More on them in a seperate review of all their albums so far. Then we dive into the deep underground with the dark sounding psychedelic garage fuzz rock of the American band ECSTATIC VISION, whom sound like it is 1969, with also Krautrock influences and basically capturing everything that made this period in the music history sounding like a long acid trip. Slightly different, but also focusing on Garage Acid Psych sounds of the late 1960s is FUZZ POPULI, yet a bit more accessible than the previous song of ECSTATIC VISION. Then we get to hear a band that is dangerously close to the classic NWOBHM sound of the late 1970s/early 1980s, namely the American band Glitter GLITTER WIZZARD. Their song Spell so evil is clearly influenced by 1970s Judas Priest, crossed with early Black Sabbath, but overall they are sounding like a true great typical NWOBHM band (remember Angel WItch, Gaskin, Witchfynde, Bleak House, Witchfinder General, Dealer, etc. etc.). HIGH REEPER from America is bringing Eternal leviathan, a slow pure early Sabbath ish Doom Metal tune. LITTLE VILLAIN's What on earth is faster Proto Metal again, with once again that NWOBHM kinda sound. NEBULA's lead singer sounds like a cross between Alice Cooper and Ratt, while the song is a nice 70s uptempo hardrock tune in the style of Granmax. NICK OLIVERI (bassplayer of Kyuss) has a sorta punky raw hardrocking 70s sound on his song 976 Whore that sounds like an outta control mix between MC5, The Dictators, Alice Cooper, The Tubes, New York Dolls, Iggy Pop and Good Rats. OREYEON is from Italy and they play classic 70s Black Sabbath ish Doom, with melodic vocalwork and overall a very proffesional sound on their epic 9 minutes counting tune Ode to oblivion. The Italian THE PILGRIM calms things down nicely with the semi-acoustic tingled Peace of mind that also has a nice electric guitarsolo. The Danish band THE SONIC DAWN is focusing on the calmer side of 1970s rock, with a psychedelic folk pop/rock approach that sounds quite good actually, like classic The Byrds. Closing band is the doom sounding YAWNING MAN from the USA, whom happen to be one of the oldest bands on the CD, formed all the way back in the late 80s and still sounding like a great classic 70s ish band. Hopefully we will be able soon to review albums of the mentioned bands, to get a good picture of each individual band on this fascinating label from Italy, Heavy Psych Sounds Records. Meanwhile, check out more info at: https://www.heavypsychsounds.com/
(Points: 8.8 out of 10)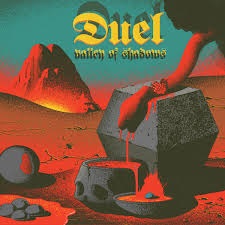 Duel 'Valley of shadows' (Heavy Psych Sounds Records/Italy Import)
DUEL are from Austin, Texas and they feature two ex-members of the Nuclear Blast Records signed band Scorpion Child. With DUEL, they seem to go into a more Doom/70s Proto-Metal Black Sabbath direction, which could already be heard on their great previous albums Fears of the dead (2016) and Witchbanger (2017), but DUEL also has the classic 70s hardrock guitar riffs, guitarsolo's and some killer choruses (like on their first couple of records during songs like Devil, Heart of the sun and This old crow). The band's 2019 release is called Valley of shadows, and their label Heavy Psych Sounds Records was kind enough to sent me all their albums, so I could hear their development. It is clear that the new album Valley of shadows is their strongest effort so far, which can be heard right from the start with the rather catchy midtempo Doom Fuzz tune Black magic summer (a la Baroness). Following track is the uptempo classic 70s hardrocking Red moon forming, which has similarities to Thin Lizzy and Spidergawd, but also some NWOBHM can be heard in this song. What is clear that the band really has a potential open sound that should appeal to a wide range of rock and metalfans, because the band has actually some catchy choruses to offer as well as diversity in their songs. A song like Drifting alone is slightly groovier than the first 2 songs, like a mix between early Black Sabbath and even Cream/Led Zeppelin, so a touch of heavy bluesrock. The vocalwork has a bit of Metallica influences, while musically they are taking the best of 1970s rock, doom and hardrock, which DUEL is doing perfectly on their 8 tracks here. The uptempo Broken mirror and especially Tyrant on the throne are the closes thing to a mixture of Black Sabbath and Thin Lizzy! If you're into classic 70s hardrock and Black Sabbath ish Doom, then make sure to check out DUEL at: https://duel3.bandcamp.com
(Points: 8.4 out of 10)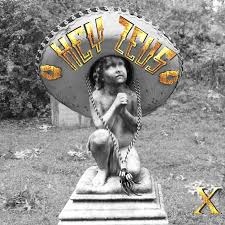 Hey Zeus 'Hey Zeus' (Argonauta Records/USA Import)
Now here we have a sensational classic 1970s retro hardrock/melodic heavy rock/metal sounding band from Somerville (Boston area), USA debuting with a very strong first album. 9 tracks are included, starting with the uptempo These eyes, which is actually a rather catchy tune with killer chorus. What makes this band definitely stand-out is their incredible high level musicianship and a vocalist (and guitarist) Pete Knipfing who belts and screams out his lungs just perfectly for this kind of music, being a real hardrock/metalhead who can also play killer riffs. It is a good development we have seen in the USA the past few years, because classic hardrock/metal is coming back straight from the underground, with new bands playing original material, which has been quite rare the past 3 decades. Thanks to bands like Baroness, Trivium, Alter Bridge and such, there is a new wave and Hey Zeus is definitely one of them. This band could easily be picked up by the majors someday soon if they're lucky, because they present us quite senational melodic heavy rock/metal on this new album that sounds retro and classic 70s/early 80s, but also with a modern up-to-date sound. There's a tiny bit of late 1980s Sleaze/Party Metal to be heard in a song like X Marks the rock that even makes me think of a band like Nasty Idols or Crash Diet, but overall we can hear 70s inspired retro classic hardrock/metal like on the afforementioned tracks as well as the lovely Gilded. All of the included tracks are winners, so make sure not to miss this band at: https://heyzeusrock.bandcamp.com/releases
(Points: 8.6 out of 10)
Blackbird Sons 'Rock'n'roll ain't dead' (Independent/Finland Import)
5 songs are on the new EP CD of the Finnish band BLACKBIRD SONS. Formed in 2016, they quickly started recording, with the debut EP Back in the game released a year later. Now they are back with Rock'n'roll ain't dead, which is clearly a pure classic hardrock and roll kinda record, filled with 5 catchy tunes that are inspired by bands like AC/DC, ZZ TOP, MOTLEY CRUE... The album was mastered by the famous Mika Jussila at the legendary Finnvox Studios, where hundreds of Finnish Hardrock and Metal have been mastered the past decades. The production/sound is perfect and the songs are quite catchy and strong. Fans of especially the late 80s Sleaze/Glamrocksound of MOTLEY CRUE, CRASH DIET, HANOI ROCKS, D.A.D., NASTY IDOLS, BRITNY FOX, DEF LEPPARD and such, they will love BLACKBIRD SONS for sure. Check them out a.s.a.p. at: https://blackbirdsons.fi
(Points: 8.2 out of 10)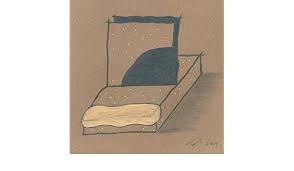 Jon Blakeley and Jeff Larson 'Yesterday's dream' (NCompass Music/Hemifran)
Right from the start you can tell if a record is going to keep you entertained or not for the remaining 40-50 minutes of an album. In this case, it starts very well due to strong lead vocals, a great production and a wonderful first song on the new CD of American singer/songwriters Jon Blakeley and Jeff Larson. The song in this case is Renaissance man, which is a great midtempo AOR/Westcoast ish Pop/Rock tune with crystal clear vocalwork. And the rest of the CD is heading a sorta similar direction, with a variation in tempo, divided into slower and more uptempo pieces. The music fits nicely in the classic Venice, King Of Hearts, Tommy Funderburk, Poco, Young Gun Silver Fox, Steely Dan direction, with a focus on clean vocals and melodies and a laid-back semi-acoustic/electric guitar background. This kind of westcoast music will bring joy and laughter to lots of people I think, so if only a radio station will pick up a song (like the catchy summerfriendly uptempo A coastal moon), it could easily become a massive hit. Both Jon and Jeff have already released many records in the past, so they are not new to the scene, but with Yesterday's dream they both might have delivered one of their strongest efforts so far. Make sure not to miss it at: www.jefflarson-music.com
(Points: 8.5 out of 10)