HOT NEW REVIEWS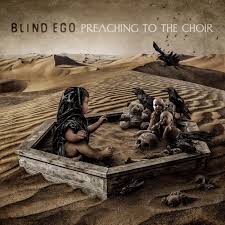 Blind Ego 'Preaching to the choir' (Gentle Art Of Music/Nineteen 73/Soulfood)
Last year the RPWL fans were pleased with a new studio- and a new live album of their favorite band, but also a great solo-CD of their vocalist YOGI LANG at the end of 2019. Now it's time for a new BLIND EGO album, which is the side-band/project of RPWL guitarist KALLE WALLNER. I have to say that 2020 couldn't start better for the Progrockfans out there, because the 4th BLIND EGO album Preaching to the choir is a superb record that will please any Progrockfan, although I am safe to say that even AOR/Melodic (Hard) Rockfans will like this a lot, because it is very straight-ahead and melodic chorus orientated. 9 songs are included in total and from the very start until the end we get to hear high quality music that for me personally is even better than RPWL. It is definitely heavier and more uptempo (hard) rock based, with as mentioned some instant hauting Melodic Rock ish choruses, in a way like THRESHOLD does, so it's more in-your-face and a little less based on long instrumental passages. In contrast to their earlier releases, which featured various lead singers, this time around ex-AMEN RA vocalist SCOTT BALABAN sings all tracks and he does a great job for sure! If we have a look at the absolute highlights on this sensational album, we start with Burning alive, which is a fantastic uptempo Progressive Melodic Rocker with a catchy chorus. Dark paradise is almost a pure Melodic Rockballad as if JADED HEART and HOUSE OF LORDS joined forces! In exile is as close to pure uptempo Melodic Hardrock you can get actually, an absolute crowd winner here, but perhaps for the proggies out there one step too far removed from prog I think. However, the overall feeling is still very proggy, so don't get me wrong here, because especially during the first couple of tracks it is pure Progrock, while the modern sounding Line in the sand is stretching the overall sound to wider horizons musically speaking, and also the album closing tracks Broken land and The pulse will absolutely wet the appetite of progrockfans out there. Heading for the stars is midtempo THRESHOLD ish Melodic Progrock, with a lovely chorus and a terrific guitarsolo, and together with The pulse is basically defining the sound of BLIND EGO perfectly, which is a mixture of the classic Progrocksound, Progmetal riffs and elements of Melodic Hardrock (choruses). Highly recommended to anyone who likes high quality music, but it surely must be in the hands of people who like their prog to sound a bit heavier, more melodic and catchy with not too much freaking going on, like THRESHOLD and MYRATH for example. Without a doubt, a contender for album of the year 2020 and we have only just started! More info at: https://www.blind-ego.com/
(Points: 9.0 out of 10)
Big Al Staggs 'Solo' (Independent/USA Import)
The first thing I noticed about the album of BIG AL STAGGS from Virginia, USA was the fact that the legendary producer STACY HAYDON produced it and also played guitar, bass and drums. Stacy produced one of the 80s AOR Classics, which was of course the Canadian band SHERIFF. Anyway, fast forward to 2020, he helped out vocalist BIG AL STAGGS on his CD Solo. The included music is catchy melodic poprock, sounding quite modern, but also with a touch of classic 80s poprock in the classic American tradition. There's also a touch of Powerpop/Punkrock (WEEZER meets GREENDAY) to be heard here and there, while sometimes it all reminds me a bit of PHIL VINCENT, yet less melodic rock based. Suicide and Your car is the prize are some of the better tunes here, both catchy uptempo melodic rockers, with a sorta ALICE COOPER kinda way of singing, while the poppy Shine in my moon has radio potential and shows Big Al singing quite well and reserved actually. Overall, the sound of the CD is very independent pop/rock based, so don't expect a full blown away rockalbum, but on the other hand the quirky pop/rocksound might please fans of let's say DONNIE IRIS and especially MOON MARTIN a lot (check out the uptempo Don't throw it away with it's great guitarsolo). More info at: https://store.cdbaby.com/cd/bigalstaggs2
(Points: 7.6 out of 10)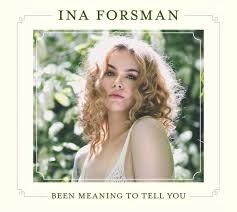 Ina Forsman 'Been meaning to tell you' (RUF Records/German Import)
Out of Finland comes singer/songwriter INA FORSMAN, who has a voice and sound you normally will not expect to come from the land of NIGHTWISH, HIM, LORDI, STRATOVARIUS and such. She made it to the finals of the Finnish Idols, after which her music carreer got an enormous boast and now she is signed to the German label RUF RECORDS, where many artists in the past started their professional carreer. She recorded her new album in Texas under the wings of the legendary producer/ jazz and blues saxophonist MARK "KAZ" KAZANOFF. The album is filled with cheerful music that blends together different music styles from the American Classic Book of Soul, R&B, Blues and Jazz (to even some Salsa during the swinging Every single beat), with Ina's unique way of singing, kinda reminding of AMY WINEHOUSE actually. The classic Soul vibe with rhythms/saxes in classic Lousiana style are mixed together quite nicely here and songs like All good, Who hurt you and Whatcha gonna do are definitely showing an enormous hit potential. If she can do this live on stage as well, then she would be a perfect match for NORTH SEA JAZZ or BIG RIVERS festival for sure. BETH HART is also a good comparison, although that might be a bit too early, as Beth is from the absolute major league, but when listening to the ballads Miss mistreated or the piano based Figure, she comes quite close actually. On the other hand, there are also a few fillers included, such as Why you gotta be that way, but overall INA FORSMAN has released a really strong album that should easily get a lot of attention if the mass media discovers this amazing Finnish singer! Meanwhile, check her out at: https://www.inaforsman.com/
(Points: 8.9 out of 10)
Moonfruits 'Ste-Quequepart' (Independent/Hemifran)
Out of Canada comes the duo MOONFRUITS, whom deliver a very nice pure 'melodic' folkpopalbum in the classic tradition and along with the French lyrics, it is almost a Chanson kinda folk album that is based on beautiful sung melodies between the male and female singer of the duo, which consists of Kaitlin Milroy (Vocals, Glockenspiel, Kalimba) and Alex Millaire (Vocals, Guitar, Banjo, Harmonium, Piano). The album is about a fictional village that looks like an old French town meets a modern Canadian city, but as my French is not that well anymore, I can only judge the 10 included songs. Not a single dull moment to be found here and definitely a highly recommended album to fans of calm melodic folkpop. Check it out for yourself at: https://moonfruits.bandcamp.com/album/ste-quequepart
(Points: 7.8 out of 10)
The Maes 'The maes' (Independent/Hemifran)
Out of Melbourne, Australia comes the sensational duo THE MAES, which consists of sisters and songwriters MAGGIE and ELSIE RIGBY. Together they have already achieved a lot of fame and fortune in their homecountry Australia with their 2017 released album Take care take cover, which was recorded as THE MAE TRIO, but when Anita Hillman quit, they continued as THE MAES. Under that name they released oa same titled debut album, which was recorded in County Cork, Ireland. It contains 10 beautiful calm melodic folkpop pieces that are based around the fantastic vocals of both sisters, whom also play mandolin, fiddle, guitars, banjo and percussion. They remind me a lot of FIRST AID KIT and especially the THE WEBB SISTERS. Just listen to the amazing haunting melodies of for example Half moon Bay and you will definitely be hooked. It's a joy and pleasure to listen to this beautiful record, which should get a lot of exposure since this is true beautiful popmusic in it's purest form and fans of JONI MITCHELL and GILLIAN WELCH as well as fans of the mentioned acts, they should check this out a.s.a.p.! More info at: www.themaetrio.com
(Points: 8.7 out of 10)
Bobbo Byrnes 'The red wheelbarrow' (Independent/Hemifran)
Californian multi-instrumentalist BOBBO BYRNES has already released quite a few albums in the past and The red wheelbarrow is his latest. It features also a list of guest musicians, including pianoplayer Willie Walker, pedal steelguitarist Al Carey and the legendary guitarist Phil Manzanera (who once recorded an album with JOHN WETTON and was part of ROXY MUSIC). The music on this new album is typical American rootsy rock/Americana with a sort of NEIL YOUNG kinda vibrato in Bobbo's vocals. Check it out for yourself at: http://www.bobbobyrnes.com/
(Points: 7.6 out of 10)
Anna Einarsson Ensemble 'Life in pieces' (Independent/Hemifran)
Now this is of an incredible high level, but probably for the mass media hard to pick up, because it is sounding quite different than the usual pop and rock music. The Swedish multi-instrumentalist/singer/songwriter ANNA EINARSSON has already released a few albums together with the band ANAGRAM, but now releases a solo-album titled Life in pieces under the name ANNA EINARSSON ENSEMBLE. Musically speaking it is a mix of classical music, World Music, experimental jazz and beautiful pop melodies. KATE BUSH, CARLY SIMON and even BARBRA STREISAND might be good comparisons, but then again when listening to opener To have and to hold you can hear clearly that Anna has an own kinda style that is more diverse and quite melancholic actually. Besides Anna on vocals, she is helped by Anne Niepold on accordeon, Stefan Wingefors on piano and Svante Söderqvist on double bass. It's almost unbelievable why such records do not reach a lot of people, because it is simply beautiful and really grabs you right from the start. Classical meets Jazz kinda piano play, atmospheric haunting vocals and melodies sung by an amazingly talented singer, a Chanson like accordeon and a bass to give it the finishing touch. Sometimes, when listening to a song like Tullstorp, it's like you're listening to a movie soundtrack/motion picture score. Definitely an incredible high quality release you should check out if you want to hear something completely different. You will not be disappointed if you have that open mind! More info at: http://www.annaeinarsson.com/
(Points: 8.5 out of 10)
Shift It Baby 'Cool change' (Fehse Sound/Hemifran)
The German/Australian SHIFT IT BABY consists of Robyn Wyman (Vocals), Thilo Muendel (Guitar), Robert Eisfeldt (Drums), Karsten Schiemann, Marco reichhardt (Bass) and Andreas Krug (Keyboards). Together they recorded a nice little record titled Cool change, which musically is a mixture of Americana, light Blues and a slight Jazzy touch. I would really like to hear Robyn singing more emotional, because she definitely can do that, but therefore the songs need to be rawer an rockier. Now it is pretty much a very safe record that contains mostly calm pop orientated pieces. It's not bad, but without a doubt, SHIFT IT BABY should be able to do much better. In fact, we have to wait until I can't live without you to get something more uptempo rockier that brings out the best vocally as well. Eve the DEEP PURPLE cover Smoke on the water is played way too slow and jazzy. Perhaps on a next release some more upbeat tunes with a rockier edge, which would suit SHIFT IT BABY for sure! Meanwhile, check them out at: http://www.shiftitbaby.de/
(Points: 7.7 out of 10)
Pat Kearns 'Down in the wash' (Independent/Hemifran)
Singer/songwriter/guitarist PAT KEARNS and his wife Susan (bass, tambourine) left Portland, Oregon as it was too hectic and decided to get into the desert to experience the real life and nature. They recorded an album together with local musicians whom also lived around their small town of Joshua Tree in California. The result is a nice singer/songwriter album with some rootsy/Americana influences, not far removed from BOB DYLAN and NEIL YOUNG, although perhaps a little rockier and better singing from Pat himself. 11 songs are included on Down in the wash and it might not be groundbreaking, the result is a recommended singer/songwriter album for sure. Check it out for yourself at: https://www.patkearnsmusic.com/
(Points: 8.0 out of 10)
Mark Rogers 'Laying it down' (Independent/Hemifran)
More than 30 years ago L.A. was the place to be for new Rock and Roll bands, playing the Sunset Strip, Whiskey-a-go-go and such places to become the next MOTLEY CRUE, RATT or POISON. During this period, other music styles than Hair Metal were almost completely ignored, so when singer/songwriter MARK ROGERS was trying to get his countryrock meets college/indie powerpop noticed back then, he realised it was impossible to get the attention he wanted, since in the late 1980s that kind of music was not exactly picked up by the mass media. He gave up and now 30 years later he finally picked up his guitar again and wrote an album full of material, of which Laying it down is the result. Musically speaking this is classic singer/songwriter American Country/Indie Powerpop influenced, with strong clean vocals of Mark (a la PAUL SIMON). It's incredible he never got a chance, because the minute you hear the first song Right here on his debut full-length solo-album you will agree with me that this is high quality music that is based on traditional music where melodies are very important. THE BYRDS and also TOM PETTY are clear comparisons during the lightweight pedal steel/acoustic guitar tingled radiofriendly singer/songwriter ish music, of which the highlights are the already mentioned Right here, Swerving (a little bit BRUCE SPRINGSTEEN) and No bigger fool. Recommended album for sure, more at: https://markrogerssongs.com/
(Points: 8.3 out of 10)
Shiraz Lane 'Vibration 1' (Ranka Kustannus/Finland Import)
We're heading to Finland again with a very strong sensational band called SHIRAZ LANE, of whom we received their latest album Vibration 1. They already released a couple of albums in the past, including one for FRONTIERS RECORDS, but they are now signed to the Finnish label RANKA KUSTANNUS. The new record contains 5 tracks and is very well-produced, with strong lead vocals and some great musicianship. Musically it is pure late 80s/early 90s US Melodic Mainstream Hardrock/Hair Pop Metal like a mixture between FIREHOUSE, KANE ROBERTS, PAUL LAINE, 80s BON JOVI and DEF LEPPARD. On the other hand, SHIRAZ LANE can also be compared to other newcomers such as H.E.A.T. or CRASHDIET. Opener Keep it alive is a big sounding uptempo Melodic Hardrocksong like the mentioned newer generation of classic retro sounding melo rock (H.E.A.T., CRASHDIET...) and features a damn catchy chorus you will be singing for days after hearing it the first time. The midtempo Do you is an instant classic for any fan of the 80s bubblegum Melodic Hardrocksound in classic DEF LEPPARD 'Hysteria' style, including big anthemic chorus. A song like the groovy Revolution is very close to FIREHOUSE, while You will remain is more uptempo Melodic Hardrock, once again very catchy and a must-hear for anyone who misses the days of SLAUGHTER, WINGER, WARRANT, FIREHOUSE, DOKKEN... Closing track To the moon & back is the cover of the classic SAVAGE GARDEN tune from almost 25 years ago (!) and the guys did a very nice uptempo Melodic Rock version here. Without a doubt, SHIRAZ LANE deliver a classy piece of big bombastic melodic hardrock the way it needs to sound. Check them out if you're starting to become interested at: https://shirazlane-international.com/
(Points: 8.5 out of 10)
Pop Machine 'Pop machine' (Independent/USA Import)
The album of the Canadian female fronted band POP MACHINE starts with classic 80s Melodic Metal guitar riffs and solo's (IRON MAIDEN) and that is always nice to hear, especially when it is done like on this record! They are actually a very young band, formed in 2015 and featuring 5 musicians whom are still in their teenage/early 20s years of age, which of course is making this even more interesting. I reviewed a lot the past 25 years and this new CD somehow sounds very much like those early to mid 90s independent US/Canadian Melodic Hardrock/Metal CDs I received back then and believe me, that is not a complaint at all! However, when I started writing, the members of this band were not even born, so go figure! The band's line-up consists of Emily Duval (Lead vocals and Keyboard), Candice Duval (rhythm guitar and vocals), Christopher Walli (Bass guitar and Backing vocals), Keegan Beaulieu (Drums) and Cassandra Walli (Lead guitar and backing vocals). The first 2 songs on their same titled CD (Animal eyes and Who's laughing now) are pretty good uptempo classic piece of 80s inspired Melodic Heavy Rock/Metal tunes. Morning after (Worlds collide) taps out of a different direction, more midtempo AOR based with a catchy melodic harmonyvocal driven chorus like 80s HEART and VIXEN. Ink woman is much groovier 70s based, like something TRIUMPH did back in the good old days. Then the acoustic guitars are introduced during the 70s HEART ish What it takes, a very nice semi-melodic rock/aor ish ballad and actually this might be POP MACHINE's finest moment, because this a definite classic rockballad tradition kinda song that should be played on any classic rockstation out there! Back to rock with the uptempo Fallen angel that is just lovely 80s Melodic Metal, very much sounding like it is 1985 or something (like GIRLSCHOOL, MEGHAN, ENVY and such). Lookin' good is probably the weakest song, a groovy rocker that has a bit of VAN HALEN ish influences. Closing track December is back to Classic Rock again, starting as a SCORPIONS/TRIUMPH ish calm Power Ballad, but developing into a big anthemic midtempo Melodic Metal piece in TRIUMPH 70s style. Concluded, if you're into classic 80s (female fronted) Melodic Rock/Metal, then do not hesitate at all here, because you got yourself a true winner here. Perhaps only the production might be something worth improving next time, but on the other hand it gives the band a real charming original classic independent sound! More info at: https://pop-machine.weebly.com/
(Points: 8.2 out of 10)
Vanja Sky 'Bad Penny' (RUF Records)
And here we have the next female blues musician to enter the music scene, so fans of SAMANTHA FISH, ANA POPOVIC, JOANNE SHAW TAYLOR should definitely write the name on their wants list! She is called VANJA SKY, a young singer/songwriter/guitarist from Croatia who started playing bluesrock only a few years ago and already now has a CD out on the RUF RECORDS label. She got a little help here and there from guitarists MIKE ZITO (rhythm guitar and production), LAURENCE JONES (a few songs were written by him) and several guest musicians, while the legendary JIM GAINES (HUEY LEWIS, SANTANA, SAGA, STEVIE RAY VAUGHAN) engineered the album. Vanja has a great voice and she knows how to rock for sure (during the RORY GALLAGHER cover Bad penny and Don't forget to rock and roll for example), while in general we get to hear high quality typical bluesrock in the style of the mentioned artists. Many highlights here, such as Inside pain, Give me back my soul and Crossroads of life. In the end, another highly recommended female bluesrock singer/guitarist to check out a.s.a.p. More info at: https://vanjasky.rocks/
(Points: 8.4 out of 10)
Behind The Machine 'Various releases' (Independent/Denmark Import)
BEHIND THE MACHINE is the solo-project of multi-instrumentalist/producer/singer/songwriter ANDERS BAU from Denmark. What is clear is that we are dealing here with a very strong vocalist and also songwise he definitely is able to deliver. A song like Demons down below is basically pure PETER GABRIEL vocally, while the song itself is a beautiful calm prog/pop ballad like STEVEN WILSON, and The last sacraments oil and On top of the world are pure DAVID BOWIE kinda tunes. He was kind enough to sent me a couple of CDRs with his songs and let's hope a future official LP release will follow, because Anders is a gifted and very talented musician, who can be seen as an open-minded and prog/pop based musician not shy for some experiments with modern electronic influences, but always keeps enough room for memorable melodies, which I was able to hear on his 2 CDRs. The change is a fresh new song showing him at his very best, midtempo modern sounding melodic progrock like a mix between PETER GABRIEL, DAVID BOWIE, STEVEN WILSON and a bit of PALLAS, with superb vocals. Can't wait for a full-length official album in the style of The change, because that might shake the Progworld! Check it out for yourself at: https://behindthemachine.bandcamp.com/
(Points: 8.1 out of 10)
The Blackheart Orchestra 'Diving for roses/Mesmeranto' (Esoteric/Cherry Red Records)
Out of Manchester comes the interesting duo THE BLACKHEART ORCHESTRA, whom were kind enough to sent me their 2 albums. Musically speaking it is quite challenging and definitely out of the box, because we can hear all kinds of music influences throughout the 2 CDs. The duo consists of singer/songwriter/multi-instrumentalists Chrissy Mostyn and Richard Pilkington, with Chrissy doing most of the vocals. KATE BUSH is definitely one of the best comparison, especially when you listen to a song like Symphony. However, there is much more to offer and the band is combining classical music with pop melodies, while progressive pop/rock is the overall sound that you can hear. Also a part shoegaze/dreampop can be traced back in the somewhat atmospheric sound of THE BLACKHEART ORCHESTRA. All together a recommended band to check out at: http://www.theblackheartorchestra.com/
(Points: 8.3 out of 10)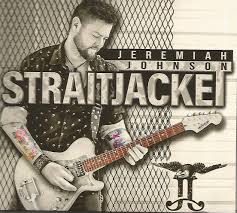 Jeremiah Johnson 'Straitjacket/Heavens to Betsy' (RUF Records)
Singer/songwriter/guitarist JEREMIAH JOHNSON has already released quite a few albums in the past, but I was not familiar yet with him until I received his 2018 and 2020 releases. Straitjacket from 2018 shows right away we are dealing here with someone who can become one of the next major players in the bluesrockworld. The heavy bluesrock of St. Louis born JEREMIAH JOHNSON is reminding a lot of GARY MOORE (vocally a lot!), yet Jeremiah is mainly influenced by ALVIN LEE, ERIC CLAPTON and such. His voice is a pleasure to listen to and his guitarplaying is very precise and all together his sound is very relaxed. The line-up of his band is further completed by Frank Bauer – Saxophone & backing vocals, Benet Schaeffer – Drums and Tony Anthonis – Bass guitar. Both albums follow the same style, which is a mixture of slower bluesrockers and more uptempo slightly southern rock influenced tunes, such as the awesome Forever and a day that is almost reminding of LYNYRD SKYNYRD (and so does the song Leo stone), while American steel is then again pure GARY MOORE ish bluesrock (and so does the superb uptempo Castles in the air). All mentioned tracks can be found on Heavens to Betsy, his new 2020 release which sets the bar very high for the remaining part of 2020 to beat this as best bluesrockalbum. Not a single weak song can be found on this sensational new bluesrockalbum from JEREMIAH JOHNSON. Straitjacket is also a very good release, but with Heavens to Betsy he clearly improved himself at many aspects, resulting in this highly recommended album! Make sure to check him out at: https://www.jeremiahjohnsonband.com/
(Points: 8.8 out of 10)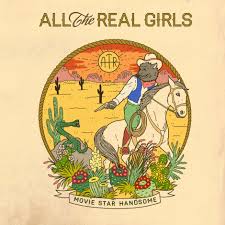 ALL THE REAL GIRLS 'MOVIE STAR HANDSOME VINYL LP' (INDEPENDENT/USA IMPORT)

It surprises me everytime how many undiscovered high quality bands are still out there, especially in the USA, because over here in Europe the focus is always directed to the British Isles. Take for example ALL THE REAL GIRLS from Seattle and their latest record Movie star handsome, which I received on a vinyl record. This is a very strong release that should definitely be praised over here in Europe. The music of ALL THE REAL GIRLS is very melodic and poprock based, but also takes influences from Indie, Alternative, Country and Americana, which makes it quite a diverse and attractive album to check out. If I am correct, this is the band's first official full-length record and after playing it a few times it is clear to me that we are dealing here with a sensational record!

10 songs are included , starting with opener Rob me blind, which is a very catchy uptempo melodic pop/rock tune that sounds like a somewhat rougher version of THE REMBRANDTS crossed with CALEXICO and DAWES. Vocally, lead singer/guitarist PETER DONOVAN has a typical college-rock/US alternative rock voice that during the 1990s could be heard a lot in American bands (GIN BLOSSOMS, MATCBOX 20, THIRD EYE BLIND, VERTICAL HORIZON, COLLECTIVE SOUL...), but also reminds a bit of TOM PETTY. Next track Shows what I knew is a midtempo piece like CROWDED HOUSE, while the semi-ballad Could've told me then is more akin to a polished REM. The titletrack is another strong CALEXICO ish uptempo pop/rock piece with Americana touch, while Side-A closes with the piano-ballad Wolves. Side-B starts with a very happy sounding pure Country ish sing-a-long uptempo tune called Empty glass of ice that is quite a change in style compared to Side-A, because this is sounding close to JOHN DENVER, with only a slight Americana touch. Despite it being a sorta small change to pure Country, it still is a very catchy tune somehow. Hometown hero is going for a more friendly uptempo melodic poprock kinda sound and might be one of the finest songs of the band. It is very close to NELSON circa 'Life', so it is featuring a very catchy singable chorus and is basically radio-ready. Brother Brian follows the same route, perhaps a little more Americana based a la CALEXICO. Do your worst has some 60s Powerpop influences and is actually close to classic THE HOLLIES. The album finishes with Your favorite songs, a semi mid/uptempo fun little number. Concluded, a very strong highly recommended album that might appeal to a lot of music fanatics out there, as it combines a lot of various influences. Check it out at: http://www.alltherealgirlsmusic.com/

(Points: 8.5 out of 10)

WHITNEY SHAY 'STAND UP' (RUF RECORDS/GERMAN IMPORT)

San Diego, California based Singer/songwriter WHITNEY SHAY is young and attractive and she has delivered a very nice album titled Stand up. Her music is a mix of blues, jazz, soul and swing, reminding a bit of the classic 1950s style. The past decade she released 2 albums, won 4 awards the San Diego Music Awards and now returns with her finest record so far. She got help from keyboardplayer RED YOUNG, guitarist LAURA CHAVEZ, bassist CHRIS MARESH, drummers BRANNEN TEMPLE and TOMMY TAYLOR, as well as guest appearances by MARCIA BALL, GUY FORSYTH and DEREK O'BRIEN. Along with the The Texas Horns and thanks to the production of "KAZ" KAZANOFF, this RUF RECORDS release is another winner for the fans of classic Soul/Blues. 12 songs are included, of which the highlights are Equal Ground, I Thought We Were Through and I Never Meant To Love Him. Whitney is a gifted singer and songwriter for sure and with Stand up she will gain more fans for sure! More info at: https://www.whitneyshay.com

(Points: 8.6 out of 10)

BERNARD ALLISON 'SONGS FROM THE ROAD' (RUF RECORDS/GERMAN IMPORT)

The youngest child of Chicago blues legend LUTHER ALLISON is called BERNARD ALLISON and already during his teenage years in the 1970s, Bernard started playing the guitar under the guidance of his father. He was however also influenced by the then younger generation of blues guitarists like STEVIE RAY VAUGHAN, JOHNNY WINTER and JIMI HENDRIX. After playing in the band of his father and KOKO TAYLOR during the 1980s, he released his solo-debut The next generation in 1990. He quickly signed to RUF RECORDS, released countless albums and now, 30 years later his new one is Songs from the road. The recordings of this new CD took place at the Musictheatre Piano Club in Dortmund on the 23rd of October 2019. 12 songs are on the CD, while the accompanied DVD contains the full concert with 16 tracks in total. Without a doubt, this is Bluesrock the way it should sound, with a focus on Bernard's excellent guitarplaying and his soulful vocals. The other members in the band are Dylan Salfer – Guitar, George Moye – Bass, Mario Dawson – Drums and José James – Sax, Percussion. Production by the legendary JIM GAINES (SAGA, FOSTERCHILD, HAMMERSMITH, STEEL BREEZE, JOURNEY, SANTANA...), who gave it a perfect sound to enjoy at home. Must for the bluesrockfans out there! More info at: https://www.bernardallison.com/

(Points: 8.6 out of 10)



JESSE DAYTON 'MIXTAPE VOLUME 1' (BLUE ELAN RECORDS/USA IMPORT)

Out of Texas comes guitarist/singer/songwriter JESSE DAYTON, who is already active for 30 years now and released during those 3 decades quite a lot albums. His new CD is titled Mixtape volume 1, which is a collection of Jesse's interpretation of his favorite songs from the past. He got help from Chris Roades, Kevin Charney, Matt Hubbard and Nathan Fleming to cover a very diverse set of classic songs which includes songs from NEIL YOUNG, RANDY NEWMAN, JACKSON BROWNE, THE CLASH, DR. FEELGOOD, ZZ TOP, AC/DC and THE CARS (!). The result is very nice, as Jesse really made it his own, especially when you check out the songs he covered of AC/DC and THE CLASH, because both Whole lotta Rosie and Just what I needed sound completely different than the originakl versions. Jesse has an awesome voice and seems to be able to do any genre, kinda like our own WAYLON! Due to the fact this is called Volume 1, we can expect a volume 2 as well probably. Meanwhile, check out more at: http://www.jessedayton.com

(Points: 8.4 out of 10)

DOMINIC ARGIRO 'STOP WORKING ME OVER' (INDEPENDENT/USA IMPORT)

Out of New Jersey, USA comes singer/songwriter/guitarist/multi-instrumentalist DOMINIC ARGIRO, who is a very talented musician and an incredible singer. His voice is just superb and very 'Rock' based, sounding like a cross between JEFF SCOTT SOTO and LENNY KRAVITZ. Musically his pop/rock is not that far away from LENNY KRAVITZ either actually, if you listen to for example New years love from his album Stop working me over. The light pop/rock also has similarities to RICK SPRINGFIELD if you listen to the catchy Celebrate your life. In total 15 tracks arw included and I can definitely hear the potential here, but I have also a big suggestion to Dominic, because what makes it all a little less interesting are the clear use of the drumcomputer. Please replace it by real drums next time and give the whole sound a bigger and wider band production approach, because it now sounds very thin here and there. This is a real pity, because Dominic has a great voice and he is able to write some catchy rocktunes with a classic rock/80s approach. Now it sounds like a demo and unfinished product, which is such a shame if you listen carefully, as Dominic is definitely a talent to watch out for in the future. More info at: https://twitter.com/DominickArgiro

(Points: 7.3 out of 10)

PARTINICO ROSE 'SONGS FOR SAD AND ANGRY PEOPLE' (INDEPENDENT/ITALY IMPORT)

Not much info on this Italian band, but their 10 tracks counting CD sounds pretty good for an independent release. The included music is a mix of Alternative and Gothic Rock, with a very slight prog touch here and there. THE CURE is one of their obvious influences here, but somehow PARTINICO ROSE is able to develop an own kinda identity when listening to songs like Slave of time, Misanthrophy and I am looking for a job. Their lyrics are quite strong and the threesome have clearly managed to come up with a very decent album release that was produced with the help of the famous crowdfunding involvement. Most of the songs are uptempo, melodic, sounding a bit dark and melancholic and most of the time they remind me a lot of classic early THE CURE, without sounding like a copycat as therefore this band is doing their own things thankfully. Also their vocalist has that typical Italian accent if you know what I mean and I am aware that there are enough people out there whom appreciate this kind of dramatic/operatic high pitched way of singing. Check it out for yourself at: https://www.youtube.com/channel/UC0jfBeKYSjVLKUfslnTPWOw

(Points: 7.8 out of 10)

BLIND REVOLUTION 'MONEY, LOVE, LIGHT' (ROCK OF ANGELS RECORDS/GORDEON)

There are thousands of bands out there playing 80s influenced Melodic Rock in the old BON JOVI school, so when hearing a new band in this genre, we know in advance that we don't have to expect anything new. Important is that everything is done at a high level and there needs to be the excitement of a bunch of young guys like we have seen from for example H.E.A.T. The Italian band BLIND REVOLUTION makes their debut with Money, love, light, which musically speaking is pure 80s catchy hookladen melodic rock in the style of the aforementioned H.E.A.T. and SHY. The band's line-up consists of Cristiano Sipione - Vocals, Keyboards, Simone Sipione - Guitars, Backing Vocals,

Max Ricciardo - Bass, Backing Vocals, Keyboards Programming and Giovanni Maucieri - Drums, Sequencer.10 songs are included and right from the start it feels like we are dealing with a great new band you don't want to miss. Opener Guiding light sets the bar pretty high, as this is picture perfect uptempo classic 80s Melodic Rock with a very catchy memorable chorus and strong guitarwork, basically dangerously close to 80s BON JOVI, DANGER DANGER, TOBRUK and HEAVEN'S TOUCH (vocally the same as they were also Italian), but also of course H.EA.T. and SHY. The CD continues with the similar uptempo Miracle, while the midtempo Knocking for love has a kick-ass AOR hookline and AOR chorus. Fans of the mentioned bands should definitely check out this BLIND REVOLUTION a.s.a.p., because they absolutely deliver here. Perhaps not original, but who cares if the material is good enough to push the repeat beton after hearing a catchy tune like Take the magic back or the JOURNEY meets TED POLEY/DANGER DANGER esque ballad Never let you go. The band sounds really tight with precise melodic guitarwork and catchy choruses to sing-a-long to and somewhat typical Italian style vocals (as mentioned very close to HEAVEN'S TOUCH and LABYRINTH singers) that also has it's charm, although he also reminds me a lot of good old TED POLEY actually. Highly recommended band to the melodic rockfans out there! More info at: https://www.facebook.com/pg/blindrevolutionofficial

(Points: 8.5 out of 10)

GHOSTMAKER 'ROOM SERVICE ROMEO' (HIGH NOON/GORDEON)

The members of the band GHOSTMAKER from Berlin, Germany, they have already done a lot of tourings and recordings with several other bands in the past. However, GHOSTMAKER is actually making their official debut with Room service romeo. The band is a duo consisting of guitarist/vocalist CHRIS JANY and ANDY LAAF. The album was produced by Thommy Hein (NICK CAVE, QUEENS OF THE STONE AGE, KORN...) and sounds quite impressive. It is modern rock/hardrock based that sounds a bit like FOO FIGHTER, SOUNDGARDEN, QUEENS OF THE STONE AGE, THE CULT and such. The band has a strong vocalist and quite catchy pure Rock/Hardrock ish material on offer, such as the impressive uptempo Kalifornia Avalon that is dangerously close to classic THE CULT. The whole album rocks and sounds fresh and ready for today's modern rockworld. If you like the aforementioned bands, then you will definitely like GHOSTMAKER as well. They could easily become the next big thing after hearing their rocking full-length debut album Room service Romeo. More info can be found at:http://www.ghostmaker.net




(Points: 8.1 out of 10)

HOT HELL ROOM 'STASIS' (STF RECORDS/GERMANY IMPORT)

Out of France comes the modern sounding Melodic Metalband HOT HELL ROOM, whom deliver their 3rd album Stasis. The band mixes elements of the past classic Melodic Heavy Rocksound with a touch of the present day modern Metal sound. The vocals are in the high-pitched direction and not without an accent I'm afraid. The production is pretty good, thanks to ANDREW G (AS THEY BURN, MOMOLYTHE...) and all together the 10 included songs are nice to listen to. Highlights are the uptempo melodic heavy rocker Human game (reminding of a cross between MOON'DOC, AXXIS and a calmer PRIMAL FEAR) and Final choice (a somewhat darker 90s slow SOUNDGARDEN ish influence meets a catchy uptempo melodic QUEENSRYCHE ish chorus). Not bad at all, although the singer sounds a bit monotone after a while. More info at: https://hothellroom.bandcamp.com/

(Points: 7.7 out of 10)

CASE 39 'KICK THE DEVIL' (STF RECORDS/GERMANY IMPORT)

German Teutonic Metal or as mentioned in the press bio MOTORHEAD ish punky sleazy heavy rock is the best description of this German band CASE 39. They sound on a fast tune like Full speed or the damn catchy Grandsons of Elvis dangerously close to classic RUNNING WILD, MOTORHEAD and any classic German Teutonic Metalband, while the midtempo Living like Vampires is back-to-back ACCEPT/UDO/SINNER. By now you will more or less understand where this is going, because CASE 39 is not doing any compromise here, as the whole CD is a mixture of the afforementioned bands and styles, with gang-vocal choruses to sing-a-long to. The band's singer has a very raw German accent, but who cares as the mix of classic Punk and Teutonic Metal will be loved by fans of aforementioned bands. I can recommend their debut album Kick the devil for sure and for more info I would like to refer you to their website at: http://www.case39.de

(Points: 8.1 out of 10)

MASSIVE WAGONS 'FULL NELSON' (EARACHE RECORDS)

Out of Lancaster, UK comes MASSIVE WAGONS, another new band from the UK that is playing good old fun classic rock. They are not really new, as the band was formed quite sometime ago (2009) and already released their debut album back in 2012. Anyway, for the bigger outside world, MASSIVE WAGONS has not made their big breakthrough, although they are quite clearly making a name due to their extensive touring. Full nelson was actually released in 2018, so it has been out for a while now. Nevertheless, in case you missed it, here's another chance you get after reading our review. The band's sound is Classic Rock based with a slight focus on Glam/Hair Metal/Melodic Hardrock here and there (such as during the catchy MOTLEY CRUE ish Back to the stack), as if it was still 1989, yet they make it sound fresh and new due to the fact there is this tiny bit of 90s Punkpop injected here and there. It's not like we are listening to a GREENDAY or BLINK 182, because therefore these guys are definitely too much Melodic Hardrock based. However, when you hear a semi-ballad like Northern boy, you will understand what I mean. Perhaps a good comparison is HAREM SCAREM, yet with the current energy of VOLBEAT. Anyway, the music rocks big time and also features some very strong melodic choruses, such as during uptempo pieces like China plates, Hate me and Billy Balloon head, where MASSIVE WAGONS give VOLBEAT run for their money. Concluded, we can easily add this band to the growing list of sensational new UK bands that play Classic Rock, which makes it probably possible to call it the New Wave Of British Classic Rock by now (shortened to NWOBCR). Check it out for yourself a.s.a.p. and listen to all tunes of this album at: https://massivewagons.bandcamp.com/album/full-nelson

(Points: 8.6 out of 10)

CARSON MCHONE 'CAROUSEL' (LOOSE MUSIC/UK IMPORT)

CARSON MCHONE is a singer/songwriter from Austin, Texas who has quickly gathered a lot of attention through her 2 album releases, of which Carousel dates back to 2018. This album was even selected by ROLLING STONE MAGAZINE as one of the "40 Best Country and Americana Albums of 2018"! That is of course something to be proud of and when listening to the record, I can conclude that this is indeed one of the best country pop/rock albums in ages. Original fun and radiofriendly country pop/rock, with a pop melody here and there for sure, however not as polished or pop based as some of the usual American country acts. If anyone remembers JUICE NEWTON, then you have your comparison, because CARSON MCHONE is sometimes quite close. Lucky or Sad for example are the kind of uptempo country pop/rock tune Juice also made back in the day. 11 songs are included and it is a pleasure to listen to this gifted musician from Austin, Texas. One of the finest songs is the beautiful Dram shop gal that is perhaps one of the best country songs of the century! Without a doubt, Carson is a highly recommended singer/songwriter to check out at: http://www.carsonmchonemusic.com/

(Points: 8.5 out of 10)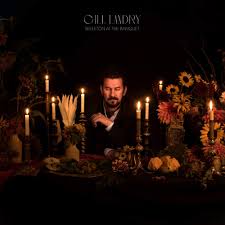 GILL LANDRY 'SKELETON AT THE BANQUET' (LOOSE MUSIC/UK IMPORT)
The new album of GILL LANDRY from Louisana, USA starts very peaceful, with a slight LEONARD COHEN/JOHNNY CASH kinda song titled I love you too, which could somehow also have been on a soundtrack or in a movie by QUENTIN TARANTINO. It has the same kinda feeling, sorta western and Americana with a country meets singer/songwriter approach. Anyway, Gill started once as a busker, but ended up being part of several bands, such as OLD CROW MEDICINE SHOW and KITCHEN SYNCOPATORS. Since 2007 he has also been releasing solo records and Skeleton at the banquet is his 5th so far. After the calm start, the album changes into a more uptempo direction with The wolf, a very strong Americana pop/rock song that also has a slight touch of CALEXICO, yet more laid-back. In total we can find 9 songs here and Gill has delivered here a perfect album for the people who like CASH, COHEN, SPRINGSTEEN kinda material that combines dark haunting themes with a very peaceful instrumental backing (steel/lapse and acoustic guitar) and a singer with a voice that is as good as the mentioned singer/songwriters. Gill should already be up there, but that takes time I'm afraid before it happens. DANNY VERA already achieved the same kinda fame and fortune in The Netherlands, so who knows GILL LANDRY will also become a household name in the near future. A different tune or The refuge of your arms for example have the same kinda melancholic touch needed to become a hitsingle! Fingers crossed and time will tell, because it is definitely possible for this talented singer/songwriter! For now, do not miss this beautiful album! More info at: http://www.gilllandrymusic.com/
(Points: 8.7 out of 10)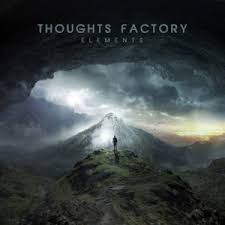 THOUGHTS FACTORY 'ELEMENTS' (MELODIC REVOLUTION RECORDS/USA IMPORT)
2020 has only just begun and we already have 2 great new Progressive Rock/Progmetal releases. BLIND EGO's new album is a sensational Progrockalbum and the 2nd album of THOUGHTS FACTORY is without a doubt a superb piece of Melodic Progmetal at it's very best. This Frankfurt, German based band was formed in 2011 and released their debut Lost back in 2013. In the years to follow the band changed their lead singer and now the line-up consists of Sven Schornstein (Keys), Bernd Schönegge (Bass), Chris Maldener (Drums), Markus Wittmann (Guitars) and Cornelius Wurth (Vocals). Together they recorded a really amazing new record that contains everything we love of the Progressive Rock/Progmetal genre. There are of course clear influences and similarities to be heard to the major players in this genre, such as DREAM THEATER, THRESHOLD and SYMPHONY X , but it's all done at an incredible high level. Now signed to the American label MELODIC REVOLUTION RECORDS, the band is ready to conquer the Progmetalworld with this new album. Songs like The burden, Fire away and Our kingdom are instant winners for the fans of classic Melodic Progmetal a la PAGAN'S MIND, SYMPHONY X, BALANCE OF POWER, THRESHOLD... The band's new singer Cornelius Wurth has a fantastic voice and incredible range (STEVE PERRY - JOURNEY), which is best heard during the semi-ballad Nightfall that sounds like a mix between JOURNEY and THRESHOLD, while instrumentally speaking, THOUGHTS FACTORY is doing things perfectly as well, which can be heard very clearly during the instrumental Frozen planet. Without a doubt, this is a true winner that will end up in the 2020 year-end list of best albums for sure! More info at: http://www.thoughtsfactory.com/
(Points: 8.9 out of 10)
THE FALLEN STATE 'A DEADSET ENDEAVOUR' (INDEPENDENT/LAST MAN MUSIC/UK IMPORT)
Now here we have a sensational band from the U.K. with a pure American orientated Modern Hardrocksound that is clearly influenced by the likes of SHINEDOWN, DISTURBED, PAPA ROACH, ALTER BRIDGE and such bands. Although nothing new to that particular sound is added musically speaking, the debut album of THE FALLEN STATE is still a definite winner for fans of mentioned bands. They were formed in 2013, released 5 EPs in the following years and in 2019 they presented this first full-length album, which is entitled A deadset endeavour. The band's line-up consists of Ben Stenning - Vocal, Jon Price - Guitar, Dan Oke - Guitar, Greg Butler - Bass and Rich Walker - Drums. Ben has a great strong voice and instrumental it is like we are listening to a super major label signed US band. They should take this as a compliment, because not many bands outside North America are able to produce this sound. The band is most of the time focused on bringing catchy hooks and memorable super melodic choruses in each and every of the 10 included songs, like we also know it from DISTURBED, THREE DAYS GRACE and SHINEDOWN. The tempo is mostly midtempo based and if we take it the best songs here, we should mention American made, Torn, and Open wound. As already mentioned before, THE FALLEN STATE might not appeal to people looking for something completely original and not done before, but that is also not what they are trying to achieve here. However, if you want to hear American based Melodic Modern Hard/Heavy Rock at it's very best, then check out this fantastic first album of THE FALLEN STATE a.s.a.p. Check them out if you can at: https://thefallenstate.wixsite.com/fallen-state
(Points: 8.5 out of 10)
IRON KINGDOM 'ON THE HUNT' (INDEPENDENT/CANADA IMPORT)
Although the Canadian band IRON KINGDOM from the Vancouver area was formed in 2011 and already released 3 albums since then, their latest and 4th album On the hunt is my first introduction to them. I have to say when opener White wolf kicks in, we are immediately ready to praise the latest traditional and sensational Melodic Metalband, because they are exactly doing things the way we want to hear it when this kind of Metal is presented. Twin-guitars, soaring guitarsolos, a tight rhythm section, catchy singable choruses, a classic uptempo IRON MAIDEN ish galloping sound, high-pitched but clean screams/vocals and really giving you the feeling we are going back in time to the early 1980s when the NWBOHM movement was conquering the Metal world. It's unbelievable I haven't heard these guys before, because this is traditional Melodic Metal at it's finest. Fans of classic IRON MAIDEN (the melodic sound), THIN LIZZY (the twin-guitars), WOLF, SAXON, ANGEL WITCH, RIOT, AXEL RUDI PELL, FIFTH ANGEL, TYGERS OF PAN TANG, JUDAS PRIEST (the vocals), HAMMERFALL (the lyrics), very early SCORPIONS (the guitarsolos) and such will definitely fall in love instantly with this band. Formed around Chris Osterman - Guitar / Vocals, Leighton Holmes - Bass, Chris Sonea - Drums and Megan Merrick - Guitar, they are working their way quite fast and furiously through the 9 included tracks, but it's always sounding very melodic and really catchy. Besides the already mentioned White wolf, other highlights are Driftin' through time, Keep it steel and Paragon, while album closer the dream is a nice somewhat calmer semi rock/metal tune. Do not miss this band please and check them out a.s.a.p. at: http://www.iron-kingdom.com
(Points: 8.7 out of 10)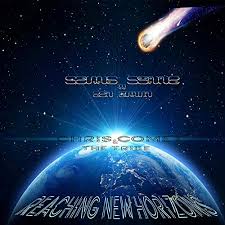 CHRIS COMET & THE TRIBE 'REACHING NEW HORIZONS' (INDEPENDENT/USA IMPORT)
From out of nowhere this sensational Melodic Rockalbum was delivered at my house address and I am so glad it did, because we have something special here for sure. CHRIS COMET is a producer/composer/arranger/keyboardplayer/drummer who came to the USA 22 years ago, where he landed in Hollywood and started playing and producing in famous studios such as Westlake, A&M, Record Plant, Fantasy, Jackson family private studio and so on… He worked with many well-known session musicians, but eventually moved to Texas where he has his own studios called SOARING EAGLE. Here he recorded a really great record along with a bunch of other musicians and singers called THE TRIBE, consisting of Rudiger, Lead Singer & Backup Vocals, Paul Slade, Lead Singer, Composer, Acoustic Guitar, Kevin Reeves, Backup Vocals, Tony McElveen, Lead Singer and Backup Vocals, Marcello Vieira, Lead Singer and Backup Vocals, Glenn DeLaune, Electric Guitar, Acoustic Guitar and Backup Vocals, Kamil Rustam, Electric Guitar and Acoustic Guitar, Claudio Tristano, Electric Guitar and Acoustic Guitar, Nick Miller, Electric Guitar, Jack Haigh, Acoustic Guitar, Chris West, Brass Section, Blake Mohler, Banjo and Pedal-Steel Guitar and Charles Berthoud, Bass and Fretless Bass.
The result is Reaching new horizons, an album featuring 11 state-of-the-art tunes that should be on the list of any must-have releases of the AOR/Melodic Rockfans out there. If we only just have a look at the first couple of songs it is clear we are dealing here with a sensational and original record that easily beats the FRONTIERS RECORDS releases. The music is prime-time pure Melodic Rock, with a focus on a major production and catchy melodies, while especially the guitarwork and vocals are simply fantastic. Opener Here comes the sun is a lovely well-thought uptempo melodic rocker that sounds like a cross between FAIR WARNING and ZENO. Next track What I'm waiting for is a superb AOR/Melodic Power (Semi) Rockballad in the classic tradition, somehow reminding me of MAGNUM. More classic 80s bombastic big time sounding Melodic Hardrock comes in the shape of Reaching new horizons that sounds like a perfect cross between LUCIFER'S FRIEND (circa their album Sumogrip), HOUSE OF LORDS and a bit of AORIsh ROXUS and ROX DIAMOND.
Thankfully the whole CD continues this Melodic Rocksound, even during the PROCOL HARUM cover A whiter shade of pale, because for example Down the corner is classic 80s Melodic Rock like TOBRUK, 80s BON JOVI, PHANTOM'S OPERA melted together. it doesn't really matter who sings, because each of the 4 singers has a strong and original voice, perfectly suitable for this kind of pure Melodic Rock. Every words we say is yet another classic HOUSE OF LORDS/GIUFFRIA/DAVID GLENN EISLEY/JAMES CHRISTIAN ish Power AOR Ballad and so is Without you that also reminds me of classic ROKO. Pure 80s AOR/Pop/Rock in the style of ERIC MARTIN, BE TAYLOR GROUP, STEVE PERRY, STARSHIP and such can be found during the midtempo You can count on me. There's actually no weak song to be found here, so this could well be one of the 2020 highlights in the Melodic Rock/AOR world!
Overall it also feels a bit like the legendary PHENOMENA snd INTELLIGENT MUSIC PROJECTS, yet with a very authentic classic Melodic Rocksound in the 80s traditional way, without sounding dated. Do not miss this gem and check it out at: http://www.chriscomet.com/about.htm
(Points: 8.9 out of 10)
FRAGILE '20/20 SOUND/THE SHHH..HIT' (INDEPENDENT/USA IMPORT)
The legendary Californian AOR/Melodic Rock/Pomprockband FRAGILE released quite some recordings during the 1980s, but never managed to really breakthrough and so a lot of these old songs are unheard. Thankfully bandleader HENRY PETER managed to capture the best ones on a new CD titled The shhh..hit and even was able to get the guys together and record a new album titled the 20/20 sound. We reviewed the band back in 2018 through the review of their classic LP The album and also discussed the start of this best of CD project via an official release. Now it's all available on CD for everyone to hear and most important here of course here are 8 brand-new songs of FRAGILE. The 20/20 sound album is a great strong record with a classic 70s/80s Melodic Rock/Pomprocksound, containing some excellent musicianship in classic AOR/Rockstyle (guitar and keys) and songs that will please all fans of bands like STYX, FOREIGNER, ROADMASTER, BOSTON... ROBERT BERRY is good friends with the band and so he mixed down the whole thing at his SOUNDTEK STUDIOS, while the even more legendary GEORGE HORN mastered the music. From this new record it is nice to mention the strong ballads I've been there and Once in your life, the midtempo Ready, willing, able and the AOR driven Feed me a line that sound a bit like AXE. The absolute highlight however is the SUPERB uptempo closing track I see it in your eyes, which is full-on prime-time mid 1980s AOR and Pomprock with big bombastic keys and soaring guitarwork, while the vocals and catchy chorus are all together making it sound like a real classic in the AOR genre, reminding a bit of LE ROUX circa Up/So fired up (FERGIE FREDERIKSEN like vocals), CRYSTAL, WHITE SISTER and such. I am safe to say that this last song might be the best FRAGILE has ever recorded!
If you fancy more of their older stuff in the style of this final song of their new album, then you should check out their best of CD titled The shhh..hit, which features some of their classic 80s AOR/Melodic Rock tunes that capture the real 80s authentic sound, with as finest tunes Stop breaking my heart, Desire (SUPERB CLASSIC AOR AT IT'S VERY BEST!!! in the style of PREVIEW, LE ROUX, FORTUNE), Run the risk (the best FRAGILE song ever, a pure AOR classic, previously only available on the KSJO compilation LP from 1986), Living in a bad part of town (more 80s uptempo AOR, with slight early BON JOVI comparison, unreleased 1988 song) and Something must be wrong (like CITA meets WHITE SISTER). FRAGILE is still alive and that's a good thing, because they recorded quite some great tunes throughout their carreer. Both CDs are available through https://www.facebook.com/Fragile2020
(Points: 8.6 out of 10)
MELTDOWN YELLOW 'SECRET' (INDEPENDENT/USA IMPORT)
Out of Raleigh, North Carolina, USA comes MELTDOWN YELLOW, a great new original classic rockband that has already 2 albums out, but is now discovered through their strong new 3rd album Secret. 8 songs are included in total and their sound is definitely akin to classic (hard) rockbands from the past, with also the inclusion of catchy hooks and strong vocals, but the groovy raw guitar riffs also reveal 90s altrock influences and here and there they remind me of THE CULT/LA GUNS, although the vocals are a bit more Arena/Hair Metal orientated. Highlights are Wash away, Unappealing and Take, but most of the songs are in a similar rocking style that combine groovy classic rock riffs with melodic hooks and choruses. Album closer The rest of me might be the finest track here, a bit reminding of classic SKID ROW. Definitely a high quality band with a lot of potential! Check them out at: https://meltdownyellowrocks.com/
(Points: 8.3 out of 10)
SLEEPING IN TRAFFIC 'THAT WHICH DESTROYS US' (INDEPENDENT/CANADA IMPORT)
It's a pity that the Canadian band SLEEPING IN TRAFFIC was only able to sent the CDR of their album That which destroys us, because it sounds very sensational and screams for an official VINYL or CD release. They are coming out of Edmonton and combine strong melodies of the RUSH kind with modern Progressive Metal complexity of the TOOL meets COHEED AND CAMBRIA kind. If this was a European band, they would be signed by one of the major prog labels quite quickly, because they are doing things at an incredible high level when you hear songs like The Equation and Audaciousness of Him. The vocals are clean and very strong, while instrumental they seem to combine everything that fits in between the modern rock and progrock/progmetal world and in between they offer some very catchy memorable choruses that would make RUSH jealous. 6 songs are on this new EP CD and not a single moment it gets boring. It is time for this band to get signed and proper VINYL or CD releases, because their material is too good to stay digital only for the rest of your lives. Check them out at: https://store.cdbaby.com/cd/sleepingintraffic3 and https://sleepingintraffic.bandcamp.com/album/that-which-destroys-us
\\\
(Points: 8.5 out of 10)
STEVE OTT 'STEVE OTT' (INDEPENDENT/USA IMPORT)
17 songs are on the album of multi-instrumentalist STEVE OTT from Shippensburg, PA, USA. The music is a mix of progrock and 80s new wave and instrumentally Steve is definitely showing he is able to come up with some great ideas like the RUSH influenced Lost in you, which is actually a strong 80s influenced melodic rocker in the style of ALDO NOVA. Also Come back to me has got that same 80s melodic rock approach thanks to the synths. Only vocally Steve is not that convincing and also the use of drum machines here and there is making it all sound quite thin, which is a pity, because Steve is a gifted musican. His guitarplaying is by far his strongest point and perhaps it is an idea to gather musicians and a singer around him and start a band, because that might do to the trick. Anyway, check it out for yourself at: http://www.unsigned.com/steveott
(Points: 6.3 out of 10)
HENRIK CEDERBLOM 'ZOBOP' (KAKAFON RECORDS/HEMIFRAN)
We don't have that much info on this release, but HENRIK CEDERBLOM is coming out of Gothenburg, Sweden and he played in the past in several bands and projects, so Zobop might well be his first solo release. On the album he got help from Viktor Turegard (Electric Bass), Tapha Indiongue (Drums), Sten Källman (Tenor and Soprano Sax) and Finn Björnulfson (Percussion) and musically speaking it is balancing between Jazzfusion, Progressive Rock and a little bit of FRANK ZAPPA. It is a full instrumental album and without a doubt it is a high quality and quite a sensational release. Henrik himself plays electric guitar and does it very well, but also leaves enough room for the other musicians, such as during the beautiful saxsolo based Franx. Actually this album feels really like a band or project instead of a solo album from Henrik. The music is calm, relaxing and very melodic, but also challenging enough here and there for the Jazz/Fusion fans out there. It even sometimes feels like an old classic 70s almost Krautrock/Fusion, so enough to explore here. Do not miss this release if you're into instrumental 70 based groovy melodic Fusion/Jazz/Prog. Go for more info to: http://www.cederblom.com/
(Points: 8.6 out of 10)
MARTHA L HEALY 'KEEP THE FLAME ALIGHT' (INDEPENDENT/HEMIFRAN)
Now this sounds very sensational were my first thoughts when listening to the new album of the Scottish singer/songwriter MARTHA L. HEALY. The album Keep the flame alight was recorded in Nashville, Tennessee, along with producer/bluegrass fiddler DAVID SPICHER and when hearing opener No place like home you can hear rightaway that this is really good. This super melodic song combines the best of country and pop with beautiful melodies and lovely vocals of Martha. It should be a guaranteed hit, because it grabs you right away and keeps you singing and humming the song for days. I'll bet if someone like ILSE DE LANGE would record it, then a big hit would follow. Anyway, Martha does a really great job on each and every of the 10 included songs. Most of the songs follow the same path as that first song, so a mixture of country and pop/rock with a focus on beautiful pop melodies.Just listen to the fantastic Keep the flame alight, which features such an amazing memorable melodic chorus! Not a single weak track can be found here and I can easily recommend it to everyone looking for strong melodies in their music. More info at: https://marthalhealy.com/
(Points: 8.7 out of 10)
VARIOUS ARTISTS 'RED, WHITE & BLUE ELAN / OUR AMERICANA SOUND' (BLUE ELAN RECORDS/USA IMPORT)
Elsewhere we reviewed a couple of regular releases of the American label BLUE ELAN RECORDS, namely JESSE DAYTON and CHERIE CURRIE (ex-THE RUNAWAYS), but here we have a compilation CD of this very interesting label that offers a mix of singer/songwriter, westcoast and americana acts. 15 tracks are included and besides songs from the aforementioned acts, others bands/artists on this label are JANIVA MAGNESS, ROD MELANCON, GINA SICILIA, RED WANTING BLUE, THE VEGABONDS, THE REMBRANDTS (the legendary 'Friends' band), CHELSEA WILLIAMS, GERRY BECKLEY (of AMERICA), RUSTY YOUNG and MUSTANGS OF THE WEST. Not a single dull moment to be found here and hopefully soon more reviews of their releases. Meanwhile, more info at:https://www.blueelan.com/
(Points: 8.5 out of 10)
LEAF RAPIDS 'CITIZEN ALIEN' (COAX RECORDS/HEMIFRAN)
Citizen alien is the 2nd album of the (Winnipeg) Canadian Folk/Americana duo LEAF RAPIDS, consisting of KERI and husband DEVIN LATIMER, who created an album together that is lyrically based on the family history of Keri. This is a trip through various parts of the world (Japan, Iceland and eventually Canada), while musically it is very strong melodic calmer folkpop/Americana. Basically the music is simple and very basic, with a melancholic sound to accompany the acoustic guitar and voice of Keri, because further we can find Devin on bass, Joanna Miller on drums and Rusty Matyas on keys. The band feel of songs like There they go, Dear sister or Citizen alien give them a richer sound and are more interesting than the calmer acoustic only tunes such as Caragana switch and Virginia, which on the other hand might be welcomed by fans of for example JONI MITCHELL. The music is very melodic and as mentioned, it sounds all very melancholic and sometimes reminding me of the WEBB SISTERS or FIRST AID KIT, although a little less direct and vocally slightly different, because Keri has a kind of unique vibrato that you don't hear that much. It's hard to explain, but take it from me that this is a wonderful beautiful record that should gain more attention! More info can be found at: https://leafrapids.org/
(Points: 8.4 out of 10)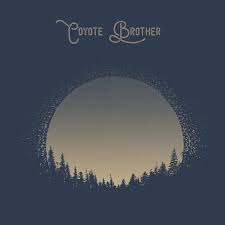 COYOTE BROTHER 'COYOTE BROTHER' (INDEPENDENT/HEMIFRAN)
9 songs are included on this little album of the American duo COYOTE BROTHER, which consists of singers/songwriters/guitarists JOHN HARDIN and HAYWARD WIILLIAMS. Both musicians have solo careers going on, but now joined forces and recorded this beauty, because basically this is a wonderful relaxing and very melodic album. The music might be basic and simple, but that is also it's strength, because together they create beautiful melodic harmonyvocal driven tunes from start to finish here, with only memorable tunes (kinda like THE MILK CARTON KIDS if anyone remember them. It sounds like a modern and slightly more upbeat version of SIMON & GARFUNKEL meets THE EVERLY BROTHERS, with even a slight touch of THE EAGLES, although if you hear a song like the superb Palmetto wine there's also a certain BRYAN ADAMS kinda vibrato in the vocal/chorus department (if he of course doesn't rock or sings a sappy ballad haha), but also a calmer CALEXICO can be mentioned here. What COYOTE BROTHER are doing here is of an exceptional high level and should be heard by everyone out there, because you don't hear such good original music much these days. This is classic singer/songwriter music at it's very best with 2 gifted musicians (and a couple of backing musicians) and a handfull of sensational melodic songs. Do not miss this album please! More info at: http://www.coyotebrother.com
(Points: 8.8 out of 10)
BERNIE SHAW & DALE COLLINS 'TOO MUCH INFORMATION' (LT PRODUCTIONS/UK IMPORT)
I have always been a sucker for the vocals of URIAH HEEP singer BERNIE SHAW, so I am very grateful to have seen him perform live in the past. Besides URIAH HEEP, I loved some of his other work as well, such as the brilliant STRATUS AOR Classic Throwing shapes record from the mid 1980s and now he has recorded a great new album with Canadian guitarist/keyboardplayer/bassist/songwriter DALE COLLINS. They already know each other for quite a while and even worked together many years ago, which can be heard now on Too much information. This album contains newly recorded versions of those old songs, so it doesn't sound dated at all, as in fact it has a very fresh and up-to-date sound in a URIAH HEEP meets STRATUS kinda direction. Dale is a superb guitarist, which can be heard very clearly here and along with Bernie's unique vocals (somewhat STEVE PERRYish), this makes up for a really great Melodic Rock record. The only pity might be that there are only 8 tracks included, of which closing track is the DAVID ESSEX cover Rock on, but on the other hand it is high quality material from start to finish. If we pick out the best songs here, I need to mention Alone (a wonderful semi melodic rock ballad, with super strong catchy chorus), the uptempo AOR/Melodic Rocker Too much information (a little JOURNEY ish) and the AOR ballad Sad song. Funny detail is that Dale reminded me that I once reviewed his work, which was way back in 1999 (!) and songs from that EP have now been re-recorded on this new CD. Without a doubt, a nice return from Dale 20 years later with his finest work so far and concluded, I can really recommend this great album to fans of URIAH HEEP, STRATUS, FAIR WARNING, ZENO and such mature Melodic Rock. More info at: www.reverbnation.com/bernieshawdalecollins
(Points: 8.4 out of 10)