HOT NEW REVIEWS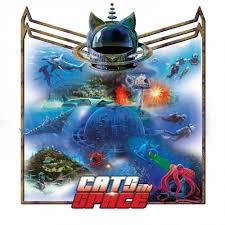 CATS IN SPACE 'ATLANTIS' (HARMONY FACTORY/UK IMPORT)
Actually the previous album Daytrip to Narnia of the British band CATS IN SPACE didn't make a real big impression on yours truly, which is a pity, because I really thought this band was going upwards after their sensational earlier releases. Anyway, we're only 1 year later and the whole world has changed meanwhile due to the coronavirus, but also CATS IN SPACE went through a change, because we enter new lead singer DAMIEN EDWARDS, an amazing singer who sings like a king out of the classic Pomprock/AOR heaven from the 1970s and early 1980s. The music is big, anthemic and bombastic again and Atlantis is definitely the best record CATS IN SPACE have put out since their start. I can imagine all the AOR/Pomprockfans out there will absolutely be blown away here by the finest release in this genre since BOSTON, STYX, TOUCH, ROADMASTER and such delivered their majestic masterpieces over 40+ years ago! 12 songs are included here and basically you don't want it to stop, as this is how it should sound like! After the short intro Dive!, we head into sensational classic 1970s uptempo AOR/Pomp/Melodic Rock in the style of BOSTON with the superb Spaceship superstar, which sounds like a soon-to-be-classic in the future. It is clear that the production and sound of this new CATS IN SPACE album is simply amazing, with a focus on big harmonyvocals like it was also done by bands like QUEEN, ELO, BOSTON and many more 40+ years ago! Following Revolution is a big time uptempo melodic hardrocksong with once again an anthemic harmonyvocals driven chorus and some THIN LIZZY kinda approach in the guitarsound. Sunday best introduce dut-dut keys and this is basically Pomprock heaven, dangerously close to the 1979 TOUCH classic, with also some QUEEN similarities. We're only in the beginning of the new CATS IN SPACE album and it looks set to be one of 2020's finest album releases! The vocals, harmonyvocals and overall sound of the following AOR/Melodic Rocker Listen to the radio is simply amazing and is back to the classic sound of this genre (BOSTON meets ORION). Here we can hear really well what an incredible singer Damien is, reminding me of a cross between the TOUCH singer DOUG HOWARD, ex-LIONHEART vocalist CHAD LOWE, AIRRACE singer KEITH MURRELL and FRAN COSMO of BOSTON/ORION. The TOUCH/QUEEN ish theatrical epic semi Pomprockballad I fell out of love with rock'n'roll follows and when hearing this song it is like we are back in the glorious 1970s again! If there ever was a possibility to melt the best of 1970s URIAH HEEP, 1970s QUEEN and TOUCH into one song, it would be the amazing Pomprocker Marionettes, which is perhaps the finest song CATS IN SPACE ever recorded! It captures everything you want to hear in a classic Pomp/AOR/Melodic Rocksong, with tempo changes, calmer parts, uptempo rockier moments and lovely melodies all over the place, somehow reminding me also of the legendary SUGARCREEK and a bit of KAYAK as well! Bigger is better is the name of the game during the anthemic arena melodic rocker Queen of the neverland, which is sounding like the perfect cross between QUEEN and STYX! Magic lovin' feelin' is the Pomprock/Melodic Rock missing link between BOSTON, STINGRAY and TOUCH, basically fitting in right between them and this could have actually been recorded back in 1978. I must say here that I haven't heard such a wonderful new album in a long time that is as good as this new CATS IN SPACE album, which is basically a total must-have for anyone who misses the days of QUEEN, BOSTON, TOUCH, STYX and such Pomprockbands from the 1970s. Can't wait for tomorrow is slowing things down a bit, with superb vocals of Damian, this is a lovely epic powerful AOR.Pomprockballad in the classic 1970s style. I once again really need to point out that Damian has such a beautiful voice I haven't heard in ages and it's so great to hear new songs with such a gifted singer! The album continues with another big anthemic Pomp/Melodic Rocker titled Seasons change, which also reminds me a bit of LIONHEART's Hot tonight album from the 1980s, while closing track is the titletrack, another majestic QUEEN/TOUCH ish semi-ballad anthem. CATS IN SPACE have reached the absoliute superstardom in Pomprock/Classic AOR/Melodic Rock with this new album, easily beating any release in the genre of the past 10-20 years! Check them out please for God's sake at: www.catsinspace.co.uk
(Points: 9.3 out of 10)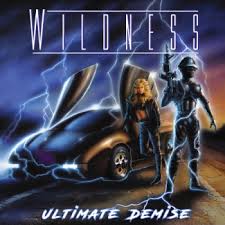 WILDNESS 'ULTIMATE DEMISE' (AOR HEAVEN/GERMAN IMPORT)
We are back into Swedish AOR/Melodic Hardrock Heaven again with the debut album Ultimate demise of WILDNESS. It's incredible how many Swedish bands are out there, because almost every month there are new AOR/Melodic Rock releases coming out of Sweden. WILDNESS was formed back in 2014 and they released their debut album in 2017, which is now followed up by Ultimate demise. The band has a new lead singer, because ERIK FORSBERG (ex-BLAZON STONE) replaces previous singer Gabriel Lindmark. Erik has a great strong voice, sometimes reminding me a bit of MICHAEL BORMANN. The music is basically pure 1980s, yet modern fresh sounding Swedish/Scandi AOR/Melodic Rock with superb guitarwork, cheerful keys, catchy hooks and melodic choruses all over the place in a same way we heard it back in the day on records of acts like TALK OF THE TOWN, DALTON, DAVINCI, TREAT, EUROPE, etc. On the other hand, WILDNESS should probably better be compared to the New Wave Of Swedish AOR/Melodic Rockbands, such as H.E.A.T., ONE DESIRE, PERFECT PLAN, DREAMS OF AVALON, WORK OF ART, LAST AUTUMN'S DREAM, etc. etc. Opener Call of the wild is a short intro to the faster uptempo melodic heavy rocker Die young, which is a very catchy tune that sounds like a cross between H.E.A.T., PRETTY MAIDS and MAD MAX. Following songs Nowhere land and Cold worlds are pure Swedish classic upper league Melodic Rockers in the style of NATION, NARNIA, TREAT, ONE DESIRE, DALTON and all those acts that made the Swedish country loud and proud the heaven for catchy hooks/chorus driven uptempo Melodic Rock. The slightly faster rockier uptempo Renegades of love reminds me a bit of JADED HEART in their classic 1990s MICHAEL BORMANN period, while it also features a superb soaring guitarsolo. I really need to add here that the guitarwork sounds fabulous on each and every track and the production is also top-notch, so it is an enjoyable ride through the 11 included songs. Falling into pieces is the first song to slow things down a bit, and without a doubt, this is a superb early to mid 1990s sounding high class semi Melodic Rockballad that even recalls the classic days of FIREHOUSE and once again mid 1990s JADED HEART. As you can read, the album develops quite nicely and even steps away a bit here and there from the pure Swedish Melodic Rocksound, which is definitely making them standout among the rest. Burning it down is a big time anthemic midtempo melodic rocker like H.E.A.T. also creates sometimes. Back to the classic 1980s AOR/Melodic Rocksound on My hideaway, which is a bit like WORK OF ART crossed with AVIATOR's classic 1986 album, and this song contains a deadly catchy chorus you will be singing along for days after hearing it the first time around. Denial is another big time uptempo anthemic melodic rocker with a huge chorus and excellent guitarwork, quite close to H.E.A.T. again, although you can also smell a bit of that classic early BON JOVI, DANGER DANGER and TOBRUK sound. Following Borderline is a nice midtempo melodic rocker, while closing track The ultimate demise is a calmer keyboard-led AOR piece that is built around an 80s chorus and basically shows the incredible range of the band's new lead singer. Definitely a highly recommended album to anyone who likes classic big time anthemic Melodic Rock and despite I started the review with me saying it's a typical Swedish Melodic Rock/AOR affair, WILDNESS definitely has much more to offer and deliver a masterpiece in our genre here. We will soon have an interview with this excellent band and meanwhile check out more on WILDNESS at: https://www.facebook.com/wildnessofficial/
(Points: 8.9 out of 10)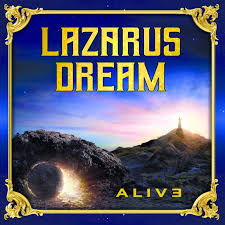 LAZARUS DREAM 'ALIVE' (PRIDE & JOY MUSIC/GERMAN IMPORT)
It's great to get in touch again with people from the past, because a very long time ago (20-25 years!!!) I reviewed the work of German multi-instrumentalist MARKUS PFEFFER, who released some great stuff back in the 1990s with SCARLETT and WINTERLAND. Somehow somewhere we lost touch, but it's now covid year 2020 and Markus has a new band/project called LAZARUS DREAM. He found a fantastic singer called CARSTEN LIZARD-SCHULZ, who is of course known for his involvement in a lot of great bands in the past, such as EVIDENCE ONCE, EDEN'S CURSE, DOMAIN and several other German Melodic Hardrockbands. Anyway, Alive is the duo's debut album, which they recorded with drummer Markus Kullmann (SINNER, VOODOO CIRCLE, GLENN HUGHES) and Markus (number 3!) Teske, who mastered the album at Bazement Studios (VANDEN PLAS, SAGA, MOB RULES). 13 songs are included in total and right from the start it is clear that this is a massive sounding album that might be Markus' finest effort so far! Opener Dawn of time is a big time sounding anthemic typical traditional German Melodic Hardrocksong in the style of classic BONFIRE, BOYSVOICE and VICTORY, with a killer chorus to sing-a-long to. The multi-layered harmonyvocals makes the catchy uptempo melodic hardrocksong House of cards sound a bit like classic JADED HEART, although also Carsten's previous band EVIDENCE ONE comes to mind here. The album continues this way with a nice mixture of midtempo and uptempo pieces that always deliver that classic German Melodic Hardrocksound. Other highlights are the lovely relaxing midtempo AOR ish Listen, the midtempo Melodic Rockers Wings of an eagle and the awesome Days of darkness and rain, and the superb catchy uptempo Melodic Rockers Desert mind and Don't blame me. We will have an interview with Markus soon about this new project/band of him, while you can check out more on LAZARUS DREAM at: https://www.facebook.com/lazarusdream
(Points: 8.5 out of 10)
RICK SPRINGFIELD 'ORCHESTRATING MY LIFE' (AUGUST DAY RECORDINGS/GOMER RECORDS/UK IMPORT)
The legendary RICK SPRINGFIELD returns with a new album titled Orchestrating my life, which is a smashing 4-CD Box set that consists of 1) The main 'Orchestrating My Life' CD album (newly recorded Orchestral versions of a lifetime of hits and one new song), 2) Instrumental versions CD, 3) Orchestra Only versions CD and 4) In Conversation where Rick tells you himself, the story behind each song. There is a lot to enjoy here and the packaging is truly wonderful. The beautiful thing here is that you get to hear classic RICK SPRINGFIELD songs in versions like you never heard them before, because the instrumental classical music versions of songs like Jessieís girl, Affair of the heart, Donít talk to strangers and Celebrate youth really sound impressive. The vocal orchestrated versions show once again that Rick is a very decent singer who still sounds as good as he did 50 years ago when he started his musical journey. It took him perhaps 5 decades to record classical music versions of his hits, but itís never too late and now with the Prague Philharmonic Orchestra, Rick recorded a full album with his hits and also included is the brand new song Irreplaceable, a song dedicated to Rick's mother who he lost recently, while he closes the CD with the classic April 24th, 1981/ My Father's Chair, which is about his father. The only pity might be that most of the songs are from his golden 80s period, but he has released quite a lot more albums the past 30 years and before 1980, but the main focus like on every greatest hits album of Rick is of course the 1980s period. Nevertheless, the fans will absolutely love this big boxset that also comes with an autographed postcard! Available through: http://rickspringfield.com/orchestrating-my-life/ and http://www.augustday.net/
(Points: 8.5 out of 10)
WANG CHUNG 'ORCHESOGRAPHY' (AUGUST DAY RECORDINGS/UK IMPORT)
AUGUST DAY RECORDINGS started a new series, which are boxsets of 1980s popular acts that recorded orchestrated versions of their classic tunes, along with a few new songs, and these boxsets include instrumental, vocal and orchestrated versions. We have seen CUTTING CREW, A FLOCK OF SEAGULLS and RICK SPRINGFIELD pass by and now itís time for WANG CHUNG. This band scored a few big hits, such as Dance Hall Days and Everybody Have fun Tonight, which are timeless 80s classic pop/rock songs. Along with the Prague Philharmonic Orchestra, the band recorded Orchesography, which consists of 10 newly recorded versions of their classic tunes, and in the box set I received are in total 4 CDs and 2 CD-singles. A very impressive set with all kinds of versions, an orchestral only CD, a remixes CD, a vocal/orchestral version CD and much more. I have to say that it is a bit overwhelming at first sight, but when hearing especially the orchestra play the bandís songs, it is a beautiful emotional affair, and really giving it a new impulse to re-check the WANG CHUNG timeless classics from the 1980s. Personally I am not familiar with other songs than the 2 aforementioned hits of the band, so this is nice welcome to get to know more of them. Bandleader and vocalist/keyboardplayer/guitarist JACK HUES is a very talented musician, of whom we recently reviewed his new solo album. However, for most people he will be remembered for his WANG CHUNG Dance hall days and I can easily recommend this impressive boxset to the fans of this band! More info at: http://www.augustday.net and https://www.wangchung.com
(Points: 8.5 out of 10)
JAN JOHNSTON 'EMERGING' (AUGUST DAY RECORDINGS/UK IMPORT)
The British singer JAN JOHNSTON began her career in the early 90s in a duo called JJ, but her big break was the moment she started working with some of the world's top trance music DJs and producers, such as TIESTO, FREEFALL, PAUL VAN DYK and many more, with whom she recorded dance classics. In 1999 she recorded an album titled Emerging, which now 20 years later has finally been officially released on CD by AUGUST DAY RECORDINGS. Itís a miracle this album was not released back then, because the 90s influenced melodic female fronted pop/rock is reminding more than a couple of times of 90s SHARON CORR/THE CORRS/JENNIFER PAIGEÖ It all sounds very smooth, catchy, melodic and radio-ready during especially songs like Silent Words, Emerging, Before, Alligator Waters and No Excuses. These could all have been huge hits but the project/album was shelved and not released until 2019. Also have a listen to the excellent beautiful calmer Godís plan, with its stunning vocalwork, kinda like the WITHIN TEMPTATION ballads, while Unafraid (Paul Oakenfold Swordfish Mix) reveals her trance/techno connection. Mostly this is however a lovely typical 90s female melodic pop/rockalbum. More info at: http://www.janjohnston.com/
(Points: 8.4 out of 10)
PETER KARP 'MAGNIFICENT HEART' (ROSE COTTAGE RECORDS/GERMAN IMPORT)
Actually I was not familiar with singer/songwriter/multi-instrumentalist PETER KARP before, but after hearing his new album Magnificent heart, I am very eager to hear much more of this very talented musician. He began his music career back in the 1980s and started releasing solo albums from 2000 onwards. He was born in New Jersey, grew up in Alabama and is now settled in a small village in Tennessee, not far from Nashville. His music is mainly Bluesrock/Americana orientated, with a bit of classic Southern Rock here and there. He has a fantastic voice that truly contributes to the music, because it keeps you interested to listen to over and over again. 13 songs are included, of which the highlights are Sitting on the Edge of the World, The Letter, This World and Let It On Out, all excellent melodic bluesrockers. When things slow down such as during Scared and The Last Heartbeat, we get to hear some really relaxed light southern rock ish material that is perfectly suitable for those extremely hot summer days we had. Peter is a gifted musician, who should be as huge as for example JOE BONAMASSA or KENNY WAYNE SHEPHERD. Highly recommended album from an underrated musician! More info at: https://www.peterkarp.com
(Points: 8.5 out of 10)
NEW CLUE 'MYSTIC WINDS' (UNABLE MUSIC GROUP/USA IMPORT)
Out of New London, Cincinnati comes NEW CLUE, a band formed way back in the 1980s and after several periods of inactivity, they reformed in 2014 and have been together ever since. Their latest recording is Mystic winds, a 4-tracks counting CD that musically is pure 80s heavy metal in the style of ARMORED SAINT and SAVATAGE, with some excellent guitarwork. The vocals you need to get used to, because they sound a bit strained and remind me of VINCE NEIL somehow, but with a midtempo song like Hail to the kind and the uptempo closing track Illustrious youth, NEW CLUE comes up with some nice 80s Melodic Metal. Fans of SABBATH/OZZY, SAVATAGE, ARMORED SAINT and such should check out this NEW CLUE at: http://www.newclue.band/
(Points: 7.0 out of 10)
JOHN MURRY 'A SHORT HISTORY OF DECAY' (TENOR VOSSA RECORDS/UK IMPORT)
The American singer/songwriter JOHN MURRY recorded this 3rd solo album in 5 days together with members of bands like COWBOY JUNKIES, LEE HARVEY OSMIND, THE POGUES and ELVIS COSTELLO. The included music is very dark calm singer/songwriter orientated, which recalls memories of LEONARD COHEN and NICK CAVE. The music is also here and there a bit more midtempo and rocking than those 2 legends, but the way of singing and presenting the lyrics of his 10 songs is dangerously close to those 2 singer/songwriters. It's not really happy music, but nevertheless sounds quite impressive, so please make sure not to miss it in case you're into COHEN and CAVE! More info at: https://www.johnmurry.com/
(Points: 8.1 out of 10)
TENEBROUS LIAR 'END OF THE ROAD' (TENOR VOSSA RECORDS/UK IMPORT)
NME Rock photographer STEVE GULLICK formed TENEBROUS LIAR back in 2006 and have meanwhile released 7 albums, of which this End of the road was released already in 2012. The included music is clearly early to mid 1990s Grungy Alternative Rock with Noise and Hardcore influences. NIRVANA comes to mind a lot of times, especially during a rocker like Expired. The songs are rather short, but it is definitely of a high quality and when things slow during a ballad like End of the road, TENEBROUS LIAR show they are also able to become emotional and very melodic, which is also thanks to the strong vocalwork of Steve. QUEENS OF THE STONE AGE influences are also notable when they really rock out and during the noisy opener Bomberhead it feels a lot like SMASHING PUMPKINS. And let's not forget THE DOORS similarities on a song like Run, run, run. I think by now you will get the picture what this more or less sounds like. more info at: https://tenebrousliar.bandcamp.com/album/end-of-the-road
(Points: 8.2 out of 10)
THE CHRIS WHITE EXPERIENCE 'VOLUME FOUR PRODUCTIONS SESSIONS' (SUNFISH PROMOTIONS/UK IMPORT)
ROD ARGENT and RUSS BALLARD were the big names behind THE ZOMBIES way back in the 1960s, but CHRIS WHITE was also part of the band and he always continued writing and producing songs for others and also himself after THE ZOMBIES disbanded. Now there is a nice collection of his work available and sadly I missed the first 3 volumes, because Volume Four is now available in the productions sessions of Chris, which cover basically cover his whole career. There are songs from the 1960s until more recently included here and so we also get musically speaking quite some diversity. 12 songs are included, starting with the RUSS BALLARD written opener Do you want to make love is, which is typical RUSS BALLARD late 1970s/early 80s catchy poprock with a memorable hook and catchy chorus. The music is very lightweight 70s poprock most of the time, with a sorta humoristic touch and reminding of bands like CHARLIE, TRICKSTER and CITY BOY in their early days, especially when you listen to songs like Mr. Galileo, Ball and chain and Alexis, you're a circus (a la BILLY JOEL), but also a bunch of sappy 70s ballads can be found here. The 60s bubblegum shuffle Oh Doctor and the 80s synthwave poprock of Dancin' heatwave take Chris into different directions during the times they were originally recorded. Clockwork is a nice recent (2007) singer/songwriter tune and closing track New world is probably the best song, as this is a pretty good melodic uptempo 80s Pop-AOR with ALAN PARSONS PROJECT/JAY GRUSKA similarities. It's a trip through more than 50 years in music history, so a nice overview of Chris' work over the past decades. More info at: https://www.thechriswhiteexperience.com/
(Points: 7.8 out of 10)
WKW 'MEN OF STEEL' (INDEPENDENT/UK IMPORT)
WKW stands for the 3 involved musicians, vocalist/guitarist Bruce Watson, vocalist/guitarist Jamie Watson and vocalist/guitarist/bassist/drum programmer Thomas Kercheval. Bruce and Jamie Watson are current members of BIG COUNTRY and THE SKIDS, while Thomas is an independent American musician. Together they recorded a strong album titled Men of steel, which rocks very well, although it only has 9 songs included. The album starts very promising with the catchy uptempo Melodic Rocker Edison's last stand, which has a real Classic Rock kinda vibe. A little bit of DROPKICK MURPHYS' Punk and a lot of Irish kinda/Scottish Celtic-Rock with THIN LIZZY-ish guitarwork can be heard during the strong rocker Killiecrankie. Nationwide is basically pure fast uptempo Punkrock like it was done a lot in the late 1970s/early 1980s, even akin to THE EXPLOITED and GBH. The midtempo The river stays the same sounds pretty modern and has a very catchy melodic chorus. Rose red is without a doubt an anthemic for the fans of Celtic Rock, while the uptempo Lay the coin is a very strong melodic rocker. Quite a nice surprise we have here that sounds here and there rockier and edgier than BIG COUNTRY, but still captures the typical Scottish/Irish kinda Celtic Rock with a lot of room for pleasant memorable melodies and choruses. Recommended to check out at: https://wkwmusic.com/
(Points: 8.2 out of 10)
DEADBLONDESTARS 'DEADBLONDESTARS' (ROCKOSMOS/UK IMPORT)
Out of Yorkshire comes DEADBLONDESTARS, a band formed in 2012 around guitarist/vocalist Gary Walker, guitarist Tom Gratton, guitarist Oliver Thompson, bassist Matt Simons and drummer Jamie Machon. They already did some recordings together, but I believe they are presenting here their official same titled full-length debut album. The included music is of a very high level, quite obviously influenced by the heavy big fat 90s guitar riff orientated Stoner Rock/Alternative sound of bands like SOUNDGARDEN, ALICE IN CHAINS, ALTER BRIDGE, CREED and such. They are doing it very well actually during the 11 included tracks, with a sound that could have easily been released on a major US label some 20-25 years ago. However in the USA this kind of rock is still quite popular and therefore they could easily breakthrough if they are lucky. Higlights are Bitter tongue, Cypther, Shotgun and Cuckoo. Definitely a big recommendation to the fans of American modern hard/heavy rock in the style of the aforementioned bands. More info at: https://www.deadblondestars.com/
(Points: 8.0 out of 10)
BRAD HELLER 'THE SENTENCE' (INDEPENDENT/DOUG DEUTSCH PUBLICITY/USA IMPORT)
Out of North Carolina comes the talented singer/songwriter/guitarist BRAD HELLER, who delivers a very strong and impressive new album titled The sentence. Together with Bobby Frith: lead guitar, vocals; Everett Dimenna: bass; Robert Dillenbeck: drums and Ted Crenshaw; electric guitar, bass, 12 strong songs are recorded. Opener Eternal season is a classy piece of typical American working class music like BRUCE SPRINGSTEEN, TOM PETTY, THE JAYHAWKS, CALEXICO, JOHN FOGERTY (a lot of CCR actually), JOHN COUGAR MELLENCAMP, DANNY VERA and such, so mixing up Heartland Rock, Americana, Country and Pop/Rock to an exciting melodic raw rootsy rocksound. The album continues this way until the very end, with a nice mixture of calmer Americana/Country ish songs and slightly more uptempo rockier material, fitting in perfectly between other story-telling rootsy rocking singer/songwriters like BRUCE SPRINGSTEEN, JOHN COUGAR and JOHN FOGERTY. Fans of such artists need to listen to BRAD HELLER for sure, because he definitely delivers here at a very high level, with as other highlights besides the strong opener Eternal season, also Gone, The greatest crime and Time's the enemy. Make sure not to miss this album if you're a fans of the mentioned acts! Check it out for yourself at: https://bradhellermusic.com/
(Points: 8.3 out of 10)
THE PAPERS 'FAHRENHEIT IN A CENTIGRADE WORLD/IN VIENNA' (HOT CORE RECORDS/UK IMPORT)
Out of Brighton comes the sensational band THE PAPERS, whom were formed back in the late 1970s and they were kind enough to sent me an album they released in the past titled Fahrenheit in a centigrade world. This album sounds like it was recorded way back in the early 1980s, which is no problem at all, because the 12 included songs of THE PAPERS on this album sound really good. Opener Miracles is a classic early 1980s British New Wave/Quirky Poprock/Post-Punk mixture, but from the following tracks on it's Ska or Reggae Rock as the band calls it! Dead man's shoes, Reggae on the radio and Telephone are basically pure Ska-Rock 1981 style, very catchy and easily reaching the quality of such legendary bands like MADNESS, THE BEAT, THE SPECIALS and such. With The only one I see, the band goes for a more melodic pop/rock approach that sounds like a mixture between THE ARROWS (Canadian band) and THE CURE. You might also hear somre similarities to THE POLICE here and there (such as during the catchy uptempo post-punkpoprocker Fahrenheit in a centrigade world), so I guess if you mix all the mentioned acts, then you might end up with THE PAPERS! They also sent me a CD-single titled In Vienna, which is a brand-new song that is basically a nice slowtempo Reggae/Ska ish tune and let's hope more new material will pop up soon. Check out this band at: https://thepapersmusic.co.uk/
(Points: 8.1 out of 10)
HARRY STAFFORD 'GOTHIC URBAN BLUES/GUITAR SHAPED HAMMERS VINYL LP' (BLACK LAGOON RECORDS/CARGO/UK IMPORT)
I discovered the music of Manchester's HARRY STAFFORD just very recently, because I was not familiar with him at all, despite the fact he's been in the music business for several decades now. It's never too late of course and thankfully I got to learn his music due to the fact that I received the 2 vinyl records which he released in the past 3 years. Harry is the founder, guitarist and vocalist of post-punk gothic rockers INCA BABIES, with whom he relesed 4 albums and a lot of singles, as well as doing JOHN PEEL sessions in the 1980s. After 35 years in this band, he decided to go solo in 2015 and the result 5 years later are these 2 albums, Guitar Shaped Hammers (2017) and Gothic Urban Blues (2020). His band GUITAR SHAPED HAMMERS includes drummer Rob Haynes (THE MEMBRANES, INCA BABIES), trumpeter Kevin Davy (LAMB, CYMANDE), guitarist Andy Mills, and Vincent OíBrien on Weisseborn slide guitar. Before we go into detail on his new album Gothic Urban Blues, we first need to discuss the debut album Guitar shaped hammers, which musically is slightly different than the follow-up. The album is filled with 9 tracks that is singer/songwriter orientated in the NICK CAVE style, with blues and some gothic rock influences here and there, although never really going for a pure bluesrock direction. Harry is a storyteller and thanks to his strong vocals, it is a pleasure to listen to songs like The Glass Coast, the 7 minutes counting midtempo Dagger (catchy and most rocking tune on the album), Three Wishes Blues and Down In The Shadow (hello TOM WAITS!). Moving on to the 2020 album Gothic urban blues, this new record sounds more like a full band and also showing an own face. The album was mixed and engineered by DING ARCHER (THE FALL, PJ HARVEY) at his 6Db Studio in Salford, UK and contains in total 10 tracks. The first couple of songs are a melting pot of all kinds of styles, such as Gothic, Blues, Rock and some sort of Mexicana (CALEXICO) influences, and out of those 3 I would pick the midtempo titletrack Gothic Urban Blues as the best one. This is also reflecting the sound Harry is trying to achieve overall speaking, because it is a new genre he more or less invented himself. After repeated listens of his albums I actually begin to understand the term completely! After these more or less 3 rockier tunes, the slowtempo Piano-Bar room boogie of Painted Ocean is taking things into another direction, while closing track of Side-A of the vinyl record Infinite Trust taps out of a different style again, because this is a piano-led singer/songwriter ish ballad that sounds like a cross between BOB GELDOF, JOHN LENNON and BOB DYLAN, and actually could become a classic in the future.
Side-B opens with another piano-led song titled Black Rain, where we can trace some NICK CAVE and JOHNNY CASH kinda similarities, although by now it is actually clear that Harry really has his own identity and sound. Once again I feel that this song has something to say to us and could well become a huge hit if Harry is lucky enough that someone at a radio station will pick it up. The song has a dark somewhat dramatic approach and should perfectly fit as theme song for a movie (QUENTIN TARANTINO perhaps?). Sideways Shuffle takes once again a different route, with a sorta TOM WAITS dark bluesy gothic kinda feeling, with underneath a light jazzy 30s touch. Disappearing starts with slightly distorted guitar before turning into a piano-led singer/songwriter ballad that is not far from NICK CAVE, although a bit more uplifting. Man In A Bar is back to midtempo more melodic Americana-ish pop/rock that even reminds me a bit of our own DANNY VERA and also JOHNNY CASH, so definitely another fantastic tune! Closing track Into The Storm is back to the piano-led bar room boogie that should actually earn him a spot on JOOLS HOLLAND! Concluded, Harry delivers here some great records that sound very original and are of course a must-have for fans of aforementioned acts, but on the other hand there is clearly an own style notable on especially his new album, which is called Gothic Urban Blues! More info at: https://harrystafford.bandcamp.com/album/gothic-urban-blues
(Points: 8.6 out of 10)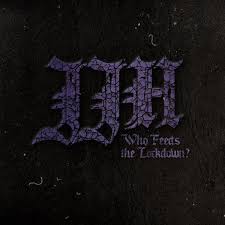 JACK J. HUTCHINSON 'WHO FEEDS THE LOCKDOWN? VINYL RECORD' (INDEPENDENT/UK IMPORT)
I received this album on beautiful glossy purple vinyl and I believe this is the very first official vinyl release that was recorded during the lockdown, so therefore it is titled Who feeds the lockdown?, which is the follow-up to Who feeds the wolf?, the previous album of the British band JACK J. HUTCHINSON. It's actually a live recording that took place earlier in 2020 while touring in Brazil and returning back home in the U.K., all done during the corona lockdown. It includes tracks from the first 2 albums of JACK J. HUTCHINSON, a band formed around of course Jack himself on vocals and guitars, but also featuring bandmembers Lazarus Michaelides on bass and drummer Felipe Amorim. Together they recorded a very strong live album here that is a nice introduction to Jack's music, because I was actually not familiar with his first 2 studio albums. The new record is as mentioned special because it was recorded entirely live (without audience) during lockdown and now a few months later already released on vinyl record. This is a great gift from Jack to keep recording, performing live and releasing that during these hard times where live performances are very rare. 10 songs are included in total, beginning with Justified, which is a groovy midtempo Classic Rocker with a slight late 80s heavy bluesy hardrock vibe in the style of BLACK CROWES, BADLANDS, BLUE MURDER, KINGDOM COME and such, with superb shredding guitarwork and strong vocals as well. Haunted bones follows in a more uptempo style, with a fuzzy guitarsound that almost touches BLACK SABBATH. Kiss your ass goodbye is a sensational slower and very melodic Southern Rocker with a light bluesy touch, kinda like a fantastic mix between RIVAL SONS, JOHNNY VAN ZANT, JOE BONAMASSA and LYNYRD SKYNYRD. Groovy hardrock can be heard again during Peace of mind, while the lovely semi Southern/Bluesy rocker Autumn leaves closes Side-A of the vinyl record, and this song is a deadringer for fans of KENNY WAYNE SHEPHERD and the more melodic side of JOE BONAMASSA.
Side-B opens with the uptempo straight-ahead rocker Winds of change which is another lovely classic rock tune that sounds like a cross between BADLANDS, FREE and BLACK CROWES. Slowing things down again to a more bluesier rocksong titled Rattlesnake woman, which is another winner for fans of JOE BONAMASSA, including some incredible shredding from Jack. He is not only a gifted vocalist, but he is a superb guitarist as well and he is also able to write some great original material! Without a doubt, he should get a lot of attention, so let's hope this Lockdown live release will gain him more popularity. Following track Lucky man is groovy Hardrock all the way, while Rapture is uptempo classic Hardrock in the somewhat late 1970s VAN HALEN style. The album finishes with an awesome cover of the BLACK SABBATH cover War pigs, which in this version somehow sounds a bit like classic CREAM.
Concluded, Jack and his band are delivering something quite unique and sensational here with this lockdown recorded live vinyl record. Fingers crossed that this incredible talented musician from London will be able to perform live soon again, because he could easily become the next big bluesrock guitarist/vocalist! More info at: https://jackjhutchinsonmusic.com/
(Points: 8.6 out of 10)
LIGA LATINA 'LIGA LATINA' (MULTINATION/XANGO MUSIC)
When listening to the debut album of LIGA LATINA, you would honestly think this is a band from South America, but they are coming out of Denmark of all places! The band was formed by songwriter Mike Hecchi (The Sexican) on vocals, Cuban trťs and Spanish guitar, and the rest of the lineup consists of Michell Boysen (Otro Mundo) on double bass, Bo 'BoJo' Johansen (Little Havana) on percussion, Theo Hjorth on piano and Rune Krogshede (Latin Dance Band) on trumpet. Most of the musicians are connected with especially Cuban music in one way or the other, either studying or performing with Cuban musicians in Cuba. Thatís where they picked up the Cuban/Latin influences and together with a few guests, such as L.A.-based Danish jazz guitarist, Alex Olesen, Lasse HÝj Jakobsen on violin and American-Cuban jazz vocalist Cassia De Mayo, the result is a very impressive first album. The same titled album contains perfect summer sun music that is basically a fresh Spanish/Latin/Cuban cocktail breeze with some slight jazzy interludes, sounding really excellent and ready for the world to become the next band following the footsteps of the legendary BUENA VISTA SOCIAL CLUB. There is a nice mix of male and female vocals, and the overall sound is very relaxed and smooth. The best songs are La Venganza, Cuarto De La Banda and Cacique (with male vocals) and CariŮo Corazon and Revealed (with female vocals), of which the latter could easily become a huge hit! This is just a lovely record, with a very relaxing vibe going on and itís picture perfect for those summer days! More at: https://www.ligalatina.dk/
(Points: 8.6 out of 10)
MASSIMO GIUNTINI 'THE LONELY SUNFLOWER' (RADICIMUS RECORDS/XANGO MUSIC)
I was not expecting an Irish/Celtic sounding album from an Italian musician, but MASSIMO GIUNTINI seems to be a master in creating this. I am not familiar with his earlier albums, but The lonely sunflower sounds exactly like a classic Irish Folk music album, very happy and uplifting with the use of the instruments that made the Irish culture a popular one. Massimo himself has been in the music business for over a couple of decades now, working, producing and recording with countless others in different music genres. With this new album, you can expect instrumental Irish Folk Music from start to finish, done at a very high level. Check for yourself at: https://www.massimogiuntini.com/
(Points: 8.0 out of 10)
NEAL BLACK & THE HEALERS 'A LITTLE BOOM BOOM BOOM' (DIXIE FROG RECORDS/AUSTRIA IMPORT)
The American blues musician NEAL BLACK was already a well-known name in the USA back in the 1980s and 1990s, but after touring in Europe, he settled himself in South France in 2004 and has been working on his career with fellow American musicians in Europe ever since. The latest album is titled A little boom boom boom, which he recorded with Mike Latrell: Piano and Hammond, Abder Benachour: Bass and Natan Goessens: Drums. Neal has a great voice, perhaps a little dirty, raw and mean like TOM WAITS or CHRIS REA, but on the other hand he has after all these years created an own identity and this perfectly fits his bluesrock. Throughout the years he built up a reputation and a sound that finds its way again through the 11 originals and 2 covers that are included on this new album. He is shining on the cover of the classic Why Do People Act Like That of BOBBY CHARLES, but also during his self-written tunes, Neal shows he is a great singer/guitarist, such as can be heard on songs like Don't Follow Me There, Saints Of New Orleans and Going Down Together. The material is quite diverse as well, because there are rockers and calmer songs, but also instrumentals. The list of guests is also very impressive, including the appearance of the legendary ROBBEN FORD. Concluded, this is Bluesrock the way it needs to sound, raw, dirty and mean when necessary, but also relaxing and smooth at certain moments. Check out all info on Neal at: https://www.nealblack.net/
(Points: 8.3 out of 10)
EVA CORTES 'TODAS LAS VOCES' (BLUE FERN RECORDS/XANGO MUSIC)
Recorded in New York, the album Todas las voces is a very nice new album of Honduran/Spanish singer, songwriter and composer EVA CORTES. On her album is a list of guest musicians, including Elio Villafranca: Piano, Roman Filiķ: Sax, Christian McBride: Bass, Luques Curtis: Bass, Doug Beavers: Trombone, Luisito Quintero: Percussion and Eric Harland: Drums. The included music is a fresh mixture of flamenco and blues-tinged Latin jazz, with about half of the songs sung in English and the others in Spanish. The result is quite nice actually with strong vocals of Eva and overall a very relaxing vibe, with for me personally a soft spot for the Spanish sung tunes, such as Canciůn con Todos, Desterrado, Gracias a la Vida and Sůlo le Pido a Dios. Itís a bit Latin, some Jazz and a touch of Blues, all mixed together in a relaxing summer ish sound. Check for yourself at: https://www.evacortes.com/
(Points: 8.0 out of 10)
PFM 'LIVE IN ROMA/DA MOZART A CELEBRATION' (AEROSTELLA/IMMAGNIFICA/ITALY IMPORT)
One of the major influential Progressive Rockbands to emerge from Italy is of course PFM, which feels like an institute when talking about Italy and Progrock music. They were one of the first Italian bands with an album in the US Billboard Charts back in the 1970s and despite nowadays only 1 real original member is left, they are still going strong, performing and recording in mainly their homeland Italy. I received two 2-CD sets of the band, which both contain live recorded material in Italy back in 2012/2013. The current line-up also features a couple of long-time members, but in 2020 only Franz Di Cioccio (drums, vocals) is left from the original line-up that started the band back in 1970. The concerts on these CDs are as already mentioned dating back to 7-8 years ago, with PFM In Classic Da Mozart being a very interesting recording the band did with a Milanese Orchestra and as the title already predicts, the main portion is focused on classical music of MOZART that is being reworked to progrock versions by PFM. Live in Roma from 2012 brings a special guest, namely IAN ANDERSON of JETHRO TULL. Both releases contain very impressive high quality progressive rock with of course as mentioned on the live Classic Da Mozart a focus on classical music being played by a progband, kinda like EMERSON LAKE PALMER did 50 years ago. On this 2-CD set we can also hear a few PFM originals, such as the beautiful Maestro Della Voce. I am safe to say here that this might be one of the best albums of PFM, because it shows them at their very best and being accompanied by an Orchestra, which suits the classical music just perfect and along with some of their own material, this concert was definitely a highlight in the bandís career. The other live CD is basically the PFM like we know them, playing classic Progressive Rock with a nice selection of songs they recorded on their studio albums through the years as well as a bunch of covers. The bandís music is clearly in the style of classic 70s progbands such as GENESIS, YES, JETHRO TULL, ELP and such, but then with Italian lyrics of course. They have an incredible discography, of which I am not that familiar with, but this live album gives a nice overview of their career. As mentioned before, IAN ANDERSON makes a guest appearance on a few songs, and all together this 2-CD set is a must-have if you want to check out PFM in a nutshell and you want to hear them perform their music live at a very high level. More info: http://www.pfmworld.com
(Points: 8.5 out of 10)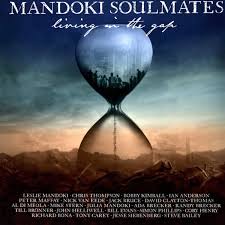 MANDOKI SOULMATES ĎLIVING IN THE GAP + HUNGARIAN PICTURES CD + VINYL + BOOK BOX SETí (RED ROCK PRODUCTION/GERMANY IMPORT)
In my 25+ years as a reviewer I have never received such an impressive promotion package of a new album as this 2020 release from MANDOKI SOULMATES. The package includes an old fashioned massive press kit, a book, a Blueray, 2-CD set and a full blown Book/Vinyl/CD boxset! I am safe to say that this is the ultimate way to promote your new album, because it definitely already impresses when opening the package and checking all the included items! The story behind MANDOKI SOULMATES is very interesting, because this project is the lifework of German-Hungarian musician LESLIE MANDOKI, who came as a refugee from Hungary to Germany during the 1970s and has since then built up an impressive career in the music business. His dream was to work with his heroes of the classic rock, prog and jazz genres from the 1970s and in 1992 this became reality when JACK BRUCE (CREAM), IAN ANDERSON (JETHRO TULL) and AL DI MEOLA joined his MANDOKI SOULMATES band. In the following 30 years he gathered a lot of musicians around him to join his adventure to perform classic rock live on stage and also record some original material that was a mix of Progrock, AOR, Jazz and Classic Rock, with as result countless live gigs and a bunch of album releases that featured some of the greatest names in the rich history of Rock, Pop and Jazz music. I was not familiar with the full story and also did not knew about original music of MANDOKI SOULMATES, but this is one of the finest introductions I have ever had! This is truly an all-stars project, because through the years involved singers and musicians were JIMI JAMISON, JACK BRUCE, GREG LAKE, MICHAEL BRECKER, ROBIN GIBB, JON LORD (all 6 sadly already no longer with us), STEVE LUKATHER, LOU GRAMM, KATIE MELUA, MIDGE URE, NICK VAN EEDE, BOBBY KIMBALL, CHAKA KHAN, ERIC BURDON, CHRIS THOMPSON, AL DI MEOLA, TONY CAREY, UDO LINDENBERG, PETER MAFFAY, SIMON PHILLIPS, RICHARD BONA, PAUL CARRACK, NIK KERSHAW and countless more. Some of them also appear on this new album, which is by the way a double album consisting of 2 parts, Living in the Gap and Hungarian pictures. Originally this whole project was a tribute to the classic 1960s and 1970 pop and rockmusic, with also several album releases that featured such timeless classics such as Davyís on the road again, Hold the line, Sunshine of your love, Blinded by the light, House of the rising sun and many more Classic Rocksongs performed by the real legends of Rockmusic, but somewhere along the way new original songs written by Leslie were recorded and several albums were released. However, the new 2-album set is without a doubt his most ambitious release so far! The book/vinyl/cd boxset is a joy to listen to and look at visually speaking, because there is a lot of beautiful artwork, pictures and drawings included, as well as all the lyrics and involved musicians. Itís fascinating what Mandoki has built up through the years, because he was/is involved in many productions and recordings, but also contributes to the music for such big giant firms like BMW or Football club BAYERN MUNICH. However, he never forgets where he came from, because he fled from Hungary because of the horrible dictatorship in that country that lasted until the late 1980s. His new album tells the whole story in a concept form about unity, which we need in todayís world, featuring songs that are against division. Especially in these corona times it is clear that there is still a lot of dictatorship in the world where the people have nothing to say, so with this album there is new music available to unify the world. With the help of musicians whom played in such classic bands like BLOOD, SWEAT & TEARS, ELP, TOTO, CREAM, SUPERTRAMP, JETHRO TULL, MANFRED MANNíS EARTH BAND, CUTTING CREW and countless more, this is definitely on paper a massive band/project!
After the longest introduction to the actual music I ever did, letís get to the music itself, because that is what this is all about of course. The Living in the gap album opens with the excellent groovy midtempo funky pop/rocker titletrack Living in the gap that sounds very fresh and shows rightaway we are dealing here with a lovely massive sounding album. The production by Leslie himself is very impressive and feels like the good old big 80s productions, yet without sounding dated at all. Next track Young rebels is a superb 80s inspired midtempo AOR/Poprocker that actually reminds me a lot of the recent ROBERT HART album, so sounding very smooth and crystal clear. Things become a bit poppier on Turn the wind, and despite Where we belong starts calmer as well, this song develops into a bombastic and very powerful semi-ballad. Side-B shows a slightly different face at first sight, because opener Let the music show you the way is an acoustic piece, and following Too much pride adds some jazzy/fusion arrangements, although this song develops into a nice Westcoast-Pop/AOR tune with a clear TOTO vibe. Old rebels continues the TOTO vibe, and this is actually even more going into a classic AOR direction, not far from LE ROUX, I-TEN, FRANKE & THE KNOCKOUTS, with a touch of ASIA and you will get the point what this is more or less sounding like. A very relaxing Westcoast approach to the classic 80s AOR/Pop sound is what it is all about most of the time here, with also some jazzy influences. Welcome to real life basically further explores that late 1970s mixture of Westcoast, Pop and AOR, very much like TOTO or even VAN STEPHENSON, and this features a beautiful saxsolo and hammond-solo by the way. The vinyl version misses 4 songs, but as the entire box consists of both the vinyl and CD, you can listen to those on the CD. Hottest queen of cool (a STEELY DAN ish Jazzy Westcoast Pop mixture), Wake up (very strong female vocals, the song itself is a lovely Soulful pop/rock song that is radio-ready and reminding me of the classic 80s), Mother Europe (a song with a lot of different singers and musically very close to pure mid 80s We Are The World and such benefit money fundraising kinda songs) and I'm not your enemy (very nice relaxing jazzy popsong with strong vocals of Leslie's daughter Julia) are the missing ones on the vinyl record.
The 2nd LP in the box is the album Hungarian pictures, which sounds a bit more epic and Progressive Rock meets Jazz/Fusion orientated than the 1st LP and album Living in the gap. It opens with Sessions in the village and Utopia for realists, which is a lovely calmer Melodic Progrocksong that has some memories of bands like CAMEL, PINK FLOYD and such, with female and male vocals all over the songs that seem to be connected with each other, because you can hardly trace the moment it jumps from one song into another. The vocals are by the way really good and very diverse all over the 2 albums, but especially BOBBY KIMBALL is very notable on a number of songs, which also gives it that TOTO feeling. As mentioned, this 2nd vinyl record is definitely more into the progrock direction, because with the 19 minutes counting Transylvanian dances we head into pure prog again, and I have to say it is a very enjoyable journey that shows an enormous amount of diverse music genres, including World Music, Middle Eastern and Spanish guitar, but always packed in a proggie tune. The other songs on Hungarian pictures are You'll find me in your mirror and Return to Budapest (great progsongs a la PINK FLOYD), Barbaro (experimental instrumental jazz/prog/fusion affair) and The torch (calmer progressive popsong in 1970s style).
What more can I say about this release than that this has been a fantastic adventure to explore so much in just one new album release, but with a book, press kits and a full blown 2-LP/CD set, it is clear that visual items in front of you are a lot of more interesting than a Spotify listen to the same album. The impact now is so much bigger and the result is a journey which should be heard by as many people as possible, The Westcoast/AOR/Poprock fans will love this for sure, but also proggies will find something of interest in here. More info can be found at: https://mandoki-soulmates.com
(Points: 8.8 out of 10)
JORDAN BLUM ĎDREAM THEATER - EVERY ALBUM, EVERY SONG BOOKí (SONIC BOND PUBLISHING/UK IMPORT)
Writing about every song of DREAM THEATER is almost impossible, because if you really go into detail about this bandís song catalogue, then you will be facing a hard time and put yourself in a dangerous position, because there are certain songs of this band that basically contain every music genre or rhythm, while still sounding like a Progressive Rock/Progmetal song. Welcome DREAM THEATER, one of the most influential bands in Progressive Rock and Progmetal since the days of YES, GENESIS, ELP and RUSH. I think together with QUEENSRYCHE and FATES WARNING, DREAM THEATER took it all one step further and introduced us to a new genre nowadays call Progressive Metal, which likewise combined the establish Progrocksound of the aforementioned 4 big ones from the 1970s with the 1980s young metal bands. The result was astonishing, because complexity and melodies blended together perfectly, while it still rocked quite hard. In the following 3 decades after DREAM THEATERís debut in 1989, we have seen countless bands following their footsteps, so we can easily say here that a book about everything DREAM THEATER has recorded and reviewing this in full detail, this is something which will appeal to a lot of fellow musicians and fans out there. Author JORDAN BLUM is an American editor of several publications and teaches English courses at various colleges. His English is likewise quite superior and I cannot imagine writing a review here about his book and impressing him with it, but we are here to inform you about this interesting book that handles every DREAM THEATER album, so letís focus on that. Jordan has a lot of knowledge and works his way very nicely through the bandís massive catalogue. I lost touch somewhere along the way with DREAM THEATERís studio albums, because there have been a lot and so it is nice to catch up here. I went to a couple of concerts and must say that the musicianship beats every other band out there. DREAM THEATER is one of those bands which you need to experience live, as they are so much better on stage than in the studio, because they are the masters of improvise and play a certain song in one take without getting into trouble. Itís a gift when you have a band doing it so perfectly and of course their 1990s studio albums are timeless classics and also during the 2000s they came up with some impressive albums. After all these years I think the Metropolis part 2 album Scenes from a memory is the absolute finest concept progrockalbum of all times! Reading about this album is a joy and brings back great memories of a band I havenít followed that much anymore after drummer MIKE PORTNOY left the band about 10 years ago. I also wasn't always that impressed with lead singer JAMES LABRIE, who remains to be the weakest link in the band Iím afraid. However, they have done so much great stuff in the past and their contribution to Prog is without any doubts something we must never forget, so this book is the perfect bible to read about their songs. Well done Jordan! Available through: www.burningshed.com/sonicbond
(Points: 8.5 out of 10)
JACOB HOLM-LUPO ĎTOTO - EVERY ALBUM, EVERY SONG BOOKí (SONIC BOND PUBLISHING/UK IMPORT)
I was not familiar with the new book-series Every album, every song of legendary Rockbands, but the first one I ever received was this one from TOTO. It was written by Norwegian musician/journalist JACOB HOLM-LUPO, who is a member of the bands WHITE WILLOW and THE OPIUM CARTEL and he also runs a recording and mixing studio. TOTO are of course part of the big 5 (BOSTON, FOREIGNER, JOURNEY, SURVIVOR) that basically set the foundations for AOR music. In this book we can read Jacobís thoughts on every song TOTO ever recorded and released on an official album. Jacob is a musician, so he is basically going into full detail most of the time, really exploring and informing us how incredible TOTO was and still is, because TOTO makes it all sound very simple, but in fact it is very hard to follow every move of every musician involved in a TOTO song. The line-up of TOTO changed a lot during the decades, but they always kept the quality very high of new material and really sounded like a band. The strength of the band has always been the use of multiple singers (Steve, Bobby, David, Joseph) and creating a song that fits the singerís capacity and still make it sound like a classic TOTO tune. Especially in Europe, TOTO has never been away ever since they shook the world with their classic debut record in the late 1970s. The concerts are always sold-out and new material always sounded top-notch, and in this book we start with that classic debut up to 2015ís Toto XIV. I have been to many TOTO concerts and they were always a joy to hear so many hits and musicianship at the same time during one evening. Donít forget these guys played on countless classic albums besides TOTO, such as of course MICHAEL JACKSONís Thriller and Bad, BOZ SCAGGS, STEELY DAN and many more. Back to the book, it is very well organized and professionally reviewed, and for every TOTO fan a joy to read for sure! The thing is that when you are reading the reviews of the songs, you immediately want to re-listen to the particular song even though you already know it for ages by now. Jacob however writes in such a way that you actually should listen to the TOTO catalogue while reading this book. You will discover a lot of new things thanks to this book, so I would highly recommend it to pick up a copy if youíre a TOTO fan! Available through: www.burningshed.com/sonicbond
(Points: 8.5 out of 10)
CHRISTOPHER P. HILTON 'THE RISE, FALL AND REBIRTH OF HAIR METAL BOOKí (BOWKER/UK IMPORT)
Well, well, wellÖ Hair Metal and the 1980s, this will forever be connected to each other I think! Personally I grew up as a teenager in Europe, so Hair Metal never became that big over here and despite I was only 12 years old back in 1989, I started discovering new bands that played this kind of Rock/Metal myself through various ways. Remember that these were the pre-internet days and finding about new bands was possible through printed magazines, record stores, libraries where you could rent albums and MTV of course! Between 1989 and 1993 I was completely hooked to this genre and basically got to learn about each and every band, with favorites including NELSON, POISON, MOTLEY CRUE, FIREHOUSE, SLAUGHTER, PRETTY BOY FLOYD, RATT and quite a lot more. I was however keen on discovering more and more, so when starting an own fanzine at 17 years old back in 1994, I started digging and ended up in the independent/underground scene, finding about all those bands that never made it big due to the music climate change around that time. Eventually towards the end of the 1990s the genre had almost completely died, but when the internet took over most of our lives in the early 2000s, Hair Metal became very slowly fashionable again, thanks to new young bands and old bands starting up again. The image and looks were not as it was like back in the 1980s, but musically speaking we headed into the right direction again. One new band took it a step further and became very popular towards the end of the 2000s. STEEL PANTHER is the responsible band to give Hair Metal a new injection, although lyrically they gave it a more humorous approach. On the other hand, MOTLEY CRUE and POISON were popular again and so during the 2010s Hair Metal came back and it actually is still alive and kicking in 2020! Especially in Sweden and Italy numerous new bands were formed, signed to labels, releasing high quality albums (CRASH DIET, CONFESS, H.E.A.TÖ) and did successful touring through Europe. Back to this book, which tells this story in full detail, it is of course for a fan of the genre a great read and joyful adventure that brings back memories of the good old fun rocking times. Available through: www.HairMetalForever.com
(Points: 8.5 out of 10)
THAT JOE PAYNE 'BY NAME.BY NATURE' (INDEPENDENT/UK IMPORT)
Recorded over a number of years, THAT JOE PAYNE from Northampton finished his debut solo album By name.by nature during the start of the covid pandemic. He was a member of the legendary Progressive Rockband THE ENID for a while in the 2010s, but went solo in 2016. His first solo-album is quite a departure from THE ENID, because if you listen to the first couple of songs we get to modern pop with hi-tech influences, while a song like What is the world coming to is basically a bombastic classical musical rock piece in the style of VALENSIA, JOHN MILES and VALENTINE. It's actually quite hard to categorise this album, because it is a mixture of hi-tech modern pop, bombastic piano-led baroque pop with MIKA/QUEEN ish harmonyvocals, a touch of RUFUS WAINWRIGHT and even ELTON, JOHN, very diverse and perhaps even appealing to the fans of old fashioned 70s pop. However, THAT JOE PAYNE is definitely an incredible singer, which can be heard very clearly during the lovely ballad Love (Not the same) that could easily bring him fame and fortune due to the fact it sounds very original in this fabricated world. The song reminds me a bit somehow of the VAYA CON DIOS classic What's a woman without man, crossed with SIMPLY RED's Holding back the years and with vocals a la RUFUS WAINWRIGHT. If Joe is lucky, this will be picked up by radio and turn into a hitsong! The song I need a change is a sensational melodic rockballad that is actually not that far from classic QUEEN! There is definitely something of interest on this album, which starts a bit quirky and experimental, but develops into an impressive piano-led/baroque popsound that should appeal to the aforementioned acts. Especially fans of VALENSIA, VALENTINE, QUEEN and such will probably like this a lot! More info at: https://www.thatjoepayne.com
(Points: 8.1 out of 10)
CIRCULIVE 'NEW VIEW LIVE CD/DVD/BLUE RAY' (INNER NOVA MUSIC/USA IMPORT)
The joy of Progressive Rock is that you discover almost daily new bands you never heard of before and worldwide there have been thousands of acts active ever since the 1970s. My latest discovery is CIRCULIVE, a band from the USA which started as a PROGRESSIVE ROCK TRIBUTE BAND called DOWNING GREY, covering classic songs of bands like RUSH, UK, KING CRIMSON, GENTLE GIANT, PINK FLOYD... However, they developed themselves into an original band with own material and under the bandname CIRCULIVE they released a couple of studio albums. In 2017 they played the Progstock Festival, of which the original recording is now released on CD, DVD and BLUERAY as a package. The band's line up consists of Darin Brannon (drums/keys/percussion), Andrew Colyer (keys/vocals/percussion), Natalie Brown (vocals/percussion), William "Billy" Spillane (vocals/guitars/percussion), Joel Simches (bass/drums), and Alek Darson (guitars/percussion). Their sound is rich and is at it's best during live concerts, so this 2017 concert is definitely perfect for a starter. They remind me quite a lot of GLASS HAMMER, due to the fact there is a healthy mix of male and female vocals, with also room for interesting improvised instrumental passages. The band is keen on melodies, like we know it from KANSAS and very surprising is the conclusion of the SOUND OF CONTACT cover Pale blue dot, because that band of the son of PHIL COLLINS is not that well-known actually. I saw them in concert once and met bandleader SIMON COLLINS after this great show, but sadly the band never really broke through. Anyway, nice to see them being covered here, although the band is at very their best during their own songs, such as the marvelous Nautilus. If you call yourself a dedicated Progrockfan, then this is definitely a recommended band to check out at: https://circulinemusic.com/
(Points: 8.4 out of 10)
WILL BUTLER 'GENERATIONS' (MERGE RECORDS/KONKURRENT)
Out of Brooklyn, New York comes WILL BUTLER, who is better known as a member of the established act ARCADE FIRE. Generations is his first solo album, which musically is a departure from the sound of his band. 10 songs are on the album, on which Wil (vocals, piano, synths, guitar, bass guitar, percussion, drum machines, snare, claps) is joined by Miles Francis: drums, drum machines, percussion, synths, acoustic guitar, singing, claps, Sara Dobbs: pre-production, singing, claps, Julie Shore: synths, piano, electric guitar, singing, claps and Jenny Shore: synths, singing, claps. After a somewhat slow start that sounds a bit psychedelic with Outta here, things get uptempo rocking on the following track Bethlehem, a great fun tune that could almost be labelled as a Powerpoprocker. The music is overall a mix of modern pop and rock, sometimes even going into a JAMES BAY kinda style (Surrender), with also clear JACK WHITE similarities. Hard times goes for a very experimental synthpop approach, while Promised sounds like something DAVID BOWIE could have done in the early 1980s, so in the end, this is really a mixed bag which sometimes works, but during other moments fails a bit, especially during the more synth orientated second part of the album, which then again might be of interest for fans of ROXY MUSIC. Check for yourself at: https://willbutler.bandcamp.com/album/generations
(Points: 7.5 out of 10)
FLYING CIRCUS '1968' (FASTBALL MUSIC/GERMANY IMPORT)
The German band FLYING CIRCUS has been active since 1990 and released quite a lot of albums so far. They are so to speak an established band by now with a sound that is clearly influenced by the 1970s progressive rocksound. Also their new album 1968 reveals similarities to bands like NEKTAR, ELOY, PINK FLOYD, GROBSCHNITT, RUSH and such, so mixing Krautrock, Progrock and a tiny bit of very early SCORPIONS is what this band is all about. I vaguely remember reviewing one of their albums, but starting fresh in 2020 with this new album is a good thing, because the band has delivered a strong concept album that is all about the year 1968. A lot of events happened in this year and the band wrote 10 songs that are mostly named after a city where the event took place in 1968, such as Paris, New York, Prague, Derry, Berlin, etc. The band's line up features RŁdiger BlŲmer (keys/violin), Michael Dorp (vocals), Michael Rick (guitar), Ande Roderigo (drums) and Roger Weitz (bass), and despite a few songs go for a more experimental direction here and there, the songs that go for that classic melodic progrocksound are showing FLYING CIRCUS at their very best, such as the lovely The hopes we had in 1968 and Berlin (SAGA meets RUSH). Nice new album of FLYING CIRCUS and for more info please go to: https://www.flying-circus.com/
(Points: 8.0 out of 10)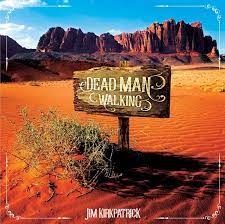 JIM KIRKPATRICK 'BALLAD OF A PRODIGAL SON' (US ONE RECORDS/CENTRAL PRESS/UK IMPORT)
It took guitarist JIM KIRKPATRICK 14years before he was able to release a follow-up to his solo debut album Ballad of a prodigal son, but meanwhile he toured and recorded with quite a lot of bands and projects, of which of course FM was his main band since 2008. He now has finally finished a new solo-album titled Ballad of a prodigal son, which is a very strong heavier blues rock album with some very strong melodies. Besides being an amazing guitarplayer, he is also a gifted singer/songwriter, which can be heard on the 12 included songs on this new record. He got help from quite a few other musicians for the bass, drums, keys, harmonica and even horns (heard on the BERNIE MARSDEN co-written Always on the road). A few songs are instrumentals (such as the lovely THE ALLMAN BROTHERS ish Blue heron boulevard), but most of the time Jim sings and plays the guitar, and I have to say that alone is quite impressive all throughout the album. Another very positive note is that Jim is also able to write some very strong original material on his own, so I am safe to say we have a real winner here! The sound is quite close to KENNY WAYNE SHEPHERD actually, so there is a focus on the song and not too much endless freaking around like JOE BONAMASSA sometimes does. One of the finest examples of this song orientated melodic bluesrocksound is the awesome Ain't goin' down alone, a very smooth midtempo song with superb vocals and a lovely melodic chorus, while still keeping that bluesy melody and personally I think this is one of the finest blues orientated songs of 2020! However, the absolute highlight for the fans of WALTER TROUT/GARY MOORE ish heavy bluesrock is definitely the excellent and Brave new world, with it's superb guitarsolos. Jim also goes for rawer and edgier heavy bluesrock on a number songs, such as during the groovy Skin and bone or the STEVE OVERLAND (FM) co-written No such thing as a sure thing), while he couldn't leave out the bluesy ballad either (Talk to me and All you need (is all you have)). Overall speaking, this is a highly recommended album for the bluesrockfans out there, although even melodic rockfans of the FM kind will find something of interest on Jim's new solo-album. More info can be found at: https://www.jimkirkpatrick.com/
(Points: 8.7 out of 10)
BIG PACIFIC 'WELCOME TO THE PARTY!' (SARAH FRENCH PUBLICITY/CANADA IMPORT)
Sometimes the rock and roll you make as a band should not be too complicated to be succesfull, because after all AC/DC, ZZ TOP , ROLLING STONES and STATUS QUO are the biggest names in rock and they never really changed their somewhat simpler rocksound which made them so popular in the first place. The Canadian band BIG PACIFIC fits right in between these 4 bands on their latest album Welcome to the party! The band hails from the beautiful Vancouver Island and was formed in 2015 by a group of well-seasoned musicians whom already deliver their 2nd album as BIG PACIFIC with this Welcome to the party! 12 songs are included on the new album, which is as mentioned a bluesy boogie rock and roll affair, with mostly uptempo rocking tunes that are close to STATUS QUO and ZZ TOP, while the band even comes up with a catchy melodic rocker here and there like Slip away (a la BLUE OYSTER CULT) and Lovin' arms. One of the members (keyboardplayer JOHN HANNAH) played in the touring bands of HEART and BRYAN ADAMS, so we are definitely dealing here with musicians whom already earnt their dues in the music history. If you like old-fashioned no-nonsense rock and roll, then look no further than this BIG PACIFIC, whom also remind me a bit of legendary Canadian bands like TROOPER and HELIX, if anyone can remember them! Check out all info on them at: https://www.bigpacificband.com/
(Points: 8.0 out of 10)
PHILIP RAMBOW 'CANADIANA' (FRETSORE RECORDS/UK IMPORT)
As the title predicts, this is the Canadian version of Americana musically speaking! PHILIP RAMBOW comes out of Canada, and he has been in and out of bands all his life and wrote hits for legendary artists like NICK GILDER, but also had a solo career going on, of which this Canadiana is his latest album release. The included music is a very nice mixture of classic Countryrock, Americana and Rootsy rock and roll, sounding a bit like ELVIS here and there. He is a real singer/songwriter and leaves the rest of the music for backing him up to other musicians and also sings 2 duets with the wonderful female singer SHARLENE HECTOR. 11 songs are included and the material is quite diverse, with both uptempo rocking pieces (like the first 2 songs Things Are Not Looking Good and American Buffalo) and calmer songs (like those 2 duets) as well as some out of style kinda songs like Springtime in my heart and the typical British comedy sorta song Making up for lost time. I really have to say that the songs with Sharlene are very interesting, because when you hear a lovely Americana/Soulful ballad like Oceans apart, you can hear Sharlene is a very talented singer as well. However, we are here to talk about Philip, and he has that kinda voice that really suits his old school Americana/Countrystyle. Upon checking his past, he really did a lot different music styles and it definitely interests me to check this out, especially his solo album from 1981, which featured JOHN WETTON as guest. Check for yourself for now this new solo-album of Philip in case you like your rock to sound a little Americana/Country ish. More at: https://www.fretsorerecords.com/philiprambow/
(Points: 7.8 out of 10)
BERNIE CHIARAVALLE 'THIS IS WHAT I SEE' (BERNOIT MUSIC/USA IMPORT)
BERNIE CHIARAVALLE from Tennesse, USA has already had a long career behind him with many solo recordings, but he is also part of MICHAEL MCDONALD's touring band for several decades now, and even joined THE DOOBIE BROTHERS for a short period back in 1995. This is what I see is Bernie's latest album, on which he does almost everything on his own. The result is a fresh sounding classic Westcoast/AOR/Pop album in the style which was so popular in the late 1970s in the USA. The production is very strong and there is quite a lot of sensational songs on This is what I see. Opener So good sets the record straight from the start, because this is an ultimate Westcoast sounding song like we know it from for example bands like YOUNG GUN SILVER FOX and VENICE, rather excellent tune with superb vocals and a real relaxing vibe. Only one try follows in a somewhat more AOR ballad ish direction, with even BRYAN ADAMS similarities. Another highlight is I believe in love (This time), a lovely Westcoast pop/rock song with that classic late 70s yacht rock vibe, once again like VENICE and YOUNG GUN SILVER FOX. Very smooth TOTO ish ballads are Nobody but you and Love you now. Don't know where we're going is a lovely midtempo VAN STEPHENSON ish Westcoast/AOR tune and Two wrongs is a more straight-ahead uptempo early 80s AOR/Poprocker a la BRYAN ADAMS' early work. LITTLE RIVER BAND/DAKOTA ish midtempo westcoast pop/rock/aor with lovely melodies harmonyvocals can be heard during Know it all. Those were the times is yet another smooth midtempo Westcoast song that sounds a lot like classic VAN STEPHENSON circa China girl. And closing track This is what I see is a beautiful relaxing Westcoast/AOR ballad that sounds so lovely. Basically this is one of the finest Westcoast releases in a long time and as good as YOUNG GUN SILVER FOX if we have to mention a similar sounding act. Bernie however has been making this kind of music for 40 years now and it is great to see him release such a sensational new album such as this one. More info at: https://www.berniechiaravalle.com/music
(Points: 8.6 out of 10)
MISTY BLUES 'WEED 'EM & REAP' (INDEPENDENT/USA IMPORT)
When hearing this album I can not understand this is an independent release, because it sounds too good for that and could have easily been a major label release. MISTY BLUES comes out of Williamstown, Massachusetts and was founded in 1999 by GINA COLEMAN, who is a singer with a very charismatic voice you will immediately recognize when hearing, kinda like YOLA CARTER, also musically speaking, although it might be going more into the THE BLACK PUMAS direction. She plays cigar box guitar, bass and percussion herself and has a band around her which includes Bill Patriquin (bass/trumpet/vocals), Benny Kohn (keys/vocals), Rob Tatten (drums/trombone/vocals), Aaron Dean (sax/flute) and Seth Fleischmann (guitar/vocals), while guest spots are filled by Diego Mongue (bass/drums) and Wes Buckley (guitar). 11 songs are included on their new album Weed 'em & reap, which is already their 9th record! If we work our way through the included material, a song like Blues coaster does have a lot of lovely Soul influences, while Don't send me home, with it's hammond and guitarsolo, this is a real bluesy affair and the instrumental Phunk'n'Grewv with it's sax/trumpet a jazzy funk touch is in a pure classic 1970s style. An instrumental like Nice'n'mellow has a very relaxing smooth sorta late 80s Fusion/Jazz vibe to it, although I even smell a bit of STEELY DAN here. Closing track Treat me like I want has that great midtempo bluesy rock approach that just feels very good on a sunday morning, which happens to be the moment when I listened to this album! Concluded, there is a lot of diversity going on here, with Mississippi blues, good old fashioned Soul/R&B, Gospel, some jazzy influences and a little 70s groovy rock all blended together quite nicely. The main ingredients are of course the vocals of Gina and the Blues as a basic starting point, which works at best during a slow song like the beautiful Hold me tight that has a lot of incredible Soul due to Gina's Gospel way of singing and the stunning saxsolo by Aaron, it almost sounds like a female version of the legendary CHARLES BRADLEY. Let's hope that once corona is over, we can welcome MISTY BLUES at one of the many Blues or Jazz festivals here in The Netherlands, because they would definitely impress! More info can be found at: https://mistyblues.hearnow.com and https://mistybluesband.bandcamp.com/releases
(Points: 8.2 out of 10)
DIRTY CHEETAH 'NEVER TOO LATE VINYL RECORD' (NO FRONT TEETH RECORDS/RESURRECTION RECORDS/CANADA IMPORT)
Out of Montreal, Canada comes the dirty mean rock and roll band DIRTY CHEETAH and they were kind enough to sent me their debut album on Vinyl. Without a doubt, this always pushes me easily to listen to and review the album the minute it arrives! You would not expect this band to come out of Canada actually, because they sound very British in every possible way! The band is formed around Pat Panic - Guitar - Lead Vocals, Dirty Frank - Guitar - Vocal, Don Lucas - Bass - Vocal and Lynda Kicks - Drums. Their LP sounds quite professional and is basically pure classic Punkrock like done in the late 1970s in the UK, with a touch of Garage and even a bit of Glamrock here and there. 10 short songs are included with Addicted kicking off and this is a very cool strong straight-ahead raw uptempo rocking piece with a catchy chorus, sounding like a mixture between classic Punkrock of the late 1970s with a bit of the gang vocals of the 80s Glamrockscene, like a mix of DEAD BOYS and WRATHCHILD, but also reminding me a bit of the current Scandi/Italian punky Glamrocksound of bands like CRASH DIET, CONFESS, BACKYARD BABIES and HARDCORE SUPERSTAR. Next song Dr. Jerkoff is dirtier and meaner, with a real Punky Garage Rock atttitude, but done very well in classic Punkrockstyle. Robot keeps the uptempo fast and is a lovely classic melodic punkrocker with singable chorus you will absolutely love if you're into the late 70s British Classic Punkrocksound. Heartbreaker follows the same route, but perhaps is a little bit more rock and roll ish like TURBONEGRO, HARDCORE SUPERSTAR, BACKYARD BABIES, THE HELLACOPTERS and MOTORHEAD, while closing track of Side-A is the punky Got caught.
Basically Side-B continues the uptempo punkrocking style of Side-A with 5 more songs that are just simple plain but effective rock and roll/punkrock tunes like a mixture of aforementioned bands. The best one of these 5 is definitely the catchy After you, which also has a nice melodic guitarsound and a great Glamrock ish chorus a la CRASH DIET. This song is by the way followed by the punkiest song on the album, which is the gang-vocals driven Psycho-pat. This is definitely a highly recommended band if you're fed up with anything modern, polished, soft or complicated, because DIRTY CHEETAH makes life simpler with this new album that is without a doubt one of the better Punk/Garage Rockalbums of 2020! Check them out at: https://dirtycheetah.bandcamp.com/album/never-too-late
(Points: 8.3 out of 10)
THE SADE 'GRAVE VINYL RECORD' (GO DOWN RECORDS/ITALIA IMPORT)
Originally released on CD independently in 2016, the Italian label GO DOWN RECORDS released it on VINYL in 2018. The label had also released the band's first 2 albums in the early 2010s, so eventually it was back to this label for the Italian band THE SADE with their 3rd album Grave in order for it to be released on vinyl as well and it was also sent to me in this physical format for a review, which is of course always motivating me to do a detailed review on a release. THE SADE was formed all the way back in 2008 in the province of Padova, and this Grave is still their latest album. It somehow did not manage to gain a lot of press a few years ago, which is weird, because it sounds like a high quality release! The band has always been a threesome, although bassist MARK SADE was replaced by bassist SILVIA after the release of this 3rd album, while the 2 other members are still part of the band, including founder/vocalist/guitarist/piano/synth player ANDREW POZZY and drummer MATT SADE. 10 songs are on their album and opener Prayer grabs your attention right from the moment it starts, because this is an impressive strong uptempo somewhat dark gothic heavy rocker like THE CULT meets THE DOORS, with Classic Rock guitarwork and guitarsolo like a mix between KISS, THIN LIZZY and BLUE OYSTER CULT. You absolutely cannot start an album better than this to interest me to listen to the full album! It continues with a more Gothic Rock orientated piece in a sorta 90s style (HIM) in the song The raven, while the catchy fast rock and roll of Seek seek seek sounds like a perfect cross between THE HELLACOPTERS, HARDCORE SUPERSTAR, DANZIG and DANKO JONES, so getting a bit sleazier and punkier at the same time, yet also with cool IRON MAIDEN ish guitarwork all over the place. This mixture of sounds and influences makes THE SADE actually a very diverse band. Afterdeath is going for a more melodic route, because this is a strong uptempo Gothic Melodic Rocker with again the HIM similarities. Closing Side-A is the slow Doom Metal of Black leather that is once again changing the band's sound and is more akin to a cross between DANZIG and BLACK SABBATH.
Flipping the vinyl record over to Side-B, it opens with the uptempo rocking Graveyard that is pure classic retro rock like a lot of Swedish bands are doing these days, kinda in a classic THIN LIZZY direction. Yet another change in direction with the dark almost Psychedelic Americana orientated uptempo JOHNNY CASH meets THE DOORS ish Coachman, this surely could be in a QUENTIN TARANTINO movie! Burnt is back to rock again, this is a little dirtier and meanier, kinda like FOO FIGHTERS meets THE CULT, with a rather catchy gang-vocals driven chorus that can be heard at best during a short break in the middle of the song. The final 2 songs on the album are Nyctophilia (slow Doom/Stoner Rock) and Charlie Charlie (short acoustic piece). Check out this very interesting and diverse Italian band at: https://thesadeband.bandcamp.com/
(Points: 8.4 out of 10)