HOT NEW REVIEWS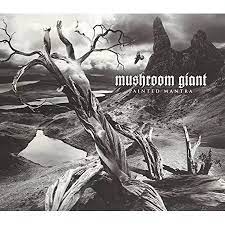 MUSHROOM GIANT 'PAINTED MANTRA' (BIRD'S ROBE RECORDS/CREATIVE ECLIPSE PR/GERMAN IMPORT)
The Australian band MUSHROOM GIANT was formed back in 2002 around bassist CRAIG FRYERS, drummer TRENT HORWOOD, guitarist DAVID CHARLTON and guitarist/Hammond organist SIMON WADE. They released in 2014 the album Painted Mantra, which has now been re-released by their label BIRD'S ROBE RECORDS, as part of the label's 10-year anniversary. The included music is lovely instrumental melodic progressive rock/prog metal with a focus on beautiful post-modern rock melodies played on mostly the guitar, while the rhythm section is also keeping things very interesting and diverse. This band belongs to the wave of high quality instrumental bands alongside SLEEPMAKESWAVES, LONG DISTANCE CALLING, etc. and also clearly influenced by the instrumental side of PORCUPINE TREE. Songs like the superb Lunar Entanglement, Primaudial Soup, the beautiful Four Hundred And Falling and Triptych are absolutely sensational and a pleasure to listen to over and over again, because every time you discover something new. Instrumental prog/post-modern rock of the highest level, with a perfect diversity in calmer and rockier parts, melodic all the way, but not shy from experimental moves either! More info at: https://mushroomgiant.bandcamp.com
(Points: 8.7 out of 10)
KNOCKED DOWN 'ANYTHING BUT LUCK' (AURAL MUSIC/WORMHOLEDEATH/ITALY IMPORT)
When listening to the re-release of the 2019 debut album Anything But Luck from The Californian band KNOCKED DOWN it's like we stepped back in time to the 1990s American melodic punkpop/skatepunk sound of that era. The band is meanwhile working on new material, but the 2016 formed 3-piece band signed a deal with the Italian label WORMHOLEDEATH recently in order to have the first album available again to the public. I have to say it sounds very impressive and is of a very high level, with 12 hard-hitting energetic fast uptempo melodic punkpop pieces that will easily make you want to jump and sing-a-long. The vocals are strong and there are some cool soaring guitar solos here and there, and these guys surely know how to keep up the tempo, with almost every sounding catchy and super melodic. KNOCKED DOWN do sound like one of the better American Punkpopbands since the days of GREENDAY, MY CHEMICAL ROMANCE, IGNITE, BLINK 182, THE OFFSPRING and such, so definitely a must-have if you enjoy typical American (Californian) melodic punkpoprock in the finest 1990s style you can get, but still with a fresh approach. Check them out at: https://www.knockeddown.band/ and https://knockeddownband.bandcamp.com/album/anything-but-luck
(Points: 8.2 out of 10)
CYRAX 'EXPERIENCES' (AURAL MUSIC/WORMHOLEDEATH/ITALY IMPORT)
The Italian Progressive Metal CYRAX returns with their new album Experiences, which was mixed and mastered by Alessandro Del Vecchio (JORN, HARDLINE, EDGE OF FOREVER…). They were formed back in 2013 and Experiences is their 3rd album so far. The band's current line up consists of Marco Cantoni- Lead Vocals, Gianluca Fraschini - Lead and Rhythm Guitar, Martin V.Chionna - Lead and Rhythm Guitar and Lorenzo Beltrami – Drums. The sound of CYRAX is Progressive Metal, yet with an experimental touch, and this new album also feels like it's a concept record. After the short intro Ut Queant Laxis, the song Notes from the Underground shows that we are not dealing here with just another prog metal band, because there is quite some complexity going on here. It's a mixture of all kinds of styles, with raw extreme vocals, clean melodic parts, MEGADETH meets ZAPPA meets DREAM THEATER could be a quick description, but there's much more than meets the eye. CYRAX features 4 excellent musicians creating this technical music record that will be praised by the press for sure, although you have to expect that it melts all kinds of styles here, basically all Metal genres are available in each and every song. Dorian Gray for example sounds one second like a Death Metal, then suddenly changes to a EDGUY ish prog/power metal direction before it goes into a quirky theatrical pop/rock sound, so a bag filled with many different styles, and then I am not even mentioning the freestyle jazz and fusion riffs out of a ZAPPA book. The guys also have humor during Truemetal, which starts as a 1930s jazz/blues song, but develops into a classic heavy power metal piece, but as already mentioned, the countless mixture of music styles from start to finish is going even further than DREAM THEATER has ever went. There are also a lot of guests to be heard, which makes it an even more diverse album to check out at: www.facebook.com/cyraxmetal
(Points: 8.0 out of 10)
PLASTIC TEARS 'ANTHEMS FOR MISFITS' (AURAL MUSIC/WORMHOLEDEATH/ITALY IMPORT)
Formed all the way back in 1992, the Finnish band PLASTIC TEARS was one of the few Hard Rock/Sleazy Rock bands to emerge from the country before the massive explosion of new bands during the later 1990s. Of course HANOI ROCKS, SMACK, GRINGOS LOCOS and a few more had already established a name and sorta introduced the Finnish Rocksound, which was also adopted by PLASTIC TEARS. Almost 30 years later now, the band has released 4 albums so far, of which Anthems For Misfits is their latest. The band consists of lead vocalist Miqu December, drummer Eco Xtasy, bassist Edu Kettunen and guitarists Andy Whitewine and Juha Pietiläinen, and on their new album the sound has not changed all those years, because we get to hear uptempo 70s/80s sleazy/glam melodic rock and roll, with as highlights Clash In The Night, Riot Zone, Look of Lies, Divine (fans of PRETTY BOY FLOYD will be dancing all night to this song!), Candlelight Hate Affair and Radar Eyes, which are all quite catchy and very melodic songs to sing-a-long to. These guys are doing a great job for sure and fans of true rock and roll will absolutely love this album. More info at: https://www.plastictears.com/
(Points: 8.3 out of 10)
D'ERCOLE 'HARD CORE' (ROCK COMPANY)
Workaholic PHIL VINCENT returns with a new chapter of the D'ERCOLE adventure. He wrote, produced, mixed and engineered all the songs as well as singing and playing keys, guitars, bass and drums, but there are also additional musicians on Hardcore, because D'ERCOLE is a band project of Phil formed around DAMIAN D'ERCOLE (bass, percussion), B.F. D'ERCOLE (drums, percussion) and VINCE O'REGAN (guitars) besides Phil himself of course. The included music on the new D'ERCOLE album is like we have heard it on the countless albums where Phil was present in the past, and this concerns of course 80s influenced catchy melodic rock. Done very well, the highlights this time are the uptempo melodic rockers Bad Dream, So Many Years, Home Again and the lovely dut-dut keyboard driven uptempo classic AOR rocker This Is Your Life (lovely tune!). Phil delivers once again a great new record! He is an unstoppable force when it comes down to releasing quality hookladen/catchy choruses driven melodic rockalbums, so I can easily recommend this new D'ERCOLE album to all the melodic rockers out there! Check out more info at: http://philvincent.com
(Points: 8.4 out of 10)
AGE OF AQUARIUS 'OUT THERE' (ROCK COMPANY)
AGE OF AQUARIUS is a project of PETER COX, who did everything on his own here, except for the female lead vocals, which were sung by NAKOMA Z in the USA. The album … Out There… is a mix of melodic rock, progrock and some space/symphonic rock. Nakoma sings most of the songs, but Peter himself also sings a few times, while we can also hear a few instrumentals. Highlight are Mysterious Light Being (a nice midtempo melodic rocker), Non Carbon Life Form (a good ALAN PARSONS PROJECT 70s prog inspired tune), Atomic Eight (a very relaxing instrumental, with a nice sax solo), First Contact (a nice early 80s uptempo poprocker like PAT BENATAR, SHEELA, ELLEN FOLEY and such) and closing prog song We Come In Peace. Nice record to check out at: www.rockcompany.nl
(Points: 7.0 out of 10)
PHIL VINCENT 'STIGMATA' (ROCK COMPANY)
Besides the new D'ERCOLE release, the American multi-instrumentalist/singer/songwriter PHIL VINCENT also releases a new solo record entitled Stigmata. 10 songs are included, all except the lovely THE BEATLES cover Eleanor Rigby were written by Phil, and he also sang and played keys, guitars and bass, but got help from drummer MAX PICCOLO and guitarist VINCE O'REGAN, while the legendary Swedish guitarist JANNE STARK played guitar on 1 song. The resulting album is a great high class 80s influenced AOR/Melodic Rockalbum with a focus on catchy hooks and memorable melodic choruses, jam-packed in a full-blown sound. Highlights on the new solo album of Phil are opener No End In Sight (a lovely catchy uptempo melodic AOR/Rocker that has a bit of 80s DOKKEN similarities), the midtempo My darkness, It Don't Matter Anymore (excellent catchy uptempo 80s dut-dut keyboard driven AOR rocker), the semi AOR ballad So Tired and closing track Reason To Believe. Another great new solo record of Phil, so go check out more info on this release and all those other albums he's involved with at: http://philvincent.com
(Points: 8.4 out of 10)
DUMBSAINT 'SOMETHING THAT YOU FEEL WILL FIND IT'S OWN FORM' (BIRD'S ROBE RECORDS/CREATIVE ECLIPSE PR/GERMAN IMPORT)
DUMBSAINT is a Sydney based trio around guitarist RON PRICE, bassist JAMES THOMAS and drummer NICK ANDREWS. They were formed back in 2007 and Something That You feel Will Find Its Own Form is their debut album, which was originally released back in 2012 on BIRD'S ROBE RECORDS. This label celebrates its 10-year anniversary by re-releasing some of their early releases, such as this first DUMBSAINT album. There are 8 tracks in total on the CD, which musically speaking is instrumental prog/post-modern rock with experimental moves and a touch of math metal here and there. The album starts calm, although opener Rivers Will Be Crossed gets heavier towards end, but it's Cinematic that is basically a perfect mixture of progressive metal and postmodern rock, with heavy experimental parts. Other highlights are the lengthy and rocking Lying In Sign, Int. A Cheerless Room and the proggy Inwaking and She Was His. A nice record to check out if you're into the modern instrumental rocksound. More info at: https://dumbsaint.bandcamp.com
(Points: 8.2 out of 10)
MISH 'ENTHEOGEN' (BIRD'S ROBE RECORDS/CREATIVE ECLIPSE PR/GERMAN IMPORT)
Another release in the 10-year anniversary of the label BIRD'S ROBE RECORDS, this concern the 2017 album Entheogen of the Australian band MISH. This 2nd album of the band will now be re-released internationally. Musically speaking it's modern massive sounding extreme groove metal with extreme vocals (Black Metal screams/Death Metal growls) combined with modern heavy progressive metal, not far removed from a band like MASTODON or MESHUGGAH. Done very well, it's quite an aggressive adventure, so don't expect any clean melodies here. Nevertheless, fans of the this kind of modern metal will absolutely love MISH. Check them out at: https://mish.bandcamp.com/album/entheogen
(Points: -)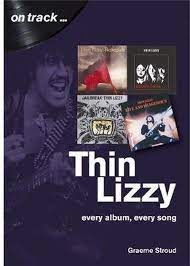 VARIOUS BOOKS 'DECADES… ON TRACK… BOOKS' (SONIC BOND PUBLISHING/UK IMPORT)
The past few months I received a lot more books in the categories Decades… and On Track…, and all of them are very interesting to read and explore, especially if you're a fan of classic rock and progrock. It's almost impossible to keep up with the reviews, so therefore I wrote a full length review that covers the 14 books I received for review. It concerns here 10 "On Track…" books and 4 "Decades…" books. The On Track books concentrate on reviewing in detail each and every song of a certain artist/band, while Decades is a biographic story of a band in a certain decade. Both features are a joy to work your way through. The Decades books are about URIAH HEEP in the 1970s, MARILLION in the 1980s, FOCUS in the 1970s and PINK FLOYD in the 1970s. Needless to say, but fans of the particular bands will probably enjoy these books a lot, because besides a full 'decade' story on the bands, there is also room for rare photos from the era, which can be find mostly somewhere halfway the book. All the books come in a basic, but handy pocket format, which makes it quite easy to read. The books were written by various music authors, who already achieved success in the music business, either as a writer or even musician (NATHANIEL WEBB for example, he wrote the MARILLION book, but also toured as a guitarist in the band of BETH HART!). Anyway, these are clearly books written by people who are enthusiastic and dedicated fans of the bands.
The On Track books I received concern detailed reviews of all of the albums and its songs by the artists/bands, and of course some of them have extensive back catalogues that are still growing, while others released less records, but nevertheless each act has a full dedicated book. I received such books on RENAISSANCE, KATE BUSH, MIKE OLDFIELD, VAN DER GRAAF GENERATOR, GENTLE GIANT, BARCLAY JAMES HARVEST, GONG, 10CC and 2 more, and those books I would like to further review, namely THIN LIZZY and KANSAS.
THIN LIZZY are of course one of the major bands in the classic rock/hardrock movement from especially the 1970s, because after their break-up in 1983 and the death of PHIL LYNOTT a few years later, this band's discography stopped 38 years ago. Of course the band reformed about 20 years ago and released a few live albums, but without Phil on board, it feels different and thankfully there will never be a new studio-album as such. Anyway, the book on THIN LIZZY is written by GRAEME STROUD, and handles like all the other On Track books, each song on every album THIN LIZZY released in their short nearly 15 years of activity. It all ended way too soon in 1983 with Thunder & Lightning, and who knows how much more recordings this legendary band could have done if Phil had not died in 1986. Anyway, their legacy is of course still amazing, because they influenced some countless major acts that paid tribute to Phil and THIN LIZZY through the years, such as METALLICA, IRON MAIDEN and even SADE! Although I already was a fan for over a number of years of the band, I became a bigger fan thanks to my girlfriend, who spend lots of time reading about Phil and of course listening to his music and it's lyrics. We even went to the recent documentary movie about him, and without a doubt it became clear that he was very special back, especially back in the day in Ireland. Also his position in a hardrockband back in the 1970s was quite unique and certainly also his voice and poetic lyrics of the THIN LIZZY songs. Besides, he gave THIN LIZZY an original sound, which was diverse and quite soulful somehow, clearly different compared to other classic hardrock bands back then, while the twin-guitarwork became of course their signature sound. This book needs to be read while playing all those timeless songs of a band that should earn much more respect!
The KANSAS book is not much different than the THIN LIZZY book, although of course KANSAS still exists, and it is therefore good to see their 2020 album The Absence Of Presence also being present here. The band's line up changed quite a few times through the years, with of course most important switch the change of lead singer in the past decade, RONNIE PLATT replacing STEVE WALSH. Also the departure of KERRY LIVGREN many decades ago had an impact, because when looking back it is clear that the band's finest albums were released during the 1970s. In the 1980s they did however also create beautiful work, while the recent 2 new studio-albums are growers as well. Lots to read and explore here with this wonderful book about one of America's greatest progbands of all times. All the books are available through: www.sonicbondpublishing.com
(Points: 8.5 out of 10)
ARDA & THE STOLEN MOON 'OUTSIDER IN PERPUTUAL MOTION' (INDEPENDENT/CYPRUS IMPORT)
In September I hope to come over to Cyprus for my delayed (due to corona) honeymoon trip, but until then we have to be glad that there is also other things to enjoy from Cyprus over here, such as singer/songwriter Arda's new album with THE STOLEN MOON band. It's quite an original sounding record that takes bits and pieces from different genres, such as quirky early 80s poprock, new wave, indiepop and alternative pop/rock. Arda is a talented Nicoasia, Cyprus based singer/songwriter and we reviewed some of her earlier work, so it's good to see her releasing this new CD, which consists of 9 songs. Opener Emotional Hacking is a pretty good catchy uptempo early 80s melodic poprocker with a soaring guitarsolo and sound that is not far removed from the early work of PAT BENATAR, yet crossed with a touch of 70s alternative rocking PATTI SMITH, especially due to the somewhat spoken way of singing of Arda. That sorta late 70s/early 80s alternative/new wave/poprock mixture continues on the rest of the album, with as other highlights the Duke Of Icicle (uptempo melodic piece a la THE PRETENDERS), Twenty 63, the symphonic Wishing and the uptempo poetic Indie rocking Upset The Apple Cart (PATTI SMITH meets DIRE STRAITS!). Interesting release to check out at: https://ardaandthestolenmoon.com/ and hopefully we will be able to go on holiday to the beautiful island of Cyprus later this year.
(Points: 8.2 out of 10)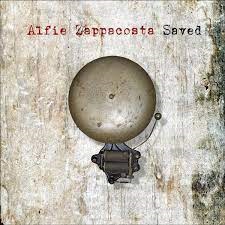 ALFIE ZAPPACOSTA 'SAVED' (ALMA RECORDS/UNIVERSAL MUSIC CANADA/CANADA IMPORT)
The man with the golden voice is back! ALFIE ZAPPACOSTA will forever be remembered by yours truly of the late 1980s when I bought a compilation vinyl record of Canadian hits, which was the foundation of my love for AOR/Poprock, because over here in Europe we hardly knew about bands such as HAYWIRE, LOVERBOY, COREY HART, GLASS TIGER and ZAPPACOSTA! The song Nothing Could Stand In Your Way was the particular song that gave me the AOR chills and after buying his albums in the early 1990s, I was discovering how much wonderful music this Canadian singer/songwriter created through the years, especially during the 1980s. he even fronted a band called SURRENDER back in the late 1970s/early 80s, and their album was reviewed by me when it was re-issued onto CD more than 20 years ago! Anyway, during the 2000s and 2010s I lost track a bit, because musically speaking Alfie was drifting away from his AOR roots, but I learned to appreciate his new solo material eventually as I grew older. Nowadays singer/songwriter jazzy pop is also present in my collection, especially when it's sung by ALFIE ZAPPACOSTA. His voice is still amazing and it really gives you deep chills when hearing him sing a song like Here In My Heart. The music on his new album Saved is a mixture of singer/songwriter, pop/rock and calm jazzy lounge music, so don't expect any AOR/Rock moves here, but on the other hand, with a voice like Alfie still has after all these years you will learn to love all of his music, and the melodies are simply stunning to listen to. Alfie sings, writes and produces all his songs by himself and plays guitar here and there, but is also assisted here by several guest musicians, such as guitarists/bassists LOUIS SEDMAK and GERRY MOSBY, drummer BLAKE MANNING, saxophonist DAVE BABCOCK, trumpetist BOB TILDESLEY, accordion player CLAUDIO VENA as well as several keyboardplayers and backing singers. Other highlights on the new album are the groovy soulful Saved, the beautiful Always Near, the bluesy groovy Had Enough and the catchy uptempo soulful modern poprocker This Place In Time. Soon an interview with this legendary musician, while for now check him out at: https://zappacosta.ca/
(Points: 8.5 out of 10)
DEVIL DOG ROAD 'KEEP ROCK'N'ROLL ALIVE' (NCB/FINLAND IMPORT)
Out of Finland comes the excellent true no-nonsense rock and roll band DEVIL DOG ROAD. They were formed back in 2009 and keep rock'n'roll alive is their 4th album so far. This new record was mixed and mastered by OLA ERSFJORD (GRANDE ROYALE, LUCIFER, NIGHT VIPER, HELLACOPTERS). DEVIL DOG ROAD is formed around Hynde Hynönen - vocals & guitar, Tapo Leppänen – drums and Arto "Tiny/Pieni" Iso-Antila – bass, and their sound might not be original or innovative, but for their kind of rock and roll this is no issue at all, because it's about how you do things as authentic as possible and that's definitely the case here! Opener Downtown Train is a lovely catchy uptempo melodic rocker with a fantastic chorus to sing-a-long to and a soaring guitarsolo like in the old days. The band continues this mostly catchy original uptempo rock and roll sound with a lot of melodies in both the chorus and guitarsolo department, kinda like a mixture between AC/DC, STATUS QUO, HANOI ROCKS and THIN LIZZY, with as other highlights the catchy KROKUS/AC/DCish Leave This Town, the 70s Glamrocking Nothing Left Today (T-REX meets HANOI ROCKS) and the anthemic rocker Dirty Work (ROSE TATTOO would be proud!). If you want to hear a good portion of true good old fashioned original hard rock and roll, then check out DEVIL DOG ROAD at: https://devildogroad1.bandcamp.com/album/keep-rocknroll-alive and http://devildogroad.fi/
(Points: 8.4 out of 10)
ARCHER / KEEFFE / PYNE 'HI RES HEART' (DISCUS/UK IMPORT)
The label DISCUS MUSIC was founded in 1994 by MARTIN ARCHER, who is a musician himself as well, which can be heard on this new album released under ARCHER / KEEFFE / PYNE. It was recorded during lockdown with each member recording his own part separately. It concerns here a trio consisting of Martin Archer - sopranino, soprano, alto, tenor, baritone saxophones, Bb and bass clarinets, flute, bass harmonica, electronics, Charlotte Keeffe - trumpet, flugelhorn, electronics and Martin Pyne - drums, percussion, vibraphone, toy piano. The included music is very experimental, avant-garde jazz orientated, not easy to listen to, but the complexity and improvisations are nevertheless quite interesting. Check it out for yourself at: https://discusmusic.bandcamp.com/album/hi-res-heart-108cd-2021
(Points: 7.5 out of 10)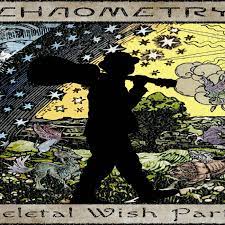 CHAOMETRY 'SKELETAL WISH PART 1' (INDEPENDENT/USA IMPORT)
Out of Chicago comes the progressive rockband CHAOMETRY, who were formed back in 2007 and despite they released an EP a few years ago, that concerned an instrumental album. Skeletal Wish Part 1 is their official first full-length album, which also features a vocalist, because since 2018 he joined the band. After a short intro titled The Fool, we get to hear a nice progrocker called The Magician. However, when The High Priestess is playing we are drifting into really sensational uptempo melodic Progressive Rock with a great AORish chorus, reminding me of FAITH NATION, if anyone remembers them! There is also some KANSAS and ENCHANT similarities going on here, thanks to the lovely crystal clear vocals of singer CRAIG J. MARTINEZ, while the soaring guitarsound of ERIC DRAZNER keeps things melodic all the time. The other members in the band are keyboardplayer SALLY FREELS, drummer JEFFREY WARZIN and bassist BILL DOCKREY. The Empress calms things down and shows what a fantastic singer Craig is, because this is a beautiful calmer, almost classic Christian AORish keyboard-led ballad, reminding me of ALLIES, FAITH NATION, JOHN ELEFANTE, HALO, WHITE HEART and such. The Emperor follows and is a superb midtempo Symphonic Melodic AOR/Rocker with an excellent chorus and a hard-hitting 80s guitarsolo, quite close to classic MASTEDON (the Elefante brothers band). The album continues with this interesting mixture of progrock, AOR, Classic Rock and Melodic Rock, with as further highlights the uptempo QUEEN/KAYAK/KANSAS ish The Chariot, the amazing The Strength (which combines bombastic AOR melodies with prog majestics) and closing track Wheel Of Fortune (progressive AOR/Pomprock not unlike 3/ROBERT BERRY). CHAOMETRY are a total surprise with an old-fashioned kinda sound, yet it doesn't sound dated at all, so everyone who knows the American melodic side of prog, borderline AOR/Pomprock, they will definitely enjoy this band! Check them out at: https://chaometry.bandcamp.com/album/skeletal-wish and http://www.chaometrymusic.com/
(Points: 8.5 out of 10)
JOHN KENNEDY'S LOVE GONE WRONG 'ALWAYS THE BRIDEGROOM' (METROPOLITAN GROOVE MERCHANTS/FOGHORN RECORDS/AUSTRALIA IMPORT)
The English born Australian musician/singer/songwriter/guitarist JON KENNEDY has been active in the music business since 1980 in various bands, projects and solo adventures. One of them was LOVE GONE WRONG, a short lived band around Michael Armiger (Bass Guitar, Harmony Vocals), Vincent Sheehan (Drums), Wayne Connolly (Lead Guitar, Harmony Vocals), Cory Messenger (Rhythm Guitar, Harmony Vocals) and John Kennedy on vocals. The band released 1 album in 1987, which has now been re-issued onto CD, including a bonus disc filled with a live recording from 1986. All together a nice package of this short lived forgotten band from the mid-1980s. The music of the band was melancholic typical 80s British influenced alternative folky pop/rock in the style of bands like THE STYLE COUNCIL, THE HOUSEMARTINS, BIG COUNTRY, THE SMITHS, RUNRIG, THE POGUES and such, with as best songs Hey Steven, When Evening Comes, You Will Find (lovely melodic piece), World Upside Down and The Singing City. On the extra live CD which was recorded a year before their official debut album, we can hear a lot of non-album tracks, with as best songs here the uptempo pieces Stay, To Forget and King Street. Nice band, but as mentioned before, they were active for only a number of years, but lead singer John continued to do many more recordings on his own or in other bands/projects.
More info can be found at: http://medianews.foghornrecords.net/ and http://foghornrecords.net/
(Points: 8.0 out of 10)
SETTLEMENT 'MIRAGE' (FOGHORN RECORDS/AUSTRALIA IMPORT)
SETTLEMENT was a very short lived band from the Syney, Australia area, with only a handful recorded songs and activity in 1992. The band had split up by the time it got serious, but fast forward to covid year 2020, original bassist JIM DICKSON (NEW CHRISTS) found and restored the original tapes of 5 recorded songs from back then, remastered them in the same studio they were recorded 28 years earlier and they have now been released onto CD by FOGHORN RECORDS. The band further consisted of drummer CHRIS WELSH (at the time ex-DIED PRETTY) and singer, guitarist and songwriter PAUL BERWICK. Opener What's Good For Me is a rather catchy Indie college jangle powerpop/poprocker in classic early 90s style. REM, THE PRETENDERS, THE JAYHAWKS, THE REMBRANDTS and such come to mind here. The vocals are very melodic and quite strong, while this song could have easily become a huge hit. Another highlight on this mini-CD is the strong powerful uptempo rocker Golden Handshake, which has a slight 80s touch, kinda like INXS and NOISEWORKS. Nice to see these old recordings being released finally, because there is so much great unreleased stuff out there and this SETTLEMENT could have easily become a major act. Check them out at:
http://soundslikecafe.com/settlement-mirage-ep-release/
(Points: 8.3 out of 10)
THE BLUES WRANGLERS 'THE BLUES WRANGLERS' (FOGHORN RECORDS/AUSTRALIA IMPORT)
Out of Australia comes THE BLUES WRANGLERS, a band formed in 2015 by Les (Birdman) Blundell (harmonica) and Trent Taylor (guitar & vox) as a duo, but during the following years they became a band when Dan Batton (guitar), Belinda Taylor (keys), Wayne Lawler (bass) and Al Smith (drums) joined them. Besides original songs, they also play covers of classic blues songs of MUDDY WATERS, ZZ TOP, etc. and now in 2021 a full CD is released. Their same titled debut album is a lovely piece of classic raw blues rock, with a stompin' dirty mean sound, especially thanks to the raw vocals, sounding close to the classic sound of MUDDY WATERS. Among the 8 songs we can hear originals and covers, and it all feels very natural. Without a doubt, this album is a must-have for any fan of classic 'slower' blues in its original approach. More info at: https://www.facebook.com/pg/theblueswranglers
(Points: 8.3 out of 10)
THE DK EFFECT 'MOVING TIME' (FOGHORN RECORDS/AUSTRALIA IMPORT)
Out of Tasmania, Australia comes THE DK EFFECT, an 8-piece band formed around Randal Muir (keyboards), Aleks Folvig (guitar and vocals), Al Toland (drums), David Johnstone (bass) and Jed Adams (saxophone) along with 'Gospel' singers Crystal Campbell, Ruby Austin-Lund, and Belle Richardson. Moving Time is their debut release despite they sound like they have been together for a very long time. THE DK EFFECT's music is actually close to the classic New Orleans sound, so a mixture of jazz, funk, soul and old school r&b. It's like we stepped in a time travel machine and are back in the 1970s with such swinging funky jazz-soul pieces like You And I, Pills And Wine (lovely melodies, somehow reminding me of LOIS LANE), Breathe and What's He Doing Here?. These songs are very radio-ready and could easily become huge hits, especially here in The Netherlands where a similar sounding act like TOTAL TOUCH scored massive hits way back in the 1990s. Check out this talented band at: https://thedkeffect.com/album
(Points: 8.1 out of 10)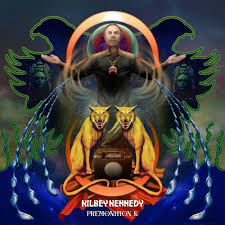 KILBEY KENNEDY 'JUPITER 13' (FOGHORN RECORDS/AUSTRALIA IMPORT)
Australian multi-instrumentalists/singer/songwriters STEVE KILBEY (from THE CHURCH) and MARTIN KENNEDY joined forces and recorded an interesting progrock related album titled Jupiter 13. It's actually not their first collaboration, because Jupiter 13 is already their 11th album together since they started back in the late 2000s. There are 13 songs on the album, which fits somewhere between likewise THE CHURCH, TAME IMPALE and 70s PINK FLOYD, with a dark melancholic but melodic sound on each and every song. Although most of the time it has this slow dark and calm approach, the progrock fans will absolutely love it, because during a lovely song such as Rendezvous, I can also hear a bit of PORCUPINE TREE for example. The titletrack Jupiter 13 is a haunting classic modern progrocksong with a clear PINK FLOYD meets PORCUPINE TREE approach, and I'll bet fans of for example AIRBAG will also love this album! When they go for a slightly more uptempo rockier touch, such as during the superb Circus, they bring us a sensational neo-progrock meets 80s alternative new wave kinda sound as if IT BITES and THE SMITHS/ECHO AND THE BUNNYMEN/THE CHURCH created a song together. Vocally speaking sometimes I have to think about DAVID BOWIE (like in the song We Are Missing or Liquorice Comfits) and also MORRISEY (No Attachment), so there's also some Indie influences and all together this is really a highly recommended album. THE CHURCH fans will like it as well of course, because Steve sings just like in the old days and here and there you really feel this is his finest effort since that magical 80s hit Under The Milky Way from a lifetime ago! These 2 musicians did a great job and especially open-minded progfans will absolutely love it! More info can be found at: http://kilbeykennedy.bandcamp.com
(Points: 8.6 out of 10)
STEVE KILBEY 'ELEVEN WOMEN' (FOGHORN RECORDS/AUSTRALIA IMPORT)
Already since 1971, THE CHURCH (Under The Milky Way)'s STEVE KILBEY is a busy man because this English-Australian singer-songwriter/bass guitarist is also a music producer, poet, and painter, and besides being part of his legendary band, he also does a lot of side projects and since 1986 he has an active solo career going on, of which Eleven Women is his 12th solo album so far. The included music is calmer folk influenced singer/songwriter pop/rock and fans of Steve will love his new effort for sure. 11 songs are included in total and what makes it so interesting is the fact that Steve's new solo album is released at the same as his records with MARTIN KENNEDY and GARETH KOCH, but none of them have something in common musically speaking! This new solo record is closer to LEONARD COHEN, NICK CAVE and such poetic dark sinister singer/songwriter kinda folky music. Job done well again! More info at: http://www.thetimebeing.com/
(Points: 8.0 out of 10)
GARETH KOCH 'THE GUITAR PLAYER' (FOGHORN RECORDS/AUSTRALIA IMPORT)
GARETH KOCH is a gifted ARIA Award winning recording Australian artist, guitar soloist, composer & songwriter, who recorded all kinds of albums since 1996. His latest album The Guitar Player was recorded in Vienna, and without a doubt, the 14 included instrumental songs are a joy to listen to. Backed here and there by cello player HERWIG TACHEZI, Gareth is a wonderful guitarplayer and on this CD he shows his diversity on the guitar. It fits musically speaking somewhere between flamenco Spanish guitar music and classical music, with the main focus around Gareth's virtuose guitarplaying. Check it out for yourself at: https://garethkoch.bandcamp.com/
(Points: 8.4 out of 10)
STEVE KILBEY & GARETH KOCH 'SONGS FROM ANOTHER LIFE: MUSIC OF ANTIQUITY' (FOGHORN RECORDS/AUSTRALIA IMPORT)
Besides the fact that both musicians released new solo albums recently, they are also known for doing side-projects and all kinds of collaborations, and now they joined forces, STEVE KILBEY (THE CHURCH, bass, keys, percussion) and GARETH KOCH (percussion, guitars, bass, keyboard, flamenco, etc) recorded the album Songs From Another Life: Music of Antiquity. Musically speaking it's diverse, melting the poetic singer/songwriter melodies of Steve with Gareth's virtuose (acoustic/flamenco) guitar playing. The result is very interesting actually, with a total of 11 songs included on the CD, it offers an own identity that is really beautiful and actually you should really have a listen for yourself and discover the magic between these 2 gifted musicians at: https://garethkoch.bandcamp.com/album/songs-from-another-life-music-of-antiquity
(Points: 8.1 out of 10)
THE 5 ROYALES 'ROCK' (BEAR FAMILY RECORDS/GERMAN IMPORT)
The foundations of Soul can be found during the 1950s when in the USA African American musicians began to combine Gospel vocals with rhythm & blues and a jazzy uptempo touch. One of the bands that helped to shape the well-known STAX sound that emerged in the late 1950s was the North Carolina based R & B band THE 5 ROYALES, which featured bass vocal/guitarist LOWMAN PAULING, who wrote most of the songs of his band. Now almost 70 years later a lovely CD with 31 songs of THE 5 ROYALES is released on BEAR FAMILY RECORDS. Without a doubt, people like SAM COOKE, RAY CHARLES, JACKIE WILSON and bands like THE DRIFTERS, THE PLATTERS are well-known to the big audience when it comes down to early 50s soul/rock'n'roll, but THE 5 ROYALES should also get a lot of attention due to the fact they were also part of that early movement in America that eventually led to 2 new music genres, namely both Soul and Rock and Roll. Along with an extensive booklet, this is a highly recommended document/CD packaging for any collector of classic early 50s pre-rock and roll/pre-soul. Its available through: www.bear-family.de
(Points: 8.3 out of 10)
VARIOUS ARTISTS 'THAT'LL FLAT GIT IT, VOLUME 36' (BEAR FAMILY RECORDS/GERMAN IMPORT)
BEAR FAMILY RECORDS is already reaching volume 36 in their That'll flat git it series, and once more we get to hear 34 classic unknown and rare 1950s US rock and roll. This time the focus is the Texas based label TNT RECORDS and producer ROBERT TANNER, who gave birth to a lot of great acts in the 1950s that sadly never reached the European mainland, so they can be classified as rare underground classic 1950s rock and roll, which is very collectable these days. This collection on CD, along with extensive liner notes, it gives you a great look at the Texan rock and roll scene from the 1950s with many great tunes by acts like the fantastic BILL MORRISON, THE TRAITS, JIMMY DEE, THE DELATONES, RAY STONE (very close sounding to JOHNNY CASH) and many more. If you want to hear similar rock and roll to the well-known ELVIS, BUDDY HOLLY and even ROY ORBISON from the same era, but by acts that sadly never had the same kinda success, then you can discover here a collection of lovely classic 50s Texan Rock and Roll. The CD is available through: www.bear-family.de
(Points: 8.6 out of 10)
VARIOUS ARTISTS 'DESTINATION FORBIDDEN PLANET 37 OUTER SPACE SHOCK TREATMENTS' (BEAR FAMILY RECORDS/GERMAN IMPORT)
During the 1950s and 1960s the moon landing and its additional space adventures and sci-fi movies became the new 'fantasy' and 'dream' for many people, so quite rapidly this found its way through the music scene when musicians started to write about it. We are now over 50 years later and BEAR FAMILY RECORDS released an interesting CD that holds together 37 songs from the 1951-1965 period by acts all over the world, including even Belgium (FREDDY SUNDER). Some of these recordings are impossible to get in its original vinyl format, while they also have not been available on CD either before. A few you might know, such as JUDY GARLAND and the Out Of This World theme, but a lot are also quite rare actually. The music is also very diverse, because it's not only 50s/60s rock and roll, but also instrumental surf/space rock and sci-fi movie theme sounds can be heard. Highlights on the CD are LOUIS PRIMA, DAVE & THE DETONICS, FREDDIE MONTELL, THE GAMBLERS, JACKIE FAUTHEREE and DAVID ROSE & HIS ORCHESTRA. The CD has extensive liner notes about each act, and you can get yourself a copy through: www.bear-family.de
(Points: 8.3 out of 10)
GIANMARIA TESTA 'DA QUESTA PARTE DEL MARE' (INCIPIT RECORDS/EGEA MUSIC/XANGO MUSIC)
GIANMARIA TESTA was an Italian singer-songwriter and guitarist with an interesting history, because he began his musical journey after being a station manager for over 25 years! While he was in his 40s he released his first album and from then he became more and more popular in the music world. Eventually he released 7 albums, did several tours, but sadly died of cancer in 2016. His legacy continues with the re-release of Da Questa Parte Del mare, a beautiful album he released in 2006, which is filled with incredible sing-songwriter music that is clearly based around stories Gianmaria experienced, but as it is in the Italian language it's hard to follow the actual story, however in this case it is no problem, because you can feel the emotion and passion of Gianmaria's voice in each and every of the 11 included songs. Sometimes it reminds me a bit of ROBBIE ROBERTSON, PAOLO CONTE, TOM WAITS and such. It is a blessing to hear him sing, but sadly live on stage it will not be possible anymore to see him perform. Nevertheless, this re-released CD from him is another reminder of a wonderful musician from the past. More info at: http://www.gianmariatesta.com/da-questa-parte-del-mare
(Points: 8.4 out of 10)
CGS 'MERIDIANA' (PONDEROSA MUSIC RECORDS/XANGO MUSIC)
CGS stands for CANZONIERE GRECANICO SALENTINO, an Italian band/project/institute that has been active since the 1970s. They have released a lot of albums and I believe Meridiana is their 12th album so far. Anyway, musically speaking they go a step further than the regular Italian act/band, because there are all kinds of influences to be heard in their World Music sound. It's absolutely wonderful to hear the Arabic influences in Orfeo, the African influences in Pizzica Bhangra and the Spanish influences in Stormello alla memoria. One of the better and most diverse World Music releases of the past few months. More info at:
http://www.canzonieregrecanicosalentino.net/
(Points: 8.3 out of 10)

DIFFERENT STRINGS 'THE SANDS OF TIME' (PROG DOME RECORDS/MALTA IMPORT)
CHRIS MALLIA is a Maltese multi-instrumentalist/composer who started writing the material on The Sands Of Time almost 20 years ago, but somehow he was never able to find a decent vocalist to sing the songs. Thankfully he came across ICEFISH vocalist ANDREA CASALI in 2019 and just before the corona lockdown in Europe all the material was recorded in late 2019 with several other guests, although Chris himself played almost all the instruments. The result is a lovely epic melodic progressive rockalbum with a focus on beautiful melodies sung by the excellent sounding Andrea. He truly lifts the material to higher places, because he sounds a bit like the classic 70s singers (DENNIS DEYOUNG for example and even RUFUS WAINWRIGHT comes to mind sometimes) and the music is likewise also pure classic (American orientated) progrock, yet with a touch of Neo-Prog a la CAIRO and ENCHANT. It's released under the bandname DIFFERENT STRINGS, which is the band Chris started in the 2000s and The Sands Of Time is the 4th album so far, yet as explained before with a different line up around Chris on this new record. It's a concept album split over 2 acts that is further spread over 13 songs in total, with as finest parts The Hourglass Overture, the superb titletrack The Sands Of Time (reminding me a lot of MYSTERY from Canada, with lovely keyboardwork this epic tune is sounding like a future classic!), The Plan (nice diverse song with influences from World Music as well as big massive guitar riffs akin to Progmetal) and the excellent AORish ballad Castles In The Sand. Progfans will definitely love this beautiful album! Check it out at: http://www.differentstringsmalta.com/
(Points: 8.5 out of 10)
THE QUESTIONNAIRES 'ATLANTIC RIDGE' (BOOM CHANG RECORDS/UK IMPORT)
THE QUESTIONNAIRES is a band from Newcastle upon Tyne, UK and their latest album is titled Atlantic Ridge. The band is formed around the duo JANE WADE (vocals) and STEVE HALL (vocals, guitar) who wrote all the material together. Other members joining them are bassist Steve Cunningham (LINDISFARNE), Jim Hornsby (PRELUDE, MARTIN STEPHENSON), Steve Dolder (GLENN TILBROOK), Niles Krieger (ASSEMBLY LANE) and special guests Liam Fender, Les Watts, Roy Pearson and Bevan Morris. All these talented musicians recorded a lovely classic melodic pop/rock album in a clear 70s style, sorta like STEELY DAN meets BILLY JOEL, yet with still an own identity. The material is of a very high level and I can imagine that back in the 1970s THE QUESTIONNAIRES would have been signed to a major label! Songs like Heavy Heart, The Illustrated Woman, Anna Blue (even a bit like RUFUS WAINWRIGHT) and Only Then are a joy to listen to. People who long back to the days when popmusic was all about real melodies played by real musicians should definitely check out this interesting band at: https://www.facebook.com/groups/492878114818659
(Points: 8.2 out of 10)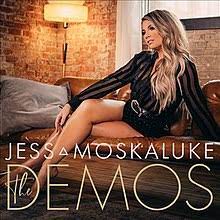 JESS MOSKALUKE 'DEMOS' (MDM RECORDINGS/UNIVERSAL MUSIC CANADA/CANADA IMPORT)
Out of Canada comes singer/songwriter JESS MOSKALUKE, a country artist who made a smashing debut in 2014 with her album Light Up the Night, which charted very well in her home country of Canada. After releasing several EP's and singles, the intention was to continue that in the future, but corona decided something else. The result is that Jess now releases her 2nd album, which is titled Demos, a collection of songs that were recorded over the years. Included is music that could best be labeled as picture perfect North American crossover country-poprock like we have heard it by many others in the past 30+ years. If you're familiar (who isn't?) with the classic early 90s SHANIA TWAIN hits and also for example FAITH HILL or any of the American female country superstars of the past 20 years, then you will absolutely understand what this is all about. Sometimes close to pure poprock balladry (Mapdot) and at other times akin to classic Country (Too Much Too Soon), while she can also rock a little here and there, such as during the catchy uptempo BRYAN ADAMSish Leave Each Other Alone (featuring TRAVIS COLLINS). Flirting with today's modern pop in a song like Halfway Home in the beginning, this song has a rocking chorus that makes you think of the 80s catchy choruses driven AOR/poprock CHER and ROBIN BECK made 35 years ago! The focus is on modern sounding country crossover pop/rock songs with catchy choruses and strong vocalwork by Jess. She's got the looks, she's got the voice and also the perfect sound and songs to score a massive hit in especially North America. Put in a rock-ish ballad like Drive His Truck onto the American radio market and you have a hit guarantee! Despite these are demos, this can be seen as a full-length official studio album of Jess and I'll bet she will gain a lot of attention with her looks and sound. Job well done and check her out at: https://www.jessmoskaluke.com
(Points: 8.3 out of 10)
VARIOUS ARTISTS 'SEASON'S GREETINGS SUMMER DAYS AND SUMMER NIGHTS - 31 BEACH PEARLS FOR THE SUMMERTIME' (BEAR FAMILY RECORDS/GERMAN IMPORT)
It's summer time and then we want to hear summer songs! BEAR FAMILY RECORDS takes us back to the 1950s and early 1960s when summer songs were sweet and short. Included on this new compilation CD are songs dating back to 1952-1963, recorded by acts like THE FLEETWOODS, THE BEACHCOMBERS, THE VISCOUNT, RICKY DEAN, SAMMY SALVO and many more (including also well-known names, such as TONY BENNETT and CROLE KING). Accompanied by a massive booklet, this is one of those great rare compilation CDs that gives you a real summer feeling when the music was a mixture of jazz, R&B, Surf, Doo-wop and early rock and roll, basically typical 50s music with lyrics about the sunshine and summer. Its available through: www.bear-family.de
(Points: 8.0 out of 10)
VARIOUS ARTISTS 'ROCKIN' WITH THE KRAUTS - REAL ROCK'N'ROLL MADE IN GERMANY VOLUME 2' (BEAR FAMILY RECORDS/GERMAN IMPORT)
In the endless search for rare recordings from the past, BEAR FAMILY RECORDS is the absolute king of the 1950s/1960 era, because this here concerns volume 2 of their Real Rock'n'Roll Made In Germany Series, which takes us back the period 1956-1967. In Germany back in the 1950s and 1960s there were countless acts active, and a lot of them sang classic English/American songs (such as Whole Lotta Shakin'Goin'On, Devil In Disguise and Runaway) in the German language and paved the way for the future to come, because the generation after this period really gave us important German rockacts (SCORPIONS, JANE, KRAAN, etc), but it all started before that with rather unknown 60s rockacts like THE STARFIGHTERS, THE ROCKING STARS, THE RATTLES, THE RACKETS and many more that all can be found on this interesting compilation CD. Its available through: www.bear-family.de
(Points: 8.0 out of 10)
VARIOUS ARTISTS 'COLD WAR MEMORIES - 60TH ANNIVERSARY OF THE BERLIN WALL' (INDEPENDENT/UK IMPORT)
Cold War Memories is a compilation CD released by BEAR FAMILY RECORDS and this one focuses on music from the period 1949-1962 and is a well-documented combination of well-known song and performers and true rarities and German-language recordings, telling us the importance of the function of the US Military station in Germany during the Cold War. This CD is a mix of music (mainly jazz/pop/classical music) and spoken word parts as broadcasted on the radio back then and it really gives you a perfect historical view of the Berlin Wall and its influence on the people who lived there. It's something else for sure and interesting to check for sure, as not many people will be familiar with the sounds and things that were happening during the Cold War. Eventually it would take until 1989 before the Cold War was over, but especially the early days are for most outsiders unknown, so for those who are interested, please check out this CD, which is available through: www.bear-family.de
(Points: 8.0 out of 10)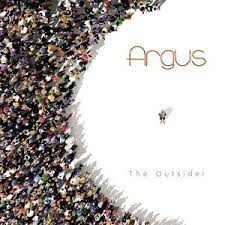 ARGUS 'THE OUTSIDER' (INDEPENDENT)
In the past there have been numerous bands called ARGUS, but this Dutch band ARGUS was formed in 2008. Named after the legendary WISHBONE ASH album, they also started as a coverband by playing songs of that band. Eventually they started doing their own material and developed through the years their music style further, with as result a debut album (Tell Me!) back in 2016. 5 years later a new album is released in the shape of The Outsider. The band consists of Wim Wassenberg (guitar, keys, backing vocals), Ton v Extel (guitar), Ed de Groot (bass), Martijn Schellekens (drums and backing vocals) and Frans Nooijen (vocals, keys, Theremin). Although only 6 songs are included on the 2nd ARGUS CD, they are all quite lengthy, with the average playing time around 10 minutes, so enough to enjoy here for especially the progfans among us. Opener Depressed is the longest song on offer and right from the start it is clear that this is a pure progrock orientated band, reminding especially instrumentally of the classic PINK FLOYD style, yet with an own identity as the song develops. The guitarwork of Wim is amazing, throwing out very easily all these wonderful soaring guitar solos. Following Some Time has a sorta 1980s Neo-Prog touch which is very close to the British bands in that field (PENDRAGON/IQ/PALLAS). The titletrack The Outsider is a superb piece of music, because this calmer progressive rocksong contains everything we love so much about this musicstyle, with the beautiful guitar solos as absolute highlight. Visions has fantastic twin-guitarwork (WISHBONE ASH/THIN LIZZYish) and here vocalist Frans sounds a bit like DAVID BOWIE somehow, singing in a low register, while halfway the song the tempo and vocalstyle changes to an uptempo classic 70s hard rock direction like URIAH HEEP. Lost Girl is another lovely piece of slightly calmer melodic progrock, with also once again a few beautiful guitar solos, while the song itself has really great vocal melodies and just like on some of the other songs it vocally reminds me somehow of ROBBIE WILLIAMS here and there (and this is not a negative thing at all!), so it does have a pop touch as well. Closing track Breaking Chains is an instrumental 70s inspired progrock piece with a nice Hammond Organ solo and a lot of interesting tempo changes. Altogether, ARGUS has released a wonderful new album that should easily find its way to the fans of pure traditional melodic progressive rock! More info at: www.argus-rock.nl
(Points: 8.5 out of 10)
AMPARANOIA 'HIMNOPSIS COLECTIVA' (MAMITA RECORDS/XANGO MUSIC DISTRIBUTION)
The Spanish Latin band AMPARANOIA has been in the scene for over 25 years now, with a lot of releases so far. They make Pachanga music, which is a very cheerful musicstyle originated in Cuba. The songs have a typical Latin/Caribbean rhythm, with also influences from other musicstyles, but the main focus is cheerful songs to sing-a-long to. Their latest album Himnopsis Colectiva is going quite easily in this direction and AMPARAMOIA are doing it at a very high level. The band is actually formed around Spanish singer/guitarist Amparo Sánchez, who gave birth to the bandname combining her first name with the word 'paranoia'. However, she left the band for a while between 2006 and 2017, but when she returned it felt like she had never left, and meanwhile we are now 4 years later and this new album is the first real new studio album she recorded since the reunion. Included is lovely typical Spanish Latin style music with a lot of great cheerful songs, with here and there also a touch of psychedelic/prog rock of the 70s (such as during the lovely la Despedida), while they also remind me sometimes slightly of ALTIN GUN, yet with a Mexican/Latin touch (Centimetros). Concluded, a great album to play when want to escape everyday life and when times are hard and the weather is depressing like in some Dutch summers (lol). More info at: http://www.amparanoia.com/
(Points: 8.2 out of 10)
DAL: UM 'SIMILAR & DIFFERENT' (TAK:TIL/GLITTERBEAT/XANGO MUSIC DISTRIBUTION)
Out of Seoul, Korea comes DAL: UM, a duo consisting of Ha Suyean (gayageum) and Hwang Hyeyoung (geomungo) who have been making music together since 2018 by using the aforementioned instruments. Similar & Different is the resulting album and what we get to hear is instrumental music that is both traditional and modern sounding. The balance between traditional and modern experimental musis can be heard in each and every song. Classical Music and Korean traditional music are melted with dark sounding modern electronical influences and the world they created here with their 2 instruments is interesting and definitely different than the usual instrumental releases, so reason enough to check them out at: https://glitterbeat.com/product/similar-different-by-dalum
(Points: 8.0 out of 10)
JOHNNY ALTMAN 'NEVER TOO LATE TO ROCK & ROLL' (NUB MUSIC/UK IMPORT)
Now this is quite interesting to hear and review, because JOHNNY ALTMAN is an English actor who is best known for his character in the BBC soap opera Eastenders. However, he is also a singer in his spare time and became the frontman of the legendary band HEAVY METAL KIDS back in 2010. Now he also released a solo album titled Never Too Late To Rock & Roll, which is actually quite a strong rocking album that's a mixture between late 70s punk and early 70s classic rock, with here and there the occasional more melodic pop/rock orientated piece (Scandal and the catchy Tightrope). 12 songs are included and Johnny has a nice rock/punk-ish voice to sing these mostly uptempo rocking tunes, with as highlights Looking For The Love Of My Life, Directing Films, Twisted Mind and the classic late 70s punkrocker Outrageous. Johnny's helped by a list of musicians, which includes MARK CHRISTOPHER LEE (guitar, bass, drums, piano, keys), SHELLEY WALKER (guitar), SCOTT OTTAWAY (drums), GRAE J WALL (harmonica) and backing singers SAMANTHA WALKER & LAURA OZHOLL. Quite a diverse and surprising solo debut album from this actor, with also great guitarwork of the aforementioned guitarists by the way and a sound that is not far removed from HERMAN BROOD & HIS WILD ROMANCE! The album shows that you're indeed never too late to rock & roll! More info at: http://nubmusic.co.uk/
(Points: 7.9 out of 10)
J.R. HARBIDGE 'LONG BLACK RIVER' (MOB ACOUSTIC RECORDINGS/UK IMPORT)
The British singer/songwriter J.R. HARBIDGE releases a great new solo album titled Long Black River, which musically is a mix of country, southern rock, blues, westcoast and Americana singer/songwriter music. He plays guitar and sings on the 10 included songs, while other musicians include PETE LARKIN (organ, piano), MARK BATES (drums), THOMAS MAPES (bass), LUKE MOLLER (strings), NICK CLARK (guitars) and PAUL SCOTT CONNOP (guitar). It all starts with a couple of lovely smooth uptempo sunshine westcoast/Californian melodic pop/rock pieces (Wrong Side Of The Fight and Break The Spell), which is followed by a very strong AORish ballad We Don't Talk About It. Sunshine Not Rain is a bit more going into a midtempo southern rock ish style, while Side By Side is a nice calmer acoustic driven Americana singer/songwriter piece BOB DYLANesque, with as backup singers facebook/Instagram account friends (!). The album then changes into a slightly more country orientated directions during the ballads You Saved Me Twice and Open The Door (THE EAGLES similarities). THE EAGLES influences continue during the uptempo country poprock crossover When the Sun Doesn't Shine, while We Don't Like It has a bluesy retro rock touch a la THE BLACK KEYS, with a tiny bit of BLUE OYSTER CULTish classic rock similarities, making it the best and most rocking song on the album. Closing song is the titletrack Long Black River, a lovely southern rock/blues ballad (a la LYNYRD SKYNYRD/RIVAL SONS) that finishes this great album very nicely. Interesting musician to check out at: https://jrharbidge.com/long-black-river
(Points: 8.3 out of 10)
AUTHORITY ZERO 'OLLIE OLLIE OXEN FREE' (CONCRETE JUNGLE RECORDS/F&M FERAL MEDIA/OUT OF VOGUE/GERMAN IMPORT)
Formed about 20 years ago, the Arizona, USA based band AUTHORITY ZERO has released quite a lot of albums so far, of which Ollie Ollie Oxen Free is their latest one. The band around Jason Devore (vocals), Bill Marcks (guitar), Jeremy Wood (bass) and Jim Wilcox (drums) is making classic 90s ultra-melodic fast uptempo melodic punkrock/Hardcore in the style of IGNITE, PENNYWISE, and such legendary bands. They have however a sorta own identity, which is due to the fact they also throw in other music styles into the punk/hardcore sound, such as Reggae and Ska. However, when they are at full speed it's classic melodic punk/hardcore rock all the way, in a classic American style of aforementioned bands they blast out great songs like Ollie Ollie Oxen Free, Nowheres Land, The Back Nine, Seas and Serpents and Don't Tear Me Down (feat. JIM LINDBERG of PENNYWISE). It all sounds very strong and quite sensational, including really great clean vocalwork and a tight sound from start to finish. As mentioned, the band also takes a few steps back on the tempo, such as during the very melodic radio ready Fire Off Another (which also has a cool short reggae ish part!), there's pure Ska to be heard during Fully Operational and A New Day and once more pure Reggae in A New Day, so it is quite diverse after all. Job done well! Recommended to the fans of catchy melodic fast uptempo punk/hardcore like IGNITE, PENNYWISE and such, yet with a touch of Reggae and Ska as well! More info at http://www.authorityzero.com
(Points: 8.5 out of 10)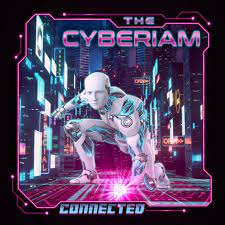 THE CYBERIAM 'CONNECTED' (SEMPLETON PRODUCTIONS/USA IMPORT)
When I received the package from THE CYBERIAM, an American progrockband, it looked like a vinyl record, but this was a promotional package, so it concerned a CD version of their new album Connected with the promo sheet/inner sleeve notes in the lay-out/format of a vinyl record. I truly hope they will release this album officially as a vinyl record, because from start to finish THE CYBERIAM's new album Connected is filled with sensational melodic progressive rock in a way it reminds me of ENCHANT, which is also thanks to the fantastic vocalwork of guitarist/singer Keith SAMPLE. The rest of the line-up consists of Brian KOVACS on Bass Guitar and vocals, Tommy MURRAY on drums and percussion and Frank LUCAS on keyboards, and their new album contains 9 fantastic tracks that are all a dream for the fans of melodic progrock! Must-have release if you're a fan of ENCHANT, CAIRO, SHADOW GALLERY, SPOCK'S BEARD and such. Not a single weak moment to be found, with as absolute highlights Interrogation, Room B, Sunset On Mars (SENSATIONAL, crystal clear vocalwork!), the ballad-ish Be Connected (even STYX/KANSAS ish) and the amazing closing track Bigger Questions. Highly recommended superb high quality picture perfect American melodic progrockalbum! More info at: the www.cyberian.com
(Points: 8.9 out of 10)
IYATRA QUARTET 'BREAK THE DAWN VINYL RECORD' (PRS FOUNDATION/UK IMPORT)
I received an interesting instrumental record from the London, UK based act IYATRA QUARTET. This quartet is formed around Alice Barron – Violin, George Sleightholme – Clarinets, Richard Phillips – Cello and Will Roberts – Percussion, and Break The Dawn is their 2nd album so far. The vinyl record edition was sent to me and I have to admit, this always impresses a lot more than a digital file, because this way you really get into detail when reviewing the particular album. In this case the included music is very original and far removed from standard music. It was recorded at Union Chapel, London and musically speaking it is a very diverse and innovative release that is clearly focused around improvisations and it reveals all kinds of music influences. Sometimes it sounds minimalistic, then again dark and melancholic, yet also experimental at times, but also very melodic most of the time, while during the album's finest song Chandra, the quartet throws in Middle Eastern influences, giving this song a real cheerful identity. I personally really enjoyed the adventures of this quartet, which should not just apply to fans of minimalistic instrumental music, but also fans of jazz, prog, world music and classical music will find something of interest here. When it is allowed again, this is one of those acts that should play at the North Sea Jazz festival, so who knows what the future will bring, but meanwhile check it out for yourself at: https://iyatraquartet.bandcamp.com/album/break-the-dawn
(Points: 8.3 out of 10)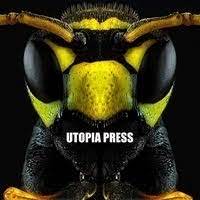 UTOPIA PRESS 'UTOPIA PRESS VINYL RECORD' (BIG RAY RECORDS/CANADA IMPORT)
Out of Montreal, Canada comes UTOPIA PRESS, a band formed around TOM MACDONALD (Guitar and vocals), who is assisted by local musicians to complete his band/project, such as Paul Doonan (drums), Mario Calcagni (piano and B3 & Vocals), Hugo Berthiaume (bass) and guitarists Lawrence Connolly, Darryl Stevens, Michael Greenfield, Lyle Robinson and Bryan Martin. Tom was kind enough to send me the vinyl edition of the first UTOPIA PRESS album. I have to say that this album is clearly different than the standard releases and therefore very interesting to check out and explore in full detail. There's so much going on here, because a lot of different music styles are thrown in the melting pot and somehow as an album it all fits together perfectly. 10 songs are on the vinyl record edition, starting with 10,000 Worries, which is a relaxing slow tempo semi-ballad with 70s classic rock/song orientated prog influences, not unlike PINK FLOYD with a melodic rock ish chorus, done in singer songwriter kinda setting. It's hard to actually describe the sound of the band, because especially Tom's raspy/raw somewhat BRUCE SPRINGSTEENish vocals gives the music a different twist, such as can be heard during the excellent Took The Wrong Way. This midtempo rocker has an old-school late 70s American AORish chorus and comes across like SPRINGSTEEN meets BENNY MARDONES meets MICHAEL STANLEY meets TOM COCHRANE, so this is mature and well-thought late 70s Heartland AOR/Rock that is quite different than the previous song. Yesterday's News follows in a slow somewhat bluesy classic semi rockballad style that does feel like a cross between AEROSMITH, GUNS'N'ROSES (Knocking On Heaven's Door) and THE BEATLES, while Just Another Day is a laid-back calmer light country ish singer/songwriter piece a la NEIL YOUNG. Side-A closes with the rockiest song, which is the dirty mean midtempo bluesy classic rocker Devils' Got My Number, a song that sounds like a mix between THE BLACK KEYS, late 70s WHITESNAKE, BAD COMPANY and JOE BONAMASSA.
Side-B opens with Truly, which is another change in style, because here Tom sounds like DAVID BOWIE, while the song itself is early 70s ballad ish (with also BONOish vocalwork somehow) like NAZARETH meets early 70s DAVID BOWIE. Next track Everything Is A Lie is midtempo pop/rock, sounding like 90s Britpop (!), while Lonely World I another change in direction, because here the synths are upfront and this slowtempo 70s prog/pomp piece does even remind me a little bit of STYX and ROADMASTER! I Like The Way You is a great midtempo bluesy classic rock tune like BLACK CROWES, QUIREBOYS, THUNDER, AEROSMITH and such, making this the most rocking song on the whole album! Still Alive closes the album, and is another great retro bluesy rocktune a la THE BLACK KEYS. Concluded, this is highly recommended diverse album that does mostly feel like the 1970s, but besides the aforementioned influences/comparisons, UTOPIA PRESS will also appeal to fans of the somewhat 90s alternative melodic rocksound of bands like THE JAYHAWKS, WILCO, RYAN ADAMS, SON VOLT, DRIVE BY TRUCKERS, etc. etc., although when going into detail you will discover a lot more actually! More info on this Canadian band at: https://utopiapress.ca/
(Points: 8.5 out of 10)