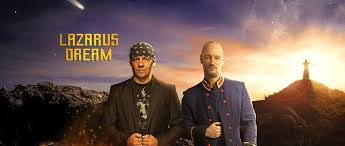 MARKUS PFEFFER and Strutter'zine have a past, but during the 1990s we reviewed his recordings with SCARLETT and WINTERLAND, but during the 2000s/2010s we lost touch, but now he is back with a strong Melodic Hardrockalbum under the bandname LAZARUS DREAM, along with the legendary singer CARSTEN LIZARD-SCHULZ (EVIDENCE ONE). Time to catch up with Markus...

Great to be in touch again with you, for the readers can you tell us please more about your music past, such as WINTERLAND and SCARLETT?



From 1992-1995, was a member of SCARLETT (female-fronted AOR) and in 1996, I founded WINTERLAND. We released several albums in English language and switched over to German songs in 2010.



Any chance the old SCARLETT recordings will ever be officially released on CD or LP, because they were awesome female fronted AOR/Melodic Rock?





No chance unfortunately. Not since streaming destroyed any chance of income from digital music services for small bands.



What happened and did you do during the 2000s/2010s?



I played with WINTERLAND (https://www.amazon.de/Winterland/e/B0074LYYBY?ref=sr_ntt_srch_lnk_1&qid=1604508409&sr=8-1).



For your new band/project LAZARUS DREAM, how did you get in touch with singer Carsten and when did you decide to go ahead with LAZARUS DREAM and release an album?



Carsten and me already wrote some songs together way back in 1999, while WINTERLAND took a short break. With the Corona lockdown earlier this year, we got in touch again and the album just evolved.



How do you describe the music style yourself?



Melodic Metal/Hardrock



Touring is at the moment not possible, but are there plans to do so in the future?



If you find a billionnaire who is financing a tour, maybe ;-) ...seriously, not affordable.



What do your covid days look like since we are all going into a lockdown here in Europe?



I am working a lot in my home office, but since I am head of the administrative department within a research institute, I am at the office 3 times a week, too.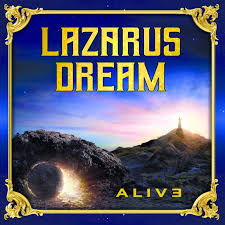 Back to the album, what do you consider the strongest songs?

"Dawn Of Time" and "Fleshburn" for the songwriting, "Wings Of an Eagle" and "House of Cards" for the hooks.



Will it depend on the success if this will be a one-off record or do you want to continue LAZARUS DREAM for over a longer period?



No. It only depends on wether we feel like doing so and I am pretty sure we will :-)



Finally, a few short questions:


- Favorite band of all times: King's X
- Favorite album of all times: Van Halen / 0U812
- Favorite music genre besides Melodic Hardrock/AOR: Metal
- Best concert ever: Super Rock 1990, Mannheim (Whitesnake, Dio, Poisonl, Vixen, ...)
- First bought record (or CD): Kim Wile / Kids in America
- Last bought record (or CD): Whitesnake / Slip of the tongue /30th anniversary edition)
- Most precious moment in your life (could be non-music related): Being adopted by my parents, until then I was living at an orphanage (1,5 years)
- 2020 is... different and very challenging.



Good luck with LAZARUS DREAM, I am sure it will find its way to the fans of the Melodic Hardrock genre.



Thanks Gabor! Best regards Markus
...
Lazarus Dream / "Wings Of An Eagle": https://youtu.be/FMRCuhnNYc8
Lazarus Dream / "House Of Cards": https://youtu.be/LLaqZLEUouw