HOT NEW REVIEWS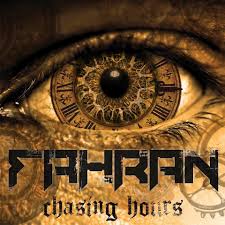 Fahran 'Chasing hours' (Independent/UK Import)
As soon as the opening song Long gone blasts out my speakers I am impressed by the immense high quality of this sensational British Melodic Hardrockband Fahran. The fact that the record dates back to 2014 makes me even more surprised why this hasn't been picked up yet by the media. These guys rock big time and basically everything sounds perfect here, the way melodic hardrock should sound like, somewhere between Firehouse, Gotthard and Jaded Heart, so with a sorta early 90s vibe, yet still sounding fresh. The music and production is superb, the vocals by singer Matt Black (ex-Serpentine) are terrific and the guitarwork of Jake Graham really amazing, while almost every song is a winner here. Absolute highlights besides the already mentioned opening track are A thousand nights, Cased in steel, Back to me and Are we free. Must-have for fans of high quality melodic hardrock! More info at: https://www.fahran.com/
(Points: 8.6 out of 10)
Circus Of Mirth 'Heirs of fortune' (Counterfeit Records/USA Import)
Back to the 70s/early 80s powerpop is the clear answer given by Circus Of Mirth, a Florida based band formed around Terry Carolan (vocals, guitar, bass, keyboards, drums), Robert Woodrich (vocals, bass) played, Ralph Smith (vocals, guitar, keyboards) and Robert Watkins (bass). Terry's music was reviewed before, as he has a long history as a solo musician and he played in several bands as well. The latest release is Heir of fortune, as part of the band Circus Of Mirth, whom musically speaking grab back late 70s/early 80s Powerpop reminding of The Knack, The Romantics, Trickster, Badfinger, The Kings, The Rembrandts, Big Star, The Raspberries, Pilot, etc. etc. They are doing a very good job in creating that classic vibe of mentioned bands. The music has a slight psychedelic touch to it and really sounds like it was recorded somewhere in 1979. Vocally, Terry has a sorta David Bowie kinda tone in his voice, just listen to the uptempo Shine, where you can hear a clearl resemblance. Anyway, I can definitely highly recommend this record to fans of mentioned bands. Go check out more at: https://www.terrycarolan.com/
(Points: 8.1 out of 10)
Syteria 'Rant-o-bot' (Independent/Big Dutch Productions/UK Import)
The Leeds, UK based band Syteria is formed around Girlschool guitarist Jackie Chambers and musically their debut album Rant-o-bot is not far removed from the classic Girlschool sound. This is female fronted melodic hardrock/rock'n'roll with a dirty sleazy punky touch at it's best. Perhaps not the most original sound, but done very well and a must-have for Girlschool fans. 12 songs are included and most of them are uptempo and straight in your face with a no-nonsense rock and roll approach. The more melodic rock based Complication and Loner are the absolute highlights, but actually there's not a single weak tune to be found here. The band's singer Julia Calvo has a great strong voice that perfectly suits the music and instrumental it all sounds very much in the classic rock tradition. The production is very professional and last but not least, there's a vinyl edition release of this record! More info at: http://www.syteria.co.uk
(Points: 8.2 out of 10)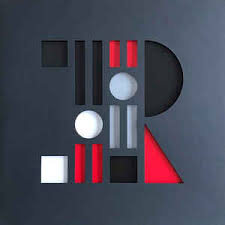 Rocha 'Unum' (Raging Planet/Portugal Import)
The Wow factor for sure! What a surprise we have here! Rocha stands for a project formed around Rui Rocha, a Portuguese keyboardist and songwriter,who is helped by Jeff Paris, Michael Landau (Steve Perry, Chicago, Kenny Loggins), Michael Thompson (Richard Marx, Robin Beck), Paul Pesco (Michael Bolton), Tim Pierce (Stan Bush, Fiona), Matt Bissonette (David Lee Roth, Lita Ford), Jimmy Haslip (Jimmy Barnes, Blackjack), Dave Weckl, Gary Novak, Marco Minnemann (Satriani, Silver), Vinnie Colaiuta (Eric Martin, Asia), Jeff Lorber, Richard Baker (Shortino/Northrup, Bonrud) the legendary Lenny Castro (Toto and countless others), Eric Marienthal (Idle Cure, Kitaro), Alex Ligertwood (Foreigner, Radioactive), Dan Reed, Terry Ilous (XYZ, Great White) and a few more. The list of musicians and backing singers is incredible and resembles top-notch classic AOR/Westcoast! On vocals we can hear the fantastic Jeff Pescetto and none-other than Keith Olsen (Rick Springfield, Preview, Whitesnake, Fleetwood Mac...) produced the debut album Unum.
The music is sounding quite fresh actually, but definitely captures the classic 80s/90s AOR/Westcoast sound a la 2AM, Mr. Mister, Michael Thompson's debut (very much!), Blind Faith, Player, Jeff Paris, Dakota, a softer Roxus, Philip Bardowell, etc. etc. Forget all those Frontiers Records releases, because this is the real deal for sure!!!!!!!! An amazing record with superb AOR/Westcoast material that celebrates excellent musicianship with lovely vocals, catchy hooks and memorable choruses. Just listen to the midtempo AOR masterpiece Back into my heart and it's like we're back in time to the mid 1980s, listening to a new Jeff Paris tune, including a terrific chorus and a wonderful guitarsolo, just picture perfect all the way here! But there's more, because from the 9 included tracks we can easily mention that none of them are average, so all winners from start to finish. The vocals and guitarwork are straight out of AOR Heaven!
Of course if you're looking for big anthemic rockers, then you will not find them here, but instead you get to hear top-notch musicianship with only highlights and a real must for anyone who loves real classic late 80s westcoast-AOR. It starts a bit poppy with Lies, but the midtempo AOR of I'll keep holdin' on, The other side of paradise, Back into my heart, Stop bringin' me down and Hold on you (almost sounding like Roxus!!!), the beautiful westcoast ballads Fallin' and Another heartbreak and the AOR ballad Love of my life take you almost to a different dimension! This is AOR/Westcoast at an incredible high level, like it used to be back in the 1980s. Trust me, this is a must-have release for sure and I noticed it is out on vinyl as well... A dream come true! Don't miss this one at: https://ragingplanet.bandcamp.com/album/rocha-unum
(Points: 8.9 out of 10)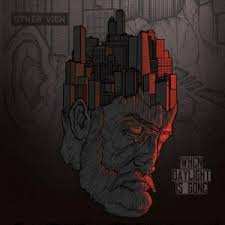 Other View 'When The Daylight Is Gone' (Independent/Italy Import)
Quite a sensational band from Italy with a really strong melodic progressive metal release in the style of DGM. When the daylight is gone is their 2nd album and right from the opening song Vantage you can hear that this is progmetal of a very high level. It sounds very melodic and catchy, with memorable choruses, while instrumental the band is also top-notch. Other View has a great singer (Lon Hawk) as well, so nothing negative to say about this album, except perhaps that it might not sound really original, as we have heard this style many times before. However, once again it impresses me which is always the case with good high quality progmetal albums. Make sure to check out this lovely little record in case you're a fan of bands like DGM, Threshold, Pagan's Mind, Pyramaze... More info at: http://www.otherviewband.net/
(Points: 8.5 out of 10)
New Damage 'Cosmodrome' (Sunblast Records/Germany Import)
Already the 5th album of the German band New Damage, but the first time I get to hear them. The band is playing a mixture of alternative and progressive metal, with a very modern approach, yet sounding quite melodic. Not bad at all what we get to hear, but somehow I miss the connection to make them standout between the countless other bands doing the same style. Nevertheless, check them out for yourself at: http://www.newdamage.de/
(Points: 7.5 out of 10)
Derwood 'Renegade' (Independent/Canada Import)
Out of Canada comes the band Derwood, formed around guitarist/bassist/vocalist Derwood, along with guitarist/drummer/producer Jeff Muller. Renegade is their debut album, which musically grabs back to 1980s hair metal with a touch of 1970s classic rock. It all reminds me quite a lot of the legendary Helix actually, if anyone remembers that Canadian band, otherwise 80s Hollywood Metal a la LA Guns/Motley Crue/etc. might also be a good description. Not a classic, but definitely recommended to the fans of sleazy dirty raw rock and roll in the best 80s North American style you can think of, as if the Sunset Strip of 1985 has resurrected in Canada as Derwood. More info at: https://derwood1.bandcamp.com/
(Points: 7.8 out of 10)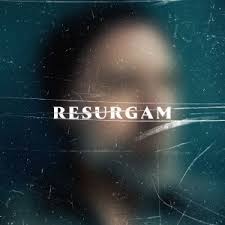 Fink 'Resurgasm' (R'Coup'D/PIAS/DGR Music)
Fin Greenall is a British musician living in Berlin and he has been releasing records since 2000. Earlier this year we reviewed his wonderful side-project record Sunday night blues club volume 1 and now it's time for Resurgasm. From the bluesrock back into modest somewhat funky slow almost church like soulful singer/songwriter pop on this new record, which is released just 6-7 months after that side-project's blues album. The title means "I shall rise again" - it's taken from a Latin inscription in a 900-year-old church in Greenall's native Cornwall. The album was produced by Flood (U2, Warpaint, The Killers, PJ Harvey) and sounds actually like a cross between Sting and Rufus Wainwright (musically) and Rag'n'Bone Man (vocally), although on the other hand it sounds like Fink, because he has been in the music business the past 20 years, so he has created his own sound by now. Fin has a wonderful voice and he will definitely really grab you when performing live on stage, but secretly I am more a fan of that bluesy side project he released earlier this year, so if I would have to choose, then go for Sunday night blues club volume 1! Can't wait for Volume 2, but meanwhile Fink fans can already enjoy another great album of this talented musician!
(Points: 8.5 out of 10)
Siv Jakobsen 'The nordic mellow' (Independent/DGR Music)
The Nordic mellow is the debut album of the Norwegian singer/songwriter Siv Jakobsen. Although compared to Laura Marling and Ane Brun, she also reminds me of the good old 1970s and then Joni Mitchell in particular. Although some might not really like listening to a full album with such kinda vocals, but I think it's safe to say here that Siv has an unique tone in her voice, just like Joni or Kate Bush for example. The way she sings is not heard everyday and therefore she stands out easily between the countless other singer/songwriters out there. The album was produced by Matt Ingram (The Staves, Laura Marling, Katie Melua, Tom Odell, Michael Kiwanuka, Jake Bugg and Florence and the Machine). 10 songs are included and they take you on a journey to the empty Norwegian fjords and fields. Not a single dull moment and Siv might become a big star in the future, well at least in the music press world she will definitely receive a lot of praise...
(Points: 8.3 out of 10)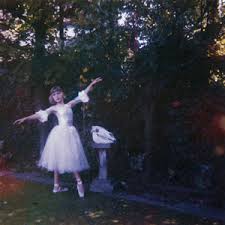 Wolf Alice 'Visions of a life' (Dirty Hit Records/Caroline/DGR Music)
The London based band Wolf Alice had their big break in 2015 with their debut album My love is cool. They now follow it up with Visions of a life, which musically follows the same path more or less. Originally they started as a two-person band in 2010, but since 2012 the line-up consists of Ellie Rowsell (vocals, guitar), Joff Oddie (guitars, vocals), Theo Ellis (bass), and Joel Amey (drums, vocals). The new album was produced by Justin Meldal-Johnsen (Paramore, Beck, Nine Inch Nails) and Tom Elmhirst (David Bowie, Arcade Fire, Adele). The band's mixture of alternative noisy rock/punk, 90s female fronted pop/rock and melodic almost ambient sounding dream wave pop is making their music quite diverse and attractive actually. For instance opener Heavenward is beautiful melodic dream wave pop that could easily be played on the radio and become a massive hit, while following track Yuk fee has a guitar riff stolen from U2's I will follow, but is vocally screaming it's way into typical noise/punk/alternative direction of the 90s (Smashing Pumpkins). The diversity continues with the semi rocker Beautifully unconvential that also has a sorta 90s approach, but then like The Pretenders meets The Cranberries. Back into more ambient dream wave pop again with Don't delete the kisses, it's Cocteau Twins time again. Personally I'm a sucker for this kind of style, so it's good to see the band bringing enough of such songs on their new album. On the other hand, their diversity in styles is something we need to praise, because that makes listening to their music a challenge and a real adventure...
(Points: 8.2 out of 10)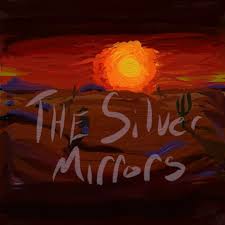 The Silver Mirrors 'Witching hour Tape/The Silver Mirrors' (Winer Records/USA Import)
Classic Rock, Psychedelic Rock and Garage Rock is the mixture we hear on the CD and the tape of the Boston based band The Silver Mirrors. It's really fascinating to see a tape being released, because that rarely happens in the music history, although there seems to be a revival of the tape in the past few months. Let's first concentrate on their same titled mini-CD. It contains 3 songs, starting with the Garage Rocker Between my eyes, followed by the awesome Blue Oyster Cult ish sounding 70s classic rocker Sunshine space. Closing track is Can you feel me, a late 1960s psychedelica rock tune a la Them and The Doors. This band sounds quite sensational and could definitely breakthrough if they're lucky, as they have a great singer in their line-up and a cool retro rocksound. The tape album Witching hour, which they also sent me, it consists of 5 tracks, which musically is a mixture of the earlier mentioned 60s/70s rock styles. Without a doubt, we have a highly recommended band here, as they sound really underground and capture a sound that resembles a period in music history (1965-1976) where bands were innovative and had an own identity, unlike the internet generation of the past 25 years I'm afraid. Anyway, check them out at: http://www.thesilvermirrors.com/
(Points: 8.6 out of 10)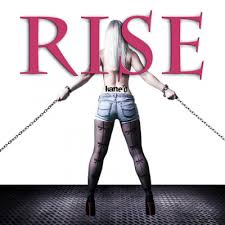 Kane'D 'Rise' (Ryka Music/UK Import)
Out of Wales comes Kane'D, a hard-hitting classic female fronted melodic rock and roll band in the style of classic 80s Vixen and Envy, yet with still a modern approach (a la Halestorm, Paramore...). What sets them apart is the fact that they have 3 sisters as singers and are backed up by a 4-piece male band. The girls are called Stephanie, Stacey Marie and Chez Kane, and they can all sing very well, while together they bring some beautiful harmonyvocals throughout each and every song. Without a doubt, this is a high quality release with only sensational tracks that are extremely melodic, catchy and rock quite hard nonetheless. Highlights among the 10 included tracks are Hero, Guilty of nothing and Wasted time, but actually each song is a winner for the fans of female fronted melodic rock. Don't miss this album! More info at: http://www.kaned.co.uk/
(Points: 8.5 out of 10)
Craig Cassler 'Find my way' (Independent/Hemifran)
Find my way is already the 6th album of the American singer/songwriter Craig Cassler. He released his debut back in 2007 and now 10 years later has built up a nice discography. The album is quite calm, with here and there a rock touch, such as during the semi ballad Scars and lines. Some Bob Dylan comparisons can be drawn, but also Leonard Cohen passes by here and there musically speaking. It's more or less singer/songwriter ish folk/pop with a raspy voice, done quite nicely, with a strong 70s approach. Not bad at all actually, so go check it out at: http://craigcassler.com/
(Points: 7.7 out of 10)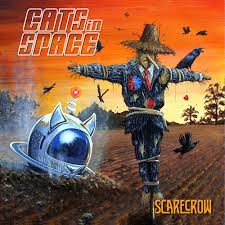 Cats In Space 'Scarecrow' (Harmony Factory/UK Import)
"Pomprock Heaven" is the name of the game on the 2nd CD of the UK based band Cats In Space. They were formed in 2015 around Paul Manzi - Lead Vocal / Electro-Acoustic six string guitar, Greg Hart (Moritz, If Only) - Guitars / Backing vocals, Steevi Bacon (Robin Trower) - Drums / Percussion, Dean Howard (Ian Gillan) - Guitars, Jeff Brown - Bass Guitar / Backing Vocals and Andy Stewart - Piano / Keyboards / Synths, with as guest musician Mick Wilson of 10CC - Co-lead vocals/backing vocals and additional instrumentation. Scarecrow is a sensational record that is basically pure Pomp Rock/AOR Heaven with many references to 1970s Styx, a little Queen and every now and then you can hear influences of Magnum, City Boy and 10CC. 10 songs are included and all of them are loaded with soaring choruses that contain multiple catchy harmonyvocal driven choruses a la Queen/Styx, Boston ish guitarwork, dut-dut keys out of the classic 80s AOR book and basically every song is an absolute winner for fans of high quality music in the style of the mentioned bands! It sounds fresh and still very familiar to the fans of mentioned bands and simply blows away any of the wanna-be AOR releases on Frontiers Records. Opener Jupiter calling is massive midtempo Pomprock as if Styx, Magnum and Touch joined forces and made a song together, while the superb chorus of the uptempo AOR rocker The mad hatter's tea party will wet the appetite of any fan of the classic AOR/Pomprock genre. This song also reminds me a bit of early Robby Valentine. Clown in your nightmare is basically pure 10CC meets City Boy light quirky melodic pop/powerpoprock. The semi-ballad Scars features amazing vocals and has a huge classic 70s Styx sound, with even some Neal Morse similarities. It is really a blessing to finally hear such a beautiful album as this one, which will easily end up high in the charts of 2017 of every serious music fan out there. And when you think it's all over, they come up with September rain, which is midtempo Pomprock Heaven in all it's glory, very close to classic Roadmaster, Styx and such legendary 70s acts. We're only halfway there, because with Broken wing, Cats In Space continues the Pomprock flag, this time moving a bit more into the style of very early Magnum. Two fifty nine is once again very Styx based, with also some melodic rock influences and actually this tune reminds me a lot of the bands Aerial and Stingray. A little poppier in a 10CC meets City Boy meets Trickster ish direction we can find Felix & The Golden Sun, a very 1970s sounding tune in all it's pure pop perfection. Timebomb is a nice melodic rocker, while closing track Scarecrow is a lovely mixture of Pomprock, Neo-Prog and Melodic Rock, like a mixture between Styx, It Bites, Arena and especially that legendary Swedish band A.C.T. Concluded, this is a Pomprock Masterpiece everyone needs to own if you're a fan of any of the mentioned bands, because Scarecrow is dangerously close to the perfection of the late 1970s US Pomp Rock era. Check out everything on this fabulous band at: http://www.catsinspaceband.com/
(Points: 9.1 out of 10)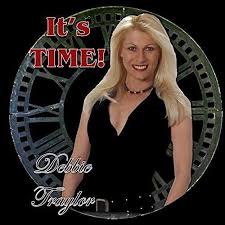 Debbie Traylor 'It's time' (CME Records/MRI/RED/USA Import)
All fans of 80s female fronted AOR please pay attention for the release of this wonderful album of Louisiana based singer Debbie Traylor. Recorded a long time ago, but now remastered from the original tapes comes her album It's time, which she recorded back in the day with legendary Lillian Axe guitarist Steve Blaze, who also produced it. The 10 included tracks are basically pure 80s AOR/Poprock, reminding me a lot of Jackie Bodimead, Fiona, Donna Cristy, Steffanie and Josette. Especially the uptempo AOR rockers Give me my heart back, It's time, Techno man, Here I go again, Whispers in the night and Impossible love are absolute must-hear tunes for the fans of that classic 80s female fronted AOR sound. Debbie has a great voice and the songs are deadly catchy, with also awesome guitarwork by Steve, so make sure not to miss this release. Available through: https://www.amazon.com/s/ref=ntt_srch_drd_B06WLGZHN2?ie=UTF8&field-keywords=Debbie%20Traylor&index=digital-music&search-type=ss
(Points: 8.6 out of 10)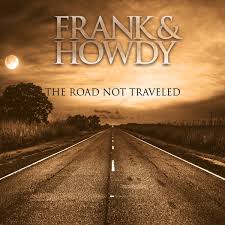 Frank & Howdy 'The road not traveled' (Crystal Sound/USA Import)
Originally recorded somewhere in the 1980s probably, it is now released officially on CD for the first time, an album filled with songs of the duo Frank Wiewel and Keith "Howdy" Brown. They worked together for a while, but eventually ended up playing and recording seperately in the bands Hawks and Locust, but also produced together records of Melvin James (MCA recording artist in the 1980s) and several others. The road not traveled was released through Keith Brown's Crystal Sound studios/records, which is based in Des Moines, Iowa. The included music is a step back in time, straight to 1981-1983 when this kind of mixture of AOR, New Wave, Poprock and some English quirky pop was done by countless acts. I hear so many familiar similarities, especially during the uptempo AOR/Poprock based tunes, such as We need to love, If I loved you, I hear voices and I was only dreaming, which are all a rollercoaster ride that makes you think of (mostly) long-forgotten acts like The Ravijns, USA, Tommy Tutone, Eddie Money, Preview, Rick Springfield, The Romantics, Face Dancer, Novo Combo, etc. etc. Go check it out asap if this is up your alley at: https://store.cdbaby.com/cd/frankandhowdy
(Points: 8.4 out of 10)
Dynamite 'Big bang' (Gordeon Music)
Out of Sweden comes Dynamite, a typical AC/DC influenced classic hardrockband that has a sound which sounds very cliche tingled of course, but on the other hand a winner for fans of Dirty Looks, Krokus, AC/DC (of course), Kix, Heavy Pettin', Britny Fox, Madam X, Nevada Beach, etc. Their 3rd album Big bang was produced and recorded by Mankan Sedenberg in PAMA Studios and co-written by multi million-selling songwriter Andreas Carlsson (Paul Stanley, Bon Jovi, Europe, Def Leppard). The result is a nice record, although I must say that it sounds all really familiar and vocally speaking it is not as good as their comparisons. Nevertheless, the production is huge and fans of mentioned bands will definitely find something they like. 11 tracks are included and with song titles like Rock n Roll ain't dead, Hooked on you, Bring it on, Got my eyes on you and such, we're heading straight into that 80s classic sleazy hard rock direction of bands like Dirty Looks and Krokus, so if you want to hear a new similar sounding band, then please look no further than this Dynamite! More at: http://www.dynamitesweden.com/
(Points: 7.8 out of 10)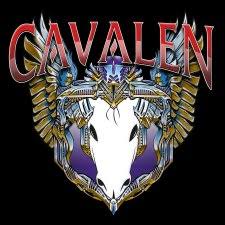 Cavalen 'Cavalen Tape' (Independent/Xo Publicity/USA Import)
Never in my life I imagined that the old cassette tape as an audio type would make a comeback. After the vinyl revival it seems the tape is the next trend in the music industry. Just recently I received a tape from a local US band and Cavalen is the next in line to release their music in this format. 3 songs are on their tape and this female fronted band from Birmingham, Alabama, USA sounds really impressive. Hard-hitting groovy classic hard rock with a modern twist, like AC/DC mixed with a dash of Soundgarden and superb raw female vocals (Shellina Ryals) a la Janis Joplin and Stevie Nicks. Talk talk and Viva adore are instant winners here for the fan of straight ahead classic hardrock, while Delicate slide is a bit noisier and grungier a la Phantom Blue. Definitely a band to watch out for and hopefully also soon vinyl releases of this awesome band. On the other hand, the tape as format is really great and takes me back to the mid 1990s when I received countless tapes of independent bands for review. The times before mp3 and spotify, vinyl wasn't pressed anymore and even burning your own CD(R) was a very expensive thing to do, so a tape release was the only way. Times have changed for sure, but 2017 marks a cool comeback of the tape! Long live Cavalen! Check them out at: http://press.badabuzz.com/cavalen
(Points: 8.6 out of 10)
Concordea 'Over wide spaces' (Independent/Russia Import)
Sounding far from original, the band Concordea is formed around Daria Piankova (guitars and lyrics) and Aleksei Turetckov (Keyboards, arrangements), with as guest musicians Ilya Reyngard (bass player from Russian band Incarnator) and young Italian singer Filippo Tezza (Chronosfear, Tezza F.). Together they recorded the cliche tingled Italo Power Metal record Over Wide Spaces. Labyrinth, Vision Divine, Rhapsody and Stratovarius are clear influences here and although it isn't sounding bad at all, the songs are very close to their influences and the drums are sadly coming out of a computer, so a drum computer. If you're a huge fan of the Italo Power Metal sound, you will like this a lot, although I put them under Skylark, so then you will more or less get the picture what to think of Concordea. More info at: https://concordea.bandcamp.com/releases
(Points: 6.8 out of 10)
Victim Of Illusion 'Invisible light' (Independent/Italy Import)
Formed back in 2010, the Italian band Victim Of Illusion take us on a journey straight through typical modern melodic progressive metal in the style of Threshold. Invisible light is their 3rd album so far and I must admit that it sounds really good. 8 songs are included and the material is mostly midtempo orientated with a strong focus on beautiful melodies. The band has a strong lead singer called Paolo Gurlino, while the other 2 members are Piero Giaccone (guitars, synth, programmings) and Luca Imerito (bass). The only pity is that they don't have a drummer in their line-up and here and there we can hear some slight modern hi-tech influences, but overall it has a strong Threshold ish sound. Especially the beginning of the album offers some really great tunes you need to check out if you're a dedicated Threshold fan! More info at: http://victimofillusion.wixsite.com/victimofillusion
(Points: 8.2 out of 10)
D2UR 'Tic toc' (Independent/Canada Import)
D2UR (Pronounced: Detour) is a Canadian band from Winnipeg, Manitoba formed around the fantastic female singer Di IZ and guitarists Mike Isbister and Glen Wowryk. They were formed back in 2013 and Tic toc is their 2nd album, which also features the guest performances of Murray Pulver (Doc Walker, Crash Test Dummies), Ken (Spider) Sinneave (Streetheart, Tom Cochrane, Loverboy), Chris Sutherland (Kim Mitchell, Sass Jordan), Emmet Van Etten (The Webber Brothers) and it was produced by Howard Klopak (The Guess Who, Harlequin). Basically this is a classic piece of Canadian Hardrock that reminds me quite a lot of the classic sounds of Toronto and Headpins. Straight-ahead uptempo classic hardrock and roll with catchy singable choruses and AC/DC ish guitarwork, while the female lead vocals sound very impressive. Perhaps not original, it does sound quite nice and is highly recommended to fans of mentioned bands. Check it out for yourself at: http://d2ur.net/wordpress/
(Points: 8.1 out of 10)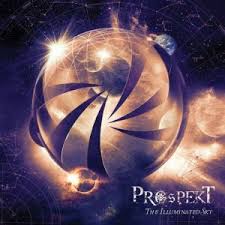 Prospekt 'The illuminated sky' (Laser's Edge/Sensory Records/Bertus)
The British band Prospekt released their debut The colourless sunrise back in 2013, but now 4 years later there have been some changes. The band features a new singer called Michael Moriss, with whom the follow-up The illuminated sky has been recorded. Without a doubt, the result is a fantastic melodic progressive metal release. Dream Theater and Symphony X are their major influences, which you can also clearly hear. However, the overall sound is actually somewhere between Fates Warning, Circus Maximus, Threshold and Pagan's Mind. The fans of high class melodic progressive metal then know what to do, because this is one of those records you absolutely don't want to miss! The high pitched vocals, the melodies, the complexity of the song structures and the powerful instrumental sound are all of an incredible high level. Definitely a highly recommended album to check out a.s.a.p.! More info at: https://www.facebook.com/ProspektUK/
(Points: 8.5 out of 10)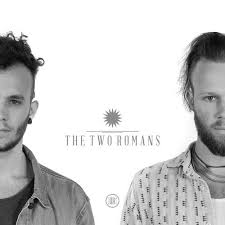 The Two Romans 'Sun' (Black Pike Favorites/Swiss Import)
The Swiss band The Two Romans was formed just 2 years ago and their latest EP Sun starts with a real winner for the modern radio market, because Cutting strings is a very catchy modern melodic poprocker with a deadly memorable chorus. They remind me of a cross between Nelson, Sunrise Avenue and The Killers. The name of the band refers to the 2 Roman brothers in the line-up, Samuele Zanella (Vocals) and Mattia Zanella (Vocals/Guitar/Banjo). Together they sing lead- and harmonyvocals and the other 4 members give the beautiful harmonyvocals of the brothers a slightly rocking approach (Mumford And Sons meets Bryan Adams kinda sound). This is picture-perfect radio ready poprock, so if they're lucky, The Two Romans might easily become the next big thing! The midtempo Fighters is sounding like a huge hitsingle, which in the hands of Bryan Adams or Stereophonics or The Gaslight Anthem would have instantly become a classic among the fans. Don't miss this great little EP from our Swiss friends at: http://www.thetworomans.com/
(Points: 8.4 out of 10)
Seth Walker 'Gotta get back' (Black Pike Favorites/Swiss Import)
The past 20 years the American singer/songwriter Seth Walker has been releasing records on and off, with Gotta get back being his 9th album so far. It's actually a very diverse record, combining elements of blues, rock, r&b, funk, pop, soul, reggae, singer/songwriter and loads more 'Americana' genres. Seth sounds almost like JD McPherson ish rockabilly/50s rock and roll during a song like Way past midnight, while Home again is a typical singer/songwriter classic kinda tune that changes into a cheerful poptune halfway. Turn This Thing Around switches to Reggae in the Bob Marley style (although Sam Cooke is also a clear comparison here), while The sound of your voice is a beautiful calm soulful tune that even reminds one of Johnny Mathis. And it goes on and on during the 12 included tracks, where Seth shows he has a great voice with a real charasmatic tone that makes him sometimes sound like a classic 60s soulsinger. As you can see, there's really a lot to explore here, so don't miss this secret little gem of Seth Walker. More at: http://sethwalker.com/
(Points: 8.4 out of 10)
The Swift Drag 'We don't need that EP' (Independent/USA Import)
Here comes the latest sensational duo rockband! The Swift Drag is a southern-gothic-psychedelic rock duo from Austin, Texas fronted by singer/guitarist Will Evans and backed by David Jobe on drums. We Won't Need That is their debut EP and the 5 included songs are showing a band that has potential to become huge. This is how dinosaur rock should sound like a mixture between The Doors, AC/DC, Led Zeppelin and The White Stripes. Definitely a band to keep our eyes wide open for in the future. More at: https://www.theswiftdrag.com
(Points: 8.3 out of 10)
OMD 'The punishment of luxury' (Sony Music/DGR Music)
80s Synthpop giants OMD (Orchestral Manoeuvres in the Dark) are back with a new album, The punishment of luxury. It is their 13th studio album and their 3rd since they reformed back in 2005, featuring original members like Andy McCluskey – bass guitar, keyboards, vocals and Paul Humphreys – keyboards, vocals. The beginning of the record is quite good, with happy 80s synth driven pop tunes, but 3rd song Robot man marks a slight change into a more electronic/dark-wave style of the 90s. it's not bad at all, but somehow OMD sounds at their best when they go for that typical 80s style, which is not strange, since they had their greatest successes in that decade. Besides the first 2 songs, also One more time and Ghost star grab back to classic 80s kitsch sound. Concluded, this album has more or less 2 faces, but long-time fans of the band will definitely like The punishment of luxury, because overall it is bringing the typical Synthpopsound.
(Points: 7.9 out of 10)
Razz 'Nocturnal' (Long Branch Records/SPV/DGR Music)
Out of Germany comes Razz, a band formed in 2011 and making their debut in 2015 with the album With your hand we'll conquer. Now they follow it up with Nocturnal, an album filled with 11 new tunes. The music of Razz is basic modern rock, radio-ready and close to bands like Kings Of Leon and Kensington. The vocalwork is not that strong and the material is not really making any impact. In fact, most of the songs seem to follow the same path of mentioned bands. Diversity and originality seem to be missing here, as most of the songs go in an uptempo direction without bringing memorable tunes. Live they might make more impact, but this album just misses that extra bit you need desperately in the current rock business.
(Points: 6.5 out of 10)
Blow 'When I'm gone' (MGM Records/Australia Import)
The Australian band Blow was formed in 2005 and has meanwhile built a name as a cover band. Thankfully they are also doing originals and were kind enough to sent me their 2 studio albums and also a solo release of one of the members. Blow consists of Claude Poffandi (Guitar and Vocals),Tony Townsend (Vocals), Robert Poffandi (Vocals and Guitar), Lou Amato (Bass), and Curtis Martin (Drums). Endless night is their debut from 2012 and in 2016 When I'm gone was released in 2016. 2 albums filled with good clean old fashioned classic hardrock in the early 1980s style. If anyone out there remembers the Aussie band Boss, well, Blow is in the exact same style, with also some similarities to Swanee here and there. It might sound dated to some, the traditional classic hardrock is done very well here, with as highlights the uptempo melodic rockers such as It's a start, Goodbye, 1,000 miles and I know, songs you can easily sing-a-long with. Guitarist Claude also sent me his solo-CD Inspirations, which musically is not too far removed from Blow, but then isntrumental and with a clear melodic approach in the guitarwork. Check out everything on this band at: http://www.rocklaw.com.au/blow
(Points: 7.8 out of 10)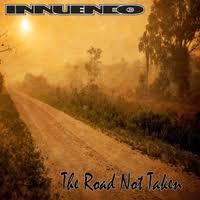 Innuendo 'The road not taken' (Independent/USA Import)
This is personally for me a real nice trip down memory lane, because way back in 1994-1995 I reviewed the debut album of this Arizona based band Innuendo. And now in 2017 they were kind enough to sent me their 7th album release so far and I really enjoyed this awesome new record entitled The road not taken. It is a lovely high class melodic rock/AOR album that reminds me a lot of the lovely late 80s/early 90 US sound of bands like Nelson, Sure Conviction, Firehouse, Know Illusion, Final Frontier, Loud'N'Clear, etc. etc. yet there's definitely more going on here. 11 songs are included and it's good to see the original members Brett Richey (guitar, bass, keys, drums) and singer Pat Laferty still on board. Pat is a fantastic singer, with an incredible range and the harmonyvocals make it a real ultra-melodic affair. Opener The other side of town sets the bar pretty high, because this is a lovely uptempo melodic rocker like a cross between Nelson and Sure Conviction. The band is during the ballad orientated pieces dangerously close to picture-perfect 80s AOR Power balladry, just check out The road not taken and Don't take it for granted, with it's Boston anthem like melodies. Beautiful classic AOR/melodic rock the way it is meant to be, with it's Journey esque high pitched vocals. On the other hand, we can also find some clear 70s Pomprock influences during the midtempo Waiting for you (Rail meets Roadmaster!) and Digital ocean 1974, with it's cool keyboard solo almost akin to Angel. Quite a surprise such songs, but actually there's not a single weak moment to be find here. There's a lot of diversity going on as well, because the super melodic tunes Little less grey and Going thru the motions offer melodies that remind me somehow of the band Rox Diamond. Strangely enough there's also some Legs Diamond similarities here and there and I even heard some Wrabit similarities a couple of times, so in the end, this is a mixture of late 80s/early 90s US melodic rock and classic mid to late 70s pomp hardrock, mostly based around highly melodic (harmony) vocals and precise soaring guitarwork. Back to the last 4 songs on the CD, because with Playing my guitar, Innuendo takes a trip back into early 80s smooth westcoast ish AOR that touches the souls of Shelter and Franke and The Knockouts. Replaced follows in an almost similar AOR path, with some nice piano-keyboardwork and perhaps a little more proggy (a la Enchant), while Almost innocent has a Powerpop touch of the Jellyfish kind and closing track Far be it from me is a nice AOR ish ballad again, with Journey similarities and a superb guitarsolo. This is definitely a highly recommended album to any AOR/Melodic Rockfan out there! This is probably the finest Innuendo record since I got to know them almost 23 years ago! Check out more at: https://brettricheymusic.com/music
(Points: 8.8 out of 10)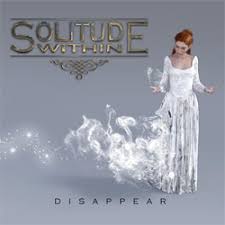 Solitude Within 'Disappear' (Boxfish Records/Belgium Import)
Solitude Within is a band from Belgium, formed just a few years ago and now releasing their first album on their own label. The band features a really great female singer called Emmelie Arents and the band's music is more or less the modern female fronted Gothic Symphonic Melodic Heavy Rock/Metal style like we have known it for about 15-20 years now. Opener Fade away is a nice typical midtempo Delain ish piece, but next track Blame really grabs you, because this is quite a lovely very catchy uptempo almost melodic rock orientated tune. Strong vocals and a tight sound make this band actually one of the better sounding Belgian bands at the moment, so we welcome a great new band from the Benelux. Their sound is quite huge and of course Within Tempation meets Delain is a description that is almost impossible to avoid, but thankfully the result is definitely of a very high level. Other highlights on their debut album Disappear are the semi ballad Fly (featuring some of Emmelie's finest vocals), the ultra-heavy and groovy Tool ish guitar riff driven Burn and the beautiful Evanescence ish gothic semi-ballad Disappear. Recommended band to fans of mentioned bands. Check out more on them at: http://solitudewithin.be/
(Points: 8.3 out of 10)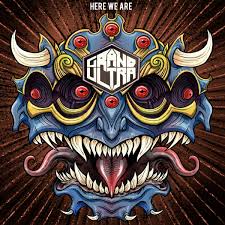 Grand Ultra 'Here we are' (Independent/UK Import)
Out of Notthingham, UK comes this perfect late 1980s inspired sleazy hair metal/melodic heavy rock band called Grand Ultra. Formed around Joe Hill - Vocals, Justin Larner - Guitar, Stuart Wildey - Bass Guitar and Gazz Evans - Drums, this band is definitely worth checking out a.s.a.p. Here we are is their debut album, on which they sound like a mix between Skid Row, Faster Pussycat, Alice Cooper, Victory (the Fernando Garcia period, especially due to the similar sounding lead vocals) and Every Mother's Nightmare, yet with a slight modern touch. If this was released back in 1989, then these guys would have been huge for sure, but thanks to the revival of such real hardrock, they actually have potential to breakthrough in current times as well. 10 songs are included in total and without a doubt, this is a high quality band delivering memorable songs that will please any fan of real high quality traditional classic hardrock/hair metal. Songs like Won't let it go, Less you know and the superb uptempo melodic heavy rocker Fade to grey are soon-to-be classic rock pieces. Sometimes they give me the feeling of an album you want to put musically speaking right between Skid Row's Slave to the grind and Victory's Culture killed the native. Make sure you don't miss this band at: www.grandultra.com
(Points: 8.5 out of 10)
Passerine 'Harbringers' (Passerine Music/Hemifran)
The American band Passerine brings us a lovely calm acoustic tingled and very melodic sounding mixture of Americana, Folk, Bluegrass and SInger/Songwriter with some great harmonyvocals that will wet the appetite of fans of First Aid Kit, The Staves and such. The band consists of Carmela Pedicini (acoustic guitar and vocals), David Brain (dobro),
Sara Stovall (violin and vocals) and Doug Conroy (bass and vocals), and Harbringers is their 3rd release. 12 tracks are included and if you're a fans of the mentioned styles, this is definitely a recommendation. Each year we have the Pijnackerplein Festival in Rotterdam where this kind of music can be heard a full weekend long. Perhaps Passerine can play a concert during this festival, because they fit right in there. Check them out at: http://passerinemusic.net/passerine/
(Points: 8.1 out of 10)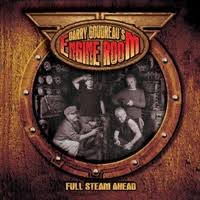 Barry Goudreau's Engine room 'Full steam ahead' (Independent/USA Import)
Original Boston guitarist Barry Goudreau was part of the mega superstardom the legendary American band Boston achieved back in the 1970s, but in 1981 he left and did a lot of new projects, bands and solo recordings. The latest one is called Full steam ahead, released under the moniker Barry Goudreau's Engine room. Musically speaking this album is mostly a mix of heavy blues rock and classic rock. His former bandmates of RTZ, Brian Maes (vocals, keys) and Steve Archibald (bass) join him on this recording and I must say it sounds very sensational. Don't expect Boston esque melodic stadium rock, because it is all very blues based, yet quite close to let's say classic Free and Bad Company, with here and there a soulful melodic rock touch as well, such as during the beautiful ballad Time. Opener Need is pure 70s classic rock with soulful vocals and bluesy riffs, like the already mentioned Free and Cream. Brian is a gifted singer, of whom we also reviewed his own band Brian Maes Band sometime ago. Other highlights are Don't stop please and Why. The absolute best song however is that one song that takes us straight into classic AOR/Melodic Rock, which is Reason to rhyme, a hookladen catchy tune that has similarities to Barry's 80s band Orion, RTZ and Alias. An amazing song that takes us back to the classic 80s days and even reveals a bit of classic Triumph and Boston of course. Of course more songs in this style would have been welcome, but nevertheless it's great to see Barry back to music business with this strong release that shows good new original classic rock is still produced, yet independently. For more info drop by at: http://www.barrygoudreau.com
(Points: 8.5 out of 10)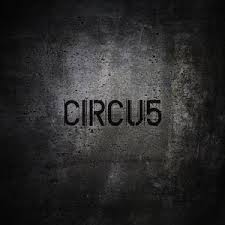 Steve Tilling 'Circus' (ST Productions/Nineteen 73/UK Import)
Out of the UK comes multi-instrumentalist Steve Tilling and it took him 5 years to release his debut album, but the result Circus is definitely worth checking out. ALong with guest musicians like Dave Gregory (XTC, Big Big Train), Phil Spalding (Mike Oldfield), Johnny Warman (Peter Gabriel) and Andy Neve (Steve Hackett), this album is a highly recommended record to anyone who likes their progressive rock to sound fresh and modern, not too much based on instrumental complex passages, but very song orientated, reminding of Lonely Robot, Kino, It Bites, Frost and a bit Spock's Beard. Vocally Steve reminds me a lot of Peter Gabriel and John Mitchell and without a doubt, we have something special here, because it all sounds very sensational from start to finish. The huge production and extensive booklet make it all worth it checking out and if we have a closer look at the songs, the highlights are My degenerate mind (excellent uptempo clever progressive melodic rocker), Stars (somehow slight early 90s Powerpop ish style a la Jellyfish), Strings (great ballad, a bit dark sound) and the epic progressive rocker The chosen one, which has all the elements to be the winner of the album, with calmer parts a la Neal Morse, melodic rocking passages a la Lonely Robot and some complexity a la Spock's Beard. Definitely an album you don't want to miss if you're a proghead! More info at: https://www.circu5.com/free-music/
(Points: 8.6 out of 10)
Stone Cold Killer 'Locked and loaded EP' (Independent/USA Import)
Formed in 2008, the Pittsburgh based band Stone Cold Killer is playing cool classic late 1980s sleazy rock and roll in the style of Faster Pussycat, Junkyard, Britny Fox, Tattooed Love Boys... 5 songs are on their debut EP Locked and loaded and especially opener Book 'em Dan-O is a great dirty mean sleazy hardrock tune in that classic 1988-1991 style. The band sounds quite raw and edgy, with even a punky attitude, but most of all reminding of the mentioned bands. Check them out for yourself at: https://stonecoldkiller.bandcamp.com/releases
(Points: 7.8 out of 10)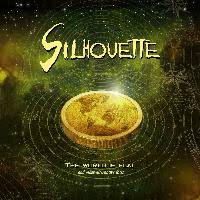 Silhouette 'The world is flat' (Progress Records)
In the 12 years the Dutch band Silhouette now exists, they have built up quite a reputation in the progressive rockscene. The world is flat marks their 5th album so far and right from the start with March of peace, the band shows we are dealing here with some beautiful crafted 1970s inspired melodic symphonic rock which reminds me a bit of classic Camel and Kayak. Everything sounds crystal clear here, with a focus on strong 70s melodic harmonies and precise relaxing guitar/keyboardwork. Back in the 1970s this would have been a major label release for sure, but of course nowadays this kind of music can only be found on prog orientated labels, which in this case is the Swedish label Progress Records. Fans of Yes, Kayak, Camel and such 70s Symphonic/Progressive Rock will absolutely love this band for sure and The world is flat might as well be their finest moment so far. Just listen to the highlight Symphony for a perfect moment for instance, which is a 17 minutes counting epic sympho/prog rock anthem that captures everything that makes this genre timeless. Check out more on this band at: http://www.silhouetteband.nl
(Points: 8.4 out of 10)
Mutemath 'Play dead' (Wojtek/Caroline/DGR Music)
The American band Mutemath was formed by drummer Darren King and multi-instrumentalist/vocalist Paul Meany back in 2002, with musicians joining off and on throughout the years. Darren actually just left the band after recording the 5th album Play dead and the current line-up consists now of Paul as leader, Todd Gummerman - guitar, keyboards, synthesizer, tambourine, violin, programmer, vocals and Jonathan Allen - bass guitar. The included music has not much to do with the alternative rock of their earlier years, because it is filled with keyboard friendly modern pop with high pitched vocals. The comparisons to Justin Timberlake (!!!) I read somewhere are not surprising, because it sometimes indeed sounds in that direction. It's not bad at all, but quite safe and soft, with a focus on distorted keys and high pitched vocalwork that all together sometimes even reminds me of New Order (with a slight psychedelic rock edge) when they go for a somewhat experimental move (War) and Pet Shop Boys when they want to show their most polished radio soft almost disco-pop sound (Placed on hold). A song like Achilles heel for example has similarities to Prince, which might also be a good comparison in general, because somehow somewhere you can also hear some rock influences in the mostly hi-tech modern funky sound. It's actually hard to really label this and perhaps next time they should go for the more band/rock orientated sound (a la Royal Blood) instead of this slightly hi-tech overproduced sound, because that result would be interesting to see. It's best to have a listen for yourself here I think...
(Points: 7.3 out of 10)
Terra Lightfoot 'New mistakes' (Sonic Union/DGR Music)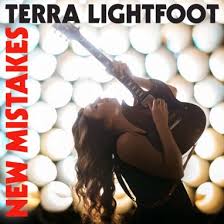 Now here we have a really great album from a Canadian singer/songwriter called Terra Lightfoot, who is also part of the band Dinner Belles. New mistakes is her 3rd album so far and she is assisted here by bassist Maury LaFoy, drummer Joel Haynes and keyboardplayer Jeff Heisholt. The music is sounding fresh and modern, yet also reflects a lot of other influences, such as a classic late 1970s melodic poprocksound, which can be heard very clearly during the catchy uptempo Pimball king. On the other hand during a song like Ruthless, Terra sounds very modern, even revealing a sorta soul touch in her voice somehow, while 1970s singer/songwriter ish pop can be heard during You get high. There's also here and there heavy raw bluesy rock a la Joanna Shaw Taylor, Amanda Marshall, Sass Jordan and such to be heard, like in the songs Stars over Dakota, Slick back kid and Paradise (which has a modern rock chorus by the way). Perhaps the most beautiful song is the rocking ballad Norma Gale, which tells the story about a legendary Canadian singer/songwriter. I think the diversity of this album makes it very interesting and attractive for a lot of people to check out at. More info at: http://terralightfoot.com
(
Points: 8.4 out of 10)
Bodinrocker 'Roller coaster ride' (Bearmusic/Hemifran)
Guitarist/vocalist Anders Bodin "rocker" has already released quite a few albums in the past and now releases a great single CD that consists of 4 tracks. Musically speaking it is catchy classic early 80s uptempo melodic/powerpop in the style of Bryan Adams, Kevin Lee and Phil Seymour. Songs like Roller coaster ride and Vacation are deadly catchy and take you right back 35-40 years back in time, sounding like new classics in this genre. Highly recommended to fans of such melodic rock/powerpop! More at: http://bodinrocker.se/
(Points: 8.3 out of 10)
Michelle Lewis 'The parts of us that still remain' (Independent/Hemifran)
Out of California comes singer/songwriter Michelle Lewis, who brings us beautiful calmer peaceful melodic singer/songwriter pop with the melancholy of the 1970s, yet still sounding fresh and up-to-date. 10 songs are included and from start to finish this is one of those records you can put on and just listen to without being distracted that it takes a weird twist. There's a bit of country/soft folk touch also to be heard and I already saw comparisons to Jewel here and there, but then you might as well mention Faith Hill, LeAnn Rimes, Lene Marlin (very much) and Jennifer Paige. On the other hand, Michelle is a little less commercial and very much acoustic driven. Anyway, well done and sounding very nice all throughout the album. Check it out for yourself at: https://michellelewis.bandcamp.com/album/the-parts-of-us-that-still-remain
(Points: 8.2 out of 10)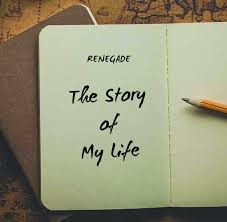 Renegade 'The story of my life' (Renegade Sounds/Canada Import)
Canadian AOR band Renegade returns with a new 6 tracks counting mini-CD titled The story of my life. Musically speaking they continue their 80s Canadian AOR/Poprock sound a la Loverboy, Haywire, Glass Tiger, Bryan Adams and such. The songs are mostly midtempo based with catchy hooks and memorable choruses, along with lovely soaring guitarsolos and superb lead vocals by Marty Sippola, who sounds like Mike Reno. It can't get any better than this if you're looking for classic Canadian 80s AOR/Melodic Poprock, but it never sounds dated. Especially the song Don't want to think about it anymore sounds really amazing, an incredible catchy laid-back melodic tune that puts a smile on your face. It's only a pity the 6 short songs are over in a minute, because you definitely want to hear more. Make sure not to miss this one at: http://renegadeproductions.net/renegade_cd/renegade_cd.html
(Points: 8.5 out of 10)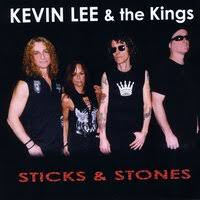 Kevin Lee & The Kings 'Sticks and stones' (Sigus Records/USA Import)
The Chicago based Kevin Lee and the Lonesome City Kings rose to fame and fortune very quickly in the early 1990s with the release of their debut album Restless. In a time when internet wasn't available, I got a tape of this album back then from a friend and I must say I absolutely loved the catchy melodic rock of this major label (MCA Records) released record, which also featured Survivor main man Frankie Sullivan. It took some time, but eventually I got in touch with Kevin many years later and reviewed some of his solo records and now he has a great new record out with The Kings, so the Lonesome part is dropped. Without a doubt, we get to hear classic traditional American Melodic Rock/AOR/Powerpop on Sticks and stones, with a nice mixture of uptempo rockers like the superb One day at a time, Hold on to yourself tonight and Alone, but also midtempo/semi-ballad driven material like the beautiful Tell the truth. It all reminds me of a cross between 80s Bryan Adams, Loverboy, Rick Springfield, Danny Wilde, Cheap Trick and such. The full band consists of Kevin Lee - Lead Vocals, Guitar, Michael Kurtz - guitar, backing vocals, Erik Strommer - Drums and Patti Prendergast - bass, backing vocals. Not a single dull moment can be found here, so this is highly recommended to the fans of mentioned acts. Don't miss this album, because it is clearly bringing us high class all-American rock and roll in the classic rock tradition, so focusing on catchy melodies, hooks, strong vocalwork and a tight rocksound. More info at: http://www.kevinleeonline.com/
(Points: 8.5 out of 10)