HOT NEW REVIEWS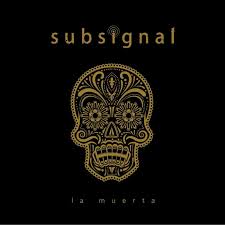 Subsignal 'La muerta' (Gentle Art Of Music/Soulfood/Nineteen 73/UK Import)
Well, well, well... we might have here the finest album of 2018! I have followed the German Progressive Rockband Subsignal and it's previous band Sieges Even (which was actually pre-Subsignal) throughout the past decades and sometimes reviewed their releases, but it's now 2018 and from out of nowhere their new album La muerta lands on my desk. I am so glad it did, because it totally caught my by surprise, as this is a truly sensational record! It's the band's 5th album and after hearing the first couple of songs I knew rightaway that this was going to be their absolute best record so far. I can even say it is a Classic in my humble opinion, as everything sounds picture perfect here, combining the best of AOR and Progressive Rockmusic. I immediately ordered the double vinyl version, because this is one of those must-have releases in your collection. The overall sound is the finest combination of AOR melodies and Prog/Symphonic structures I have heard in ages, with lovely guitar/keyboard soaring melodies, superb vocalwork by Dutch singer Arno Menses, catchy hooks and terrific melodic AOR choruses (Dakota ish). The record has been released through Subsignal's new record company Gentle Art of Music (RPWL, Panzerballett etc.) and was produced by Kalle Wallner and Yogi Lang, whom are known for their work in RPWL, Blind Ego etc. 11 songs are included in total and opener/titletrack La muerta is the kind of start we wish we could always hear, because this is a superb song that grabs you completely if you're keen on strong beautiful AOR melodies, but instrumentally it has a classic prog approach like for example classic Alan Parsons Project and Asia. Thankfully this incredible high level is kept until the very end with many many highlights, with a special mention the memorable uptempo progressive melodic rocker Even though the stars don't shine which features moments that made me think vocally of Sting and Dave Bickler (only during the pre-chorus at 01:40), with a bit of The Police/The Outfield hooks/choruses thrown in for fun and basically a lot of 1980s Asia. Another highlight is the stunning semi AOR ballad The passage, with it's chorus really bringing you in extase and actually this song has a surprise after 05:20 when you get a glimpse of the band's love to do an uptempo hookline like the hook of classic AOR tune I can't hold back by Survivor. In the end, you might call this one of those releases you just need to have when you like the records of Dukes Of The Orient, Asia, Threshold, Spock's Beard, Enchant and more of that prog/sympho-AOR, where lovely keys/guitars/melodies all seem to soar just perfectly together on each and every song! Don't miss this release please...
(Points: 9.3 out of 10)
Jerry Falzone/Debbie Randyn 'Various recordings' (Silver Ghost Music/USA Import)
Back in the early 1980s there was a local band in Rochester, New York called Pearl, whom produced some excellent typical early 80s female fronted AOR/Poprock a la Pat Benatar. They only managed to release an EP, which I am still looking for as it is quite hard to find. Many years later I got in touch with one of their members (Jerry Falzone), who was kind enough to sent me some of the work of himself and the original Pearl singer. Debbie Randyn is the name of the singer and her album Talk to me from 1999 is a great effort, which features a mix of bluesy rock and AOR. Debbie's voice is really wonderful, reminding me of all those great 80s AOR singers, althoiugh as mentioned a portion of the songs on her only solo-CD are close to pure bluesy rock a la Bonnie Raitt. We are focusing on the AOR kinda tunes, such as the titletrack Talk to me and Let me in, both lovely classy pieces of 80s midtempo AOR in the best female fronted style of Fiona, Witness, Romeo's Daughter, Darby Mills, Heart... Another beautiful song is the AOR ballad Touched the fire, with it's long emotional guitarsolos and superb singing, reminding me a bit of Tone Norum during her AOR days. More or less in the same style is the bluesy semi AOR ballad Take it back, reminding me of Lenita Erickson and especially Jaime Kyle. Also closing track Forever should be mentioned as this is a nice duet with Todd East, a piano-ballad. Most of the other songs are blues based rock, not bad at all, but somehow I feel Debbie should be able to do a full-blown AOR album. She has that great rock voice inside her, but it seems now almost 20 years later, this is her only album release. Anyway, bassist and co-songwriter on the album is Jerry Falzone, her co-member in the earlier mentioned early 80s band PEARL. Jerry sent me 2 of his solo-albums, Chasing ghosts and Liar's moon, both singer-songwriter based pop/rock with a touch of westcoast. Vocally not as strong as Debbie, but still 2 nice records that sound a bit like the 1970s, John Lennon/Neil Young influences can be traced, especially during the best song I've been waiting for you. Anyway, let's hope Jerry will work together with Debbie sometime soon, because that seems like a great combination! More info at: https://www.facebook.com/jerry.falzone.7
(Points: 8.0 out of 10)
Don Broco 'Technology' (Sharptone Records/DGR Music)
I was not familiar yet with the London based band Don Broco, but their sound on the new album Technology is quite interesting, as it crosses different genres. The band combines new wave, progressive rock, modern rock and a touch of hi-tech pop and they are doing it very well actually, with typical British style vocals and as biggest surprise, some hidden brass here and there, while the guitarsolo is also sometimes notable. The band focuses on catchy radio-ready melodies during the choruses of most of the included 14 songs. Overall they do have a strong US Rock approach here during those choruses, because they are quite pleasant to listen to and easy to sing-a-long to. It's modern, it's melodic and rocks here and there. Songs like Stay ignorant, The blues and T-Shirt song are fine examples of the Don Broco sound. Linkin Park sometimes is a nice reference to make, but instead of rapping the band has a typical British wave touch and even some 80s hi-tech quirkiness (Tightrope). The Killers meets The Rasmus meets Duran Duran is also something that came to my mind when listening to this band, just check out the song Greatness to understand what I mean. Anyway, this is definitely recommended to check out and an album that could do really well in today's modern pop/rock world. More info at: https://www.donbroco.com
(Points: 8.1 out of 10)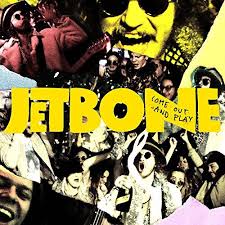 Jetbone 'Come out and play' (Black Pike/BMG)

Out of Sweden comes Jetbone, a band which clearly grabs back to the good old fashioned late 1960s/early 1970s raw, dirty and mean Rock and Roll style. The opening title track of their 3rd album 'Come out and play' and later on the song "Don't hold me back" are sounding actually dangerously close to the classic Rocks by Primal Scream from 25 years ago. I remember that back then this kind of retro-rock was very popular actually, so every now and then there is a revival and Jetbone makes it happen again in 2018. Of course they have more to offer on their new album, because a very melodic song like "It's so hard" touches the Westcoast genre in a very good way, while the southern rocker "Chikadee" is reminding me of Lynyrd Skynyrd doing a dance with The Black Crowes. Very impressive is the soulful ballad "Road in the sky", which feels like a 1970s roadtrip and shows the band's excellent musicianship and also the strong lead vocals (both their bassist Gurten Sjödin and their guitarist Alin Riabouchkin are singing actually!). "Twisted company" on the other hand goes once again in a complete different direction, sounding like an almost The Kinks ish singable semi-rocker. Overall, the band rocks hard and goes groovy all the way, as if Led Zeppelin stood up from the death again in the song "Lady". Even Aerosmith similarities can be heard during the semi-ballad "Not a fool to cry". I guess you can say that Jetbone has got all it takes to become huge, especially when they will perform at the big music festivals, because they definitely have a bunch of crowdpleasers in their repertoire (closing track "Make this song together" could easily be one of them). They are very 1970s rock and roll based, but are making it their own, so despite all the similairites and influences, Jetbone has created an own kind of retro 1970s rockstyle. Check them out at: https://jetbone.se

(Points: 8.3 out of 10)

Vaudeville Etiquette 'Divisions' (Sunyate Records/USA Import/Black Pike Favorites)

The Seattle based band Vaudeville Etiquette is formed around main members Tayler Lynn and Bradley Laina (guitars) whom share lead vocals. Divisions is their latest EP, which is without a doubt, a high quality release that combines Americana, Singer/Songwriter Pop and Melodic Pop/Rock in a classic 1970s style. Both the male and female vocals sound very impressive and the melodies of each and every of the 4 included songs is a pleasant to listen to. Think of a cross between Calexico (especially during the titletrack) and Stevie Nicks/Fleetwood Mac, with some lush female fronted 90s AOR/Poprock a la Robin Beck (Ontario). The heavy bluesy grit of White horse takes a cool slightly different approach, so this EP showcases different directions and definitely makes me interested in their 2 earlier full-length records. Check them out at: http://www.vaudevilleetiquette.com

(Points: 8.4 out of 10)

Love On Drugs 'Solder' (Paraply Records/Hemifran)

The Gothenburg based Love On Drugs is a solo project of Little Green bandleader, guitarist/mandolinist and songwriter Thomas Pontén. Musically speaking it is a more Indie Pop based direction than his regular band. Opener Busy is even reminding of R.E.M., but overall it has a real British sorta indie pop sound, even reminding me of John Lennon during the ballad Scar. Thomas is not doing everything on his own, because he is assisted by several guest musicians. Some Tom Petty ish Americana references acan also be heard such as during the catchy uptempo rocking Solitude, which is the best song on the album. A very diverse album actually, with even a semi melodic rock ish ballad Gone away. Overall, this is quite a nice release! More info at: https://loveondrugs.bandcamp.com/album/solder

(Points: 8.1 out of 10)

David Gerald 'N2U' (Independent/Hemifran)

Born in Mississippi, but raised in Detroit, David Gerald grew up in a poor environment, but learned to play all the inmportant instruments, so he could start writing and recording his own material. This eventually brought him his debut release Hell and back in 2009. Now almost 10 years later he gained a lot of experience and releases a new album titled N2U. The material is blues rock orientated, yet leans towards a slightly heavier side, due to the fact there's some Bonamassa influences to be heard as well. He even throws in some 80s guitar licks here and there, so despite it is pure bluesrock we hear, one can easily notice other influences as well. There's some funky stuff going on as well, while the strong soulful vocals of David even make him sound like Living Colour here and there (N2U and Do it all again). Overall however, this is groovy soulful bluesy rock, which fits nicely between Bonamassa, BB King and Living Colour. Check it out for yourself at: http://davidgerald.com





(Points: 8.4 out of 10)

Marenna 'Livin' no regrets' (Rock Company)

Out of Brasil comes Marenna, a band playing typical 80s Melodic Hardrock, sounding very cliche tingled and with a clear accent in the vocal department. However, fans of 80s Bon Jovi, Jaded Heart and Danger Danger might forgive them, because most of the uptempo tunes on their 3rd album Livin' no regrets are the kinda sing-a-long tunes the melodic hardrockfans want to hear. It's actually a live record, which you can also hear when listening to the raw vocals. Although it isn't bad at all, overall most of the material goes in one ear and out the other. It's best to check it out for yourself at: https://www.facebook.com/marennaofficial/





(Points: 7.2 out of 10)

Cryptic Nature 'Pandor' (Rock Company)

Out of Limburg, The Netherlands comes multi-instrumentalist Koos Thönissen, who found time and effort to put together a true Rock Opera. These kind of lengthy double CDs were released constantly back in the early 2000s, but eventually it more or less died. Good to see someone picking it up again, although it will be hard to reach the Ayreon quality. Especially the vocals are not always strong, but on the other hand it's good to see different singers performing here, with the female singer sounding quite ncie actually. The male vocals are sometimes lacking a bit and the whole concept of the album is something you need to experience yourself when listening to the CDs. Musically it is typical Rock Opera style, so it is a nice adventure through all kinds of music landscapes, although the basic format is bombastic melodic symphonic rock. Highlights are Pandor's adoption and Tayla's teachings. Nice release, although it doesn't reach the high level of Ayreon, Tobias Sammet, Kayak... More info at: https://crypticnature.nl

(Points: 7.6 out of 10)

Sunrise Auranaut 'Inserter' (Rock Company)

It's already the 5th album of the Russian multi-instrumentalist Vitaly Kiselev. Together with his musical partner Alexander Malakhov on synthesizers, he created a 70s based instrumental symphonic/progressive rock adventure, which sounds very impressive. It's not based on melodies, but more on complex structures. 10 songs are included and basically this is interesting to check out if you're a fan of Emerson, Lake and Palmer. Done very well, Inserter is definitely a highly recommended album to the prog/sympho fans out there. More at: https://www.facebook.com/sunriseauranaut/

(Points: 8.1 out of 10)

Still Living 'Ymmij' (Rock Company)

Out of Brasil comes Still Living, a band playing good old AOR/Melodic Rock by the numbers. They remind me a lot of Marco Ferreira/Cartoon, another Brasilian AOR act from many years ago, yet vocally Still Living has a clear accent. Most of the time it is uptempo melodic rock, but when things slow down to an almost AOR ish ballad like during the European bonustrack Redemption, the band shows they are able to bring us some more impressive material than the mostly standarized melodic rock of the rest of the album. If you don't mind the typical Brasilian accent in the vocals, then you can easily check out this nice melodic rockalbum. More at: http://www.stillliving.com.br

(Points: 7.5 out of 10)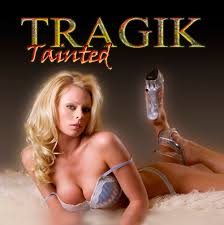 Tragik 'Tainted' (Rock Company)
Multi-instrumentalist Phil Vincent is unstoppable, because ever since he sent me his debut CD in the mid 1990s, he has been releasing records, either under his own name or a band name. His first couple of solo-albums were definitely the best, which featured really great Dokken ish melodic rock with AOR influences a la Arc Angel. Now 20 years later he hasn't changed that much actually, although he released quite some side-projects with the help of other musicians, such as this Tragik. Together with guitarist Damian D'Ercole and drummer Dirk Phillips, he recorded Tainted, the latest album under the Tragik moniker. Musically once again a very nice melodic rock affair, spread on 12 tracks, with quite a lot highlights, such as the uptempo Can't take it back, the lovely midtempo AOR song 'Til I see you again and the ballad Heaven. It is nice to see Phil still releasing quality melodic rockalbums, never giving up his style. For some reasons he makes me remember of the lighter AOR version of Axel Rudi Pell, another musician who never changed style and delivers quality albums every few years. You know what to expect here if you're familiar with Phil's music, if not, then you might find yourself very happy to hear this strong melodic rockalbum! More at: https://www.facebook.com/RockTragik/
(Points: 8.3 out of 10)
Chinawhite 'Different' (Rock Company)
More than 20 years ago the Dutch band Chinawhite was formed and despite their line-up changed a little bit, some of their original members are still on board. Most important member is guitarist Peter Cox, who is joined by several other musicians, including the legendary Phil Vincent. Peter is very active nowadays as label manager (Rock Company), the label which releases the Phil Vincent/Tragik albums and also this new Chinawhite record, the debut of Souls Of Deaf, which features Chinawhite bassist Sander Stappers and several other albums. The new Chinawhite album is a strong melodic hardrock/heavy rockalbum that reminds me a bit of Helloise and Vengeance, with of course the vocalsound of Phil Vincent. Peter is a great guitarplayer, who easily delivers your classic rock kinda riffs and solo's. The songs are melodic and memorable (especially the ballad Hello to the world, the uptempo It means nothing and especially the 2 instrumental tracks), the production by Peter himself of a very high level, so all together a nice recommendable record! Check out more at: www.chinawhite.nl
(Points: 8.3 out of 10)
Souls Of Deaf 'Fortune favors the bold' (Rock Company)
Formed in 2015, the Dutch band Souls Of Deaf is built around Sander Stappers (bass guitar) from Chinawhite, Luc van Rens (guitar), Carlistuta Carlistuta (drums) and Francis Van Der Hoff (vocals). Together they recorded a strong high quality melodic heavy rock/metal record titled Fortune favors the bold. The music reminds us a lot of the good old 80s German Metal bands, Veto, Accept, Tyran Pace and also a bit Judas Priest. Thankfully they are doing their job very well and all sounds pretty good actually. Nothing new here, but that doesn't matter if you bring it tight and at a high level, which is here the case. The vocals are good, the songs are quite catchy, the production is huge and the guitarwork sounds very impressive. I would recommend this album to fans of classic traditional Melodic Heavy Rock/Metal. More info at: https://www.soulsofdeaf.nl
(Points: 8.1 out of 10)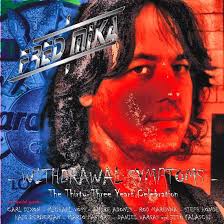 Fred Mika 'Withdrawal symptoms' (Rock Company)
Sunroad is a Brazilian melodic rockband which already released a few strong albums in their 20-year existance, but now their drummer Fred Mika has released his solo debut album Withdrawal symptoms. The album features a lot of guests such as Carl Dixon, Michael Voss, Daniel Vargas, Rod Marenna, Steph Honde, André Adonis and more. Opener Wired in sets the record straight here, because this is a superb midtempo melodic rocker a la Coney Hatch, thanks of course to the fantastic vocals of Carl Dixon. If Carl had sung the whole album, this would have been an absolute killer record and a must have, because now it offers some moments where the vocals are sadly less stronger. On the other hand we are also surprised by for example an unknown fabulous singer called Haig Berberian, who sounds like a cross between Sebastian Bach and David Byron during the midtempo classic hardrock tune Sly side effects. After checking his site I learned he is in a band called Dogman, of whom I reviewed 2 demo tapes 20+ years ago if that is the same band of course! Anyway, he is a gifted singer and let's hope we can hear more of him in the future. Although not all vocals are as strong as the 2 singers just mentioned, the music is mostly high class melodic hardrock with also great guitarwork by Andre Adonis. Definitely one of the better Brazilian Melodic Hardrockalbums out there! More info at: https://rockcompany.nl/artists/fred-mika/
(Points: 8.4 out of 10)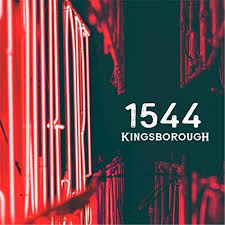 Kingsborough '1544' (Black Pike Favorites)
Out of the Bay Area, San Francisco comes Kingsborough, a band formed around vocalist/guitarist Billy Kingsborough. The line-up is completed by Alex Leach/guitar, vocalist Chris Magione/bass and John Whitney/drums. Along with producer Damien Page Lewis (Rihanna, The Wood Brothers, Katy Perry), they recorded a fantastic typical American retro rock album that combines bluesy rock, southern rock, classic rock and a bit of soulful 70s AOR into an exciting melting pot! Billy is a fantastic singer and the overall sound could have brought them fame and fortune back in the 1970s, but of course even nowadays this kind of rock is praised. Subtle lies sounds really amazing, a lovely classic rock 70s inspired semi-rocker/ballad with strong melodies, excellent guitarwork and superb soulful vocals, kinda like late1970s Journey meets 70s Bad Company/Free actually! More pure Journey references can be found during Wild ones, another soulful semi rockballad that is dangerously close to Steve Perry's vocals in the late 1970s with Journey! The band also rocks pretty groovy and bluesy here and there, with the southern rock flavor added most of the time, like a mix between Black Crowes, Lynyrd Skynyrd and Thunder. Highlights include Something strange, Where I belong and Before long. Some really good sensational stuff going on here, so don't miss out this release! More info at: http://www.kingsboroughmusic.com
(Points: 8.5 out of 10)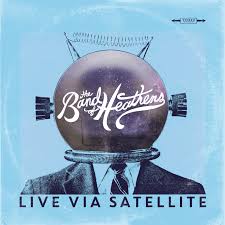 The Band Of Heathens 'Live via Satellite' (BOH Records/Black Pike Favorites)

The Texas based band The Band Of Heathens has that typical American rootsy Americana/Rocksound we all love so much to hear. Call it Classic Rock, call it soulful bluesy rock, call it what you want, because this is how good quality music needs to sound like. With a clear 1970s approach, this band has been building quite a reputation the past 13 years, releasing several albums, of which Live via Satellite is the latest one. The band's sound is sometimes close to Black Crowes, yet a bit less rocking and more soulful and melodic like Little Feat meets Steely Dan meets JJ Cale, but then still showing an own original sound. However, if these kinds of bands are up your alley, you should definitely check out The Band Of Heathens, a band which simply deserves it to become huge! Opener Sugar queen and the slightly Southern Rock ish Alabama of this 5 tracks counting EP are guaranteed hits due to it's lovely lazy 1970s classic rock vibe and soulful vocals. Make sure you check out this band a.s.a.p. at: https://www.bandofheathens.com

(Points: 8.6 out of 10)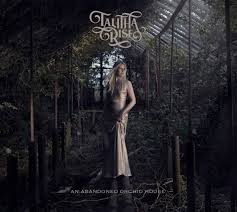 Talitha Rise 'An abandoned orchid house' (Nineteen 73/UK Import)
Out of the UK comes Talitha Rise, a very talented musician/singer/songwriter who combines elements of Art Pop, Folkadelic, Progressive, Indie, Psychedelic Folk, Ethereal and more atmospheric sounds, with beautiful celtic/folk like vocals/melodies in an almost Clannad ish style. She plays Guitars, Stringed Things, Bowed Things and Keys, while she is assisted by Martyn Barker (Shriekback, Robert Plant, Marianne Faithful, Billy Bragg) who played the drums and other instruments. The music is very peaceful and takes you on an adventureous trip through the UK, Scotland and Ireland somehow. Especially the vocals are really beautiful and a blessing to listen to. Make sure not to miss this album! More info at: http://www.talitharise.com
(Points: 8.3 out of 10)
Weend'O 'Time of awakening' (SonicBond/Nova/Plastic Head/Nineteen 73/UK Import)
Out of France comes Weend'O, a female fronted band which was formed 10 years ago. They made their debut in 2012 with You need to know yourself and are now following it up with the concept record Time of awakening. The band 's line-up consists of Laetitia Chaudemanche (vocals, keys), Térence Nguyen Yan (guitar), Maxime Rami (bass) and Nathanaël Buis (drums). Especially the combination of the angelic almost celtic like vocals of Laetitia with the complex progressive rock/metal music is working very well actually. Tool meets Within Tenmptation would be easy to say, but actually Weend'O has a sound on their own. Thanks to crowd-funding and the help of promotion by Nineteen 73, Weend'O has released a wonderful masterpiece for anyone looking for high quality music that sounds challenging enough for the progfans, but melodic enough to keep the regular music fans interested. Make sure not to miss this release, for more info go to: http://www.weendo.fr
(Points: 8.4 out of 10)
Carrington MacDuffie 'Kiss make better' (Pointy Head Records/Hemifran)
In 2014 New York native singer/songwriter Carrington MacDuffie released her debut album, which is now followed up by Kiss make better. She is actually spending most of her time in Austin and Seattle, where she recorded this album together with 4 musicians, Her voice has a clear raspy country/Americana kinda feeling (Patsy Cline), but musically speaking it is much more diverse, with some 80s synths added to quite a few songs. 13 tracks are included, of which probably the best are the uptempo poprockers Hot sun of the summer and Why can't he be you, both catchy and in early 80s ff style and the midtempo 80s AOR/Pop tune Come for me. There are a few traces of Americana here and there, such as the opening titletrack, while the new wave/synths influences are also present throughout the album. Not a groundbreaking record, but nevertheless interesting to check out if you like for example Shandi or Kim Carnes. More info at: http://carringtonmacduffie.com
(Points: 7.8 out of 10)
Melanie Dekker 'Secret spot (Creative BC/Hemifran)
Canadian singer/songwriter Melanie Dekker has been active for quite some years now and her latest release is titled Secret spot. The included music is smooth singer/songwriter pop/westcoast/Americana orientated, with a clear customer friendly approach, which could easily bring her some potential hitsongs. The material is comparable to Jewel, Heather Nova and Sharon Corr. Melanie's voice is very strong and it is a pleasure to listen to her songs. 10 are included on Secret spot and not a single dull moment can be found here. She is helped by a few other musicians, including Allan Rodger (Mike Reno/Kick Axe/Shari Ulrich) and Keith Scott (yes, the famous Bryan Adams guitarist!), while the Canadian Award winning producer Sheldon Zaharko (Billy Talent, Bad Company and Tegan and Sara) produced the record. Highlights are opener Memories of you, Ginned up and the titletrack, even sounding like a female version of Tom Petty. Make sure to listen to this album when you get the chance! More info at: http://www.melaniedekker.com
(Points: 8.1 out of 10)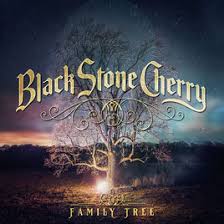 Black Stone Cherry 'Family tree' (Mascot Records)
Family tree is already the 6th album of the American band Black Stone Cherry and slowly they are becoming a household name in the classic rock circuit. Their music has not changed that much, although they seem to have become more soulful and less rocking with every new album. This new record is a pure Southern Rock meets Classic Rock ish record. Influences of Lynyrd Skynyrd, Black Crowes and Led Zeppelin can be heard very clearly when listening to strong songs like Burnin', My Last Breath, You got the blues or Southern Fried Friday Night. It's obvious that James Brown has also influenced the band's singer/guitarist Chris Robertson, which can be heard in the song that is even named James Brown. Their much heavier sound of the past is put aside, but that is all part of the evolution of a band's sound, because you can easily identify now their sound and truly recognize Black Stone Cherry!
(Points: 8.4 out of 10)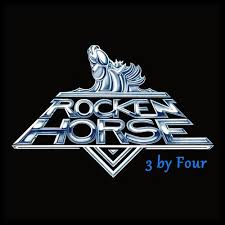 Rocken Horse '3 by four' (Independent/USA Import)
Between 1975 and 1984, the Chicago based band Rocken Horse was active and they were kind enough to sent me their rare 1981 vinyl record, which was filled with classic 80s US Melodic Hardrock. They remind me a lot of Rail, Triumph and the M&R Rush Band, but just like many early 80s independent bands, also Rocken Horse split up eventually, but in 2008 they reformed and now they have released a new 3 tracks counting CD titled 3 by four. It really kicks major ass and is probably the best thing they have ever done! The production is perfect, with both Me and you and Love for just one night being fantastic uptempo classic 80s US Melodic Rockers with biting guitarwork, catchy melodic harmonyvocal driven choruses and strong lead vocals, in the style of the earlier mentioned legendary bands. Final track Break the habit is more midtempo pompous Melodic Rock with a chorus that sounds close to Angel in their heydays. Without a doubt, a lovely return and hopefully more will follow in the near future, including perhaps a new full-length vinyl record! Anyway, do not miss this great band at: http://www.rockenhorse.com
(Points: 8.5 out of 10)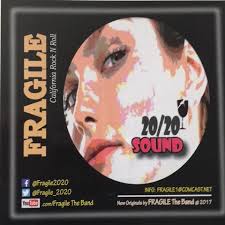 Fragile 'Various recordings' (Independent/USA Import)
The San Jose, California based band Fragile is definitely a rare cult AOR band, which was formed in the late 1970s and released an awesome vinyl record in 1983 titled Fragile the album, which is still considered an AOR/Pomprock classic in the AOR circuit. We did a review of this album sometime ago (April 2011), but actually they released more records, including one in 1981 and several after 1983. Hard as a rock for example was released back in 1991 and without a doubt, this is a highly underrated release. Musically speaking we are listening to high class early 90s AOR/Melodic Rock in the style of Mara, if anyone remembers that band from the same period. The first couple of songs are truly sensational, including the midtempo melodic rocker Something must be wrong (a la Rox Diamond), the classic uptempo Hard as a rock (a la White Sister) and the semi AOR ballad Just let me show you. The mixture of piano-led AOR keys with a guitar orientated melodic rocksound and harmonyvocal driven catchy choruses are making them a true traditional 80s American Melodic Rockband, which was a slight change compared to their co-female vocal fronted Pomprocksound of their vinyl record from 10 years earlier. It's weird this 1991 record never got the promotion it deserved, because it sometimes touches the albums of this period we now consider classics. Anyway, it's never too late and bandleader Henry Peter was kind enough to sent me almost all Fragile material on hand, including a 90s solo record he did, a greatest hits record of Fragile, the mentioned Fragile albums and most importantly, a preview of a new record (their 5th) which will be titled Fragile 2020 Sound, to be released in the near future. The 3 new songs can actually be found on this greatest hits record titled The shh... hit, which was released in 2017. These are the midtempo melodic rocker Ready, Willing and able, the lovely classic 80s inspired uptempo melodic rocker See it in your eyes (early 80s Dokken with cool pomprock keys a la White Sister) and the emotional AOR ballad I've been there. They sound quite good and are definitely a nice taste of things to come! Can't wait for their new record! The rest of this greatest hits record takes us on a nice journey throughout the Fragile career between 1980 and 2017, including songs from their rare early 80s vinyl records, some unreleased tunes, tracks from their 1991 record, Henry's solo release and the lovely Run the risk, which can only be found on the legendary superb AOR compilation record of KSJO Best of the Bay. Concluded, Fragile is still kicking ass and expected to bring us new material soon! Meanwhile, check them out at: https://www.facebook.com/Fragile2020/
(Points: -)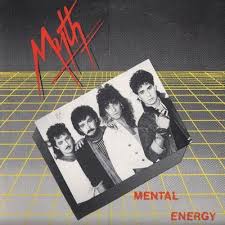 Myth 'Myth/Mental energy/Rocks!' (Independent/USA Import)
Drummer Henry Botello from the band Myth were kind enough to sent me their 2 awesome rare vinyl records, as well as a disc with their 3rd album Rocks! High quality 80s US Melodic Hardrock is the name of the game here, with their debut EP and follow up Mental energy revealing early 80s Pomprock influences and their final record Rocks! going more into the late 80s US Melodic Heavy Rock direction with high pitched vocals and flashy guitarwork, like Fifth Angel and Leatherwolf. Somehow that final record is offering the best Myth material ever recorded, but without any additional info I am afraid it is impossible to get or inform you about it's release. It includes 19 tracks in total and if you listen to the awesome uptempo melodic rockers Good lovers, Lethal injection and Hold me close, the AORish No one like you, the huge semi ballad White lies or the midtempo Guess I was wrong, then you will agree that this should have been a major label release somewhere in the late 80s. Rail, Leatherwolf, Fifth Angel, Q5, Triumph and such bands come to my mind when listening to this super tight record. I am afraid however there is no info to be found on this record at all, so anyone who is interested you can come visit my place and I will put it on here! Their record Mental energy should be easier to get, but I think their rare debut mini vinyl EP and this final Rocks! CD are the ones you really need to hear because of the immense high quality of musicianship. Check out some of their past performances at: https://youtu.be/9kFp4bWHBh8
(Points: 8.5 out of 10)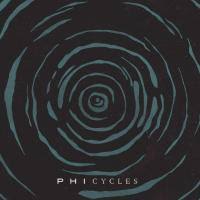 PHI 'Cycles' (Gentle Art Of Music/Nineteen 73)
Out of Austria comes the band Phi and their 4th release is titled Cycles. They exist since 2006 and the band's line-up features Stefan Helige / Guitars, Nick Koch / Drums, Keys, Markus Bratusa / Vocals, Guitars, Keys and David Loimer / Bass, Backing Vocals. Their previous record I reviewed was back in 2011 and sadly I cannot recall it very clearly and I am not sure if a release has been done in between. However, this new record starts with a fantastic melodic progmetal tune that comes across like a mixture between Threshold and Evergrey, with superstrong melodies and great vocalwork. It makes me right away very interested in them and actually this opening track belongs to the better progmetal songs of the year 2018! 6 tracks are included in total on this new record and perhaps now after 12 years the band has released their finest album. Although not as good as the first song Amber, the high level of melodic progmetal is kept until the very end, with as other highlights In the name of freedom (lovely guitarsolo) and . Make sure not to miss this band if Threshold and Evergrey are up your alley. More at: http://www.phi-band.com/band.html
(Points: 8.5 out of 10)
Frequency Drift 'Letters to Maro' (Gentle Art Of Music/Nineteen 73)
Letters to Maro is already the 7th album of the band Frequency Drift. Main members are Nerissa Schwarz: harp, mellotron and Andreas Hack: keyboards, guitar, while the rest of line-up changes every now and then. For instance they now have a new vocalist called Irini Alexia. The music is calmer celtic progressive pop/rock in the style of Mostly Autumn, Karnataka, Magenta, Iona and such. Irini has a very nice pleasant voice, which is important for this kind of music. Although they don't reach the high level of mentioned bands, I can still recommend it to the fans of mentioned bands, as Frequency Drift nevertheless delivers some very nice melodic laid-back music. Somehow a few times it actually reminds me of ABBA, vocally speaking that is, yet the music is completely different! Hear for yourself at: http://frequencydrift.com
(Points: 8.1 out of 10)
Lionsoul 'Welcome storm' (Limb Music/Bertus)
In a moment of time I received weekly Italian Power Metal albums and a lot of them sounded very average. It must have been 15-20 years ago when Rhapsody, Labyrinth, Vision Divine and such ruled the Italo Power Metal scene. What followed were thousands of copycats and by the 2010s the genre had died. Limb Music is proud to keep it alive every now and then with new releases, of which Fogalord sounded a bit too average to review, but Lionsoul is definitely on the better side of life, releasing a strong 2nd album. Nothing new under the Italian horizon, so this is good old time fast Italo Power Metal with memorable hooks and singable choruses in the best Rhapsody/Labyrinth style, with also similarities to Blind Guardian. Fans of such bands will grab a sword and get on their imaginery horse to ride on the wide open fields to claim a victory to all other music genres, as finally a new album in this genre has been released! The guitarwork is also very good and a song like Gatling sight will absolutely please everyone who likes Blind Guardian, Seventh Avenue or such acts. Don't miss this release if this is up your alley!
(Points: 8.1 out of 10)
Kelsea Ballerini 'Unapologetically' (Black River Entertainment/USA Import)
Not sure how this album ended up on our desk, but it sounds quite good actually. Nothing new or groundbreaking, because it is very commercial typical American New Country crossover Melodic Pop/Rockalbum, a style which we have heard from a lot of female singers the past 25 years, but nevertheless it is a nice record to put on as background music. In The Netherlands we have Ilse De Lange doing this, but in the USA there are millions of such female singers. Kelsea Nicole Ballerini is a young singer and songwriter, signed to Black River Entertainment and Unapologetically is her 2nd album. She has scored a major hit record in the USA with this album, reaching the Billboard Charts and selling around 100,000 copies, but outside of the USA probably nobody has heard her music. A pity, because the commercial hit potency of most tunes is very clear, with references to Shania Twain and for the complete picture Kelsea also has the looks, so she should easily become popular for the big masses. Musically speaking however to become interesting for the music critics, she has to do some more edgy things, as now the material is way too polished and standard. Nevertheless, if that is your taste, then you will like it for sure. More at: https://kelseaballerini.com
(Points: 7.9 out of 10)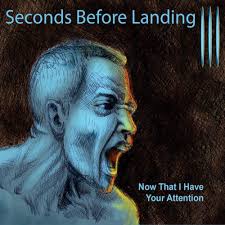 Seconds Before Landing 'Now that I have your attention' (Independent/USA Import)
The American band Seconds Before Landing is doing things differently, making the kind of art ambient semi-prog/pop music like bands such as Pink Floyd, Crack The Sky, Alan Parsons Project, King Crimson and even Can used to do, focusing on sci-fi instrumental passages, laid-back vocalwork, some jazzy sax, a guitarsolo here and there, speaking like vocals and concept like themes. They managed to have some well-known names on their albums, including members from King Crimson, Jeff Beck, Crack The Sky and Pink Floyd engineer Andy Jackson. Their latest album Now that I have your attention brings us more of such non-commercial music and it's really a grower to discover the beauty. Influences of mentioned bands can be heard very clearly here, but it remains an independent recording, so you have to accept it is not as big sounding as the past albums of similar acts from this mainly 70s orientated style. However, I am quite convinced that fans of King Crimson will be very interested in checking out this album! A song like Things sounds like an exciting mixture of King Crimson, ELP, Tangerine Dream and Pink Floyd for example. If a major label picks this up or let's say Inside Out Music, then Seconds Before Landing could easily end up releasing a sensational record. Not yet their finest moment, but I am sure Seconds Before Landing will one day release an epic record! Progfans with an open-mind need to hear this, especially Pink Floyd fans. More at: www.secondsbeforelanding.com
(Points: 8.2 out of 10)
Various Albums 'Fastball Music/Echozone' (Fastball Music/Echozone)
The German labels Fastball Music/Echozone sent me a bunch of their releases and to make life easier I will put them all in 1 review. First we have the German band Inner Core, whom released a nice debut album titled Soultaker, which musically is Symphonic Melodic Heavy Rock/Metal orientated with clear Epica/After Forever/Xandria/Visions Of Atlantis similarities, although vocally their singer Anna Rogg is not in that league. Nevertheless, it doesn't sound bad at all, and fans of this huge genre will definitely enjoy this album. Steel Made sadly has a very weak singer and their hardrock is a little bit too standard, so I am afraid they are way too early with this record. In Good Faith on the other hand presents us very strong Electro Pop in the classic Depeche Mode style, including very strong vocals. This German band delivers high quality material on their new album Trinity, which also includes a nice cover of the Joy Division classic Love will tear us apart. Final release comes from a German band called Mills, whom have been active since 1994, so they have already released quite a few albums the past 25 years. Their new record Monochrome contains a sorta Gothic Rock style, with influences from 80s Synth Pop and 90s Alt rock. They are doing it at a very high level actually, reminding a bit of Depeche Mode mixed with for example The Cure.
(Points: -)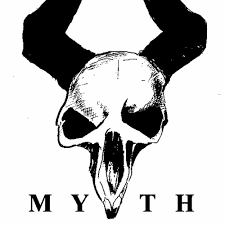 Myth 'Idiots savages' (Independent/Ireland Import)
Not to be confused with the same named band from the USA, which was a 80s Pomp/Melodic Hardrockact. This Myth comes from Ireland and they are definitely a band to watch out for in the near future. They were kind enough to sent me a CDR with their singles, as they have only released 3 songs so far. Their sound is described as Jefferson Airplane, The Cranberries, Fleetwood Mac and Paramore, which more or less sounds correct after listening. The band's female singer (and violin player) Alexx Webb has a very good strong voice and Myth's melodic alternative rock has the potential to give them a break someday soon. Although it might not all sound really original, Myth are performing their material at a very high level! Stacy is one of the highlights here, a midtempo groovy but very melodic and haunting song that even reminds me a bit of The Devil's Blood, especially when it starts to rock and gets all epic after 4 minutes. I look very much forward to a future full-length release, but meanwhile check them out at: https://www.facebook.com/MYTHmusicofficial/
(Points: 8.3 out of 10)
Viva 'Living well is the best revenge' (Independent/Hemifran)
Now this is a very diverse record that covers a lot of different music genres, from 50s rockabilly to groovy 70s hardrock, pure blues, doo-woop and some modern pop, it's like a trip from Nashville to anywhere else in the world! Viva is not the German band from the 1980s, but stands for the New York based singer/songwriter Vivian DeConcini. She has a very good voice and I would love her to sing some real rock and roll, because that would suit her voice at best if you listen to the strong rocker She's so very. Closing track Driving to New York is also quite a nice song actually, with some more 70s influences and reminding me of Suzi Quatro. The artwork of the album looks like a 1970s soundtrack, which is quite cool, as if you're listening to a Tarantino soundtrack, but musically it is sometimes a bit too diverse and I feel Viva can do much better, judging on a few of the more rockier tunes. She has a great voice and the material is overall quite catchy, but the ones that sound like Caro Emerald or Dolly Parton could have been left out here I'm afraid. Nevertheless, check for more info at: https://vivadeconcini.com/
(Points: 7.7 out of 10)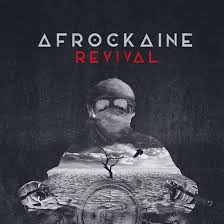 Afrockaine 'Revival' (STF Records/Germany Import)
Here we have a big surprise out of Algeria! STF Records usually releases albums from bands that come out of the German area, but Afrockaine comes all the way from Algeria and their new album Revival is the best STF Records release I have seen in ages. This is high quality modern Hardrock! Everything sounds good here, including strong vocalwork, a huge production and some great songs. This could easily been a major US label release, like a Stone Sour, Alter Bridge or Shinedown, because that is the direction you must think of when you want to check them out. The band was formed back in 2009, but this is the first time I get to hear them and I really must admit that this band is delivering the goods very well with this record. No fillers here, as this is Americanised modern Hardrock at it's best, but Afrockaine also gave it a touch of their African roots, especially hearable in the drumming. One of the finest songs is African Sacred Fire, with it's catchy melodic rock choruses, combined with some typical African rhythms. Check them out at: https://www.facebook.com/Afrockaine/
(Points: 8.3 out of 10)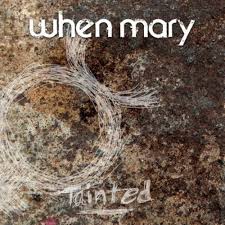 When Mary 'Tainted' (Sonic Bond/Nineteen 73)
Tainted is the 2nd album of the Norwegian band When Mary and it is definitely an interesting release to check out. The band features the former White Willow singer Trude Eidtang, who is blessed with a fantastic voice. Opener Soothing stitches brings us some beautiful melodies, sounding like a sorta gothic melodic rocker. The music itself offers quite some influences, with a big organ here and there, some trip-hop sounds every now and then, artrock, electronic, ambient and a little prog/symphonic rock. At times it reminds me of a cross between Kate Bush, Magenta, Mostly Autumn and Tracy Hitchings. I actually didn't expect it to be this good, but there is some beautiful music on this album, such as the lovely Wonderful warning and Frequency. There are no weak moments to be found and the musicianship is of a very high level. If you're a fan of Magenta, Karnataka, Mostly Autumn and such, then this is a must-have for you!
(Points: 8.5 out of 10)
Martin Kerr 'Better than brand-new' (Independent/Hemifran)
The British singer/songwriter Martin Kerr travelled around the world, but eventually settled in Canada, where he started his carreer in music. His latest album Better than brand-new shows that we are dealing here with a very fine musician. Martin has a very strong voice, very melodic and almost AORish (Freddy Curci), while the music is a mix of 70s singer/songwriter (Cat Stevens, James Taylor, John Denver) and polished acoustic 90s AOR/Pop (Russ Irwin, Bob Carlisle, Venice etc). Some might call it safe by the numbers music, but others will absolutely love the voice and the melodic songs. Martin has got the voice that works best for this kind of music and if you're a fan of either 70s singer/songwriter or 90s acoustic AOR/Pop, then this is highly recommended to check out! More info at: https://martinkerrmusic.com
(Points: 8.2 out of 10)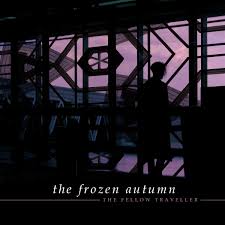 The Frozen Autum 'The fellow traveller' (Echozone/Soulfood)
Formed 25 years ago, the Italian band The Frozen Autumn has never changed their sound and on this new record they still have the classic 80s European Dark-Wave/Neo-Romantic Synth dominated sound as if Animotion, Clan Of Xymox, The Essence, New Order, Joy Division, Human League and Depeche Mode are still ruling the charts. It is a very strong album with great vocals and a lovely melodic sound in classic 80s style, with loads of synths all over the place. You will not find anything better than this I think and even The Editors might be able to learn something from this band! The Frozen Autumn is formed around Diego Merletto and Arianna a.k.a. Froxeanne, both sharing the goth like male vocals and the more pop orientated female vocals. Animotion is a very clear comparison I can draw here, perhaps The Frozen Autumn is a bit less commercial, but any fan of dark 80s wave/romantic will absolutely love this album. Check out this band at: https://www.thefrozenautumn.com
(Points: 8.5 out of 10)
Mike Spine 'Forage and clean Volumes 1 and 2' (Global Seepej Records/Hemifran)
Seattle/Europe based Mike Spine has been making music (9 records so far) and performing with several bands since 1995 and now releases a jam-packed double CD set under his own name. The included music is high quality singer/songwriter meets melodic powerpop/rock and a bit of Americana. 32 songs in total of exciting melodic music that reminds me a bit of The Jayhawks, Calexico, Fleet Foxes, Band Of Horses, War On Drugs, Wilco, Dawes, Ryan Adams and The Posies. His past bands were more punk/altrock orientated and that's what we can hear on disc 2 mainly, because actually this 2 CD set is a sorta greatest hits compilation of Mike, yet recently recorded. Mike delivers quality music, no matter which style he does, because it is always based around strong melodies and his melancholic voice suits the music quite well. The material was mostly recorded and mixed at Haywire Recording in Portland, Oregon with longtime engineer Rob Bartleson (Wilco, Pink Martini) and mastered by Ed Brooks (Pearl Jam, Heart) at RFI/Resonant in Seattle. The result is a nice diverse adventure that will definitely find it's way to the fan of quality music. Disc 1 is laid-back and more acoustic driven singer/songwriter/light powerpop/rock, while as mentioned Disc 2 offers uptempo electric guitar driven melodic rock/punky stuff. From start to finish this is quality stuff and for more info go to: www.mikespine.com
(Points: 8.4 out of 10)
Emerald Sun 'Under the curse of silence' (Fastball Music)
The Greek band Emerald Sun alreadty exists for a long time now, since I reviewed one of their earlier albums about 10 years ago. Now it's time for Under the curse of silence, a nice melodic heavy rock/metal album in classic traditional style of Priest, Primal Fear, Nocturnal Rites, Mystic Prophecy, etc.Vocally not always without an accent, the result is a nice record in the style of mentioned bands, so nothing new under the sun, but good old melodic metal with cool flashy guitarwork. If this is your kind of music, definitely recommended to check out at: http://www.emeraldsun.gr
(Points: 7.5 out of 10)
The Fierce And The Dead 'The euphoric' (Bad Elephant Music)
Now here we have a fantastic tight sounding instrumental band from the UK. The band The Fierce And The Dead consists of Matt Stevens on guitar, synth, and piano; Kev Feazey on bass, programming, synth, and percussion; Steve Cleaton on guitar and piano; and Stuart Marshall on drums and percussion. Together they created this great album titled The euphoric, which is mainly modern sounding uptempo melodic rock/progressive rock and some darker slower almost stoner rock ish moments here and there, with a focus on instrumental melodies that are created by either the guitar and/or the synths/piano. Actually it sounds quite diverse and takes the best of the 80s, 90s and 00s decade, yet only instrumentally speaking, because the band doesn't have singer. Without a doubt, they keep you interested and they definitely bring something extra to get noticed in this busy world. Check them out at: https://tfatd.bandcamp.com/album/the-euphoric
(Points: 8.3 out of 10)
Mona Wallin 'To build a fire' (Independent/Hemifran)
Out of Sweden comes the talented singer/songwriter Mona Wallin, who recorded this album already back in 2015, but it took some time to release, but eventually mid 2018 it is released. 8 songs are included and musically we are listening to some very nice Americana/70s Singer-songwriter orientated music with here and there rootsy rock influences, such as during the strong semi-rocker Cold came back. On the other hand, some pure Americana with a bit of Joni Mitchell ish Folk influences can be heard during Gold dust and a song like Way back home reveals Westcoast influences, so there is definitely some diversity to be heard here. Mona has a pleasant clean voice and back in the 70s US labels would have easily snapped her up. Just listen to Six black horses and you can hear an angel singing! This kinda music is quit popular nowadays as well, so who knows in a few years time Mona will also be a household name, Check her out at: https://www.monawallin.net
(Points: 8.1 out of 10)
True North 'Open road, broken heart' (Independent/Hemifran)
Out of Oregon, USA comes True North, a band compromised of singer/songwriter/ukelele player Kristen Grainger, singer/multi-guitarplayer Dan Wetzel, guitarplayer/banjoplayer Dale Adkins and his wife Suzanne Pearce Adkins on contrabass. Together they recorded a very nice peaceful traditional Americana/Westcoast/Bluegrass mixture album titled Open road, broken heart. Besides 8 originals, also 4 covers are included here. The result is a nice trip through these typical American genres, with strong vocals and nice instrumental back-up, packed in a collection of 12 songs in total. Not groundbreaking or anything new can be heard here, but it's nevertheless nice to hear at: https://www.truenorthband.com
(Points: 7.7 out of 10)
Dan Siegel 'Origins' (Dan Siegel Music/Hemifran)
Born in Seattle, Washington, and raised in Eugene, Oregon, pianist and composer Dan Siegel has already released 21 solo albums, of which Origins is his most recent one. The album features guest musicians such as Allen Hinds: electric guitar, Ramon Stagnaro: acoustic guitar, Craig Fundyga: vibraphone, Rogerio Jardim: voice, Brian Bromberg: acoustic bass, Vinnie Colaiuta: drums and the legendary Lenny Castro: percussion (Toto and thousand others!). The included music is smooth instrumental westcoast/jazz, very relaxing and perfect as background music. Done very well, but that is no surprise since Dan has been in the business for 35 years now. One of the remarkable items in his discography is the score for the legendary movie Reform School Girls (the one with Wendy O' Williams!). Anyway, this is relaxing music that will be loved by fans of instrumental smooth jazz/westcoast, so go check out more at: http://www.dansiegelmusic.com
(Points: 8.0 out of 10)
Magical Heart 'Another wonderland' (Fastball Music/Soulfood)
The German band Magical Heart was formed in 2014 and Another wonderland is their debut record. They are formed around drummer Charly Barth (Wayward), vocalist Christian Urner (Herezy, Old Age Revolution), bass player Robert Frenz and Hammerschmitt guitarist Gernot Kroiss. Shortly after the release of the album, their vocalist left the band and was replaced Kilian Kellner. Of course that is not really good for a new band and a first record, because then it doesn't really represent their music in case you catch them live due to the change of singer. The included music is typical 80s German Melodic Hardrock in the style of especially Pink Cream 69, Bonfire, Victory, Steel Dawn, Jaded Heart, Casanova, Vice, Craaft, Vamp, Domain (and Helloween during Time will come) and I have to admit that it is done at a very high level, easily reaching the level of some of the mentioned bands. It might not be original, the band has done a great job in creating that perfect German Melodic Hardrock record, including a huge production sound! In case you're a fan of any of the mentioned bands, then you don't want to miss Magical Heart at: http://magicalheart.de
(Points: 8.3 out of 10)
Florian Grey 'Ritus' (Echozone/Soulfood)
Melodic Gothic Hardrock is the name of the game here and the German band Florian Grey are doing that very well on their 2nd album Ritus. The songs are melodic, uptempo and rocking, reminding a lot of Him. 12 tracks are included and a lot of them sound really impressive, such as the catchy uptempo Until we go down, which has the potential to become a classic in this genre and the beautiful ballad A cold days night is destined to be a winner for anyone looking for a classic Power Ballad 80s style. The Mission and Gene Loves Jezebel are also acts that come to mind when listening to this band, but they sound a bit heavier and are adding Hardrock influences in their sound. Do not miss this band at: http://www.florian-grey.com
(Points: 8.4 out of 10)
Stormy Mondays 'Suitcase full of dreams CD-VINYL' (Independent/Hemifran)
Out of Northern Spain comes Stormy Mondays, a folk-rock band which mixes influences of Americana, Soul, 60's British Invasion and Asturian folk music. Although vocally it is not that strong, their music is nice and melodic, sounding like a cross between Bob Dylan (vocally), Neil Young and Calexico. What really makes their 4 tracks counting EP CD interesting is the fact that it is actually the first media which not only looks like both a regular CD and 45 RPM viny single, but you can also actually play it both ways. This makes it a rather unique disc and I wonder why this isn't pressed by more artists and bands, because then you really have something that will appeal to both the vinyl and CD fans. Anyway, more info on this release at: https://en.stormymondays.com
(Points: 7.7 out of 10)
Geoff Albert 'Open your heart' (Independent/Hemifran)
​Trombonist Geoff Alpert has been in the music business for about 40 years now and worked with a lot of musicians. However, Open your heart is his solo debut album, which is a lovely smooth instrumental jazzy westcoast/fusion album (late 70s/80s kinda vibe). This is one of those perfect laid-back background album music releases you can play anytime you want to, although during the summer it sounds at it's best! Earth, Wind & Fire is a good comparison here, yet this is mostly instrumental, although here and there some background vocals can be heard. Besides Geoff on trombone and baritone horn, other involved musicians include co-producer/musical director/keyboardist Gail Jhonson, the L.A. Collective – guitarist Adam Hawley, keyboardist Greg Manning, and drummer/percussionist Tony Moore, and guests like saxman Michael Paulo and flautist Althea Rene. The result is a recommended album to anyone into instrumental jazz-fusion and make sure to listen until the very end where we can hear the album's finest song The crusade. More info at: https://store.cdbaby.com/cd/geoffalpert2
(Points: 8.3 out of 10)
CJ Simmons 'Forever' (Zooter Records/Hemifran)
The first couple of songs on the CD Forever of the Nashville based duo CJ Simmons are very commercial country-crossover-pop-ccm-aor-poprock kinda tunes (Anywhere that isn't here and You can count on me), which are both radio-ready and remind me a bit of 90s Bryan Adams (The best of me - style). However, the bluegrass and country can be heard completely during a song like You can count on me and so it goes on and on until the end of the album with these style changes, with however mostly commercial pop driven tunes (the midtempo AOR ish Angel with a great guitarsolo and the Bon Jovi countrypop of Five kids to raise), but there's also room for some underground pure bluegrass/country ish material (Shinedown, Hit and run) and quite some ballads (Someone should've cared is dangerously close to classic Juice Newton), so quite a lot of diversity going on here. They all have in common that we can hear both male and female lead vocals, because CJ actually stands for Christian and Jessica Simmons, whom are performing as a duo for many years now, mostly in front of the miltary all over the world. Check it out for yourself at: https://www.cjsimmons.com
(Points: 8.2 out of 10)
Amanda Abizaid 'Walking in twos' (Independent/Hemifran)
Most interesting detail on the CD Walking in twos of American/Libanese musician Amanada Abizaid is the appearance of Stephen Arthur Stills of Crosby, Stills, Nash & Young on the titletrack. The music itself is nice singer/songwriter pop/rock on this first track, with also good vocalwork from Amanda. However, the rest of the album is a more hi-tech affair, with also songs that clearly go into a World Music direction, which isn't bad at all and recommended to the open-minded music fans out there, although except from the midtempo Reggae ish One love (not the Bob Marley song), these songs are not that strong I'm afraid. On the other hand, I do feel that she has potential in someday releasing something very sensational, so who knows! Meanwhile, check for yourself at: http://amandaabizaid.com/music/
(Points: 7.5 out of 10)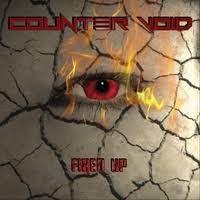 Counter Void 'Fired up' (Independent/USA Import)

The American band Counter Void brings us a very nice new album titled Fired up, which musically is a mix of groovy melodic hard/heavy rock and progressive metal, with fantastic clean melodic vocals. The result is a highly recommended album that reminds me a bit of a mix between Jeff Scott Soto, Enchant, Alice In Chains, Hurricane and Rush. Counter Void consists of Ben Hafeman (Lead Vocals, backing vocals, guitars, bass, keyboards, instrument programming) and Brad Miller (Lead Guitar, backing vocals, guitars, bass, keyboards, instrument programming), so it is actually a duo, although the sound is as if this concerns a full band. Highlights are the groovy midtempo rocking Don't touch, the ballad Riptide and the beautiful semi AOR balla, but the whole album is a success and should be checked by anyone into high class melodic heavy rock/metal with picture perfect vocalwork and precise guitarwork. More info at: http://www.countervoidband.com

(Points: 8.5 out of 10)

Whitherward 'The anchor' (Independent/Hemifran)

Whitherward is an indiefolk band from Nashville, Tennessee, which started as a duo (singer Ashley E. Norton and her busband singer/guitarist Edward A. Williams), but after a while violin player Stephanie Groot and bassist Patrick Hershey joined them. Now they have released their first full-length album, The anchor, which musically shows a sorta own face, which is a mix of singer/songwriter, 20s jazz, a bit of pop/rock and folk. Especially the songs with Ashley on vocals are quite impressive, such as the titletrack, Burn the roses, the fantastic Teeth and Nephew.Thankfully she sings most of the songs, because her voice is really amazing. Sometimes the music is a bit experimental and theatrical with slightly weaker vocals of Edward (Deaf, dumb and blind), but on the other hand it makes it a diverse and original CD that is interesting if you like for instance Imelda May and Caro Emerald. Check out more at: https://whitherward.bandcamp.com/album/the-anchor

(Points: 8.0 out of 10)

Band Of Rain 'The dust of stars' (Nineteen 73/UK Import)

Out of Wales comes Band Of Rain and The dust of stars is already their 5th album. The band is formed around band leader Chris Gill (guitar/multi instruments/programming) and Micha Steinbacher (bass, flute, sax, multi instruments, programming, vocals). On 2 songs we can hear vocals of guest singer Ria Parfitt (Toys and Dust Of Stars), while the rest of the album is instrumental. Musically speaking this is quite dark slow progressive rock with a sorta Porcupine Tree/Pink Floyd kinda vibe. The songs with the vocals are really good, sounding like a sorta Grace Slick Jefferson Airplane era meets Mostly Autumn. This is one of those albums that you can easily put on and listen to from start to finish, because it is high quality music we can hear. More info at: https://www.bandofrain.com

(Points: 8.1 out of 10)

Bob Wheeler 'Lending a helping hand' (Independent/USA Import)

Bob Wheeler is best known in the AOR community as having a very expensive AOR debut vinyl record in his discography. He somewhat changed his style through the years and eventually went Hair Metal all the way, which can also be heard on this album Lending a helping hand. This one dates back to 1999 and reminds me of the early 90s MTV Hair Metal groovy melodic hardrock kinda like Skid Row, Every Mother's Nightmare and such produced for the masses. Done very well, so fans of that style will instantly love this record, but Bob also sent me an interesting new (?) CDR titled If time..., which contains some new (?) material that musically speaking is going a bit more in the direction of his rare mid 80s debut. Basically a song like the uptempo melodic rocker Hold on is pure 80s bliss like Dokken used to produce and actually all 5 songs are bringing us that classic 80s US mainstream melodic rocksound we all love so much. Let's hope Bob will release a full length (vinyl) record in this style in the near future, because this what suits his voice very well.

(Points: 8.0 out of 10)

Alice In Hell 'The fall/Creation of the world' (STF Records/Germany Import)

Not 1 CD, but 2 new CDs of the Japanese band Alice In Hell arrived. Never heard of them, but the included music is Teutonic Heavy Metal with very strong guitarwork, but vocally it's like UDO on steroids! Not bad at all actually, although after a couple of songs it starts to sound the same and quite repetitive. Nevertheless, as mentioned, if you're a fan of Accept/UDO/Running Wild and like it even a bit heavier, then this Alice In Hell is the band for you to check out, which is also the case if you're a fan of Bow Wow and Loudness. More info at: www.aliceinhell.com/

(Points: 7.5 out of 10)

Caroline Wickberg ' I'm not mad' (Independent/Hemifran)

Out of Sweden comes Caroline Wickberg, who delivers a very diverse debut mini EP-CD here with I'm not mad. Indie-pop is clearly the sound that is dominating the album, but the 5 songs also reveal some country-pop, jazz and other styles here and there. The result is a very nice effort, with strong vocalwork of Caroline, who has got a perfect tone in her voice that combined with the melodic music is making this a very professional international sounding record. Already looking forward to a future record of her! Meanwhile check her out at: https://www.facebook.com/carolinewickbergmusic/

(Points: 8.2 out of 10)

Red Raven 'Chapter two: Digithell' (Fastball Music/Germany Import)

4 years ago the German band Red Raven delivered their debut, but somehow that one must have escaped our attention. Thankfully we get a second chance, because their follow-up Chapter two: Digithell is a very strong melodic hardrock/melodic metal release that can easily be qualified as a high quality record. The band is formed around Frank Beck (Gamma Ray) and he clearly has the perfect voice for this kind of music. It is not far removed from Mystic Prophecy and Nocturnal Rites, so then you know what to expect here and right from the start with the midtempo Collapse and uptempo Dance with a freak, you will be banging your head and singing a long to a record that brings us hardrock/metal the way it needs to sound, which includes raising your first in the air and screaming out loud to the big choruses while playing the air guitar during the massive guitar riffs. Without a doubt, this is a must-have for fans of mentioned bands!

(Points: 8.5 out of 10)

Andrea Van Cleef 'Tropic of nowhere' (Rivertale productions/Hemifran)

Out of Italy comes Andrea Van Cleef, who present us here a very nice record that musically is a mix of lush Indie Melancholic Pop meets 70s Soft Pop/Rock, kinda like a cross between Dire Straits, Robbie Robertson and Chris Rea, with a touch of the early singer/songwriter style of John Grant, yet with even more to explore when listening to the whole record. He has a really good voice that sounds dangerously close to the mentioned acts, especially during the first couple of songs (I wanna be like you and Get some sleep), but he also goes into slightly diferent directions during the rest of the album, such as the uptempo rockabilly of Friday or the 70s folkish singer/songwriter orientated The highest score that reminds me of Leonard Cohen. The diversity continues, because uptempo late 70s Punkrock can be heard in the song Into the great, big, black nothing and a Mexican/Calexico touch is notable during Queen of the dune larks. It's therefore a challenging record that never gets boring. Open-minded musicfans will enjoy this album a lot I think. More info at: http://www.andreavancleef.space

(Points: 8.1 out of 10)

The Torch 'Chasing light' (STF Records/Germany Import)

The Swedish band The Torch was formed back in 2012, released their debut in 2014 and now follow it up with Chasing light. As expected like the usual Swedish bands, this is high quality music, as if we're listening to an American band. Their sound is also very American orientated, then you must think of Shinedown, Avenged Sevenfold, Alter Bridge... Somewhere in between you can put The Torch and I have to say that they are very good in combining the heaviness of the rock/metal sound of mentioned bands, but still keep their ears open to bring us a strong melody. The guitar solo's are also very impressive, so make sure to check out this release if modern American melodic heavy rock/metal is up your alley! Then go to: http://www.thetorch.se

(Points: 8.3 out of 10)

Nico Rivers and The Black Grass 'Tiny death' (Broken Silence/Hemifran)

Nico Rivers & the Black Grass hails from Boston and they play a mix of Indiepop, Alternative Rock and Americana, much like a lot of other bands are doing at the moment. Thankfully they are doing it at a very high level on their new album Tiny death. Nico plays guitar and sings, while The Black Grass consists of Alex Giorgetti, guitar, vocals, Mellotron; Josh Strmic, drums, percussion; Matt Schairer, bass; and Emily Graham-Handley, vocals. 10 songs are included and right from the start you can hear that we're onto something good, because Nico has a strong voice and the opener Tidal wave is a catchy melodic indie rocker, while Devil's boots simply rocks big time! However, there are also calmer moments to be heard where there are even similarities to Simon & Garfunkel (Misty Nebraska), but most of the time the album rocks and should appeal to fans of the modern pop/rocksound. Although comparisons to Bear's Den, Band Of Horses, Fleet Foxes and Mumford and Sons is possible, this album rocks just a bit more. All together a very nice effort, please listen for yourself at: https://songsandwhispers.bandcamp.com/album/tiny-death

(Points: 8.2 out of 10)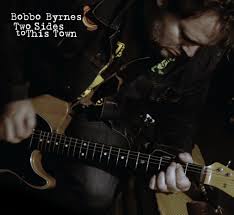 Bobbo Byrnes 'Two sides to this town' (Broken Silence/Hemifran)
Two sides to this town is a classic piece of American Heartland Rock! That was my first thought when hearing the opening cut of this album, Angelia, a fantastic uptempo heartland rocker that is clearly in the style of all those legendary artists that made this genre quite unique within the rockworld. Yes of course Bruce Springsteen, but also Tom Petty, Bob Seger, Dawes, Michael Stanley, Ryan Adams, Drivin' N Cryin' and John Mellencamp come to mind when listening to Bobbo Byrnes. This is American Rock at it's finest! Bobbo himself plays in several bands actually and this solo effort seems like an in-between record (correct me if I'm wrong here), but without a doubt, this is a lovely record that hits the right spot here for sure. Besides Angelia, other highlights are Glad, Jealous kind and Vegas, all showing Heartland Pop/Rock at it's best! Here and there we can also hear some calmer ballad ish material and even a bit altcountry, but Bobbo is mostly rocking for us on Two sides to this town, so make sure to check out this release a.s.a.p. in case this is your music style at: https://www.thefallenstars.com/bobbo-byrnes
(Points: 8.4 out of 10)
Gregg Stewart 'Gregg Stewart/Twentysixteen' (Stewsongs Records/Hemifran)
I received 2 records of singer/songwriter Gregg Stewart, his same titled debut CD and a covers CD titled Twentysixteen. Musically speaking this American singer/songwriter balances between singer/songwriter of the modern age (When the work is done, What am I to do and Mystery) and typical traditional American Melodic Pop/Rock. He has got a strong voice and delivers 10 nice tunes that sound at best during the rockers, where he comes across like a mix between Bryan Adams, Rolling Stones and Tom Petty(Give it all you got, Stone cold fox and R is for Rockstar). The covers album is a very cool own interpretation of 14 classic tunes from artists like George Michael, Prince, Leon Russell, Merle Haggard, Guy Clark, Leonard Cohen and David Bowie. Without a doubt, Gregg is a singer/songwriter to watch out for in the near future, because he might become the next Rockstar! Check him out at: http://www.greggstewartmusic.com
(Points: 8.5 out of 10)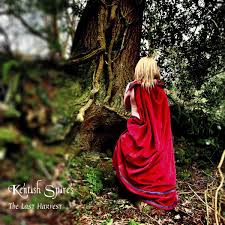 Kentish Spires 'The last harvest' (Nineteen 73 Promotion/UK Import)
The British band Kentish Spires makes their debut with The last harvest, a pure 1970s Canterbury inspired progressive rockalbum. The line-up of this new band consists of members whom played with Samson drummer Thunderstick, Mike Stock, Magenta and several others before starting the new band Kentish Spires. It features Lucie V - vocals, Paul Hornsby - woodwind, Danny Chang - guitar, Rik Loveridge - Hammond organ and synths, Phil Warren - bass and Tim Robinson - drums. The sound is really pure 1970s, including the use of other instruments besides the standard keyboard/guitar/bass/drums, because we can also hear the violin, flute and the reeds coming through quite nicely here and there. Kentish Spires is reminding us of Caravan, Soft Machine, Gong, National Health and such, with female vocals a la Magenta meets Jefferson Airplane. 7 tracks are included, of which some are quite lengthy. The mixture of complex jazz and prog rhythms with typical 70s guitar/sax/flute melodies is making this a dream come true for anyone who wants to hear the real 1970s sound (listen to Clarity for example, a song that sounds like a classic 70s tune, but is brand-new!). Songs like Spirit of the skies, Interception and TTWIG are definitely belonging to the best tracks here, athough each track is a must-hear for fans of the mentioned sound. Great to hear a band like Kentish Spires doing something original in the old style, without sounding dated and keeping the music at a high level from start to finish. I am sure in The Netherlands this will get a lot of attention and who knows soon we will be enjoying to see them live on stage (De Boerderij in Zoetermeer?). Do not miss this release please! More info at: http://TheKentishSpires.bandcamp.com
(Points: 8.6 out of 10)
Ryan Yard ' The nature of solitude' (Nineteen 73 Promotion/UK Import)
The multi-instrumentalist Ryan Yard releases an album that brings us back straight into the 1970s era of Mike Oldfield. The album is even mastered by the legendary Tom Newman (Tubular bells), while Justin Towell plays guitar. The album consists of 2 parts, both around the 20 minutes in playing length, but actually you should see this as one long concept song that has the same kinda vibe as Tubular bells, so instrumental and building up to a certain climax. Best to check out for yourself this wonderful adventure of sounds created by Ryan on synths, flutes, a moog, a korg and several other 1970s type of music instruments/machines at: https://www.ryanyardmusic.com
(Points: 8.4 out of 10)
Dream Wife 'Dream Wife' (Lucky Number Music/DGR Music)
Out of Brighton, UK comes Dream Wife, a band around 3 female musicians whom met during their study and actually started this band as a sorta project. Eventually, the threesome (Icelandic singer Rakel Mjöll and vocalist/guitarist Alice Go and bassist Bella Podpadec) recorded a full album of material that musically is edgy rock with a punky approach in late 70s New York CBGB style, yet still melodic enough to appeal to the masses. In fact, they have some style of their own, but still sound familiar. A bit quirky here and there due to the somewhat extraordinary vocals of the singer (Bjork ish), the band sounds like a somewhat less polished/alternative mix between The Runaways, The Pretenders, Blondie, The Bangles and Nina Hagen (Act my age). Best songs are the uptempo Fire, the lush Love without reason, the catchy poprocker Spend the night and Taste. In the end, they are the kind of typical modern pop/rockband with a retro sound that should go down well at the festivals! More info at: http://dreamwife.co and https://dreamwife.bandcamp.com
(Points: 8.0 out of 10)
Basement Saints 'Bohemian boogie' (Black Pike)
Swiss rockers Basement Saints return with a strong new classic hard/southern rock sounding album that is more or less a tribute to the 1970s rocksound, because they remind us of bands like Lynyrd Skynyrd, The Doors, Mountain, Free and countless others. The classic heavy bluesrock influences can also be heard a lot, so we are all completely settled in the 1970s here. The band is formed around Tobias Arn (guitar), Anton Delen (vocals, guitar) and Samuel Jaussi (drums), so in true 70s threesome line-up they deliver here an album that is a must-have for anyone into classic 70s rock/hardrock of the mentioned bands. Check them out for yourself at: https://www.basementsaints.com
(Points: 8.3 out of 10)
CBUS 'Waste coast' (Independent/Germany Import)
Without a doubt, the German band CBUS is a very interesting new band to check out a.s.a.p., because their debut album Waste coast is a lovely classic late 60s/early 70s orientated psychedelic rock record which reminds me a lot of classic Coven, Jefferson Airplane, The Doors and such. The band is formed around Liane Steinke - Vocals & Keys, Eugen Ott - Guitar, Florian Bauer - Bass and Thomas Lülsdorf - Drums and they are coming out of the Cologne-Bonn area. The strong lead vocals, lush melodies and relaxing dark retro classic psych-rock sound is making them sound unique, but also what surprises me most is the incredible high level of musicianship presented on Waste coast. 11 tracks are included in total and from the start of Bigger better higher until the end with Worth the risk, the band is offering high quality music. Definitely a big recommendation to check them out at: https://cbus.bandcamp.com/releases
(Points: 8.4 out of 10)
Steel Fox 'Savagery' (STF Records/Germany Import)
The Brasilian band Steel Fox returns with a new album enbtitled Savagery. Musically we are listening to classic Italo Power Metal, which is very fast, melodic and keeping your horses, swords and fists ready to sing-a-long to these tunes that will please any fan of bands like Labyrinth, Rhapsody, Derdian, Highlord, etc. etc. It might not be original, the result during songs like Bloody dream and Knights of freedom are absolutely a must-hear for fans of mentioned bands. Check them out at: http://www.stf-records.de/artist/steel-fox/
(Points: 7.8 out of 10)
The Lynnes 'Heartbreak song for the radio' (Independent/Hemifran)
Out of Canada comes The Lynnes, which is a duo formed around singer/songwriters Lynn Miles and Lynne Hanson. Together they created a beautiful record titled Heartbreak song for the radio, which contains from start to finish perfect melodic singer/songwriter pop/rock, although somehow sometimes it reminds me of something Ilse DeLange does on her solo-records. Thankfully the vocals here are better and the songs are also stronger, so The Lynnes definitely offer a more interesting overall package. The country influences are present for sure, but they combine it with other influences (folk, melodic pop/rock and singer/songwriter), which give it an own identity and during the catchy Recipe for disaster, this works at best. Also a special mention needs to be done of the beautiful ballad ish Dark waltz, with it's haunting melodic chorus. Overall this is singer/songwriter of the 1970s kind, with a very pop orientated hook/chorus approach, as most of the songs can easily be played on the radio and turn out into hits. Make sure to not miss this little gem at: https://thelynnes.com
(Points: 8.4 out of 10)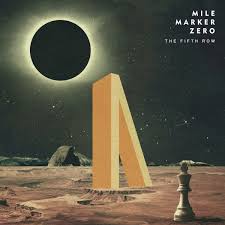 Mile Marker Zero 'The fifth row' (Independent/USA Import)
Out of the Cheshire/New Haven, Connecticut area in the USA comes a very interesting and sensational progressive rock/metal band called Mile Marker Zero. They were kind enough to sent me their latest album The fith row, which features lovely high quality melodic progressive rock/prog metal that sounds a bit like Enchant crossed with Fates Warning. The focus here is clean melodies, both vocally and instrumentally, with the strong vocalwork of singer Dave Alley and the tight guitars by John Tuohy, while Mark Focarile adds some great keyboardwork. The line-up is completed by the rhythm section that consists of Jaco Lindito/Bass and Doug Alley/Drums. The band exists since 2005 and actually they started in a more alternative rock kinda direction, releasing a full-length in 2009 and even appearing in a MTV videogame called RockBand back then. Through the years, they developed a more progressive rock/metal style, which can now best be heard on this excellent 15-tracks counting conceptual album. Songs like 2001, Digital warrior and any track on this album are a pleasure to listen to. Highly recommended to fans of Enchant, Fates Warning, Dream Theater, Pagan's Mind, Threshold, etc. etc, although I can imagine the fans of a slightly modern progrock approach of the Muse, Porcupine Tree, Rush, A Perfect Circle and such will also enjoy this band a lot. More info can be found at: http://www.milemarkerzero.com and https://mmzofficial.bandcamp.com
(Points: 8.6 out of 10)
Rupert Wates 'The lights of Paris' (Independent/Hemifran)
Singer/songwriter Rupert Wates delivers a good old fashioned singer/songwriter album that is clearly in classic 1970s style. James Taylor, Jim Groce and Gordon Lightfoot are clear comparisons one can make when listening to his album The lights of Paris. It's done really good all together and his voice is just perfect for this kind of peaceful music that is based around an acoustic guitar and a voice. Fans of beautiful acoustic guitar based 1970s based singer/songwriter music should definitely check this out, as it is from a very high level, with Rupert providing excellent calm relaxing vocalwork. More info at: https://rupertwatesmusic.com
(Points: 8.1 out of 10)
Todd Kessler 'About memory' (Wyzguy Records/Hemifran)
The American singer/songwriter Todd Kessler has been in the scene for quite a few years and his latest release About memory shows his talent on especially the vocals. His voice is crystal clear and the somewhat 70s inspired singer/songwriter melodic catchy light pop/rock is perfectly suitable for his kind of voice. Paul Simon, Bryan Adams, Michael Zee, America and Christopher Cross and such artists come to mind when listening to the mixture of light uptempo pop/rockers and soft acoustic/piano-led pop ballads. Todd is at his best during the uptempo catchier light pop/rockers such as The Things We Do For Love and Someday You'll Be A Man. If he would follow this direction, rock a bit more, but also add more edge to the material, then he could release a sensational record, because the voice is already present! However, now most of the songs are now very sweet and probably too corny for most of us. He reminds me a little of Todd Herzog, so is here and there even touching MOR/AOR, without sounding bad at all. It just needs some more edge and energy, although nevertheless, it is a nice collection of original tunes to check out. More info at: https://toddkesslermusic.com
(Points: 8.1 out of 10)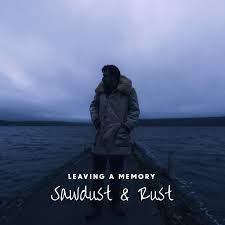 Sawdust and Rust 'Leaving A Memory' (Sawdust and rust Music/Hemifran)
The band Sawdust & Rust was born after a chance meeting in Greenland in 2015 between Swedish singer-songwriter Patrick Rydman and Faroese singer-songwriter Benjamin Petersen, who goes under the artist name Son of Fortune. Most of the debut album Leaving a memory was recorded in Benjamin's studio Bunkarin (the Bunker), in Tórshavn, Faroe Islands. The included music is much more melodic and accessible than I would have thought when reading this was recorded in a very cold place. The result is like a summer breeze, because what we get to hear is melodic catchy and memorable chorus driven pop/rock from the start of the record. The voice of Patrick is slightly darker and more akin to a Neil Finn, Stan Meissner and even George Harrison, while the music is more anthem like pop/rock and sounding very American actually, AOR/Westcoast influences pass by quite a lot, especially during the highlights Caroline, the lovely Tumbling dice (reminds me of classic early 80s Michael Zee and Jimmy Davis) and the beautiful acoustic tingled The shade of your skin that sounds dangerously close to Crowded House. A pleasure and a really big surprise, that's basically what we have here and I would recommend it to anyone to check out this record at: https://sawdustrust.bandcamp.com/album/leaving-a-memory
(Points: 8.5 out of 10)
Octave Lissner 'Wildflower' (IK Records/DGR Music)
Octave Lissner is a singer/songwriter from Paris, France who released his debut album Wildflower earlier in 2018, but we finally found the time to review this wonderful little record. Octave has a very strong voice and is a real singer/songwriter musically and lyrically speaking. With the help of guitarist Octave LIssner, drummer Pedja Milutinovic, bassist Dejan Antovic, keyboardplayer Bojan Turkic and guitarist Branko Trijic. The album was produced and released on Octave's own label ReProdukcija/1K Records and recorded at the HillRiver Studios in Belgrado, Serbia. The music is like most other modern singer/songwriter pop/rock acts at the moment, which includes also Hozier, but Octave has developed an own kinda style. Especially during the beautiful Hate to love you, this sounds at it's very best. The combination of his expressive dramatic vocals with the melodies is making this a stand-out. He also adds some bluesy influences here and there, which can be heard during Waves of time. Somehow I also must think of Waylon when listening to this record, but then again, this is much more international singer/songwriter orientated. Octave is probably already working on new material, but it's never too late to check out this talented musician. More info at: https://www.octavelissner.com
(Points: 8.2 out of 10)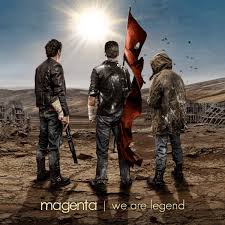 Magenta 'We are legend' (Tigemoth Productions/UK Import)
The legendary Welsh band Magenta has been in the music business for a long time now and We are legend is their latest release. The band started in 2000 and I believe We are legend is their 13th album and once again it is filled with superb high quality melodic progressive rock with the strong vocals of singer Christina Booth. The artwork of the CD that comes with a DVD is stunning and despite there are only 3 songs included, the playing time is still reaching the 45 minutes, because the songs are very lengthy. The material is very melodic and pleasant to the ears of the regular music fan, while it offers enough beautiful instrumental precision to keep it interested for those fans of the Pink Floyd kinda progressive rock. Magenta keeps on building their impressive catalogue to bigger heights and We are legend is definitely a must-have! More info at: http://tigermothhosting.co.uk/magenta2017/index.html
(Points: 8.6 out of 10)