HOT NEW REVIEWS
DEATON LEMAY PROJECT 'DAY AFTER YESTERDAY' (INDEPENDENT/USA IMPORT)
As soon as the Day after yesterday album of the Houston, Texas based DEATON LEMAY PROJECT starts, you're definitely interested in what will follow, because the instrumental opener Day after yesterday is a lovely mixture of classic prog/sympho and American pomprock. This duo consists of ROBY DEATON (keys, bass, acoustic and Portuguese guitars) and CRAIG LEMAY (drums), with as guests 3 guitarists (from India, Iran and the USA) and a singer called HADI KIANI. 12 songs are on the album, and the music is as desribed a mix of classic 70s and 80s prog, sympho and pomp, like ELP, YES, ASIA and KANSAS, with a focus on instrumental songs. However when the vocals finally arrive on the song The past, it is like we are heading into absolutely heaven! Hadi has a fantastic voice and this song is just superb uptempo keyboard driven AOR/Pomprock like a mix between early JOSHUA, KANSAS, early PROPHET and such. It makes your heart beat faster and longing for more and more. The STYX like The future is also pretty good, midtempo Pomprock at it's finest, with big keys and a soaring guitar. The present even reminds of a cross between classic JOSHUA (circa Surrender love) and ASIA, a wonderful uptempo Melodic Rocker. The calmer acoustic driven Fade away drifts away in a KANSAS/ENCHANT/STYX kinda direction, with once again superb vocalwork. I am really wondering where this singer has been hiding himself, because he has a sensational voice that should be heard by a lot more people. After an instrumental journey called To the end, the high pitched vocals (DENNIS DE YOUNG meets STEVE PERRY) can be heard again during the lovely JOURNEYesque AOR ish Symphonic Ballad Silent stone. The final 3 songs are mostly instrumental and showing once again big synth driven Symphonic Melodic Pomprock like ELP meets ASIA.
If only the production could be improved next time and more songs a la The past would be included, we could seriously be looking at one of the best Pomprock orientated albums of the past 20 years. At times it also reminds me a bit of a band like TIME HORIZON and even a calmer SHADOW GALLERY, but it's probably best to compare this to KANSAS/STYX and I know there are a lot of people out there whom will be very interested in checking this out a.s.a.p, when reading such similarities. More info at: https://deatonlemayproject.com/
(Points: 8.5 out of 10)
ELEPHARMERS 'EREBUS' (GO DOWN RECORDS/ITALY IMPORT)
Out of Sardinia, Italy comes ELEPHARMERS, a trio with a sound that is influenced straight from the classic 1970s Stoner/Doom generation of OZZY fronted BLACK SABBATH. The band consists of El Chino – vocals; rhythm guitar; bass; harmonica, Andrea "Fex" Cadeddu – lead & rhythm guitars and Maurizio Mura - drums, and 6 songs are on their 2nd album Erebus, which was released back in 2016. Meanwhile they released a 3rd album, but let's now focus on this one, which starts very slow and heavy with the instrumental doom metal of the titletrack, which is followed by the uptempo fuzzy stoner hardrocker Spiders. The river is a very strong Doom Metal song a la OZZY/BLACK SABBATH, with an impressive guitarsolo. Overall, the album has a big sound and so this is high quality for sure! Check out more at: https://elepharmers.bandcamp.com/album/erebus-2016-go-down-records
(Points: 7.9 out of 10)
CLEPSYDRA 'TROPICARIUM' (GO DOWN RECORDS/ITALY IMPORT)
Out of Italy comes the Progressive Rockband CLEPSYDRA and if I am correct there was another progband called CLEPSYDRA in the past, but I believe they came out of the UK. This Italian band has released 4 albums so far and Tropicarium is their last one, which dates back to 2015 already. A pity it passed through without any notice back then, because the offered music of CLEPSYDRA is very impressive. The band consists of Fabio Di Gialluca / voice, guitar, Mattia Di Bernardo / bass, voice, Sandro Abbondanza / keyboards and Danilo Ricci / drums and as mentioned the music they are playing is Progrock and I have to say that the vocals are really superb, which is of course very important too in this genre. The Progrock has a very 1970s kinda feeling, with classic rock influences as well (like URIAH HEEP, with a sorta bluesier touch a la FREE and some Psych rock parts too) and we can find some very melodic tunes here like I'm in, Sahara freaks, Port Huron (blue ride) (sounds a bit like URIAH HEEP and even a bit KAYAK) and Like nowhere else (best song, very strong haunting melodic chorus a la KAYAK again). LUCIFER'S FRIEND also comes to mind here and there, so I think by now you will understand what CLEPSYDRA is all about. Hopefully a new album will pop up soon, but meanwhile more info at: http://www.clepsydraband.it/
(Points: 8.3 out of 10)
ELOUR 'ELOUR' (INDEPENDENT/USA IMPORT)
A short but very impressive same titled debut mini-CD from a band called ELOUR, which is coming out of Miinneapolis, USA. This female fronted band offers a wonderful mix of Indie and Melodic Rock, with a prominent role for the fantastic lead singer ELIZABETH GHANDOUR, who is also the guitarist, songwriter and therefore main leader of ELOUR. 4 songs are included in total, of which Good girl and Say you love me are both calmer pieces that even reveal a bit of classic KATE BUSH or even TORI AMOS, while the rockier The look in your eyes aims for the Melodic Rock market, being somewhat a bit more uptempo. Closing track is Who's that girl, which is a superb midtempo bluesier rocker with a sound that fits somewhere between LARKIN POE and BLUES PILLS. The variation makes ELOUR a really interesting act to follow and I look forward to hear and review much more. Definitely a recommended band or should I say project of singer/songwriter ELIZABETH GHANDOUR and it would not surprise me if this will become a huge act in the near future, because all the ingredients are present to become much bigger. Check it out for yourself at: https://www.elizabethghandourmusic.com/
(Points: 8.6 out of 10)
BULLY 'SUGAREGG' (SUB POP RECORDS/KONKURRENT)
Out of Nashville, USA comes BULLY, a threesome formed around singer/songwriter/guitarist ALICIA BOGNANNO. She gets help from bassist ZACHARY DAWES and drummer WESLEY MITCHELL on the 3rd BULLY album Sugaregg. Released on the legendary SUB POP RECORDS, it should as expected be a strong record and after a few spins I can conclude that it certainly is an interesting record. Alicia has a strong voice and her music is raw and rocks quite a bit. 12 songs are included and if we have a look at them and mention the highlights, we should start with Every tradition, which is an awesome catchy uptempo Garage Punkpoprocker with a strong chorus and sounding like a cross between THE RUNAWAYS, BLONDIE and DUM DUM GIRLS, yet with the rawness of a band like SMASHING PUMPKINS. The following song Where to start follows the same style, yet also features a sorta 1980s THE CURE ish guitarsound and overall also reminds me a bit of classic SIOUXSIE AND THE BANSHEES. The miitempo Prism and Come down are clearly influenced by the depressing early 1990s Grunge movement, although the chorus has a very melodic dreampop vibe, but one cannot deny L7 similarities here, although perhaps even THE PRETENDERS meets NIRVANA could be somehow a nice description. I think by now you will understand where this going and fans of such raw female fronted Garage punky rock'n'roll should definitely check out this album! Most of the songs are uptempo rockers and I think live there will be a lot of energy on the stage, so make sure to check out BULLY's new album before they will go on tour in the future after the corona virus is over. More info at: http://www.bullythemusic.com/
(Points: 8.3 out of 10)
GIORGIA DEL MESE 'MODERATE TEMPESTE' (RADICI MUSIC RECORDS/XANGO MUSIC)
The Italian singer/songwriter GIORGIA DEL MESE has already been active for a while now and Moderate tempeste is the latest album, which contains only 5 songs, so could well be considered as a mini CD. Musically speaking it is more or less in classic Italo pop/rock style, with a focus on strong melodies which are sung crystal clear in the Italian language. Non viglio niente and Tutto qui are both very strong uptempo Melodic Poprockers, while the other songs are calmer singer/songwriter Pop orientated pieces in the style of TANITA TIKARAM. Nicely done, short but quite welcome to listen to this album of the talented GIORGIA DEL MESE, who has a really great voice by the way, making me interested to hear and review more in the future. More info at: https://www.giorgiadelmese.it/
(Points: 8.3 out of 10)
MEHMET POLAT 'THE PROMISE' (AFFAB RECORDS/XANGO MUSIC)
Now here we have a very impressive album from the Amsterdam based Turkish MEHMET POLAT, who is a gifted musician playing an Ud guitar, which he designed himself by adding two extra bass strings. This gives his playing a very wide range and the music a bigger sound, although on The promise he is also helped by a list of guest musicians to make it all really feel like a 'band' kinda record. Mehmet travelled all over the world and while listening to the 12 included songs, you can hear all kinds of music influences (Asian, Middle Eastern, African, Indian, etc. etc.) in each and every track, which makes The promise a very diverse album. It's as already mentioned an instrumental album based around the Ud guitar of Mehmet, although there are also 2 guest singers on 2 songs, of which Being the voice is the most Turkish traditional sounding song on the album. I also have to highlight the song Netersena that basically sums up every continent's traditional music into 1 song! Definitely a strong recommended album that will be absolutely loved by the fans of World Music, as it covers many influences from basically everywhere! More info at www.mehmetpolat.net
(Points: 8.4 out of 10)
JANGLING SPARROWS 'BOOTSTRAPS' (INDEPENDENT/USA IMPORT)
As soon as the opening song Estuaries on the album Bootstraps of the Asheville, North Carolina, USA based band JANGLING SPARROWS kicks in, you know you're onto something good, because this band is all about Classic American Heartland Rock/Americana rootsy Rock and Roll in the style of such legends like JOHN COUGAR, TOM PETTY, NEIL YOUNG, TOWNES VAN ZANDT, BRUCE SPRINGSTEEN, etc. etc. These guys are doing it like only the Americans are able to do, with that rawness in the vocal department and still leaving enough room to keep everything sound very melodic and quite catchy, such as during the midtempo All that I was never afraid. Leader of the band is singer/songwriter/guitarist PAUL EDELMAN, who has a fantastic voice and he is also able to write a bunch of really catchy tunes. The other members of the band are drummer JOE GREY and bassist LOUIS STEIN. Together they recorded 11 songs and the music is a cocktail of the aforementioned acts. Done extremely well, just listen to the uptempo Hey! Hey! Harriet Tubman! and it's like JOHN COUGAR recorded a song together with SPRINGSTEEN and YOUNG, this is American working class Pop/Rock at it's very best and in a different world, this would be released on a major label. A song like Violynne rocks big time and it would make BRUCE SPRINGSTEEN jealous of not writing it in his career! Let's truly hope JANGLING SPARROWS will get some attention with this strong rocking new album. More info at: https://janglingsparrows.com/
(Points: 8.4 out of 10)
GIRL FRIDAY 'ANDROGYNOUS MARY' (HARDLY ART/KONKURRENT)
Take a bit of Post-Punk, Garage Rock'n'Roll and a lot of catchy melodies and female harmonyvocals, then you might end up with the catchy sound of the all-female band GIRL FRIDAY. This band hails from Los Angeles and they could well become the next big thing when hearing their superb official first full-length album Androgynous mary. The band's line up consists of Vera Ellen: Guitar & Vocal, Libby Hsieh: Bass & Vocal, Sierra Scott: Guitar & Vocal and Virginia Pettis: Drums & Vocal. They have released a couple of mini albums before and are now really going for the anticipated 1st album that is titled Androgynous Mary. 10 songs are included, starting very calm with This is not the Indie Rock I signed up for, but when Amber's knees follows we are heading into big time uptempo rock and roll, which can also be heard on next track Eaten things. The uptempo indie poprocker Public bodies is a little calmer and even reminds me a bit of THE BANGLES. What We Do It For is one of the strongest songs here, being a very catchy calmer melodic poprocker which are based around beautiful harmonyvocals like a mix between FIRST AID KIT, DUM DUM GIRLS and THE BANGLES. Earthquake is a fantastic uptempo classic female fronted hard hitting rocker in the style of THE DONNAS and THE RUNAWAYS. Clotting slows things down and is actually secretly a beautiful calmer indie singer/songwriter piece that would make TORI AMOS jealous. Gold stars is offering a great mix of Indie rock and Rock and Roll, with once again those lovely harmonyvocals. Favorite friend takes us straight into melodic dreampop, with it's beautiful melodic vocal harmonyvocals. I hope Jason is happy is a midtempo ish Indie Pop/Rocker that has again those THE BANGLES ish harmonyvocals and it finishes the album quite nicely. Without a doubt, this is a great record that shows once again how many great bands are out there waiting to be discovered! Check them out for yourself at: https://girlfridayband.bandcamp.com/album/androgynous-mary
(Points: 8.5 out of 10)
ROBERTO SARNO 'PROVA ZERO' (RADICI MUSIC RECORDS/XANGO MUSIC)
The Italian singer/songwriter/guitarist ROBERTO SARNO comes up with a very strong album titled Prova zero. He sings in the Italian language, which makes it a bit hard to follow, but the music is thankfully very good and quite melodic actually. Do not expect any rockers here, because it is a mixture of calmer 70s inspired singer/songwriter and very lush light pop/rock. Roberto has a very good voice and you can hear a lot of emotions throughout his music. Basically it is very much in the classic Italian pop/rock/singer/songwriter direction, with even parts where you can hear the classic Italo progsound (just listen to the superb PINK FLOYDish Fragole for example). One of the absolute highlights is the beautiful calmer piece Luna and despite it might be a bit too much to mention a comparison like TOTO COTUGNO, because therefore it sounds more alternative, but some of the melodies are really typical tradtional Italian and that's a good thing for sure. Quite nicely done and very much recommended to anyone who likes the Italian sung melodies in a sound that is part singer/songwriter, part prog and part alt/indie. Check it out for yourself at: http://www.radicimusic.it/en-us/roberto-sarno-prova-zero/
(Points: 8.2 out of 10)
DESIREE SAARELA & MAINA KALANIEMI 'MoD' (ECLIPSE MUSIC/XANGO MUSIC)
Out of Finland comes the duo DESIREE SAARELA (singer/songwriter) and MAINA KALANIEMI (accordion player) and together they recorded a World Music album titled MoD, which consists of calmer acoustic Folk music sung in Swedish, because Desiree comes out of Sweden. She also plays guitar and mandolin, which she does very well and overall the music has a very melancholic approach. For some it might sound at first sight very different than the usual stuff, but when hearing the album several times you can clearly hear that Desiree has a beautiful voice and she presents us some very strong melodies, just check out for example the fantastic Framlinger ar jag. Yes, we need to get used to the Swedish language, but once you accepted this, you will hear a lovely original sounding album, thanks to the strong melodic folk vocals and mixture of accordion, acoustic guitar and mandolin. More info at: https://www.desireesaarela.fi/en/mod/
(Points: 8.0 out of 10)
DJANGO COLLECTIVE HELSINKI 'DO STANDARDS' (ECLIPSE MUSIC/XANGO MUSIC)
Gypsy Jazz Music from Finland is what we get to hear on the album Do standards of DJANGO COLLECTIVE HELSINKI. This group of musicians from Helsinki is basically playing Gypsy Jazz in classic style of DJANGO REINHARDT, very traditional sounding and with a 1930s-1950s approach. It's instrumental and most of the songs are uptempo with a very summer ish, almost sorta Mediterranean, Spanish/Portugal kinda sound, so yuo wouldn't guess they are from Helsinki. Done very well, in the end it's only really interesting for the fans of the Gypsy World Music genre I think, but check for yourself at: http://www.dch.fi/
(Points: 8.3 out of 10)
SOFIA HOFFMANN 'ONE SOUL' (UGURU/XANGO MUSIC)
Out of Lisbon, Portugal comes the talented singer SOFIA HOFFMANN, who makes her debut with One soul. The included music is mostly classic smooth Jazz in the 1930s/1940 style and reminding a lot of ELLA FITZGERALD, which is thanks to the fantastic vocalwork of Sofia. Her voice makes this kind of Jazz standout and without a doubt, this album is a must-have for anyone who is fed up with today's programmed popmusic. Accompanied by a piano (NUNO TAVARES), a Saxplayer (NANA SOUSA DIAS), a contrabass player (NUNO GONZALES OLIVERA), a drummer (JOEL SILVA) and Sofia herself on sitar, this album is a beautiful Classic Piano/Vocal Jazz orientated recording, which also reveals Soul, Pop and World Music influences here and there. It's hard to believe such talents are still unknown and hopefully with this first album SOFIA HOFFMANN will be able to breakthrough, because songs like the ELLA FITZGERALD ish Easy, Push it or pull it and Reach out should definitely be heard and not drown in the amount of new releases. She also sometimes takes a step outside the Piano-Jazz shuffle world, such as during the beautiful One last time, which has a catchy pop chorus a la KATIE MELUA. Check out all on her at: http://www.uguru.net/en/artista/sophia-hoffmann/
(Points: 8.2 out of 10)

PAT REILLY 'PATH TO TRANSCENDENCE' (INDEPENDENT/USA IMPORT)
PAT REILLY is a guitarist from Queens, New York who played and toured with several bands and he has now released his debut solo album Path to transcendence. 6 out of the 9 included songs are instrumental and 3 of the tracks feature vocals. Pat himself plays guitar and bass, while the drums are played by Tadpole Jones and Michael Marrone. Opener Between two worlds is a heavy Neo-Classical/Prog Metal shredding piece, sounding quite massive and very impressive, but when things slow down a bit and go into calmer territory with the lovely melodic progrock ish semi ballad Emergence, we can hear that PAT REILLY is an exceptional guitarist who can let his guitar sing some beautiful melodies. It seems like the album continues in this variation, because after the heavy Bleeding life, things get more melodic again during the lovely The sleepless. Dracarys is another superb midtempo Melodic Progmetal tune where Pat's soaring guitar brings us delightful melodies. There is not a single weak moment to be found here and anyone into the classic Melodic Rock/Metal/Progrock/Progmetal sound will absolutely love this album. After 5 instrumental songs, there are also 3 vocal featured songs included, of which Winter sunrise is a beautiful midtempo Melodic Progmetal tune with impressive vocals of guest singer ANTHONY Q QUILES. The other 2 vocal featured songs are Vitality and Birth of freedom, with as guest singer MICHAEL CENTRONE, but he is more of the extreme metal kinda way of screaming and growling, which is a pity, because I would have loved to hear more songs with Anthony on vocals. Anyway, closing track The farewell illusion brings back the beautiful melodic calm prog rock ballad territory, with even a sorta SCORPIONS ballad kinda feeling. Pat is an amazing guitarist who can play with a lot of feeling and he is also able to write a great tune as well. Definitely a recommended guitarist to check out at: https://patthepanther.bandcamp.com/album/path-to-transcendence
(Points: 8.5 out of 10)
BLACKBALLED 'ELEPHANT IN THE ROOM' (METALVILLE/THE ROCK ONLINE/ROUGH TRADE/PIAS)
This is quite a big surprise, because during the yearly Big Rivers Festival in Dordrecht, I witnessed a great British band called BLACKBALLED. They played an awesome show and I was lucky enough to score a signed vinyl record after the show. I actually bought their previous record Fultons point, but in order to have it signed by the guys, I went backstage and talked with them for a short while, with as result a signed record. Always nice to see a show and afterwards return home with a signed vinyl record. Anyway, to my surprise I found their new CD Elephant in the room (Thanks Theo) in my mailbox the other day, so I was anxious to hear and review the new album. The band was formed in Manchester, UK back in 2012 and Elephant in the room is their 3rd album so far. The band's sound is typical British powerhouse bluesy classic rock and roll with clear influences from the legendary bands that shaped this genre, such as FREE, BAD COMPANY, THUNDER, CREAM, LED ZEPPELIN... BLACKBALLED should be put somewhere between those bands soundwise, although after a few songs you will recognize they definitely have an own identity and secretly even offer more diversity, thanks to the strong raw vocals and biting guitarwork from bandleader MARSHALL GILL. He is an amazing talent, with a brilliant soulful voice and he can play some excellent Classic Rock guitar riffs and solo's. The band's line up is completed by the rhythm section, which consists of drummer TOM WIBBERLEY and bassist ALEX WHITEHEAD. 10 songs are included on the new album and if you're a fan of aforementioned bands, then you will absolutely love this high quality release from start to finish. Highlights are the uptempo rocking titletrack Elephant in the room, the groovy bluesy rocker Show me the light (a la BAD COMPANY/FREE), the catchy straight-ahead THIN LIZZY ish Classic Melodic Hardrockers Bring you down and Mother earth (the best songs!), the melancholic and melodic rock ish Another lonely day (BOSTON ish somehow!) and the emotional soulful ballad Flesh and bone. Especially those last 2 mentioned songs show that the band is not only rocking all the time, but also takes a step back here and there. The 2 Melodic Hardrocksongs I mentioned however show the band at their very best, but in general the mixture of all these Classic Rock, Bluesrock and Melodic Hardrockstyles is making them sound really interesting and of course if I have to compare them, I should mention a band like RIVAL SONS as well, but BLACKBALLED has an own face thankfully. I also know for a fact that this band is able to sound even better live on stage and let's just hope that after corona, BLACKBALLED will return to the live circuit, so they can show their amazing skills again. Meanwhile, check out this lovely new record and more info on them at: http://www.blackballedband.org
(Points: 8.5 out of 10)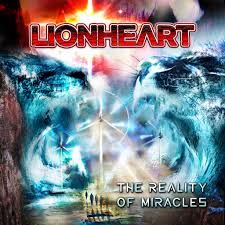 LIONHEART 'THE REALITY OF MIRACLES' (METALVILLE/THE ROCK ONLINE/ROUGH TRADE/PIAS)
I have always had a soft spot for that legendary LIONHEART record Hot tonight from 1984, which is an instant AOR Classic in the British Music history. I have to admit of course that the band's sound was very radio polished and Americanized by their producer KEVIN BEAMISH, who wanted them to sound like a cross between REO SPEEDWAGON, JOURNEY and STARSHIP. Thankfully, they more or less kept something of an own sound, which was typical British AOR (AIRRACE) with American Pomprock ish harmonyvocals a la TOUCH. Anyway, the band was formed by ex-IRON MAIDEN guitarist DENNIS STRATTON back in 1980 and despite line-up changes and even musicstyle changes, the band always created high quality material. For many years only their album Hot tonight was available, because the band disbanded back in 1985, but in 1999 a massive 2 CD set gave birth to feature all the unreleased LIONHEART recordings from 1980-1985, which even featured a surprising cover of the TOUCH calssic Don't you know what love is. What made this 2-CDset Unearthed really interesting was the diversity of the band, because Metal, Hardrock and AOR went smoothly hand in hand. In 2016 a new chapter began, because the band more or less reformed for the Rockingham Festival, which became such a success, they recorded with new singer LEE SMALL a new album titled Second nature, which is now followed up by probably their finest record so far, the reality of miracles.
The band has come a long way, because they were very active for 5 years in the early 1980s, but then it took 31 (!!!) years for them to start up again and now in 2020 LIONHEART has released 2 new records within 4 years! Their line-up nowadays consists of 4 original members, DENNIS STRATTON (ex-IRON MAIDEN, PRAYING MANTIS) on guitar, CLIVE EDWARDS (ex-UFO) on drums, STEVE MANN (MICHAEL SCHENKER) on guitar and ROCKY NEWTON (ex-MSG) on bass, so you can almost call this a real original line-up, because LEE SMALL (SHY) as lead singer is something each AOR/Melodic Rock will be proud of. He can sing like the best, sounding like GLENN HUGHES, with a soulful approach and without he can easily fill the shoes of their previous singers CHAD BROWN and KEITH MURRELL. In fact, did I just mention 3 of the finest AOR/Melodic Rocksingers of the UK (only missing STEVE OVERLAND here I think!).
The reality of miracles is the new album and I must say that all looks great here, the artwork, the massive booklet, which contains one of the finest 'band connections' / 'family tree' overviews I have ever seen, because it seems like almost every British NWOBHM or AOR band is connected to LIONHEART. For that alone you should get yourself a copy of this album. Anyway, let's go through the tracklisting, because 13 songs are included in total here. Opener Thine is the kingdom sounds massive and is pure high class Melodic Rock, mixing the classic harmonyvocal driven choruses of their Hot tonight record with the PHENOMENA album and add a soulful voice a la GLENN HUGHES. Following track High plains drifter goes into pure AOR territory, with dut-dut keys, a catchy hook and a lovely melodic chorus reminding me of classic 80s SHY and PROPHET's 2nd album (Can't hide love syle), with of course as difference the superb soulful vocals of Lee (although he also sang in SHY for a while!). Up next is the superb midtempo AOR/Melodic Rocker The reality of miracles, which is another winner! We're only a few songs away and already now it feels like we are heading into one of the better AOR/Melodic Rockalbums of 2020! Also Five tribes is a great tune, but this one is faster almost NWOBHM style uptempo Melodic Heavy Rock that recalls memories of PRAYING MANTIS. It's nice to see this kind of diversity, because Behind the wall for example is a lovely semi AOR ballad that is close to classic JOURNEY, ATLANTIC and even SURVIVOR. All I want is you follows the uptempo AOR/Melodic Rock by the book rules again, with also some cool THIN LIZZY ish twin-guitarwork. 2 more nice melodic rockers follow (Widows and Kingdom of the east) before picking up the classic AOR/Melodic Rocksound again with the lovely Outlaws of the western world, with it's brilliant hook and amazing GLENN HUGHES ish vocalwork. Also next track Overdrive keeps up with the high class AOR sound and final 2 songs are The first man (midtempo Classic Melodic Hardrock ish, with some RAINBOW influences) and Still it rains on planet earth (great semi AOR/Melodic Rock ballad). It is wonderful to see that the high level is maintained from start to finish and that makes this album a true winner and one of the better records of 2020 so far!
Concluded, this is an absolute must-have if you're a fan of AOR/Melodic Rock and for a number of reasons you need to get yourself this on either CD or VINYL, because the liner notes make it worth alone to purchase this as physical copy. More info at: http://www.lionheart-music.com/
(Points: 8.8 out of 10)
MARSHAL GOLD 'ALCHEMY' (ULTRADOSE MUSIC/USA IMPORT)
The Tucson, Arizona, USA based based duo MARSHAL GOLD consists of TIM DAVID KELLY and BRIAN ANDERSON, who have worked together since childhood, including being in the 90s band KICKING HAROLD, with whom they released major label albums. Anyway, as MARSHAL GOLD they start a really cool new Southern Rockband. They are seen as a country crossover band, but it feels a bit more leaning towards Southern Rock, yet then focused on catchy tunes and leaving out the lengthy guitarsolos, so perhaps we should describe them as Southern Countryrockband! 11 songs are on their debut Alchemy and the first song somehow made me think of something else actually. Keg party anthem starts the album with a sorta modern approach to classic late 80s Party/Glamrock, because the chorus is basically a dream come true for fans of POISON, AEROSMITH, WARRANT, although it is packed in a sorta KID ROCK doing a LYNYRD SKYNYRD version of I love rock'n'roll meets Pour some sugar on me! Don't worry Southern Rockfans, as it is only during a few moments where the duo seems to be heading towards that classic Hair Metal chorus driven sound, such as during the Power Ballads Broken heart medicine and Tumbleweed that sound like GUNS'N'ROSES meets AEROSMITH. Most of the time, it is definitely Southern Rock meets Country Rock orientated and actually sounding really good, kinda like VAN ZANT and ZAC BROWN BAND. Highlights are the heavy The girl's got grit (has a tiny bit of BLACKBERRY SMOKE and RIVAL SONS), Wonder drug and Standing in the graveyard. Sometimes they even sound a bit like what POISON was trying to achieve on their 4th album, so a Southern Country kinda Hardrocksound, but MARSHAL GOLD seem to be doing it just perfectly. All sounds great here and I can really recommend you to check them out a.s.a.p. at: https://www.facebook.com/marshalgoldofficial/
(Points: 8.5 out of 10)
WESTERN ELECTRIC SOUND SYSTEM 'THE INCREDIBLE SHRINKING MAN' (INDEPENDENT/UK IMPORT)
Formed out of the ashes of the 90s rockband THIS PICTURE comes WESTERN ELECTRIC SOUND SYSTEM and their debut album The incredible shrinking man. The line-up consists of Rob Forrester – Guitars, Mandolin, Duncan Forrester – Drums, Percussion and Sound Effects and Steve Whitfield –Piano, Keyboards and Lead Vocals. At first sight when hearing the vocals, I was really thinking that he is in the wrong band, because it sounds very Gothic (Rock) ish (THE CULT/THE DOORS/NICK CAVE ish), but when listening to the album a few times more, you will definitely recognise this is actually a progressive rockband, and a very good one actually. Progrock in disguise so to speak, as it comes with a sorta alternative look! Anyway, their first album is produced by STEPHEN W. TAYLER (KATE BUSH, BRUFORD, RUPERT HINE) and contains 8 songs, of which some are quite lengthy. The songs are somewhat melancholic and based around the 'low' and slightly depressing way of singing, while the melodies and overall sound is very dark and almost sinister when hearing a song like Night train. It might put some people off, but I really feel something special is happening here, because this marriage of alt/goth and progressive rock doesn't happen too often. The band goes even further during the acoustic driven Feel where it almost sounds like JOHNNY CASH doing a proggy tune, and believe me, this is one of the most beautiful tracks here and could well become a huge hit among singer/songwriter fans. NICK CAVE fans will absolutely love a song like Twelve day or Lullaby, while the proggies must go for the epic titletrack that contains 3 exciting parts, although even that song reveals Alternative Folk influences, but is nevertheless the most progrock orientated piece on the CD. Without a doubt, we have here something interesting that finally sounds a bit different than the rest. Check them out at: https://www.westernelectricsoundsystem.com/
(Points: 8.3 out of 10)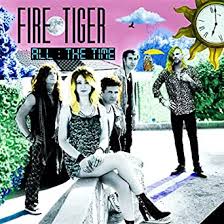 FIRE TIGER 'ALL: THE TIME' (FIRETIGER MUSIC/USA IMPORT)
Perhaps one of the biggest surprises in 2020 is the debut album All: the time from the L.A. based band FIRE TIGER. This female fronted band already released 2 albums, which I sadly missed, but hopefully will soon be able to check out, because FIRE TIGER's new album is a definite hit record you don't want to miss. The band consists of the fantastic singer / songwriter Tiffany Alkouri, co-writer / keyboardist James Ramsey, guitarist Jordan Lucas, bassist Tyler Renga, and drummer Lorenzo Meynardi. Together they created a sound that takes us straight back to the mid 1980s when female fronted Poprock/AOR was very popular in especially the USA, because PAT BENATAR was a megastar, but MADONNA had not yet broken through. In this short period around 1983-1985 the girls rocked a bit more than the period after MADONNA's big break in 1985/1986, resulting in many female singers being signed to labels and releasing albums that were in the PAT BENATAR style.
Don't take me home starts the album and it's rightaway a guaranteed hit for the fans of classic 80s female fronted catchy hookladen uptempo AOR/Poprock, because it makes me think of the classic days of 80s records by LISA HARTMAN (Til my heart stops), CINDY CRUSE (The edge), DONNA CHRISTY (People will talk), PAT BENATAR (her mid 80s records), SCANDAL, FIONA, TANE CAIN, ROSEMARY BUTLER, THE BREAKS, DRAMA and those legendary songs that were used in countless 80s movies/cartoons (JEM AND THE HOLOGRAMS!) and TV series in the USA. This is the real deal for sure, with massive catchy hooks and bridges, melodic choruses in a poppy sound, which still has a rockin' guitar to keep it close to that the 80s US AOR/Poprocksound. Next song So many fishes is poppier and slightly more going into a modern retro 80s sound like we know it from HAIM. Magical brew is pure 80s midtempo AOR/Poprock bliss that is not far removed from the classic STARSHIP polished radio sound of their mid 1980s albums, with a bit of LISA HARTMAN and WILSON PHILIPS similarities as well. The following song Undeniable is the first song that could be labeled as modern hi-tech pop with even some similarities to DAFT PUNK. With the Getaway song we indeed seem to getaway from the modern sound again, because this is a really great early 1980s uptempo Poprocker in the style of BACKSEAT SALLY, SHANDI, PAT BENATAR, SUE SAAD AND THE NEXT and such. It's almost unbelievable that there is still a new (and young) band out there creating this really cool 80s style! I have heard so many new music the past 25 years as a job reviewer, but this is the first time I get to hear and review such a record like this, which truly grabs back to the 1982-1986 sound. Silly thing is a very nice uptempo AOR/Poprocker that could have been featured in The Breakfast Club or Weird science!
Up next All the time is of course pure 80s cheesy Pop/Poprock, but if you like ROXETTE or T'PAU you will not mind to be spoiled by such an irristable chorus as can be heard here. The 2nd part of the album keeps this 80s poppier direction, so the AOR influences are slightly gone I'm afraid, because Solo poquito is the typical 80s mix of Cocktail Reggae and Pop like we also know it from BLONDIE, although a modern band like HAIM also could create something like this. The short but excellent Flying solo takes us happily straight back to the mid 1980s Poprock/AOR sound of bands like THE BURNS SISTERS BAND (their same titled debut album from 1986). Way to my heart is groovier and rocks in a style that fits somewhere between LUBA and RICK SPRINGFIELD.
Side of you is a fantastic semi Poprockballad that sounds dangerously close to THE BREAKS, SIDEWINDER and DRAMA (Scene from a distance) and is secretly one of the finest songs here, with superb vocals of Tiff. Closing the album is Spider at midnight, a nice poppy mid 80s Poprocker that is once again reminding me of the aforementioned THE BURNS SISTERS BAND.
Concluded we have something very special here that is highly recommended to the fans of a certain 1980s US Female Fronted Poprock/AOR sound which you will probably not hear from any other new band at the moment! This is one of my biggest surprises this year so far and one I will play a lot of times, because there are some serious hits on this album. If any of the mentioned acts is in your collection, then you will definitely need to check this out a.s.a.p.! More info at: http://firetigermusic.com/
(Points: 8.8 out of 10)
JARV IS... 'BEYOND THE PALE' (ROUGH TRADE/KONKURRENT)
The legendary British band PULP was popular for a short period in the mid 1990s, although they were by then already active for quite a number of years. However thanks to the Britpop movement, they became one of the most popular bands along with OASIS, BLUR and SUEDE. However, the commercial succes was only a couple of years, because a few years into the 2000s saw them breakup. Although they did reform in the 2010s, they never achieved the superstardom of the mid 1990s again. Bandleader JARV COCKER meanwhile started a new band called JARV IS... and their debut album Beyond the pale is now released on ROUGH TRADE. The included music will definitely appeal to the fans of Alternative Pop with almost spoken-word kinda singing in a way we know it from NICK CAVE, which you can hear very clearly during songs like Must I evolve? and Swanky modes. However, there's more than meets the eye, because for example Am I missing something? is a great retro 1980s sounding tune like a mix between DONNY BENET and TALKING HEADS, so with cool synths and a vocal/chorus style that somehow grabs you and keeps you interested to listen to until the very end, so a potential hit for sure! Towards the end of the song DAVID BOWIE also seems to be a very good comparison, so I think by now you will more or less get the picture what this sounds like. House music all night long has some cool 80s Synths and is in the same style as the previously mentioned song, with once again a very catchy sorta DAVID BOWIE ish chorus. I think if you mix the 3 aforementioned acts with NICK CAVE, then you have the sound of JARV IS... Of course if you're a PULP fan, then this will also appeal to you! Check it out for yourself at: https://www.jarviscocker.net/
(Points: 8.3 out of 10)
ORDER OF THE EMPEROR 'FASTER INTO FLAMES VINYL RECORD' (INDEPENDENT)
Yes!!!!! Finally a band from my own area that is playing classic NWOBHM at a very high level, because the Rotterdam based band ORDER OF THE EMPEROR is bringing us traditional classic Melodic Metal like a mix between IRON MAIDEN, THIN LIZZY, BLACK SABBATH, RAVEN, JUDAS PRIEST and RIOT. They already released an album a few years ago, so Faster into flames is their 2nd album and the band kindly sent me the vinyl record version of this new album, which is always a good thing. ORDER OF THE EMPEROR consists of Wouter (Vocals), Bruno (Guitars), Bart (Bass), Wout (Drums) and Jeff (Guitars) and I have to say when listening to their album, it is safe to say that Faster into flames is meant to be played on a record! It contains 8 well-produced songs that have an independent kinda 80s metal sound (like the classic records of EBONY RECORDS and HOT BLOOD RECORDS), which is actually something to be proud of!
The first 2 songs (Once upon a time and Fight my own war) are fast-forward classic uptempo melodic metal pieces in the best early 1980s style, mixing IRON MAIDEN and THIN LIZZY, with PRIEST ish high pitched vocals. Quite good for sure, but they absolutely blew me away with the third song Creators of destruction, which is fantastic midtempo Melodic Doom Metal with BLACK SABBATH similarities and some really great guitarwork. When Wouter sings calmer like in Creators of destruction, he shows that his voice is really strong and quite melodic, a bit like the Swedish singers and when he goes up it's obvious he is influenced by ROB HALFORD and BRUCE DICKINSON and the good thing here is that he is able to change his voice quite fast without sounding forced at all. I think Wouter is one of the finest new discoveries in the world of Dutch Metal singers! The final track on Side-A is the lovely Highway, which is my favorite song of Side-A I think, because it is a damn catchy uptempo Melodic Heavy Rocker that shows an own identity, thanks to the excellent powerful drumming and superb soaring guitarsolo's in THIN LIZZY style, while the catchy chorus of the song is pure NWOBHM at it's very best!
Side-B opens with the uptempo Hard/Heavy Rocker Faster than light, which once again has that pure authentic 1980s sound and when hearing the strong melodic chorus I feel like I went back to the year 1985 or something like that and that is a huge compliment in this case! VANDENBERG, PICTURE, BURNING STAR, and especially early RIOT come to mind here, so make sure to check this out if you're a fan of any of the mentioned bands. The SABBATH influences are back in the heavier Doom Metal of Leap/financial revolution, a nice tune, although a bit less stronger than the previous 3 mentioned songs, but the guitarsolo rules for sure! Deathstalkers is kick-ass uptempo melodic heavy rock and closing track Feed the fire is the longest song on the album, being a very epic kinda tune a la MAIDEN that basically sums up everything they have shown us on the album, so uptempo, midtempo, calmer, classic guitar riffs, solo's, etc. all put in 1 classic metal tune.
I think the guys should be proud of what they achieved here, because this is classic 80s Melodic Metal at it's very best and if bands like RIOT, MAIDEN, THIN LIZZY, SKULL FIST, STRIKER, ENFORCER and such are belonging to your favorite ones, you should definitely check this out at: https://orderoftheemperor.bandcamp.com/releases
(Points: 8.4 out of 10)
WIDOWSPEAK 'PLUM' (CAPTURED TRACKS/KONKURRENT)
Out of Brooklyn, New York comes the band WIDOWSPEAK, whom were formed back in 2010 and released 4 albums so far. The band consists of Molly Hamilton — vocals, rhythm guitar, Robert Earl Thomas — lead guitar, Willy Muse — bass guitar and James Jano — drums. Plum is their 5th album and it features a nice quite relaxing sounding mixture of Dreampop, Shoegaze, Country and Middle-Of-The-Road 70s Pop/Rock. Molly's vocals remind me a little bit of SUZANNE VEGA and the music is not too far removed from Suzanne removed either. 9 songs are included and most of them are in a sorta same style, which is lush dreamy pop/rock with nice melodies. Amy, Jeannie, The good ones or Breadwinner are just a few examples of the great material WIDOWSPEAK is offering. I think this is one of those bands you need to check out for yourself to really discover if it grabs you. More info at: https://capturedtracks.com/artist/widowspeak
(Points: 8.0 out of 10)
BONEDRYVER 'AIN'T TOO PRETTY, AIN'T TOO PROUD' (BONEDRYVER MUSIC/USA IMPORT)
Out of North Carolina, USA comes the band BONEDRYVER, whom were formed back in 2017 and they are making their debut with Ain't too pretty, ain't too proud. The band's line up conists of Mark Michaels- Vocals, Jimmy Penland- Guitar,backing vocals, Kevin Freeman- Bass,backing vocals and Jeff Price- Drums,backing vocals. Musically speaking this is ballsy American Hardrock/Heavy Rock with a sound that combines the past and present together. It is a bit heavier than classic bands like VAN HALEN, GAMMA, MONTROSE, BLACKFOOT, MOLLY HATCHET, AC/DC, due to the somewhat aggressive gang-vocals (which show slight 90s METALLICA and 90s PANTERA influences), their sound is quite tight and rocks big time. Sometimes they remind me of SKID ROW, GUNS'N'ROSES, LA GUNS and DIRTY LOOKS actually, especially during pieces like God bless America and White trash. Overall they have a sound I heard a lot in the independent Hard/Heavy Rockscene of the 1990s, about 25 years ago, but this is absolutely not a problem at all, because BONEDRYVER are doing it really well. When they go for a more melodic approach, such as during the fantastic semi melodic rocker No man's land, which has a catchy chorus, strong lead vocals a la JEFF SCOTT SOTO and a beautiful melodic soaring guitar solo, even changing the tempo towards the end of the song. Halfway the album, BONEDRYVER have clearly shown that they are a band to reckin with in the future. This is how rock and roll should sound like and when hearing the uptempo rocker Hellride, it's like we're listening to the legendary STEEL DRAGON band from that classic movie Rock Star, with a JEFF SCOTT SOTO ish singer, which in this case is of course Mark Michaels. The midtempo Gunslinger is a classy piece of 80s midtempo Melodic Metal, with a strong chorus and soaring guitarsolo, kinda like the classic Q5 Steel the light album. And for the fans of fast 80s Melodic Power Metal, please check out the MANOWAR ish Poorhouse (riches to rags). There's also a moment to calm things down a bit, which happens during the lovely 80s tingled Power Ballad Blue eyes, which remembers us of the good old late 80s when bands like WARRANT, CINDERELLA, SLAUGHTER, LA GUNS and such scored massive US hits with their ballads. Without a doubt, this is definitely a recommended band if you're into Classic Hardrock/Heavy Rock with both a 90s, 80s and modern influence, but also featuring some great guitar solo's a la SLASH, catchy melodic choruses and as mentioned very strong lead vocalwork a la JEFF SCOTT SOTO. Check them out at: www.bonedryver.com
(Points: 8.2 out of 10)
NAGUAL 'A GLASS FULL OF KARMA' (ORZOROCK MUSIC/USA IMPORT)
Formed all the way back in 2006, the Italian band NAGUAL was kind enough to sent me their 4th album A glass full of karma, which was recently released. The band's line up conists of Luca Sabia – Vocals & Guitars, Vittorio Dodi - Guitars, Giulio Armanetti - Bass, Claudio Bianchi - Drums and G. Fabrizio Defacqz – Keyboards and Vocals. 8 songs are on their new album, which musically speaking is a mixture of Classic Rock and Stoner Rock, with influences from bands like BLACK SABBATH, LED ZEPPELIN, DEEP PURPLE, SOUNDGARDEN, PEARL JAM etc. I also think you must look for a sound that fits somewhere between the 70s Classic Rock and 90s Stoner/Grungesound. It takes a while before we can hear real vocals (first song is an intro and the second song is semi-isnstrumental), but when they kick in during the very strong midtempo Above the clouds, the band sounds very tight and are bringing us brilliant melodic heavy rock like SOUNDGARDEN meets LED ZEPPELIN, including a catchy chorus. Sea of darkness is also midtempo Melodic Heavy Rock, but here WHITESNAKE influences come around the corner in especially the DAVID COVERDALE ish vocalwork, while the catchy chorus once again makes this a memorable tune. The band is also adding a few progressive rock influences into their music, which can be heard very clearly during the final 2 songs, Satori in sonora and the almost 10 minutes counting epic Crucify, which is probably the highlight of the album and sounds a bit like classic QUEENSRYCHE meets RAINBOW. NAGUAL are doing things very well and I am safe to say that they are recommended to the fans of Melodic Heavy Rock/Metal. More info can be found at: https://nagualrockband.bandcamp.com/
(Points: 8.2 out of 10)
DAVID KRAKAUER AND KATHLEEN TAGG 'BREATH & HAMMER' (TABLE POUNDING RECORDS/L'AUTRE DISTRIBUTION/VEEVCOM/FRANCE IMPORT)
Recorded in New York, Clarinetplayer DAVID KRAKAUER and Pianoplayer KATHLEEN TAGG recorded a very back-to-basic album that is built around their 2 instruments. The 9 included songs take you onto a trip that leads to various World Music influencesm, although as mentioned only 2 instruments are used and somehow this makes their album Breath & hammer a very unique affair. It starts quite complex and hectic with The geyser, but following track is the calmer piano orientated November 22 shows some brilliant melodies, and overall this open-minded freestyle jazz style leaves a lot of room to experiment and come up with such interesting almost Middle eastern influences sounds during a song like Rattun' down the road. I think it's best for yourself to check out how this sounds like and you can do that through: https://www.krakauertaggduo.com/
(Points: 8.0 out of 10)
FIVE WAYS TO NOWHERE 'BITE HARD' (RECORD JET/SONIC RENDEZVOUS/EDEL DISTRIBUTION/ITALY IMPORT)
Out of Torino, Italy comes the band FIVE WAYS TO NOWHERE, a female fronted act founded in 2015 and with a modern rocksound like we know it from PARAMORE, GUANO APES and HALESTORM for example. They are formed around Charlotte Esse: Vocals, Matteo "TEO" Lassandro: Rhythm Guitar, Joey Tassello: Lead Guitar, Davide "DAVY" Rocco: Bass and Fabio Brunetti: Drums, and on their debut album Bite hard there is a healthy mix of Punk, Emo, Hardrock and Metal, with always enough room for strong memorable melodies. Charlotte has quite a strong and 'Metal' ish voice, so she can handle the material quite well. 10 songs are included, with also a cover of the KIM CARNES classic Bette Davis eyes. Most of the songs are uptempo and quite heavy, but they always bring a melodic part to keep everyone happy, with as finest songs the very catchy Vodka queen and Wildstyle that are reaching the level of HALESTORM. Fans of Female Fronted Hardrock should check this out at: https://www.fivewaystonowhere.com/
(Points: 8.0 out of 10)
MENTAL SEASON 'MENTAL SEASON' (INDEPENDENT/GERMANY IMPORT)

The music history of most of the members of the German band MENTAL SEASON go back to the late 1980s and the foundation of their band happened in the early 2000s. They started as a cover rockband, but as of 2015 MENTAL SEASON was born. In the following 5 years, Stefan Kaiser: Bass, Keyboards, Backing Vocals, Earny Rehm: Guitars, Steve Pritschet: Vocals and Christian Ziegelmaier: Drums, they developed their sound and now in 2020 they are proudly presenting their official first full-length album. The included music is very Melodic Progrock, with elements of AOR and Melodic Rock in especially the strong vocal and chorus departments, while the guitar soars really beautiful. The band's sound is very much song orientated, kinda like SUBSIGNAL, RPWL and ENCHANT are also doing, although I think MENTAL SEASON is even more going into an almost superb AOR direction, especially when you hear a song like the JOURNEYesque Fly away. Steve is a really good clean singer and the band behind him is doing a great job in finding the perfect balance between Prog and AOR. The choruses are very nice, melodic and as aforementioned, pure AOR based here and there. One of the highlights is the superb Progressive AOR/Rock song Magnificent display Part 1, which has brilliant melodies and sounds like a perfect cross between ENCHANT and SUBSIGNAL. It took them a long time to release a first album, but I am safe to say that they succeeded in releasing a strong highly recommended album that should find it's way to the fans of AOR and more melodic song based Progrock. Check them out a.s.a.p. at: https://mental-season.de/
(Points: 8.5 out of 10)
LAURENCE PIKE 'PROPHECY' (LEAF RECORDS/KONKURRENT)
Recorded over a period of 4 weeks at his home and 1 day in the studio, the Prophecy album of Australian musician LAURENCE PIKE is definitely a remarkable one, which musically is a hypnotic instrumental journey that takes you on a trip through the fields of the melancholic sound of 1970s Krautrock and spiritual electronic experimental freejazz music that could be used as background music to a dark dramatic movie. Right there in between you can place LAURENCE PIKE's music, which is stretchy and focused on exciting instrumental monotone parts. There are 10 songs included in total and although the instrumental music is very minimalistic, it has clearly something very haunting and hypnotic to keep you listening. Check for yourself at: https://laurencepike.bandcamp.com/album/prophecy
(Points: 8.0 out of 10)
OZ 'FORCED COMMANDMENTS'' (MASSACRE RECORDS/THE ROCK ONLINE/SUBURBAN)
Originally formed all the way back in 1977 in Finland, the legendary band OZ relocated to Stockholm, Sweden in 1983 after the release of their 2nd album Fire in the brain. They are probably one of the longest running Scandinavian Metal bands around and Forced commandments is their 8th album so far. Being active as far as 1977, which is pretty much all my life, OZ changed line-ups a lot of times and actually were inactive for a number of years during the 1990s and 2000s. However, since 2015 they have a steady line-up, although only founder and drummer MARK RUFFNECK (PEKKA MARK) is left from the band's original line-up that started in 1977. The music never changed that much, because also Forced commandments is filled with typical traditional Melodic Heavy Metal in the style of classic PRIEST, RUNNING WILD, ACCEPT, SAXON, STEELER, IRON MAIDEN, HELSTAR, HIGH TENSION, VETO, RESTLESS and such. Teutonic 80s Metal might be a good description and despite to some it might sound a bit dated, thankfully OZ are doing a great job here with very strong material on this new album, such as Switchblade alley, Revival and Spiders, while the melodic semi rockballad Long and lonely road should also be mentioned, because this is a beautiful DOKKEN ish tune that will turn the heads around for the melodic hardrockfans among us. If any of the mentioned bands is up your alley, then do not miss this new OZ album. More info at: http://www.ozofficial.com/
(Points: 8.3 out of 10)
GREY ATTACK 'GRAINS OF SAND' (DME MUSIC/THE ROCK ONLINE/EDEL)
The German band is playing a nice mixture of 90s Alternative Rock and formulaic Melodic Hardrock, with a focus on a raw sound that features quite catchy choruses. GREY ATTACK was formed by Lead vocalist Grey Charlez, Guitarrist Wulff Maahn, Bassist Frank le Gov und Drummer J.F.K. There is not much variation going on, but on the other hand what they are doing is of a high level and sometimes close to classic German Melodic Hardrock, especially during songs like Free, Another love has gone and the lovely Don't need nobody, while the band also aims for the classic 1980s Power Ballad during the SCORPIONS ish Since I've been gone. Nothing new here and perhaps also nothing groundbreaking, but Melodic Hardrockfans might want to check them out at: http://greyattack.de/
(Points: 8.0 out of 10)
BONFIRE 'FISTFUL OF FIRE' (AFM RECORDS/THE ROCK ONLINE/SUBURBAN)
The legendary German band BONFIRE enjoyed a brief period of fame and fortune during the 1990s when they released Fireworks. They were even able to produce several hitsongs for the American market and although they never broke through big time, BONFIRE always had a special place in my heart due to countless Classic Melodic Hardrocksongs they recorded in especially the 1980s under the name of BONFIRE, but also pre-BONFIRE band CACUMEN should never be forgotten. Now it's been 30 years since the 1980s ended and in this period they recorded many more albums, but also had many line-up changes, with as result that in 2020 only original member and guitarist HANS ZILLER is left from the classic line-up of 30+ years ago. The funny thing is that for a short period of time in the history of BONFIRE (1989-1993), Hans had left the band, so actually the BONFIRE from 30 years ago and currents version are completely different. Anyway, if the music is good, then it should be no problem and BONFIRE in 2020 sounds heavier than ever with a high pitched Metal singer, so they should actually be considered a Melodic Metalband nowadays (in the style of AXXIS, BLOODBOUND, PRIMAL FEAR, DYNAZTY and such). Thankfully they are doing a great job on the latest album Fistful of fire, which also captures a bit of the old BONFIRE during the catchy choruses of uptempo melodic hardrockers like The devil made me do it, Ride the blade and Warrior, but they also make room for a classic Power Ballad (When an old man cries). I think they have released one of their final albums in ages with Fistful of fire, so all the fans of classic German Melodic Metal should check out this album! More info at: http://bonfire.de/
(Points: 8.4 out of 10)
MADDY REIGN 'AGAINST MY WILL' (INDEPENDENT/USA IMPORT)
Sadly only 1 song can be found on the CDR which was sent to me from Nashville. It considers here a nice midtempo Melodic modern rocktune titled Against my will performed by multi-instrumentalist LARRY FLATLEY and features the vocals of the talented MADDY REIGN, who was born and raised in New Jersey. This is actually her first song ever, so a nice start from this talented singer/songwriter, who also works as a figure skating coach and as a nurse at a hospital. Let's hope to hear and review more in the future. Meanwhile more info at: https://www.youtube.com/watch?v=rcn9Zb7qNTY
(Points: 7.8 out of 10)
STAMPF 'MICROCOSMIC' (STAMPF MUSIC/SWISS IMPORT)
Switzerland delivered a lot of great rockbands in the past and most of them are/were very popular in their own homeland, but also outside Switzerland, such as KROKUS, GOTTHARD, SHAKRA and since 2010 STAMPH, which is a band formed around singer/songwriter/guitarist STAMPF SCHMID. This band's latest album is titled Microcosmic, which contains a lot of great rocking tunes that combines the past and present rockstyles quite perfectly. Opener Pedal down is high class modern uptempo melodic hardrock, but with Alibies and lies they go for a slightly more Modern Rock approach, which sounds quite catchy and with the faster uptempo Microsonic they truly aim for a FOO FIGHTERS audience! Thankfully it is done very well and the chorus is deadly catchy, so they get away with it! The band is changing their sound to pure catchy Melodic Rock bliss with Changes that even reveals a love for TOM PETTY somehow, although the chorus is a sing-a-long happy one that will please especially the fans of SUNRISE AVENUE if anyone remembers them! Back to high class uptempo catchy Melodic Hardrock with Lost it, we are almost going into classic HAREM SCAREM territory, which is definitely a good thing! Other highlights are the melodic power rockballad Save me and the uptempo Classic Rocker Along. We have here a great Swiss band here I had not heard before, but they could well become the follow-up to the big 3 other Swiss bands mentioned earlier on in the review. Check them out at: https://www.staempfmusic.com/
(Points: 8.3 out of 10)
NEON ANIMAL 'MAKE NO MISTAKE' (CARGO RECORDS/UK IMPORT)
Make no mistake is the 2nd album of the London, UK based Classic Rock and Roll band NEON ANIMAL. Formed in 2016, they already released an album before Make no mistake and are now making a leap forward in the world of high class original Classic Rock and Roll, because Make no mistake sounds really good. Dirty, mean, sleazy and as loud as Rock and Roll used to be, with a punky attitude and reminding of the days of LA GUNS, GUNS'N'ROSES and even classic DEAD BOYS, THE DAMNED, WILD ROMANCE and even good old GENERATION X. The material rocks big time during the 10 included songs and with guitar riffs that go back to classic THE STOOGES, HANOI ROCKS, STONES and such, and songtitles like Rock'n'roll war, Rock'n'roll suicide (AC/DC ish) and Let's make the world rock, they already have a handfull of true rock winners when they are on stage performing. Anyway, the band's line up consists of Mark Thorn - Lead Vocals, Miguel Martins - Guitar & Backing Vocals, Jonathan Gaglione - Bass & Backing Vocals and Iv K. Lizz - Drums and from start to finish this is a great pure Rock and Roll affair! Check them out at: https://neonanimal.bandcamp.com/album/make-no-mistake
(Points: 8.2 out of 10)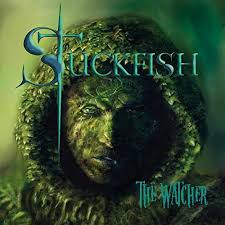 STUCKFISH 'THE WATCHER' (SONIC PORTRAIT RECORDS/UK IMPORT)
Formed in 2017, the British Progressive Rockband STUCKFISH already released their debut album Calling one year later and in 2019 The watcher followed. The band's line up consists of Phil Stuckey – Lead Vocal, Ade Fisher – Lead Guitar, Alan Gibson – Keyboards, Adam Sayers – Drums & Percussion and Danny Stephenson – Bass Guitar, while as special guest we can welcome the legendary THIJS VAN LEER (FOCUS) on the album's longest track Fallen angels. The band's music is very melodic and clearly song based, although we can still label it as progressive rock a bit, but when hearing such a beautiful song like the fantastic Run, we are definitely into pure uptempo Melodic Rock, with even an AORish chorus. I would probably consider this band a well-thought intelligent Melodic Rockband that sometimes even reminds me a bit of ZENO, SCORPIONS, LUCIFER'S FRIEND or FAIR WARNING (with JOHN LAWTON ish vocals), yet with a slightly more Progrock based touch. Anyway, the already mentioned Run is a superb song that is just a pleasure to listen to for sure, no matter if you're a prog, aor or melodic rockfan! Everything sounds rather excellent here on this album, with a perfect balance between choruses, melodic vocals, soaring guitars, cheerful keys, proggy parts, symphonic, AOR, melodic rock... it's just all there! Other highlights are the superb midtempo Melodic Rocker Carry on (reminding me of the classic LUCIFER'S FRIEND album Sumogrip and dangerously close to JOHN LAWTON vocally speaking!), the amazing midtempo AOR/Melodic Rocker The mirror (incredible chorus that is just so 1980s and classic sounding, a bit like Q5 actually!) and closing track, the epic Fallen angels, with the earlier mentioned guesting of THIJS VAN LEER. Without a doubt, STUCKFISH is one of the latest sensational discoveries in this big world of music, so let's hope they will exist for many more years to come, because this 2019 release from I missed somehow, which now is thankfully given a second chance via this review! Get yourself a copy of their awesome record a.s.a.p.! More info at: https://www.stuckfish.net/music
(Points: 8.8 out of 10)
LEE AINLEY'S BLUES STORM 'EVOLUTION' (INDEPENDENT/UK IMPORT)
Out of West Sussex comes LEE AINLEY'S BLUES STORM, a band formed around powerhouse singer LEE AINLEY, with around her Elliot Young - Lead Guitar, Tori Mai (who is the daughter of singer Lee!) - Rhythm Guitar, Vocals, David Atkin - Drums and Nat Ainley - Bass. What you get here is strong Bluesy Classic Rock like BETH HART, JOE BONAMASSA, LARKIN POE, BLUES PILLS and such. I can assure you that the band's new album Evolution is sometimes reacher that high level, but I can also inform you that they actually have an own style as well. Bluesy Rock, yet with a sorta melodic rock ish touch like 70s HEART is the name of the game here. Pins & needles for example is a very strong semi bluesy melodic rockballad, with a rather catchy chorus actually. Fool starts with a piano and vocal line that even reminds me of classic PAT BENATAR, but after a few seconds it develops into a strong Southern/Bluesy Classic Rock tune with a pure 1970s approach, including shredding guitarwork, while the lovely memorable chorus is very melodic and AOR ish. Imagine here a mix of classic early 80s PAT BENATAR ish vocals/catchy chorus and bluesy classic hardrock riffs, which makes this probably the best song on the album. One of the heaviest songs is the BLUES PILLS ish midtempo groovy Lonely hunter, which has some major big heavy rock guitar riffs, although still with melodic vocals/harmonies during the chorus. Concluded, this is definitely a band that you don't want to miss, because they have a lot to offer on their debut album Evolution! Check them out at: http://www.bluesstorm.co.uk
(Points: 8.2 out of 10)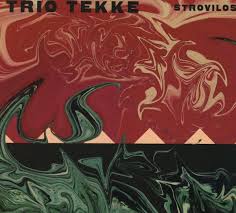 TRIO TEKKE 'STROVILOS' (RIVERBOAT RECORDS/WORLD MUSIC NETWORK/UK IMPORT)

Now here we have the latest sensational band to combine World Music with Retro Classic Rock and they do it extremely well! We have seen it happen in recent years with bands like TAMIKREST, ALTIN GUN, KHRUANGBIN and now there is TRIO TEKKE from Nicosia, Cyprus. Strovilos is not their debut, because they already released 3 albums since they were formed back in London in 2005. Strovilos is however one of the big surprises for sure in 2020, because this is a fascinating album that explores classic 70s psych, classic rock with World Music in a sorta Greek Folk meets Middle Eastern kinda mixture, resulting in a sensational album that will definitely please the fans of the aforementioned bands! Their line-up consists of Antonis Antoniou (tzouras/vocals), Lefteris Moumtzis (guitar/vocals), Colin Somervell (bass) and w/ Dave De Rose (drums) and 10 songs are included on their latest album. They sound and look like the 1970s and as this kinda retro rock meets psych folk mixture is very popular at the moment, I can imagine they will have their big break someday soon. There's not a single dull moment to be found here, as it is an endless adventure through the world of Mediterranean, Middle-Eastern and a bit of Retro Classic Psychedelic Folk/Rock, with as absolute highlights Tempest of the dawn, Whirlwind and Shooting star (although don't forget to check out the rather cool and slightly Reggae influenced closing track Electric sighs), so I can highly recommend their album to anyone who also enjoyed the albums of TAMIKREST, ALTIN GUN and KHRUANGBIN. Please check them out a.s.a.p. at: http://www.triotekke.com/
(Points: 8.8 out of 10)
NO JOY 'MOTHERHOOD' (JOYFUL NOISE/KONKURRENT)
Motherhood is already the 4th album of the 2009 formed Montreal based duo NO JOY, which is formed around Jasamine White-Gluz and Laura Lloyd. Their new album starts very calm with a sorta Dreampop song titled Birthmark, but the extreme metal start of Dream start is quite surprising and not expected at all, although the song itself turns out to be a nice uptempo alternative rocker. It is really hard to describe the music of NO JOY, because they have an own identity, with all kinds of influences, but also provide strong melodies in their vocals. Hi-Tech Gothic Pop/Rock can be heard during Nothing will hurt and somehow it sounds like a cross between ENIGMA, MADONNA and ENYA, but actually it goes in a different paths all the time. After once again a loud extreme start, the song Four changes suddenly into a somewhat early 90s rhythmic R&B/Pop tune before ending in total extreme noise/metal. Ageless seems to be one of the strongest songs, as this is a great uptempo light progressive Gothic rocker like something KATE BUSH could have done and also the following slow Why mothers die does reflect a KATE BUSH comparison. These last 2 songs are definitely NO JOY at their best, with a hypnotic gothic like sound. Another uptempo Gothic rocker can be found in the shape of Signal lights, so in the end this is a very interesting album that offers quite a lot acually. However, be aware as it has an experimental approach, which will definitely appeal to some, but also will be difficult to accept for others. Check for yourself at: https://nojoy.bandcamp.com/
(Points: 8.0 out of 10)
ZELE 'INTERNAL WAVES OF LOVE' (WORM HOLE DEATH/UK IMPORT)
The legendary guitarist ZELE is of course best known as the one and only founder of the Bosnian Hardrockband DIVLJE JAGODE. In the former Yugoslavian countries they are probably the most popular rockband to ever emerge from there, starting all the way back in 1977 and still active today, with ZELE on guitars ever since. Besides DIVLJE JAGODE, guitarist ZELE also releases a solo album every now and then, with the last one dating back to the early 90s and this Internal waves of love was released in 2016. The album is filled with mostly instrumental rock based around Zele's excellent guitarplaying. 10 songs are included, of which 8 are instrumental and 2 feature guest vocals. Starting with the uptempo Tsunami, which is pure neo-classical early YNGWIE MALMSTEEN style, this opener is followed by the beautiful calmer Internal waves of love, which is showing what an incredible guitarist ZELE is! Ex-BLACK SABBATH vocalist TONY MARTIN guests on the superb midtempo melodic hard/heavy rocker Missing you, with also has strong AOR infuences, reminding me a bit of MAGNUM actually. Only a few songs into the album, it is very clear that this is a really great album! With DIVLJE JAGODE, Zele already presented us many lovely ballads and also here we can find such a song, namely Aksam in Istanbul, which is a wonderful melodic rock/aor ballad where the soaring guitar is the perfect replacement of the missing singer! Sultan of Brunei is up next and follows the same treatment as the previous song. Great wall of China is a fabulous uptempo symphonic melodic rocker with traditional music infuences and overall a cheerful 80s vibe. The 2nd vocal track is Come with the rainbow, which features a female singer called SONYA and this is a very nice soulful melodic rockballad. Going for a little proggy adventure on the final 3 songs, Alexander the Great, Millenium refugees and Richard Branson's smile. Concluded, it's a little bit different than his first solo album Magic love and his DIVLJE JAGODE recordings, but nevertheless it is a very enjoyable album that delivers much better guitarplaying than for example YNGWIE MALMSTEEN does nowadays. Zele lets his guitar soar and sing, which is important for a mostly instrumental album, so make sure to check out if you're keen on guitar melodies. More info at: http://www.wormholedeath.com/home/index.php/2017/09/zele-sign-with-wormholedeath/
(Points: 8.3 out of 10)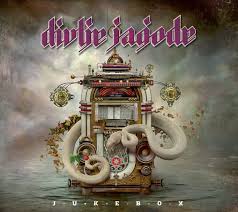 DIVLE JAGODE 'JUKEBOX' (CROATIA RECORDS/CROATIA IMPORT)
DIVLJE JAGODE is an institute in Croatia and all the former Yugoslavian countries, because this legendary Hardrockband has been a major influence on a lot of Rock, Hardrock and Metalbands in that part of Europe through the years. For me personally I discovered them in the mid 1990s thanks to a tape trading friend in Slovenia and ever since I am hooked for life and collected some of their records that date back to the 1970s. I even wrote a full story on them more than 20 years ago, so it is really nice to be in touch with them nbow after all these years. They sing in their own language, which of course will be hard to follow for most of us, but perhaps therefore their brand of Melodic Hardrock made such an impact on me the first time I heard it. It sounded different due to the language barrier, but was still clearly in the vein of bands like URIAH HEEP, RAINBOW, DEEP PURPLE, WHITESNAKE, EUROPE and THIN LIZZY. The band's line up changed a lot, with singers come and go and also on their new album Jukebox (their 13th) the line-up consists of guitarist ZELE as only founding member, because the other 4 members are 4 young guys whom joined the band recently. However, Jukebox is not only featuring brand-new songs, because to celebrate 40-years of DIVLJE JAGODE recordings, they re-recorded some of the old classics and there a lot of guest appearances from musicians whom once were part of/worked with the band. It is an enjoyable record, because it is really nice to hear these old classics getting an updated version now on this new CD. Without being sentimental, but songs like Zbog tebe draga, Sama si, Zauvijek tvoj, Zvijezda sjevera and Sarajevo, ti i ja are just timeless rock classics that should never be forgotten. Especially Sami si with the amazing Žanil Tataj - Žak on vocals is simply stunning, because this is the best DIVLJE JAGODE combination. The new songs do not always reach the high level of the past, except for the fanastic first single Nemam nista protiv (uptempo classic Hardrock) and closing track Znamo da je kraj (great AOR/Melodic Rocker), but it's really great to see the band still rocking and doing their great brand of classic Melodic Hardrock. Soon an interview with bandleader ZELE, but for now check them out at: https://divlje-jagode.com/
(Points: 8.6 out of 10)