HOT NEW REVIEWS
VERSARI 'SOUS LA PEAU' (T-REC/UNKNOWN PLEASURES RECORDS/GENTLEMEN RECORDINGS)
Sensational is the one word to describe the new album of the French band VERSARI. They combine French dark melancholic chanson like melodies with the 1980s dark edge British post-punksound and the result is their wonderful 3rd album Sous la peau. It features guest musician Adrian Utley (founding member of trip-hop band PORTISHEAD) and if you don't French lyrics/singing, then you will absolutely love this album if you're into bands like THE CURE, KILLING JOKE, etc. 8 songs are included of this Parisian band, which is formed around Cyril Bilbeaud (drums), Laureline Prodhomme (bass) and Jean-Charles Versari (guitar, vocals). In a few other genres (AOR, Prog, Metal, Hardrock, Pop) I heard quite a few strong French sung albums, but in the Wave/Postpunk style, I am not familiar with any until VERSARI came around. Songs like Brule, Plus de tristesse or La peur au ventre are simply brilliant midtempo Post-Punkrock tunes that remind me of classic THE SMITHS, KILLING JOKE, JOY DIVISION and DOOL. The only pity here is that only 8 tracks are included, because afer hearing songs like the aforementioned highlights, the excellent Tu te disais and Des images, you only want to hear more and more. I am really eager to also check out their earlier albums and of course if they are able to make an impact live on stage, although that might take a while I'm afraid. For now, check out more info at: https://www.gentlemenrecordings.com/product/the-wooden-faces-flying-the-wrong-way/ and http://www.versari.org/
(Points: 8.7 out of 10)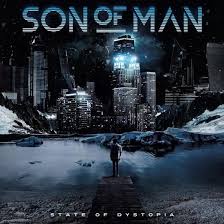 SON OF MAN 'STATE OF DYSTHOPHIA' (ESOTERIC ANTENNA/CHERRY RED RECORDS/UK IMPORT)
Presenting us with it's beautiful frontcover, State of dysthophia is the follow-up to the 2016 same titled debut record of the Welsh rockband SON OF MAN. This band can be seen as the follow-up to the legendary 1970s Welsh rockbands MAN and SASSAFRASS. SON OF MAN was formed by former MAN members GEORGE JONES (guitar) and BOB RICHARDS (also of ASIA/SHY) (drums), following the sad passing of George's father (and MAN founder) MICKY JONES, initially to pay homage to Micky's work at a series of tribute concerts. However, eventually SON OF MAN became a band on it's own with originals and completing the band on their 2nd album are GLENN QUINN of TIGERTAILZ (guitars, bass), RICHIE GALLONI of SASSAFRASS (lead vocals) and MARCO JAMES of SASSAFRASS (keyboards). The new album is a sensational record that will not only please fans of MAN and SASSAFRASS, but a lot more Classic Rockfans. Often it does remind me of DEEP PURPLE, but if we work out way through the album, we can identify many various rockstyles.
Starting with 2 instant sensational high class Classic Rock tunes (Conscience and Feeding time), this band immediately shows their amazing skills. Bring out the best in me is calmer and clearly 1970s inspired melancholic pop/rock that even reminds me of 10CC. Back to rock again with the bluesy rocker When it falls apart and it gets even rockier during the SAXON meets DEEP PURPLE ish uptempo classic heavy rocker Auto devotion. The excellent One with the voice switches to a more radio friendly midtempo melodic rocksound that might appeal to fans of FOREIGNER, BAD COMPANY, DEF LEPPARD, ROBERT HART and such. With Reign of yesterday, SON OF MAN even walks the AOR path, which is for their amazing singer not a problem at all, because he has got the kinda voice that suits any kind of rockmusic. Anyway, this uptempo AOR rocker is a winner for fans of JOURNEY and SURVIVOR, a real sing-a-long tune that will make a lot of AOR fans very happy! Following slowtempo bluesy melodic classic rocker What the man said sounds like a fantastic cross between the classic Black velvet (ALANNAH MYLES) and SURVIVOR's Too hot to sleep record, with JIMI JAMISON ish vocals, and with as finishing touch a DEEP PURPLE influence as well. It seems like the further we get into the album, it becomes more and more sensational. It's almost like I hear JIMI JAMISON during the grand epic semi melodic rockballad March with the drum, which also has a bit of MAGNUM similarities. New beginning offers some cool STYX/KANSAS ish keys and is basically a big sounding midtempo pomprocking tune with again some MAGNUM similarities, although you can also feel DEEP PURPLE here and there. Too many questions closes the album very nicely as being a wonderful epic 7 minutes counting semi melodic rockballad with like on most songs lovely huge harmonyvocals like we used to know them in the 1970s and 1980s.
Now this is really high quality stuff and anyone into pure1970s (and a bit 1980s) Classic Rock should check out this top-notch band that has the sound which would have made them superstars in another decade when Rock was king. Anyway, it's never too late to become big and SON OF MAN are definitely a band to keep your eyes open for! They are most definitely as good as MAN and perhaps even better, so let's hope they get the chance to show their talented. Meanwhile, check out their highly recommended album and more info at: https://www.sonofmanmusic.net/
(Points: 8.8 out of 10)
MODERN STUDIES 'THE WEIGHT OF THE SUN' (FIRE RECORDS/UK IMPORT)
The British/Scottish band MODERN STUDIES debuted in 2016 with Swell to great, which was followed up by 2018's Welcome strangers and now in 2020 it's time for their 3rd album The weight of the sun. The band consists of Emily Scott (vocals, organs, piano, double bass), Rob St. John (vocals, guitar, synths, harmonium, tape loops), Pete Harvey (cello, bass, piano) and Joe Smillie (drums, mellotron, vocals), and their music is modern for sure, but with a lovely melancholic feeling of the past. They combine elements of Folkpop, Baroque Pop, Indiepop, Dreampop and a touch of 70s Psychedelic/Krautrock/Progrock, ending up like a wonderful mixture between FLEETWOOD MAC, FLEET FOXES, JEFFERSON AIRPLANE and NICK CAVE. On the other hand forget all the influences and comparisons, because MODERN STUDIES has created an own identity by now that just contains all kinds of elements of rock's rich history. 12 songs are included and besides all the different music influences the band also has 2 singers, Emily with her sweet 'dreamy' voice and Rob with a darker lower voice (NICK CAVE), which makes them standout between a lot of other acts. The songs seem to be rather slow most of the time, but here and there it gets a bit more uptempo (like during the titletrack and Run for cover), although my personal highlight would be the wonderful Heavy water. MODERN STUDIES proof that with this great new record that they are ready to step up to a higher level and hopefully soon they will be able to also go on tour. Meanwhile, check out all info at: https://modernstudiesfire.bandcamp.com/album/the-weight-of-the-sun and https://modernstudiestheband.com/the-weight-of-the-sun/
(Points: 8.5 out of 10)
BRIAN TARQUIN PROJECT 'VEGAS BLUE' (GUITAR TRAX RECORDS/BHP MUSIC/PURPLE PYRAMID RECORDS/CLEOPATRA RECORDS/USA IMPORT)
Guitarist/producer/multi-Emmy winning BRIAN TARQUIN has already released a long list of records in the past, mostly solo under his own name, but here and there also as a project, such as the BAND OF BROTHERS album from 2017, where people like JEFF WATSON, JEFF SCOTT SOTO, PHIL NARO, TONY FRANKLIN, STEVE MORSE, GARY HOEY and many more appeared. This album is a strong return to the classic hardrock/metal days when this ruled the major labels' strategy to look for sensational new acts that featured a guitar hero. Brian is that hero and with the help of countless other well seasoned musicians, BAND OF BROTHERS is a recommended band to anyone missing those days. Brian's new album Vegas blue is released under the moniker BRIAN TARQUIN PROJECT and is musically a lovely adventure through the fields of classic rock, melodic rock and instrumental neo-classical guitar greatness. Also now we can welcome a list of guest musicians, although Brian is in charge of course on the guitar most of the time, except when the legendary STEVE MORSE joins on the uptempo neo-classical hardrock/metal piece Distant light that has a bit of YNGWIE MALMSTEEN similarities. The rest of the album balances nicely between classic hardrock and melodic rock, with PHIL NARO providing the lead vocals. Phil is probably known for a lot of bands/projects in the past that were in the Melodic Hardrock field and also here his vocals shine through great melodic rocking material, such as Lights of Las Vegas, the ballad Tomorrow's another day and the uptempo AOR rocker Know me (SHADOW KING/FOREIGNER/GIANT ish) as well as the progrocker Run for cover (RUSH meets SAGA). Instrumentally the titletrack Vegas blue is a really beautiful laid-back bluesy tune that feels very relaxed. Brian delivers a great piece of work here and with even a guest appearance of the legendary TONY CAREY on the wonderful uptempo jazz/prog fusion rocker Evil men's hearts, this is an album that should actually be checked by any fan of classic rock out there. It's here and there also a bit RAINBOW/DEEP PURPLE ish, but then differently of course, although I think you more or less will like this as well if you're into the unforgettable sounds of the classic rocking 1970s! More at:
(Points: 8.2 out of 10)
BITTER DIVIDE 'CONSUME' (INDEPENDENT/UK IMPORT)
Out of Andover, Hampshire comes the band BITTER DIVIDE, whom are described as the missing link between Hardrock and Metal. They have already released material before, but Consume is the first album I get to hear. Well, the 8 included songs definitely sound very impressive and also the sound/production is quite good for an independent release. The band was formed in 2012 around Neil Frame - Vocals, Simon Paxton - Lead Guitar, David Davidson - Rhythm Guitar / Backing Vocals, Russell Graham - Bass and Ben Hamilton - Drums and after the instrumental opener Stasis, the band gets into high class modern midtempo American orientated melodic heavy rock with Mortar grind that reveals ALTER BRIDGE and SHINEDOWN influences. We burn starts with a rather cool shredding fast Power Metal guitarsolo, but gets back to ALTER BRIDGE/SHINEDOWN territory when the vocals join, although the chorus sets it straight into lovely classic uptempo Melodic Power Metal. The rest of the album balances between the aforementioned American way of Modern Rock and the somewhat faster traditional Power Metal, with also strong melodic vocals and choruses. Well done for sure and recommended to check out more on BITTER DIVIDE at: http://www.bitterdivide.com/
(Points: 8.0 out of 10)
KEVIN CONAWAY 'A DEAFENING SILENCE' (INDEPENDENT/USA IMPORT)
Out of Hudson, Ohio comes singer/songwriter KEVIN CONAWAY (vocals, guitars, bass, keyboards), who delivers a sensational mini-album with A deafening silence. The included music has got AOR, Classic Rock, Prog and 90s Alternative Rock influences. Kevin has got a fantastic voice and the 6 songs on A deafening silence pass by very quickly. Opener Carousel is a really cool catchy old fashioned midtempo AOR/Melodic Poprocker and following song Quicksand and also My reality are actually superb sensational uptempo AOR/Poprockers with lovely melodies a la PHIL CRISTIAN and MICHAEL MORALES, while overall it even has RICK SPRINGFIELD similarities! There's also as mentioned some modern 90s rock influences to be heard (like during Green meadow lane) and overall it also has a certain KING'S X/JELLYFISH kinda sound here somehow. Kevin is at his best when going for the lovely 80s US AOR/Poprocksound, such as during the calmer A new constellation and the 3 previously mentioned songs. KEVIN CONAWAY is still an undiscovered musician and hopefully we will hear more of him in the future. More info for now at: https://kevinconaway.bandcamp.com/album/a-deafening-silence and https://www.kevinconaway.com/music
(Points: 8.1 out of 10)
PACIFIC AVENUE 'STRAWBERRY SKIES' (INDEPENDENT/USA IMPORT)
Out of New South Wales, Australia comes PACIFIC AVENUE, who are making their debut with the 70s psychedelic rock looking frontcover Strawberry skies. The band was formed in 2017 and are currently featuring Harry O'Brien - Vocals/Guitar, Ben Fryer - Lead Guitar, Jack Kay - Bass Guitar and Dom Littrich - Drums/Vocals. The band is influenced by Classic Rock, Britpop and anything else that rocks and after the short instrumental opener You - prelude, the CD starts with the sensational You, which is a Progressive Melodic Rocker that sounds like a perfect cross between RUSH, ENCHANT and CROWDED HOUSE, with a very melodic approach and superb vocalwork of singer Harry. The band's sound is midtempo with a groovy proggy rhythm and strong catchy melodic memorable choruses, which makes them a band with a wide audience, both the melodic rock and progfans will like this a lot, but also classic rockfans need to check out PACIFIC AVENUE a.s.a.p. A song like Excuse me, with it's soaring guitar solos, this is a perfect 1970s inspired Southern melodic Rocking tune that turns into almost uptempo Melodic Powerpop towards the end, and basically it shows we are dealing here with a sensational band for sure! Sadly only 3 more songs will follow, Someday soon (same proggy melodic rock direction), Give me a call and Something good (both opting for a modern uptempo catchy indie/poprock/powerpop direction which is still quite good for sure), because in the end you want to hear much more of this new Australian sensation! They rock, but still are very melodic and somewhat melancholic, so perhaps a perfect fit between the harder edgy AIRBOURNE and dreaming TAME IMPALE sound, 2 other sucessfull Aussie acts from the past few years! Definitely a band you don't want to miss, more info at: https://www.facebook.com/PacificAvenueAU/
(Points: 8.4 out of 10)
AUTUMN TREE 'AUTUMN TREE' (BUG VALLEY RECORDS/GERMANY IMPORT)
Out of Mannheim, Germany comes AUTUMN TREE, a band which is said to be a southern rockband, but I would rather put them in the modern American Heavy Rock/Metal direction, because they remind me of a cross between DISTURBED and ALTER BRIDGE, with quite some aggressive parts in the vocal departments and also the guitars are clearly Metal orientated. Nevertheless what they are doing on their same titled full-length debut is very good for sure and comparisons to the old VOLBEAT are also very clear. They were formed back in 2016 and their line up consists of Kai Lutz - Rythm Guitar, Lead Vocals, Denis Bopp - Lead Guitar, BG Vocals, Norbert Galan - Bass and Aaron Kirsch - Drums. Although they don't have an own sound yet, they offer 11 nice tunes here that mostly are sounding like a cross between SHINEDOWN and VOLBEAT, with as highlights I know, The distance and Kings of rumble. I think they are able to develop a bit further in the future to get some sort of own identity. More info at: https://www.autumntreeofficial.com/
(Points: 7.6 out of 10)
STEINROYS 'CIRCLES/SYSTEM/GROVEHALL' (INDEPENDENT/UK/NORWAY IMPORT)
STEINROYS hails from both the U.K. and Norway, because founder is the Norwegian drummer Henrik R. Fossum, who went to London to find musicians to complete his band/project. The result can be heard on their 2016 album Circles, which also features on lead vocals former gold selling frontman of I AM GIANT, Ed Martin as well as a lot of other musicians on 3 songs. Most of the songs however (of which 2 instrumental) Henrik is playing all the instruments by himself and it still sounds like a full band! 11 songs are included on the album and without a doubt, this is of a very high level! Opener The trick I missed is a fantastic uptempo melodic Classic Rock/Stoner Rocker with superb vocalwork and also including some really cool and interesting improvisation with instruments like the sax, trumpet, trombone and congas as well as a piano solo that reveals jazz/prog parts. Actually, this kind of mixture is not heard much, because it is either flat rocking out or experimental going for the prog or jazz affair, but STEINROYS combine it all (on especially the firs 2 songs) and still rock, while they also don't forget about the melodies either. Besides that opener, other interesting songs are the groovy funky Miss fortune, the sensational Circles (SUPERB hit potential midtempo Melodic Progrock with a catchy chorus and incredible vocals), the cool uptempo guitar riff driving uptempo Melodic Hardrocking FOO FIGHTERS ish Hold me down and the lovely midtempo lighter Melodic rocking Slow=Finger and H.C.T.F. (a la LENNY KRAVITZ). They were kind enough to also sent me 2 of their new singles (System and Grovehall, both quite groovy modern rocking like RED HOT CHILI PEPPERS meets FOO FIGHTERS), because the Circles album is already 4 years old and I must say both sound quite good as well (especially the fantastic chorus of Grovehall!), so I can't wait to hear and review a new full-length album! More info for now at: https://www.steinroys.com/
(Points: 8.4 out of 10)
THE OPIUM CARTEL 'VALOR' (APOLLON RECORDS/NORWAY IMPORT)
THE OPIUM CARTEL is a Norwegian band, which is actually a side-project of WHITE WOLLOW guitarist JACOB HOLM-LUPO, who started them in the late 2000s and with Valor a 3rd record is released. There is some difference between the albums musically speaking, although the foundation is Progrock. This time however the 1980s influenced Jacob a lot and especially CAMEL and ALAN PARSONS PROJECT similarities can be heard, but actually it goes a little bit further, because the 80s synths/keys and strong female vocals even remind of popular 80s female fronted pop/rock, so you might think this is quite a commercial retro sounding album... however it still is proggy based and is also mostly calmer to midtempo orientated, so not the overproduced 80s uptempo stuff. The instrumental songs on this 9 tracks counting album are very much of interest for the Progrockfans among us (A question of re-entry and A maelstrom of stars), while the vocal songs (sung by Silje Huleboer of the popular Norwegian singer/songwriter duo Ole and Silje Huleboer) such as Slow run, Nightwings and Under thunder are all beautiful pieces of midtempo 80s sympho-poprock songs a la ALAN PARSONS PROJECT, with female vocals of course. For the progfans this album might be a bit too poppy, but on the other hand if you would like to hear a high quality pop record like it was made in the 1970s and 1980s, then THE OPIUM CARTEL's Valor is definitely recommended! More info at:
https://theopiumcartel.bandcamp.com/album/valor
(Points: 8.5 out of 10)
ROMUVOS 'THE BALTIC CRUSADE' (DANGUS/CMM/GERMANY IMPORT)
Settled in Berlin, Germany, the Baltic Folk Metal band ROMUVOS comes up with their 3rd release The baltic crusade, which is pretty much a very impressive album that in it's genre should be hailed as a masterpiece. Of course it is all done before by countless bands such as the legendary TYR, IN EXTREMO, SKYCLAD, SCHANDMAUL and many more, but ROMUVUS somehow manages to make an album that just sounds like the perfect Celtic/Folk Metal release in ages. Originally formed in Lithuania and now operating out of the German capital, ROMUVOS has built up a strong reputation since it's formation in 2014 by bandleader VELNIAS (vocals, guitars, keys) and now with The baltic crusade, they surely should be able to breakthrough. The sound/production is massive and almost each and every of the 9 includes songs, which are about a Baltic crusade that took place in the 1200s, it is of an incredible high level. I can honestly say that this is a Metal release you don't want to miss, because from start to finish this is a winner for fans of especially the aforementioned bands. I am surprised they are not big yet, but who knows this new album will give them their well deserved attention from the masses. Check out all info at: https://romuvos.bandcamp.com/
(Points: 8.7 out of 10)
BRUNHILDE 'CHOIR BOY' (COUNT & CONFESS/CMM/GERMANY IMPORT)
BRUNHILDE is a female fronted German band playing fast Punkrock on their album Choir boy, which is a mini-CD consisting of 4 songs. They were discovered by producer Charlie Bauerfeind (BLIND GUARDIAN, HELLOWEEN...) who connected the Lead singer Caro Loy and guitarist Kurt Bauereiß with the bassplayer of BLIND GUARDIAN and the drummer of VAN CANTO to record this little CD. The first 2 songs are fast and Punkrock like we know it, but it becomes really interesting when things are slowing down on the piano ballad It's all lies where Caro sings much better than on the first 2 songs. Closing track Golddigger is taking the band into a sorta NINA HAGEN version of German Melodic Metal. Concluded, it's diverse and it feels like the band is looking for a style, which is not strange as they just started. More at: https://www.brunhilde.de and https://brunhilde.bandcamp.com/
(Points: 7.3 out of 10)
OSYRON 'FOUNDATIONS' (SAOL/THE ORCHARD/CMM/GERMANY IMPORT)
The Canadian band OSYRON was formed in the early 2000s and with Foundations they present us their sensational 3rd album. This is the way Metal should sound like in 2020, which is massive, bombastic, symphonic and loaded with melodies, kinda like EVERGREY, with also OPETH, INTO ETERNITY and IN FLAMES influences and here and there some growling. Anyway, the result is a huge sounding record that will easily find it's way to the Metal press. The band's line up consists of Krzysztof Stalmach (Guitar), Cody Anstey (Drums), Bobby Harley (Guitar), Reed Alton (Vocals) and Tyler Corbett (Bass) and in total 5 songs are included, which is the only pity, because with a playing time of less than 30 minutes, Foundations should actually be considered a mini-album. Nevertheless, the incredible high quality of a song like Ignite that sounds like a cross between EVERGREY and ORPHANED LAND, and the epic calmer 'warrior' ballad Battle of the Thames (like MANOWAR also did a few times in the past), this album should not be missed by the Metalfans out there! Check them out at: https://osyron.bandcamp.com/
(Points: 8.5 out of 10)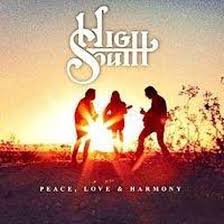 HIGH SOUTH 'PEACE, LOVE & HARMONY' (SOULSHINE/GERMANY IMPORT)
If you like VENICE, then the Nashville based HIGH SOUTH should definitely appeal to you, because they basically are doing the same kinda thing musically speaking, which is close-harmonyvocal driven Westcoast summer ish pop/rock with a focus on melodies like we know it from long ago (THE EAGLES, DOOBIE BROTHERS, CROSBY, STILLS and NASH). The band is formed around 3 excellent singer/songwriters/guitarists, Jamey Garner, Kevin Campos, and Phoenix Mendoza, whom all sing lead and harmonyvocals throughout the album and they are helped on this 3rd album Peace, love & harmony by quite a lot of musicians (whom played in bands like THE MAVERICKS, FLYING BURRITO BROTHERS, ALLMAN BROTHERS BAND, GENESIS, etc.) and producers to give them the perfect American road sound that balances nicely between Southern Rock, Westcoast, Americana, Country and some soul and blues influences. The first couple of songs are indeed very much following the mentioned summer breeze westcoast sound we know very well from VENICE, and with the 3rd song All we need it's back-to-back early 70s AMERICA meets ALLMAN BROTHERS BAND. Roll that stone away is a bit groovier and more soulful, with even a slight country touch, kinda like THE EAGLES meets HALL & OATES. Here and there it sounds like a less groovier version of YOUNG GUN SILVER FOX as well, so I think you'll get the picture of HIGH SOUTH by now. Things get a little more uptempo and rockier during the lovely Love ain't gonna let you down, which touches the Southern Rocksound of bands like 38 SPECIAL and DOC HOLIDAY, yet with a touch of TOM PETTY as well to keep it even a bit Americana rocking ish. Speaking of TOM PETTY, the midtempo rocking Bad girl is clearly close to his late 1980s sound (the JEFF LYNNE era). On the other hand not so strange, because co-producer of this album is STAN LYNCH (original TOM PETTY drummer), while other producer JOSH LEO is known for productions of GLENN FREY, KIM CARNES, NITTY GRITTY DIRTY BAND...). It's also a very diverse album, because the comedy of the country ish Everybody's getting high on something is followed by the serious ballad Moonlight on sunset like only the Americans can produce them! If we further check the album, which contains in total 15 tracks, other interesting songs are the bluesy harmonica driven rocker Let's get high (THE EAGLES ish), the close-harmony vocals driven VENICE alike Leaving California and THE EAGLES orientated Ghost town. Concluded, we have here a fantastic high quality album that should be in the hands of all the fans of every mentioned band. This is classic American music at it's best and without a doubt, some of their songs could easily make it as summer radio hits if they are lucky enough that a station will pick it up. The only recommendation to the band I could give is to add a little edge and rockier touch to their sound, because with 15 mostly 'calmer' songs, sometimes it gets a bit too polished and slick. Nevertheless, for the fans of mentioned bands that is not an issue I think. More info at: https://www.highsouthofficial.com/
(Points: 8.7 out of 10)
VARIOUS ARTISTS 'THE JET COMIX COLLECTION VINYL + COMIC BOOK' (NO FRONT TEETH RECORDS/UK IMPORT)
Thanks to the label for sending me the new compilation vinyl record they just released, which is an album that contains all the songs from their 3 volumes of JET COMIX 7" singles releases of the 2000s, plus previously unreleased tunes of the included bands from those singles and a 46 page comic book. Quite a nice present actually and although we don't review much punk these days, it sure ain't dead yet when listening to this rather cool compilation record. Punk was real, raw and very popular in the 1970s, but went new wave/poprock/powerpop ish in the 1980s and further polished to childish punkpop in the 1990s and then it went more or less into the underground. I know for a fact that in the 2000s I also received some rare vinyl Punkrock singles, so somehow in the underground it never stopped and in 2020 a label like NO FRONT TEETH RECORDS keeps the flame burning. This compilation album of them contains in total 17 songs of 5 bands and despite they can all be labeled as Punkrock, they have each created their own little sound. The songs are short and pass by rather quickly, but for a Punkrocker this is definitely a must-have!
The LP opens with 2 songs (Without you and Can't stand still) by THE STITCHES, whom deliver dirty mean raw Punkrock with an outrageous keyboard. Next band THE GAGGERS is definitely the best of the included bands, with their extremely catchy Garage Punkrocker Gag on this on Side-A, this is almost the anthem of the 21st century. If it was 1977, then these guys would have been huge for sure, easily beating SEX PISTOLS.
DISCO LEPERS are faster and slightly distorted, but on the other hand you can't go more underground than this with the strong Open sores and the anthem sing-a-long classic God bless Mark David Chapman, although you might ask yourself who is he? This band by the way takes the majority of the songs on Side-A, namely 6 songs in total. They are closer to Oi! actually, with some similarities to bands like THE BUSINESS and especially BLITZ if anyone can remember them! Closing track Fired from self-employment has a sound that is so 1978, you wonder yourself if this was secretly not recorded back then and released many moons later.
On Side-B we welcome back THE GAGGERS with 3 songs, of which Don't follow me is a very strong catchy and quite melodic tune that sits nicely between Punk and Powerpop, including a sing-a-long chorus. 1000 miles per hour is a little more extreme in the beginning due to the somewhat aggressive vocals, but once you hear the catchy melodic chorus, you will notice this song is the perfect bridge between Punk and classic Glamrock actually. It is also notable that THE GAGGERS throw a guitarsolo in their songs, which is not so Punkrock actually. Their 3rd song on side-B is straight ahead Punkrock in the shape of No sympathy.
Then we get to hear the band STALIN VIDEO, with 3 songs, they present us a modern Punkrocksound that reveals Industrial influences, like MINISTRY meets SEX PISTOLS! They are not so raw as the 3 earlier bands, because the vocals are more gang-vocal orientated, while the most important difference are the drums, because the drummachine replaces here the drummer and this gives them an electronic/industrial sound that might even appeal to the fans of let's say Gothic and MARILYN MANSON.
Recorded 7 years ago in London and now on vinyl for the first time, I think we have a world record here, because the singers of the 2 songs of the band DAVEY & THE LEPERS are aged 2-7 years old (!!!). The music is Punkrock and not that bad, especially if you consider the age of the 3 singers, who sang together the choruses of Got an ulcer and Not going, while the lead vocals are sung by Davey Dysentery (7 years old!). I wonder what they are doing now, because they are still children 7 years later!
Anyway, a nice compilation vinyl record that is a must-have for the Punkrockfans out there and good to see there are still labels out there specializing in this type of rockmusic. Available through: https://www.nofrontteeth.co.uk/
(Points: 8.1 out of 10)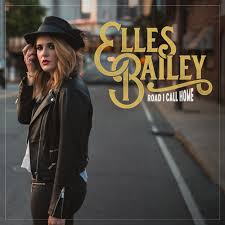 ELLES BAILEY 'ROAD I CALL HOME VINYL LP + WILDFIRE/BLACKTOP COMPANION CD' (MOMENTUM MUSIC FOND/UK IMPORT)
Out of Bristol, Uk comes the talented singer/songwriter ELLES BAILEY and she has an interesting history which started when she was very young and suffered from pneunomia. She recovered, but her voice had changed so much somehow, the doctors were already saying to her she could become a Blues singer in the future to come. It took her quite some time before she would release her debut album, but in 2017 Wildfire was released and it was definitely quite a strong and sensational first album, bringing some great bluesy rock meets Southern rock. This album was definitely rockier than the following album Road I call home, although the latter is more diverse and really opens up her Soul influences. This album from 2019 was sent to me as vinyl record, which is of course always very nice and really helps to get into full detail and discuss each and every included song. The album was recorded in Nashville with American session musicians (whom played with LYNYRD SKYNYRD, STEVIE WONDER, GARTH BROOKS, MELISSA ETHERIDGE...), but with her own band she finished it in Wales.
Opener Hell or high water is the typical modern bluesy midtempo melodic rock in the style of BLUES PILLS, LARKIN POE, BETH HART and such, with a certain heavyness to be heard that makes it quite a rocking start. Next track Wild wild west was co-written by the legendary BILLY SMILEY of the Christian AOR/Poprockband WHITE HEART, and this song is a little close to crossover Country-Poprock-Southern Rock with a rather catchy vibe that could give it especially in the USA perhaps a radio hit. Slowing things down to a more soulful groovier melodic (semi) balladry direction is the lovely Deeper that even reminds me a bit of YOLA, although of course also BETH HART could be mentioned as comparison here. What's the matter with you continues this Soul kinda vibe and is actually a real Soulful bluesy ballad in the style of AMY WHINEHOUSE. Side-A closes nicely with a fantastic Southern Rocker titled Medicine man that has a vibe like actually only American bands like LYNYRD SKYNYRD or BLACKFOOT are able to create.
Side-B opens with the titletrack Road I call home, which is the first uptempo piece and quite a cheerful rocky tune actually. With Foolish hearts she offers a lovely polished melodic southern rockballad (LYNYRD SKYNYRD) with a catchy pop chorus (a la AEROSMITH) and superstrong vocals. Help somebody follows and is going into a very smooth midtempo bluesy melodic rockstyle with a sound that fits somewhere BONNIE RAITT, ALANNAH MYLES and BETH HART. I feel that this might be one of the strongest songs on the album, although also following track Little piece of heaven is also very sensational, because this is close to pure midtempo AOR. Funny thing to mention here is that THE BLACK KEYS multi-instrumentalist/bandleader DAN AUERBACH co-wrote the song! The midtempo Miss me when I'm gone goes a bit into the melodic southern rock direction of VAN ZANT, while piano-led ballad Light in the distance closes the album quite nicely.
Later in 2019 she released another CD titled Blacktop companion, which features various sessions that capture the band in a live and very soulful settlement. The material is a mix of new songs and old songs from her 2 previous studio albums and after the rocking first album, things already settled down a bit on the following album and on this most recently released album Black top companion it drifts even more into a soulful semi-acoustic tingled direction, which is not a problem at all when your hear a fabulous song like Devils comes knocking. Without a doubt we have here another recommended female singer who brings us real music, combining elements of blues, soul with a melodic rockish approach. It sounds fresh and thanks to the lovely soulful vocals of Elles, it will most definitely to fans of SARI SCHORR, BLUES PILLS, LARKIN POE, BETH HART, SAMANTHA FISH, JOANNE SHAW TAYLOR... Don't miss out on ELLES BAILEY and check out all on her at: https://www.ellesbailey.com/
(Points: 8.7 out of 10)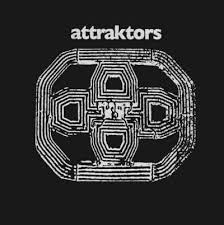 ATTRAKTORS 'ATTRAKTORS VINYL LP' (INDEPENDENT/VIVOD/UK IMPORT)
Quite a surprise I received from the UK, because from out of nowhere the sensational debut album of the Nottingham based band ATTRAKTORS is released and they were kind enough to sent it on vinyl record to me. The band consists of 3 members whom played in the band of JULIAN COPE, SIX BY SEVEN and several other bands before. The included music on their same titled debut album is hi-tech early 1980s sounding electronic semi-instrumental music that combines influences from Krautrock (CAN, TANGERINE DREAM), Progrock (YES, ELP), 80s Sci-Fi Soundtracks (THE TERMINATOR/BRAD FIEDEL) and Synthpop/New Wave (YELLO/OMD), with of course also clear KRAFTWERK, GARY NUMAN and VISAGE similarities. The result is sensational and sounds retro modern, with a huge focus on classic synths and keys like it was done in those late 1970s and early 1980s when they were heavily used in the mentioned genres. At times they remind me of a modern band like MAGIC SWORD, so you might even call this Synthwave, but then without the guitarsolo's and as mentioned and we can also hear vocals here and there in clear early 80s British New Wave style (FISCHER Z, OMD). The band is a little mysterious and except from the info I found on their names (JFlower, Antronhy and Jhon), I could not find out the instruments they were playing, but I suspect keys, synths, computers from the 80s, drums (drumcomputer) and a bass. What is fascinating is the artwork of their album, which is a sort of computer language on the flipside giving all the info of their music and band in encrypted computer language. Anyway, it's one of those albums you will never forget listening to and I really think this could well become a classic in it's genre and besides that, I feel it will appeal to fans of various genres (Prog, Kraut, Synth, Wave), so it is really connect a lot of people here. The first couple of songs (Future systems and Math redux) are very uplifting with that fantastic 80s retro vintage keyboard sound and although it stays that way all throughout the album, the rest of Side-A is a bit darker here and there. Side-B opens with Mensonge et la chute, which has a cool drum rhythm and sparkling keys, while the bass in Theme from unknown <program> is making the song sound very groovy and very early 80s sounding. A song like Search mode is sounding like the Synthwave anthem of the 21st century, as if KRAFTWERK did a cover of Enola gay! The album closes in a calmer mode, like a scary dark sci-fi movie with Interlude for wounded deer. All together this is a really nice adventure and despite not being entirely instrumental, it fits nicely between 2 of the other great instrumental albums of 2020, which are MAGIC SWORD and LONG DISTANCE CALLING. However, this album is definitely a must-have if you like all the aforementioned bands from the 70s and 80s, because after all that is what this ATTRAKTORS is really all about. The diversity is making it a terrific album, because it captures fun uplifting moments, but also calmer darker parts, while there is room to experiment and also enough melodies to be heard throughout the album. Highly recommended album you need to own on vinyl for sure! More info at: https://attraktors.bandcamp.com/releases
(Points: 8.8 out of 10)
THE SIDLEYS 'BREATHLESS' (INDEPENDENT/USA IMPORT)
Now here we have a very interesting band from the Washington D.C. area! They are called THE SIDLEYS and are the first all-family band I review! They consist of singer/songwriter/multi-instrumentalists Annie Sidley (guitar/vocals) and Steve Sidley (guitar/vocals), along with their three musically gifted sons, Colin Sidley (bass/vocals), Ian Sidley (keyboards/vocals) and Sean Sidley (drums). The band has already released a number of albums and Breathless is their 2020 release. The album is mixed by Doug Derryberry (JOHN MAYER, DAVE MATTHEWS) and mastered by Michael Fossenkemp (MICHAEL JACKSON, ELTON JOHN) and I haven't seen many reviews yet, which is a pity, because this is definitely a strong band with an impressive album on offer. The new album contains 11 songs and is musically a step back in time, with a sorta 70s/80s AOR/Melodic Rockstyle that has clear HEART similarities, but THE SIDLEYS are a bit more soulful and groovier here and there, or so to speak laid-back actually. Opener Lately I don't see you anymore is a lovely uptempo 80s inspired uptempo AOR/Melodic Rocker with a sorta HEART/PAT BENATAR kinda vibe due the awesome female vocals, a sensational song that is really memorable and perhaps this is the band's finest song! Next track Break your fall is a nice midtempo slightly groovier soul injected pop/rock song which once again shows what an amazing singer Annie is. Lullabies follows and is a classy 80s influenced Power Ballad in the best PAT BENATAR style. Back to the midtempo groove with pop/rocker I didn't know, while the titletrack is very calm, because this is a beautiful acoustic tingled singer/songwriter song. More groovy soulful pop/rock can be heard in the very relaxing midtempo Unbroken. The ocean and the wave is a very short instrumental that is quickly followed by Undone, one of the few songs with male vocals, because Steve is singing here and not that bad actually, although it is songwise one of the weaker ones I'm afraid. It seems like the material gets calmer and more into soul towards the end of the CD, because Sweetest hush is almost going into a smooth SADE kinda direction. Crown victoria is then again a departure into a different sound, because with the male vocals again, this song is actually a sorta 1970s ish progrock/aor tune, while closing track Ghost is a nice calmer soulful melodic rockballad.
Although personally I would have loved to hear more uptempo melodic poprockers like the first song on the album, this is still a highly recommended album for people into real quality music which is based on memorable melodies. Hopefully I will be able to hear/review all their earlier albums as well, because THE SIDLEYS are definitely a very interesting band to check out at: https://www.thesidleys.com/
(Points: 8.3 out of 10)
TRIO BACANA 'TRANSATLANTIKER' (KLAM RECORDS/XANGO MUSIC)
Out of France comes the trio TRIO BACANA, an all-female band formed in 2013 by Barbara Letoqueux: Vocals, Guitar, Percussion, Enora Maillot: Vocals, Percussions and Enora Le Saouter: Vocals, Percussions. There is not that much to be found on them on the internet, but I believe Transatlantiker is their 2nd album. Together they create a cheerful upliting cocktail of World Music, Traditional Folk and Brazilian Salsa, which is making them sound quite unique if you're coming out of France. Songs like Ceu E Mar and A cote de toi are songs that reflect the kind of Brazilian Carnival/Salas music you would hear when you walk along the Brazilian beach boulevards. The titletrack Transatlantiker is a wonderful example of a sound that made SANTANA rise to superstardom. The 3 girls sing mostly together on each song the verses and choruses, which gives the overall sound a very melodic and harmonic approach, as if FIRST AID KIT or THE CORRS stepped into a Brazilian carnival and radically changed their music to a Brazilian setting, but keep singing those lovely harmonyvocals together. When hearing any of the 10 included songs, you will find yourself in a summer sunny mood and therefore they are recommended! Check them out at: http://www.triobacana.fr/
(Points: 8.2 out of 10)
GATOS DO MAR 'LA SINDROME DI WANDERLUST' (RADICI MUSIC RECORDS/XANGO MUSIC)
GATOS DO MAR is a trio from Napoli, Italy consisting of Annalisa Madonna (voice), Gianluca Rovinello (Harp) and Pasquale Benincasa (Drums) and they present us a lovely album with very smooth summer ish sounds that combine influences from Bossanova, Latin, Jazz and Folk with Italian lyrics. The result is a rich sound that should easily be able to grab the attention of any listener. For example songs like La grammatica degli istanti, Mashalaima and Violeta are very catchy summer friendly tunes that combine elements from the aforementioned styles to a whole new vibe. The female vocals are very strong and typical Italian, so quite dramatic and theatrical, but also with a raw edge to it and quite melodic, because the chorus of almost each and every included song is very pleasant to the ears and could turn it into a radio hit. This album surprised me quite a lot and it is an incredible fun album to listen to that doest's sound like an Italian band at all, because somehow it feels like a mixture of Cuban, Portuguese and Israelic traditonal music, with an Italian pop edge in the chorus department (for example a song like Apprieso a mme has that typical Italian chorus we al know from the past). The World Music fans will definitely like this a lot however, but as GATOS DO MAR offer songs with instant catchy choruses to sing-a-long to, they should also be able to win over the hearts of a lot of regular people. More info at: www.gatosdomar.it
(Points: 8.4 out of 10)
SYNTHAGMA PROJECT 'ONIRICA' (RADICI MUSIC RECORDS/XANGO MUSIC)
The Italian band or should I say project SYNTHAGMA PROJECT has definitely an own identity on their new album Onirica which balances somewhere between dark neo-folk with extraordinary vocals like we hear it nowadays a lot (MARISSA NADLER) and 1970s experimental progressive rock/krautrock. It is a very interesting combination that works really well, especially during the fantastic An outlandish lullaby, which also has a bit of KATE BUSH hidden somewhere. They are influenced by KING CRIMSON, WEATHER REPORT, PINK FLOYD and such, but they clearly also add a new twist to this 70s genre, which makes it sound a bit mythical and even celtic somehow, despite they hail from Siena, Italy. The line-up consists of Michela Scarpini - vocals, Cesare Guasconi - keys, loop machine and Daniele Nutarelli - acoustic/electric guitar, loop machine, and while listening to the 9 included songs you discover a lot the more you listen to them. A song like Jesous ahatonia (huron Carol) for example even includes elements of electronics and World Music, so they go a bit further and experiment here and there as well in a way we heard it from KING CRIMSON 50 years ago, but then with a modern approach and female vocals. The result is a very interesting modern sounding experimental prog fusion folk/celtic album that is recommended to people who are very open-minded and they can come from both the progrock and world music world. It combines the best of a lot of worlds and this makes them standout between a lot of other bands out there. Check for yourself at: http://synthagmaproject.it
(Points: 8.3 out of 10)
KRONONAUT 'KRONONAUT' (GLITTERBEAT/XANGO MUSIC)
Out of Chicago comes a very experimental band called KRONONAUT and they call their music psychedelic downtempo prog rock. There is also jazz elements to be heard on their same titled debut album, but be aware that this is very experimental instrumental music that might appeal to the fans of ZAPPA, KING CRIMSON and such, although KRONONAUT goes even further here and there when you hear a song like Mob kindu that is as complex as you can get! the band is formed around Alexander Kleiner - guitar / agent, X - bass guitar and voice and Jeremiah Behbin - drums and percussion, with during a couple of songs guest musicians whom play trumpet, bass and sax. For the fans of experimental instrumental prog meets jazz, this is definitely interesting to check out, because there is a lot to discover here, with insane drumming in a song like the aforementioned Mob kindu, but also calmer moments such as the beginning of both leaving Alhambra and Location 14. It might not appeal to everyone, as this is musician's music of the University Degree level and usually it will then find it's way to the open-minded prog and jazzfans out there. More info at: https://kr0n0naut.bandcamp.com/album/krononaut
(Points: 8.0 out of 10)
AMMAR 808 'GLOBAL CONTROL/INVISIBLE INVASION' (GLITTERBEAT/XANGO MUSIC)
Experimental and hi-tech electronics beat orientated, but still catchy and probably appealing to a lot of people, this is a way to describe the music of the Belgian/Tunesian act AMMAR 808. Big beats, distorted vocals, a drumcomputer out of control and arabic choruses are mixed together in a very modern setting that will appeal to youngsters out there for sure. AMMAR 808 do it really well and are going beyond the traditional way of music, which will live definitely have an impact. You can call them the Middle Eastern version of THE PRODIGY for example, because instrumental they are quite similar, but the difference is of course the vocalwork that is typical Tunesian. The first 2 songs are quite modern and experimental with that hi-tech electronics beat I described, but as the album continues you can hear more and more parts of their traditional Middle Eastern infuences, especially during a song like Mahaganapatim or Geeta duniki. I admit that it takes some time to accept this is 2020 and beats are very popular among the youth, so AMMAR 808 are clearly aiming for that, which is a good thing, but on the other hand it's nice to see them combine it with the traditional world music elements. More at: www.ammar808.com
(Points: 7.8 out of 10)
DUPLESSY & BROTHERS OF STRING 'THE VIOLINS OF THE WORLD' (ABSILONE/XANGO MUSIC)
Now here we have a real World Music affair, because DUPLESSY & BROTHERS OF STRING the collaboration of French guitarist Mathias Duplessy, Chinese erhu master Guo Gan, Mongolia's horsehead fiddler extraordinaire and throat singer Naraa Puredorj, while there are also guest appearances from French nychelharpa player Aliocha Regnard, Mongolian overtone singer and horsehead fiddle player Enkhjargal Dandarvaanchig, Indian sarangi player Sabir Khan and Tunisian violinist and composer Zied Zouari. They play movie score music with traditional instruments from all over the world and besides own material from bandleader MATTHIAS DUPLESSY, there are also covers of classics like The good, the bad the ugly (ENNIO MORRICONE) and Brothers in Arms (DIRE STRAITS). The result is a nice mostly instrumental effort that travels to various locations in the world (France, Japan, China, USA...), musically speaking then of course. Check more at: https://mathiasduplessy.bandcamp.com/album/brothers-of-strings
(Points: 7.9 out of 10)
YILIAN CANIZARES 'ERZULLIE' (KINO MUSIC/XANGO MUSIC)
Out of Cuba comes the talented singer/violinplayer YILIAN CANIZARES, who recorded and released her latest album Erzullie in 2019. On the album she sings and also plays as mentioned the violin, both at a very high level, with as other involved musicians guitarist PAUL DEAUBRUN, bassist CHILDO TOMAS, drummer/keyboardplayer CHARLES BURCHELL and percussions player INOR SOTOLONGO. 12 songs are on the album, which musically actually has a bit of everything and is after a few spins for me personally quite a sensational record. After a somewhat calmer start with the Spanish/Cuban Habanera, things get very exciting during Contradicciones which combines Irish/Celtic ish violin folk with an almost progressive rocksound. AfroCuban Jazz is the description of Yilian's music and perhaps the best example of that sound can be heard during Yemaya, which is also a very catchy radio orientated tune. Following song is the titletrack Erzullie, another exciting slightly experimental midtempo progrock ish tune, with also African influences, an interesting combination I have not heard before, although perhaps STING meets PETER GABRIEL, with female vocals might be a good description. The acoustic tingled Noye and the Soul injected SADE ish slowtempo songs Lo que no digo ahora and manos abiertas go in a much calmer direction. Cimarron is back to the Celtic meets jazzy experimental Prog mixture and Gloria mia is a nice calmer piece. The laid-back rhythm of Cuando te digo adios gives it a real smooth touch which would make SADE jealous, although the song develops into a light proggy direction towards the end and I feel that this might well be the best song of the whole album. Libertad is another strong song, with a slight desert Blues vibe, while Yeye close the album in a nice calmer SANTANA ish direction, so a little Latin Fusion combi in best early 1970s style. This is an interesting adventure that sits somewhere between Afrojazz, World Music, Prog and Folk, which doesn't happen too much, so recommended to check out at: https://yiliancanizares.bandcamp.com/releases and www.yiliancanizares.com
(Points: 8.5 out of 10)
FATAL FUSION 'DISSONANT MINDS' (APOLLON RECORDS/NORWAY IMPORT)
Formed all the way back in 2008, the Norwegian band FATAL FUSION has already released 3 albums since then and so we can now welcome their 4th album Dissonant minds. The band consists of Knut Erik Grøntvedt - Vocals, Erlend Engebretsen - Keyboards, Stig Selnes - Guitars, Lasse Lie - Bass and Audun Engebretsen - Drums & Percussion. They are playing classic 1970s Progrock and are influenced by KING CRIMSON, ELP, YES, PINK FLOYD and such. 4 songs are included in total and 2 of them are very lengthy, reaching 14-17 minutes, both being classy 70s inspired progrock. The shorter song Quo Vadimus is a bit rockier and straight-forward, revealing even some 70s stoner rock influences. Although the material is quite nice and will appeal to fans of mentioned bands, the issue here are the vocals, which are just not really good for this kind of music. If only that would improve on a future album, FATAL FUSION could be a force to reckon with. Fow now, I can only recommend it to the die-hard proggies out there who are more interested in the instrumental passages than the vocals. More at: http://www.fatalfusion.com/
(Points: 7.2 out of 10)
PROFESSOR TIPTOP 'TOMORROW IS DELAYED' (APOLLON RECORDS/NORWAY IMPORT)
The Norwegian band PROFESSOR TIPTIP has already released quite a few albums, but I had not heard of them before and with their latest album Tomorrow is delayed they present us a new lead singer called SONJA OTTO. She has quite a strong voice in an old school style (JEFFERSON AIRPLANE, SHOCKING BLUE...) and when hearing opener Erebus, we can hear a great psychedelic late 60s rocker with a prog touch and thanks to the use of a hammond and a mellotron, it really feels quite authentic. Overall the band has a pure 1970s Progrock sound that sounds like a cross between PINK FLOYD and RENAISSANCE, so quite calm melodic music with beautiful melodies. Highlights are the lovely Inside the mirror and Beneath the silence, both perfect examples of the classic 1970s progrocksound. This is very high quality stuff and definitely recommended to fans of 70s prog with female vocals, like mixing CAMEL, PINK FLOYD and RENAISSANCE. More info at: https://professortiptop.bandcamp.com/album/tomorrow-is-delayed
(Points: 8.5 out of 10)
LAUGHING STOCK 'THE ISLAND' (APOLLON RECORDS/NORWAY IMPORT)

LAUGHING STOCK is a Norwegian band and The island was actually their 2018 released debut, which was followed up by Sunrise in 2019. However, during the corona lockdown, the band decided to re-release the album in a huge makeover. As the band mentions, the album is something they worked on since the late 1980s and they feel now in the corona era it is the right time to properly re-release it. The band is a three piece formed around Jan Mikael Sørensen – Vocals, Guitars, Bass, Drums, Keyboards, Håvard Enge – Vocals, Keyboards, Flute and Jan Erik Kirkevold Nilsen – Vocals, Guitars, and their music is
lovely mostly calmer progrock old style based, very close PINK FLOYD. It is really impressive and quite superb during the instrumental orientated Descension and it's brilliant DAVID GILMOUR ish guitarsolos, but thanks to the strong vocals, it is a pleasure to listen to the whole album, with as other highlights Fallen star, Who we are and Fallen star. LAUGHING STOCK's re-released debut deserves this second chance, because it is a beautiful album you can put on without being distracted or annoying yourself about weird experimental parts, as the music keeps in the calmer melodic PINK FLOYD direction. It might sound slightly depressing, because almost all the songs are quite sad, the performance is of a very high level. Hear for yourself at: https://www.laughingstock.no/
(Points: 8.6 out of 10)
PIXIE NINJA 'COLOURS OUT OF SPACE' (APOLLON RECORDS/NORWAY IMPORT)
Colours out of space is the 2nd album of the Norwegian band PIXIE NINJA, whom are making very experimental music that sits somewhere between Krautrock, Progrock and 80s sci-fi movie score music. They are formed around Jostein Haugen / Guitar, Bass, Keyboards, Marius Leirånes / Guitar, Bass, Keyboards, Mattias Olsson / Drums, Percussion, Glockenspiel and Fredrik Klingwall / Grand Piano, Mellotron, Keyboards. They do have a sorta own style which sounds like CAN outta control perhaps, although also quite modern here and there such as during Leng plateau, a song with a repeated old internet phone connection, while it actually sounds musically speaking like an interesting mixture of LONG DISTANCE CALLING and FROST. It might not be easy to work your way through the 5 lengthy instrumental songs, but once you pass that station, PIXIE NINJA has a lot to offer. More info can be found at: https://pixieninja.bandcamp.com/
(Points: 8.0 out of 10)
KRYPTOGRAF 'KRYPTOGRAF' (APOLLON RECORDS/NORWAY IMPORT)
KRYPTOGRAF are one of the latest sensations in the classic rockgenre, because this band from Bergen, Norway offers a very sensational Classic Fuzz Rocksound in the best early 1970s retro style on their same titlde debut album. The band consists of Vegard Strand - Guitar / Vocals, Odd Erlend Mikkelsen - Guitar / Vocals, Eirik Arntsen - Drums / Vocals and Eivind Standal Moen - Bass. The first album they have released is a rather short one, buit thankfully very sensational. Omen is a great uptempo fuzzy melodic heavy rocker that sets the record straight that we are dealing here with a high quality band. The band is also very diverse, because with Seven we enter a different world, which is complex proggy 70s orientated and quite heavy too, with BLACK SABBATH ish doom influences and in the end this is a fascinating song and a very sensational instrumental piece. Songs like Crimson horizon and Sleeper feature vocals again and are high class uptempo fuzz/doom guitar driven melodic heavy rockers in the best 70s stoner/heavy rock style of BLACK SABBATH of course, but also a bit URIAH HEEP and this is really sensational material. Ocean starts calm in classic 70s style and is a rather short ballad ish before turning into a rocker towards the end and New Colossus is another massive heavy fuzz guitar driven doom metal tune that is basically a dream for fans of pure 70s OZZY/SABBATH slowness. This is a quality band for sure and recommended to check out if you're a fan of 70s SABBATH/OZZY. More at: https://kryptograf.bandcamp.com/album/kryptograf
(Points: 8.6 out of 10)
JOE EDWARDS 'KEEP ON RUNNING' (TINY MOUNTAIN RECORDS/USA IMPORT)
Although you would think that singer/songwriter/guitarist JOE EDWARDS hails from the USA when listening to his debut album Keep on running, Joe is actually coming out of the UK. His music is blues inspired American singer/songwriter folk-rock that is obviously influences by BOB DYLAN, LEONARD COHEN and TOM PETTY. Joe studied at the Liverpool institute for Performing Arts, where he recieived his degree from PAUL MCARTNEY, and this very first album was recorded in 10 days in Nashville with award winning producer Steve Dawson (KELLY JOE PHELPHS, JOHN HAMMOND...) and the musicians ALEX EDWARDS (Joe's brother), bassist JEREMY HOLMES and keyboardplayer CHRIS GESTRIN. The result is quite impressive, with some great singer/songwriter material that combines classic Americana, Blues and Folksounds. Besides the aforementioned similarities, Joe also reminds me a lot of JJ CALE and RY COODER both vocally and songwise. 11 songs are included in total and despite the tempo sticks in the slow to midtempo range most of the time, the overall feeling of the album is really good and I would definitely recommend it to fans of mentioned artists. Highlights are Fears, Trouble and the only uptempo tune, which is the titletrack Keep on running. Check him out for yourself at: www.joeedwards.co.uk
(Points: 8.2 out of 10)
FACELESS MIRROR 'JOURNEY HOME' (INDEPENDENT/AUSTRALIA IMPORT)
The Australian band FACELESS MIRROR is more or less the rockier version of the Countryrockband THE KELLY GANG, which was active in the 1990s. The band was formed in 2017 around Dave Cavanagh - Lead Vocals\Guitar\Songwriter, Dean Macaw - Lead Guitar\Vocals, John 'Derek' Armistead - Lead Drums\Vocals, Tony Rendell - Lead Keyboards\Hammond & Leslie and Mark Cooper-White - Lead Bass Guitar. Their music is original 70s orientated, taking a bit of classic rock, progrock and some blues. 14 songs are on their debut album and after the short intro Life, the titletrack Journey home starts the album and is a really great midtempo 70s inspired Classic Rock tune, but with the sorta slightly proggy melodic rock touch like for example CAMEL did back then. Cold out tonight is actually reminding me of URIAH HEEP a bit, being a somewhat epic classic rock tune like it was done in the 1970s. There's also some NAZARETH similarities here and there, which is due to the vocals of Dave that sound a bit raw, but also has a bluesy/country kinda feeling. Lifeline is midtempo 70s classic rock with once again the URIAH HEEP ish similarities, but underneath there is always that relaxing melodic progressive rock touch. Scarlet water is a classic melodic rock ballad with also a light bluesy touch and is not that far removed from the legendary NAZARETH ballads. The lengthy semi-ballad In and out follows and puts things in the lighter 70s progrock direction again. Next track Only you has again that classic rock feeling of the 1970s with a calmer start like STYX and develops into a great semi melodic rockballad with lovely harmonyvocals. Back to pure 70s Classic Rock with the midtempo Faceless mirror that reminds us of the days of FOCUS, BTO, THREE DOG NIGHT, NAZARETH, URIAH HEEP and countless others from the golden era of rock! It ain't love is going for a more melodic rock approach, with some great backing vocals and soaring guitars. The bluesy All fall down is up next and is yet another classic rock ish epic ballad like bands such as ZEPPELIN, HEEP, PURPLE, but then a little calmer. Actually in this song you can hear how Dave's emotive vocals are an important part of FACELESS MIRROR's music. Jigsaw puzzle rocks a bit more, while Paradise is epic again with some STYX bombast, although the song itself is more an epic classic rocker in the JETHRO TULL style, with some NAZARETH ish influences and this is by the way one of the rockiest song on the album. Bring it back home follows and is a typical calmer 70s acoustic tingled singer/songwriter ish ballad at the start before ending in a great rockballad with a very nice guitarsolo and high pitched female vocals at the back (coming from MEGAN YOUNG and ANDREA DEELEY). Closing track Crazy little dream is a calm singer/songwriter piece in the BOB DYLAN style. If you fancy yourself the calmer classic rocksound of the 1970s, like NAZARETH meets CAMEL, with a bit of the laid-back songs of URIAH HEEP, then do check out this Aussie band at: https://facelessmirror.wixsite.com/facelessmirror
(Points: 8.2 out of 10)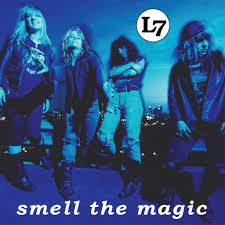 L7 'SMELL THE MAGIC RE-RELEASE' (SUB POP/KONKURRENT)
The legendary L.A. based band L7 will always be remembered for me personally of the glorious early 1990s MTV videoclip hit Pretend we're dead that was aired a lot of times back then. They were actually formed in 1985 and already had 2 albums out before they had these short fifteen minutes of fame on MTV. They released their same titled debut LP on the Punklabel EPITAPH RECORDS before entering the NIRVANA world for their 2nd album Smell the magic which was released on SUBPOP. This 2nd album is now re-released by the same label 30 years later and I have to say it still sounds fresh and actually Smell the magic has become a Classic Rockalbum after all these years! Funnily back then you had to choose either to be a sleazy Hair Metal band in L.A. or otherwise move up to Seattle and become the next big Grunge/Altrockband, but L7 was picking up things from both worlds and a lot of other popular underground rockstyles (Punk, Gothic, Garage, etc)! They were one of the leading underground all-female rockbands in the late 80s/early 90s and now in 2020 have become as cult as THE RUNAWAYS. Opener Shove has that dirty mean raw groovy almost grungy alternative rocksound of the early 90s, while following track Fast and frightening is basically classic 80s tough uptempo ballsy L.A. Hardrock with strong similarities to THE RUNAWAYS. As we walk though the material of this re-release, you can hear that this is a classic in the all-female rockbands music history. L7 did things a bit rawer and meaner than anything before them and they sounded like a band that wanted to kick everyone's asses, just like THE RUNAWAYS did 15 years earlier. (Right on) Thru continues the groovier Heavy Rock of the first song, being a bit sleazy as well with guitar riffs that could have been from bands like L.A. GUNS and GUNS'N'ROSES, yet with a sorta SOUNDGARDEN/ALICE IN CHAINS vibe going on as well. I think if you mix all the aforementioned bands, then L7 will come out of this melting pot. Deathwish is another classic midtempo heavy rocker, which sounds perhaps simple, but is so effective and quite timeless actually, although the spirit of 80s L.A. Rock is definitely present. 'Til the wheels fall off is another straight-forward kick-ass uptempo heavy rocker with 80s spirit, but with the cool groovy fuzz guitar of Broomstick we are definitely into the 90s raw groovy alternative meets stoner rock era like ALICE IN CHAINS and SOUNDGARDEN. Back to kick-ass 80s influenced straight-ahead L.A./THE RUNAWAYS Rock and Roll on the following tracks Packin' like a Rod and Just like me, which also has a sorta late 1970s Punkrock touch. There are no extra tracks on this re-release, so also here American society closes the album and is basically a great anthem punky rocker that people will be singing along to during gigs. After this album, the band released a few more albums, including their most succesfull one Bricks are heavy in 1992, but eventually the foursome (guitarist/vocalist Suzi Gardner, guitarist/vocalist Donita Sparks, bassplayer Jennifer Finch and drummer Dee Plakas) quit towards the end of the 1990s and went on to do other things. However they got back together again in 2015 and have been recording and touring a lot since then! Great to see this L7 album back on the radar again, so get yourself the re-release of this classic all-female rockalbum a.s.a.p.!
(Points: 8.8 out of 10)
ZION TRAIN 'ILLUMINATE' (UNIVERSAL EGG/KONKURRENT)
Formed in Oxford, UK back in 1988 by multi-instrumentalist NEIL PERCH who named ZION TRAIN after the BOB MARLEY song of the same name, this band has been very innovative throughout the years with their modern Reggae sound that is mixing the classic sound of the popular Jamaican sound with Dance elements and so the genre Dubstep was more or less born in the 1990s. Anyway, Neil has been the constant factor of the band, because the line-up changed several times throughout the 32 years they exist now, including a lot of switches between vocalists. Anyway, Illuminate is their new album and despite no changes in the sound, it is a very fun summerfriendly album with a lot of great catchy tunes that combine the best of Reggae with Dance influences. We have male and female vocals, both quite good and the songs sometimes go a bit more into the experimental direction, although when hearing the album's finest tracks Politrix, Justified silence, Biorhythm, Cultural memories (very strong, best song, radiohit potential), No peace and Political friction, it's like we are hearing classic Reggae with also the political lyrics like we know it from the genre's glorious past, so fans of BOB MARLEY, ASWAD, PETER TOSH and such will definitely like this album, although of course as mentioned, ZION TRAIN are already an institute on their own and they also add Dance influences to their sound. More info at: http://www.wobblyweb.com/
(Points: 8.3 out of 10)
KUTIMAN 'WACHAGA' (SIYAL MUSIC/UK IMPORT)
2020 brought us a lot of crossover albums of World Music meets Psychedelic Rock, such as KHRUANGBIN and TAMIKREST, while ALTIN GUN released such a record last year. Now we have KUTIMAN, a songwriter, multi-instrumentalist, producer, orchestra leader, digital mixologist, and filmmaker from Israel who travelled to Tanzania in 2014 where he recorded material with local Tanzanian musicians and now in 2020 on this 4th studio album Wachaga, he used those recordings and mixed them with his own studio creativity as well as with the help of saxophonist Shlomi Alon, trumpeter Sefi Zisling and trombonist Yair Slutzki. The result is an excellent album that combines 70s psychedelic rock, with keys/synths upfront with African singing/beats and add jazzy improvisations to keep things even more original. I think we can safely say that we have here one of the finest World Music meets Rock albums of 2020! 9 songs are included in total, with as interesting songs for example Maasai, which is a very groovy psychedelic rocker actually with cool synths and a sound like TAMIKREST and ALTIN GUN, but then with African tribe singing. Psychedelic 70s rock, synths/keys and African tribe singing are blended together just perfectly here on this new KUTIMAN album and this makes it sound quite unique actually, just listen to a song like Lost in the bush. Also jazzy parts like in Fireflys before tomorrow give the album an incredible diversity you don't hear much elsewhere and KUTIMAN also goes for a real African rock sound in the album opener Tanzania and A giant snail. However, he is at his very best during those 70s synth driven psychedelic rock meets African tribe/rock songs like the superb Copasavana that is close to ALTIN GUN. Mixing everything from the whole album, so including all styles we heard throughout the first 8 songs, prog/jazz/fusion/african/psychedelic rock, this can all be heard during the closing track, which is the lengthy sensational Ngorongoro. I can only say that you must not miss this act from Israel whom sound very original! More info at: https://kutiman.bandcamp.com/album/kutiman-wachaga-vinyl-cd-digital
(Points: 8.6 out of 10)
REALITY CHECK 'FEARS, HOPE AND ETERNITY' (INDEPENDENT/SPAIN IMPORT)
Everytime I get a band from Spain it usually is a band singing in their own language, because the English language is not very common to use in Spanish music or in Spain at all. REALITY CHECK is clearly an exception, because the English lyrics/singing is definitely under control and the music of this band is also of an exceptional high level. In fact, I think this is one of the better bands from Spain I have heard in a long time. They should not be confused with the same named band from the USA that was active in the 1990s. REALITY CHECK was formed in Santander in 2012, and their line-up consists of Ovidio Abascal: Lead and backing vocals, José C. Gómez: Bass, José M. Labrada: Keyboards, Israel Losada: Guitars, Javier Prieto: Guitars and backing vocals and Marcos Regato: Drums. Special guest on the album's opener Heaven and Hell is the excellent DGM lead singer Mark Basile, but thankfully REALITY CHECK's own singer can also sing really well! They play very melodic Progrock/Progmetal like DGM, DREAM THEATER and ENCHANT melted together, so somewhere in between progrock and progmetal, with a focus on song orientated material with melodic catchy AORish choruses (JOURNEY), but still keeping enough room for instrumental passages that are mostly filled with a soaring guitarsolo. Especially the first 2 songs (Heaven and hell and Everything is ruined) are perfect examples of that mixture and I really have to admit that they are sounding very sensational! The songs are lengthy, but really take you on a trip that you will certainly enjoy if you like the mentioned bands. SHADOW GALLERY also comes to mind here. Fragile no more is a little more Progmetal ish and very close to classic DREAM THEATER, with also a very strong melodic chorus and here the vocals of Ovidio sound really sensational, a bit reminding me of DANNY VAUGHN, while the guitarwork is also of a really high level. The band keeps up this incredible high level of Melodic Progmetal in the following song Starting again. Behind these feelings is a little calmer and is basically a beautiful melodic progrocksong with a certain 90s feeling, reminding me a lot of ENCHANT, with some brilliant harmonyvocal driven verses and choruses that even touch classic STYX sometimes. Faith is probably the heaviest song, even including some 80s Bay Area Thrash Metal influences, but in a way like also DREAM THEATER has done, so it is definitely still Progmetal. The shorter closing track The end of youth is a calmer acoustic/piano song with very strong lead vocals. Quite a surprise this band and all I can say that their debut album is a must-have for anyone who is keen on Melodic Progrock/Progmetal! More info at: https://realitycheckband.bandcamp.com/releases and http://www.realitycheck.es/
(Points: 8.7 out of 10)
ORION SAIPH 'SEVEN STAGES OF GRIEF' (INDEPENDENT/SPAIN IMPORT)
Released 2 years ago, the debut album Seven stages of grief of the Spanish band ORION SAIPH is a nice melodic Progressive Metal affair. At first sight the band sounded quite raw and aggressive during the album opener Pain, Grief and Sorrow, which sadly has some death growling going on, but thankfully it gets more melodic throughout the remaining 7 songs. Highlights are The bride and Distant sun (very strong chorus), while the final 2 songs show that the vocals are not the strongest factor of the band. Breaker of chains is also quite an aggressive tune, with however suddenly a surprising violin solo and the closing The hunter's fall is the weakest song probably. I would recommend the band to record more songs in the style of the highlight Distant sun, which shows a great melodic progmetal band. More info on them can be found at: https://orionsaiph.bandcamp.com/album/seven-stages-of-grief
(Points: 7.5 out of 10)
THE VACANT LOTS 'INTERZONE' (FUZZ CLUB/UK IMPORT)
Released on the London based label FUZZ CLUB, the New York duo THE VACANT LOTS is back with their 3rd album Interzone. The duo consists of Brian MacFayden and Jared Artaud and together they create this exciting 80s influenced rocksound that cuts both ways, reaching the synth/wave and goth/rock audience. It's only a pity the album has a rather short playing length of around 30 minutes, but nevertheless the 8 songs sound very good. The first 2 songs Endless rain and Into the depths have a sorta Gothic Rock meets 80s Dark Wave sound, sounding like a mix between THE DOORS/THE CULT (vocals/chorus) and DEPECHE MODE/NEW ORDER (synths/sound), with a modern edge to it with the synths upfront and actually not really that far away from THE EDITORS, but then just a bit different, so the band has an own identity. It is really good what we get to hear and they might just become the next big thing with this new album. Moving up quite a bit to pure 80s underground Gothic Rock is the following track Rescue that even reveals some sort of Post-Punkism like BILLY IDOL did in the beginning of his solo career. Although the band clearly has gathered a lot of influences from the glorious past and combines them nicely, you can of course hear the traces of a lot of bands, because Exit sounds a lot like classic ULTRAVOX, although others might also mention acts like OMD, JOY DIVISION or even KRAFTWERK during a couple of songs here. After 4 songs featuring somewhat dark depressing goth/darkwave kinda singing, Fracture is a little more upbeat and positive regarding the singing and also the song itself is a friendly fun uptempo synthpoprocker in classic 80s style, once again with BILLY IDOL similarities. Payoff changes the sound to a beat that is close to the late 80s classic Disco-Techno tune Dirty talks song of ADVENTURES OF STEVIE V., with however vocals that seem to be very destructive and dark as if JIM MORRISON stepped out of his grave and starts talking instead of singing actually! Station is slow gothrock based, but has a chorus that somehow makes me think of House in New Orleans of THE ANIMALS, however with a modern touch of course. Final song Party's over is also slow and quite depressing actually, like JOY DIVISION did in their darkest days. Anyway, it's a rather good album that could easily gain them a breakthrough. Check them out at: http://thevacantlots.com
(Points: 8.4 out of 10)
THE WILD! 'STILL BELIEVE IN ROCK AND ROLL' (EONE MUSIC CANADA/SPV/GERMAN IMPORT)
Out of Kelowna, British Columbia, Canada comes THE WILD!, a band that is seriously kickin' ass with their no-nonsense straight-ahead rock and roll sound which is not that far away from their legendary countrymen of HELIX, although of course AC/DC, KROKUS, AIRBOURNE and DIRTY LOOKS are better comparisons when hearing such cool uptempo rockers like Bad news, Crazy (for you) and especially the sensational Nothing good comes easy. They were formed back in 2012 and Still believe in rock and roll is their 2nd full-length album so far. The band's line up consists of Dylan Villain - lead guitar & vocals, The Kid - rhythm guitar, Lucas 'Boozus' - bass & vocals and Crash Anderson - drums. As the album continues, the band shows an own identity with more Melodic Hardrock orientated songs as well here and there, such as the catchy King of this town and the titletrack Still believe in rock and roll that come across like a mix between SHAKRA and GOTTHARD. Also the faster Playing with fire has a sound that reveals even some classic 80s Hair Metal influences, like classic MOTLEY CRUE, only with better vocals. It becomes even sensational during the catchy Young rebels, where we all can sing-a-long to an anthem like KROKUS once did in their heydays! They slow things down on the very last song, the semi-melodic rockballad Gasoline, a sensational song that is as good as those classy power ballads from the late 80s when SKID ROW, WARRANT and such ruled the airwaves. In the end, the first 2 songs were the weakest, because the following 8 showed a really great band with a classic hardrocksound as it was done a lot in the 1980s, with thankfully still a fresh updated approach, so it doesn't sound dated at all. Check them out at: https://www.thewildrocknroll.com/ and https://thewildbandbc.bandcamp.com/album/still-believe-in-rock-and-roll
(Points: 8.6 out of 10)
CEMETERY SEX FAIRIES 'THE LIQUID SOURCE OF JOY & HORROR' (INDIE GOD RECORDS/GERMAN IMPORT)
The German band CEMETERY SEX FAIRIES consists of 2 female singers (Tinka and Belle) and Prof. Pan who takes care of all the music. There is not so much info on them, but the music they present us is very much going into the classic 80s synth ruling popsound. Opener Liquid luck is pure 1983 Synth/Electro-pop driven Poprock/Wave that fits right between PIA ZADORA's When the rain begins to fall and KIM WILDE's Chequered love, with some slight dark Gothic influences. Also following track Mystery goes in that direction, with synths and keys reminding me of NENA going dark and underground. Speaking of NENA, the German lyrics in Tanz allein make it sound even closer to NENA, but don't get me wrong here, because CEMETERY SEX FAIRIES sounds darker than the mentioned acts. Their sound is quite poppy and very 1980s driven, but still has got a sorta Gothic approach and one of the best songs that reflect this 80s new wave meets gothic direction are the synth driven uptempo poprockers Wide & dark and Shot. The final 3 songs are Red game (pure 80s electric-pop), Gone (calmer Gothic semi-ballad) and Fremde Frau (midtempo 80s Hi-Tech Poprock). Nice little album and highly recommended to fans of classic 80s synth driven female fronted poprock/wave. More info can be found at: www.facebook.com/cemetery.sex.fairies
(Points: 8.1 out of 10)
STUCKFISH 'CALLING' (SONIC PORTRAIT RECORDS/UK IMPORT)
Somewhere else on these pages I reviewed the 2nd album of this British band, but they also were kind enough to send me their debut album Calling and because it is such a sensational record, I absolutely needed to write a little piece about it. The music is a mix of 80s melodic rock, aor and a touch of progrock. I would say it fits somewhere between LUCIFER'S FRIEND (circa Sumogrip and with JOHN LAWTON kinda vocals), Q5 and C.I.T.A. This is upper class melodic rock music with such amazing songs like Calling, The man that I've become and Better to win, while the calmer closing track Something to believe in touches almost DENNIS DE YOUNG territory! This is how it should be done for sure, mix up the mentioned acts and you have STUCKFISH! Check them out at: www.stuckfish.net
(Points: 8.7 out of 10)
MAYFIRE CHRONICLES 'THICKER THAN WATER/CITY OF RUINS' (INDEPENDENT/NORWAY IMPORT)
Out of the Norwegian city of Fredrikstad comes the two-man project MAYFIRE CHRONICLES and they were kind enough to sent me the 2 singles they released from their future-to-be released debut album. Also included are a bio and a handwritten letter, which is quite surprising, because back in the early days as a reviewer I received this almost daily, but in 2020 the world has become completely digital and classic press kits simply do not exist anymore. Anyway, MAYFIRE CHRONICLES are a new band and so they want to impress and when listening to the superb music of these 2 songs, I can honestly say that their debut album is one to look forward to for sure. This is up there with the INSIDE OUT MUSIC level of progrock. Their music is very melodic song orientated progrock with fantastic smooth melodic vocals and memorable catchy melodies, especially during the masterpiece City of ruins. I was quite overwhelmed by the incredible high level here and it's only a pity that it's all over quite soon, because in the end we want to hear much more of this promising sensational Norwegian band! Keep checking them from now on, because they might become a huge band in the progworld in the future! More info at: https://www.mayfirechronicles.com/
(Points: 8.9 out of 10)