HOT NEW REVIEWS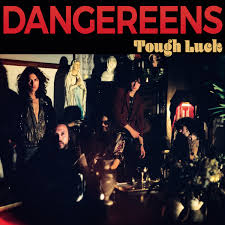 DANGEREENS 'TOUGH LUCK VINYL RECORD' (ALIEN SNATCH! RECORDS/GERMAN IMPORT)
Out of Montreal, Canada comes DANGEREENS and their debut album Tough luck sounds like we went back to the early 1970s when Rock and Roll was about combining elements of Glamrock, Honky-Tonk Boogie Rock, Blues, 70s Hardrock, Garage Rock and a tiny bit of Southern Rock (Love jive) into an exciting uptempo rocking style. Nowadays this kind of underground mixture of rockstyles is mostly in the underground movement possible, but DANGEREENS could easily score a hit with one of their 12 songs that can be found on the beautiful looking vinyl record I received. They are a bunch of young musicians whose fathers were probably not even born around 1973! Nevertheless, DANGEREENS sound like we're almost 50 years back in time and they do it really well, coming with a full blown record of potential classic rocksongs in the future. It's a pity they can't perform live right now, because I am sure they will go down very well! The line-up consists of Hugo - Lead vocals, rhythm guitar, Felix Brisson - Lead guitar, backup vocals, Charles Duval - Rhythm guitar, backup vocals, Jordan Pichette - Bass guitar, backup vocals, Yanick Berthiaume - Piano and Olivier Cormier - Drums. Capturing the sound of early/mid 1970s Rock and Roll is quite hard, because this is the time between British Glamrock and 1977 Punkrock, where there was quite some improvisations and experimenting with all kinds of past rockstyles. The result is usually sounding like a harder edged version of ROLLING STONES, and that's what DANGEREENS is also doing here, but they sound so authentic, it's like we are really back in the year 1973! The best songs on the album are Thieves (uptempo classic early to mid 1970s Glamrock a la THE NEW YORK DOLLS and HANOI ROCKS, with a bit of Rock and Roll a la HERMAN BROOD & HIS WILD ROMANCE), Microwave boogie (uptempo slightly more melodic rocking piece, like THE SMALL FACES meets a tiny bit of BRUCE SPRINGSTEEN), the superb Twelve below zero (an almost Powerpop ish tune with catchy melodies), Worried mind (punky uptempo Garage Rock like THE BOYS could have sounded a few years later and in fact they did when one of their members was in a band called THE HOLLYWOOD BRATS) and the sensational soul injected Powerpop/Garage-rocker Nomadic step (like IGGY POP doing a song together with JOE JACKSON and JOOLS HOLLAND). DANGEREENS are a band to watch out for in the future, because after the pandemic, this is one of those bands that live will get your head rocking for sure during a gig or festival performance. In the meantime check out their fantastic soon-to-become classic rockalbum! This beauty is available through: https://aliensnatch.bandcamp.com/album/dangereens-tough-luck
(Points: 8.6 out of 10)
SCOTT MCCLATCHY 'SIX OF ONE' (INDEPENDENT/HEMIFRAN/SWEDEN IMPORT)
Out of Philadelphia, USA comes roots rocker SCOTT MCCLATCHY, who started in a band called THE STANDS, but eventually went solo and released now his 5th solo record titled Six of one. The included music is all American rootsy rock that sound quite sensational actually. Rock and roll Romeo, Prayers, Summer of '89 and Roving eye are lovely uptempo Heartland American Rock and roll tunes in the style of BRUCE SPRINGSTEEN and JOHN COUGAR. On the other hand there is also diversity, because songs like Midnight in Memphis, Suite: Laura Blue Eyes and Ophelia are groovier/funkier tunes with a 70s sax, they remind a bit of the 1970s ROLLING STONES, while there's also some calmer metarial to be heard, such as Break even and Smoke. This album is loaded with the classic American sound, and basically highly recommended to fans of BRUCE SPRINGSTEEN, JOE COUGAR, LITTLE STEVEN, GARY U.S. BONDS, GRAHAM PARKER, MICHAEL STANLEY, BUTCH WALKER and so on. Check him out at: http://www.scottmcclatchy.com/
(Points: 8.4 out of 10)
DAVE ROSEWOOD 'NO RODEO IN ROME' (AULA STUDIOS/HEMIFRAN/SWEDEN IMPORT)
The American singer/songwriter ended up in Sweden, where he recorded an album titled No rodeo in Rome. He was assisted by producer/multi-instrumentalist Björn Holm and a couple of local musicians, with as result a great Classic American Country/Americana album that is mostly calm and situated around Dav'e strong vocals. An uptempo piece like Cayons somehow reminds me of THE SHADOWS and during the rest of the material I always have to think of DANNY VERA or even JOHNNY CASH, but then a bit lighter. Good record, more info at: https://daverosewood.com/
(Points: 8.0 out of 10)
THE WAY OF PURITY 'SCHWARZ ODER ROT' (WORMHOLEDEATH/UK IMPORT)
The British band THE WAY OF PURITY looks very dangerous when looking at the album pictures, but I can assure you they have potential melodic tunes on their album Schwarz oder rot, which combines different modern music styles and comes across like a mix between RAMMSTEIN, WITHIN TEMPATION and some Hardcore. The production is massive and actually it is a diverse record that you can easily play over and over again to discover a lot of interesting songs. Check for yourself at: http://www.thewayofpurity.com/
(Points: 7.7 out of 10)
SZABADSAG 'ELLIS ISLAND' (WILD GOOSE MUSIC/XANGO MUSIC)
What if you only have a violin player and mandolin player and the two of them make a full album together? The result could be boring, but in this case it's absolutely not at all, because Ariane Cohen-Adad (violin, vocals) and Jefferson Louvat (mandolin, vocals) have released a wonderful diverse album titled Ellis island. You can hear so many different music genres pass by here, but it's all performed by these 2 Belgian musicians (and a guest percussionist). High quality for sure and it's a full European music trip throughout 13 included songs, with as basis (especially when Ariane is singing) a Gypsy/Balkan/East European approach. Not a single dull moment to be found and for more info please go to: https://www.szabadsag.be/
(Points: 8.0 out of 10)
BOBBO BYRNES 'SEAGREENNUMBER5' (INDEPENDENT/HEMIFRAN/SWEDEN IMPORT)
Now here we have a nice Americana Singer/Songwriter album in a laid-back TOM PETTY style. 11 songs are included on the new album of the American musician BOBBO BYRNES. He is assisted by a couple of musicians on this nice little record of him, which mostly goes in a somewhat calmer direction, with a focus on acoustic guitarplaying and Bobbo's strong passionate vocals. Highlights include Queen of the party, When we ride and Sight of me. For more info please go to: www.bobbobyrnes.com
(Points: 7.7 out of 10)
BLUES ESCAPE FEAT. JOHANNA LILLVIK 'BLUES ESCAPE FEAT. JOHANNA LILLVIK' (INDEPENDENT/HEMIFRAN/SWEDEN IMPORT)
Blues, Jazz, Gospel and Soul are melted together nicely on the CD of the Swedish BLUES ESCAPE, which features female singer JOHANNA LILLVIK. Only 7 songs are included, which overall sounds like a healthy mix between MELODY GARDOT, DINAH WASHINGTON and ARETHA FRANKLIN. Johanna sounds at best during the calmer jazzy pieces, such as That's how I got my man, which reminds me of ELLA FITZGERALD. Also a surprise is the ANDREWS SISTERS sounding traditional classic Big foot Pete. If you're starting to become interested, then go to: www.paraplyrecords.se and https://www.facebook.com/Johanna-Lillvik-240004829398175/
(Points: 7.6 out of 10)
SU ANDERSSON 'TRAIN STORIES' (INDEPENDENT/HEMIFRAN/SWEDEN IMPORT)
Out of Sweden comes the talented singer/songwriter/guitarist SU ANDERSSON, who releases her debut with Train stories, which lyrically takes us into the USA where Su went on a journey through 15 states. She has been working for 35 years as an architect and CEO for a company in Sweden, but wanted to follow her music dream and after this journey on which she wrote many songs, she finally released it an album titled Train stories. Her voice reminds me a lot of CHRISSIE HYNDE of THE PRETENDERS, although the music is calmer and more a mix of singer/songwriter and Americana pop/rock, with as best songs A fisherman and his son (nice semi-ballad), the midtempo soulful jazzy pop/rocker On the train part 1 and Early morning alleys. Check out her interesting story and music at: https://www.suandersson.com/
(Points: 7.7 out of 10)
MICHAEL WARD WITH DOGS AND FISHES 'BLIND SPOT' (INDEPENDENT/HEMIFRAN/SWEDEN IMPORT)
When I saw the name PRAIRIE PRINCE, I was immediately interested in listening to this album, because he is the legendary drummer of THE TUBES. Here he appears on the new album of MICHAEL WARD, as part of his band DOGS AND FISHES. The album Blind spot is filled with high class melodic American rootsy blues rock with influences from other music genres as well. Michael is a great singer and in general this album feels really good and reminds me slightly of classic ROBERT PALMER meets STEVE WINWOOD. Highlights are Mendacity, Donkey island (fantastic midtempo soulful funky rocker with a 70s/80s kinda vibe), World on a plate and the fantastic closing midtempo groovy bluesy rocker Making the monkey stew. It's a pity that we can only find 8 songs on this album, because it sounds pretty good and you want to hear much more material of this bunch of excellent musicians. More info at: http://www.michaelwardmusic.com/
(Points: 8.4 out of 10)
THE MYSTIX 'CAN'T CHANGE IT' (INDEPENDENT/HEMIFRAN/SWEDEN IMPORT)
Now this rocks pretty well like a SEASICK STEVE meets JOHNNY CASH meets HOWLIN' WOLF kinda mixture of rootsy bluesy rock and classic americana countryrock. THE MYSTIX do it very well on their 7th album Can't change it. This American band was formed back in 2002 around Jo Lily (vocals, ex-Duke & the Drivers), Bobby Keyes (guitar, Mary J. Blige), Tom West (keyboards), Marty Ballow (bass), Duke Levine (guitar) and Mario Giovino (drums, producer), and they deliver a great 14 tracks counting album here. The uptempo pieces are the best songs (Outlaw blues, Ain't gonna cry and Jumper on the line), although the epic semi-ballads Let's get started and Wouldn't mind dyin have a real smooth feeling that sounds like something JOHNNY CASH did not create in his career. Definitely a recommended band to check out if you like your country/blues/roots rock to sound as raw as possible, because the band's singer JO LILLY has got that real raw dirty gritty mean voice needed for this kind of music. More info at: https://themystix.com/
(Points: 8.3 out of 10)
JENNY REYNOLDS 'ANY KIND OF ANGEL' (INDEPENDENT/HEMIFRAN/SWEDEN IMPORT)
Here we have a beautiful mixture of calmer lead/harmonyvocal driven singer/songwriter pop and melodic folky pop/rock like a mix between FIRST AID KIT, THE STAVES and SUZANNE VEGA. Her name is JENNY REYNOLDS and she originates from New England, but lives and works in Austin, Texas for the past 18 years. Any kind of angel is her 4th album release and without a doubt, this is a lovely album. Jenny has a fantastic voice and her songs are very melodic. 10 songs are included, of which the highlights are There is a road, Any kind of angel, The way we say goodbye and the stunning Dance for me, which is one of the finest singer/songwriter songs of 2020! I am very impressed by this superb album and I highly recommend you to check out this sensational singer/songwriter at: www.jennyreynolds.com
(Points: 8.5 out of 10)
THE FURIOUS SEASONS 'LA FONDA' (STONE GARDEN RECORDS/HEMIFRAN/SWEDEN IMPORT)
The first thing that got me was the fantastic vocals on this album, because a crystal clear voice is singing these beautiful acoustic melodic tingled singer/songwriter pieces in the style of JIM GROCE. It actually considers here an L.A. based trio around songwriter, singer and guitarist David Steinhart, Guitarist Paul Nelson and bassist Jeff Steinhart, whom released a wonderful album titled La fonda. It's their 2nd album and after 3 calmer pieces, the tempo switches to uptempo with a guest drummer Eduardo Tancredi on the catchy melodic americana pop/rocker I was an actor. However, most of the included songs are only featuring the 3 musicians of the band, so without the drumming, which is a slight pity, because later on the album we can hear another uptempo piece (Vast divide) and a full CD with such uptempo pieces would be very much welcome. Thankfully the excellent singing and beautiful melodies make it still an easy adventure to experience. If you're into acoustic melodic pop/singer/songwriter of the old school 1970s style, then this is highly recommended! More info at: https://www.thefuriousseasons.com/ and https://thefuriousseasons.bandcamp.com/album/la-fonda
(Points: 8.1 out of 10)
COCO O'CONNOR 'WHEN I WAS YOUR WORLD' (BONFIRE MUSIC GROUP/HEMIFRAN/SWEDEN IMPORT)
Out of Alabama, USA comes the talented singer/songwriter COCO O'CONNOR and When I was your world is her 2nd album so far. It's quite a diverse album actually, with the help of guest musicians Joshua Collier (Bass), Taylor O'Connor (Piano, B3 Organ, Wurlitzer, Mellotron), Bill McDermott (Acoustic Guitar, Mandolin, Banjo), Will McFarlane (Slide & Electric Guitar), Will Rudder (Ac. & Electric Guitar), Nate Sletner, Tommy Harden (Drums, Percussion) and The Shoals Sisters (Background Vocals). 10 songs are included and the album opens with a lovely relaxing song called Honey bee, which is a mix of singer/songwriter and melodic pop/aor/westcoast. Her voice is impressive, with an own identity and I can easily imagine her singing a classic 80s AOR tune and that is what happens during the lovely midtempo AOR rocker I don't wanna fight, which feels like 1987 (not ashamed of mentioning ROBIN BECK and CHER as comparisons here). A song like No better woman reminds me of a bit of Beast of Burden - BETTE MIDLER. I can't help it but also need to mention ILSE DE LANGE and FAITH HILL when hearing a catchy 90s Countrypop ballad like More than enough. Silver queen is a great groovier bluesy melodic pop/rocker a la ALANIS MORRISETTE. There's also a lot of beautiful 70s acoustic singer/songwriter material, such as closing track Trophies, tiaras and I love you's, a well-written tune that in a different time and age could have been a huge hit (1970s) in the hands of JIM GROCE, CAROLE KING or JAMES TAYLOR. This mixture of styles and Coco's wonderful smooth vocals is making this a recommended album to check out at: https://www.cocooconnor.com/
(Points: 8.4 out of 10)
THE GRAND UNDOING 'IN A VIGIL STATE' (SECRET CANDY ROCK RECORDS/HEMIFRAN/SWEDEN IMPORT)
In a vigil state is the 4th album of the Boston area based band THE GRAND UNDOING. They are formed around multi-instrumentalist/singer/songwriter SETH GOODMAN and if we put on the new album, opener Into the glitter is a sorta 1970s midtempo pop/rocker a la DAVID BOWIE, while following A little piece of ground is quirky early 1980s uptempo (retro 1960s) Powerpop a la JOE JACKSON. Hold those thoughts, because this combination continues on the rest of the album. Other highlights are Darkness, Step in, Sunsetter and Siler songs (BRUCE SPRINGSTEEN ish). Vocally Seth has some limitations in his range, but he gets away with it on most of the songs and I can recommend it to anyone with his heart in the 1970s/early 1980s and then DAVID BOWIE/JOE JACKSON/BRUCE SPRINGSTEEN in particular. More info at: https://thegrandundoing.bandcamp.com/
(Points: 7.5 out of 10)
SURRENDER HILL 'A WHOLE LOT OF FREEDOM' (INDEPENDENT/HEMIFRAN/SWEDEN IMPORT)
Typical American music is the name of the game here, with influences from countryrock, Americana, singer/songwriter and a bit of bluesy classic rock. Done very well and sung exceptionally perfect by a male and a female singer, SURRENDER HILL has a lot to offer, because there are in total 18 (!) songs. They are formed around husband/wife duo ROBIN SALMON (vocals, guitar, piano, organ, etc.) and AFTON SALMON (vocals, percussion), with the help of Eric Fritsch (organ, piano, bass, mandolin, accordeon, Wurlitzer), Palul Griffith (drums), Mike Daly (pedal steel, lap steel) and Jonathan Callicutt (guitar, violin). Opener and titletrack A whole lot of freedom is a very strong catchy uptempo country-crossover melodic poprocker. The vocals of Robin are really good and perfectly fit with the music. Turn this train around follows in an uptempo lighter Americana pop/rock direction and reminds a lot of BRUCE SPRINGSTEEN. Thankfully his wife Afton is also able to sing very well, which can be heard during the calmer semi-ballad Winter's end. Basically, this combination works very well, as both can sing very well and the included songs are a pleasure to listen to, with as other highlights Broken down car (catchy midtempo countryrocker a la ILSE DE LANGE), Waiting on a dream and Badge of a Punk Rock band. Some more uptempo rockier pieces like the opener would have been nice, because especially during the 2nd part of the album it gets a bit soapy balladry, but on the other hand, this is a high quality album for sure and you can check out more at: https://surrenderhill.com/
(Points: 8.3 out of 10)
THE REFUSERS 'FREEDOM FIGHTER' (INDEPENDENT/HEMIFRAN/SWEDEN IMPORT)
Rootsy Bluesy Rock is what we get to hear on the 3rd album Freedom fighter of the Seattle based THE REFUSERS. The band is formed around lead singer/guitarist Michael Belkin, Joe Doria (organ), Eric Robert (keyboard), Brendan Hills (drums) and Steve Newton (bass, backing vocals). Among the 10 included tracks on this band's latest album Freedom fighter, we can find some very nice raw bluesy rockers, such as Shame on you (strong guitarwork), Freedom fighter (midtempo rocker) and the uptempo rockers Clown show and Money talks. Vocally it sounds weaker I'm afraid, which is a pity, because the guitarwork and songs are quite nice to listen to. Check more for yourself at: https://therefusers.com/
(Points: 7.3 out of 10)
KELLY'S LOT 'ANOTHER SKY' (INDEPENDENT/HEMIFRAN/SWEDEN IMPORT)
The Californian band KELLY'S LOT has already released 14 albums so far, but this new album Another sky is the first I get to hear and review. They were formed back in 1994 by singer/songwriter KELLY ZIRBES, who was later joined by guitarist PERRY ROBERTSON, and on this new album a lot of guests appear. Kelly is a great singer and there are on Another sky some lovely uptempo rockier tunes such as I will find you again, Took it back and Hurricane, where Kelly's voice suits best. Most of the material however is calmer singer/songwriter/country orientated (such as Butterfly, Foolish try, Freedom and Sleep on it tonight) or country/folk ish (such as the Irish The Irish luck), so some more of these uptempo rockier songs on a future album would be really welcome. On the other hand, it is quite diverse as well, because a song like Simple man has a very smooth sorta jazzy gypsy latin vibe that sounds quite catchy actually, and how about the great 1950s bubblegum (Rubberball - BOBBY VEE) ish Lock me up! Concluded, this is a very decent record for sure, and extremely diverse. I would recommend it to check out more on them at: https://kellyslot.com/
(Points: 7.9 out of 10)
CINA SAMUELSON 'SING WITH YOUR HEART AND SOUL' (INDEPENDENT/HEMIFRAN/SWEDEN IMPORT)
Out of Sweden comes the talented singer/songwriter CINA SAMUELSON and she brings on her new album Sing with your heart and soul Classic American countryrock in the real old school style of DOLLY PARTON/JUICE NEWTON, without any accent! This is well done for sure, with a nice mixture of uptempo pieces (How long is forever, A new morning, All I wanna do on a Saturday night, Give a big hand to the band and Sweet mama, Elvis and me) and a few ballads (Why can't we talk anymore, I'll miss you and Sing with your heart and soul). The songs are very catchy, melodic and with memorable choruses like we know it from the Swedish musicians. I am glad there are a lot of uptempo tunes on the album, and only a few ballads are featured, because that makes it definitely an easier album to get through and it puts a smile on your face. This is countryrock how it should sound like! More info at: https://cinasamuelson.se/
(Points: 8.2 out of 10)
MEADOW CREEK 'PIECES OF DRIFTWOOD' (PARAPLY RECORDS/HEMIFRAN/SWEDEN IMPORT)
MEADOW CREEK is a Swedish duo (and husband/wife) Linda and Peter Dahl, both well-seasoned singer/songwriters who had a lot of success writing for other acts, but now are a musical duo with their 2nd album together as MEADOW CREEK. Pieces of driftwood is the title of this new record and the first couple of songs are calmer ballad orientated, but the uptempo Americana pop/rocker changes the tempo and is a really wonderful melodic tune with strong vocals by Peter and it has a rockier rootsy/steel guitar touch. Set the world on fire follows the same uptempo rockier direction, although here we have both of them singing, and basically this is a wonderful tune, with a very catchy melodic AOR/Rock chorus you will be singing along the minute you hear it! I am safe to say that this HEART/CHALLENGE/ROBIN BECK ish song is the finest on the whole album! Also very good is the fantastic midtempo AOR/Poprocker Vampire's kiss, with superb vocals of Linda, and also the semi-ballad We are the best part of me is quite nice and Country/Blues crossover-rock hasn't sound better this year than the midtempo rocking Loaded gun. The material balances between country, light melodic pop/aor/rock and a bit of singer/songwriter (remember LENITA ERICKSON and CHALLENGE?), with a clear focus on strong melodic radio-ready choruses and you might as well compare it to ILSE DE LANGE. If the balance would be a bit more uptempo rockier tunes on a following record, it could become even more sensational than it already is. Concluded, this is a very pleasant record to check out and also fans of AOR/Poprock of the 90s kind will like this album a lot I think. More info at: https://meadowcreekmusic.com/
(Points: 8.3 out of 10)
JIM ISEMAN 3 'VIDUITY' (INDEPENDENT/HEMIFRAN/SWEDEN IMPORT)
Out of Brooklyn, New York comes the talented singer/songwriter/multi-instrumentalist JIM ISEMAN, who releases a short mini-album that contains 4 songs, on which Jim plays all the instruments. The music is beautiful calmer atmospheric piano led pop like RUFUS WAINWRIGHT and JOHN GRANT, and actually it's very impressive. Jim has a great voice and we should keep our eyes open for future music of him. Meanhwile, check him out at: https://www.jimiseman.com/
(Points: 8.0 out of 10)
KERRY PATRICK CLARK 'WHAT A SHOW' (INDEPENDENT/HEMIFRAN/SWEDEN IMPORT)
What a show is already the 9th album of KERRY PATRICK CLARK, an American singer/songwriter who started his career back in 1985 with the release of his debut album Life and times. Now 35 years later there is What a show, on which he sings, plays guitars, drums and a few other instruments. Kerry Patrick has a strong clean voice (a la FREDDY CURCI actually) and his songs are beautiful camer melodic pop orientated in the old 1970s spirit of fun pop/singer/songwriter, with a light comedian twist. Highlights are What a show, Clown car, The walls come tumbling down (great uptempo poprocker, more songs like this next time would be great), the bluesy rocker Borrowed bones, the uptempo You matter and the beautiful The stuff inside. Nice record and recommended to fans of 70s singer/songwriter pop/rock/westcoast a la CHRISTOPHER CROSS/ROBBIE DUPREE/CHRIS CHRISTIAN... More info at: https://www.kerrypatrickclark.com/
(Points: 8.2 out of 10)
DAN TUFFY 'LETTERS OF GOLD' (INDEPENDENT/HEMIFRAN/SWEDEN IMPORT)
Now this is high quality darker singer/songwriter-Americana music with a raw raspy voice. Actually DAN TUFFY should be huge, because his voice is clearly what's all about here, telling us all these stories through his charasmetic way of singing, with as highlights Can't contain my feeling, Honey flow, No sleep until the work is done (superb, with a dark almost gothic touch through the guitar that creates suspense here) and Sandy track. As original as for example VAN MORRISON, JOHNNY CASH, BRUCE SPRINGSTEEN and such, a real talented singer/songwriter you can check out at: www.dantuffy.com
(Points: 8.2 out of 10)
HAT CHECK GIRL 'KISS ME QUICK' (GALLWAY BAY MUSIC/HEMIFRAN/SWEDEN IMPORT)
HAT CHECK GIRL is a band formed around Annie Gallup (vocals, dobro, banjo and lap steel) and Peter Gallway (vocals, guitar, keyboards) and their new album Kiss me quick is a nice calmer singer/songwriter record with the shared male/female vocals, kinda like RICHARD and LINDA THOMPSON. The music is not that far removed from LEONARD COHEN either, as well as LOU REED and JONI MITCHELL comes to mind. Peter has been around since the 1960s and released 30 records solo and with other bands, but also Annie has done quite a lot so far. These well-seasoned musicians/singers release a nice album to check out if you're into classic laid-back mature singer/songwriter. More info at: http://hatcheckgirl.net/
(Points: 7.5 out of 10)
VILMA 'ANDRA STALLEN' (INDEPENDENT/HEMIFRAN/SWEDEN IMPORT)
I believe Andra Stallen is the debut album of the young Swedish singer/songwriter VILMA, a very talented girl with a beautiful voice and on her album we can hear lovely melodic calmer singer/songwriter, a bit like AMY MCDONALD crossed with FIRST AID KIT, yet with no uptempo songs. It's a very good album with superb vocals and haunting melodies. Sung in the Swedish language it might be hard to follow, but the pleasant melodies are very nice to listen to and I am sure that VILMA (real name is Vilma Snygg) from Boras, Sweden has a bright future. Check her out at: https://www.facebook.com/VILMAsingersongwriter/
(Points: 8.1 out of 10)
GREG COPELAND 'THE TANGO BAR' (INDEPENDENT/HEMIFRAN/SWEDEN IMPORT)
GREG COPELAND offers spoken-word calmer folk/singer-songwriter in the COHEN/DYLAN/REED style at the beginning, but track number 3 Scan the beast is suddenly a great slow heavy bluesrocker and shows the better side of Greg. His voice is very raw and raspy, almost like TOM WAITS and of course LOU REED (even has a song called Lou Reed), especially during such a bluesy song like Scan the beast, because his voice is suitable for such bluesy slow dark rock. Other interesting songs are the slow dark bluesy Coldwater canyon, Mistaken for dancing (a melodic song with a lovely female singer called CAITLIN CANTY) and Better now (also with Caitlin on vocals). Check out more at: https://www.facebook.com/GregCopelandSongwriter/
(Points: 8.0 out of 10)
THE MAMMALS 'NONET VINYL RECORD' (HUMBLE ABODE MUSIC/USA IMPORT)
All the way from Woodstock, New York comes the band THE MAMMALS and they have been around for quite a while now, with about 8 albums so far since 2000. The music is calm, melodic and laid-back, combining classic Folk, Americana and a bit of American rootsy rock. The band consists of Ruth Ungar (fiddle, guitar, ukulele, vocals), Mike Merenda (guitar, banjo (6), vocals), Konrad Meissner (drums), Lee Falco(drums), Jacob Silver (upright & electric bass), Brandon Morrison (electric bass, baritone guitar, high-strung guitar, vocals), Ken Maiuri (piano, Wurlitzer, high-strung guitar, vocals), Will Bryant (Hammond organ, clavinet, vocals) and Charlie Rose (pedal steel, banjo (7 & 9), vocals). There are quite a bunch of guest backing vocalists, such as Lindsay Lou, Kate Pierson (THE B-52's), Connor Kennedy, Jayla Kai Smith, Gail Ann Dorsey, Zach Djanikian, Joan Henry and Will Puck Merenda. The result is a peaceful classic American songbook/Pop record that feels like a melancholic trip to the 1970s when singer/songwriter, westcoast and folksy/American/Country acts were taking up most of the major label releases in the USA. 10 songs are included and without a doubt, this is a high quality album you need to check out if you're interested in good clean quality popmusic with a lot of focus on keen melodies and harmonies. Opener Counting down off summer starts very calm, acoustic and kinda 70s JONI MITCHELL ish, but with Radio signal it gets more uptempo, mixing classic CROSBY, STILLS, NASH & YOUNG and SIMON & GARFUNKEL with a slightly modern Americana rocking approach like a mix between CALEXICO, FLEET FOXES and THE WAR IN DRUGS. This song also features male vocals and basically is a very strong song that sticks in your head after hearing it the first time. Back to calmer Folk/Americana with the beautiful melodic harmonyvocals driven What it all is that sounds like a perfect cross between SIMON & GARFUNKEL and YOUNG GUN SILVER FOX, so with a sorta tiny bit of classic American Westcoast Pop/Rock. Closing track of Side-A is the calmer acoustic based If you could hear me now that reminds me a lot of JONI MITCHELL again, although there's also a bit of AMY MCDONALD in this Singer/songwriter piece.
Side-B of the lovely vinyl record opens with the short calmer Beyond civilization, while it is followed by the midtempo Country-Rocker California that reveals influences from JUICE NEWTON crossed with 70s FLEETWOOD MAC's American pop/rock, although it also reminds me somehow of ILSE DE LANGE. Someone's hurting is drifting even more into AOR/Poprock of the 1970s, a great melodic semi-ballad with once again similarities to late 1970s FLEETWOOD MAC. Heading back to a TOM PETTY ish midtempo Americana pop-rock sound is the catchy You can come to my house. East side west side is a catchy somewhat groovy Soulful/Gospel influenced sing-a-long poptune with superb female vocals and a great sing-a-long chorus that could easily make it a big radiohit! Closing track You gotta believe is a NEIL YOUNG meets TOM PETTY ish ballad. Nice little independent record here from New York and definitely recommended to fans of quality American popmusic that combines elements of Folk, Country, Americana and Singer-Songwriter pop perfectly on 10 melodic calmer songs. Check it out for yourself at: https://themammals.bandcamp.com/album/nonet
(Points: 8.3 out of 10)
CULTO AL QONDOR 'TANNHAUSER TOR VINYL RECORD' (WORST BASSIST RECORDS/GERMAN IMPORT)
If you would ask me what the possibilities are that I would be reviewing a vinyl record from Peru, I think I would say that not in my lifetime, but never say never, because CULTO AL QONDOR is a band from Peru and Tannhauser tor is their 3rd record! This duo was formed in 2013 and their music is experimental instrumental psychedelic Krautrock with a clear focus on creating a very dark mechanical minimal sound like we know it from 70s bands like CAN, TANGERINE DREAM, ASH RA TEMPLE, although there is also clear 90s Postrock influences to be heard. It's hypnotic and challenging for your brain, because you are being put in a trance when listening to this underground record that also recalls sounds you could imagine hearing when working in a factory or something. The band consists of DOLMO (guitars, delays) and CHINO BURGA (bass, drones) and the album contains 2 songs, Side-A of the beautiful Green vinyl record is Part 1 and likewise Side-B contains Part 2 of their Tannhauser tor song. Part 2 is scarier and more frightening than Part 1, because it really sounds sinister and feels like the background music to a Thriller movie. Job done well and highly recommended to the fans of afforementioned acts. Check for yourself at: https://cultoalqondor.bandcamp.com/album/tannh-user-tor and the limited Green vinyl version is available through: https://worstbassistrecords.bandcamp.com/merch
(Points: 8.2 out of 10)
CHARIVARI 'DESCENT VINYL RECORD' (WORST BASSIST RECORDS/GERMAN IMPORT)
Out of Bath, UK comes the interesting band CHARIVARI, a 4-piece band with a melodic modern Shoegaze/Dreampop meets 90s Post-Rocksound and a bit of Post-Punk on their debut album Descent. 6 songs are on their first album and they are mostly slow to midtempo, yet all with some lovely melodies that take you in an atmospheric trip that blends perfectly the Post-Rock of a band like RADIOHEAD or SONIC YOUTH with the more proggy PORCUPINE TREE or STEVEN WILSON. The band is formed around Gary Say: Guitar/Vocals, Ben Thomas: Guitar, Phil Millard: Bass and Rick Jones: Drums, and the highlights on Descent are the Dreampop/Shoegaze ish opener When Leviathan Dreams and the Proggy Post-Rockers Lous eater and Down by the water. CHARIVARI also adds some Noise-Rock influences in their sound when they go for an uptempo early 90s rockier approach during a song like Aphotic, which sounds like a perfect cross between SONIC YOUTH and very early NIRVANA. Closing track Scavengers of the mind brings the band in an instrumental almost noisy Krautrock meets progressive Post-rocksound adventure unlike the rest of the album. This is definitely a superb band with a sound that could bring them to higher places! More info at: https://charivari.bandcamp.com/album/descent and their beautiful looking purple vinyl record is available through https://worstbassistrecords.bandcamp.com/merch
(Points: 8.4 out of 10)
LDMR 'SILVA VINYL RECORD' (WORST BASSIST RECORDS/GERMAN IMPORT)
Out of Marburg, Germany comes the band LDMR and they play instrumental Post-Rock with a clear 1990s approach on the 5 included songs of their second album Silva. They are a 4-piece band that combine the instrumental sounds of bands like TOOL and RADIOHEAD with a certain modern distortion that rocks quite heavily, but still brings forward some beautiful melodies. Higlights on the album are the uptempo Euphyllia, the hypnotic slowtempo 90s noise/post-punkrocker Salix and the superb side-B that features Fraxinus and the rocking Fagus that are close to modern Post-Progressive Rock brilliance of the LONG DISTANCE CALLING kind. Without a doubt, LDMR is a highly recommended band to those of you who are interested in instrumental challenging modern sounding rock that mixes the best of Noise/Post-Rock and Progressive Rock. More info at: https://ldmrmusic.bandcamp.com and the vinyl record is available through https://worstbassistrecords.bandcamp.com/merch
(Points: 8.3 out of 10)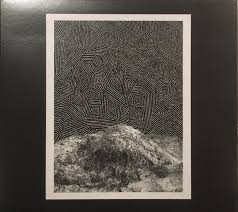 ELONMUSK 'AS YOUR WANDERER TAPS OUT AT THE INVISIBLE GATE VINYL RECORD' (WORST BASSIST RECORDS/GERMAN IMPORT)
Out of Nashville, USA comes the sensational instrumental trio ELONMUSIK and As your wanderer taps out at the invisible gate is their 2nd album so far. The band is combining a lot of styles and after listening multiple times to their new vinyl record, I have to say that this is one of the finest instrumental releases I have heard in ages. It's for me personally beating the LONG DISTANCE CALLING record from earlier this year, and I do have to recommend you to check out this ELONMUSK in case you liked LONG DISTANCE CALLING. The band consists of Ryon Westover (Bass/Synths), Frank Hand (Guitar) and Kate Haldrup (Drums) and their new album is actually 1 long epic song that is split on the vinyl of course into 20 minutes on Side-A and 18 minutes on Side-B. The album starts calm, with an almost classic 70s progrock (PINK FLOYD) meets synthwave (MAGIC SWORD) kinda relaxing sound. When the guitars join however, it starts to become darker and heavier, and actually we are almost heading into classic Doom Metal at some point during the song, but towards the end of side-A of the vinyl record, it all gets pure modern post-rock/progrock with memories of PORCUPINE TREE, while the lovely soaring classic early 70s ish psychedelic guitarsolo ends this part of the album in a relaxing yet atmospheric melancholic calmer way. Side-B also starts with the modern synthwave sounds just like on Side-A, yet changes quite quickly to a superb midtempo post-progrock piece that reveals some incredible strange guitar/keyboard effects that showcase the band's love for 1970s Spacerock (HAWKWIND). Somewhere halfway we are completely being overloaded with a massive psychedelic synthsound that just goes on and on before it gets sinister dark progrock orientated again, while the ending of the song is based around a 70s BLACK SABBATH influenced Doom Metal guitar riff that is melted with a modern post-rockguitarsound of the early 1990s. Without a doubt, this is one of the finest instrumental albums in ages and it takes you into this wonderful adventure or so to speak a trance trip into another universe where all those music genres are joined together, so all I can say to you is that you should check out this album a.s.a.p. It's available through: https://worstbassistrecords.bandcamp.com/album/as-your-wanderer-taps-at-the-invisible-gate and https://elonmusk.bandcamp.com/album/as-your-wanderer-taps-at-the-invisible-gate
(Points: 8.9 out of 10)
SARKH 'KASKADE VINYL RECORD' (WORST BASSIST RECORDS/GERMAN IMPORT)
WORST BASSIST RECORDS is a German label that was kind enough to sent me their vinyl records for review and I have to say they are one of the finest vinyl label releases around, because their releases are all high quality albums filled with mostly superb instrumental music and they all come in different colors as well as nice packaging. SARKH from Germany is a new band, which was formed out of the ashes of the black/doom metal band HESSAJA. This 3-piece band is formed around Johannes Dose (Drums), Johannes Schaffer (Guitar) and Falko Schneider (Bass), and 8 songs are on their very first album Kaskade. Opener Ackerland is a lovely midtempo Post-Progressive Rocksong that reminds me of LONG DISTANCE CALLING and PORCUPINE TREE, although SARKH is a bit heavier here and there. On vinyl it sounds massive and then it has that fantastic bass/rhythm/drums sound you feel straight into your body when you turn up the volume! Well done guys! Following track Wildnis is folllowing the same direction, although things get a bit more atmospheric Doom/Progmetal ish here. This song reveals their blackmetal influences, but when there's no screaming thankfully, so you can clearly focus on what these guys are doing instrumentally, which in this case is simply amazing! Muttererde slows things down a bit to a modern progrock direction a la PORCUPINE TREE again, with even a slight early 90s Noise-Rockguitar touch, while closing the A-Side of the record is Saat, an interesting midtempo piece that has a slight 80s Gothic Rock touch of the KILLING JOKE kind, yet crossed with DOOL. The B-Side opens with Derbholz, an excellent heavy progressive rock jam that will please the PORCUPINE TREE fans for sure, although it has some Metal ish influences as well. Morast is one of the most relaxing calmer songs on the album, and also one of the longest tracks (7 minutes). It's a great AIRBAG ish modern progressive rocksong, which is also the case with the following titletrack Kaskade, while closing track Irrlicht finishes this wonderful instrumental album in a shorter calm synthwave/70s krautrock sorta outro. You can get yourself a copy of this highly recommended instrumental album through: https://sarkh.bandcamp.com/
(Points: 8.6 out of 10)
KING SIZE TAYLOR 'TAYLOR MADE VINYL RECORD + CD' (BEAR FAMILY RECORDS/GERMAN IMPORT)
Born over 80 years ago, legendary British Rock & Roll singer KING SIZE TALOR now has a wonderful 10 inch vinyl record and CD out that covers his 1950s and 1960s period. He was part of the first Rockband from Liverpool, THE DOMINOES, and 25 of their 1957/1958 recorded songs are released on the CD that comes along with the 10 inch vinyl record. The vinyl record contains mostly uptempo classic Merseybeat/Rockabilly Rock & Roll with a clear late 1950s approach, although the songs were recorded in 1964 just before THE BEATLES broke through. Without a doubt, KING SIZE TAYLOR was a great singer who paid tribute to the classic 1960s singers from the USA, such as ELVIS PRESLEY, LITTLE RICHARD, BUDDY HOLLY, CHUCK BERRY and so on. Before there were THE BEATLES, he was the most popular and first rockstar to hail from Liverpool, and this package, which also includes a cool signed picture card of King Size himself, it is a must-have for fans of classic Rock & Roll the way it sounded like about 60 years ago now! Songs like upbeat rockers like Bad boy, All around the world, Slippin' and slidin', Hello Josephine, Heeby Jeebies and Looking for my baby are perfectly resembling the classic beat/rocksound that was created in especially the USA and the UK between the ELVIS period and the THE BEATLES period. King Size had a great voice, performed multiple times in Hamburg and his music is timeless music that you can easily be put on to get you in the right mood and this beautiful new perfect sounding 10 inch record is therefore highly recommended. Available through: https://www.bear-family.com/king-size-taylor-taylor-made-lp-lp-10inch-cd-ltd..html
(Points: 8.5 out of 10)
BOB HILLMAN & SPOOKY GHOST 'LAS VEGAS - NEVADA' (INDEPENDENT/XO PUBLICITY/USA IMPORT)
Only 5 songs are on the CD of singer/songwriter/guitarist BOB HILLMAN and his band SPOOKY GHOST, but they are all very strong and melodic, somehow sounding a bit like a Christian Rockband from the 90s crossed with NEAL MORSE. The songs are based around Bob's strong vocals, catchy melodic harmonyvocals and slightly experimental instrumental background music with some distortion going on. I think with a richer rhythm section backing Bob on bass and drums, which happens during the final 2 tracks of this mini-CD, I am safe to say that he could deliver quite a sensational record. For now check out all on Bon at: http://www.bobhillmanmusic.com/
(Points: 7.8 out of 10)
SUNDAECRUSH 'A REAL SENSATION' (INDEPENDENT/XO PUBLICITY/USA IMPORT)
Out of Seattle comes the Indie Popband SUNDAECRUSH and they deliver their debut with this A real sensation. The female fronted band is formed around Jena Pyle (vocals, guitar, flute), Emily Harris (guitar, vocals), Daniel Shapiro (drums, vocals), and Izaac Mellow (bass, vocals). Sadly their album is not a real sensation, because the Indie pop is average I'm afraid and a little too light and quirky to make an impact. I think it's best to check for yourself at: https://sundaecrush.bandcamp.com/
(Points: 6.0 out of 10)
RAVEN BLACK NIGHT 'RUN WITH THE RAVEN' (SAOL/CMM MARKETING/THE ORCHARD/BERTUS)
Out of Adelaide, South Australia comes the Melodic Doom Metal band RAVEN BLACK KNIGHT. Formed in 1999, they already released a few albums in the past 20 years, including a METAL BLADE RECORDS release. Now back with a vengeance, their new album Run with the raven is a clear heavy classic Doom Metal affair that contains influences from BLACK SABBATH and CANDLEMASS, yet vocally sound a bit more high pitched and also the overall sound (especially the drums) are giving it a sorta underground independent approach. The band is formed around Jim Petkoff: Guitar, Vocals, Rino Amoriono: Guitar, Chris Dorian: Bass and Christiain Jones: Drums. Although it's not bad at all, you need to get used to the somewhat strained vocals, but in general songs like the uptempo HEEP meets SABBATh ish rocking Searching your love is quite nice to listen to. I think it's best to check out these guys at: https://www.facebook.com/ravenblacknightofficial/
(Points: 7.0 out of 10)
ERJA LYYTINEN 'LOCKDOWN LIVE 2020' (TUONI RECORDS/UGLY PUG PUBLISHING/BLUESLAND PRODUCTIONS/FINLAND IMPORT)
Finland has brought a lot of rock and metal the past 30 years, but there's also some blues going on in the most northern country of Europe. Female singer/songwriter/guitarist ERJA LYYTINEN for example has been active for over 20 years now, with many album releases and meanwhile she played support and worked with well-known musicians like CARLOS SANTANA, ROBERT PLANT, JOE BONAMASSA, JENNIFER BATTEN and countless others. She is a real touring tiger, but of course corona did prevent her to do this at the moment. Thankfully musicians still have the possibility to release new albums, and Erja brings us a live recorded CD/DVD which is likewise called Lockdown Live 2020, because it was recorded live in a warehouse studio on the 10th of May 2020. I was personally not that familiar with her work, but after hearing and watching her doing this 'corona-proof' show I am so much impressed that I can't wait to hear more of her in the near future. The line-up of her band that night was Erja on vocals and guitars, Tatu Back - Bass, Backing Vocals, Miika Aukio - Keyboards, Backing Vocals and Iiro Laitinen - Drums. The result is a wonderful live show that contains perfect modern day Blues Rock in the style as we know it from a lot of other popular female rockers out there, such as ANA POPOVIC, JOANNE SHAW TAYLOR, SAMANTHA FISH, BETH HART, etc. In total 12 songs are included and most of them are directly moving into the high class modern heavy blues rock of the aforementioned acts, especially songs like Don't let a good woman down, Cherry overdrive, Torn, Snake in the grass and Rocking chair. A few songs show also a more emotional side of Erja. Black ocean is one of the finest female fronted songs of 2020, a fantastic bluesy AOR song with a superb melodic chorus and a beautiful soaring guitarsolo. Another world is more or less in the same style, although even more going the soaring guitar solo AOR direction. Both these songs are very sensational and a slight step away from the other more Soul injected heavy bluesrock material that is mostly her thing on the album. Without a doubt, her guitarplaying is phenomenal and she can write some very good tunes as well. I truly hope to catch her live one day when all is back to normal in the after-corona world, but meanwhile go grab yourself a copy of this CD/DVD through: https://erjalyytinen.com
(Points: 8.6 out of 10)
THE STRIDERS 'OUT OF THE BLUES' (SLIPTRICK RECORDS/SWEDEN IMPORT)
Out of Sweden comes the next sensational band, and this time it ain't a AOR/Melodic Rockband, because THE STRIDERS are playing classic 1970s Hard/Rock and Roll. Out of the blues is the debut album of this foursome formed around Victor Gustafsson (vocals), Adrian Johnsson (bass), Mattias Gudasic (guitarist) and Sebastian Varas (drums). The music here is very good no-nonsense classic bluesy hardrock in the style of acts like BADLANDS, RIVAL SONS, BLACKBERRY SMOKE, BLACK STONE CHERRY, ALL THEM WITCHES, etc. There is a nice mixture of uptempo and midtempo rockers displayed throughout the album, with a focus on biting classic 70s style soaring guitarwork and bluesy groovy guitar riffs (DEEP PURPLE/LED ZEPPELIN/FREE combination as influences I would say), while the vocals are raw and dirty, without any accent and reminding me a bit of CHRIS ROBINSON (THE BLACK CROWES)! I am very impressed by these guys and I can't believe they have not been praised much more yet, as they are so much better than the overrated GRETA VON FLEET for example. THE STRIDERS sound exactly the way we want it to sound like and they are therefore definitely a promise for the future, although it will be hard to reach the incredible status of the major label signed settled acts mentioned earlier in this review. Nevertheless, they are doing a great job here on this debut album and as highlights among the 10 included tracks, I would like to point out Whole lotta lovin', Bag full of bones, Rock 'n Roll star, the epic Addicted and the superb catchy melodic hardrocking Standing on top (THIN LIZZY meets BADLANDS). I truly hope that after corona these guys will get the chance to perform live, because this is exactly the kind of basic rock and roll we need to hear live in front of us! Check them out if you're into the classic retro sounding bluesy hardrock which is at the moment very popular, because THE STRIDERS fit right in there. More info at: https://www.facebook.com/stridersmusic/
(Points: 8.5 out of 10)
THE AIRBORNE TOXIC EVENT 'HOLLYWOOD PARK' (ROUNDER RECORDS/TATE MERCH/USA IMPORT)
As soon as the catchy opener Hollywood park kicks in, you will immediately be impressed by the all-American classic rootsy Heartland rock sound that sits nicely between THE KILLERS, BRUCE SPRINGSTEEN, KINGS OF LEON and THE GASLIGHT ANTHEM. Perhaps not original, they are doing things just perfectly here, with a damn catchy beat like only the Americans are able to produce, and also great vocals and memorable melodies all over the place, with lyrics like only BRUCE SPRINGSTEEN could come up with. THE AIRBORNE TOXIC EVENT is the name of the band and they could easily score a major hitsingle with one of their songs of the new album Hollywood park, because it is loaded with more of the classic all-American dream working class uptempo Heartland Rocksound, yet crossed with the typical modern melodic poprocksound. The L.A. based band was formed in 2006 and have meanwhile released quite a lot of albums on major labels, with also quite a few sucessfull singles, and Hollywood park is their most recent album. The line-up of the band is Mikel Jollett (vocals, guitar, keyboards), Steven Chen (guitar, keyboards), Adrian Rodriguez (electric bass, backing vocals), and Daren Taylor (drums), and it's Mikel's writing skills that gave this new album birth, because Hollywood Park acts as a companion piece to Mikel's memoir of the same name and this particular book was named one of the 30 most anticipated books of 2020 by O, The Oprah Magazine! The foldout of the booklet tells the complete story, so I can imagine this will attract a lot of interest. Thankfully the music is also of a very high level, basically mixing classic American Heartland Rock with modern Melodic (Indie) Poprock, with a focus on catchy choruses and a radio-ready approach on most of the 12 included songs. The opening titletrack is definitely the best song here, although the rest of the album also offers plenty enjoyable material, such as the midtempo pieces Come on out and All these engagements (both almost reminding me of classic 80s TEARS FOR FEARS/COCK ROBIN crossed with a tiny bit of DAVID BOWIE!), the catchy uptempo modern Indie rocker I don't want to be here anymore (THE KILLERS ish) and THE SLOW READERS CLUB/THE EDITORS anthem Everything I love is broken. Concluded, we have here a recommended 'safe' record that should actually become very popular, as it features countless stadium anthems! If you're starting to become interested, then check out more at: https://theairbornetoxicevent.com/
(Points: 8.5 out of 10)
OUR DEAD FATHERS 'OUR DEAD FATHERS 2' (INDEPENDENT/USA IMPORT)
Although they look like a typical rockband, the Seattle based band OUR DEAD FATHERS have an incredible melodic calmer sorta Psychedelic Folkrocksound that is actually hard to compare. FLEET FOXES might be possible as comparison, but when listening to the opener On windowsill shows on their 2nd album, it is clear that we are dealing with an original sounding band, because this midtempo shuffle pop/rocker sits somewhere between CROWDED HOUSE and U2. The following Our dead fathers is another beautiful calmer piece that has the earlier mentioned psych-folk melodic pop/rocksound and reminds a bit of a more polished version FLEET FOXES. On the other hand you might better forget about these comparisons, because OUR DEAD FATHERS has created an own sound that should appeal to a lot of people out there I think. It's melodic and most of the 10 included songs are airplay-radio-ready! There is not a single weak moment to be found on this album, which was created by 4 top-notch musicians (CHRISTOPHER MICHAEL MEYER-vocals/guitar, RANDALL W PAYNE III-drums, organ, DAN INFECTO-bass fiddle and SE SHARMA-guitars. Actually it's quite unbelievable that these guys are not yet discovered, because the music on this album is of an incredible high level. I have not heard such original sounding bands in a long time and they built the perfect bridge between Folk, Melodic Pop/Rock and Psychedelic Rock, and as mentioned before, they might look like a rockband and pick up elements of rockmusic here and there, they sound much calmer and sorta bombastic folk/psychedelica ish. The closest comparison has already been mentioned a few times (FLEET FOXES and perhaps THE WAR ON DRUGS could also be mentioned here), but I think it's best to check out this sensational band for yourself at: https://www.ourdeadfathers.com/

(Points: 8.5 out of 10)
MARGO PRICE 'THAT'S HOW RUMORS GET STARTED' (LOMA VISTA RECORDS/CAROLINE INTERNATIONAL)
In the USA the talented American singer/songwriter MARGO PRICE is quite succesfull and praised as Country's next big star, but after 2 albums filled with Country and Americana, the 3rd album That's how rumors get started clearly shows a lot of diversity and even introducing other styles here and there. The album was postponed for a while due to the corona virus, but now it's released and we can happily share you our thoughts on this interesting album. The album was produced by other countrystar STURGILL SIMPSON, who also provides backing vocals here and there. 10 songs are included and opener That's how rumors get started is one of the most beautiful 70s inspired calmer singer/songwriter pop tunes I have heard the past few years. Margo has such a priceless pleasant voice, you just can't stop listening to her. She reminds a bit of STEVIE NICKS, also musically speaking actually, because the album might start with a calmer ballad orientated piece, the following track Letting me down is a superb catchy uptempo early 80s female fronted AOR/Poprocker, which is really not far removed from Stevie's classic 80s solo records, although there are also memories of JUICE NEWTON, early PAT BENATAR, TANE CAIN and many others while listening to this sensational uptempo rocker. Things get even rockier during the midtempo retro 1970s type groovy rocker Twinkle twinkle, which also has a catchy chorus, sounding like a cross between THE BLACK KEYS and JOAN JETT. Despite all the comparisons, Margo has an own style that takes the best of the classic 70s/80s and vocally she has an own vibrato, which is as already mentioned very pleasant to listen to, perhaps somewhere between STEVIE NICKS, JUICE NEWTON and MAGGIE REILLY (a lot!). Slowing things down again on the beautiful melodic next track Stone me, which is a semi-ballad that somehow reminds me of True Colors (CYNDI LAUPER), yet with a more singer/songwriter Americana approach a la TOM PETTY. Hey child turns her sound and voice into a DOLLY PARTON ish Countryballad direction.
Up next is Heartless mind, which once again changes the mood and style again, because this is a classic early 80s New Wave/Powerpop/Poprocker with a certain KIM WILDE (Cambodia) kinda similarity and basically this is a very catchy tune. What happened to our love? is moving towards Country/Americana balladry again, while Gone to stay is a rather catchy middle of the road ish uptempo melodic poprocker. The slowtempo country-crossover poprocker Prisoner of the highway has a nice Soul/Gospel influence and closing track I'd die for you is a nice semi pop/rock/country ballad with again the STEVIE NICKS comparison.

MARGO PRICE delivers one of the finest and most diverse female fronted pop/rock albums of 2020 here and you can find out more into at: www.margoprice.net
(Points: 8.4 out of 10)
THE ROADSIDE BANDITS PROJECT 'THE ROADSIDE BANDITS PROJECT' (DHARMA RECORDS/UK IMPORT)
There is a lot of diversitygoing on on the CD of the London based THE ROADSIDE BANDITS PROJECT. It's theirvery first album, which opens with an instrumental RY COODER ish calmer tunethat only features SANTI ARRIBAS on guitar and keys. Santi is clearly theleader of this project, because he writes and performs on all the songs. He isa gifted guitar player, with a style that is somewhere between STEVE VAI, theaforementioned RY COODER and STEVIE RAY VAUGHAN, so really picking updifferent influences and making it his own. The diversity should be praised,because the following track Borders introduces us to a heavier blues rock direction,although even some Progrock/Progmetal influences can be heard on thisinstrumental. In fact, there's so much going on here, it seems like every musicgenre is present on the mostly instrumental material on this album. There are 3songs with vocals by 2 guest singers (NEIL BRYDEN and JOHN STERRY) and Santihimself also sings on 1 song. Anyway, other highlights are Sombre circus(beautiful calmer melodic semi-ballad with prog rock and soul influencescombined), My own lies (darker lighter version of KINGDOM COME/LED ZEPPELIN ishmid tempo bluesy hard rock), the uptempo swinging jazzy symphonic melodic fusionrocker Run and The blues psycho (interesting mix of blues rock and synths). SecretlyI hope for more vocal material on the next album, because they sound reallyimpressive, although everything sounds crystal clear and I can easily recommendit to fans of (semi) instrumental music. Check out more at: https://theroadsidebanditsproject.bandcamp.com/album/the-roadside-bandits-project-3
(Points: 8.3 out of 10)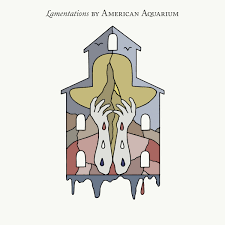 AMERICAN AQUARIUM 'LAMENTATIONS' (NEW WEST RECORDS/KLANDERMAN PROMOTION/PIAS)
Formed in 2005, the North Carolina,USA based band AMERICAN AQUARIUM is one of the great traditional American bands of the past 10-15 years. They have meanwhile released 10+ records and their latest one Lamentations is also the first with a completely new line-up compared to their earlier releases. The band was formed by singer/guitarist BJ BARHAM, who is 15 years later the only original member left, because on this new album are 4 new members to be heard (Rhett Huffman – organ, piano, Neil Jones – pedal steel guitar, Ryan Van Fleet – drums, percussion, Alden Hedges – bass guitar, vocals) as well as a member who joined in 2017 (Shane Boeker – electric guitar). Anyway, the music is what counts here and this is really sensational. The album starts with Me + Mine, which is a calmer Americana-Singer/Songwriter piece in the BRUCE SPRINGSTEEN style, although it ends in a slightly more psychedelic rockier direction. A wonderful beginning and actually quite original after you heard the full song, really showing that there is still 'real' music out there. The album continues in a midtempo rootsy Heartland-Rock direction with Before the dogwood blooms, a fantastic song that sounds like a perfect cross between classic JOHN COUGAR, TOM PETTY and BRUCE SPRINGSTEEN, with a lovely authentic 70s kinda vibe in the arrangements and superb vocals that have a Southern Rock meets Countryrock touch as well. Six years from September has that pure American traditional sound again, an uptempo mixture of Heartland-Rock, Americana and Countryrock like BRUCE SPRINGSTEEN again. This CD is a total must if you're into such music and all 10 songs are of an incredible high level, with as other highlights the uptempo rootsy Americana rocker Starts with you (TOM PETTY ish), the early 80s JOHN COUGAR 'I need a lover' sounding The luckier you get, the catchy radiofriendly 70s ish Country/Southern rockballad The long haul (VAN ZANT meets POCO) and the uptempo Americana Country rocker A better south (BRUCE SPRINGSTEEN meets JOHNNY CASH). There's also some pure JOHNNY CASH meets DANNY VERA ish uptempo countryrock included (Brightleaf + Burley) and how about a piano-ballad (The day I learned to lie to you), so as you can see there's a lot to enjoy here! This is American music at it's very best, taking the best of American rootsy rock, Americana, country and singer/songwriter, and put it into 1 CD! Job well done I would say and therefore this new AMERICAN AQUARIUM CD is highly recommended! More info at: http://www.americanaquarium.com/
(Points: 8.8 out of 10)
THE DIRTY CLERGY 'IN WAVES' (CORNELIUS CHAPEL RECORDS/KLANDERMAN PROMOTION/BERTUS)
Although THE DIRTY CLERGY are coming out of Alabama, they have nothing to do with Country or Southern Rock, because they combine garage Rock, Dreampop, Shoegaze and 90s US College Rock, and actually they have an own identity. In waves is the 2nd album of this band, which is formed around founder, singer/songwriter/guitarist BRIAN MANASCO, bassist KY CARTER and drummer LESTER NUBY 3, with on a few songs some pleasant female vocals by guest singers LAUREN STRAIN and CAMEON LANE. 12 songs are on the CD and opener Trials has an early to mid 1990s underground sorta US Psychedelic retro American Garagerocksound that is dangerously close to classic TEENAGE FANCLUB, with also a touch of WEEZER. A nice fun catchy melodic tune that could also be labeled as 1990s college-rock I think, but who cares, because it is definitely a great way to start an album. The somewhat depressing 'dreamy' vocals are pushed to the background here and there, giving it a slight darker melancholic atmospheric dreampop/shoegaze touch, which can be heard clearly during the calmer following track Born to lose, although the song develops into a rather nice midtempo Indie-Pop/rocker with a memorable radio-ready melancholic chorus. The rest of the album continues this kinda mix of 90s Indie/Melodic Pop/Rock, Shoegaze and Psychedelic Dreampop, with as other highlights the midtempo rocking Wonderland (again like TEENAGE FANCLUB), West coast (lovely Dreampop/Shoegaze cover of LANA DEL REY) and the beautiful Whiplash, which mixes almost 1960s Garage Rock with the early 1990s US Psychedelic College Rock of WEEZER. Great record for sure, but one to listen to multiple times before getting the picture, however when you're connected, then you will discover a really good band. Check them out at: https://thedirtyclergy.bandcamp.com/album/in-waves-2
(Points: 8.2 out of 10)
JAIME WYATT 'NEON CROSS' (NEW WEST RECORDS/KLANDERMAN PROMOTION/PIAS)
Although American singer/somngwriter/guitarist JAIME WYATT is only 35 years old and Neon cross is her official firth full-length record, she has already experienced a lot in her life so far. Her songs were featured in several Hollywood films, but eventually she got involved in the drugs environment sadly, addicted to heroine and really slowly getting into the darker side of life. Thankfully her focus on music held her back on her feet and after a mini-album in 2017, now she comes up with her finest effort so far. On the album there's an all-star line-up of the Countryrockscene, because the producer is SHOOTER JENNINGS, the son of legend WAYLON JENNINGS, while we can also hear TED RUSSEL KAMP on bass and NEAL CASAL (RIP) on guitar. The result is a beautiful album that shows the fantastic voice of Jaime. Without a doubt, this is a highly recommended album for all fans of classic traditional Americana/Countryrock! 11 songs are included, of which opener Sweet mess is a nice sweet country ballad, but it's with uptempo country cross-over rootsy poprocker Neon cross we get to hear a lovely catchy liltte tune. Livin slows things down a bit to a typical midtempo countrypop direction. Make something outta me is then again a catchy uptempo country poprocker in the classic JUICE NEWTON style. One of the finer country ish rockballads is the soulful injected By your side, where Jaime shows her beautiful vocal skills. She has not the typical pure Country voice, but instead she has a certain Soulful kinda tone in her voice that could even appeal to fans of ADELE. Just a woman follows in classic pedal steel driven traditional country ballad style like TAMMY WYNETTE and DOLLY PARTON. Once again, it's the voice that makes the difference, because despite the fact that the material is sometimes borderline cliche tingled kitsch, Jaime's voice is too good to ignore the beauty of a record. Personally I am a huge fan of songs like the superb midtempo Americana poprocker Goodbye queen that sounds like STEVIE NICKS doing a TOM PETTY cover. Mercy is another great semi-ballad, while Rattlesnake girl is a lovely uptempo Americana/Countryrocker with a catchy sing-a-long chorus a la JUICE NEWTON again. Hurt so bad is another classic country (semi) ballad and closing track Demon tied to a chair in my brain is sounding as dark as the title may predict, being a slow almost bluesy influenced tune. Concluded, this might be secretly the finest country album of 2020, so don't miss it if you want to hear good clean quality Countryrock, with a touch of Americana! Jaime is one of the finest 'vocal' discoveries lately, so go check this out a.s.a.p. at: https://www.jaimewyatt.com/
(Points: 8.5 out of 10)
RYAN MARTIN 'WANDERCEASE' (HIGH MOON RECORDS/KLANDERMAN PROMOTION/V2/BERTUS)
Californian born, but current New York City inhabitant, singer/songwriter RYAN MARTIN releases a very nice new album titled Wandercease. Producer of the album is Kenny Siegal (LANGHORNE SLIM, CHUCK PROPHET...), while the tracks were mixed by Paul Q. Kolderie (PIXIES, RADIOHEAD, HOLE...). 13 songs are included, and the album opens with a catchy midtempo melodic Americana influenced poprocker (At dusk) with influences from TOM PETTY and RYAN ADAMS, Westcoast and close harmonyvocals a la FIRST AID KIT, THE WEBB SISTERS and THE STAVES provided by a list of guest female backing vocalists. The sound is rich, very melodic, catchy and radio-ready, with lovely vocalwork of Ryan. The album continues with 12 more songs that combine the classic Americana, Singer/Songwriter with catchy Pop/Rock harmonyvocal driven melodies, not only midtempo/uptempo orientated, but also calmer here and there in a balladry direction. It's a good record with as other highlights Coma kiss, Shame (beautiful), The vulture and the uptempo Country-Americana crossover I just wanna die (JOHNNY CASH meets DANNY VERA). If you're starting to become interested, then go to his website at: https://www.ryanmartinmusic.net/music
(Points: 8.0 out of 10)
KRISTA SHOWS 'PRONE TO WANDER' (FRUMABUV RECORDS/DIAL BACK SOUND/KLANDERMAN PROMOTION/SONIC RENDEZVOUS)
She worked as a waittress before the pandemic and it took her a long time before she could release her debut album, but a few months ago Prone to wander was released. KRISTA SHOWS comes out of the Mississippi Delta in the USA and her first album is a real folk troubador singer/songwriter album in the classic American songbook, with a focus on story-telling songs that are mostly sung in a lower key and an acoustic setting. It sounds like PATTI SMITH crossed with BOB DYLAN, and perhaps a little dark and depressing here and there. Nevertheless it's still a quality release with Krista on vocals, while other involved musicians are Scott Sharpe / guitars, pedal steel, Stu Cole / bass, vocals, Bronson Tew / drums, guitars, vocals, Anne Freeman / vocals, Schaefer Llana / vocals and Will McCarley / drums on Full of Sin. Highlights are the slightly more melodic Ain't your fault, Lanie's song and the uptempo It is gone. Fans of 70s type of original folksy singer/songwriter pop should check out Krista's debut album. More info at: https://kristashows.bandcamp.com/album/prone-to-wander
(Points: 7.7 out of 10)
ACE OF CUPS 'SING YOUR DREAMS' (HIGH MOON RECORDS/KLANDERMAN PROMOTION/V2/BERTUS)
In the 1960s the San Francisco based all-female psychedelic rockband ACE OF CUPS was quite popular in the live scene despite the fact they never released anything during their existence between 1967 and 1972. However, they performed and played support act for acts like THE BAND, JIMI HENDRIX and THE GRATEFUL DEAD, whom were all fans of ACE OF CUPS. 50 years after their split, they are back and Sing your dreams is the follow-up to 2018's same titled debut album. On this new album a few well-known guests appear, such as JACKSON BROWNE (who sings a duet on the song Slowest river) and SHEILA E. However, it's 5 great fun female musicians performing and singing here and doing a wonderful job. I sadly missed their 2018 comeback, but will track this down as soon as possible after hearing this great new album Sing your dreams. Opener Dressed in black is a great midtempo Psychedelic Pop/Rocker with a slight resemblance to JEFFERSON AIRPLANE. Next track Jai ma is a completely different affair, as this World Music/African meets Latin music influenced rhythmic song features SHEILA E. as guest on percussion. The album is very diverse and puts you in different directions a lot of times (blues, rock, world music, folk, pop), with also here and there critical lyrics. Other highlights are the superb uptempo Put a woman in charge (basically pure melodic AOR/Classic hardrock, excellent vocals/harmonyvocals, a bit like LITA FORD/THE RUNAWAYS/HEART/THE BURNS SISTERS/RACHEL RACHEL), I'm on your man (a fun classic 1930s ish jazzy RANDY NEWMAN meets MARILYN MONROE kinda song), the 1960s/1970s Psychedelic Classic Rocker Gemini (HEART meets JEFFERSON AIRPLANE), the lovely Westcoast/AOR uptempo Lucky stars (70s HEART again) and the 1960s uptempo Garage Rocker Boy, what'll you do then (with harmonica solo). An excellent surprise, very diverse and of an incredible high level, so go check out ACE OF CUPS at: https://aceofcups.bandcamp.com/album/sing-your-dreams
(Points: 8.6 out of 10)
THE SNARLIN YARNS 'BREAK YOUR HEART' (DIAL BACK SOUND/KLANDERMAN PROMOTION/SONIC RENDEZVOUS)
Out of Utah comes THE SNARKLIN YARNS, an original band with a raw unpolished sound that comebines Folk, Country, Bluegrass and Alternative Rock. The band is formed around Abraham Smith (vocals), Mara Brown (vocals, fiddle), William Pollett (guitar, ex-KILLAWATT) and Jason Barrett-Fox (guitar, banjo) and their debut album is titled Break your heart. There are some comparisons to THE POGUES and TOM WAITS possible here, which is also thanks to the spoken word kinda singing of Abraham. You can't go more raw and unpolished than this album I think, just listen to a song like Don't go fishin' to understand what I mean. It's best to check for yourself at: https://www.thesnarlinyarns.com/
(Points: 7.0 out of 10)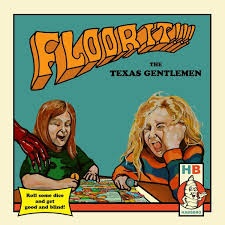 THE TEXAS GENTLEMEN 'FLOOR IT!!! VINYL RECORD' (NEW WEST RECORDS/KLANDERMAN PROMOTION/PIAS)
You don't receive that many records with such a brilliant packaging as this 2nd album of THE TEXAS GENTLEMEN, because inside the gatefold vinyl record you can find a complete kinda boardgame! They have clearly put a lot of effort when creating this record, and thankfully the music is of a same high level. It is a clear tribute to the classic 1970s, because there is so much groovy and funky soul injected into the smooth melodic pop/rock of THE TEXAS GENTLEMEN, which also reveals clear influences from 1970s Westcoast and Southern Rock besides the soulful pop/rock. There are many similarities possible, and basically THE TEXAS GENTLEMEN have released here one of the greatest authentic 1970s sounding records in ages. These guys are definitely doing things perfectly and the fact they are very young shows that there is hope for the future! The band was formed sometime ago and they already released an album back in 2017, but it's this Floor it!!! that should gain them a lot of exposure. They are coming out of Dallas, Texas, served as the backing band for the legendary KRIS KRISTOFFERSON the past few years, although with this new album I think they will breakthrough on their own! The band is formed around lead singer/guitarist/percussion player Nik Lee, Daniel Creamer (guitar and keys), guitarist Ryan Ake; bassist Scott Edgar Lee, Jr. and drummer Aaron Haynes (who since the recording has been replaced by Paul Grass). There are quite a few guests appearing on the album (playing horn, sax, violins, singing choirs, trumpet, etc.) and for a new vinyl record it sounds sensational from start to finish. There's so much to enjoy here and I think I am safe to say that this might well become one of the biggest surprises of 2020! 13 songs are included in total and after the short intro Veal cutlass and the instrumental Bare maximum, we get to hear 2 wonderful 70s orientated classic pop/rock pieces on Side-A of this wonderful vinyl record. The songs are titled Ain't nothin' new and Train to Avesta, both with the closest authentic 1970s sound you can get nowadays, with vocals/harmonyvocals, arrangements and choruses that seem to come straight out of the classic book of 1970s soulful melodic pop/rocking STEELY DAN and LITTLE FEAT crossed with a bit of light Southern Rockish THE ALLMANN BROTHERS BAND and DOOBIE BROTHERS. The result is magnificent and when turning over to Side-B, it continues with the STEELY DAN ish Easy st. that also reveals a bit of late 1960s THE BEATLES. Hard rd. is a bit more quirky sounding, like THE KINKS meets 10CC. Following track Dark at the end of the tunnel is a lovely instrumental tune that has a fantastic 70s groovy and funky vibe, kinda sounding like a mix between HALL & OATES, YOUNG GUN SILVER FOX and LITTLE FEAT, with a touch of jazzy fusion a la AZYMUTH as well.
Side-C opens with a slightly weaker song titled Sing me to sleep, but following Last call is a wonderful 70s PAUL MCCARTNEY/THE WINGS ish orchestral majestic melodic pop/rocker with strong 10CC ish melodies and a huge sound reminiscent of the classic major label 1970s records. There's also a bit of TOM PETTY in this song, so you can imagine this will go down well with fans of the classic 70s pop/rocksound. She won't introduce THE ALLMANN BROTHERS BAND ish guitars, although this slowtempo pop/rocker is dangerously close to STEELY DAN. The albums finishes quite rocking in classic 1970s Southern Rockstyle. The final side of the vinyl record, Side-D opens with the beautiful Charlie's house, which is (you guessed it) another pure Soul/Funk injected Melodic 70s Pop/Rock song with Southern Rock and Westcoast influences, sounding like a perfect cross between STEELY DAN and LYNYRD SKYNYRD. Skyway streetcar follows and is a superb groovy midtempo funky pop/rocker with an uptempo southern rocking (THE ALLMANN BROTHERS BAND) chorus. The titletrack Floor it!!! closes the album very nicely in an 8 minutes counting adventure that combine all the aforementioned styles and bands, although LITTLE FEAT and STEELY DAN might be the best comparisons to make.
Do not miss this superb album is the conclusion! More info at: https://www.thetexasgentlemen.com and https://thetexasgentlemen.bandcamp.com
(Points: 8.9 out of 10)