HOT NEW REVIEWS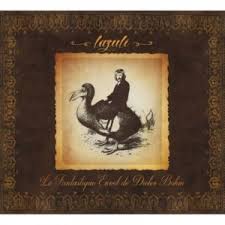 LAZULI 'LE FANTASTIQUE ENVOL DE DIETER BOHM' (L'ABEILLE RODE/FRANCE IMPORT)
It is such a great and fascinating musicworld out there, because you discover new music everyday and it is quite surprising that there are still many bands out there which are still unknown. For example the French band LAZULI, because they already released 8 albums and their new 2020 release is titled Le Fantastique Envol De Dieter Böhm, which is already their 9th album! I had not heard of them before, so when I listened to the first couple of songs on this album, I was amazed of the incredible high level. Those first 3 songs (Prologue: Sol, Acte 1: Les Chansons Sont Des Bouteilles À La Mer and Mers Lacrymales) and actually any song of this concept album is an absolute pleasure to listen to. LAZULI plays Melodic Progressive Rock with superstrong high pitched French sung vocals and they add a sorta World Music touch to their sound, which all together makes them a band that stands out for sure. The vocals are as mentioned very important and quite impressive, while instrumental this is top-notch melodic progrock that might be compared to MOSTLY AUTUMN, MAGENTA, CAMEL, MYSTERY (Canada) and such perhaps, although a little bit different due to the French lyrics. The melodies are really beautiful and that is what counts in every song they present us. The album is a concept record about the fictional German aviator DIETER BOHM sitting on a dodo, and with such a stunning CD booklet, one would think we are dealing with a real (if somewhat awkward) story and an existing person from the past, but everything is made up by bandleader/vocalist/guitarist/songwriter/illustrator/composer DOMINIQUE LEONETTI. Together with other musicians (Drums, Percussion, Marimba – Vincent Barnavol, Guitar – Gédéric Byar, Harp Guitar, Recorded By, Mixed By – Claude Leonetti and Keyboards, French Horn – Romain Thorel), Dominique has created a masterpiece that will absolutely attract any Progrockfan out there, but I can imagine that if more people outside the Progworld will hear these songs, they will fall in love with this band instantly, because this is just beautiful music from the very start until the end. Let's truly hope that this 9th CD will see them breakthrough, because they definitely deserve it. Do not miss this gem at: https://lazuli-music.com/
(Points: 8.7 out of 10)
ROCKING HORSE MUSIC CLUB 'WHICH WAY THE WIND BLOWS' (INDEPENDENT/UK IMPORT)
Now here we have something very interesting, because the ROCKING HORSE MUSIC CLUB is a US tribute band to the music of original GENESIS guitarist Anthony Phillips. The line-up consists of Justin Cohn: vocals, guitar, Brian Coombes: keys, vocals, Patrik Gochez: guitar, keys, vocals, Brenden Harisaides: bass, Myron Kibbee: guitars, Mike McAdam: guitars and Eric Wagley: drums/percussion, with on their new album Which way the wind blows guest appearances by a lot of Progrock legends, such as STEVE HACKETT (who of course originally replaced Anthony in GENESIS), John Hackett (STEVE HACKETT BAND - flute), Noel McCalla (MANFRED MANN'S EARTHBAND 1991-2009 - vocal), Nick Magnus (ENID / STEVE HACKETT BAND synthesizer / piano), John Helliwell (SUPERTRAMP – saxophone), Kate St. John (DREAM ACADEMY - oboe) and other musicians. Together with Anthony Phillips, the band picked a selection of songs primarily from Antony's first three solo albums, The Geese & the Ghost, Wise After the Event and Sides. The result is not just a tribute, because it actually feels like a real original album of the band. When listening to these songs, I hear so many influences and that is a good thing for sure. This gives it a whole new feeling and own identity for the band, although personally I am not that familiar with ANTHONY PHILLIPS' solo material, so it is hard to really compare them with the original recordings. On the other hand, I can now judge this album on how they are presented now. 9 songs are included in total, of which Um & Aargh opens the album and is a nice uptempo proggy piece. The laid-back Paperchase follows and is a very relaxing 70s based progpopsong, while Which way the wind blows is 70s PINK FLOYD progrock at it's very best. Silver song is a bit more uptempo pop/rock based, with a strong chorus in classic 70s style. Something blue is completely different, as this is a sorta jazzy poptune in an almost STING/GEORGE MICHAEL style, but very impressive for sure. It's great to see so much diversity going on, although the main style is always 70s prog ofcourse. Collections has an ALAN PARSONS PROJECT kinda sound, ballad ish and melancholic, simply beautiful!!! All together this is a highly recommended album to any progfan and the great thing is that it is a tribute album to ANTHONY PHILLIPS, but also feels like an original ROCKING HORSE MUSIC CLUB album somehow. Definitely worth checking out for sure at: http://www.RockingHorseMusicClub.com
(Points: 8.7 out of 10)
FAHRAN 'VAPOURS' (INDEPENDENT/UK IMPORT)
We reviewed a couple of the earlier releases of this Nottingham, UK based band and now they are back with Vapours, a very strong album that might be their best so far. It has a huge sound and the band's singer MATT BLACK has a great voice, with an impressive range. 11 songs are included and it all starts with a superb catchy fast uptempo Melodic Heavy Rocker in classic PRETTY MAIDS/MAD MAX style, with also a bit of NOCTURNAL RITES. Next track Stand alone is a great midtempo SHAKRA ish piece and then we get to hear the best song of the whole album I think, because State of mind is a sensational catchy uptempo Melodic Hardrock tune a la JADED HEART. Following track Blind is slightly more modern sounding and one of the weaker tracks on offer here. Back to strong faster uptempo Melodic Heavy Rock again on Pyre, while with Already gone the band slows things down, because this is a lovely classic 80s Melodic Rockballad in an almost FIREHOUSE kinda direction. The bitter taste of you goes for a classic midtempo Melodic Hardrocksound that sounds like a perfect cross between BONFIRE and VICTORY. Silent nightmare is going for a more modern approach, due to the gang vocals and groovy guitar riffs, but Wake up and Requiem are happily a change back to nice midtempo Melodic Hardrock. The album closes with the beautiful calmer ballad I'm still me that has a SCORPIONS/BONFIRE touch. It is obvious that we are most of the time dealing here with a much-recommended band to fans of 80s Melodic Hard/Heavy Rock! Check them out at: https://www.fahran.com/
(Points: 8.6 out of 10)
LAURA KITS 'HOLY FOUNTAIN WATER' (INDEPENDENT/ITS ALL HAPPENING)
Out of Amsterdam comes LAURA KITS, a singer/songwriter who released an EP in 2017, but now releases her official first full-length album, which is titled Holy fountain water. Despite the included music is not that original, as we have heard her mixture of country and pop/rock music before, I have to admit that she delivers a very strong release in this genre. ILSE DE LANGE is of course a good comparison, but Laura actually sounds more like herself, as she has an own identity on Holy fountain water. Of course she is influenced by MIRANDA LAMBERT, CARRIE UNDERWOOD and such great female American country pop/rock artists, but nevertheless she is able to compose some very sensational country/pop/rock on her own. If we have a look at the highlights on her album, I would like to mention the slightly more rocking tunes Love and danger, '81 chevy, the uptempo 21, the very melodic (almost AORish) How much is your heaven worth and the beautiful closing track Moving on. Quite a surprising and highly recommended debut album from this talented singer/songwriter! Check out more at: https://www.laurakits.com/music
(Points: 8.3 out of 10)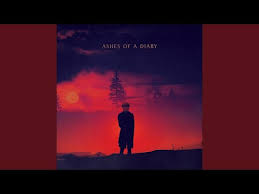 DREAMING MADMEN 'ASHES OF A DIARY' (INDEPENDENT/USA IMPORT)
Once you start listening to the debut album Ashes of a diary of the Austin, Texas based band DREAMING MADMEN, you will immediately be fascinated, because already the first song, which is an instrumental intro titled Page one, it gives you the feeling that there is something happening here. The guitarsolo and overall huge sound is kinda bringing memories of classic PINK FLOYD, MARILLION or PORCUPINE TREE. Who is behind DREAMING MADMEN? Well, it concerns here a Progressive Rock duo formed by two Lebanese brothers Mathew & Christopher Aboujaoude in their home studio in their hometown Deir El Harf, Lebanon and currently based in Austin, Texas, USA. There is not that much info available, but take it from me that this DREAMING MADMEN is doing something extraordinary on Ashes of a diary. From out of nowhere this independently released album reaches the desks of progrock reviewers and each and everyone will agree that this might become one of the big new Progacts in the near future. The first real song is the amazing Behind my wall, which features once again superb precise guitarwork (DAVID GILMOUR), strong vocals and beautiful melodies. This is Progrock at it's absolute finest, sounding like it was recorded by a major progband, but we are really listening to 2 brothers that create this sensational sound. The songs are lengthy, but never stretches just to show off with long instrumental passages. Instead they are more or less song based and combine this with precise guitarsolos, which makes DREAMING MADMEN the picture-perfect progband! The absolute highlight of the album is the terrific Your possessor, with it's guitarsound from heaven and beautiful melodies. It's like we are indeed dreaming when listening to this band, because they are really good. The guitarsolo's are exceptional and belong to some of the best I have heard lately, right up there with the best guitarplayers and everytime the guitarsolo kicks in on any of the songs, you simply can't get enough and then you know we have something special here. I am safe to say here that we're listening to a band that could easily be mentioned right next to RIVERSIDE, PORCUPINE TREE, MARILLION, RPWL, because they are as good as those established progbands, just listen to the stunning instrumental Enigma and close your eyes.. You absolutely don't want to miss this band, so make sure to check them out at: https://dreamingmadmen.com/
(Points: 8.9 out of 10)
WAITING FOR SMITH 'PROMO CDS' (FOUR ONE SEVEN RECORDS/UK IMPORT)
We're heading to the Londen, UK where we can find a new interesting British singer/songwriter called WAITING FOR SMITH (aka HARRY LLOYD), who actually travels between London and Amsterdam. Anyway, he recorded a bunch of songs the past few years and I received 2 mini-CDs filled with in total 10 songs he wrote/recorded. His latest song was produced by TOM FULLER (CLEAN BANDIT, TOM WALKER…) and when listening to his music, it is clear that he is indeed someone with a huge potential to become the next big sensation. The singer/songwriter world is at the moment mostly situated around GEORGE EZRA, ED SHEERAN and LEWIS CAPALDI. However, when hearing such catchy songs like Trade it in, So much love and Now you're mine, we are hearing songs that could easily become mega radiohits. Harry is a gifted singer/songwriter who has a good ear for writing a catchy song with memorable melodies. The music itself is a mix of singer/songwriter and melodic pop/rock, done quite nicely, although nothing new is happening here. Check him out at: http://www.waitingforsmith.co.uk/
(Points: 8.0 out of 10)
PLANET OF RHYTHM 'VARIOUS ALBUMS' (INDEPENDENT/USA IMPORT)
PLANET OF RHYTHM are as American as you can get, as they combine all the classic Rock and Hardrocksounds from the glorious American music history. Not much info on them, except they are coming out of L.A., California and they were kind enough to sent me their 2 albums. Somehow the first couple of songs I heard on their Damaged goods album from 2018 did not grab me that much, as this was just nice American Rock n roll/Southern rock/Bluesy Rock. Those early songs on the CD are clearly BOB SEGER and CREEDENCE CLEARWATER REVIVAL influenced, which was definitely nicely done, but not as sensational as what would follow next. We're talking about The song Your posession which brings a change in style, as this is moving up the style to classic American Melodic Rock, reminding me of 38 SPECIAL, including those great vocals/harmony vocals/chorus. Following track Voodoo woman goes even a step further, as this is a sensational uptempo high class 70s/80s Californian melodic rocker like BLUE OYSTER CULT, STRANGER and such. The running song is also excellent Melodic Hardrock, like BUDGIE meets Y&T. Then we have to wait a few songs before the band returns to Classic American Hardrock with the B.O.C./THE GODZ/GAMMA ish Shades of blue, which features once again great VAN HALEN ish guitarwork like we only know it from the classic 70s/80s. They have another surprise, because the lovely rocker Forest Glen features a SUPERB female singer JULIET ROBERTS (I am now very eager to hear more of this sensational vocalist!). And closing track Sunday road features another guest, namely MICHAEL SWEENEY, but is musically speaking a country ish semi-ballad. Concluded, Damaged goods is a very diverse record that goes from country to hardrock and everything in between! The other album (Saddlebag Sally) is a little less rocking, but still a nice diverse release that has as highlights Nobody but you (cool classic 80s US Melodic Hardrock), Morning light (relaxing beautiful melodic pop/rock with once again singer JULIET ROBERTS on vocals), the early 80s Melodic Poprocker My embrace (a la BILLY SATELLITE) and the Americana Noche solitario (a la CALEXICO). Concluded, we have an interesting Californian band over here that is best comparable with another Californian band I saw performing recently (KINGSBOROUGH), so if you know those guys, then you will surely love this PLANET OF RHYTHM, because they are doing the same kind of mixture of pop/hardrock/classic rock styles. When going for that pure 80s hardrocking sound (on especially their best record Damaged good), PLANET OF RHYTHM has one of the most authentic 80s Hardrocksounds I have heard lately. They do it quite perfectly and therefore fans of mentioned bands need to check them out at: https://store.cdbaby.com/Artist/PlanetofRhythm although you have to take it for granted that they also do a lot of other pop/rock styles in their repertoire!
(Points: 8.4 out of 10)
SOULSPLITTER 'SALUTOGENESIS' (INDEPENDENT/GERMANY IMPORT)
Salutogenesis took a couple of years to finish, but the German band SOULSPLITTER shows that on their debut album they have reached an incredible high level. The band consists of Fenix Gayed - Drums, Simon Kramer - Guitars, Daniel Gräupner - Keys and Felix Jacobs - Bass, but on this album we can also hear a lot of guest musicians and singers. It is a concept album and as already mentioned, it is of a very high level and quite challenging musically speaking. Of course the main style should be described as high class Progressive Rock/Metal, with clear influences from STEVEN WILSON, PORCUPINE TREE, ELP, DREAM THEATER, PINK FLOYD and such, with liong instrumental passages and complex breaks, as well as various World Music influences. I am quite convinced that this is one of those albums that will be adored by the die-hard Progfans and that's not so strange if you listen to such lengthy songs like The transition, The moloch, The dream of The sacrifice, which feel like a superb adventure through the never-ending Progrockworld, where so much is explored time and time again. You have your calmer parts (PINK FLOYD), beautiful singing (of female vocalists OPHELIA SULLIVAN and VIC ANSELMO), some huge male screaming (Black Metal ish), a few dark melancholic Goth parts, clean melodies in the guitarparts, but also complex progmetal riffs in the old DREAM THEATER school, while also OPETH influences can be traced, but there's so much more to explore. If you listen to The moloch for example, you are able to hear everything in 1 song, kinda like a mix between OPETH, KAYAK, DREAM THEATER and SENTENCED, with classical music parts also available here and there and the male screams are also notable a few times. And how about the fantastic instrumental The dream that simply blows away any of the past few DREAM THEATER records. On the other hand there is also a beautiful calmer song The eye of the cyclone and Melodic Progmetal at it's best during closing track The sacrifice (a mix between ROBBY VALENTINE and THRESHOLD). I think the enormous diversity in each and every of the 8 included songs is making this album a joy to discover and hear something of interest with every new listen. Check it out for sure if you like any of the mentioned acts. More info at: https://www.soulsplitter.com/
(Points: 8.7 out of 10)
ORESUND SPACE COLLECTION 'EXPERIMENTS IN THE SUBCONSCIOUS' (SPACE ROCK PRODUCTIONS/PORTUGAL IMPORT)
ORESUND SPACE COLLECTION is a band/project/collective formed in Denmark back in 2004 by Danish, Swedish and American musicians doing a free form of improvised space rock music. They have evolved into a large changing collective playing many concerts and releasing a lot of albums in the past 15 years. Their latest album Experiments in the subconscious continues the style of their previous albums, which is superb high class instrumental progressive rock with jazzy and fusion parts, very 1970s orientated, with also spacy keys/synths besides the grooving guitar parts. 5 songs are included and all of them (except the 3 minutes counting Ooops) are quite long (15-20 minutes). Opener Lost in Africa has a midtempo R&B sorta classic rhythm sound, but develops into a guitar solo driving progrocksong after 9 minutes and ends up as being a picture perfect instrumental jamming progtune that just doesn't stop happily and is very 1970s based. This sensational tune clocks in at 17 minutes and I guess you can say that instrumental music never sounded better! Prosthetic Cuban throws in some SANTANA ish latin rock influences in the beginning, but also goes into space rock/prog adventures later on, with a sensational 2nd part which features amazing long guitarsolos that really stretch it to a sensational jamming ecstasy. At 20 minutes, this is also the longest song on offer and Lost milesage and Hieroglyphic smell are the 2 other songs that are of course also such interesting sensational instrumental tunes to check out! Without a doubt, this is a must-have for anyone who is fed up with the standard popmusic or any of today's music at all, because this is improvisation progressive rock like it was only possible in the 1970s! Check out more at: https://oresundspacecollective.bandcamp.com/album/experiments-in-the-subconscious
(Points: 8.8 out of 10)
THE RAGGED SAINTS 'THE SOUND OF BREAKING FREE' (POWER PROG/FINLAND IMPORT)
Just recently we reviewed the sensational new album of the Finnish band THE RAGGED SAINTS, and they were kind enough to also sent me their debut album The sound of breaking free, which was releasd back in 2013, but never got a review from our side, so here we go, because also this album is a recommended album to fans of TREAT, PRETTY MAIDS (their mel. HR style), BONFIRE and such Mel. HR bands. 11 songs are included in total. Opener The sound of breaking free is very catchy uptempo melodic hardrock, which shows that right from the start we can hear quality stuff, with a big production and some great playing and singing. Next track A place where I belong is nice midtempo melodic hardrock a la WHITESNAKE, while things get sensational during the superb midtempo AOR/Melodic Rocker Don't let me go, with it's incredible strong chorus to sing-a-long to. Up next is I'll never give up on love (good uptempo melodic hardrock like early GOTTHARD, early PRETTY MAIDS, TREAT, etc.) and with Love won't fade away the band offers another sensational song, as this is lovely catchy uptempo melodic rock in the JADED HEART (their song Dangerous) style. We are the same is another great midtempo Melodic Rocker, where singer MARKKU KUIKKA shows his amazing vocal skills (reminding of the PRETTY MAIDS singer, with a bit of MICHAEL BORMANN) and guitarist TOMI JULKUNEN plays a wonderful guitarsolo here. While the world is burning is as close to classic 80s fun uptempo Hair Metal/Melodic Hardrock as you can get, sounding like a cross between 80s BON JOVI 'Living on a prayer', PRETTY MAIDS 'Love games' and DOKKEN 'In my dreams'. New beginnings is nice midtempo Melodic Hardrock, while following track Never walk away is once again back to the classic 80s TREAT/PRETTY MAIDS sound, so uptempo Melodic Rock at it's very best, including catchy hooks and a wonderful sing-a-long AOR/Melodic Rock chorus a la JADED HEART's early records. Then we have Before time goes by, which is also close to JADED HEART and closing track The end is yet another great uptempo Melodic Rocker, this time in the style of H.E.A.T. If you have not heard yet their new album, check that out first, but also try to get a copy of this awesome debut album of the Finnish band THE RAGGED SAINTS. It's your perfect early JADED HEART meets early PRETTY MAIDS sound! More info at: http://www.theraggedsaints.com/
(Points: 8.8 out of 10)
HOLLOWED SKY 'HOLLOWED SKY/STRINGS' (INDEPENDENT/USA IMPORT)
The Maryland, USA based band HOLLOWED SKY was formed in 2016 and already in 2017 they released a CD. The foursome play pure Progrock with Progmetal guitar riffs here and there, while the vocals/melodies/choruses are very melodic and song based. The result is a strong sound that is very nice to listen to and especially their singer JAY OREM has a great voice, perfectly suitable for this kind of music. Strings is their new album, which contains 5 tracks in total, sounding like a cross between RUSH, ENCHANT and TOOL. They recorded the album here, there and everywhere, meaning in bedrooms and basements. Although the production could be a bit better, the band's music itself is really good and feels like a jam sometimes, just the way they originally started in 2016. While the previous album was a bit more song orientated, this new album brings them into a more experimental prog jam direction. However, fear not, because there are still strong melodies to be heard. It's nice to see such small independent US bands appearing on the horizon, because that was quite normal in the early 80s, but nowadays quite rare I'm afraid. Check them out at: https://www.hollowedsky.com/
(Points: 8.0 out of 10)
FRAZEY FORD 'U KIN B THE SUN PROMO CD' (ARTS & CRAFTS PRODUCTIONS/DGR MUSIC)
Out of Vancouver, Canada comes the talented FRAZEY FORD, who already released a couple of albums before U Kin B The Sun, because she has a solo carreer since 2010 after the split of her former band BE GOOD TANYAS. That band we reviewed many moons ago, although I can't remember the exact sound of them. Fast forward to 2020, in April her new album U Kin B The Sun should be released and as I am not familiar with her earlier solo album, let's focus on this sensational new FRAZEY FORD album. She has a fantastic soulful voice a la BETH HART and YOLA CARTER and so is her music, which is also not far removed from LEON BRIDGES, CURTIS HARDING, BLACK PUMAS, TESKEY BROTHERS and such, but then with female vocals. This is Soulful old school R&B rhythm driven light Westcoast Pop kinda music, which I personally love very much. 11 songs are included, and if we have a look at the album's highlights, I need to mention Money can't buy, which is a very strong midtempo soulful and somewhat bluesy pop/rock song with a very slight BETH HART meets AMY WHINEHOUSE kinda vibe, although it also is quite close to the sensational BLACK PUMAS and the last record of DE WOLFF. A little slower and really feeling like a classic Soul ish ballad is the song Let's start again. Holdin' it down is one of the strongest songs, an almost perfect cross between classic Soul/R&B of the old school and the Westcoast of YOUNG GUN SILVER FOX, so a definite potential hit. Also a highlight is the jazzy Motherfucker that could be a AMY WHINEHOUSE song. Overall a really strong album, with a great soulful voice, but I also need to add that the rhythm section is making such a fantastic slow laid-back sound that it almost feels like you're on a boat on the Mississippi on a very hot summer day! If any of the mentioned acts is up your alley, then you absolutely need to check out this new FRAZEY FORD album! Check out all info at: https://frazeyford.com/
(Points: 8.5 out of 10)
THE DELERIUM TREES 'SWIMMING WITH THE GHOST ANGELS' (BIRNAM CD/UK IMPORT)
Out of Aberdeen, Scotland comes THE DELERIUM TREES, which is a band formed around one person, Drew Jarvie (Keyboards/Brass/Vocals/Percussion), who is assisted by guitarist JACK FOX (who used to play in Heavy Metal bands) on this new album Swimming with the ghost angels. The included music is a mix of instrumentals and vocal tracks, while musically it contains influences from Indie, New Wave and Alternative Rock. The 11 tracks are sometimes quite long, so you have an extensive playing time. Opener and titletrack is a nice Alternative Melodic Rocksong, with a melodic chorus and somehow a bit reminding of 80s SIMPLE MINDS. Following track Do angels dream? is a lengthy (9 minutes) instrumental midtempo tune that has a bit New Wave/Prog elements. Freak show is up next and clearly shows that the only complaint on this album are the weaker vocals of Drew. If he would hire a real good singer, then the vocal tracks would definitely sound better, because now the highlights on Swimming wit the ghost angels are the instrumental tracks, such as the excellent Fighting the Gods, which is a mix of New Wave, Synth Wave and Krautrock/Prog, 70s meets 80s style and a really strong song. In that same style we can find the long tracks Sound of 633 and One day, 2 really great keyboard based instrumentals that sound quite sensational. These songs make it worth checking out this album if you're into especially Synthwave, but let's hope on a future record, the vocaltracks will see an improvement and introduce a different singer, or it will be a full instrumental album. More info at: https://www.reverbnation.com/thedeleriumtrees
(Points: 7.5 out of 10)
CALUM WOOD 'SHE WYNDS ON' (MAGIC PARK RECORDS/BIRNAM CD/UK IMPORT)
She wynds on is a 5-tracks counting EP CD by the Scottish musician CALUM WOOD, who created a very nice semi-instrumental adventure through the Highlands on this CD. it should be played when driving along the route of the Cairngorm Mountains, but actuyally you could play anytime anywhere, because it is quite beautiful. The included music is strong Folk driven instrumental pop/rock, with even a touch of classic Progrock/AOR during Tomintoul to Grantown-on-Spey. Only on opener She wyds, we can hear Calum's rather impressive vocals. Let's hope we can hear more of that on a future album and perhaps some more tunes. Nevertheless, a nice one to check out for sure! More info at: www.calumwood.com and https://store.cdbaby.com/cd/calumwood
(Points: 8.3 out of 10)
STEVE GARRETT AND PETER LOWITT AND JAMES EDGE 'IN ARDEN' (BIRNAM CD/UK IMPORT)
Originally from London, UK and now proudly living in Scotland, where acoustic guitarplayer STEVE GARRETT recorded a mini-album together with double bass player PETER LOWITT and String quarter arranger/director JAMES EDGE. The included music is nice relaxing instrumental acoustic guitar driven jazzy/fusion. 4 songs are on this CD, of which the highlights are You called me and Braw day, the longer tracks with some variety in the guitarplaying of Steve. Definitely done very well and for more info go to: https://stevegarrettguitar.com/in-arden
(Points: 8.1 out of 10)
ROB COTTINGHAM 'BACK BEHIND THE ORCHARD TREE' (HEAVY RIGHT FOOT RECORDS/NINETEEN 73/UK IMPORT)
Almost 20 years ago singer/songwriter/multi-instrumentalist ROB CUTTINGHAM (TOUCHSTONE/CAIRO) recorded the album Back behind the orchard tree, but nothing happened until he re-recorded it in 2019. He was helped by JOHN MITCHELL, the legendary Prog hero behind acts like KINO, FROST, ARENA, IT BITES, LONELY ROBOT... John co-produced it and also played guitars, while on backing vocals we can hear Esther Wildman and Rob's daughter Kerry Dawn and completing the list of the additional musicians, we can hear saxophonist Anatoliy Vyacheslavov. Rob has a truly wonderful voice and together with his relaxing way of pianoplaying, it makes each and every song a winner if you like your Neo-Prog to sound a bit calmer and very song based, with here and there a touch of AOR. Hear me starts the album and is a very nice calmer melodic Neo-Prog/AOR rocksong with strong chorus and somehow even a bit reminding of DARE in their late 90s/early 00s period. When listening to the sensational following track Invisible man and the rest of the included material, the music on this album really fits somewhere between Neo-Progrock a la PALLAS/ARENA and calmer well-thought AOR/Poprock of the MIKE AND THE MECHANICS meets DARE/JOHN WETTON kind. Most of the 10 included tracks follow that path, starting calmer with Rob on piano and vocals, while slowly building up to something bigger sounding and always very melodic. As mentioned, a bit AORish like DARE/MARK SPIRO/JOHN WETTON/GARY HUGHES' 1993 solo album if you listen to a superb song like Hero, with it's beautiful guitar solos. Despite a few unnecessary songs like the reprise of Hear me and the orchestral version of Hero, it is a pleasure to listen to this wonderful album that fills the gap quite perfectly between Neo-Prog and Symphonic, calmer well-thought AOR in-between JOHN WETTON, DARE, IT BITES and PALLAS. Check it out for yourself at: http://cairorocks.com/band/rob-cottingham/
(Points: 8.5 out of 10)
SUBSIGNAL 'A SONG FOR THE HOMELESS' (GENTLE ART OF MUSIC/NINETEEN 73/UK IMPORT)
One of the finest bands from the past 10 years is definitely SUBSIGNAL, the German Progressive Rockband already released a lot of great albums, but in 2018 they released their best one so far, La muerta. This sensational release brought a lot of new classic songs in the Progworld, including The passage, which for me personally is one of the best songs I have heard in the past 20 years! Their new release is a live album that was recorded in Rüsselsheim, Germany on the 28th of March, 2019, so 1 year ago during their 'La muerta' tour. SUBSIGNAL was originally formed out of the ashes of 2 other great German Progrockbands, DREAMSCAPE and SIEGES EVEN, and I think all these years of playing high quality music is contributing to the fact that all their experiences come together the past few years in SUBSIGNAL. This live album shows that also live SUBSIGNAL is one of the finest Progrockbands out there and of course a lot of songs from their La Muerta album are played, along with older songs of the band. Usually I am not that much interested in a live recording, because I prefer at home a studio recording and when going to a concert I will see the live performance, but on the other hand not everyone is able to catch this band live and then I would say, check out this sensational live album of a band that is getting better and better with every new release. They show they can easily perform their material live as good as on the original album and therefore A song for the homeless is a highly recommended album to check out in case you're not familiar with SUBSIGNAL. Looking already forward to a new album of them in the near future!
(Points: 8.7 out of 10)
THE BROTHERS GILLESPIE 'THE FELL' (INDEPENDENT/BIRNAM CD/UK IMPORT)
Out of Northumberland, UK comes THE BROTHERS GILLESPIE, a duo formed around brothers JAMES GILLESPIE (vocals, guitar, fiddle) and SAM GILLESPIE (vocals, guitar, mandolin, whistle). Together they have created a beautiful rich melodic folk singer/songwriter popsound that is mostly built around acoustic guitars and the (harmony) vocals of the 2 brothers. Comparisons to THE EVERLY BROTHERS, THE MILK CARTON KIDS, TANGERINE and such are clearly possible on their 2nd album The fell. 9 songs are included in total and from start to finish it is very enjoyable to listen to these 2 extremely talented singer/songwriter brothers. They released this album in 2018 and are currently working on a new album, so we can already look forward to that. In case you missed The fell, then you should definitely check it out a.s.a.p., because it offers so much beautiful original songs that just scream to be heard! More info at: https://thebrothersgillespie.com/
(Points: 8.3 out of 10)
LORRAINE JORDAN 'SEND MY SOUL' (HAZELVILLE MUSIC/BIRNAM CD/UK IMPORT)
Singer/songwriter LORRAINE JORDAN from Wales has been in the music business for quite a long time now, with several releases on her own, but she also played alongside acts like THE WATERBOYS, LABI SIFFRE, RICHARD THOMPSON, THE CHIEFTAINS… Send my soul is her 5th studio album and contains as she describes it herself Celtic Soul. Together with co-producer and her partner DEBBIE DICKINSON (who sadly passed away in March 2019) as well as lot of musicians, she recorded this very strong album in 2018. 12 songs are included and this is one of those beautiful albums you can listen to from start to finish without pressing the skip button. Lorraine has a fantastic voice and her light Celtic/Folk ish Melodic Pop/Rock is a pleasure to listen to. Songs like Heavenly voices, Say it now and especially Desert sands are very strong 'catchy' melodic driven pop/rock songs that might appeal to a lot of people. This is music from the heart, with a lot of emotion and thanks to Lorraine's wonderful vocals, a must to hear for people who long for melodies and stories told in each and every song. You could compare it to for instance KT TUNSTALL and countless other female artists, in case you really want a comparison. However, LORRAINE JORDAN has her own identity and I would definitely recommend this Send my soul album to anyone out there! More info at: www.lorrainejordan.net
(Points: 8.4 out of 10)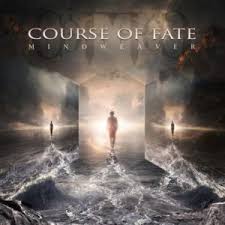 COURSE OF FATE 'MINDWEAVER' (ROCK OF ANGELS RECORDS/GORDEON MUSIC/GERMANY IMPORT)
Out of Fredrikstadt, Norway comes a sensational Progressive Metalband called COURSE OF FATE, whom are releasing their official debut album Mindweaver on ROCK OF ANGELS RECORDS. The band was formed quite a while ago actually, with even a demo release all the way back in 2006. Their current line-up consists of Eivind Gunnesen: Lead vocals, Kenneth Henriksen: guitars, vocals, Marcus Lorentzen: guitars, Daniel Nygaard: bass, Carl Marius Saugstad: keyboards and Per-Morten Bergseth: Drums. Mindweaver is a concept album featuring 8 tracks, and is musically Melodic Progressive Metal at it's very best, like a mix between classic 80s QUEENSRYCHE (Operation Mindcrime), PAGAN'S MIND, EVERGREY and DREAM THEATER. Although it is a concept record, the songs are very melodic and quite catchy when listening to them separetely. The faceless men Part 1 and Endgame for example are very strong songs with catchy choruses, but actually any of the included songs if offering superb high quality Progmetal in the style of the aforementioned acts. Definitely a must to check-out a.s.a.p., especially if Operation mindcrime/QUEENSRYCHE is one of your favorite albums! More info at: https://roar.gr/artists/course-of-fate/
(Points: 8.8 out of 10)
SEICHE 'DEMO PRESS VINYL LP' (JACKPOT RECORDS/USA IMPORT)
Now here is a very rare album from 1981, which is now re-released on VINYL LP by the label JACKPOT RECORDS. SEICHE was a Chicago, USA based threesome band that was formed as a recording project back in the late 1970s. The 3 musicians were STEVE ZAHRADNIK on guitars, vocals, TOM VESS on bass, vocals and MARC LEVINSON on drums & percussion. Together they recorded a wonderful album that sounded like it was recorded in the early 70s due to the classic authentic psychedelic hardrocksound with sensational guitarsolos (in the style of CREAM, HAWKWIND, B.O.C., BLUE CHEER, LED ZEPPELIN, DEEP PURPLE), which at the time in 1981 was not played by any band out there anymore. The past few years there is a clear retro-scene with many new young bands playing such Classic Hardrock, but in the early 1980s that was quite rare to do, because AOR/New Wave/Heavy Metal were the leading rockgenres. The one and only album SEICHE released, Demo press, this was only pressed in limited numbers and most of the orginal 150 copies were actually given away. Original copies are also nowadays impossible to get or you have to pay a lot of money. Anyway, to promote the album, the band played 1 live performance at the legendary Haymaker's in Chicago (where Survivor also played some of their early gigs), with only 20 people attending, of whom half were friends of the band! After the performance they split up, and so they became one of the most sought-after bands of all times, because very few people knew of their existence in the pre-internet times, which is a real pity. Thankfully JACKPOT RECORDS now repressed their original album Demo press on VINYL LP and I have to say that the included music is really incredible. You definitely would not guess this was recorded back in 1981, because it sounds much older and has a pure 1970s retro vintage psychedelic hard rocksound written all over, with such fantastic extensive songs such as the amazing Islands. 7 songs are included in total, of which 5 were written by Steve and the other 2 by Tom, although musically speaking that doesn't affect the band's sound. Right from the start until the very end, this is the kind of rock which is appreciated a lot by the rock press and fans out there. Original 70s Hardrock at it's very best, with a psychedelic/progressive approach due to the change in rhythms and tempo multiple times as well as taking good care of long instrumental passages that leave room for groovy guitarsolos. Here and there we can also hear some similarities to very early RUSH actually, although vocally this is almost pure classic 60s CREAM, so I guess by now you will more or less understand what this SEICH sounded like. Definitely a big recommendation to fans of any of the mentioned bands! Available through: https://jackpotrecords.com/shop/seiche-demo-press
(Points: 8.7 out of 10)
FRA FRA 'FUNERAL SONGS' (GLITTERBEAT RECORDS/XANGO MUSIC)
Now this is something very different, because as the title of the album says, this is funeral music. The FRA FRA trio from Northern Ghana is led by SMALL, a man who plays two-string Kologo 'guitar' with dog-tags fastened at the head as rattles. Frafra or Farefare, also known as Gurenɛ, is the language of the Frafra people of northern Ghana. The music on Funeral songs is an almost accapella kinda musicstyle based around singing alone and together, with just a few hand-made instruments as back-up. The result is very interesting of course, because the original Bluessound started this way a century ago. Here in its current original raw sound, which was recorded 100% live and outdoors by Grammy Award winning producer IAN BRENNAN (TINARIWEN, USTAD SAAMI, ZOMBA PRISON PROJECT…), the result is very original and interesting to check out. You will be surprised for sure, because this is as basic as you can get and it will still grab you! Check it out at: https://pan-african-music.com/en/glitterbeat-records-trio-fra-fra/
(Points: 8.3 out of 10)
ZULYA 'SIX DAYS LOVING' (YUMMY MUSIC/XANGO MUSIC)
ZULYA KAMALOVA is the artist behind ZULYA. She is originally from Russia, but moved to Australia in 1991 and ever since then she built up an impressive career. Meanwhile she has released numerous albums and received a lot of Australian Awards for her World Music sounding albums. She makes original Tatar music, and is actually regarded as one of the best in this genre in the world. I am not familiar at all with this original Russian Folk Music style, but what she does on her latest album is clearly of a very high level. Alty Kon Yaratu/Six Days Loving is a collaboration with a Tatar poet YOLDYZ MINNULLINA and the Dutch musician MICHIEL HOLLANDERS. The music is very calm singer/songwriter based with Russian lyrics/melodies and it actually sounds very nice. It somehow doesn't feel like something completely else, because I can even hear some similarities to SADE, with very strong Russian vocals of Zulya. It is hard to describe exactly of course, but the 9 included tracks really have something that grabs you for sure. If you listen to Fifth day, this is definitely an interesting midtempo pop/rock ish tune that even reminds me of stuff DALBELLO was doing at one point, so a little bit experimental pop/rock but still with some nice smooth melodies. I think it's best to check it out for yourself at: https://zulya.com
(Points: 8.4 out of 10)
JON HASSELL/FARAFINA 'FLASH OF THE SPIRIT' (TAK:TIL/GLITTERBEAT RECORDS/XANGO MUSIC)
Actually this album was released all the way back in 1988, but is now re-issued by GLITTERBEAT RECORDS. Flash of the Spirit from the American Trumpetplayer JON HASSELL was made with the help of FARAFINA, a Percussion/Sing/Dance group from Burkina Faso, while the album was produced by Jon himself, along with the legendary BRIAN ENO and DANIEL LANOIS. The sound on the album is a mix of instrumental Freejazz and African rhythms, very original and interesting for the fans of open-minded Jazz. You can clearly hear a lot of improvisation that was going on when recording the material on the album. 8 percussion players with a trumpet and keyboards is all there is to be heard, but the way they worked and built up to a climax and very rhythmic sound, it makes each and every song a blast to hear! Highly recommended to anyone who wants to hear something completely different!
(Points: 8.2 out of 10)
PULLED BY MAGNETS 'ROSE GOLDEN DOORWAYS' (TAK TIL/GLITTERBEAT/XANGO MUSIC)
The debut album Rose golden doorways by London based trio PULLED BY MAGNETS is not easy to describe, as the included music is very experimental. The trio is formed around drummer SEBASTIAN ROCHFORD, who comes out of the so-called JAZZ RENAISSANCE movement from a few years ago. With this new project, he focuses on something completely different. The album was recorded in an old church and is basically a very dark sounding album that features very slow instrumental music that almost sounds like Doom Metal at the slowest possible distorted speed. Influences actually come out of the Jazz, India, Metal and whatever is possible. Almost impossible to exactly describe this, so go hear for yourself at: https://pulledbymagnets.bandcamp.com/album/rose-golden-doorways
(Points: 8.1 out of 10)
THE OSYX 'THE OSYX VINYL LP' (THIS COULD GO BOOM!/USA IMPORT)
From out of nowhere the debut LP of the Washington based 5-piece all-female band THE OSYX landed on my desk. I was quite overwhelmed by them, because as soon as their same titled debut LP was playing on my record player, it was clear to me that this band is sounding very sensational and should easily be able to become a huge band in the near future. They were kind enough to sent me their album on VINYL RECORD, which of course is always a big bonus and especially since their music is quite special and sounding picture-perfect, I am proud to praise their first album. The band is formed around Erin Frisby (vocals, guitar, synth, multi-instrumentalist), Ara Casey (vocals, guitar), Selena Benally (vocals, guitar), Robzie Trulove (drums) and Maya Renfro (bass, guitar, vocals). Their sound is a mix of pure Classic Rock, Vintage Retro Fuzzy Garage Rock and Heavy Blues Rock, with a lot of soul in the vocal department, some beautiful harmonyvocals and big massive guitar riffs, kinda sounding a bit like a mix between BLUES PILLS, THE WHITE STRIPES and EX HEX, with here and there some classic JEFFERSPON AIRPLANE similarities as well. 7 songs are included and the overall production/sound quality is very raw and independent like, but in this case it contributes to the retro rocksound of the band. The first 2 songs (Carry it with me and Six feet under) are big midtempo rockers that show THE OSYX at their best, as these are really rocking out big time and are combined with strong memorable melodies. Bicoastal slows things down a bit and goes for a somewhat early 90s grungier altrock approach, like L7 meets TEENAGE FANCLUB, so with a slight Powerpop/College Rock touch as well. Side-A of the record closes with the groovier hard hitting rocker Dog fight that reminds me somehow of the band CYCLE SLUTS FROM HELL, if anyone can remember them of course! Turning over to Side-B, we open with Scavengers, which starts very calm, but ends up being a somewhat melancholic Melodic Rockish semi-ballad that reveal some influences from JEFFERSON AIRPLANE in both the lead vocals and instrumental parts. This song also features lovely melodic harmonyvocals during the catchy chorus and has a Cello solo by guest musician Hannah Sternberg. All together an interesting song for sure! It is followed by the Classic Heavy Bluesrocker Diving intervention (a la BLUES PILLS), which features a great guitarsolo and a strong memorable chorus. The album closes nicely with Bad Omen, another JEFFERSON AIRPLANE ish epic Psychedelic Garage Rocker, with haunting vocals that almost reaches classic 1970s ANN WILSON (HEART) screams towards the end of the song. Concluded, this is really a remarkable record that is highly recommended to any rocker out there. I am amazed this 2019 release went unnoticed and hopefully this review will contribute to the development of their bandname outside Washington D.C. The music is available through their website at: https://theosyx.bandcamp.com/music
(Points: 8.8 out of 10)
KANKOU 'KUMA' (CANNERY ROW RECORDS/BIRNAM CD/UK IMPORT)
Out of Mali, Africa comes singer/songwriter KANKOU KOUYATE, shortened to KANKOU as artist name, and in 2017 she met the Scottish producer/multi-instrumentalist MARK MULHOLLAND. Together they started writing music that is a mixture of African and Western music, resulting in a very original sensational sound that is a cross between bluesy rock, folk/world music and African rhythms. Now there is a full-length album available, which is titled Kuma, and also features OLAF HUND on electronica for the beats and textures. The album contains 10 songs and they are all a pleasure to listen to, sounding like nothing else that is out there at the moment. It rocks quite a bit actually and Kankou's beautiful voice is making it all such a great experience to go through, because it is such a unique combination. Songs like Sigi, Kuma, Dimi and Yande are all very strong, but actually any of the included songs should be checked by anyone. It should appeal to both (blues) rockfans and people who are into World/African music, although I am safe to say that basically it will appeal to a very wide diversity of people. Kankou herself by the way even worked with the legendary BRIAN ENO back in 2013, so it is really nice to see someone from Mali delivering such great music that also has connections with the Western Pop/Rockworld. Check out more at: https://www.facebook.com/kankoumusic/
(Points: 8.4 out of 10)
STEVEN MACIOMHAIR 'CLADAICH LOCH LU/SHORES OF LOCH EWE' (INDEPENDENT/BIRNAM CD/UK IMPORT)
STEVEN MACIOMHAIR comes out of a small village in the West Coast of Scotland, and Cladiach loch lu is his debut album. The included music is Gaelic/Folk in a singer/songwriter approach. You really need to get used to not only the Gaelic language, which is for most of us quite unknown and hard to follow, but also his way of singing takes a long time before it grabs you. Once you are comfortable with his music and vocals, then you can easily listen to his first album that is recommended to the fans fo Gaelic music. Available through https://www.birnamcdshop.com/product/steven-maciomhair/
(Points: 6.5 out of 10)
SGOIL CHIUL 'NA GAIDHEALTACHD' (INDEPENDENT/BIRNAM CD/UK IMPORT)
The National Centre of Excellence in Traditional Music is what SGOIL CHIUL stands for. It is an exciting opportunity for young Scottish traditional musicians to develop their talent to its full potential. Now there is a 2-CD set available, which contains music played by these students and I can guarantee you it is of a very high level actually. The music is Gaelic Folk orientated and I have to say it is quite nice to listen to for sure, showing the enormous talent of these young musicians, who might one day become well-known musicians. Available through https://www.birnamcdshop.com/product/sgoil-chiuil-na-gaidhealtachd-9/
(Points: 7.4 out of 10)
ANDREW J. NEWALL 'JANUS 2020/REFLECTIONS FROM AN AIRPORT' (INDEPENDENT/BIRNAM CD/UK IMPORT)
In London and Bristol singer/songwriter ANDREW J. NEWALL is quite well-known in the Folkscene, although I am not really familiar with him until I received his latest 2 albums, Janus and Reflections from an airport. He recently moved to Scotland and when listening to his music, you can clearly hear is influenced by his new surroundings. What strikes me most is his beautiful voice, as he sings so easily and the combination with real stories in his songs, it is a pleasure to listen to all of his music. The music itself is a sorta Singer/songwriter Folk/Pop with a lot of melodies that are sung quite perfect by Andrew. Although it is Folk orientated, I can imagine also all the Singer/songwriter fans out there will absolutely love this talented musician. One of the guest musicians is GRAEME DUFFIN, who is known for being a 'hidden' member of the band WET WET WET since 1983. I would recommend this album to people who like singer/songwriter that really tell a lot of stories and who also like good strong singing. More info at: https://www.birnamcdshop.com/product/andrew-j-newall/
(Points: 8.1 out of 10)
JACKIE LYNN 'JACQUELINE' (DRAG CITY/V2 RECORDS)
JACKIE LYNN is actually the fictional alter ego name of American singer/songwriter HALEY FOHR from CIRCUIT DES YEUX. Jacqueline is the name of the 2nd album of JACKIE LYNN, and joining her on this new album are BITCHIN' BRAJAS member COOPER CRAIN, ROB FRYE and DAN QUINLIVAN. The music is quite diverse, with a variety of music styles hidden here and there. 1980s influenced music is clearly most present here, but JACKIE LYNN is on the other hand making it sound modern and also the whole package and presence is showing someone who is devoted to become the next big thing! FLORENCE AND THE MACHINE might be a really good comparison overall, but if we go through the included songs, we can discover much more than that. Starting with a very interesting pure 80s Synthpop driven midtempo catchy little tune titled Casino queen that shows influences from HUMAN LEAGUE, OMD and such bands. Going for a more rockier uptempo approach and still holding on to classic early 80s is the rather cool excellent guitar riff driven Shugar water, which is once again a radio-ready hit tune that even recalls memories of the early 80s Poprocksound of THE MODELS, PAT BENATAR and even the very first LOVERBOY record (somehow the guitarsound, the melodies and rhythm are dangerously close to that band actually!). It's all about diversity, because following track Dream St. is completely different again, because this is a somewhat laid-back modern sounding hi-tech Shoegaze meets Disco ish tune, with somewhat soulful vocals of Hayley. Short black dress is basically pure ANNIE LENNOX/EURYTHMICS, with a strong high-pitched vocal driven melodic chorus, which is built around a hi-tech popsound. It took me a while to really describe Jackie's sound, but when Lenxa kicks in, it is obvious that JACKIE LYNN has an own identity, because this vocal/accapella driven song, with some haunting dark synths, it is a song that combines elements of the aforementioned FLORENCE AND THE MACHINE and ANNIE LENNOX, with however a sound that is taking a different direction than the first 5 songs. It sounds like something you could hear on the background of an epic movie, and as soon as the synths/keys (with an early 90s acid-techno-house vibe) take over during Odessa, we are in a hypnotic journey of JACKIE LYNN that really sets her sound apart from any of the earlier mentioned acts. This is retro early 90s Techno-house like we know it from the house/rave scene in 1991 (CHANNEL X meets MOBY meets LADY GAGA meets DONNA SUMMER or something like that!). I have in my lifetime as a reviewer not heard so much diversity on 1 record, although of course it never becomes a rock record apart from the earlier mentioned semi-rocker Shugar water. After this long Trance/Techno Classic Odessa (7 minutes), the album continues with Traveler's code of conduct, another modern hi-tech ANNIE LENNOX ish groovy poptune. Diamond glue grabs back to the 1970s and is a funky synth driven tune that seems simple, but is very catchy somehow and reminding of a cross between CHIC and STEVE MILLER BAND's Fly like an eagle, yet with a modern touch in the vocal department. The album closes nicely with Control, a slow dark 80s Synth driven tune that sounds like a cross between BRONSKI BEAT and ALISON MOYET. Concluded, we have here a very diverse album that might appeal to a lot of you out there. Although a few times in the beginning it feels like a sorta radio-ready album, the further we go into the full album, it becomes more challenging, experimental and therefore more interesting for the open-minded musicfans out there. Definitely worth checking out this new JACKIE LYNN album if you're keen on something old in a new jacket! More info at: https://circuitdesyeux.bandcamp.com/album/jackie-lynn
(Points: 8.4 out of 10)
REELY JIGGERED 'TRICKY TERRAIN' (BIRNAM CD/UK IMPORT)
Out of Scotland comes REELY JIGGERED and their 3rd album Tricky terrain will be released in May 2020. The line-up of the band consists of Alison McNeill MMus (Fiddle and Vocals), Fiona McNeill MA Arts Hons (Guitar, Vocals), Scott Mclean (Drums and Percussion) and Frank Douglas (bass) The music of REELY JIGGERED is Celtic Rock, with a focus on strong melodies, high-pitched almost Soprano like vocals and a pretty solid rocking instrumental sound. The result is a very impressive new album that is a mix of uptempo melodic Celtic Pop/Rock songs a la THE CORRS (Walking boots, Searching for you, Lost in time...) and more traditional Celtic/Folk (titletrack, The Deli's awa, Countdown...). What is clear that they have a modern approach, which will appeal to a lot of people, as it sounds fresh and even rocks quite a bit. A song like the instrumental titletrack has a bit of Progrock influences, while it might all even appeal to fans of BLACKMORE's NIGHT or DELAIN/NIGHTWISH, yet then take away the massive guitarsound of course. I was pleasantly surprised by this high quality release of REELY JIGGERED and I can only agree that their international success is well deserved. Let's hope they will be able to keep performing live again in the future, because I feel they will live on stage definitely impress a lot! More info at: https://www.reelyjiggered.co.uk/
(Points: 8.6 out of 10)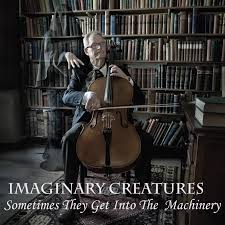 IMAGINARY CREATURES 'SOMETIMES THEY GET INTO THE MACHINERY' (BIRNAM CD/UK IMPORT)

Now this is quite a big surprise, because when looking at the frontcover picture of the CD booklet of the CD of IMAGINARY CREATURES, I was absolutely not expecting a full-blown Progressive Rockalbum! I honestly thought this was a classical music album based around a Contrabass. Before diving into the music, let's first have a look and see who is behind this band or should I say project, because actually IMAGINARY CREATURES is a studio project formed around singer/songwriter DAVID SCOTT and multi-instrumentalist IAIAN MCKINNA. Sometimes they get into the machinery is already their 4th album, but the first to feature strings, as guests WENDY WEATHERBY and RON SHAW play cello and SENOAID AITKEN plays violin. Also important is the addition of drummer TED MCKENNA, who played in the past with acts like ALEX HARVEY BAND, RORY GALLAGHER, BAND OF FRIENDS and MICHAEL SCHENKER FEST. 12 songs are included on the album, which starts with Electric warrior and Extase, 2 beautiful 70s Progrock songs that sound like a mixture between ELO and PINK FLOYD. The calmer At winter's end follows and is a 70s ALAN PARSONS PROJECT kinda progpop tune. Things get rockier during the uptempo progrocker Dreams of California, which also reveals some modern influences. The catchy Shades in the rain is up next and is a 70s type of happy friendlier melodic prog/poprocker with once again ELO similarities, although I also must think of CITY BOY and TRICKSTER here! A slight change in style follows in the Psychedelic late 60s pop/rocker MrTeddy Bear, which reveals clear THE BEATLES Sgt. Pepper influences and more of THE BEATLES influences can be heard on Wait for me Judy. This song is very close to ELEANOR RIGBY, yet with an own twist, kinda 70s prog with lyrics that seem like a tribute to DARK SIDE OF THE MOON/PINK FLOYD. It is a lovely tune that captures the best of the classic progsound from the past, and is definitely one of the highlights on the album. The messenger offers a classic Hardrock guitar riff and is a nice uptempo rocker in classic FOREIGNER (Hot blooded) style. The night is the first slightly weaker tune on the album, being a nice somewhat calmer pop/rocker. More PINK FLOYDish prog can be heard during Dread the dark season and ELO ish proggy poprock during the strong lengthy Ground zero. The album closes very nicely with the epic instrumental PINK FLOYDish prog orientated The wrap party of the damned. Overall, this is a perfect record with strong vocals, tight drums and overall quite a rocking sound, while still capturing that classic 70s progsound, especially thanks to the use of real strings besides the standard band section of guitar, keys, bass and drums. The album was released in 2018, but definitely deserves more attention, so let's hope this review will contribute to that. Available through http://indanet.indaver.int/myhome/nl/Pages/home.aspx

(Points: 8.7 out of 10)




KING OF THE TRAMPS 'WILD WATER' (OLD SCHOOL RECORDS/HEMIFRAN)

KING OF THE TRAMPS is a very good interesting band from Auburn, Iowa, USA, and their latest album is titled Wild water. This album was released back in 2018, but now finally found its way to our desk. I am glad it did, because the included music is a healthy mix of Classic Southern Rock and old school Bluesy R&B, with a bit of American Countryrock as well. Wild water is their 5th album so far of the band, which is formed around vocalist/guitarist TODD PARTRIDGE, keyboardplayer ADAM AUDLEHELM, guitarist REILLY PARTRIDGE, drummer RYAN AUDLEHELM and bassist RYAN MCALISTER. Overall, the album really rocks in a sorta retrorock style like ROLLING STONES, yet during great songs like Wild water and Burnin they also show their love for LYNYRD SKYNYRD. The vocals of Todd are very American, with the kind of working class original soulful approach like BRUCE SPRINGSTEEN, but also with a Country kinda touch here and there. I think by now you'll get the picture what KING OF THE TRAMPS more or less sounds like. American Rock at its finest and therefore a must to fans of any of the mentioned acts, but especially people who like their rock to sound southern and bluesy with a raw edge. Check them out at: http://kingofthetramps.com/

(Points: 8.3 out of 10)

JAMIE MICHAELS 'IF YOU FALL' (APPALOOSA RECORDS/HEMIFRAN)

Funnily enough I already reviewed this album, but here is a slightly 2nd vision review of If you fall. Singer/songwriter JAMIE MICHAELS comes out of New Mexico, but is somehow popular in Italy. His new album If you fall is also released on an Italian label, so he must be doing something right over there. His music is singer/songwriter and reminds me a lot of RANDY NEWMAN (especially during So it goes), partly due to Jamie's raspy and almost talking kinda way of singing. He has a great voice actually, with a sorta own identity. 12 tracks are included in total on his latest album and fans of the mentioned RANDY NEWMAN and perhaps also PAUL SIMON (just listen to Almost deadalus) need to check out Jamie a.s.a.p. The music is a mix of uptempo Americana pop/rock and a lot of calmer singer/songwriter pop in the style of mentioned artists. The best songs are the more uptempo rockier tunes like If you fall, Bag O bones and Carnival town, which remind me of JOHN COUGAR somehow. Concluded, a nice diverse album that brings a good collection of calmer and slightly more uptempo tunes, although hopefully on a future release JAIME will rock a bit more, because he proves on the JOHN COUGAR type of tunes he is able to do that! More info at: https://www.jaimemichaels.com/

(Points: 8.0 out of 10)


RALPH MOLINA 'LOVE & INSPIRATION' (VAPOR RECORDS/HEMIFRAN)

It's not that strange the debut solo-album of American musician RALPH MOLINA sounds a bit like NEIL YOUNG, because Ralph was part of Neil's journey from 1962 onwards as a member of his band, being the drummer in the CRAZY HORSE. He recorded 30 records with Neil, but recently thought it was time to record a solo record at the age of 76 (!). Now Love & inspiration is released and musically speaking the comparisons to NEIL YOUNG are clear, but Ralph offers more. His voice is more clean and melodic, which makes it a pleasure to listen to the 70s orientated calmer semi-acoustic tingled singer/songwriter pop/rock. Here and there a sorta ART GARFUNKEL ish Popballad can be heard as well, but most of the time, it reminds me actually of the early AMERICA records, especially during great songs like Dance on the wind, Wonderland, Trash for the dollar and Follow that star. The biggest surprise was the fact that iconic popstar KELLY CLARCKSON sang some backing vocals, but believe me, musically speaking this is mostly early 1970s calmer acoustic pop/rock we get to hear! Check out all at: http://www.ralphmolina.net/ or https://ralphmolina.bandcamp.com/releases

(Points: 8.0 out of 10)


TALINKA 'RAINBOW OVER KOLONAKI 2020' (FANFARE RECORDS/BIRNAM CD/UK IMPORT)

Quite a diverse album, this Rainbow Over Kolonaki by TALINKA, which is based around Israeli-born and London-based vocalist and filmmaker Tali Atzmon. Together with Jenny Bliss (a baroque virtuoso artist who plays viola da gamba, baroque violin, and sings on this album), Yaron Stavi (double bass player) and Gilad Atzmon (a Jazz saxophonist, performing here on bass clarinet, soprano saxophone, Tenor sax, accordion and guitar), TALINKA creates a very experimental and open-minded Freejazz style. Rainbow over Kolonaki is their 2nd album and features a mix of originals, English folk music and classic songs from The Great American Songbook. The result is as mentioned earlier on in the review a very diverse adventure that starts very complex Jaxx orientated with the titlesong and If I should lose you, even revealing some Tango influences here and there in the vocal department. As you see, this is not for the standard musicfans, but one who likes a challenge need to check this out. Folk, Tango, Jazz and Soprano vocals are melted together with some complex instrumental parts, but there's also room for calmer singer/songwriter jazzpop here and there, such as during the songs She moved through the fair, I'm a fool to want you and Greensleeves, which are the more friendly songs. It's best to check this out for yourself, because it sounds so different. If you're becoming interested, then please go to: https://www.talinka.live/

(Points: 7.8 out of 10)

GEMMA MAE ANDERSON 'LIFE' (INDEPENDENT/BIRNAM CD/UK IMPORT)

Singer/songwriter GEMMA MAE ANDERSON leads a hard life ever since she was diagnosed with Rheumatoid Arthritis when she was only 17 years old. Struggling her way through life, she is now able to present her debut album life, of which all profits are going to Versus Arthritis. Together with a lot of other musicians, including CANDIDA DOYLE (keyboardplayer from PULP), Life brings a nice mixture of pop, rock and a bit of country. 12 songs are included in total, and the overall sound is happy and uptempo friendly melodic pop/rock with some catchy tunes among the 12 included. Gemma's voice is not that strong and sounds a bit uncertain and it feels like she is holding back here and there. Nevertheless, this is a nice product and especially for a good cause a reason to check out at: www.birnamcdshop.com/product/gemma-mae-anderson

(Points: 7.3 out of 10)


MICHAEL JEROME BROWNE 'THAT'S WHERE IT'S AT!' (BOREALIS RECORDS/HEMIFRAN)

The Canadian singer/songwriter MICHAEL JEROME BROWNE has quite an own sound on his latest album That's where it's at. It's acoustic driven bluesy jazz-soul or something like that, and while listening you really hear something completely different. I starts with a jazzy instrumental, but later on the material gets more song orientated and mixes elements of jazz, blues, soul and a bit of Americana, sounding quite melodic. Michael has a great voice and songs like Black nights, Skeletons and Love's a funny thing are very strong and sounding quite relaxed. This is smooth music at its best and comes across like a mix between RAUL MIDON and RANDY NEWMAN, of whom Michael also covers a song titled Louisiana 1927. Check it out for yourself at: https://www.michaeljeromebrowne.com/

(Points: 8.1 out of 10)

L. PROTECTOR 'L. PROTECTOR' (INDEPENDENT/BIRNAM CD/UK IMPORT)

Now here we have something very interesting, as L. PROTECTOR is the artist name of this Brighton-born British/Iranian singer/songwriter who delivers a nice debut album. ALEX MILANIAN is his real name, a young musician who procides music that is somewhat dark, melancholic and even a bit depressing when understanding the lyrics that are about misgivings, failures, desperation and bad decisions, but on the other hand this makes L. PROTECTOR's first album such a great record to explore. There are comparisons to RYAN ADAMS, JAKE BUGG, NEIL YOUNG and even WILCO possible here, so it should appeal to a lot of people out there and if lucky, L. PROTECTOR might become a household name in the future. His way of singing is reminding me a lot of TOM PETTY, especially when the opener 2ml Barrel kicks in, which is basically a typical TOM PETTY ish semi-handclap pop/rock song. He also reminds me a bit of the praised HOZIER, but then a bit more laid-back and as mentioned, quite dark and melancholic. I would not call this a real uplifting album, especially in these dark times (2020), but on the other hand if any of the mentioned artists are your cup of tea, then should check him out at: https://lprotector.co.uk/ and the album is available via: https://www.birnamcdshop.com/product/l-protector-cd/

(Points: 7.8 out of 10)

NICO CHONA & THE FRESHTONES 'NICO CHONA & THE FRESHTONES' (ELECTRIC GEORGE RECORDS/HEMIFRAN)

When opener Wheels of obsession reaches a sorta drumsolo after a few minutes, it is clear that this French band NICO CHONA & THE FRESHTONES is influenced by GOLDEN EARRING's Radar love. Aside from that, the band is a great sounding true Rock and Roll band, with a focus on hard hitting bluesy rhythms and AC/DC like biting guitarwork. This is the way real Rock and Roll should be played, loud and proud with no compromise! The band was formed in 2016 and this is their same titled debut album. Nicholas Chona is the vocalist/guitarist of the band, while the rest of the line-up consists of Dan Nambotin - Bass/Double bass, Niko Gamet - Drums and Joris Perrin - Guitar. 11 songs are on the CD, of which the highlights are the raw hard-hitting uptempo bluesy rock and roll/heavy rockers Wheel of obsession, Run, and Black sky man and Rollin and tumblin. Sometimes a fast Boogie style a la ZZ TOP or SEASICK STEVE, while at other times a little more modern bluesy heavy rock orientated, such as the catchy melodic Screen boy, sounding a bit like RIVAL SONS or even KENNY WAYNE SHEPHERD, but also with JIMI HENDRIX similarities during Goldtop Sunday blues. They are able to create it all inside their own little Rock and Rollsound that will appeal to a lot of people out there! There's even room for some laid-back almost CROSBY, STILLS, NASH & YOUNG/VENICE calmer acoustic tingled semi-ballad ish material (Again and again and The heat) and a wonderful THUNDERish bluesy melodic rockballad (The winning wind), so enough diversity for sure to keep you interested all throughout the album. Check them out asap if you want to hear good old-fashioned guitar solo orientated uptempo hard rock and roll, with also sometimes a step back into calmer material as well! More info on this Lyon based band at: www.facebook.com/nicochonaandthefreshtones

(Points: 8.5 out of 10)

SUGAR LIME BLUE 'NARCOLUPTUOUS' (NARCOLUPTUOUS RECORDS/HEMIFRAN)

The Nashville based band SUGAR LIME BLUE was actually sorta formed more than 20 years ago by the band's married couple Ashley Beth - Lead Vocals and Dave Beth - Guitar, but it took a while before it was actually a real band instead of a duo. Somewhere in the mid 2000s it became a real band and from then on SUGAR LIME BLUE released a number of albums. Today's line-up further consists of Willie Bee - Bass Guitar and Jeff Gaylor - Drums, and Narcoluptuous is their latest album. After listening to a couple of songs, I was very impressed, because their sound is basically pure 1970s classic rock orientated. Taking a bit of AOR, Southern Rock, Folkrock and Americana blended into their Classic Rock format, along with fantastic female vocals, this is basically a lovely mixture of classic 1970s HEART and JEFFERSON AIRPLANE, with AOR melodies in the chorus department and excellent guitar solos out of THE ALLMAN BROTHERS BAND book, with a huge bluesy touch as well. The result is very sensational, starting with the uptempo Southern fried Melodic AOR rocker Dance in the sunshine, which sounds like ROSSINGTON COLLINS BAND meets 70s HEART. A pity not more of such uptempo tunes are included, but the rest of the album is nevertheless also very good, featuring a lot of great laid-back bluesy melodic rock material (best ones are Willow, Dragging our sails, Keep on, keeping on and Fool's lament) and a few bluesy rockers (Laying off the breaks and Brickbats). All 12 included songs are sensational and it is a pleasure to listen to this amazing band, of whom I can hopefully hear much more in the near future! Check them out at: https://sugarlimeblue.com/music




(Points: 8.6 out of 10)

AINSLEY HAMILL 'BELLE OF THE BALL' (INDEPENDENT/BIRNAM CD/UK IMPORT)

Belle of the Ball is the debut EP of Scottish singer/songwriter AINSLEY HAMILL. It contains 5 songs and is a rather short affair, but on the other hand it features nice traditional Gaelic Folk pop/rock. It reminds me of a less commercial AMY MCDONALD, and somehow she does sound at her best during the English sung tracks. The gaelic language is of course for most quite hard to follow, so it isn't that strange the English sung songs (like the catchy Runaways) are preferable here. Check it out for yourself at: https://ainsleyhamill.com/music/

(Points: 7.9 out of 10)

PONS AELIUS 'FIRE UNDER THE BRIDGE' (INDEPENDENT/BIRNAM CD/UK IMPORT)

Now here we have a great mixture of instrumental Progressive Folk/Rock meets Traditional almost Bluegrass ish music. PONS AELIUS is a band from Newcastle, UK, and are a six-piece band that came together whilst studying at Newcastle University. Fire under the bridge is their 2nd album and things sound quite modern and rocking most of the time, uptempo and it is clear that we are dealing with 6 young guys that want to bring the old traditional Irish/Scottish/Celtic sound to a younger generation. There's enough diversity here and sometimes they sound like an instrumental rockband, but then with the mentioned Gaelic approach. Check it out for yourself at: http://www.ponsaeliusmusic.com/

(Points: 8.0 out of 10)

ROSS MILLER 'THE ROKE' (AVONTOUN RECORDS/BIRNAM CD/UK IMPORT)

ROSS MILLER is a Bagpiper from Linlithgow, Scotland, and The roke is his debut album. The included music is of course situated around the bagpipe of Ross, but thankfully with a full band around him, the traditional Scottish Celtic music sounds much fuller and interesting. The band is besides Ross featuring Craig Irivng – Guitar, Charlie Stewart - Fiddle, Double Bass, Rory Matheson – Piano, Callum Edwards - Drums, percussion, marching snare drum and Craig Baxter – Bodhran. Ross is a gifted musician and on the Bagpipes he is a genius, with a bright future ahead of him. Check out more at: https://rossmiller.bandcamp.com/releases

(Points: 7.5 out of 10)

LA LLAMAS 'BREAD AND JAM' (INDEPENDENT/BIRNAM CD/UK IMPORT)

Out of Aberdeen, Scotland comes LA LLAMAS, a duo formed around Davy Cattanach (Old Blind Dogs, Pictones, Catford) and Paddy Buchanan (Marionettes, Jigs Akimbo and Himself). They started playing music together a few years ago, and now their debut is released. The music is a mix of Rootsy Americana, Celtic Folk and World Music rhythms, acoustic tingled with a Bluegrass guitar and vocals/harmonyvocals that remind me a bit of THE MILK CARTON KIDS. It is very calm music and back-to-basic instrumental, as if we went back in time to the 1920s or something. I even think fans of the early Singer/Songwriter Folk of BOB DYLAN might find some interesting songs here, although LA LLAMAS are much better vocally speaking. More info at: https://la-llamas.com/

(Points: 8.0 out of 10)

JONO MANSON 'SILVER MOON' (INDEPENDENT/HEMIFRAN)

Out of New York City comes JONO MANSON, a musician who has been in the musicscene for decades now, and Silver moon is already his 10th solo album. He actually has been living in New Mexico for the past 30 years, since he has a studio there, where countless acts recorded music, but started his music career in the Big Apple. On his new album Silver moon there are quite a few guest appearances of well-known musicians. The great soulful bluesy ballad Silver moon is southern rock ish a la ALLMAN BROTHERS BAND and features WARREN HAYNES of ALLMAN BROTHERS BAND/GOVT MULE on Slide guitar. And JOAN OSBORNE is making a guest appearance on the bluesy ballad Loved me into loving again. Overall, the music on the album is actually very diverse, ranging from Americana to Bluesy Rock to Classic Retro Rock and some singer/songwriter pop/rock. It's all there, and besides the already mentioned songs, other highlights are Home again to you (nice uptempo Americana Bluesy Melodic Pop/Rock a la DOOBIE BROTHERS), Only a dream (good midtempo/semi-ballad orientated like TOM PETTY meets NEIL YOUNG) and I have a heart (great Heartland rocker in the classic American tradition of JOHN COUGAR and TOM PETTY, very good song!). Recommended album for sure! More info at: http://www.jonomanson.com/bio.html

(Points: 8.4 out of 10)

BROOKE BENSON 'I AM THE SUN' (INDEPENDENT/HEMIFRAN)

I am the sun is the debut album of Los Angeles based singer/songwriter/Spoken Word artist BROOKE BENSON. When listening to her album, it is clear that this is something different. She starts more or less speaking in each and every song and only during the chorus there is actual singing. We have heard it before and artists like KATE TEMPEST, LYDIA LUNCH, LAURIE ANDERSON and even PATTI SMITH did this in the past, but it feels so awkward when listening. On the other hand, it is interesting and it seem like real storytelling songs we hear. The music itself is a mix of singer/songwriter and pop/rock, also like PATTI SMITH. When she rocks uptempo and the chorus kicks in, it is a real catchy poprocker like during the song In the eye. It is nice to hear something else, although after a couple of songs, the fast talking gets a bit too much for some I think. Nevertheless, fans of mentioned artists will definitely like this I guess. More info at: https://www.brookebensonmusic.com

(Points: 7.5 out of 10)

LYNNE HANSON 'JUST WORDS 2020 CANADA' (INDEPENDENT/HEMIFRAN)

Just words is already the 7th album of the talented Canadian singer/songwriter LYNNE HANSON, who is assisted by guitarist KEVIN BREIT (NORAH JONES, CELINE DION, MARC JORDAN, etc.) and producer/musician Jim Bryson on this wonderful new album. She has an amazing voice and the 11 new songs are sounding really perfect. It is quite a diverse album as well, with different pop/rock styles included, as the start is quite late 1970s Westcoast/Poprock orientated with the uptempo True blue moon that reminds me of a cross between JAIME KYLE, AMERICA and VAN STEPHENSON. Long way home is a wonderful semi AOR ballad that somehow reminds me a bit of STAN BUSH circa his 'Higher than angels' album. Going for a slow bluesy rock approach during excellent songs like Higher ground and Lollipops and roses, which sound like a sensational cross between BETH HART, BONNIE RAITT and ALANNAH MYLES. Further highlights are the great semi melodic rockballad Just words (a la KT TUNSTALL) and the beautiful calmer singer/songwriter pop/rock ballads Clean slate and Every minute in between. Concluded, this is a highly recommended album to any fan of female fronted pop/rock! Music can be downloaded via https://lynnehanson.com/music

(Points: 8.6 out of 10)

GUNTHER BROWN 'HEARTACHE & ROSES' (INDEPENDENT/HEMIFRAN)

Out of Portland, Maine comes THE GUNTHER BROWN BAND, and Heartache & Roses is their 3rd album so far. The band is formed around Pete Dubuc – Lead vocals & guitar, Derek Mills – Drums, Mark McDonough – Lead guitar, Joe Bloom Anderson – Vocals, harmonica, keys & guitar, Greg Klein – Vocals, guitar & mandolin and Drew Wyman – Bass. Together they deliver a fine piece of classic retro-rootsy rock, with Americana, Southern Rock and Country influences, sounding very American in the end. The vocals are strong, clean and melodic, instrumental they have a good catchy sound that is quite radio-ready and overall, they might appeal to a lot of people. Highlights are definitely such catchy uptempo rockers like Unlearned and Slow me down, but also a semi rockballad like The crossing sounds pretty good and reveals some Soutern Rock influences of the LYNYRD SKYNYRD kind. There are also quite a few calmer acoustic tingled songs included that make the band sound like a cross between DANNY VERA, VENICE and a Country act, especially during songs like New man, Ally and Ruderless. Towards the end, the album could have used a few more uptempo tunes, but nevertheless GUNTHER BROWN delivers a strong quality album that should be interesting to check out if you're into any of the mentioned acts. More info at: https://guntherbrown.com/

(Points: 8.2 out of 10)

KAJA 'ORIGO' (KAKAFON RECORDS/HEMIFRAN)

Out of Sweden comes KAJA, a Folk trio formed around Livet Nord – Violin, Camilla Åström – Accordion/Piano and Daniel Wejdin – Contrabass/Synth Bass. Together they already recorded 4 albums before Origo, so this is their 5th CD so far. The included music is a sorta Gypsy Music, with Swedish Folk influences and it all sounds quite nice and the Accordeon really takes a major part in the instrumental sound of the band. When things get uptempo like during Irrfarden, it becomes quite fun to listen to and despite they hail from Sweden, the Accordeon gives it a World Music touch that could even appeal to people from Portugal, Spain or Argentina. Check it out for yourself at: https://www.kajatrio.se/en

(Points: 8.1 out of 10)

MEJRAM 'MEJRAM' (KAKAFON RECORDS/HEMIFRAN)

Out of Goteborg, Sweden comes MEJRAM, a band formed around vocalist/mandolin/pianoplayer Amanda Frisk, guitarist and drummer Jonathan Hansson, violinplayer Gabriella Josefsson and bouzouki/contrabass player/ Marcus Fenn. Together they created their same titled debut album, which contains in total 10 songs, of which ½ is sung in the English and the other half in Swedish. The included music is very nice calmer melodic Celtic/Folk pop/rock that is beautifully sung with a mixture of lead- and harmonyvocals. I would not immediately compare it to FIRST AID KIT, but at times there are similarities, although as mentioned there are 5 songs sung in Swedish, which are harder to follow. On the other hand, it also has its charm, the songs in Swedish, such as the beautiful Se mig that even makes me think of THE CORRS or THE STAVES. More info on this interesting Swedish band at: http://www.mejramofficial.com/

(Points: 8.2 out of 10)

WHITE OWL RED 'AFTERGLOW' (HUSH MOUSE RECORDS/HEMIFRAN)

Out of San Francisco comes the band WHITE OWL RED, whom are delivering their 3rd album titled Afterglow. The line-up consists of singer/songwriter Josef McManus, drummer Kyle Caprista, guitarist Gawain Mathews and backing vocalist Leah Tysee, and the music they play is a mix of pop/rock, country and singer/songwriter. Here and there they sound like a mix between NEIL YOUNG and MARK KNOPFLER, with a more Band kinda feeling. Americana influences are also very notable, which was actually their starting point on earlier albums. On Afterglow however they seem to be going for a more Country pop/rock approach, including a JOHNNY CASH tribute with the album's best song I walk the line for you and there's also a JOHN LENNON cover Working class heroes to be found. Nice little album, although it takes a few spins before making up a good judgement. More at: https://whiteowlred.com/music

(Points: 7.8 out of 10)

DIESEL PARK WEST 'LET IT MELT' (PABLO SANTO RECORDS/HEMIFRAN)

Quite a surprise this band, because apparently DIESEL PARK WEST already exists for over 40 years, released 9 full albums and had several UK hitsingles, but I am not that familiar with them I'm afraid. I believe I did hear something of them in the past, but can't recall that very well, so let's move on to their latest album Let it melt. This CD was released in 2019 and features John Butler (vocals, guitar), Rich Barton (guitar, vocals), Geoff Beawan (bass) and Rob Morris (drums) in the band's line up. The music is a mix of Rootsy Rock and Americana, reminding me of TOM PETTY, JOHN COUGAR, ROLLING STONES, BRUCE SPRINGSTEEN, with vocals that come across like a mix between MICK JAGGER and BOB DYLAN. Songs like Let it melt, Pictures in the hall, The Golden mile and Living in the UK are uptempo Rootsy rockers, sounding raw and edgy with a very clear ROLLING STONES kinda approach. When the band goes a few times for a more melodic rock ish direction, we get to hear some really great tunes as well, such as No return fare and Incredible things. Also the bluesy Americana Across the land would make SPRINGSTEEN proud! Nice new album of this legendary band! More info at: https://www.dieselparkwest.com/

(Points: 8.3 out of 10)

CROHM 'FAILURE IN THE SYSTEM' (INDEPENDENT/ITALY IMPORT)

CROHM is a legendary Italian Metalband formed all the way back in the mid-1980s, with also already several album releases in their long career. The current line-up of CROHM consists of Sergio Fiorani - Lead vocal, Claudio Zac Zanchetta - Lead guitar, background vocal, Riccardo Taraglio - Bass, background vocal and Fabio Cannatà – Drums. Their new 2020 album Failure in the system has an album cover that immediately makes you think of the current Corona situation we are dealing with, although of course in the past more Thrash Metal bands featured such covers (DEATH, MEGADETH…). CROHM is more Melodic Metal orientated, a bit traditional, but with a big modern heavy sound and some Thrash Metal influences in the guitar department. It sounds a bit like NOCTURNAL RITES, PRIMAL FEAR, MYSTIC PROPHECY and such. A lot of the included songs are uptempo and quite strong actually, although vocally it has a bit the typical Italian accent way of singing, which thankfully is not that disturbing at all. Highlights can be found in especially the beginning of the album with such strong uptempo Melodic Metal tunes like Failure in the system and Restart. As bonus, the band included 2 remastered songs from their 2015 album Legend and prophecy. Recommended band to fans of real Metal! More info at: https://www.crohm.org/

(Points: 8.0 out of 10)

JUDITH OWEN 'SECOND HAND SEXBOT' (TWANKY RECORDS/HEMIFRAN)

Sadly only 1 song on this CD-single, but a good one from singer/songwriter JUDITH OWEN. A nice bluesy semi rocker with strong vocals and further I can mention that a lot of well-known guests are involved here, such as LELAND SKLAR (Bass), RICHARD THOMPSON (Guitar), BOB KATZ (mastering) and a lot more. Hopefully soon more music from this talented singer/songwriter/pianoplayer/producer. Meanwhile, more info at: www.judithowen.net

(Points: 8.0 out of 10)

MANNISH BOY 'LAST TICKET TO ROCK'N'ROLL LAND' (PARAPLY RECORDS/HEMIFRAN)

Not so much info on this excellent Swedish band called MANNISH BOY. They were formed at the end of the 1990s, but Last ticket to rock'n'roll land is the first album I get to hear. The band is clearly influenced by Classic 70s (Hard) Rock, although opener Trash boogie is more going into the ROLLING STONES direction. After that first track on their new album, the sound is switched more and more into an almost THIN LIZZY kinda classic twin-guitar-duel based Melodic Hardrocksound, which is at times sounding really sensational. Especially during the uptempo melodic rockers You (very catchy and better vocals than on the first song), Berlin nights (American orientated early 80s Melodic Hardrock, kinda like STRANGER (USA) meets GAMMA meets RAGE (UK) and even a bit of Y & T!), Who are they fighting for, One of these days, Darkest water (pure THIN LIZZY meets ROBERT PEHRSSON) and Blessed with passion. Definitely a big surprise this album from the Swedish MANNISH BOY and highly recommended to fans of WHITESNAKE, THIN LIZZY, GRAND SLAM, GAMMA, etc. etc. More info at: https://mannishboy.nu/about/

(Points: 8.5 out of 10)

GENNA & JESSE 'SAY OK' (INDEPENDENT/HEMIFRAN)

Now this is quite a strong new album of the married couple duo GENNA & JESSE, whom are coming out of Whitehall, Michigan, USA. We reviewed their previous album Give and take and now there's the new album Say OK, which contains 13 tracks and is quite diverse musically speaking. They call it Normandic Folk Soul, but the music is actually a combination of 1970s orientated melodic singer/songwriter, pop/rock and a bit of Jazz/Westcoast, with fantastic vocals of both of them. There's actually not a single weak track to be found here, starting with Happy song, which is a nice BILLY JOEL ish fun summer pop tune. Other highlights are Don't be surprised (a light jazzy singer/songwriter tune a la CARO EMERALD), The ballad of Sandra Bland (uptempo strong Americana Pop/rock a la HEATHER NOVA), I don't feel like myself tonight (another BILLY JOEL kinda 70s semi Popballad), Anytown USA (BILLY JOEL ish midtempo pop/rock) and At ease (very good catchy midtempo melodic AOR/pop/rock midtempo a la RUFUS WAINWRIGHT. Concluded, a nice album that is very diverse, thanks to both singers and their love for various music styles. More info at: https://www.gennaandjesse.com/

(Points: 8.2 out of 10)

LAZY AFTERNOON 'ALMOST HOME' (INDEPENDENT/HEMIFRAN)

The Swedish band LAZY AFTERNOON brings us a mixture of Sparkling Country, Tex-Mex, Cajun, Folk and Rock'n'roll, with female and male vocals. The kind of musicstyle really depends on who is singing, because Make love real is a pure Country twangle uptempo pop/rock tune that would make JUICE NEWTON and DOLLY PARTON jealous. While a song like the BO AHLBERTZ sung Rocking chair is basically pure RANDY NEWMAN ish slow pop/rock. And so the 12 songs take us into various directions, while personally I feel mostly comfortable with the amazing Country female vocals (CHRISTINA SAFSTEN). The singers also sing a nice duet here and there, such as Water. A few times it also sounds bit like a heartthrob sound (BZN/GEORGE BAKER/Palingpop), but you can't ignore the somewhat catchy material on this album. I would love to hear more of Christina herself with a full solo record that would explore her Countryside completely. as now it all feels a bit too sappy, although as mentioned it isn't that bad. More info at: https://www.lazyafternoonmusic.com/

(Points: 6.3 out of 10)

PETER GALLWAY & THE REAL BAND 'REACH FOR IT' (GALLWAY BAY MUSIC/HEMIFRAN)

PETER GALLWAY & THE REAL BAND out of Maine, Portland, USA consists of multi-instrumentalist/singer/songwriter PETER GALLWAY and his band ANDREA RE (vocals, drums) and MARK WAINER (electric guitar). Together they recorded a nice laid-back semi 1970s pop/rockalbum that sounds a bit like TOM PETTY here and there, although also JACKSON BROWNE comes to mind a few times. Especially vocally Peter reminds me a lot of them, but the songs are less interesting I'm afraid. It's not bad, but the material is just not strong enough to compete with the songs of the mentioned legendary singer/songwriters. On the other hand, die-hard fans of PETTY, COUGAR, BROWNE, SPRINGSTEEN... might like this a lot, as it surely isn't bad. More info at: http://www.petergallway.com

(Points: 7.4 out of 10)

FARIS NOURALLAH 'MINUS ONE' (RUTH RECORDS/PARAPLY RECORDS/HEMIFRAN)

Minus one is already the 8th album of the multi-instrumentalist FARIS NOURALLAH, but the first one I get to hearl He started almost 20 years ago, so he is already around for a while now. Anyway, this new album is a nice singer/songwriter pop/rock album with a clear 1970s approach. If we skip the first song, we are then surprised by 2 great songs, I'll run away and Forever after, both uptempo pop/rock pieces that sound like DAVID BOWIE meets JOHN LENNON, with a THE DOORS kinda vibe. THE KINKS also is a good comparison, although I have to inform that the music is quite light-weight of the Indie kind instead of being a rockband. However, all 14 included songs are interesting and also quite diverse, with a slight THE BEATLES meets THE DOORS meets DAVID BOWIE kinda vibe somehow. Reynards monkey even offers some weird Progrock a la PINK FLOYD, so in the end, FARIS NOURALLA is an interesting musician you can easily check out at:https://www.faris-nourallah.com/

(Points: 8.1 out of 10)

SKIPINNISH 'STEER BY THE STARS' (SKIPINNISH RECORDS)

Out of the westcoast of Scotland comes SKIPINNISH, a band formed in 1999 by 2 students in Glasgow. Through the years they built up a big reputation with their catchy singer/songwriter/pop melodies influences Scottish traditional music. The line-up consists of Angus Macphail (Accordion/Vocals), Andrew Stevenson (Highland Bagpipe / Whistles), Norrie MacIver (Lead Singer/ Guitar), Alistair Iain Paterson (Piano), Alasdair Murray (Highland Bagpipes / Whistles, Bodrahn), Charlotte Printer (Bass) and Rory Grindlay (Drums). Their sound appeals to a diversity people due to the immense catchy songs they produce. SKIPINNISH combines the traditional Scottish Celticfolk with catchy pop melodies in a way we also know it from both DROPKICK MUPRHYS (whom are of course adding a Punkrock touch to their sound) and MUMFORD & SONS (Bluegrass is their sound). Yes, SKIPINNISH sounds quite polished, radio-friendly with clean melodic vocals and really strong singable choruses, but still give you the authentic Scottish feeling. 14 songs are included in total on their latest album Steer by the stars, and especially during the uptempo pieces like Anchors of the soul, Steer by the stars, Coir Bhreacain and Land below the waves, the band is at their very best. Choruses of these songs will be sung-a-long by everyone when they would play them live on stage. In between the uptempo material, we also have the more calmer acoustic campfire Folk songs, which are also quite nice, but the uptempo songs will please each and everyone, as they are very danceable and somehow also very radio-ready. A sing-a-long balladry is also included (Wishing well) and then I also must mention the few great instrumental bagpipes orientated pieces The Lads of Mull and The atholl set, which sound as Scottish as you can possible get! Check out this sensational Scottish band at: http://www.skipinnish.com

(Points: 8.4 out of 10)

THE SOLEMATES 'INVISIBLE PEOPLE' (INDEPENDENT/USA IMPORT)

Sadly only 1 song on the CD-single of the Florida based THE SOLEMATES, because the included song is a nice melodic pop/rock tune with a 1970s touch. The band is based around LEE ROSENTHAL, BILLY ALEXANDER and SUSAN JOYCE. Hopefully more music in the future, meanwhile check it out for yourself at: https://music.amazon.com/albums/B07ZCSD5LJ

(Points: 7.7 out of 10)

RANTAMA 'RANTAMA' (ECLIPSE MUSIC/XANGO MUSIC DISTRIBUTION)

Totally unexpected we received a wonderful new Progressive Rock/Melodic Rockalbum from a Finnish band called RANTAMA. They were formed in 2014 and are making their debut with this same titled CD. The band's line-up consists of Timo Rantama - Guitar, Taavi Kiiskinen - Vocals, Iiro Laitinen - Drums and Tatu Back - Bass. Their sound is very melodic and fits in between the Progrocksound of ENCHANT, the Melodic Progmetalsound of VANDENPLAS and SUBSIGNAL and a little bit of AOR/Melodic Rock like FRONTLINE meets JOURNEY. The music is very clean song orientated in most of the included 8 tracks, with a progrock structures in the rhythm and tempo, while the hooks and choruses are out of the AOR book. They remind me so much of a band called MARA, but I am afraid not many people will remember them! The combination of AOR melodies in the vocal and chorus departments with the soaring guitar solos make it sound ultra melodic and very accessible to a lot of people. There is really a lot of sensational stuff to be heard here, such as Roaring rapids, Dying star, We are and the 10 minutes counting closing track The pond of no return. Also need to add that we can hear some Jazz influences as well, such as during the instrumental Ground frost forger, which is not that strange, because RANTAMA started out as a Jazz band in the first place and you can also hear traces of let's say KING CRIMSON, WEATHER REPORT and such throughout their music. It is great they developed themselves into a sensational Melodic Progrockband that is a must-have for fans of SUBSIGNAL, ENCHANT, VANDENPLAS, but also people into JOURNEY, FRONTLINE, MARA and such will probably like this high quality release for sure! More info at: https://www.rantamaofficial.com/

(Points: 8.6 out of 10)

MARIA LEVINE 'FACETS OF FOLK' (INDEPENDENT/HEMIFRAN)

Facets of Folk is the 3rd album of the New Jersey based singer/songwriter MARIA LEVINE. She is influenced by a lot of the legendary singer/songwriters from the past, of whom she covered 13 songs on this album. She has a great voice and will obviously appeal to fans of JOAN BAEZ, JONI MITCHELL and JUDY COLLINS. What is quite clear when listening is the fantastic vocals of Maria and along with a long list of guest musicians, this album is a definite recommendation to fans of female fronted classic Folkpop. Involved guest musicians are co-producer/guitarist Bob Harris, (Johnny Cash, Vasser Clements, Girlyman), John Guth (Tom Chapin, Galt MacDermot), Kim and Reggie Harris, Robin Greenstein, Michael G. Ronstadt, Ed Trickett, Josh Joffen, Terry Kitchen, Caroline Cutroneo, Jan Alba, Harold Morton, Sean McComiskey, Barbara Novick, Cheryl Prashker, Tilman Reitzle, Akiva Wharton and Patrice Avsharian Wiseman. The result is as earlier mentioned a pleasure to listen to, because it makes you feel very relaxed. The songs are mostly based around a Folk sounding guitar/mandolin and banjo, Maria's beautiful voice and some lovely harmonyvocals when the chorus comes around. I really enjoyed the album and can only hope for some own original songs on a future album, because now of course the 13 songs are all covers (including songs by PAUL SIMON, LEONARD COHEN, GORDON LIGHTFOOT and a lot of lesser known artists from the past). Check it out for yourself at: https://maralevine.com/

(Points: 8.3 out of 10)

REVEREND FREAKCHILD 'ROAD DOG DHARMA' (FLOATING RECORDS/TREATED AND RELEASED RECORDS/HEMIFRAN)

The American singer/songwriter/guitarist REVEREND FREAKCHILD has already released quite a few albums in the past. Road dog dharma is from 2019 and contains no less than 26 tracks. I have to say that quite a lot are short intro/radio commercials/acoustic, covers or live tunes and that is a pity, because when we hear one of his real own original songs we can hear REVEREND FREAKCHILD has a lot to offer actually. Inferno avenue for example is a great groovy heavy Retrorocker, with a bluesy approach and sounding like a mixture between ZZ TOP, SEASICK STEVE and even RIVAL SONS. And the uptempo All across America is a great uptempo classic American rocker in the style of good old JOHN COUGAR. Overall, he is a great rocking artist with a true raw American rock roots sound and I would love to hear a normal album of him with his own originals, as he is able to sing very well and compose some great material too. Now we have to work our way through a lot of these unneccessary short snippets. Anyway, check him out at: http://www.www-reverendfreakchild.org/road-dog-dharma

(Points: 8.1 out of 10)

DREW JAMES 'BESIDE MYSELF' (INDEPENDENT/USA IMPORT)

American singer/songwriter DREW JAMES from California was kind enough to sent me his albums, of which Beside myself is his latest release. The included music is a very diverse adventure which combines a lot of styles, of which singer/songwriter, rootsy rock, Americana and such are most notable. The music is very melodic and will appeal to a lot of people for sure due to the high level of musicianship by Drew and his guest musicians. The legendary co-producer/multi-instrumentalist BRUCE KAPHAN (JOHN LEE HOOKER, SHERYL CROW, THE BLACK CROWES and countless others) is helping out Drew the most. Highlights between the 12 included tracks are the ELVIS/MARK KNOPFLER style uptempo Taking my time, You're the one (pure ELVIS) the ballad One thing led to another and the catchy pop/rock of the titletrack Beside myself. The ELVIS similarities both vocally and musically are somehow very clear, and also NEIL DIAMOND comes to mind here and there (the ballad A friend I used to know) and I even think fans of DANNY VERA will like this a lot. One of the few rockers is the great bluesy rocker Different worlds, so let's hope for some more of such rockers on a future album. Drew has a great voice and can easily sing all his self-penned tunes, so if you're starting to become interested, then go check him out at: https://drewjames.net/track/1970088/beside-myself

(Points: 8.1 out of 10)

DENNIS ROGER REED 'BEFORE IT WAS BEFORE' (PLASTIC MELTDOWN RECORDS/HEMIFRAN)

The new album of DENNIS ROGER REED is a mixture og originals, tradtionals and covers, making it to a total of 21 songs. The most interesting ones are his own original tunes, which musically speaking is pretty much pure singer/songwriter Folkpop in classic 1970s style. Highlights are I had to ride, I'd rather be your enemy and Back on the street again. Surprising cover is the RANDY MEISNER classic Hearts on fire, which got a new sound by Dennis. Not bad at all and recommended to fans of typical American genres, such as Bluegrass, SInger/Songwriter Folk, Country, etc. More at: http://www.dennisrogerreed.com/

(Points: 7.8 out of 10)

JIM PATTON & SHERRY BROKUS 'COLLECTION 2008-2018' (BERKALIN RECORDS/HEMIFRAN)

Vocalist/guitarist JIM PATTON and vocalist SHERRY BROKUS recorded together with a bunch of musicians a lot of songs in the period 2008-2018, of which now a full-length CD is released. Biggest help they got was from producer/multi-instrumentalist RON FLYNT, who played a lot of instruments and produced the material. The music is typical American orientated, which is a mixture of Folk, Country, Bluegrass and Rootsy Rock, and I have to admit that I like the songs with Sherry on lead vocals the most. Therefore the best songs are Old country road, My hometown's not my hometown anymore and I turn to you. Recommended to fans of Bluegrass meets American Rootsy Country/Folk, with crystal clear male vocals of the female singer and more rawer singing of the male singer. Check for yourself at: http://www.pattonbrokus.com/

(Points: 7.5 out of 10)

AUBURN 'GAME OF FAITH' (SCARLET RECORDS/HEMIFRAN)

The band AUBURN is formed around the British singer/songwriter LIZ LENTEN, who now releases a very nice relaxing album titled Game of faith. Included music is a nice mixture of light bluesy and light jazzy riffs with a sorta old style smooth kinda way of singing, as if it was the 1930s. Perhaps fans of CARO EMERALD are going to like this a lot, but it is more laid-back in a way we heard it in the past from JJ CALE or STEELY DAN. Game of faith is a very decent record with a lot of great songs and great vocals by Liz. More info at: https://www.auburn.org.uk/

(Points: 8.0 out of 10)

MUDFISH 'MUDFISH' (PARAPLY RECORDS/HEMIFRAN)

It took some time before the Swedish band MUDFISH would release their debut CD, because they were formed back in 2013, but now they have released 9 tracks on a full same titled first CD on PARAPLY RECORDS. MUDFISH consists of Joakim Lövgren (lead vocals, harmonica), Åke Strömberg (guitar), Mats Svedberg (guitar), Christer Rudmyr (guitar), Anders Nilsson (keyboards), Johan Novenius (bass) and Ulf Svedberg (drums). The result is a nice Rootsy American Rock meets Powerpop album that sounds like a perfect cross between TOM PETTY and JOHN COUGAR. Vocally there is a slight accent to be heard, but on the other hand, the album features a lot of catchy uptempo rocking tunes, such as Lucky me, Hallelujah, I'm falling (almost pure Melodic Rock), I'm okay and Kiss of promise. Nothing wrong at all with this band and I am quite convinced they will be around for a while now that they have released their official debut album. More info at: www.hemifran.com/artist/Mudfish/

(Points: 8.1 out of 10)

JOHN CEE STANNARD 'MOVING ON' (CASTIRON RECORDINGS/HEMIFRAN)

The British Singer/songwriter JOHN CEE STANDARD has already been in the music business for over 5 decades now, played in bands and is solo also doing his thing, of which Moving on is his latest adventure. The included music is Singer/songwriter with a clear bluesy approach here, a bit of jazz there and a lot more music influences, reminding me overall musically of VAN MORRISON, although vocally we are more heading into a RANDY NEWMAN direction. The result is a nice diverse album, which is quite perfect as background music. It will appeal to both blues and jazzfans out there I think, but any singer/songwriter fan will also certainly enjoy it. More info at: https://www.johnceestannard.co.uk/

(Points: 7.8 out of 10)


TERI MANTERE 'EVERYTING NEEDS TO BREATH' (ECLIPSE MUSIC/XANGO MUSIC)

Out of Helsinki comes singer/songwriter TERI MANTERE, a multi-instrumentalist with an own style on his official debut CD Everything needs to breath. He has a strong and quite diverse range in his vocals that go up quite high sometimes, even reminding a bit of GEORGE MICHAEL. Also musically there are sometimes similarities to early/mid 1990s GEORGE MICHAEL, although Teri's music is more going into the current modern sound of today's singer/songwriters, with here and there some World Music influences a la RAUL MIDON, JOHN GRANT, RUFUS WAINWRIGHT and STING, with also some Chamber Music here and there. However, as already mentioned in the beginning of the review, Teri has an own kinda style and that is of course highly appreciated. He did almost everything himself on this first album, which includes acoustic guitar, keyboards, bass, percussion, tenor guitar, songwriting, arranging and of course singing. There are some beautiful songs on the CD, especially the laid-back stripped acoustic songs such as Evening sun, Never alone and Quota. Although I mentioned some similar artists, you really have to check out his music for yourself, because it is definitely something special and very interesting ti listen to, especially due to Teri's rather unique voice. More info at: https://www.terimantere.com/




(Points: 8.3 out of 10)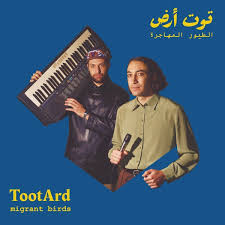 TOOTARD 'MIGRANT BIRDS' (GLITTERBEAT RECORDS/XANGO MUSIC)

As soon as the first song on the new album of TOOTARD plays on the stereo, it is very much clear that we are dealing here with something special. There seems to be a huge music scene in the Middle East with many so called Desert Bluesrockbands, such as TINARIWEN, TAMIKREST, ALTIN GUN and this TOOTARD is another sensational band. This band hails from the 'highlands' in Syria, in an area that is called The Golan Heights, They are formed around the brothers Hasan and Rami Nakhleh and present us their 2nd album on GLITTERBEAT RECORDS. The music on this album is very fun and cheerful with lots of 70s psychedelic pop/rock, some ASWAD ish Reggae and 80s funkpop/disco influences, combined with swinging Arabic rhythms and vocals. The result is an incredible catchy record that might be the surprise of 2020! When you hear opener Moonlight (translated, as all songs are sung in the Arabic language), you will rightaway feel that this catchy tune could easily become a huge radio hit, because it feels like a perfect summer tune and so does most of the other songs (especially Kiss)! The songs are keyboard driven, with a pure late 70s/early 80s kinda sound and actually they do remind me quite a lot of ALTIN GUN, although perhaps a bit more polished and always have the keyboards/synths upfront. There is not a single weak moment to be found here and I am almost safe to say that this is one of the highlights of 2020 regarding World Music! Do not miss this album if you're interested in catchy World Music with strong 80s Pop/Keyboard melodies in a retro funky jacket. Let's hope that after the whole Corona virus, we will be able to watch these guys live on stage, as I am quite convinced they will deliver a sensational show! Check them out at: https://tootard.com/

(Points: 8.7 out of 10)


LASTA SANCO 'ELONGA YA NGO' (COOPULA RECORDS/XANGO MUSIC)

Now here we have a very interesting mixture of African World Music and Latin/Spanish pop/rock, with some really catchy melodies. The line-up of this new band exists of Bernardo Manzambi vocals, Dario Díaz - guitars, Dídac Prat - Bass, Moog synthesizer and Gerard Royes - drums. I believe Elonga Ya Ngo is their debut, but I am not completely sure, because there is little information on this band. LASTA SANCO is definitely bringing very catchy music that should do well live on stage and during the summer, with such excellent strong songs like Salte (with a melodic rock ish chorus) and Na lingui yo (proggy tune somehow, with a sorta BOB MARLEY ish Reggae chorus). The band combines a lot of various styles, rock here and there for sure, but also leave room open to go for a Spanish/Latin rhythm, a touch of Disco, Reggea and also World Music sounds. It's a melting pot and that is what makes LASTA SANCO a really interesting band to check out, and perhaps this can all be heard at it's best during Aqui no hay medo. The song Tonight is one of the more commercial English sung songs that is basically typical catchy Melodic Poprock with even a chorus that reminds me of BRYAN ADAMS, RICHARD MARX and RICK SPRINGFIELD, but this is the only song that goes in that direction and actually one of the least songs here, because it is quite standard. However, in general their album Elonga ya ngo (mastered at the famous ABBEY ROAD STUDIOS) is highly recommended it to check out if you want to hear a great mixture of styles! More info at: https://www.lastasanco.com/

(Points: 8.4 out of 10)


SANTROFI 'ALEWA' (OUT HERE RECORDS/XANGO MUSIC)

No less than 9 musicians are part of the Ghanese band SANTROFI, whom are making a very catchy rhythmic swinging sound on their debut album Alewa. The band is led by EBO TAYLOR bass player Emmanuel Ofori and the music on their first album has a great authentic sound that combines classic 70s funky groovy pop/rock/disco (of the SHAFT meets EARTH, WIND & FIRE kind), African World Music and some 50s Big Horns, with typical African harmonyvocals (SHAKA ZULU) and some Desert Bluesy rock licks and riffs. The resulting album Alewa is a very strong album that contains a lot of catchy tunes, such as Alewa, Africa (with great guitarsolo) and Kwabena amoah. A surprisingly impressive album that is yet another contender for best World Music album of the year 2020! Let's truly hope that this band will one day return to the stage after the Corona crisis and then perform live for as many people as possible during a full European tour, because they will probably make every concert a party you will never forget! More info at: https://www.facebook.com/santrofimusic/

(Points: 8.5 out of 10)




SOLFRID MOLLAND 'HAPETS KAPPE' (KIRKELIG KULTURVERKSTED/XANGO MUSIC)

Not so much information on this album, but SOLFRID MOLLAND is a Norwegian vocalist, pianist and accordion player who combines her classical music background with a passion for romanian gypsy music. Her 4th album Haoets kappe is a nice melancholic album that combines songs that could be classified as calm slow classical piano pieces and they are really beautiful, but her album also contains uptempo pure Gypsy/Romanian kinda music. One of the guests on her album is the trumpet player HAYDEN POWELL, who gives it another additonal touch here and there. Although it is something we don't usually review, I can imagine people will like this a lot, because somehow it has a kind of charmness. The songs are very melodic and memorable and Solfrid's vocals are very strong and especially the Norwegian lyrics are making it sound differently than anything else out there. Check for yourself at: https://www.facebook.com/solfrid.molland.5

(Points: 7.5 out of 10)




A CHOIR OF GHOSTS 'AN OUNCE OF GOLD' (GREYWOOD RECORDS/XANGO MUSIC)

Opener Sinner in raptore of the debut album An ounce of Gold of the Swedish band A CHOIR OF GHOSTS grabs you rightaway due to it's rather own identity. There is a mixture of Nordic Indie-Pop / Contemporary Folk mentioned in the bio sheet, but actually there's much more. The band is actually one person, namely JAMES AUGER, who plays and records his own music in the upper North of Sweden. He has a fantastic voice and his songs are very melodic actually. The packaging is slightly going into an Indie meets Modern Folkpop direction, but on the other hand you can also call it melodic singer/songwriter with a commercial pop/rock approach. James does a great job here, because a lot of the songs are a pleasure to listen to, and the few times he goes for a more uptempo rockier direction, such as during the very catchy MUMFORD AND SONS/KEY WEST soundalike An ounce of Gold, it gives the overall album a very diverse approach. There's also a very commercial touch to be heard here and there, such as the uptempo folkpop song Better off alone that could easily become a summer hit and is very close to FIRST AID KIT. Concluded, this is a very nice debut album of a talented singer/songwriter for Sweden. Fans of FLEET FOXES, FIRST AID KIT, BRIGHT EYES and such will definitely like this album a lot. Check him out at: http://www.achoirofghosts.com/

(Points: 8.3 out of 10)