HOT NEW REVIEWS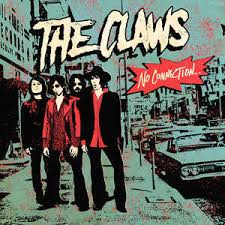 THE CLAWS 'NO CONNECTION' (DEAD BEAT RECORDS/USA IMPORT)
Out of Los Angeles comes the sensational band THE CLAWS, whom are making their debut with No connection. Their line-up consists of Chad Cherry - Singer, Gary Martin - Guitarist, Terry Love - Bassist and Tony Pacheco - Drummer. The included music is very much going back to the early 1970s Rock and Roll sound, with Classic Rock, Garage Rock, bluesy rock with Soul and Glamrock melted together very nicely. No surprises and perhaps nothing new is brought here, but who cares if it is done as well as on this record. THE CLAWS could well become the next big thing if you ask me! Right from the start you can hear that this is a high quality band with a bright future, because everything seems to sound perfect here. Opener Little glimmer is the immediate radio-hit here, being a gutsy rock and roll song like THE ROLLING STONES and HANOI ROCKS, but with a Glamrock ish clap-your-hands chorus a la T-REX. The smooth soulful midtempo bluesy rocker No connection follows and is another deadringer for classic ROLLING STONES. Wasting time follows and is a rather cool Retro Classic Rocker a la THE BLACK CROWES meets JOHN COUGAR and TOM PETTTY, with a great melodic catchy chorus a la KIX/CINDERELLA. Devil of choice rocks a bit more with a beating drum that is very catchy and an easy target for live crowds. Ghost blood takes a slightly different direction, as this is a slower somewhat darker melancholic 60s inspired quite melodic THE DOORS meets GOLDEN EARRING meets B.O.C. ish psychedelic garage pop/rocker. Back to Classic Retro Rock again with Jackson square, a nice STONES/HANOI ROCKS ish rocker. Following track Stmbling around is another nice more melodic rock orientated piece that has a clear JOHN COUGAR/4 OUT OF 5 DOCTORS/THE ROMANTICS ish early 1980s catchy Powerpop touch. Howl and the buzz is up next, another very good uptempo classic rocker with a more laid-back sound. And California M.I.A. is a great raw edgy uptempo classic rocker a la KIX and AEROSMITH. Closing track Just for a moment is slowing things down to a calmer almost west-coast kinda affair, a very smooth song that even recalls memories of YOUNG GUN SILVER FOX. Concluded, this pure Classic Rockband should be checked a.s.a.p. at: http://www.theclawsrock.com
(Points: 8.6 out of 10)
MARTHA RABBIT 'ZODIAKLICHT/DYSNOMIA' (INDEPENDENT)
Out of Bremen, Germany comes the sensational band MARTHA RABBIT. They were kind enough to sent me 2 of their albums, Zodiaklicht from 2015 and Dysnomia from 2019. These are their 3rd and 4th record they released since they were formed back in 2001. MARTHA RABBIT features WOLFGANG ROHDENBURG (synthesizers, drum machines and sequencers) and MICHAEL J.J. ALLERT (synthesizers), whom have been making music ever since the 1970s. They create a style that balances somewhere between Electronic Music and New Age, although I would also add here Progrock, Synthwave, Ambient, Krautrock and even Dance/Trance/early 90s Techno music influences. This kind of instrumental Synthesizer based music is not only interesting for the fans of KLAUS SCHULZE and TANGERINE DREAM, which are of course their main influences, but also if you like for example CAN, JEAN MICHEL JARRE, KRAFTWERK, ALAN PARSONS PROJECT, PINK FLOYD or even MAGIC SWORD, this band is recommended to check out. MARTHA RABBIT's albums contain mostly only a few songs, but these are all very lengthy, around the 10 minutes mark and as mentioned instrumental with only synthesizers. It sounds sometimes spooky and like music from a different planet, always keeping it exciting and interesting to listen to from start to finish. They do have an own style for sure and are really Synthesizer crazy, as if it was still the 1970s when this kind of music was very popular, but also in other music genres from the past decades we have seen this kind of music pop up. I am quite safe to say that if you like TANGERINE DREAM, ALAN PARSONS PROJECT, JEAN MICHEL JARRE, KRAFTWERK, MAGIC DANCE or any 80s Sci Fi soundtrack music of the BLADE RUNNER/THE TERMINATOR kind, then this band is a must to check out. They offer so many great material on their albums, of which for me personally the highlights are The colourful clouds of Rho Ophiuchi and New Eden spaceport from their album Zodiaklicht and the titletrack and Mercury sunset oddity from their latest album Dysnomia. Highly recommended to check out these high quality albums no matter what kind of music you like from the aforementioned musicstyles! More info at: https://www.martharabbit.de/
(Points: 8.7 out of 10)
FALL OF EPISTEME 'FALL OF EPISTEME' (INDEPENDENT/DENMARK IMPORT)
Out of Denmark comes a great new band called FALL OF EPISTEME. Some of the members play(ed) in band called ATLANTIS and TIMESCAPE, but with their same titled album FALL OF EPISTEME are making their debut. Their line-up consists of Rune M. Nielsen - Vocals, Kent B. Eskildsen - guitars, Flemming K. Pedersen - Keyboards, Jan Juel - Bass and Rune R. B. Eskildsen - Drums. The band is clearly falling in the Neo-Progressive Rock direction, with elements of Pomprock and AOR here and there. The keyboards are sounding rich (SAGA ish), there are soaring beautiful guitar melodies all over the place (RUSH ish) and the vocals are out of the AOR book, including catchy hooks and memorable choruses throughout each and every song. This can be heard right from the start during the midtempo Love will stay, which is almost a pure late 1970s Pomprocker (STYX/ROADMASTER) with 80s Neo-Prog elements (PENDRAGON), although Symphonic Rock is also very well notable (KAYAK, ASIA, SAGA) and a catchy AORish chorus. Vocally there is a slight accent to be heard, but fortunately overall this is not disturbing at all. 6 long tracks are included and after the cheerful opener, we are heading into a Progrock meets AOR ish semi-ballad direction with the excellent Experience oblige, which is very much going into a classic PENDRAGON, PALLAS, early MARILLION, FOR ABSENT FRIENDS style and it features a remarkable beautiful guitarsolo. After these 2 songs and all the mentioned comparisons/influences, I think most of you will by now get the picture what kind of sound FALL OF EPISTEME has. Punchline is another superb SAGA ish Symphonic Rocker with a sensational Pomprock ish chorus (STYX meets CATS IN SPACE), but one of the absolute highlights is the amazing Invisible crusader, which has all the ingredients to become a Progressive Rock classic masterpiece, as it contains beautiful instrumental parts and a lovely masjectic memorable chorus in the SUBSIGNAL and THRESHOLD style. Fans of Neo-Prog/Symphonic Rock and AOR/Pomprock need to check out this band for sure at: http://fallofepisteme.com/
(Points: 8.7 out of 10)
SAIGON SOUL REVIVAL 'HOA AM XUA' ON 'SILVER MOON' (INFRACOM!/GERMANY IMPORT)
I was completely unaware of a Vietnamese Psychedelic Rockscene that supposed to have been there in the late 1960s and early 1970s, but with the new band SAIGON SOUL REVIVAL we actually get to hear how it probably sounded like. They remind me a tiny bit of ALTIN GUN, so also mixing traditional music (in this case Vietnamese music) with World Music, 70s Psychedelic Rock and a bit of Soul/Funk from the 1970s. The result is a very impressive stunning album titled Hoa am xua, which contains 11 tracks in total that perfectly mix Rock and Soul with traditional Vietnamese Music. The band's line up consists of Nguyễn Anh Minh (vocal), Indy Jeremy Vinh Laville (guitar), Nguyễn Hương Bảo Hiếu (drums), Gabriel Kaouros (bass) and Trần Nam Kỳ (keys). The songs are sung in the Vietnamese language, so it is hard to follow, although thankfully there is an additional English translation in the CD booklet, so if we have a look at the highlights here, I will mention the English songtitle. The female vocals are very strong despite it's in a foreign language, the songs have a great groovy and funky rhythm and besides it has a lot of soul, it also rocks quite nicely with some JIMI HENDRIX/JEFF BECK inspired guitarwork. Best songs are This breakup (nice pop/rocker with a lot of soul and a great guitarsolo), Love and betrayal (great bluesy soulful semi-ballad with another lovely guitarsolo), For the love of music (semi rocker with somehow a swinging Southern American Tango approach), Winter blues (uptempo pop/rock, a really fantastic catchy tune), Giddy melody (most rockiest tune, great guitarwork and a pure 1970s sound). Concluded, this is a highly recommended album to fans with an open-mind, whjo can appreciate World Music being combined with Western Rock. It is Psychedelic Pop/Rock with a lot of Soul and Vietnamese lyrics, done at an exceptionally high klevel. I'll bet live on stage this band will deliver big time! More info at: https://saigonsoulrevival.com

(Points: 8.5 out of 10)
CASPAR MCCLOUD 'REVELATION ROCKER/GAME CHANGERS' (INDEPENDENT/HEMIFRAN)
Now here we have a very interesting musician from the UK called CASPAR MCCLOUD, a multi-instrumentalist/singer/songwriter who sent me 2 of his albums. He is a Christian artist and his music is a mix of Progressive Rock, Classic Rock and a bit of bluesy late 70s AOR/Melodic Rock, while when listening to a song like Jesus wins, it actually sounds like a mixture between RUSH and DAVID BOWIE (really!) with some THE BEATLES ish influences as well. His music definitely rocks a lot, with some great soaring guitar solos in classic JIMI HENDRIX style and the Rock and Roll he presents is dangerously close to classic 1970s Rock/Hardrock. Revelation rocker was released in 2018 and his new album from 2020 is titled Game changers. The already mentioned DAVID BOWIE is shining through each and very song, because Caspar's vocals is quite similar, but the music rocks a bit more and reflects Classic Rock and Progressive Rock, with lyrics that are close to PETRA. Both albums are in the same style, rocking a lot and what is also remarkable is the fact that Caspar did almost everything on his own, except the drums (Carlos Merced) and additional keyboards (Glenn M. Taylor) on his new album. Somehow the overall sound pof CASPAR MCCLOUD reminds me a lot of the 1970s heavy rock records of bands like PIPER, MONTROSE, DETECTIVE, DERRINGER, MOXY, THE GODZ, BUDGIE, BLUE OSTER CULT, BETHNAL, etc. etc. There is some great stuff here and I'll bet fans of guitar based heavy rock from the 1970s will like this a lot! More info at: https://www.casparmccloudmusic.com/
(Points: 8.0 out of 10)
SYTERIA 'REFLECTION' (CARGO RECORDS/UK IMPORT)
Now this is a fresh breathe of fresh air blowing through the rocksene, because the British band SYTERIA is playing no-nonsense female fronted Classic Hardrock sounding band without sounding dated at all on their 2nd CD Reflection. They are formed around JACKIE CHAMBERS (Lead Guitarist of GIRLSCHOOL) and are based in Yorkshire, England. The other members are Julia Calvo on vocals, Steph Dawson on Bass and Pablo Calvo - Drums. Vocally speaking, Julia has a great rock voice in classic 80s hardrock style (VIXEN, LITA FORD...), the guitar riffs and solo's as well, while the songs are mostly uptempo rockers with gang-vocal driven choruses to sing-a-long to, not that far removed from the classic GIRLSCHOOL sound. 12 songs are included in total, with as highlights the catchy more Melodic Hardrock orientated Gossips, the lovely early 80s PAT BENATAR ish uptempo Melodic Poprocker Sorry and the biting uptempo THE DONNAS ish Moving forward (Angels & Demons) and Guilty!. Highly recommended to fans of classic female fronted uptempo Hardrock in the style of THE DONNAS, THE RUNAWAYS, DIRTY DENIMS, GIRLSCHOOL, VIXEN, etc. etc. More info at: https://syteria.co.uk/
(Points: 8.5 out of 10)
DREAMWALKERS INC 'A NIGHT AT THE THEATRE' (DREAMWALKERS INC./LAYERED REALITY PRODUCTIONS/INDEPENDENT)
Recorded live during their performance at 'Het Parktheater' in Alphen aan den Rijn in August of 2019, the Dutch band DREAMWALKERS INC. now presents their live album A night at the theatre on CD. The band's sound is clearly moving into Symphonic Melodic Metal in the style of KAMELOT, EPICA and SYMPHONY X, which means bombastic orchestral like guitar driven uptempo Melodic Metal with a focus on catchy strong melodies sung in lead- and harmony by a male singer (TOM DE WIT) and a female singer (RADINA DIMCHEVA). The rest of the band consists of Lennert Kemper - Guitars, Norbert Veenbrink - Guitars, Peter den Bakker - Bass, Vincent Reuling - Keyboards, K Kenneth Martens – Drums and Cailyn Erlandsson - Vocals on Dirge. I believe they released a previous album, but A night at the theatre is a really big project that took quite a lot of effort and thankfully, the result is recommended to fans of Symphonic Melodic Metal. We can hear a lot of beautful soaring guitarsolos and other lovely instrumental parts during their 10 songs they performed that night in the small city of Alpen aan den Rijn. DREAMWALKERS INC. is for me personally unknown, but this CD shows that we are dealing with a very professional band that not only musically speaking has everything under control, but also the vocal and chorus departments are impressive. Fans of mentioned bands will absolutely love such songs like Chameleon, Surface scratching and New strength. There are also Progrock influences here and there (Lovesong, Your room and The more we remember), a very strong pure Melodic Progmetal tune (closing track Anthem) and even a part Thrash Metal (Aphrodisia), so there is more than meets the eye for sure. The sound on the CD is a bit rougher than a normal polished studio-album, but on the other hand it makes this live album a real actual recording of a band with a bright future ahead of them. The album is available through https://dreamwalkersinc.bandcamp.com/
Points: 8.2 out of 10)
BIOPLAN 'EPITAPH + OCULAR' (DREAMWALKERS INC./INDEPENDENT)
Bassist/guitarist/keyboardplayer ANDI KRAVLJACA is best known as the Bosnian-born Swedish lead singer of Progressive Metalbands like SEVENTH WONDER, SILENT CALL, THAUROROD, AEON ZEN and a few others. However, he can also play and compose on the guitar, keyboard and bass, so he basically stepped out of the Metal world partly here on his own BIOPLAN project. The 2 EP's he recorded in recent years are now released as 1 album on CD. The included music is clearly 80s retro sounding, with a big focus on synths, keys and soaring guitarsolos, like Synthwave meets instrumental 80s AOR melodies and the result is stunning when you hear songs like the superb Impres, Perspex cassidy or any of the songs. The whole album feels like one big adventure that explores melodic soundscapes in an instrumental journey through the 80s Synthwave, current modern Retrowave, AOR, Melodic Progrock and 80s Shredding Neo-Classical Melodic Metal world, combining it all together into a sensational album. It is by far one of the finest instrumental albums I have heard in ages, as it really focuses on the melodies where soaring guitars and subtle keys are replacing the missing vocals. Definitely a big recommendation to fans of any of the mentioned genres. It is stylish and musically speaking close to and as good as for example the new MAGIC SWORD album, but then with a more Proggy/AOR Melodic Rock approach, and towards the end it all gets very Progmetal orientated at an incredible high level. The most interesting thing however is the mixture of all kinds of styles, because the final 2 tracks (remixes of earlier songs on the album) are then again pure classic Synthwave with that lovely 80s Synth/Keyboard touch a la BLADE RUNNER, TERMINATOR, MIAMI VICE, VINCE DICOLA, ROCKY 4, JAN HAMMER, MAGIC SWORD.. So it should appeal to fans of a lot of different genres, Progmetal, guitar shredders of the Neo-Classical kind, Synthwave, 80s AOR and perhaps even Krautrock! More info at: http://bioplan.se/
(Points: 8.8 out of 10)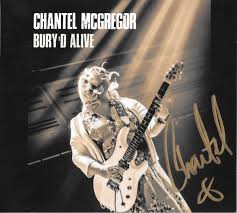 CHANTEL MCGREGOR 'BURY'D ALIVE' (TIS ROCK MUSIC/UK IMPORT)
I actually was not familiar with CHANTEL MCGREGOR, a singer/songwriter/guitarist from Yorkshire, UK who already released 2 studio albums in the past. However, this new album is a live CD and a really sensational one for sure. Bury'd Alive was recorded at the Apex in Bury St Edmunds on the 29th of March 2019 and shows Chantel at her very best. She is an incredible singer and guitarist, and her music is very strong as well. Obviously influenced by Classic Rock and Bluesrock giants like LED ZEPPELIN, JOE BONAMASSA, JIMI HENDRIX and countless others, she has created an own style. Her music is actually quite diverse and despite people will compare her to for example JOANNE SHAW TAYLOR or SAMANTHA FISH, I think Chantel is better vocally speaking and also on the guitar she is shredding like some of the best. Besides that, her music is not entirely in the Bluesrock corner as it actually is more leaning towards Melodic Heavy Rock with big Metal riffs and Progrock adventures when she goes into a full blown rock sound during sensational lengthy songs like Take The Power, Killing Time, Lose Control, Caught Out, Your Fever and Freefalling. On the other hand she also offers calmer (semi) ballad material that contains the heavy blues rock influences from JOE BONAMASSA and KENNY WAYNE SHEPHERD, which can be heard during Like No Other, Eternal Dream, Inconsolable and Walk On Land. The only song I haven't mentioned yet is the amazing instrumental April, with it's fantastic shredding guitarwork. All together it is clear that this is no ordinary live album, but an exceptional high quality recording of a very talented musician, who definitely deserves a huge break soon! Her music is heavier than the Bluesrock of mentioned artists and so I can also recommend it to fans of classic Melodic Heavy Rock (LITA FORD) and even Progrock/Progmetal will love this! Definitely a name to remember, CHANTEL MCGREGOR, check her out at: http://www.chantelmcgregor.com
(Points: 8.8 out of 10)
LUCKY RUNNERS 'VARIOUS SONGS' (INDEPENDENT/USA IMPORT)

Out of Texas comes LUCKY RUNNERS, a band formed around guitarist CURTIS MOSLEY. I actually have not much info on him, but the 2 CDRs he sent featured 2 nice slow bluesy rocksongs. Let's just ride is his latest song and it is really good, but hopefully soon we can hear much more of this Texas based musician. Check out a song at: https://www.youtube.com/watch?v=C6UMd8URIuc
(Points: 7.3 out of 10)
AADAL 'SILVER' (APOLLON RECORDS/NORWAY IMPORT)
There is not much info on the instrumental Norwegian band AADAL, but they are making their debut with Silver. The band's line up consists of Michael Aadal – Guitars, André Kassen – Saxophones, Audun Ramo – Bass and Gunnar Sæter – Drums, and when checking on the internet I did found out that Michael also has another band under the moniker MICHAEL AADAL GROUP, with whom he already released quite a few records. Not sure in what direction their music is going, but with AADAL he delivers brilliant instrumental laid-back material that should appeal to both Jazz and Progfans. 9 songs are included in total and opener Looking back is a light Jazzy/Fusion song, while next track Dusty is a very strong Progressive Rocker with World Music rhythms and some very exciting drumming. Up next is the titletrack, which is a very melodic song that could easily appeal to both prog and jazz fans. Revival is a lovely midtempo almost prog/melodic rock ish tune and one of the most polished songs on the album. After the short Telegram, we get to hear the most jazzy song on the album, the very calm Follow the sun that also has some similarities to MARK KNOPFLER somehow. Rememberance could be on the soundtrack of a Western movie, as it has a lot of Americana influences and is actually dangerously close to classic THE SHADOWS! Quite a surprise in there between the more proggy and jazzy tunes, this instrumental classic Americana tune with it's HANK MARVIN like guitarplaying, which is truly wonderful! The final 2 songs are the calm jazzy The last walk and the guitarsolo driven proggy The canyon, which is another huge surprise, because this song develops into a fantastic uptempo melodic heavy rocker (almost like THIN LIZZY). Without a doubt, we have here a great debut very diverse album of this Norwegian band and hopefully more will follow. Recommended to fans of prog and jazz, although be aware that the material is most of the time very straight-forward, so no complex jamming or improvising parts, but instead a solid melodic relaxing album with some superb musicianship. More info at: https://www.facebook.com/pg/AADALMUSIC
(Points: 8.6 out of 10)
HARRY CLOUD 'THE PIG AND THE MACHINE BLUE VINYL RELEASE' (INDEPENDENT/USA IMPORT)
Now here we have a very diverse album from Los Angeles with a sound that is far removed from commercial music. This is the kinda Underground ish rock that is worshipped by a lot of people who are against any type of commercial music. HARRY CLOUD is mixing a lot of various music genres, but is probably best described as an Alternative Rockmusician. He originally comes out of the Georgia state in the USA, but is currently based in L.A. The Pig and The Machine is the 5th album under the moniker of HARRY CLOUD, and he did a lot himself, but got help on bass, piano/synths and percussion on a couple of songs. The album was recorded by Paul Roessler (THE SCREAMERS, NINA HAGEN...) and features 14 tracks in total. Harry was kind enough to sent me the beautiful blue vinyl release of the album, which of course works best when really listening and reviewing an album. I am not familiar with Harry's previous records, but after a few spins, it is clear that this is an interesting and very diverse affair.
Opener Fantasy island is a great instrumental start, which is almost a pure 70s lengthy Progressive Rock meets slow Doom Rock ish song. The short Momo Island follows and here we get to hear a sorta WEEZER ish College Rocker in classic 90s style, with an 80s gang-vocal Hair Metal Rock shouting chorus, which is of course a very unlikely combination, but somehow it works here! The final 2 songs of side-A are the calmer melancholic alt pop/rocksong School and the experimental rocker Pink custard pie that features strong guitarsolos and reminds me of a cross between REM, SMASHING PUMPKINS and TOOL if that is possible at all!
Turning over to Side-B with Brain, a midtempo heavy Stoner Rocksong with also some Grunge/Alternative Rock influences from the early 1990s like ALICE IN CHAINS meets NIRVANA. Up next is the intelligent Progressive Alternative Rocker Asexual Bunnyrabbit, which rocks big time and is one of the most interesting songs on the album. Back to heavy Alt/Stoner Rock on following track Sam I am, while closing track of the 2nd side of this vinyl record is the calmer and slightly more polished Haunted hayride that feels like a melodic 90s pop/rock song.
Side-C begins with Bowser, one of the heaviest songs on offer with a lot of screaming, while the song itself is a raw uptempo Punky Rock and Roll tune like IGGY POP completely out of control. The midtempo Alternative Rocker Alien eyes follows, while the extremely short Corsets and crinoline is a nice little Melodic Rock ish tune. Closing this side of the LP is Look what you made me do, a calmer Alternative Pop/Rock song with a NIRVANA kinda approach.
On Side-B are the final 2 songs, Voorhees (a very cool long pure BLACK SABBATH guitar riff driven dark Doom Metal song that might be the absolute highlight of this record) and The pig and the machine (a strong slow rocking Alternative Progrocker like WEEZER meets ALICE IN CHAINS, although somehow I must also think of BLUE OYSTER CULT here and even a bit of RUSH).
There's so much diversity going on here, which makes it quite interesting to check out, although I think it is mostly recommended to the fans of 90s Alternative Rock and also fans of IGGY POP and FRANK ZAPPA will find something of interest here for sure. You can read and hear more at: https://harrycloud.bandcamp.com/album/the-pig-and-the-machine
(Points: 8.1 out of 10)
SOLSTORM '2' (APOLLON RECORDS/NORWAY IMPORT)
It is almost impossible to describe this album, because the 2nd album of the Norwegian band SOLSTORM sounds as dark, extreme, melancholic and non-commercial as you can get. To some the 5 long songs may sound like Noise, but there is definitely a pattern to be heard throughout the album. The band's sound will probably be labelled as a sorta Post-Doom-Black Metal in in a very slow and extremely heavy sound. It's not an album you put on to be happy, because it is very dark and could well be the soundtrack for a Horror movie. I think it's best to check it out for yourself at: https://solstormdoom.bandcamp.com/album/ii
(Points: 7.5 out of 10)
WESERBERGLAND 'SEHR KOMISCH GANZ PROGISH' (APOLLON RECORDS/NORWAY IMPORT)
Although released in 2017, the album of WESERBERGLAND should get a review here, because it contains brilliant instrumental Progressive/Krautrock in classic 1970s spirit. This band or should I say project is formed around KETIL VESTRUM EINARSEN (WHITE WILLOW) and 4 very long instrumental tracks are included on Sehr komisch, ganz progish. If I have to pick the highlight of the album, I should mention the longest track Das Trinklied vom Jammer der Erde, a 15+ minutes counting Progressive Rock journey that contains every aspect that makes this genre such a fantastic one to enjoy and especially the synths on here are sounding really lovely. Overall, the instrumental music has a clear progressive rock approach, but there's also Krautock a lot of times. I think you can put it in between Prog and Kraut from the 1970s. Highly recommended if you like lengthy keyboard/synth dominated instrumental Progrock! Check it out for yourself at: https://weserbergland.bandcamp.com/album/sehr-kosmisch-ganz-progisch
(Points: 8.5 out of 10)
SWIFAN EOLH & THE MUDRA CHOIR 'SWIFAN EOLH & THE MUDRA CHOIR' (APOLLON RECORDS/NORWAY IMPORT)
When you see a bandname like SWIFAN EOLH & THE MUDRA CHOIR for the first time, you will probably not forget it, because it is of course a remarkable name for a band. Immediately you will think about bands from the 1970s with such weird names like VANDERGRAAF GENERATOR, GENTLE GIANT, JETHRO TULL, GRATEFUL DEAD, etc. Well, also musically speaking SWIFAN EOLH & THE MUDRA CHOIR fits in between these acts somewhere. They are coming out of Norway and present us here their same titled debut album. The band consists of Jarle Alfsen - Drums, Tom Inge Andersen - Bass and synth pedals, Rune Seip Bjørnflaten - Guitars, words and vocals, Synøve Jacobsen - Vocals and dancing and Marius Ystad - Keyboards. The music is very complex 1970s orientated Progressive Rock with some really experimental moves here and there, although overall the album feels like a real proggie record, with as highlight the wonderful closing track The key, which sounds like the most 'normal' progsong on the album that might appeal to fans of classic 70s GENESIS. If you however are more into adventeruous progrock then look no further, because most songs on this album are going into the experimental side of Progrock, and therefore I can highly recommend it to fans of the aforementioned bands. Check it out for yourself at: https://swifan.bandcamp.com
(Points: 8.2 out of 10)
ELECTRIC LITANY 'UNDER A COMMON SKY' (APOLLON RECORDS/NORWAY IMPORT)
There are quite a lot of interesting things to say about this ambitious release from the North London based band ELECTRIC LITANY, whom have a Greek frontman (Alexandros Miaris) singing and playing guitar, piano and synths. Under a common sky is their 3rd album so far and it was actually written at a beach house in Corfu somewhere around the summer of 2017. For me personally quite interesting, because me and my girlfriend went on holiday about 10 months later, and as the band describes it, the album lyrics were inspired by this beautiful Greek Island, which I can definitely agree with. They recorded the album eventually back in North London with producer GEORGE BOTIS, a Greek engineer, musician and producer. The included music is very interesting to say the least, because it captures the essence of past and present music packed in 9 songs. The music is modern day Progressive Rock with a lot of room for changing moods, going from very calm atmospheric (Azure) to extremely experimental and slightly noisy during the end of a song (CFU), like a modern Child in time, and everything in between on the other 7 songs. The legendary ALAN PARSONS produced their previous album Enduring days, and he already praised them as the next RADIOHEAD. Well, they are a little less polished/radio-ready based and musically speaking perhaps more interesting for fans of PORCUPINE TREE, ANATHEMA and even PINK FLOYD or ALAN PARSONS PROJECT when you hear a lovely calmer progrocksong like the beautiful Sealight. England introduces 80s Synths and even reveals some New Wave influences, but then not the happy uptempo side, but a slightly dark melancholic slower approach like JOY DIVISION or even THE EDITORS, although I even think fans of the last TAME IMPALE record are going to love this! In the same direction goes Bedroom. The diversity goes on during the following track Under a common sky (Refugee), which is an uptempo straight forward rocker, with a bit of prog influences. Slowing things down again during The 7th goodbye, an epic kinda tune that once again has THE EDITORS similarities. Hit potential can be heard during Embark, which has an almost U2 ish midtempo pop/rock approach, athough fans of BEAR'S DEN might love this as well. Closing the album is The world is changing while you sleep, which is more or less reality nowadays (Corona virus), while the song itself is a calmer somewhat depressing slow song that builds up from calm to more bombastic throughout the song and is interesting for the fans of JOY DIVISION. Definitely a big surprise this album that might appeal to a wide diversity of people, because progfans of the STEVEN WILSON kind will like it, the indie fans of TAME IMPALE will love it, but also if you like JOY DIVISION or THE EDITORS, there's something of interesting, so it should please a lot of people for sure. Could well become the next big band to beat bands like COLDPLAY, RADIOHEAD, MUSE, etc. More info at: http://www.electriclitany.com
(Points: 8.7 out of 10)
MAN MAN 'DREAM HUNTING IN THE VALLEY OF THE IN-BETWEEN' (SUB POP RECORDS/KONKURRENT)
No less than 17 songs are included on the 6th album of the Philadelphia based band MAN MAN. Leader of the band is Honus Honus (real name: Ryan Kattner) and if we need to describe the music on Dream hunting in the valley of the in-between, it contains a bit of every music genre, melted together with a sorta sarcastic and humoristic tone as well, in a way we heard it from FRANK ZAPPA in the past. After the short intro we are pleasantly surprised with a somewhat groovy semi-rocking and quite soulful midtempo to uptempo pop/rocksound with excellent vocals, resulting in a lot of great tunes here. Actually I could not find a single dull moment on this album, because everything sounds strong and also very diverse, as the songs contain a lot of diversity of music influences. The finest songs are the midtempo On the mend (a little bit THE BLACK KEYS ish), the very catchy uptempo rocking Lonely beuys (huge hit potential, like a mix between BILLY JOEL and THIN LIZZY if that's possible) and the uptempo late 1970s Powerpoprocker Sheela. However there's so much more, like Jazz combined with Humor in Goat, Latin Salsa in Inner iggy, boogie-woogie piano bar style in Hunters (like a sorta RUFUS WAINWRIGHT), an E.L.O. meets 70s progrock trip during The Prettiest Song in the World etc. etc. If FRANK ZAPPA is up your alley, then you will definitely like this one as well, but of course there's much more to find out here and perhaps we can therefore compare MAN MAN at best to MAN MAN! Yes, they have an own style that has a lot to offer and you can hear it for yourself at: https://manmanbandband.bandcamp.com/album/dream-hunting-in-the-valley-of-the-in-between
(Points: 8.3 out of 10)
ALWANZATAR 'HELIOTROPISKE REISER' (APOLLON RECORDS/NORWAY IMPORT)
ALWANZATAR is a side-project of KRISTOFFER MOMRAK (TUSMORKE) from Oslo, Norway and Heliotropiske reiser is one of the many albums he released so far. The music is quite experimental, although clearly going into a 1970s Progressive/Space-Rock adventure, with a lot of Moog, Mellotron, Synths and other strange sounds and noise effect to make the music sound spooky and interesting. 5 songs are included on this 2017 released album, and the best ones are longest tracks Heavy na (a very experimental hypnotic almost pure Electronic/Techno Music based tune) and Rikosjett (pure 1970s Progrock heaven). It's a great instrumental journey Kristoffer has given us and in case Progrock/Spacerock/Krautrock is your thing, then this is definitely interesting to look up, although I also like the fact that ALWANZATAR goes even a step further here and there with almost Techno sounding music! More at: https://alwanzatar.bandcamp.com/album/heliotropiske-reiser-2
(Points: 8.4 out of 10)
HILARY WOODS 'BIRTHMARKS' (SACRED BONES RECORDS/KONKURRENT)
Out of Dublin comes HILARY WOODS and her album Birthmarks is a very Dark Folk album that reminds me a lot of MARISSA NADLER. It is an album that clearly tells stories and most of them deal with her own pregnancy from the past winter when recording the album in Oslo and Galway, Ireland. The music has a very melancholic and calm approach and could also be seen as Chamber Music with the use of Cello, Sax and such, but it also has a definite dark sinister touch with the use of heavy synths/bass lines in a Scandi/Icelandic kinda way (JOHN GRANT/BJORK during for example the beginning of Through the dark, love) and the lush melodies could come out of any Dreampop book. SINEAD O'CONNOR could also be a good comparison, but perhaps it is best to stop comparing, because HILARY WOODS has an own sound. It is beautiful and in the right setting it will grab you for sure, because a lot of wonderful melodies can be heard during the 8 tracks on the CD. Right from the start with the haunting opener Tongues of wild boar HILARY WOODS shows she is a gifted singer/songwriter with a clear idea how to create a song with a unique sound and still a memorable melody for people to remember. The album continues in this style more or less, with mostly calmer melodic songs that sound like a combination of Dreampop, Chamber Music and Dark Folk. The songs can be heard via https://hilarywoodsmusic.bandcamp.com/album/birthmarks
(Points: 8.4 out of 10)
GLUTTON 'EATING MUSIC' (APOLLON RECORDS/NORWAY IMPORT)
Eating music is the 3rd album of the Norwegian band GLUTTON. The band combines the classic experimental Progrock from the 1970s (KING CRIMSON) with today's modern Alternative Rock (RADIOHEAD and MARS VOLT), resulting in a nice record that will be enjoyed by mostly the open-minded prog/altrockfans out there. GLUTTON consists of Ola Mile Bruland – bass, Eirik Ørevik Aadland – guitars, vocals and Jonas Eide Hollund – drums, vocals. Opener Far away is right away a long modern Progrocker with a tiny bit of RUSH and a lot of THE MARS VOLTA. Between the 9 included songs we can find a few short instrumental tracks, but if we take out those and concentrate on the real songs we get to hear more interesting progrocksongs, such as the 10 minutes counting The tomb of the unknown Ontonaut that somehow even reveals some Arabic influences. However the absolute highlights of the album can be found towards the end of the CD when things get into a sensational Melodic Progrock direction during the final 3 songs counting epic that consists of Future Blue, Holes in Time and Space & Our Hearts. Quite a surprise that the album eventually develops into a very strong original Progrockalbum, but this is one of those records that really takes time before you can discover the hidden beauty behind it. It's best to hear this band for yourself at: https://glutton.bandcamp.com/album/eating-music
(Points: 8.3 out of 10)
FRANK HAMMERSLAND 'ATLANTIS' (APOLLON RECORDS/NORWAY IMPORT)
The Norwegian singer/songwriter FRANK HAMMERSLAND has been in and out of popular poprockbands the past 25 years and is quite known in Norway. His solo career continued all this time, although with long pauses, because his debut dates back to 1997, the follow up in 2007 and the 3rd record Atlantis was released in 2019! The music on his latest album is a mix of calmer somewhat melancholic singer/songwriter and 80s influenced light Wave/Poprock. His vocals are definitely not his strongest point and overall he does remind me a bit of MARK ALMOND, although less alternative and a little more mainstream pop/rock ish. The slower songs are quite average, but the friendlier uptempo pop/rock songs, such as the catchy No straight line and Down the milky way show him at his very best, going for a slight poppier sound a la THE SMITHS. In case you're interested, then check out more at: https://www.apollonrecords.no/product-page/frank-hammersland-atlantis-ltd-2lp
(Points: 6.8 out of 10)
PIXIE NINJA 'ULTRASOUND' (APOLLON RECORDS/NORWAY IMPORT)
Ultrasound is the 2017 released debut album of the Norwegian band PIXIE NINJA, a 4-piece act with an instrumental sound that is clearly Progrock and Krautrock influenced, as their music grabs back to the 1970s with lenghty songs and room for each instrument to show it's sometimes spacey sounds, especially the keys and synths. Jostein Haugen and Marius Leirånes began to work on the album in late may 2015 and eventualy Matthias Olsson (NECROMONKEY, ex- ANGLAGARD) joined as producer and drummer, while Johan Hals Jørgensen later completed the line-up as organist/keyboardplayer. Together they worked on this album for quite some time and the result is a stunning instrumental journey through the classic Progrock and Krautrock fields. The music is most of the time quite relaxing and has an almost PINK FLOYD touch in a song like Personal improvement cult, while the Progrock is balanced perfectly in songs such as Elusive the wind vane and Polysomnographic. All together, this is quite a nice adventure with lots of room to improvise and include new arrangements not head before, so hopefully it will be followed soon by a new album of this exciting Norwegian band called PIXIE NINJA. More at: https://pixieninja.bandcamp.com/album/ultrasound
(Points: 8.3 out of 10)
BONSAI KITTEN 'LOVE AND LET DIE' (SUNNY BASTARDS RECORDS/SOULFOOD MUSIC/GERMANY IMPORT)
Love and let die is already the 5th album of the Berlin based female fronted band BONSAI KITTEN. I am not familiar with their earlier albums, but their new 2020 released album Love and let die is definitely worth checking out. Their current line-up consists of Tiger Lilly Marleen: Vocals, Wally: Guitar, Marc Reign: Drums and Spoxx: Bass and the band's sound is catchy uptempo Melodic Hard/Heavy Rock with Classic Rock influences and after reading their bio it was clear to me that they developed this 'melodic' sound through the years, because in the beginning they were more a raw Punky Rock and Roll based band. There is definitely a few times still a slight sorta MOTORHEAD meets WENDY O' WILLIAMS and GIRLSCHOOL kinda vibe to be heard such as during the Heavy Metal orientated The devil inside you or the fast Punky Now or never and Last days on earth, but overall the music is a little more mainstream and going for that classic Melodic Hardrocking sound of acts like DIRTY DENIMS, LITA FORD, THE DONNAS and such. Among the 11 included tracks we can hear a lot of great very catchy uptempo Melodic Hardrocksongs, such as Limit to your love and I have freedom. Of course there is also a moment for a calmer moment, which in this case is the piano led melodic rock ballad Second self or the excellent bluesy melodic rockballad Love and let die. Quite nice to hear such a great female fronted band playing high quality diverse Classic Rock with also some other styles sometimes (Punk, Blues and Metal)! Check them out at: https://www.bonsai-kitten.de/
(Points: 8.2 out of 10)
FREUDZ COUCH 'PSYCHO-A' (INDEPENDENT/CANADA IMPORT)
Out of Ontario, Canada comes the band FREUDZ COUCH. They have quite a history actually, because they were formed a few decades ago and released a lot of music between 1993 and 2003. In 2016 they returned to the scene and after several years working and recording, Psycho-A is their official first full-length comeback album in 17 years. The band's music has a traditional Hardrock/Metal sound with a focus on melodies and guitarwork, with a slight darker approach that sounds a bit like a cross between mid 90s QUEENSRYCHE and OZZY OSBOURNE. Here and there we can also hear some very aggressive modern Metal influences in the gang-vocal department, but overall the mentioned similarities is hearable most of the time. The band's current line up consists of Nik Paparo - Drums, Vince Therrien - Bass Guitar, Don Fournier - Guitar and Patrick Veinot - Vocals. 12 songs are included on the CD, of which the best ones are Stand up (a very strong midtempo Melodic Heavy Rocker with a catchy chorus, a nice guitarsolo and strong vocalwork, even a bit going into the HAREM SCAREM sound, with a sorta OZZY OSBOURNE touch as well), STK 2 (midtempo darker Melodic Metal with a very strong OZZY kinda way of singing and the already mentioned 90s QUEENSRYCHE sound comes really upfront here), the uptempo Reflection (with clear LED ZEPPELIN influences, this is one of the few uptempo rockers and perhaps the finest song on the album, bluesy melodic heavy rock) and the almost TENACIOUS D. sounding midtempo Blank wall (where Patrick does a nice JACK BLACK kinda vocal job). Perhaps next time also a few more uptempo rockers, but overall this band shows they have a lot of potential and all together a nice album that is highly recommended if you like OZZY OSBOURNE/BLACK SABBATH! More info at: https://freudzcouch.bandcamp.com/
(Points: 8.0 out of 10)
COLLECTRESS 'DIFFERENT GEOGRAPHIES' (PEELER RECORDS/UK IMPORT)
ow here we have a very interesting quartet of multi-instrumentalists from London and Brighton, consisting of Alice Eldridge - cello, Korg MS10, laptop feedback, piano, Rhodes, vocals, percussion, Rebecca Waterworth - cello, piano, vocals, percussion,
Caroline Weeks - flute, guitar, Yamaha VSS200, piano, Rhodes, vocals, percussion and Quinta - violin, piano, Rhodes, Korg MS10, Yamaha VSS200, vocals, percussion, saw. They are called COLLECTRESS and are musically speaking combining Classical Piano Music and Chamber Music with some experimental modern electronic sounds and lush atmospheric vocals and melodies of the CLANNAD kind, resulting in a very unique beautiful sound that is warm and will touch a lot of people's hearts. I feel that live on stage this will probably have a huge impact for sure! 10 songs are included and the whole album feels like a wonderful adventure through the fields and minds of these 4 talented musicians. A song like In the streets, in the fields almost feels like watching a beautiful movie and that is what this album does so most of the time. I honestly feel the open-minded prog/pop fans will absolutely love this album as well, because it is truly from the heart and touches your deeper inner soul when listening. Check it out for yourself at: https://collectress.bandcamp.com/album/different-geographies
(Points: 8.5 out of 10)
DIFFERENT LIGHT 'BINARY SUNS (PART 1 - OPERANT CONDITION)' (PROGRESSIVE GEARS RECORDS/NORTHERN IRELAND IMPORT)

When listening to the opening track Amphibians of the new CD of the Prague, Czech Republic based band DIFFERENT LIGHT, I knew once again the exact reason why I started writing reviews over 25 years ago, because this song perfectly shows why I am personally so much in love in hearing new melodies. It brings so much joy to hear such beautiful melodies as presented here that I continue writing about new music to discover such gems. DIFFERENT LIGHT is a band formed in Malta back in 1994 and they managed to release several (mini) albums until the end of the 1990s when they eventually took some time off. They reformed more or less in Prague in 2008 and have since then released several albums and their 2020 album release is titled Binary suns (Part 1 - Operant condition). The band is clearly focused on beautiful melodies, vocally speaking and instrumental they also bring out some brilliant piano/keyboard/guitarwork. The music is basically pure Neo-Progressive Rock of the ENCHANT/ALAN PARSONS PROJECT/FOR ABSENT FRIENDS/old KAYAK/MARILLION kind, with even some interesting AOR melodies that almost touch classic JOURNEY. The line-up consists of the excellent Singer/songwriter/keyboardplayer Trevor Tabone, Drummer David Filak, Guitarist Petr Lux and Bassist Jirka Matousek. 6 lengthy songs are included in total on the band's new CD and without a doubt we have something amazing here. This is one of those great albums with a long bright future ahead as it will be considered a classic in it's genre in years from now!

Opener Amphibians was already mentioned earlier on in the review, a song with 4 parts, of which the chorus of Land is simply stunning. Also the epic Spectres and permanent has such a lovely melodic chorus in the song Ataraxia. One of the absolute highlights is the fantastic The answer, with it's incredible ultra catchy melodic chorus, reminding me a bit of SUBSIGNAL. The melodies in each and every song are very much reminding me of classic KAYAK, both instrumentally and vocally, with a chorus that is close to classic FOR ABSENT FRIENDS. Fans of those bands will absolutely fall in love with DIFFERENT LIGHT and they have got themselves a huge fan in myself right now! As the CD continues, we can hear that this is a truly sensational record offering many memorable melodies and it really needs to be in the hands of every decent musicfan who is keen on melodies here, there and everywhere. I could not find a single weak moment and the pleasant melodies will find it's way very easily to the listener who will definitely push the repeat button several times. Highly recommended album to fans of any of the mentioned bands. Discover more about the band at: https://www.differentlight.cz/en/

(Points: 8.9 out of 10)

MOANING 'UNEASY LAUGHTER' (SUB POP/KONKURRENT)

Uneasy laughter is the 2nd album of the L.A. based band MOANING and while listening to them, it is like you're listening to a typical British modern day Postpunk or 80s New Wave sounding retro band, because that's exactly what they sound like on fantastic upempo New Wave poprockers like Ego and Make it stop. The American band already released their debut on the legendary SUB POP RECORDS back in 2018 and now with this follow-up they should definitely gain a lot of attention. The band is formed around 3 youngs guys, Sean Solomon on vocals and guitar, Pascal Stevenson on bass and synthesizer and Andrew MacKelvie on drums. They are at their very best during the uptempo tunes, such as the already mentioned first 2 tracks as well as Running, What seperates us, the THE SMITHS meetsTALK TALK ish Radiohit Fall in love and Coincidence or fate. Do not miss this album if you like all those other New Breed bands in the classic New Wave/Postpunk style, such as INHALER, SLOW READERS CLUB, BLOSSOMS and such, although MOANING is a little more laid-back and even drifting into almost Dreampop here and there such as during the A FLOCK OF SEAGULLS influenced 80s Connect the dots. They have definitely delivered a high quality album that has a lot of potential and some easy radio hits but that will only happen if they are lucky enough to be iscovered. Check them out a.s.a.p. at https://moaning.bandcamp.com/album/uneasy-laughter and

(Points: 8.6 out of 10)

SONISK BLODBAD 'ELECTRIC MIRROR' (APOLLON RECORDS/NORWAY IMPORT)

Electric Mirror is the 3rd album of the Bergen/Norway based band SONISK BLODBAD. Their music is instrumental dark ambient sorta 70s based Kraut meets Progrock, very close to TANGERINE DREAM and KLAUS SCHULZE. It is quite experimental actually, with strange noises and sometimes reminding of 1970s movie soundtracks. Their line-up consists of Ole Christensen (Big Robot / Endoplasmic Flow), Haavard Tveito (Vetter / Against The Grain), Steven Cerio (Atlantic Drone), Laurie Amat, Tord Litleskare, Kristian Stangebye, Clive Jones, Jos Smolders, Tarjei Sefland and Kjetil Manheim. Together they create this really atmospheric sound that should definitely appeal to fans of TANGERINE DREAM. Check it out for yourself at: https://www.facebook.com/soniskblodbadmusic/

(Points: 8.0 out of 10)

TRDJKA 'TRE UT' (APOLLON RECORDS/NORWAY IMPORT)

The Norwegian band TRDJKA is part of the young generation of musicians in Norway with an interest in 1970s progrock. They combine classic prog of the YES/ELP kind with pop melodies and make it sound fresh and modern for today's music fans. TRDJKA consists of 3 young musicians, Gjert Hermansen (vocals, drums), Simon Kverneng (vocals, bass) and August Riise (vocals, keys) and their music is a very strong mixture of classic 70s prog, pop and some jazz/fusion/funk of the 1980s, resulting in a song that actually comes close to classic Neo-Prog. The synths/keys make it sound fresh and with a jazzy fusion rhythm here and there (such as during the wonderful sensational Forbi mørket), most of all the fans of Neo-Prog/Symphonic Rock will absolutely fall in love with TRDJKA. These guys are doing it just perfectly, because they do not sound dated all, instead they sound fresh and introduce a very diverse sound that could appeal to a wide audience. There's some GEORGE DUKE 80s elements in a song like Grenseland, Funk in the catchy Nattevakt (PRINCE) and a lot of great Neo-Prog in the 80s sounding Penger, while some 70s YES is also hearable here and there. Concluded, enough diversity to keep you entertained from start to finish and believe me, the Norwegian lyrics are not a problem at all, in fact, they give the band a sorta own identity. Do not miss this band! More info at: https://trojkabergen.bandcamp.com/album/tre-ut

(Points: 8.6 out of 10)

LAUGHING STOCK 'SUNRISE' (APOLLON RECORDS/NORWAY IMPORT)

The foundations of the Norwegian band LAUGHING STOCK can be traced back to the late 1970s when 2 of it's members met for the first time and shared their love and passion for music, with the band TALK TALK in particular. Many years later in 2016 they formed a band together called LAUGHING STOCK, named after an album of TALK TALK. Sunrise is their 2nd album so far, and the first one released on the Norwegian label APOLLON RECORDS. The band's line up consists of Håvard Enge (vocals, keys, flute), Jan Erik Kirkevold Nilsen(vocals, guitar) and Jan Mikael Sorensen (vocals, bass, guitar, keys, drums), so all 3 of them sing and they do that very well actually. The music is calmer slow atmospheric Progressive Rock with a darker sound and comparisons to PINK FLOYD are very clear here, On the other hand, LAUGHING STOCK has a sorta own sound that has a lot of tension in it's approach, so it's not like you put this on and you will be singing along This is one of those albums that needs to be heard several times before making a judgement and you will discover everytime something new in each and every song. Towards the end, the songs are getting a little more rockier, such as during Intermission and Darkest hour, although the band is really at their best on the calmer 'almost suspense' sounding PINK FLOYD ish tunes like Sunrise, Echoes and Another sunrise. Quite a surprise this release, which sounds dark and melancholic with an atmosphere that creates suspense, but all together it still is very melodic, because you can hear still a lot of beautiful melodies all throughout the album. More info at: https://www.laughingstock.no/

(Points: 8.5 out of 10)

BIFMARCK 'ONEIROMANCER' (APOLLON RECORDS/NORWAY IMPORT)

Now here we have something quite special, because at first sight you think this is going to be an extreme heavy band when just looking at the frontcover, but when their album starts it is very calm actually until… Well, basically BIFMARCK is combining classic 70s calmer progrock with dark Doom Metal and a lot of Death Metal growling. Anyway, they come out of Norway and Oneiromancer is their 2nd album. It contains 5 long songs and despite the calmer start, they are mostly really into slow Doom/Death Metal, so of less interest for the progfans out there. They can do beautiful slow melancholic songs such as Thahaghghogh Resalat and Khthon, but their lengthy songs in between reveal incredible sinister dark Doom Metal with Death Metal growls and it sounds very frightening, kinda like OPETH in their early years. Hopefully in the future they will concentrate more on the proggy side of life, just like OPETH has done on their last few albums, because they are able to create perfect progrock for sure. This means they are still an interesting band, but for me personally the Death growls are now a bit too much upfront. More info at: http://www.bismarck.no

(Points: -)

35 TAPES 'LOST & FOUND' (APOLLON RECORDS/NORWAY IMPORT)

Lost & found is the debut album of the Oslo, Norway based band 35 TAPES, whom are making quality Neo-Progressive Rock. PINK FLOYD is obviously one of their inspirations and I have to say they are doing quite a strong job. 4 long songs are included here, of which closing track Mushrooms is the longest, almost 20 minutes in length! The band consists of 3 members, Morten Lund (guitar, keys, vocals), Bjørn Stokkeland (drums) and Jarle Wangen (bass, guitar, vocals). Vocally it is not so strong, but instrumental they are really good and highly recommended to the Neo-Progfans out there. They reminds me of the good old days, back in the 1990s when the legendary SI MUSIC released similar sounding albums. Check out more on them at: https://www.35tapes.com

(Points: 8.1 out of 10)

PROFESSOR TIP TOP 'HYBRID HYMNS' (APOLLON RECORDS/NORWAY IMPORT)

Out of Bergen, Norway comes the band PROFESSOR TIP TOP, whom deliver a sensational new album titled Hybrid hymns. The band has already quite a lot albums before this one, but it's my first time to hear and review their music. Their line-up features Sonja Otto vocals, keys, Sam Fossbakk guitars and keys/synths, Stein Høgseth bass and Charlie Wise drums. The music they play is very melodic beautiful calmer 1970s inspired Progressive Rock, song based with a lot of lovely melodies that feature perfect close harmonyvocals, reminding of CAMEL and the guitarsolo's go into the classic PINK FLOYD/DAVID GILMOUR direction. Overall I am quite surprised by this high quality release, which has many highlights, but the best songs are definitely An Awkward Choice, Machine Emotions, Hybrid Minds and The Final Night. Here and there they even remind a bit of ALAN PARSONS PROJECT, with a sorta CROSBY, STILLS, NASH & YOUNG kinda touch. Without a doubt, a recommended release to all the fans of that crystal clear perfect 1970s melodic progrocksound of CAMEL, KAYAK, ALAN PARSONS PROJECT, PINK FLOYD, etc. etc. Check for yourself at: https://professortiptop.bandcamp.com/album/hybrid-hymns

(Points: 8.4 out of 10)

SUNWATCHERS 'OH YEAH?' (TROUBLE MIND/37D03D/KONKURRENT)

Out of New York comes this very rare experimental band called SUNWATCHERS. Their latest album is titled Oh yeah? And is musically quite a challenge, because it is an instrumental journey that combines elements of Psychedelic / Jazz / Noise / Free Rock / Experimental. 6 songs are included in total, of which closing track The earthsized thumb must be the ultimate ending that clocks in at almost 20 minutes. Anyway, it starts with a sorta post-prog rocker titled Sunwatchers vs Tooth Decay, which is then followed by a more melodic song called Love paste. Things become heavier as the album continues with somehow RUSH influences during Brown ice and The conch that also reveal some Arabic influences. It however gets completely out of control during the extreme Thee worm store that is a mix of every possible music style, but the sounding quite loud and hard, even beating the most extreme Metal song out there! SUNWATCHERS is not just another instrumental band, because they throw in a lot of diversity in here, sounding melancholic and dark at times, but still also leaves room open for more melodic parts. If you're starting to become interested, then check for yourself at: https://sunwatchers.bandcamp.com/album/oh-yeah

(Points: 8.0 out of 10)

EVE OWEN 'DON'T LET THE INK DRY' (37D03D/KONKURRENT)

Out of London comes singer/songwriter EVE OWEN, a talented 20-year-old artist who spent her summer holidays writing and recording in New York with THE NATIONAL's Aaron Dessner. The result is a lovely debut CD titled Don't let the ink dry, an album that combines Folk, Singer/Songwriter with modern Eletronic sounds. Eve has a beautiful voice and her music fits somewhere between LAPSLEY, SINEAD O'ONNOR and AMY MCDONALD. A song like Bluebird somehow reminds me of Amy, with its strong melody, this is a hit potential tune for sure. However, most of the music goes into a calmer melancholic direction, with the lush almost Dreampop like vocals of Eve and that would be the only complaint, because some uptempo tunes would have made this album a little more diverse than it is now. Nevertheless, it is a very strong debut record with fantastic vocalwork and some beautiful songs like Tudor, Lover not today and After the love. This is high quality music for sure that will be loved by people who also like the current female singer/songwriter sound that has electronic sounds as backing music to keep things interesting. More info at: https://www.facebook.com/EveOwenMusic/

(Points: 8.3 out of 10)

A PERMANENT SHADOW 'SONGS OF LOSS' (APE MUSIC/SPAIN IMPORT)

Out of Barcelona, Spain comes A PERMANENT SHADOW, a band with a typical modern day British Retrowave/Post-Punk ish sound on their debut album Songs of loss. They are formed around singer/songwriter CP Fletcher and are doing this quite well actually, because especially during catchy uptempo Post/Punk/Wave songs like Empty, Open door, Now and Radical change, they bring out some great material that sounds a lot like THE EDITORS, THE SLOW READERS CLUB, ECHO AND THE BUNNYMEN, etc. The songs are rather short and during the 2nd part of the album, the songs get a little more experimental and calmer. I think with a bigger sound, some more uptempo and rockier tunes, this A PERMANENT SHADOW could well become a lot better. Nevertheless, they already deliver here a nice debut album that is interesting to check out if you're a fan of the mentioned bands. More at: www.apermanentshadow.com

(Points: 8.0 out of 10)




ORQID 'TENDERNESS VINYL RECORD' (DISCO COUTURE/XO PUBLICITY/USA IMPORT)

ORQID is formed around TOM BUTCHER, a Seattle based musician who creates music that fits not only the classic R&B kinda groovy popsound, but also the electronic 80s synthwave soundscapes. On his latest EP Tenderness, which he releases under the moniker ORQID, we can hear both genres throughout the 6 included songs. He was kind enough to sent me the VINYL release of this album, which of course always contributes big time when writing a review. The first 2 songs on the record are Tenderness and Our love, both with some really great singing in a very low kinda Soulful tone and actually these songs feel a bit like BLACK PUMAS, but also pay respect to past performers of this style of music, such as AL JARREAU. Anyway, side-A closes with a very calm instrumental Synth/Keyboard driven song that stays a bit in the same kinda monotone relaxing direction. Personally I would love to hear more songs in the style of Our love, because the singing is quite good and songwise it really is good fun clean music that could well be played on the radio. Side-B opens with a very exciting 80s Synthwave tune called Melting heart and fans of MAGIC SWORD, STRANGER THINGS, BLADE RUNNER, 80s TERMINATOR and such will absolute love these cool 80s retro sounds that are pushed upfront and make the song a pleasure to play loud! There is quite a lot of diversity going on musically speaking here and this is all thanks to the incredible talent of TOM BUTCHER. I believe he did almost everything by himself and must admit that he does a great job here. The final 2 songs on the record are Analytica and Civilizations, both are into the calmer instrumental SciFi Soundtrack music style. Concluded, we have here an interesting record that takes us into different directions and is basically more than just another Electronic Music record. It will appeal to Synthwave fans, SciFi Soundtracks fans, Classic Soul/R&B fans and perhaps even fans of TANGERINE DREAM/KLAUS SCHULZE/JEAN MICHAEL JARRE kinda instrumental 70s Krautrock will like some of the songs here. The record is available through https://store.orqid.co/album/tenderness

(Points: 8.4 out of 10)


SIENA ROOT 'THE SECRET OF OUR TIME 2020' (MIG MUSIC/GERMANY IMPORT)

Out of Stockholm, Sweden comes the band SIENA ROOT, whom started way back in the early 2000s with as debut a Vinyl release in 2004. Of course that was a few years before the whole revival of Vinyl Records, so they already knew that this medium was never going to die. They were right and after already quite a few successful album releases, they return with a new album titled The secret of our time, which is their 7th album so far. This is a conceptual album that explores human nature in relation to present day technology or artificial realities. The album was recorded with vintage equipment in a studio in the Swedish northern forest and produced in-house in an 100% analogue manner. The included music is clearly a step back in time to the classic 1970s Rocksound, including influences of Progrock, Psychedelic, Blues and Roots rock, where similarities to BLUES PILLS, classic 1970s HEART, HAWKWIND and such come clearly to mind. They also remind me a lot of that other Swedish female fronted band HORIZON, only the vocals here are much better and the overall sound is probably appealing to a greater diversity of musicfans. The band's line up consists of Matte Gustavsson – Guitar, Erik "Errka" Petersson – Organ, Sam Riffer – Bass, Love Forsberg – Percussion, Lisa Lystam – Vocals, Zubaida Solid – Vocals and Johan Borgström – Guitar. Highlights among the 9 included tracks are definitely the catchy opener Final stand (uptempo classic rocker, very melodic and kinda like classic 70s HEART and TANTRUM), the proggy pure 70s KANSAS ish In your head and the beautiful relaxing 70s ish semi classic rockballad Daughter of the mountains (pure HEART). SIENA ROOT has released a highly recommended album for sure and more info can be found at: http://www.sienaroot.com/

(Points: 8.6 out of 10)

DAVE GREAVES 'STILL LIFE' (INDEPENDENT/HEMIFRAN)

DAVE GREAVES is originally from Hull, England, but now lives a peaceful life with his family in Scarborough, UK, on the banks of the North Sea. He has had a long music career that brought him in contact already in the 1970s with legends like JOHN MARTYN and SANDY DENNY as well as with major labels like EMI and ISLAND RECORDS. Fast forward to 2020, he has now released a 2-CD set with 22 songs in total, which musically is concentrating on telling stories in a singer/songwriter kinda calmer pop/rock direction. He has a great gin-soaked voice that clearly gives the singer/songwriter music the much-needed push to convince. It is an album that tells his stories through the life he lived and therefore an interesting album to check out for all the fans of honest pure singer/songwriter music that here and there also reveals some MARK KNOPFLER and BRUCE SPRINGSTEEN influences, such as during the great slightly more commercial orientated Danny and his girl. More info at: https://www.davegreavesmusic.com/music/

(Points: 7.6 out of 10)

TONY DENIKOS 'GRAVITY WINS' (INDEPENDENT/HEMIFRAN)

Gravity is the 5th album of singer/songwriter TONY DEVIKOS from Baltimore, USA. His music and way of singing reveals influences from blues, rootsy rock, Americana and Country where similarities to NEIL YOUNG, JOHNNY CASH and JOHN FOGERTY come to mind when listening to his new album. It is all nicely done, with all the instruments played by Tony himself, with a bit of help from album producer SCOTT SMITH. Check it out for yourself at: http://www.tonydenikos.com/

(Points: 7.0 out of 10)

CARRINGTON MACDUFFIE 'I'M THE ONE' (POINTY HEAD RECORDS/LUNACY/DEWPOINT ENTERTAINMENT GROUP/HEMIFRAN)

Originally from New York, singer/songwriter CARRINGTON MACDUFFIE has travelled and lived in quite a few places throughout the USA, picking up a lot of musical influences along the way. She released already a few albums and I'm the one is the latest one, a short EP consisting of 5 fun pop/rock tunes that together have a playing length of about 18 minutes. Carrington has a great voice like BETH HART meets AMY MCDONALD and her music is quite melodic, rocks a bit here and there and is also not far removed from the material of the 2 mentioned female artists. Carrington pushes the button to a very radio friendly polished direction here and there such as during I see you in my dream, but I think the fans of classic rock/aor might appreciate this a lot. It is very well done and definitely a nice EP to check out at: https://carringtonmacduffie.com/about/

(Points: 7.9 out of 10)

RUBY LOVETT 'IT'S A HARD LIFE' (PUFF BUNNY RECORDS/HEMIFRAN)

Out of Tennessee comes RUBY LOVETT, who has the picture perfect Country voice (and look) in classic style of NANCI GRIFFITH, DOLLY PARTON and such. The songs are mostly calmer and heartbreaking like a real classic Country musician is all about. It's a hard life is her 2nd CD and she definitely delivers a great performance here if you're a dedicated Countryfan! Check for yourself at: https://www.rubylovett.com/

(Points: 7.0 out of 10)

LONG TALL J 'ALBATROSS' (INDEPENDENT/UK IMPORT)

Out of London comes LONG TALL J, a sensational guitarist who originally comes out of my own country The Netherlands. He was kind enough to sent me his album Albatross, which contains 10 songs that are musically go into a melodic progressive/classic rock direction. 2 songs feature vocals from guest female singer AMARIIA (from the Ukraine), including the strong opener On my own, with it's excellent vocals a really fine opener. The album is mostly built around Long Tall J.'s superb precise guitarwork which is influenced by bands like WISHBONE ASH and PINK FLOYD. For the drums he hired LEON SCHMITZ and for the bass ELIAS BASTIAAN. From the instrumental songs the highlights are Sixty, Epic and the titletrack Albatross, while the other vocal featured track should also be mentioned here (Time is a lovely midtempo almost AFTER FOREVER ish midtempo Prog/Symphonic Metal tune). I think he really needs to compose much more material with the wonderful singer AMARIIA, because those vocal songs shows that he is capable of writing a really decent vocal tune as well besides the lovely instrumental work he shows us most of the time on this album. More info can be found at: https://www.longtallj.com/

(Points: 8.2 out of 10)


KOYO 'YOU SAID IT' (88 WATT/WASTED YOUTH PR/UK IMPORT)

In 2017 the Leeds, UK based band KOYO broke through with the release of their debut album, and now they follow it up with You said. The new album was produced by MIKE HORNER (FRANZ FERDINAND/EVERYTHING EVERYTHING) and contains 11 tracks. The band's line up consists of Huw Edwards (lead vocals, guitar), Jacob Price (sampling, synthesisers), Dan Comlay (bass), Seb Knee-Wright (guitars) and Tom Higham (drums). It starts with a fast and furious uptempo Garage Punkrocker titled Same mistake twice that sounds pretty raw and edgy, while the following song Circles is way more melodic. Circles is almost pure Melodic Rock bliss, with a relaxing guitarsound and lush vocals and is basically a sensational Summer ish tune that almost sounds like BRYAN ADAMS meets STEREOPHONICS, which is in contrast to the raw punky opener that was more closer to a band like FRANZ FERDINAND or ARCTIC MONKEYS. And actually the whole album is a mix of these 2 styles, combining the slightly more typical UK Alternative Garage Rocksound with a radiofriendlier Melodic Rock/Indiepop ish sound, of which further highlights are You said it, Surrounded and the damn catchy Out of control that almost sounds like THE SLOW READERS CLUB. It takes a while before we can also hear some Post/Progressive Rock influences, because during track 8 Confused and the lengthy closing track Against all odds they reflect those influences, while the aggressive Obelisk shows the very dark side of the band. Somehow the 2nd part of the album is much darker and heavier than the beginning, but in generl it is a pleasure to listen to this album, which could easily bring the band an even bigger audience. The mature big Indie/melodic meets post/garagerocksound they show on this 2nd album is definitely the way forward and let's hope that if one day they will be able to perform live again, they will show that live on stage they can do great things. For now, their new sensational record You said it already shows that we are dealing here with a professional sounding act with enough diversity to become a household name in the future! More info at: http://www.koyoband.com


(Points: 8.5 out of 10)


TALAMBO 'DELUSIONS OF GRANDEUR' (ECLIPSE MUSIC/XANGO MUSIC)

All the music on the album of TALAMBO is composed and arranged by the extremely talented Finnish musician JORI HUHTALA. He is actually a bassplayer who performed and recorded with many Jazz artists, well-known Finnish acts and was involved in several other bands, but his studio project TALAMBO is his own baby where he did a lot on his own (except drums, organ, tenor sax and some guitars which were done by guest musicians). Delusions of grandeur is the first release of TALAMBO and musically speaking it is a very enjoyable jazzy affair that also leaves room for progrock and some world music influences. It is not too complex either, so the 5 included songs are quite nice to listen to on a rainy sunday evening. Voice of reason opens the album quite jazzy, but following track Man number nine shows the Progrock influences and sounds quite modern actually. World music rhythms are added to Time to escalate and the final 2 songs are the guitar driven Thimbu & talambo and the beautiful Classic Jazzy Supermelon. Concluded, a nice and very interesting album by an incredible talented musician from Helsinki, Finland. More info at: https://talambo.bandcamp.com/album/delusions-of-grandeur and https://www.jorihuhtala.com/

(Points: 8.2 out of 10)


TEREZ SLIMAN 'WHEN THE WAVES' (KIRKELIG KULTURVERKSTED/XANGO MUSIC)

Out of Palestina comes singer/songwriter TEREZ SLIMAN, who is quite well-known in her part of the world. Her new album is titled When the waves and features 9 songs, of which the lyrics were all written by Tereze herself. She got help from a few guest musicians, such as Raymond Hadded (who also composed the music of most of the songs) on Bass and modular synthesizer as well as 2 musicians from Norway; Helge Norbakken on drums and Eivind Aarset on guitars. The result is a very impressive album that really captures the classic Middle Eastern sound, with all it's traditional rhythms, although overall the melodies give it a much wider World Music kinda approach that will appeal to a lot of people. Almost the whole album was recorded in Norway, except for 2 songs that were recorded in Nazareth. Without a doubt, we have a beautiful album here with an impressive sound and especially the vocals of Terez are giving it an extra dimension with an own identity. The songs are sung in her own language, but thankfully the CD booklet comes along with English lyrics, which makes it easier to speak about the songs. Hunger is one of the absolute highlights here, with it's beautiful melodies, although each and every song is a winner. For example one should also hear the very slight Reggae ish influence in a song like Like water and actually we can add much more diverse music influences throughout the album, with even some Rap and Electronica. The mixture of light rapping and some great cool Rock riffs with a catchy chorus on top ot if all, this is making the song When the tables will turn another absolute highlight. Also the SADE meets BARBRA STREISAND ish When the waves is very impressive and goes for a smoother almost Western pop direction. All together, it makes this album stand out between the rest of the Middle Eastern Music album releases due to it's variety in styles and of course Terez' amazing vocalwork. It's best to hear her music for yourself at: https://soundcloud.com/terez-sliman

(Points: 8.5 out of 10)


JOLA 'HIDDEN GNAWA MUSIC IN BRUSSELS' (MUZIEK PUBLIQUE/XANGO MUSIC)

40 Gnawa musicians currently resident of the Belgian capital Brussels may well be called the Gnawa capital of Europe and now after twenty years of living in Belgium, JOLA brings them together in an album that reflects the world of the Gnawa of Brussels. The music is World Music with the African rhythms, dancing and singing together like the big masses only know it from the legendary SHAKA ZULU series. The incredible thick booklet tells us everything about the Gnawase musicians involved here and the music is very cheerful to listen to, although I always think that live in front of you the impact is even bigger. Done very well and a beautful piece of music history can be found here. One for the collectors for sure. More info at: https://muziekpublique.be/concerts/cd-release-jola-hidden-gnawa-music-brussels/?lang=nl

(Points: 7.5 out of 10)


NOOGIE'S CREW 'TILL DARK RETURNS' (INDEPENDENT/MALTA IMPORT)

Out of Malta comes NOOGIE'S CREW and so far they have released an EP CD and this CD Till dark returns since their formation in 2011. 8 songs are on this new album of them and musically it is clearly Melodic Metal in a traditional style, so with infuences from BLACK SABBATH, IRON MAIDEN, SAXON and such. The band is formed around Nigel 'Noogie' Buttigieg - Lead Vocal and Guitarist, Charles Buttigieg - Bassist and Backing vocals, Mario Dalli - Drummer and Backing vocals and guitarist Jonathan Camilleri. Opener For the truth is good uptempo Melodic Metal with a slight METALLICA touch, which has it's highlight in the chorus. Next song The dark returns is definitely an improvement on all aspects, as this is a very strong sensational midtempo Melodic Metal piece with not only a catchy chorus, but also fantastic MALMSTEEN ish guitarwork and great vocals, while the song overall has a BLACK SABBATH kinda vibe. MAIDEN ish guitarwork meets a pure 80s Heavy Metal sound can be heard in the catchy Sky turned black that really makes you want to go for that fist in the air and shout out loud the chorus in a style we heard a lot back in 1985 (ACCEPT, SINNER, STEELER...). On the following track Drive me home they are going for a faster Melodic Heavy Rock/Metal sound in the style of MAD MAX, PRETTY MAIDS and also SCORPIONS circa the late 1970s. Breakout is a somewhat simpler 80s Heavy Metal song that worked well 35 years ago, but is now perhaps a bit too easy when you compare it to the band's other much stronger material. Dragon slayer is high class Melodic Metal that even reminds me a bit of DREAM EVIL and halfway the song there is a beautiful instrumental break that gives the whole song a sensational touch! Eleven reveals METALLICA influences and is a nice song with loads of cool guitar shredding, but is just a bit less interesting somehow. The album closes nicely with Cheap thrills, a midtempo Melodic Metal tune with BLACK SABBATH influences and once again very 80s inspired (even a bit FIFTH ANGEL) in the catchy Guitar riff and melodic chorus that both come straight out of the Classic Metal bible! Concluded, there is a lot to hear and fans of classic guitar shredding traditional Melodic Metal will definitely like this band a lot! More info at: https://www.facebook.com/NoogieAndCrew/

(Points: 8.2 out of 10)


RESIDENT ONE 'MAKE MY MILLENNIUM' (59X RECORDS/USA IMPORT)

Formed in late 2016, the Atlanta, Georgia, USA based band RESIDENT ONE already released a debut album in 2017 and the follow-up Make my millennium in 2018, so in the 3+ years they exists 2 albums have been released, of which Make my millennium was sent to us for a review. Quite remarkable that in such a short time they come up with a very strong impressive professional sound. The threesome (Craigan Hogeland: Vocals/Bass, Peter Catalano: Vocals/Guitar and Parker Bradshaw: Drums) is influenced by bands like BLINK 182, SUM 41, THE GASLIGHT ANTHEM... and although at first sight they sound like a typical American 90s Poppunk/Emorockband, they are definitely a bit more mature and even come up with songs that are close to Melodic Hardrock. Opener Stranger things and A song for the recently deceased are the finest songs here, both being catchy uptempo Melodic Heavy Rockers in the style of HAREM SCAREM. However, most of the time the band is leaning towards the Emo/Punkrock side of life, especially during songs like Celebrate, Pelham road, Between your heart & the scene and The book of Kevin. Not bad at all, but some more diversity and tempo changes in the songs, with hopefully more Melodic Hardrock orientated material next time, it could definitely lift up the overall level. On the other hand, the band is offering a lot of catchy uptempo lightweight Punkpop here that should easily find it's way to the fans of aforementioned bands. I feel that there is more possible here with this band, so who knows that will happen on a future album. Check them out at: https://residentone.bandcamp.com/album/make-my-millennium

(Points: 8.0 out of 10)


PUBLIC PRACTICE 'GENTLE GRIP' (WHARF CAT RECORDS/KONKURRENT)

Out of New York comes the rather unique sounding PUBLIC PRACTICE whom are making their debut with Gentle grip. The band is formed around Sam York/Vocals, Vince McClelland/Guitar, Drew Citron/Bass/Synth/Vocals and Scott Rosenthal/Drums, and they truly capture the late 1970s New York PostPunksound in the style of TALKING HEADS, ROXY MUSIC, PATTI SMITH and even a bit BLONDIE. Their debut album contains 12 tracks and the start is very experimental actually with a rather dangerous song called Moon that sounds like an outta-control TALKING HEADS, but then with a modern and scary fast uptempo aggressive punky approach towards the end of the song. Things get truly late 1970s from the next track on with the catchy Postpunkrocker Cities that has somehow also a light commercial poprock chorus a la BLONDIE. Disposable continues in this style and is really close to TALKING HEADS, with some quirky pop/rock elements as well. Each other is also quirky, but then more uptempo like something THE PRETENDERS could have done if they had recorded a song with PATTI SMITH on vocals. The song that could turn out into a major radiohit worldwide is the incredible catchy midtempo pure 1970s retro sounding Underneath, with a cool guitarsolo, a great lush female vocal vibe and a damn catchy chorus besides the big 70s synths that are clearly ROXY MUSIC influenced. See you when continues that almost pure 70s Funkdisco touch, although it is a little less catchy, but will then perhaps be more appreciated by the TALKING HEADS fans. I have to say that Sam has a really wonderful voice, both when she is singing and like in See you when, where she is almost talking instead of singing. We're halfway the album and My head is once again changing the sound a bit, this time towards a late 70s/early 80s Reggae ish Poprock friendly sound and here Sam shows once again she has a really great voice a la BLONDIE. Speaking of BLONDIE, the following song Compromised is a damn catchy uptempo early 80s Poprocker that is very 'jumpy' and should live on stage go down very well I think. This is probably one of the finest songs on the album. Understanding is a bit more quirky and funkier with ROXY MUSIC influences. The final 3 songs are the Funk/Disco meets New Wave song Leave me alone, the excellent uptempo Postpunkrocker How I like it and the slow funky Hesitation (somehow reminds me a bit of DAVID BOWIE's Fame). PUBLIC PRACTICE is doing things very close to the classic late 70s New York Clubscene PostPunk sound, yet with also influences from the genres that were also popular in those years (ranging from Funk/Disco to Poprock to even Reggae). Check out all info on this exciting new band at: https://publicpractice.bandcamp.com/album/gentle-grip

(Points: 8.5 out of 10)


THE CAROLYN 'THIS WILL BEGIN TO MAKE THINGS RIGHT VINYL LP' (59X RECORDS/USA IMPORT)

Out of Atlanta, Georgia comes THE CAROLYN, a 3-piece band formed around Oli - Bass/Vocals, Andrew - Guitar/Vocals and Dave - Drums. They have already released a few albums in the past and This will begin to make things right is their latest one, which was sent to me in a cool vinyl record version and I even believe it is only avilable as vinyl album. 11 short songs are included and most of them are uptempo, mixing typical 90s American Emo/Poppunk, Melodic Rock and Indie/College Pop/Rock. The result is really nice to listen to and easy to sing-a-long to, basically sounding very American and with clear influences from bands like GIN BLOSSOMS, GOO GOO DOLLS, THE AMERICAN REJECTS, GREENDAY, BLINK 182, THE GASLIGHT ANTHEM... The band has a sound that fits in right between those acts, sometimes a bit punky and at other times more like a typical rockband, but always keen on catchy melodies. If you like one song, you will love them all, but the highlights for me personally are Every move, Rot and Sympathy. Check them out at: https://thecarolyn.bandcamp.com/album/this-will-begin-to-make-things-right

(Points: 8.3 out of 10)


THE DOGSHIT BOYS 'FLASHROCK MASSACRE VINYL LP' (INDEPENDENT/FINLAND IMPORT)

The Finnish band THE DOGSHIT BOYS has been in the music scene for a long time now and they released quite a number of EP's, Singles, splits and such, but a real album never really happened, except for Puke! in 2014 perhaps. However, now they have been able to release a full-length album entitled Flashrock massacre, which was digitally released through INVERSE RECORDS, while the band released the album independently themselves on both VINYL and CD. They were kind enough to sent me the Vinyl Record, which always helps in hearing and reviewing the music at it's very best. The album contains 10 songs and was recorded at the Wolfthrone studios in Ostrobotnia, which has a reputation for punk and black metal. The music of THE DOGSHIT BOYS is dirty mean raw and non compromise fast uptempo Punk/borderline Hardcore and reminding on especially the very aggressive first 2 songs on the album (Aivoradio and Kaytoshairio) of classic GBH and EXPLOITED. The 3rd song Shoreline is a cover of a popular Swedish musician (HENRIK BERGGREN) and this slows the tempo a bit down to a more Melodic (Punk) Rocksound and for me personally this is one of the highlights on the album, as the band really goes for a perfect mix of rock, punk and melodies on here. The band also has clear MOTORHEAD influences, while during a song like Telemarketing they even remind me of the legendary ROGUE MALE, if anyone can remember them! They have a look that is somewhere between Gothic and Punk, but when turning on to side-B the music is clearly the fast Punk/Hardcore sound once again, which is very fine to hear and enjoy, especially closing track Flashrock massacre. Fans of the aforemenoned bands will definitely like this band a lot, although the Finnish lyrics of some of the songs will make it hard to really understand what they are singing about. However a fan of GBH or EXPLOITED will not mind at all, because THE DOGSHIT BOYS are doing exactly what they need to do to fulfill the demands for this kind of Punk/Hardcorefans! Check them out for yourself at: https://www.facebook.com/pg/dogshitboys

(Points: 8.0 out of 10)


MASERATI 'ENTER THE MIRROR' (TEMPORARY RESIDENCE/KONKURRENT)

Out of Athens, Georgia, USA comes a very interesting Synthwave Metalband which was formed 20 years ago. The band's line up consists of Coley Dennis, Matt Cherry, Chris McNeal and Mike Albanese and they have already released a lot of albums in the past, of which Enter the mirror is their latest. It starts very calm and light JAN HAMMER ish, but as the album continues, the sound becomes heavier and heavier, close to hypnotical 80s influenced uptempo Synthwave with huge modern Progressive Metal guitar riffs. I can imagine that some might find a song like Der Honig very heavy, complex and borderline distorted Noise. On the other hand, there's also the pure 80s uptempo Wave sound of a song like Welcome to the other side that sounds like it almost came out of Transformers, but then played by a Metalband. 7 songs are in total on the album, some quite lengthy, and all together they form a sorta theme, also soundwise. The sound of the album is huge, which is thanks to Grammy Award winning producer JOHN CONGLETON (SWANS, ANGEL OLSEN). This is absolutely highly recommended heavy Synthwave that should be checked if you like for example PERTURBATOR, CARPENTER BRUT, MAGIC SWORD... More info at: https://www.ihaveadagger.net/ and https://maserati.bandcamp.com/album/enter-the-mirror

(Points: 8.6 out of 10)


THE STROPPIES 'LOOK ALIVE!' (TOUGH LOVE RECORDS/KONKURRENT)

The 8 songs on the new album Look alive! of the Melbourne, Australia based band THE STROPPIES make up a playing time of less than 20 minutes. So it is a very short album, but thankfully the included music is nice early 80s inspired quirky poprock meets 90s Indie Pop. Most of the songs are uptempo and very song based, sometimes bordering Jangle Pop like R.E.M. meets THE BANGLES, but then calmer and lighter. Check for yourself if you're interested how that sounds like at: https://thestroppies.bandcamp.com/album/look-alive

(Points: 7.2 out of 10)


GLEN FOSTER GROUP 'NOT FAR AWAY' (COPYRIGHT RESCUE RECORDS/CANADA IMPORT)

Out of the beautiful Vancouver Island, Canada comes singer/songwriter/guitarist GLEN FOSTER, who has already done a lot musically speaking. His latest release as THE GLEN FOSTER GROUP is titled Not far away, which is a very diverse album that is mostly a combination of classic rock and roll, Heartland Rock and rockabilly. If we only already look at the first 2 songs, we can hear TOM PETTY ish light Heartland Rock in Dusty roads and pure Rockabilly a la THE STRAY CATS in the song Party out there tonight, which is a very catchy tune actually. The great thing about this CD is it goes through all these classic rock'n'roll styles during the 9 songs that are included, because Rockabilly fever is ELVIS going Rockabilly and the aforementioned TOM PETTY similarities can also be heard during Brains brawn and beauty. On the other hand there are also Folk influences in songs like Dalgety bay and Fruit of the spirit, while going for a fun Scottish sorta Skiffle in a song like Do like you do. It's all there and done at a high level, so definitely worth checking out at: https://glenfoster.ca/

(Points: 7.8 out of 10)


PAPA SATCH 'REBOUND' (INDEPENDENT/USA IMPORT)

Out of New York comes PAPA SATCH, a band formed around singer/songwriter Bob Sachnoff (PAPA SATCH), multi-instrumentalist/lead singer STEVE RONSEN and keyboardplayer JOHN ZYCH. 11 songs are on their album Rebound and I must say it impressed me big time due to it's ultra-melodic and 80s rock vibe. Opener Driving time grabs you right away, as this is a very catchy uptempo Poprocker somewhere between RICK SPRINGFIELD and THE POSIES. Next track Everynight is a very impressive strong tune that is midtempo pop/rock/AOR ish and reminding me a bit of early RALPH VAN MANEN, JOHN WAITE, JOHN KILZER and RICHARD MARX, so with a sorta late 1980s touch. Here it really is clear that the vocals of Bob are just perfect and reminding me of all those 80s AOR/Poprock performers like the ones just mentioned. He even goes for a pure 80s semi-Melodic Rock Ballad during the BRYAN ADAMS ish Meet depressed. Other highlights are the BILLY SATELLITE ish Twenty days, the catchy uptempo Poprocker Rebound (close to classic BRYAN ADAMS, great vibe!) and Get around (slightly early JOHN COUGAR ish, with also similarities to THE RAVIJNS and THE PRODUCERS kinda early 80s Powerpop). I can bet the fans of 80s AOR/Poprock of the EDDIE MONEY, RICK SPRINGFIELD, JOHN WAITE, BRYAN ADAMS kind are going to like this album a lot! More info at: https://www.reverbnation.com/papasatch

(Points: 8.3 out of 10)


SAINTS TRADE 'TIME TO BE HEROES' (ART OF MELODY MUSIC/BURNING MINDS/ATOMIC STUFF/ITALY IMPORT)

I remember in my early days as a reviewer that in Italy there were just a couple of bands playing Melodic Rock. It was around 1995 when you had HEAVEN'S TOUCH, ELEKTRADRIVE, ULTIMATUM, DHAMM and a few more bands playing this kind of rock. The following years the new Italian label FRONTIERS RECORDS started to sign each and every big International AOR/Melodic Rockband from the past and present, which probably influenced many new Italian bands to also start playing AOR/Melodic Rock. Especially in recent times a lot of new bands pop up here and there, with since a few years a new Italian label that focuses mainly on Italian AOR/Melodic Rockbands (with a few exceptions). The label is called ART OF MELODY MUSIC and one of the bands is SAINTS TRADE. At the moment of writing this review we are of course facing the Corona Virus worldwide and one of the hotspots in Europe is the city of Bologna. SAINTS TRADE is coming out of that city, so this must have made a huge impact on them. They were formed back in 2009 and already released a couple of albums since then and now Time to be heroes is released in these strange times. What is clear that music always survives and a great new album like this one gives enough spirit to carry on. The band consists of Santi Libra - Vocals, Andrea Sangermano - Bass Guitar and Claus - Guitars and their new album features 11 well-produced tunes. Livin' to rock starts very strong, a great catchy uptempo Melodic Rocker in classic 80s style and also following track Night children is in a similar style. They are not far away from the classic Italian Melodic Rockband HEAVEN'S TOUCH, but as probably not many people know them, I can better mention bands like DANGER DANGER, 80s BON JOVI, H.E.A.T., ONE DESIRE, JADED HEART and such. If we go through the rest of the album and point out the interesting songs I definitely would like to mention the midtempo Higher, a song with a fantastic guest female singer called ELEONORA MAZZOTTI. I wonder who she is, because her voice is just amazing and right up there with ROBIN BECK! Other highlights are the uptempo melodic rockers Born hunter (not the prey), Twist in the tail and The rose and closing track Middle of nowhere, which is a very catchy midtempo/semi melodic rockballad. Concluded, this is a recommended Melodic Rockalbum, done quite well and interesting to check out if you want to sing-a-long like it is still 1987 and BON JOVI ruled the Living on the prayer airwaves! More info at: http://www.saintstrade.com and https://www.burningmindsgroup.com/art-of-melody-music/releases/119

(Points: 8.0 out of 10)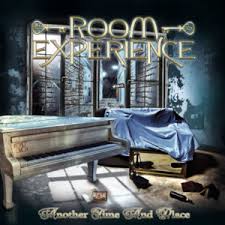 ROOM EXPERIENCE 'ANOTHER TIME AND PLACE' (ART OF MELODY MUSIC/BURNING MINDS/ATOMIC STUFF/ITALY IMPORT)

5 years ago ROOM EXPERIENCE from Italy released their debut and now the follow-up Another time and place is released. The most important fact is that their lead singer is the legendary DAVID READMAN (PINK CREAM 69, KHYMERA, etc.) who of course has that Golden voice needed to rise above the masses in the Melodic Rockworld. His voice makes this album an absolute winner for the Melodic Rockfans out there. When hearing the beautiful catchy melodic choruses of each and every of the 11 included songs (the bonustrack features a different singer), you can hear the typical DAVID READMAN ish melodies which are very plesant for the ears. Of course the rest of the band also needs to be introduced here, because ROOM EXPERIENCE is an Italian band with Italian musicians whom are doing a great job here. Their line-up besides David on vocals consists of Gianluca Firmo: Keys, Backing Vocals & Vocals, Davide "Dave Rox" Barbieri: Keys, Backing Vocals, Pierpaolo "Zorro11" Monti: Drums & Percussion, Simon Dredo: Bass and Steve De Biasi: Guitars. The album kicks off with 4 excellent uptempo rockers, of which Hear another song and Wild heart are Melodic Rock based and the sensational Disappointed and Strangers in the night are lovely catchy AOR hook/chorus driven like in the good old 80s days. The distance slows things down and is a very nice semi AOR/Westcoast ish ballad (and featured twice on the album, with the band's keyboardplayer GIANLUCA FIRMO on vocals) and so is Your voice inside. The only comment could be that some more diversity wouldn't hurt, because 9 out of 11 tracks are uptempo rockers in the same style, but on the other hand who cares, as the fans of catchy uptempo Melodic Rock/AOR a la 80s BON JOVI, early JADED HEART and the very first HAREM SCAREM will be singing all night to anthems like Shout, Another time and place, The miles that make a road and the AOR party anthems Night goes on and A thousand lies. It is done at an incredible high level and I can therefore highly recommend this album to fans of mentioned bands and of course everyone who likes DAVID READMAN's music. More info at: www.roomexperienceofficial.com

(Points: 8.7 out of 10)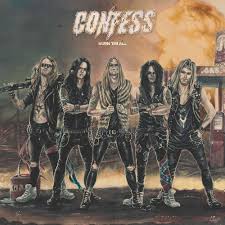 CONFESS 'BURN 'EM ALL' (STREET SYMPHONIES RECORDS/BURNING MINDS/ATOMIC STUFF/ITALY IMPORT)

Out of Stockholm, Sweden comes CONFESS, a Sleazy Hair Metal/Hardrockband with a sound that is very refreshing and super melodic, ready for today's world, but they also capture the classic late 80s spirit and actaully reminds me a bit of that classic PRETTY BOY FLOYD record Leather boyz with electric toyz when hearing such sensational uptempo rockers like Malleus, the superb Welcome insanity, My vicious way and Heresy, but especially during the closing track One for the road that is like the greatest Glamrocksong since the late 1980s ended! CONFESS do it perhaps a little more the Melodic Hardrock way, but the vocals are very Glam based and quite strong actually, reminding me of the classic late 80s days when only US bands had such lead singers that also sung this kind of music, although CONFESS's singer JOHN ELIOTT is a thousand times better than VINCE NEIL! They have already released 2 albums, making Burn 'em all their 3rd album and probably their finest one so far. Besides the aforementioned Glamrock references, the band also has a heavier approach here and there, such as can be heardduring the very fast titletrack or 509 that are almost like PRETTY MAIDS with CRUE ish Glamrock choruses, but the super melodic Is it love even touches AOR, reminding me of a cross between TOBRUK and WHITE LION. I think it's best to say that CONFESS is somewhere between all the aforementioned bands and they are doing this at an exceptional high level, so basically this Swedish band should be ranked along the countless other Swedish bands that are ruling the Hardrockworld at the moment (H.E.A.T., DYNAZTY, NIGHT FLIGHT ORCHESTRA, ONE DESIRE, CRASH DIET, ART NATION, GATHERING OF KINGS, etc. etc.). Make sure not to miss this gem! More info at: http://www.confess.se

(Points: 8.9 out of 10)


KING ZEBRA 'KING ZEBRA' (INDEPENDENT/SWISS IMPORT)

6 songs are included on the same titled debut album of the Swiss band KING ZEBRA and I have to say when opener Bad reputation kicks in, I get a smile on my face, because this is really cool classic 80s Hardrock. The guys are doing a great job here, both the music and the vocals, while the production is also at a high level. GOTTHARD comparisons are very clear in a great uptempo Melodic Rocker such as King Zebra, so actually you can put KING ZEBRA next to Swiss acts like GOTTHARD, SHAKRA, KROKUS and such. Perhaps not original, but this ain't a problem at all when you're doing it the right way and that is what they are doing here. KING ZEBRA was formed in 2012 and their line up consists of Eric St. Michaels – Lead Vocals, Lauer – Lead Guitar, Vocals, Jerry – Rhythm Guitar, Vocals, Manu Judge – Bass, Vocals and Ben – Drums. Besides the GOTTHARD similarities, KING ZEBRA also has some slight 80s Party/Glamrock influences in the MOTLEY CRUE/WASP style, which can be heard very clearly during such uptempo pieces like Bad reputation and Firewalker. Like a hurricane is perhaps very cliche tingled 80s Hardrock, but for me personally it is the highlight as being such a great tune that is just simple back to basic. The only slight remark might be that all 6 songs are uptempo rockers and perhaps some more diversity in tempo or even a semi-ballad or so could show a different side of KING ZEBRA. Nevertheless, countless bands (AC/DC) have been belting out such uptempo hardrock for decades and they have only become more popular and KING ZEBRA do it really well (just hear the guitarwork in a song like That's what I like for example!). I am quite positive about this band and look forward to hear more from them in the near future! Check them out at: http://www.kingzebra.ch

(Points: 8.2 out of 10)


RICH KID EXPRESS 'BUBBLEGUM RADIO' (SQUIB KICK RECORDS/USA IMPORT)

Now this is what real classic 80s American Hardrock needs to sound like!!! When opener You went too far from the debut album of the North Carolina based band RICK KID EXPRESS kicks in, it is immediately clear that we are dealing here with a sensational picture perfect sounding band. They have a 1980s Major Label sound and bring back memories to the days when this kind of US Rock was the leading sound for labels to sign new acts. They remind me of all those classic 80s US bands that were involved in the whole Sunset Strip Major Label scene, such as RATT, WASP, MOTLEY CRUE, QUIET RIOT, KEEL, BLACK'N'BLUE, DANGEROUS TOYS, DIRTY LOOKS, BRITNY FOX, etc. etc.. The funny thing however is that RICK KID EXPRESS is a one-man's band formed around multi-instrumentalist ROB RICHARDSON. He did everything himself and creates a sound which in the 1980s took millions of dollars and countless involved musicians, producers and others! Highlight is the incredible catchy stompin' Hardrocker Steamroller, but any of the 5 included songs here are a must-hear for fans of that glorious 80s LA/Sunset Stripsound! More info at: https://richkidexpress.bandcamp.com/track/bubblegum-radio

(Points: 8.5 out of 10)


CHRIS LEWINGTON 'THE MAN WHO SAVED THE WORLD CD-SINGLE' (INDEPENDENT/UK IMPORT)

Only 1 song can be found on the CD-single from London based musician CHRIS LEWINGTON. He is a singer/songwriter with a melodic 70s inspired pop/rocksound that is quite cheerful and vocally Chris has a strong voice. The song included is The man who saved the world, which is a really fine melodic pop/rock song with influences from 70s BOWIE and late 60s BEATLES. Hopefully we are able to review a full length album of Chris someday soon. Check out more on Chris at: https://www.chrislewington.co.uk/more-music

(Points: 7.3 out of 10)


FIRST NIGHT 'FIRST NIGHT' (INDEPENDENT/FINLAND IMPORT)



Now this is a huge surprise from Tallinn, Estonia, because the band FIRST NIGHT is probably not only the first AOR/Melodic Rockband from that Baltic country, but also a really good one I sadly missed in 2019. They released their debut last year, but it is never too late to discuss an album and so here we are looking at the same titled independently released debut album of a great 3-piece band. Formed around Reneck Sweet (vocals), Mikk Tivas (Lead guitar,backing vocals,mixing) and Kristjan Aasamäe (Drums,backing vocals), these guys deliver high quality catchy 80s driven AOR/Melodic Rock where everything sounds picture perfect! The melodies, the songs, the hooks, the vocals, the sound... it's all in the right place right time! After a short intro we are heading into high class uptempo AOR/Melodic Rock that vocally reminds me a bit of classic 80s WHITE LION's MIKE TRAMP meets the ROXETTE singer PER GESSLE and also the STAGE DOLLS singer TORSTEIN FLAKNE (so very Scandi!) comes to mind here, although the sound of the band is much more towards 80s AOR, especially the fabulous guitarwork that is right there in the Classic AOR sound of bands like ROXUS, FM, STRANGEWAYS and such. Next track Breaking my heart follows that same path, with a chorus that is actually close to the classic 3rd PSUEDO ECHO album Race, with yet once again the MIKE TRAMP ish vocals. I think by now you will more or less understand what FIRST NIGHT is all about and with 14 songs included in total, there is a lot to enjoy here! Other highlights are the excellent midtempo Stop dragging me around (pure AOR like REFUGEE meets STAGE DOLLS while wrapping it up with a DEF LEPPARD ish chorus), Dangerous (uptempo picture perfect AOR by the numbers, also interesting for the fans of H.E.A.T., ONE DESIRE, GATHERING OF KINGS and such), the pure light 80s DEF LEPPARD/DE MONT ish cheerful summer uptempo Melodic Rockers Going down and Endless night and the midtempo AOR dream Night is calling me (wih a short saxsolo a la BOULEVARD). This FIRST NIGHT must not be missed by the AOR/Melodic Rockfans out there, especially if you're familiar with STAGE DOLLS for example and don't mind a lighter AOR version of WHITE LION/DEF LEPPARD/80s BON JOVI either! I highly recommend you to check them out if any of the mentioned acts is up your alley, then go to: https://www.facebook.com/pg/FirstNightEst

(Points: 8.5 out of 10)



LEELA GILDAY 'NORTH STAR CALLING' (DIVA SOUND RECORDS/CANADA IMPORT)

While reading a British magazine and listening to the CD which was included, I found out about the amazing singer LEELA GILDAY. I knew rightaway that she is an exceptional singer that needed to be reviewed a.s.a.p. Leela comes out of Canada and is an aboriginal Canadian, who started in the music business 25 years ago and released quite a number of albums so far. North star calling is her 5th album and for some of her past albums she was awarded and that is absolutely not strange when hearing that beautiful voice and also the songs on her latest album show her enormous skills. Her music combines Western Melodic Pop/Rock with Aboriginal sounds/voices and the result is very impressive. Right from the start with opener Rolling thunder we have a winner on our hands as this very strong midtempo Pop/Rocksong with World Music elements, which will appeal to a lot of people out there, mostly thanks to the amazing vocal range of Leela. Leela is a singer/songwriter and she wrote all the 10 songs on this album by herself, along with playing the acoustic guitar. There is also a long list of guest musicians to be heard (Backing Vocals – Damhnait Doyle, Sate, Bass, Electric Upright Bass – MJ Dandeneau, Cello – Cris Derksen, Drum Programming, Acoustic Guitar, Backing Vocals – Hill Kourkoutis, Drums – Tony Raybould, Guitar – Jason Burnstick, Lane Arndt, Raven Kanatakta, Rick Fines, Kanjira – Debashis Sinha, Organ – Anthony Wright), whom all together give it a rich full sound. Most of the songs are in the English language, except for a few, such as the beautiful calmer K'eintah natse ju. Besides these 2 songs, other highlights are Space ( a song that somehow reminds me of ILSE DE LANGE, HEATHER NOVA or KT TUNSTALL, so a lovely very melodic vocal/harmonyvocal driven calmer pop/rock song), the superb uptempo light AOR/Poprocker Let it roll (close to JAIME KYLE, CHALLENGE and LENITA ERICKSON) and the acoustic/vocal closing Yake gotine which has the Aboriginal Canadian/First Nations sound. I think this album will cut both ways, because both fans of World Music and Melodic Pop/Rock will appreciate this and especially the voice of Leela should be heard by millions of people! Please check out this incredible talented lady from Canada at: https://www.leelagilday.com/

(Points: 8.6 out of 10)


ROBERT CRAY BAND 'THAT'S WHAT I NEED' (NOZZLE RECORDS/THIRTY TIGERS/UK IMPORT)

Guitarist/singer/songwriter ROBERT CRAY is a true legend who creates his own mixture of blues, soul and R&B for over 4 decades now. He hit it big time in the late 1980s with the absolute classics Don't be afraid of the dark and Right next door and despite he didn't repeat that success in the following 30 years, he always kept releasing music. Up till now he has released over 20 albums and he won 5 Grammy Awards. His new album That's what I need was produced by STEVE JORDAN (SHERYL CROW, KEITH RICHARDS, BOZ SCAGGS...) and guests include the legends RAY PARKER JR. and STEVE PERRY (ex-JOURNEY). In total 12 songs are included and if you're familiar with Robert's music, then you will know what to expect here. This is music with a real soul, played and sung at the highest possible level. It is a mix of bluesy licks, soulful vocals, a classic R&B rhythm/beat and lovely melodies that might easily give him new radiohits. The album starts quite rocking with the groovy Anything you want that might even appeal to the fans of the newer generation Blues rockers like JOE BONAMASSA and KENNY WAYNE SHEPHARD. The album continues with a couple of calmer soulful almost Gospel like 50s/60s R&B shuffle songs (Burying ground and You're the one) in the style of good old SAM COOKE. Then we get to hear classic ROBERT CRAY with the fantastic midtempo catchy This man that has a really great beat and melody, which even recalls memories of BLACK PUMAS, although of course Robert already made these kind of songs 30+ years ago. Back to classic SAM COOKE, CURTIS HARDING, LEON BRIDGES, CHARLES BRADLEY with the beautiful Soul Ballad You'll want me back. Hot brings the tempo back to uptempo swinging moods and is a really great catchy tune. The second half of the album continues this way, so a mixture of calm soulful ballads (Promises you can keep, To be with you and Can't make me change) and bluesier rocking tunes (My baby likes to Boogaloo, A little less lonely and the superb funky/groovy classic 70s orientated Do it). Concluded, this is a sensational new record from a legendary musician who still blends Soul, Pop, R&B and Blues just perfectly and comes up with 12 great new Classics! Check out all on him at: https://robertcray.com/

(Points: 8.7 out of 10)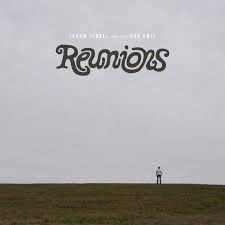 JASON ISBELL AND THE 400 UNIT 'REUNIONS' (SOUTHEASTERN RECORDS/THIRTY TIGERS/UK IMPORT)

When the first couple of seconds of the new album of the American singer/songwriter JASON ISBELL is playing on the stereo, it is clear that we are listening to something of an incredible high level. Jason has a very warm beautiful voice and his music is light bluesy Americana pop/rock with a singer/songwriter approach, kinda like JOHN MAYER and RYAN ADAMS mixed with a bit of CALEXICO and even JOHN COUGAR. Jason once was part of the American Southern Rockband DRIVE BY TRUCKERS, but went solo in 2007 with the release of his debut Sirens of the Ditch. 5 albums followed and his rise to stardom went stead. His last two albums went up high in both the US and UK charts and I can easily imagine that his new album Reunions will also be welcomed with open arms by his fans. 10 songs are on the album and opener What've I done to help is an instant hit, as this midtempo light bluesy pop/rocker is going into a pure JOHN MAYER style. Jason's vocals are just superb and a pleasure to listen to in each and every song, especially when things slow down to a calmer singer/songwriter direction such as during the magnificent Only children. This song is as good as for example DANNY VERA's Roller coaster, which is the Americana Singer/Songwriter Classic tune of the past few years. Other highlights on the album are the midtempo rocking Overseas (with it's light Heartland Rock touch reminding me of JOHN COUGAR), Running with our eyes closed (terrific calmer melodic Americana pop/rock song) and the uptempo rocking Be afraid and It gets easier (both reminding a bit of JOHN FOGERTY/CREEDENCE CLEARWATER REVIVAL). Concluded, we have here a wonderful sensational album that should bring JASON ISBELL even more fame and fortune, because he deserves to become as big as for example JOHN MAYER, BRUCE SPRINGSTEEN and that category of Americana rocking Singer/Songwriters. More info on Jason can be found at: https://www.jasonisbell.com/

(Points: 9.0 out of 10)


SADLER VADEN 'ANYBODY OUT THERE?' (DIRTY MAG RECORDS/THIRTY TIGERS/UK IMPORT)

Somewhere else on these pages you can read the review of the sensational new album of JASON ISBELL, but in his band 400 UNIT there is another huge talent, namely SADLER VADEN. Sadler also has a solo career going on and he has a new record out, which is around the same time as Jason's new album, on which he plays. He originally comes out of Charleston, South Carolina, USA, but is now setlled in Nashville. He is a huge talent, playing acoustic and electric guitars, mellotron, electric piano, singing and writing all of his own songs. Anybody out there? is Sadler's 2nd album and musically speaking it a mix of 70s Classic Rock, Americana Pop/Rock a la TOM PETTY and some Singer/Songwriter pieces. 10 songs are included on the album and opener Next to you is a great strong uptempo Melodic rocking piece in an almost late 80s kinda JUDE COLE direction, while following track Don't worry is a lovely laid-back TOM PETTY ish Americana bluesy pop/rocker. So far so good and thankfully the rest of the album is definitely keeping up that high level with many more great tunes that feel like a classic 70s rocking record when listening to songs like Golden child, Anybody out there? (truly superb pure 70s Classic Rock vibe here!), Peace + Harmony, Tried and true and the TOM PETTY clone Modern times. He also takes his time to bring some calmer tunes, such as the beautiful acoustic Curtain call, so all together, this is a highly recommended piece that is almost as good as the new JASON ISBELL! I wonder when we will be able to catch them live again, since of course Corona will make that impossible for the coming period. Fingers crossed and meanwhile check out their both albums a.s.a.p. More info on Sadler can be found at: https://www.sadlervaden.com/ and https://sadlervaden.bandcamp.com/album/anybody-out-there

(Points: 8.6 out of 10)


SHOEGAZERS 'LOVE NOTES' (59X RECORDS/USA IMPORT)

Out of Kennesaw, Georgia comes the band SHOEGAZERS whom are delivering a nice little EP titled Love notes. The band is formed around Chase Sammons (Bass), David Mulazzi (Drums), Jake Bowers (Guitars) and Jake Bowers (Vocals) and together these 4 create a catchy Poppunk/Alternative/Emo/Melodic Rock mixture. All 5 included songs (To You and Yours,Warm Water, Slipping Away, Felt Your Heartbeat andThe Real Way) are uptempo and very catchy. There are a lot of bands out there playing this kind of rock, so SHOEGAZERS is not doing anything new, but that is no problem, because they are doing a great job here. Check it out for yourself at: https://shoegazers.bandcamp.com/album/love-notes-ep

(Points: 8.0 out of 10)





WISH 'STAY HERE MY FRIENDS' (INDEPENDENT/ITALY IMPORT)

The Italian band WISH has been active since 1992, but it took them until 2019 to release an album. Their current line-up consists of Drummer Massimo Mercurio, Guitarist/Bassist Giorgio Simonetti, Keyboardplayer Salvatore Patti and Lead singer Piergiorgio Franceschelli. They were kind enough to sent me this debut album, which contains 6 lengthy songs in total and has a beautiful frontcover. Instrumental they sound very good and are your typical Neo-Progband with all the ingredients that make it interesting. In fact they have that classic Italo Progsound like we know it from the glorious 1970s and 1980s. Especially during the instrumental parts of their 4 vcoal songs and the 2 instrumental songs Like a yes and Scrambled eggs, we are able to hear some great high quality Neo-Prog. However, the lead vocals are not so strong and are perhaps the weakest link here. It could be that if sung in Italian it could work better, because now the backing harmonyvocals here and there as well as the high quality of musicianship are saving the lead vocals. On the other hand, I think if you can accept that and you're keen on hearing the instrumental side of the band, as that part is really good, you can still enjoy this album. They do remind me a bit of TWELFTH NIGHT and it could well be a real grower for the Neo-Progfans out there. Check them out at: https://wish-music.bandcamp.com/album/stay-here-my-friends and https://wish-music.com/

(Points: 7.0 out of 10)




NAP EYES 'SNAPSHOT OF A BEGINNER' (JAGJAGUWAR RECORDS/KONKURRENT)

Out of Halifax, Canada comes the Indie/Alternative Rockband NAP EYES whom are delivering their 4th album with Snapshot of a beginner. Here and there they are already being praised for releasing a very strong and impressive album that could become their breakthrough, but when listening to the album it took me a few spins before it really made a lasting impression. On the other hand that is not always a bad thing, because sometimes such records turn out to be the best ones. In this case the Indie Pop/Rock of NAP EYES is a good example, because their album starts quite average with a slow depressing song titled So tired that has a 90s Indie Pop approach, but as the album continues, the material gets more uplifting and has some similarities to a band like THE WAR ON DRUGS, yet without their slightly commercial catchy touch. Mark Zuckerberg for example is an uptempo Indie Rocker that shows the band at their best. NAP EYES has been active for quite some years and their line-up consists of vocalist Nigel Chapman, guitarist Brad Loughead, bassist Josh Salter and drummer Seamus Dalton. Nigel is not the greatest singer around, but for this type of music it matches quite well, His BOB DYLANesque way of singing or perhaps almost speaking in a depressive way works quite well actually. In total 11 songs are included and besides the earlier mentioned Mark Zuckerberg are Fool thinking ways, If you were in prison (great song, uptempo College Rocker in 90s style, almost like WEEZER and TEENAGE FANCLUB, with even a cool rocking guitarsolo), the midtempo Real thoughts (that starts like Paint it black's first few seconds) and the uptempo Indie/Poprocking closing track Though I wish I could. They do not sound Canadian at all and despite they sorta have an own face, the band does come across like a mixture between BOB DYLAN, R.E.M. and THE WAR ON DRUGS. More info at: https://napeyes.bandcamp.com/album/snapshot-of-a-beginner

(Points: 8.0 out of 10)


BECCA MANCARI 'THE GREATEST PART' (CAPTURED TRACKS/KONKURRENT)

The Staten Island/New York born Singer/Songwriter BECCA MANCARI has Italian/Puerto Rican roots and her debut album from 2017 was received very well by especially ROLLING STONE magazine. This resulted in a rather quick breakthrough of her as an artist in the USA, which also led to a collobaration with ALABAMA SHAKES frontwoman BRITTANY HOWARD and all hopes are now on the follow-up The greatest part. The music is modern and typical female fronted like we have seen it from a lot of other acts, but still Becca has a sorta own identity. She sings in a way like a cool breeze on a beautiful warm sunny day. The music is a mix of lush Dreampop, some modern Hi-Tech parts, typical melodic Indiepop and classic 1970s calmer Westcoast, almost Yacht kinda melodies/harmonyvocals, but on the other hand it does sound like Becca herself. Opener Hunter starts quite experimental in a way like we know it from NATHALIE PRASS, LAPSLEY or FLORENCE AND THE MACHINE, but the song still features a memorable chorus. However, next song First time is more laid-back chamber pop/rock with a more traditional sound and an upfront catchy melodic chorus that even reminds me a bit of THE CARPENTERS, but then like we have also seen it in a modern jacket recently by RUMER or the band WEYES BLOOD. In fact, a lot of the songs are going into that direction, such as Pretend, the lovely Westcoast ish Stay with me and the superb and very catchy I'm sorry (even a tiny bit KATE BUSH meets LANA DEL REY here), although with the montone Lonely boy she aims a bit for the Indie hipster generation. This is one of those albums that really offers something special and everytime you hear something new, so it could well be that BECCA MANCARI now releases her absolute major breakthrough album for the rest of the world, because she is already a rising star in her homeland USA. Check her out at: http://www.beccamancari.com/

(Points: 8.5 out of 10)