HOT NEW REVIEWS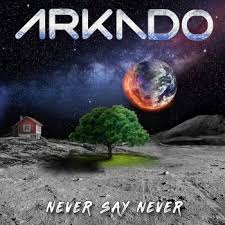 ARKADO 'NEVER SAY NEVER' (AOR HEAVEN)
There seems to be an explosion of high quality Swedish AOR/Melodic Rock the past few years. It all started with H.E.A.T. of course, but their success paved the way for a lot of new bands to deliver similar sounding records (ONE DESIRE, HOUSTON, ART NATION, DYNAZTY, NIGHT FLIGHT ORCHESTRA, etc. etc.), but also existing bands from the past always continued to deliver quality AOR/Melodic Rockalbums (TREAT, LAST AUTUMN'S DREAM, EUROPE, ALIEN...). In between there are also new bands with musicians whom played in other bands in the past or did not release anything in a long time, of which ARKADO is a good example. Actually ARKADO is not really a new band, because they were more or less formed in 1983 under the name BB2, but only a vinyl single was released back then. This song actually became the hymn of local football club Ödåkra IF, which is near Helsingborg, but it took until a few years ago that the band really started getting serious and now Never say never is released. This is their first full-length album and I am very excited about it, because it sounds sensational. Of course this is AOR/Melodic Rock like we heard it many times before, but everytime a new album is created at a high level, then it gives me personally a kick! ARKADO consists of Philip Lindstrom (vocals, guitar), Martin Kirschner (guitar), Mats Nilsson (guitar), Mikael Svensson (keyboards), Bernt Lundgren (bass) and Mikael Skafar (drums) and Never say never contains 11 songs. The sound is enormous and keyboards are quite upfront, thanks to the production of keyboardplayer MIKAEL SVENSSON, while the vocals are really good and so is everything else on this album.
If we go through the tracklisting, there is never a dull moment to be found here. So bad opens the album and is a guaranteed hit for the AOR fans, as this is a superb midtempo AOR tune that sounds like a cross between FM, ROXUS and INTRUDER. Next up is the incredible catchy uptempo AOR rocker To leave it all behind, which has the killer chorus you will be singing along for days and actually reminds me even a bit of the classic AGENT album, with also some LOVERBOY similarities. More midtempo AOR can be found in the titletrack that shows a bit of HEARTLAND references. So far so good I would say! The big bombastic harmonyvocals and catchy hooks driven material is definitely giving it a major label sound, but thankfully it is not just AOR by the numbers without a soul, because ARKADO delivers it with a lot of passion and stay not only true to the 80s sound, but also make it sound fresh and up-to-date.
Don't rape the nature is back to the classic first 2 albums of BON JOVI, so catchy uptempo Melodic Rock with AOR dut-dut keys, while the chorus is dangerously close to VIRGINIA WOLF (pre-HEARTLAND). Fantastic pure European midtempo 80s AOR/Melodic Rock is delivered during Walk your way, which makes me feel like I am back in 1989 and listening to bands like ZINATRA, FIRST AVENUE, NO EQXZE, NATARAJ, LINE...
It's really amazing that the band keeps up the high level all throughout the album, because the keyboard dominated 80s big time AOR/Melodic Rocksound goes on and on, with yet another punchy uptempo classic Melodic Rocker titled If we are to last that not only has cool keys, but also a lovely guitarsolo. Despite the comparisons to H.E.A.T. are very clear and I can easily say that fans of that band will absolutely love this band, ARKADO somehow has an own identity that takes the best of all the classic 80s/90s AOR/Melodic Rockbands, but really gives it an own twist. Without any doubts, the bandmembers must be huge fans of all the mentioned bands, because otherwise it is impossible to deliver such great AOR/Melodic Rock with also the same passion! Hats off for sure! The midtempo AOR of My hometown is a beautiful catchy little tune that has a chorus straight out of the big AOR heaven book, reminding us of days when ALIAS, JEFF PARIS, ROXUS gave us such choruses.
It took a while, but track number 8 She's so fine delivers the traditional classic AOR ballad and then I mean really 80s classic style, because it reminds me just so much of the ballads Stacy by FORTUNE and SUGARCREEK's Together again, not copycat, just AOR brilliance! Back to superb midtempo AOR with Eagle that sounds like a cross between classic early HEARTLAND and FIRST AVENUE, with cool very modern keyboard sounds. Carry my heart continues the 80s big midtempo AOR/Melodic Rocksound, with a singable catchy chorus you will be singing along for days, as this one is reminding me of the classic TALK OF THE TOWN/THOMAS VIKSTROM days with also some similarities to CROWN OF THORNS circa their NOW&THEN RECORDS debut from the early 90s. The album closes with the calmer piano ballad that shows that the band has a very strong singer, with that typical catchy Swedish accent.
Concluded, this is a very impressive AOR/Melodic Rockalbum that ticks all the boxes and can easily compete with the other sensational Swedish AOR bands like H.E.A.T., NIGHT FLIGHT ORCHESTRA, ONE DESIRE and such. Absolutely do not miss this gem, because this is a picture perfect record for the AOR/Melodic Rockfans! More info at: http://www.arkado.se/
(Points: 8.9 out of 10)
ANDERS BUAAS 'THE WITCHES OF FINNMARK 3' (APOLLON RECORDS/NORWAY IMPORT)
Out of the small town of Larvik, Norway comes ANDERS BUAAS, a gifted musician who is guitarist, composer, keyboardplayer, producer and much more. He played with numerous bands and produced many albums in Norway, but also toured as guitarist for PAUL DIANNO (IRON MAIDEN) and TIM RIPPER OWNENS (JUDAS PRIEST, ICED EARTH). He also has his own project and The Witches of Finnmark 3 is the closing album of a trilogy, which is basically an instrumental journey based on stories about the prosecution of witches in Finnmark in the 16th and 17th century. 6 songs are included in total, of which some are very lengthy and they sound quite diverse actually, clearly thanks to the various music influences of Anders. Mastered by Simon Gibson at the legendary Abbey Road Studios, the sound quality is of a very high level. Besides Anders on guitars, keyboards, mandolin, banjo and effects, a few other musicians also make their appearance here, namely Rune Erling Pedersen – drums, Are Gogstad – bass, Henrik Madsen – percussion, Gudny Aspaas – vocals on 1 song and Filip Hauan Gundersen – tuba and bass trombone on 1 song.
Without a doubt, this is a superb high quality instrumental release from start to finish. Opener Jeremiah 1:14 is a beautiful calm start, but things get more midtempo and super melodic with the guitar solo driven melodic rocker Firehorn. The guitarsound makes it a really lovely song and replaces the missing vocals quite perfectly. MIKE OLDFIELD could be a good comparison, but also ALAN PARSONS PROJECT comes to mind here. Quite superb and sensational this 2nd song on the album actually. The medieval sounding Lisbet follows and with Domen we are pleased with another beautiful guitar solo driven song again, a bit calmer and going into the CAMEL/DAVID GILMOUR/PINK FLOYD 70s progrock direction with once again sensational guitarplaying from out of heaven! The calmer March in 5/4 is up next, while the highlight of the album is kept until the end with the 11:11 minutes counting Requiem. This final song starts with big Classic 80s Metal guitar riffs, which is truly fantastic, as this major guitar riff driven tune feels like we're back in 1985 and listening to an 80s OZZY/GARY MOORE record! The guitar melodies take over off and on during the song which takes us back into a slightly calmer song after a minute, but the tempo changes several times with back to 80s melodic metal again here and there, resulting in a really cool song that lifts up the level to higher places.
Definitely a big surprise this CD and perhaps one of the finest and most interesting instrumental releases in a long time. All the info on the album can be found at: https://andersbuaas.bandcamp.com/album/the-witches-of-finnmark-iii
(Points: 8.8 out of 10)
MYTHOPOETIC MIND 'MYTHOPOETRY' (APOLLON RECORDS/NORWAY IMPORT)
Mythopoetry is the debut album of the Norwegian band/project MYTHOPOETIC MIND, which is formed around STEINAR BORVE, a founding member of the well-known band PANZERPAPPA, of whom we reviewed an album somewhere else on our reviewspages. With this project/band, Steinar moves a bit more towards classic progrock. The musicians involved on the album are Pål Selsjord Bjørseth: Trumpet and keyboards, Ola Mile Bruland: Bass, Arild Brøter: Drums, Steinar Børve: Soprano and alto saxophone, vocals, Akai EWI, keyboards and programming, Trond Gjellum: Percussion, Anders K. Krabberød: Chapman stick on Mount Doom, Kjetil Laumann: Vocals, Jarle G. Storløkken: Electric and accoustic guitars and Torgeir Wergeland Sørbye: Analog synths on Epilogue Song. 6 songs are included, of which some are quite lengthy. Highlights are Prey (excellent uptempo almost 80s kinda Neo-Prog meets New Wave, with strong vocals and beautiful melodies, like a mix between 80s PENDRAGON and ECHO AND THE BUNNYMEN), Mount Doom (lovely 10 minutes counting instrumental) and Sailor's Disgrace (perfect 1970s Prog, like YES, with big keys and synths). A nice record for sure that is also quite diverse, but still different than PANZERPAPPA, more at: https://mythopoeicmind.bandcamp.com/album/mythopoetry
(Points: 8.4 out of 10)
DE PRESS 'BODY MANIFEST' (APOLLON RECORDS/NORWAY IMPORT)
Out of Oslo, Norway comes the Norwegian/Polish band DE PRESS, whom were formed back in 1980 and gained a lot of popularity in the 1980s with their New Wave music. I was not familiar with their music before, so their latest album Body manifest is a nice introduction. The band reformed several times and released countless albums, but from the original line-up only their singer (Andrej Nebb (Andrzej Dziubek) is left. Body manifest is a very diverse and interesting record, although I have to admit that not all songs made an impression on me personally. There are quite a few quirky songs on the album that sound like a JETHRO TULL going outta control (Contaminated Zone and Kie By Nie Te) or something like that, but also uptempo fast punky stuff a la DEAD KENNEDYS! (Condom nation) and typical early 80s quirky poprock (Uwazuj Uwazuj (Be Careful and La la), it's really a melting pot musically speaking, with also a mixture of Polish and English lyrics. The really interesting songs are the strong midtempo melodic rocker Mijajom Sie Casy (Time Goes By) and the folkrock ish ballad Kie By Nie Te. It would be great if they could go a bit more into that direction, because overall the band is able to deliver strong material. I am not familiar at all with their previous albums, so I cannot compare if this any different. This album however is a mix of a bit of everything and it's best to check for yourself at: http://de-press.pl/
(Points: 7.3 out of 10)
PANZERPAPPA 'SUMMARISK SUITE' (APOLLON RECORDS/NORWAY IMPORT)
The Norwegian band PANZERPAPPA has been around for a while now, with also already many releases, but this is the first time I get to review them. The band's line-up consists of Steinar Børve: sax, keys, Trond Gjellum: drums, percussion, Anders Krabberød: bass, chapman stick, keys, Jarle Storløkken: guitar, accordeon, keys and Torgeir Wergeland Sørbye: keys. Their latest album is tited Summarisk suite, a high quality instrumental Progressive Rockalbum, with a lot of tempo changes and some Jazz/Fusion influences as well. The album contains 6 lengthy tracks, Algerisk Symfo, Belgerisk Impro, Spartansk Mambo No. 5, Permutert Panzerrock, Revidert Malist and Seriell Ballade, and from start to finish you will be in the adventure PANZERPAPPA, which has a lot of interesting twists and a lot of diversity all over the place. That's what makes this such a highly recommended instrumental progrock journey you want to experience if you like challenges and new elements to the ever growing list of prog albums out there. You can listen to the songs at: https://panzerpappa.bandcamp.com
(Points: 8.5 out of 10)
WESERBERGLAND 'AM ENDE DER WELT' (APOLLON RECORDS/NORWAY IMPORT)
Somewhere else we reviewed a previous album of WESERBERGLAND, but they just released a new one titled Am Ende der Welt. It is actually 1 long instrumental song of 42 minutes in length, but musically speaking this is really extreme almost industrial sorta Kraut like CAN, so a bit different than their other albums. It is very experimental, but on the other hand quite interesting that someone can come up with such a sound. If we have a look at the instruments used to create this, we only have to look at the line-up (Ketil Vestrum Einarsen / computer, Gaute Storsve / guitar, Jan Terje Augestad / piano, Maria Grigoryeva / strings and Molesome / turntables). Personally I am not sure what to think of this, as it is such a bizarre record, but I can imagine if you long for a really experimental innovative sound, then this might be the album for you! Check at: https://weserbergland.bandcamp.com/music
(Points: 7.5 out of 10)
MELENAS 'DIAS RAROS' (TROUBLE MIND/KONKURRENT)
Out of Spain comes the all-female band MELENAS, whom are releasing their 2nd album with Dias raros. They are singing in the Spanish language, but that isn't a problem at all, because they offer a great mix or rather catchy uptempo poprock and more Indiepop orientated material that is loaded with strong melodies. The sound and vocals are all very melodic and overall they come across like a mixture between classic BLONDIE, KIM WILDE, THE BANGLES and the DUM DUM GIRLS during such great catchy 80s influenced uptempo New Wave ish melodic poprockers like Premier tiempo, No puedo pensar, 3 segundos, Ciencia ficcion, En Madrid and Ya no es verano. Of course the difference are the Spanish lyrics, but on the other hand it gives the band an own identity. The rest of the album is slightly more going into an Indie direction and here and there some 90s Alternative pop/rock. Overall, a pretty good album and recommended to fans of female fronted rock! More info at: https://melenas.bandcamp.com/album/dias-raros
(Points: 8.3 out of 10)
GOD DAMN 'GOD DAMN' (ONE LITTLE INDIAN RECORDS/KONKURRENT)
Out of Wolverhampton, England comes GOD DAMN, a band with a very rough and slightly aggressive edgy rocksound that is said to contain 70s rock, 80s hardrock and 90s grunge influences, but when listening to their new album God damn, they are clearly in the very early NIRVANA, SONIC YOUTH, PIXIES, SMASHING PUMPKINS side of rock. It is non-commercial sounding and very early to mid-90s inspired, sounding completely outta-control and I have to say it works somehow and they are definitely doing a good job here. It feels like we're back in the pre-internet days of 1993 again, but after a dazzling and distorted vocal/guitar start during the first 3 songs, the band slows things a bit down and goes a bit more into the current classic vintage rockstyle on the great song Whip goes the crack that reveals even influences of classic 70s LED ZEPPELIN. GOD DAMN already has released 3 albums and have been active for 10 years now, and their current line-up consists of Thom Edward – lead vocals, guitar, Ash Weaver – drums, percussion and James Brown - synthesizer, guitar, additional vocals. Besides the mentioned Whip goes the crack, another interesting song is the Sleazy Hardrock of We are one that reveals their classic late 1980s influences, with similarities to CATS IN BOOTS, GUNS'N'ROSES and especially LA GUNS. So it took a few songs, but there is definitely diversity on their latest album to be heard. Also the punky Tiny wings, with 60s psychedelic rock influences, it is a pretty good tune. The uptempo Bleeding a rope has a catchy 80s Glam/Hair Metal chorus and is one of the best songs on the album, sounding like a cross between LA GUNS, ROGUE MALE and MOTLEY CRUE! On the other hand, the album closes with the extremely Noisecore of Satellite pronge, so quite a contrast is hearable on this album. Concluded, there's something for the Grunge/Noise/Altrockfans, but even the fans of 80s Sleaze/Glam will like some of it. It's best to check it out for yourself at: https://www.goddamntheband.com/
(Points: 8.0 out of 10)
CALEB LANDRY JONES 'THE MOTHER STONE' (SACRED BONES RECORDS/KONKURRENT)
The name didn't ring a bell, but apparently CALEB LANDRY JONES is a well-known actor (TWIN PEAKS, X-MEN, THE SOCIAL NETWORK, GET OUT…), who now also releases music. The mother stone is his solo debut album and quite a remarkable one, because all kinds of music is included here. Sometimes I need to think about MONTY PYTHON when watching the frontcover and listening to songs like Flag Day / The Mother Stone and You're So Wonderful, but also THE KINKS is a good comparison. It's like the 1970s Humoristic pop/rock of ELTON JOHN, JETHRO TULL and any bizarre act from the UK in that decade meets late 1960s theatrical pop/rock of THE BEATLES I'm the walrus kind. It is actually pretty good during the already mentioned long song You're so wonderful of the WORN DOWN PIANO soundalike I dig your dog and we can here and there also hear some prog elements. It's clearly a very 1970s influenced record, because all of Caleb's influences pass by. All I Am in You / The Big Worm for example is a nice midtempo pop/rocker with a lower voice a la JOHN GRANT, while the song itself reveals 70s DAVID BOWIE influences and No where's where nothing's died is a very nice rocker. Caleb can definitely sing quite well and his music is very diverse, but overall very humoristic lyrically speaking, telling all kinds of weird (personal?) stories. It's best to check for yourself if this is up your alloy. More at: https://www.sacredbonesrecords.com/products/sbr244-caleb-landry-jones-the-mother-stone
(Points: 7.6 out of 10)
DOUGLAS DARE 'MILKTEETH' (ERASED TAPES RECORDS/KONKURRENT)
Milkteeth is the 3rd album of DOUGLAS DARE, an English singer/songwriter with a very calm introvert balladry sound on this new album. He reminds me a lot of RUFUS WAINWRIGHT, with a sort of darker melancholic approach, both musically and vocally. It's not really an uplifting album, but that is also the meaning of Milkteeth, which was recorded in just 12 days. The songs stay very quiet and firm deeply in its Chamber Popsound, with minimum instrumental backing (mostly piano). It's not bad at all, but after a few songs, one desperately needs something happier and more uptempo, but unfortunately that doesn't happen at all. If you like an even calmer RUFUS WAINWRIGHT, then this Chamber Popalbum will be interesting, but as far as I can understand, it is a stripped sound compared to Douglas' earlier albums. More at: http://douglasdare.com/
(Points: 6.0 out of 10)
ZI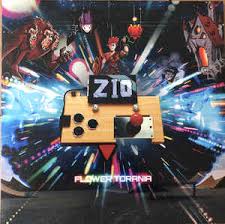 O 'FLOWER TORANIA' (POSH AND ROCK/UK IMPORT)

Out of the UK comes ZIO, a project formed around JIMMY PALLAGROSSI, the drummer of KARNATAKA. Where that band is mainly known for it's safe calmer melodic light progrock, ZIO's album is a powerful diverse musical adventure with a sound that simply blows away KARNATAKA. Flower toriana is the first album and hopefully not the last, because this concept/Rock Opera sounding album is a superb record that will please a lot of people. It contains music that combines a lot of influences and is right from the start interesting and thankfully, it keeps it at an incredible high level until the very end.

Besides Jimmy on drums, the other involved musicians in this project are Marc Fascia - guitar, Olivier Castan - keyboards, Lzi Hayes - bass, Hayley Griffiths (KARNATAKA) - vocals as Torania, Joe Payne (THE ENID - vocals as Alan), Heather Findlay (MOSTLY AUTUMN) - vocals as Belbi, FRANCK CARDUCCI - vocals as Nato, Richard Henshall (Haken) - lead guitar, Alex Lofoco - bass, Cagri Tozluoglu (KARNATAKA) - additional orchestration and Alphonse Alfano - accordion.

After the short intro Ride along with some nice female vocals, we get to hear big phenomenal prog keys at the start of X-Ray followed by lovely warm male vocals and basically this is a huge song that combines the best of 90s Neo-Progressive Rock of ARENA and classic 70s Pomprock of the almost STYX/ZON/ROADMASTER kind, with some uptempo Melodic Heavy Rock/Metal influences halfway the song.

The album contains 11 songs in total and besides the aforementioned influences in the X-Ray song, we can also hear pure Progmetal, AYREONish Rock Opera and WITHIN TEMPATION's bombastic Symphonic Melodic Metalsound as the album continues. All together, ZIO sums up everything from the glorious prog, rock and metal past, with a crystal clear fresh sound. X-Ray is a great start and what follows are many more great tunes, of which the highlights are Straight up from underneath (big sounding melodic progrock like LANA LANE meets RUSH and ARENA), Jupiter (lovely uptempo bombastic Symphonic Melodic Rock with brilliant harmonyvocals, hooks and catchy choruses, a bit like ROBBY VALENTINE, LANA LANE and such) and the sensational AYREON/Rock Opera piece Erwin's Opera that could also be labelled as a Melodic Progmetal masterpiece.

Some of the songs with the female voices are also reminding a lot of classic WITHIN TEMPTATION and AFTER FOREVER, just listen for example to a song like Inner city: Shorroma, although this song also reveals Progmetal influences and has some great drumming of Jimmy. I also absolutely need to mention the lovely midtempo Interstellar list that goes into many more different directions, but ends up being this wonderful Progrock/Melodic Metal masterpiece with synthwave keys at the start, very poppy verses and killer guitar riffs besides a catchy melodic chorus. This song somehow shows what ZIO is all about in one song and closes the album very nicely, because the following real final track is the short titletrack.

So we have here an absolute winner here that should appeal to a lot of people out there, because it features so many great melodies and instrumental adventures that are perfectly shaped into one big journey from start to finish and you will never feel the need to press the skip button. Highly recommended album to check out at: https://www.ziosite.com/

(Points: 8.8 out of 10)

SONUS CORONA 'TIME IS NOT ON YOUR SIDE' (INVERSE RECORDS/FINLAND IMPORT)

The Finnish band SONUS CORONA can't help it that they have a bandname with a word in it that is at this moment very questionable due to the virus situation. In fact, they released their debut back in 2015 and Time is not on your side as follow-up in 2019, so it is not like they came up with the name recently. Anyway, this latest album was sent to me by the band and I have to say it sounds very strong. The included music of this band from the city of Turku is high quality semi Progressive Melodic Heavy Rock/Metal with precise guitarwork and pleasant melodic rock kinda hooks and choruses. They are somewhere between typical calmer and precise Progressive Rock, a lot of Progmetal riffs and catchy Melodic Hardrock choruses. All of the 11 included songs are a pleasure to listen to. They remind me a bit of VANDENPLAS somehow, but on the other hand they have a sorta own identity on this 2nd album. The band's line up consists of Ari Lempinen - Guitar, Backing Vocals, Harri Annala - Guitar, Miika Erkkilä - Bass, Rasmus Raassina - Drums, Esa Lempinen - Keys and Timo Mustonen - Vocals. Highlights on Time is not on your side are besides the strong opener Induction, the lovely Progmetal masterpiece Unreal (a very diverse song with superstrong melodies in both the vocal instrumental department, with even a few seconds of Jazz thrown in somewhere in the middle), the straight ahead uptempo Melodic Metal song Oblivion, and the titletrack Time is not on your side, which is a superb uptempo Melodic Progmetal song that has the typical Finnish melodies of the days when SONATA ARTICA and STRATOVARIUS gave us classics in this genre. Also interesting to mention is the final track Here, which contains lovely guest vocals of female singer Nanda Hellberg-Cano and is a great Progmetal tune with big keys and once again like all other songs a strong catchy chorus. They do have a typical Finnish sound with Progmetal influences as well and what is most clear is that SONUC CORONA does it at a very high level where everything sounds just perfect and that gives them a big thumbs up. Melodies are all over the place here and if you want to hear something that fits in between SONATA ARTICA, VANDENPLAS and STRATOVARIUS, then this is definitely a must to hear! Check them out for yourself at: https://sonuscorona.bandcamp.com/

(Points: 8.4 out of 10)




KEDAMA 'THE COMPLETE COLLECTION VINYL TRIPLESET' (CASTLE FACE RECORDS/SWISS IMPORT)

Now that is what you call an impressive packaging, because this vinyl release consists of 3 full length LPs packed in 3 seperate album sleeves which are put together in a big VINYL BOX SET. It reminds me of the fantastic TRANSATLANTIC releases on INSIDE OUT MUSIC many years ago, which I am still very proudly own. Musically speaking KEDAMA is actually not that much differently, because also here high quality complex lengthy classic Progressive Rock is included. KEDAMA was a Swiss band formed in 1971 by Christian Linder (guitars, keyboards) and Richard Rothenberger (keyboards), while drummer Peter Suter joined one year later to complete the band's line up. Their intention was to create complex but melodic instrumental classical music influenced Progressive Rock with a lot of room for improvisations. THE NICE, ELP, KING CRIMSON, GENTLE GIANT, DEEP PURPLE and such bands from the early to mid 1970s were their inspiration and eventually after years of performing, their music was recorded onto an LP in 1976. It was titled Live at Sunset Studios, which featured sessions that were recorded in the previous years at the studio. Although the band never left the underground movement from the 1970s, they became a cult act. It is sad that they split up after their last concert in 1978, because only 30 people attended that show. Fast forward to the late 1990s when their LP was re-issued onto CD, which gained renewed interest in KEDAMA. During the 2000s a reunion took place that lasted until 2010 and many new independently released albums followed during this period, but they never played live anymore. Thankfully someone in the USA woke up and decided to sign the band to their label CASTLE FACE RECORDS in order to release their original 1970s recordings on vinyl. And here we have the result of this joint venture, because now in 2020 we can welcome the ultimate release of most of all of KEDAMA's 1970s work. Spread on 3 full-length vinyl records, this is as the albumtitle says the complete collection. The first record contains the originalalbum release from 1976, while record number 2 is featuring outtakes from those recordings that were already released on CD in 1999, while the third record is featuring unreleased tracks that have never been released until now and are songs recorded at various locations in 1972 and 1976. All together you have here an amazing collection of one of Swiss best kept secrets in music history. When listening to any of the songs on the 3 records, you will hear what an incredible talent this 3-piece band was. The fact they never had a breakthrough is quite hard to believe, because the hours passed by when listening to this beautiful 3-record set. It's instrumental and very exciting, with sounds that are clearly coming out of the 1970s, and of course it will mostly appeal to fans of EMERSON, LAKE & PALMER and THE NICE, because they more or less did the same thing around the early 1970s. In The Netherlands we had SUPERSISTER, FOCUS, EARTH & FIRE and such bands also making this kind of Progrock and in Switzerland KEDAMA was one of the best bands in this genre. I mentioned somewhere along the lines DEEP PURPLE and of course KEDAMA is different, but if you listen very carefully you can definitely hear similarities to the instrumental side of DEEP PURPLE, and also the fans of Krautrock (KRAAN, CAN and such bands) will like this a lot! I can honestly say that not only the music, but also the whole packaging of the 3-vinyl set box is stunning and definitely is worth the money alone to invest. I am glad that I got to learn about this underground 70s Swiss band and I challenge you to also experience the adventures of this excellent progressive rockact! More info at: https://www.castlefacerecords.com/products/kedama-the-complete-collection




(Points: 8.8 out of 10)

JACK HUES 'PRIMITIF' (DAWN CHORUS RECORDS/UK IMPORT)

Back in the 1980s there were loads of popular bands with many hits that you will never forget about if you grew up in that decade. WANG CHUNG was one of those bands and like many other 80s acts, it became harder to survive the darker 1990s. WANG CHUNG went on hiatus for a while from 1990 to 1997, but eventually continued, although one of it's main members left in 2016. His name is JACK HUES, the vocalist/guitarist who formed WANG CHUNG together with guitarist NICK FELDMAN in 1977. Jack went solo and worked on his debut album Primitif the following years and he is now presenting his very interesting first solo album. Musically it is very diverse and completely different than WANG CHUNG, leaving room for a lot of musical influences of Jack. It's not a short album either, because the 2 CDs contain in total 16 tracks, of which some are quite lengthy.

Opener The look of love is the cover of the old BURT BACHARACH song, and Jack creates his own sorta midtempo pop/rock version that somehow reminds me of JOHN MAYER. Following track Whitstable beach starts quite complex and proggy, but turns out to be a rather catchy and very strong uptempo Melodic Rocker that reminds me a bit of IT BITES. Things calm down during the bluesy singer/songwriter tune A long time that has something of PAUL SIMON in Jack's vocals. Jack is a very good singer and he can sing any type of music, but is also a gifted songwriter, guitarist, bassplayer and keyboardplayer. On Primitif there are also a lot of guest musicians to give it a full sound and as already mentioned, the music is very diverse. In general speaking there is definitely some rock to be found, but singer/songwriter with a darker edgy proggy touch can be heard most of the time. Cut is a short instrumental, but following track Winter is the longest song on the album and this 10 minutes counting song basically shows the experimental drift of Jack. It is impossible to compare that tune to any other artist, because it sounds so different and therefore makes it very interesting.

However, the album also offers enough singer/songwriter kinda pop/rock tunes in the style of STING (especially Diamond ring and An ordinary man) and JACK JOHNSON, with also some PETER GABRIEL kinda vibes and a song (Margate train) that combines elements of the classics Running up that hill and Eleanor Rigby, so for people who love to read about comparisons, these are 3 very clear similarities.

CD 2 opens with some nice retro sounding melodic poprock in the shape of You are the one I love that reminds me a bit of THE OUTFIELD. It seems like this 2nd CD is a bit more straight-forward uptempo and rockier than CD 1, because following Astrology has a cool Retro Vintage Rocksound a la THE BLACK KEYS and is one of the strongest songs on the album. Further highlights on CD 2 are Stand in a place of love (a very catchy and probaby the most hit potential tune, as this is a fantastic midtempo poprocker with lovely vocals and a memorable chorus), the uptempo Powerpoprocker An ordinary man (super catchy tune like a mix between THE REMBRANDTS, THE OUTFIELD and STEALERS WHEEL) and of course the Vintage Classic Rock version of closing track Video games, which is a cover of the LANA DEL REY classic.

JACK HUES really has created an own style on his fascination debut double CD that will also appeal to Progfans out there besides the mentioned singer/songwriter reference, and more importantly, this 2-CD set offers enough diversity to keep you enertained for almost 90 minutes, so basically anyone into music needs to check it out at: https://jackhues.bandcamp.com/album/primitif

(Points: 8.6 out of 10)


ASKVADER 'ASKVADER' (THE SIGN RECORDS/SWEDEN IMPORT)

Out of Sweden comes yet another sensational Retro Classic (Hard) Rock sounding band. They hail from Gothenburg and their wonderful same titled debut album was mixed by ROBERT PEHRSSON at his Humbucker Studios. Robert also plays a guitarsolo on the first album of this upcoming new young band, which consists of August Waernelius - Drums, Albin Sörensson - Vocals, Alex Mayr - Bass and Martin Gut - Guitars. If you don't know yet Robert, you should definitely check out his superb album, because last year's Out of the dark belongs to one of the best 2019 releases and ASKVADER's sound is not too far removed from Robert's music. So with ASKVADER we are once again hearing great clean 1970s inspired uptempo Melodic Classic (Hard) Rock with razor-sharp guitarwork and soaring guitarsolo's as well as catchy memorable choruses in the style of THIN LIZZY, SPIDERGAWD, ROBERT PEHRSSON, LUCIFER, etc. etc. Songs like Thunderstorm, God's grace, Nothing to lose and the lovely Elysium are all quite clearly in the style of the aforementioned bands. No-nonsense classic rock and roll with a focus on melodies, that is what ASKVADER is all about and they absolutely deliver high quality stuff here. Check them out at: https://askvader.com and https://askvader.bandcamp.com/

(Points: 8.4 out of 10)


THE KENDALL CONNECTION 'THE KENDALL CONNECTION' (INDEPENDENT/UK IMPORT)

Out of London comes a sensational new Melodic Bluesy Rockband called THE KENDALL CONNECTION, whom sound very melodic, almost AORish with great bluesy guitarsolos and strong soulful vocals, all together in the style of true British Bluesy Melodic Rock giants like ROBERT HART, BAD COMPANY, THUNDER, FREE, FM... The vocals are superb and the guitarwork is phenomenal (a la KENNY WAYNE SHEPHARD), while the songs have a really tasteful sound and right from the opening track Staring back at me, this band seriously kick ass! The band consists of Nick Kendall (Vocals, Guitar), Steve Holness (Keyboards), Greg Hagger (Bass) and Tom Clare (Drums) and this is their same titled debut album. After the biting sensational and hardrocking opener Staring back at me, which even reveal some Y&T similarities, things get much calmer during the uptempo ALLMAN BROTHERS BAND kinda light Southern Bluesy Poprocker Heart of the city, so the band has more faces than one, and I have to admit that also this sounds pretty good. The band even goes for a pure bluesballad during Hello my old friend, while Breathe goes into a soulful midtempo pop/rock direction a la ROBERT HART. It's a pity that only the first song was such a Hardrocking tune, because also following track Wood on the fire stays in the calmer direction, this time being a very funky soul/pop kinda vibe. Not saying it is bad, because basically THE KENDALL CONNECTION is doing great stuff on any of the included songs, but personally another hardrocking guitar shredding tune would have been really interesting to see. Of course with 12 songs in total, the adventure continues during the 2nd part of the CD with many more great songs that are combining bluesy tunes, soulful pop/rockers and a few more polished melodic rockers, with as highlights the midtempo Driving without headlights, the rocker Sign of the time and the funky TOWER OF POWER ish Soul'd out. Basically, we have here a highly recommended band, but hopefully next time some more big time rockers like that sensational first track, then it would all be even better. Check them out at: https://www.thekendallconnection.co.uk/

(Points: 8.3 out of 10)


EDIKANFO 'THE PACE SETTERS' (GLITTERBEAT RECORDS/XANGO MUSIC)

Released almost 40 years ago, this 1981 album of the Ghanese band EDIKANFO is regarded a Classic in Africa and I must say when the first song Nka bom kicks in, you feel that this is going to be a fun and very cheerful African Funk sounding album. The legendary BRIAN ENO (ROXY MUSIC/U2/TALKING HEADS/ULTRAVOX, etc, etc.) produced the album and you can hear all kinds of music influences here, ranging from Reggae to Jazz to Funk to Disco and basically the 6 songs on The pace setters should be played on an event, because they make up for a great party. The sound is clearly 1970s orientated and for me personally one of my first encounters with Ghanese music in general and I must say I like it a lot. Somehow you can also hear a sorta Brazilian Samba beat during a song like Nka bom, a very catchy tune that will live on stage go down well in the audience. Anyway, it is a good thing that the album has been re-issued onto CD, so everyone can enjoy this rare gem of the African Music history. The band split up after the album due to a couo in Ghana, and the aforementioned Nka bom became an important song for the people against this coup. Founding member, bassist and frontman Gilbert Amartey Amar left Ghana to go and live in Amsterdam. Besides the re-issue, new material is coming and the band has reunited with planned gigs soon when the corona virus will be over. Meanwhile, check out this great piece of classic African music at: https://www.doxrecords.amsterdam/edikanfo

(Points: 8.4 out of 10)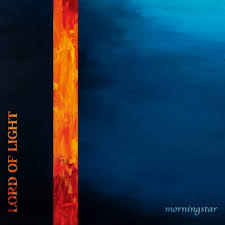 LORD OF LIGHT 'MORNINGSTAR' (NO REMORSE RECORDS/SWEDEN IMPORT)

Really from out of nowhere the debut CD of the Swedish band LORD OF LIGHT landed on my desk and all I can say is... wow! Morningstar is an incredible piece of music that is basically picture perfect Melodic Progressive Metal from start to finish. The band consists of Nicklas Kirkevall - Vocals, guitars & keyboards, Alfred Andersson - Bass guitar and Jesper Sunnhagen - Drums, and together they recorded this amazing set of songs, 7 in total, which have been released on CD by the Greek label NO REMORSE RECORDS. The material is of an incredible high level and without a doubt, it belongs to some of the best Melodic Progmetal I have heard in a long time. After the short opener Presage, which is a lovely sensational instrumental tune, it is time for big time Progmetal during the midtempo Ballad of the rigtheous. This is prime time upper league melodic progmetal in the style of BALANCE OF POWER and PAGAN'S MIND, with an uptempo Power Metal ish part, lovely musicianship, a big sounding production, excellent vocals, cool keyboards and amazing guitarwork, so basically the whole picture perfect idea of how this kind of metal needs to sound like!

History follows and is a short acapella song with beautiful harmonyvocals. One of the best songs on this mini CD is the lovely Melodic Progmetal Masterpiece Candelight, where Nicklas once again shows he is one of the best lead singers I have heard in a long time. Somehow I also must think about SEVENTH WONDER here and there, so by now I think you now more or less will understand what to expect here. LORD OF LIGHT has a bit of an own identity actually, which is due to the use of big 80s sci-fi movie-theme/synthwave kinda keyboards in most of the songs and a lot of tempo changes. The titletrack is a for example a very complex Progmetal tune, with a Neo-Classical shredding guitarsolo towards the end and just like the other songs, this is yet another superb song! The very short instrumental A leaden sky follows and closing track Typhoon finishes the album and is a great Progressive Power Metal tune with also once again excellent keys at the start.

Concluded, this is a must-have album for any decent Melodic Progmetal fan out there, as it simply blows away a lot of releases in this genre, thanks to especially the amazing talent of NICKLAS KIRKEVALL, who delivers on both guitar and keyboard some excellent work, but is also a superb singer/songwriter who performs his self-written pure Melodic Progmetal Masterpieces at an incredible high level. Hats off to this incredible talented musician and all I can say to you is to check out more at: https://www.facebook.com/lordoflightband

(Points: 8.9 out of 10)


MALLET 'ROCK'N'ROLL HEROES' (BAZE RECORDS/GERMANY IMPORT)

For me personally this is a step back in time, because the German band MALLET came to my attention way back in the mid 1990s during the first printed issies of Strutter'zine. Thanks to LONG ISLAND RECORDS and also STEFAN KEUL from a Frankfurt based record store, I got to learn a lot of great new and unknown German Melodic Hardrockbands and MALLET was one of them. I reviewed a couple of their albums, even interviewed the band during that period, but lost touch with them for more than 20 years. Anyway, fast forward to 2020, MALLET has released a new album titled Rock'n'roll heroes. Included are 14 tracks and when hearing the catchy opener Lonely without you, which is a great uptempo melodic rocker, it seems like nothing has changed and the band still plays a great mixture of Classic (Hard) Rock, 80s German Melodic Heavy Rock/Metal and catchy Melodic Rock. In between the 25 years a complete new generation of bands playing this kinda rock emerged, but MALLET has been around for so much longer. They have released a total of 12 albums since they started way back in 1979, and Rock'n'Roll heroes is a brand new record that also contains some of their best work I feel when listening to the included 14 songs. The band sounds tight, the production is pretty good, vocally all is in good shape and a lot of the songs are very strong. The band's line up never changed and still consists of Jürgen Rehberg (lead vocals, guitar, keyboards), Manfred Dünzl (bass, vocals, keyboards) and Mario Gerhards (drums, vocals) after all these years. Other highlights besides the earlier mentioned opener Lonely without you are the uptempo melodic rockers Rock'n'roll hero, Time for your life, the WHITESNAKE ish Guardian angel and the semi melodic rocker Don't cry anymore. The album also contains some pure 80s German Teutonic ACCEPT/SINNER ish midtempo Melodic Metal (Machine man), so there's definitely some diversity going on. A very nice comeback from a great unstoppable German Melodic Rockband, whom also bring a lot of memories for me personally and with this strong new album they should be able to gain new fans among the Melodic Rock/Classic Rock community. More info at: https://www.mallet.de/

(Points: 8.3 out of 10)


THE TREES 'HERE COME THE TREES' (GLASSLIP RECORDS/UK IMPORT)

Out of Coventry, UK comes the band THE TREES with a clear Progressive Folkrocksound, although I have to say they do have an own sorta quirky sound that also takes influences from bands outside the prog and folkworld. XTC has been mentioned and I can agree to that, but besides their Canterbury sound, also influences of JETHRO TULL are present here. The theme of their album is all about trees, which makes it a bit funny and muically well, it is sometimes quite quirky and off-path, but that might make it interesting to the progfans out there. Actually THE TREES is closer to experimental Folkrock, but I really think it's best to check out their music yourself, because it is impossible to make a good description of their sound. More info can be found at: https://mollyledfordbillykelly.bandcamp.com/track/here-come-the-trees

(Points: 7.0 out of 10)

SEAS OF MIRTH 'SUB MARINE DREAMS' (CELSHOCK RECORDS/UK IMPORT)

Out of Nottingham comes the band SEAS OF MIRTH, whom already released a bunch of albums, of which Sub marine dreams is the latest CD. It is an underwater themed album and there are quite a lot musicians involved, namely Al Judders - vocals, guitar, vocoder, percussion, Cannonball Paul - guitar, vocals, Glen Fingle - mandolin, vocals, theremin, percussion, Zorba - bouzouki, fx, vocals, Sally Squidbusiness - keys, xylophone, clarinet, percussion, Read Admiral Arse Beard - accordion, BVs, The Barrel - bass, BVs, Ro'Skimbo - drums and Smitty Clamhands - percussion. Together they create a rather unique sound that finds its way somewhere between all the existing music genres. In fact, they have an own kinda sound that is almost impossible to describe as it contains a lot of elements, but rock music is always present and actually with so many music styles included, we should call it Progrock that sounds very adventureous. 10 songs are included and I have to say not a single dull moment can be found here, as it changes so many times from music style and perhaps if we need to make a comparison, a band like JETHRO TULL would be the closes thing. However, SEAS OF MIRTH offers so much, even lyrically, because this is an underwater themed album which is also quite unique to write about and so the only thing you can do is check it out for yourself at: https://seasofmirth.bandcamp.com/album/sub-marine-dreams and you can download it at: https://www.dropbox.com/s/rw7h5d3sux98zyj/Seas%20of%20Mirth%20EPK%202020.pdf?dl=0

(Points: 8.3 out of 10)


TERRY DRAPER 'SUNSET ON MARS' (MAGENTALANE MUSIC/CANADA IMPORT)

Out of Canada comes Terry Edward Draper, who was the drummer and one of three songwriters for the legendary 1970s progressive rock band KLAATU. I actually reviewed one of their re-issued albums many years ago. Back in the 1970s there were so many interesting progbands out there and some didn't make it outside of their homecountry. KLAATU, MAX WEBSTER, FM and many other Canadian bands never managed to become as big as the one and only RUSH, the absolute leaders of Progressive Rock. This doesn't mean that you need to avoid the rest, because the aforementioned acts all had a lot to offer and explore now more than 40 years later. KLAATU for example is one of those bands you definitely need to explore, because their mixture of prog and pop is a pleasure to listen to. Terry Draper has released many solo albums through the years and he was kind enough to sent me his latest 2 records, including the new album Sunset on mars. This 2020 album is quite lengthy and features a total of 16 tracks, but alhough it touches prog, it never gets instrumental really complex or stretching. Instead, the music is very melodic and song based and not that far removed from classic KLAATU, which means we get to hear a sound reminding of the 1970s where prog and pop was combined a lot. On this album the combination of pop vocals/melodies (Singer/Songwriter and light AOR) and light prog of the YES/STARCASTLE kind is at best during the songs All of our days, the Pomprock ish Giving, the uptempo Terminus politicus and the midtempo rocking The Children March, with it's PAUL MCCARTNEY/THE BEATLES kinda sound. Most of the time it reminds me of ALAN PARSONS PROJECT musically speaking and that is not a bad comparison at all, but if you're a fan of KLAATU, then you of course must check Terry's solo music as well at: https://www.terrydraper.com/

(Points: 8.1 out of 10)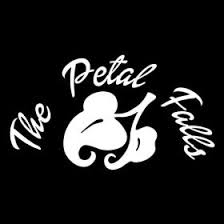 THE PETAL FALLS 'ALL THESE YEARS/WORKIN ALL NIGHT, WORKIN ALL DAY' (HANDFUL OF DUST RECORDS/UK IMPORT)

Now this is really amazing stuff! THE PETAL FALLS might be one of the finest AOR/Poprock bands from the UK I have heard since the mid 1990s! They were kind enough to sent me their 2 albums, of which All these years is their new album. The band has a killer singer and offers superb material from start to finish and it thankfully does not sound like the standard Frontiers Records releases! Instead they have a mature intelligent AOR sound that reminds me of the late 1980s and early to mid 1990s (Canadian Poprock meets UK AOR, with also a touch of Funk/Pop/Rock). For instance, the midtempo I won't be there is intelligent midtempo AOR/Melodic Rock that might sound very 80s at first sight, but still has a very fresh approach, kinda like a perfect cross between DARE and REFUGEE (Affairs In Babylon and Burning From The Inside Out albums). In fact, the whole sound and vocalstyle is absolutely a deadringer for fans of REFUGEE, the Canadian band around the legendary MYLES HUNTER. The lead singer of THE PETAL FALLS is KEITH LEAHY, who has got an amazing voice that sounds like a mix between MYLES HUNTER, 80s JON BON JOVI and BRUCE SPRINGSTEEN. He also plays guitars and keys and around him we can find other musicians, such as guitarist ROBERT HARPUM, drummer ROBIN TUCKER, guitarist DAVE RICHARDS, bassist MARIUS RYNDZIEWICZ, bassist MARTIN CORDER and guitarist BARRY KITCHIN.

All these years offers many AOR highlights besides the earlier mentioned I won't be there, such as Second sight, A lifetime too late and Liberated (all 3 are superb semi AOR ballads with a sorta 80s BON JOVI semi balladish approach, but then with better vocals and overall reminding me a lot of that Canadian band REFUGEE).

All these years and Say a prayer are almost like BRUCE SPRINGSTEEN doing an AOR ish ballad, but once again also dangerously close to REFUGEE. In the shadow of the clan is the first time we get to hear an uptempo tune and that might be the only remark to make here, because there are almost no really uptempo rockers included. On the other hand, it's not like we're missing that either, because therefore we are pleased with an incredible high quality of the 8 included songs. However, when hearing In the shadow... I feel that the band can deliver such uptempo AOR classics as well, because this song is pure early to mid 1990s UK AOR a la WALK THE WIRE, PASSION STREET, ATLANTIC, FM and such and it is really sensational! This new album All these years is a definite winner for any AOR fan out there!

The other album Workin all night, workin all day starts with the superb uptempo AOR rocker A man in chains, a very 80s fun song that could have easily been on a major label back in the mid 1980s and also has a sorta 80s Soundtrack feeling. I am completely surprised how wonderful this band is and this song even reminds me a bit of the mighty AOR gods of HARLAN CAGE. The rest of the album is somewhat more laid-back midtempo AOR/Poprock, but still very good and sounding like a mixture between JOHN PARR, BENNY MARDONES, ROBERT HART, HEARTLAND and the aforementioned REFUGEE, with as highlights mariah, Givin it up and the superb Colours. When reading between the lines, somehow you can also hear influences from the legendary INXS (Kick) and SIMPLE MINDS on this album, especially during Givin it up. This makes them sound different than the rest and it should gain them also attention from outside the AOR community. Everything sounds perfect on these 2 albums and it's like we're listening to a classic from the past, because the quality is of an exceptional high level!

Without a doubt, THE PETAL FALLS delivers an amazing collection of high quality AOR/Poprock songs that gave me that feeling I got when I first started writing in the mid 1990s, which is getting excited about something brand-new and fresh sounding that has yet been undiscovered. Do not miss this band, as it is right up there with the mentioned bands, and in case you loved the new ROBERT HART album, then this might also be up your alley. More info can be found at: https://thepetalfalls.com/albums/ and https://www.n1m.com/thepetalfalls

(Points: 8.9 out of 10)


ROLLING BLACKOUTS C.F. 'SIDEWAYS TO NEW ITALY' (SUB POP/KONKURRENT)

The Australian Indie Pop/Rockband ROLLING BLACKOUTS C.F. (COASTAL FEVER) was formed in 2014 and so far they have released 2 EP's and a full-length album. Their first full-length Hope downs was released on SUB POP RECORDS back in 2018, and now there is the follow-up Sideways to New Italy. The Melbourne based band is compared to their countrymen of THE GO-BETWEENS most of the time, because that band was one of the first Indie/Powerpopacts to hail from Australia back in the 1970s. However, there's more than meets the eye, although I will not deny that ROLLING BLACKOUTS C.F. is influenced heavily by classic early 80s uptempo Powerpop that was based catchy hooks and melodic choruses, although 90s College Rock influences are also clearly notable (THE POSIES, THE JAYHAWKS, TEENAGE FANCLUB). Sometimes they sound like a faster slightly rockier version of CALEXICO or BEAR'S DEN as well and good old TOM PETTY comes around here and there too and perhaps you can also compare them to the countless other modern Indie rockbands at the moment, but actually they have created on this new record an own identity which we can call the ROLLING BLACKOUTS sound. Their line-up consists of Fran Keaney (vocals, acoustic guitar), Tom Russo (vocals, guitar), Joe White (vocals, lead guitar), Joe Russo (bass) and Marcel Tussie (drums). The new album couldn't start better with 3 (The second of the first, Falling thunder and She's there) very catchy uptempo Powerpop/Indie-Rockers with memorable melodies, hooks and choruses. These songs will immediately grab you with their fun cheerful uptempo positive summerfriendly sound and thankfully the rest of the album keeps up this straight ahead vibe, with many more great tunes, such as Cars in space (almost like THE CARS meets RICK SPRINGFIELD), Not tonight and The cool change (TOM PETTY ish). Although they might not bring something new to the genre, this is nevertheless one of those great records everyone will be happy about once they hear it! Definitely recommended to people who want their music to sound uptempo and catchy, with no-nonsense built around it. More info at: http://www.rollingblackoutsband.com/

(Points: 8.6 out of 10)


MOSES SUMNEY 'GRAE PART 1' (JAGJAGUWAR/KONKURRENT)

Græ: Part 1 is the 2nd album of the North Carolina, USA based singer/songwriter MOSES SUMNEY, who was born in California to Ghanaian parents. His music is very unique as it blends all kinds of musicstyles and Moses' way of singing is perhaps the most interesting, because he basically has the same kinda technique as PRINCE. When you listen to a song like Vieile, it's PRINCE written all over the place. On the other hand Moses does not seem to care anything about any commercial radio tunes, because the 20 songs on this album are going into so many different directions, it is hard to really call it a specific genre. There's Neo-Soul, Indie Rock, Baroque/Chamber Pop, Experimental Jazz-Funk and so on. This is not one of those albums you put on as relaxing background music, because therefore it is way too complex and experimental. Vocally he goes a lot of times in the upper higher octave range, which isn't bad at all, although after a while we know the trick and along with the enormous musical experimental drift, this is one of the records that will mostly appeal to the open-minded fans. PRINCE is definitely a strong comparison, but MOSES SUMNEY stretches it even further and makes it sound very modern, almost robotic here and there, and from the 20 included songs there aren't many that really grab you. On the other hand, it is also an album you need to llisten to more than a few times before really getting Moses' vision. Check it out for yourself at: https://www.mosessumney.com/

(Points: 6.5 out of 10)


DEERHOOF 'FUTURE TEENAGE CAVE ARTISTS' (JOYFUL NOISE RECORDS/KONKURRENT)

The San Francisco based band DEERHOOF has been around since 1994, and they have released a lot of records through the years. Their new album future teenage cave artists continues what they have been doing on the previous 15 albums, which is playing non-commercial and very experimental Alternative Indie/Noise-Rock with Artrock influences as well. They do a great job here, because also on this CD there is not a single moment where you would think it has any radio hit potential. In those 26 years they have seen a lot of guests come and go on their albums, such as members of RADIOHEAD, BLUR, HENRY ROLLINS and many more. Their music is deeply appreciated by countless other well-known bands and still not many people actually know them or their music. In fact, it is almost impossible to describe the sound of the 4 members (Satomi Matsuzaki plays bass and sings, Greg Saunier plays drums, John Dieterich and Ed Rodriguez play guitars). The only thing I can do is to recommend you to listen to their music first, although afterwards you will be even more confused! Check out DEERHOOF at: https://deerhoof.net/

(Points: 7.5 out of 10)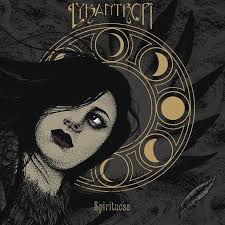 LYKANTROPI 'SPIRITUOSA/LYKANTROPI' (DESPOTZ RECORDS/SWEDEN IMPORT)

The Swedish band LYKANTROPI released 2 albums in the past 3 years and both of them have now been picked up for re-release on the Swedish label DESPOTZ RECORDS. While listening to these albums I can see why this has happened, because LYKANTROPI is a sensational band with a superb sound that combines Classic Rock with a lot of beautiful melodies that are most of the time consisting of perfectly sung harmonyvocals. The band also has a wonderful female singer and on a few songs male vocals, with the two of them singing the harmonies together. Also the arrangements are making you feel this is a band with their roots in the 1970s, because the guitarsolo's are lovely and so is the use of a Flute and influences from Folkpop (FLEETWOOD MAC) and a bit of Psychedelic Rock. The band's line up consists of 6 persons, namely Martin Östlund (Vocals, Guitar), My Shaolin (Vocals), Pär Nordwall (Guitar and Vocals), Tomas Eriksson (Bass, Glockenspiel and Keyboards), Ola Rui Nygard (Drums and Percussion) and Ia Öberg (Flute and Vocals). Together they are like a dream for the fan of real music with passion, because both albums feature absolute top-notch high quality 1970s inspired Classic Rock/Melodic (Folk) Rock.

Their debut was originally released back in 2017, while 2 years later Spirituosa was released and as mentioned both of them are now available again via their new label DESPOTZ RECORDS. The latest album Spirituosa has many highlights, so let's go through the tracklisting here. Songs like Vestigia and Seven blue are superb catchy uptempo Melodic Classic Rockers with excellent female vocals and fantastic choruses in a sound that should be put somewhere between 1970s HEART, BLUE OYSTER CULT, LUCIFER, COVEN and late 1960s/early 70s light Psychedelic Melodic Folkrock of the Flower Power generation. Beautiful harmonyvocals can be heard in a song like Sunrise, which is overall a sorta Southern Rocker with once again 1970s HEART ish influences, and it also features some great arrangements. Another highlight is the epic Songbird, which has all the ingredients of a 1970s Classic Rocksong and how about the terrific instrumental Spirituosa. This band is Classic Rock at it's absolute best!

If we go back to their same titled debut, which more or less is musically speaking in a similar adventure, although less flute can be heard and a more straight ahead rocking approach is perhaps notable, so less adventureous arrangements, but from that 2017 album the finest songs are Black old stone, Light night, Blue eyes, Raven and Alexandra. A song like Summernights is slightly calmer and should even appeal to the Indie Pop/Rockfans out there, as it has some slight similarities to a band like FLEET FOXES.

All I can say to you is to check out this band a.s.a.p., especially if you're into the more Cult Underground movement of Classic 1970s Rock like LUCIFER, THE DEVIL'S BLOOD, COVEN, DOOL and also the well-known bands of this genre like HEART and BLUE OYSTER CULT. This is a band with a bright future as everything sounds perfect here! More info at: https://lykantropi.bandcamp.com/album/spirituosa

(Points: 8.8 out of 10)


WISHING WELL 'DO OR DIE' (INVERSE RECORDS/FINLAND IMPORT)

Out of Helsinki, Finland comes WISHING WELL, a Melodic Heavy Rock/Metal band with a traditional sound in the sense of that this could well have been 1985 or 1995 when their kind of metal was quite alive and well. Of course there are still many bands out there playing their brand of heavy rock/metal, but it's not the main Hardrock/Metal style anymore, especially since WISHING WELL has a Hammond player in their line-up, linking them directly to classic DEEP PURPLE, RAINBOW and such. Anyway, they have a Chilean born singer and so far they have released 2 albums on INVERSE RECORDS, and Do or die is their new 2020 release. The band's line up consists of Anssi Korkiakoski – Guitars, Rafael Castillo – Vocals, Juha Kivikanto – Drums, Arto Teppo – Hammond Organ and Rick Becker – Bass. Actually, there is quite some diversity going on among the 10 included tracks. The band is at their best during the catchy uptempo Melodic Hard/Heavy Rockers such as We Shall Never Surrender, Lost in the Night and Homeless Soul. These songs go into the AXEL RUDI PELL direction, with biting classic guitarwork and a feeling that you want to raise a fist in the air! There's also SAXON/RAINBOW/PELL/DIO ish midtempo stuff included of course, such as Sermon on the mount and a semi ballad like Live and learn. Overall, the band does a good job here, although nothing new is brought to the genre. Still their traditional way of making good clean quality Melodic Hard/Heavy Rock/Metal in the style of AXEL RUDI PELL, SAXON and RAINBOW works well, although vocally I would say it goes more into a raw ACCEPT, SINNER, RUNNING WILD kinda direction. Mix everything together and you have WISHING WELL. More info at: https://www.facebook.com/wishingwell2016/

(Points: 8.1 out of 10)

VOODOO SIOUX 'PROFESSOR BALTHAZAR'S PSYCHEDELIC MEDICINE SHOW' (INDEPENDENT/UK IMPORT)

The West Midlands, UK based band VOODOO SIOUX has been around for a long time now, with even a release dating back to 1995 (!) and I also noticed a 2013 album. I am not sure if I ever reviewed them, but let's focus on this great new album they released. The band currently consists of JB – Guitar, Mario Ermoyenous – Bass, Nikki Flaherty – Vocals and Nigel Halford – Drums, and their new album Professor Balthazar's psychedelic medicine show has quite a lengthy albumtitle and it seems like this is a concept record. Musically speaking it is a wonderful adventure that clearly grabs back to the glorious 80s Hair Metal days. If we go through the songs included here, we definitely need to point out a few for sure. Pandora's box is classy late 80s groovier Party Hardrock/Hair Metal with a sound somewhere between DEF LEPPARD, SKID ROW, LOVE/HATE and WARRANT. (You make me wanna be a) Better man is catchy classic 80s uptempo Melodic Rock that reminds me somehow of the 1982 classic album of the US band STRANGER. Into the garden is a very nice classy 80s semi Power Ballad, with a lovely guitarsolo and a really great classic structure/chorus, sorta AEROSMITH ish. Turnaround is one of the highlights, a lovely midtempo pure 80s Melodic Rocker with a great chorus and a keyboardsolo towards the end!

Sometimes I am also thinking of TESLA and LILLIAN AXE when listening, while Psychosis is another catchy almost FIREHOUSE ish uptempo Melodic Rocker, with a very strong memorable chorus a la VAN HALEN. It took me a while, but towards the end I also am reminded of WHITE LION as comparison, especially during 7 days/Little things/Breathe, which is a pure WHITE LION ish uptempo Melodic Hardrocker with several tempo changes and calmer parts.

Basically, VOODOO SIOUX is all about good clean quality fun Melodic Hardrock, with clear 80s influences and a sound not too far removed from legendary bands like HEAVY PETTIN', KROKUS, DEF LEPPARD, CHOIRBOYS, WHITE LION and such. Strong vocals, catchy material, musicianship at a very high level and a positive vibe, so a quality band for sure! Do not miss this excellent album, more at: https://www.voodoosioux.com/

(Points: 8.4 out of 10)

MOTHER ISLAND 'MOTEL ROOMS' (GO DOWN RECORDS/ITALY IMPORT)

The Italian band MOTHER ISLAND releases a sensational little record here with their 3rd album Motel rooms. Although it might be over in a minute (due to a short playing length of the album), this band does offer some great quality music that is clearly influenced by the classic late 1960s Psychedelic Rock. Especially JEFFERSON AIRPLANE similarities can be heard a lot of time, which is also partly due to the female vocals that remind me of GRACE SLICK, but also SEPTEMBER GIRLS and DUM DUM GIRLS are just 2 acts that come to my mind when listening to MOTHER ISLAND. Nevertheless, they still have created an own identity, because they mix it with some classic Spaghetti Western sounds like MORRICONE and TARANTINO. This gives it a very fun upbeat and positive sounding album, which even reminds me of our own Dutch BLACKBIRD, who more or less does the same over here in The Netherlands, although MOTHER ISLAND rocks a bit more. The band is at their best during the uptempo pieces and thankfully most of the songs are speeding up the tempo. The songs are very melodic and quite memorable, so if you like one, you will love them all! On days like these, Twentynine palms, Normal love, Heroin sunrise and The heap are all very catchy uptempo melodic poprock/garage pop/rock/dreampop/shoegaze mixture type of songs that sound like THE PRETENDERS meets THE BANGLES meets TARANTINO/Surf-Psychedelic Rock. Believe me that this is radio-ready and very hit potential material, because it is all damn catchy. The few moments the band goes into a slightly slower tempo and a different direction, this is also quite interesting, such as during the jazzy La danse macabre. Concluded, this is a high quality album for sure, with strong female vocals and a late 1960s/early 1970s kinda sound. Short but sweet and featuring a lot of great catchy tunes, so definitely recommended to check out! More info at: https://motherisland.bandcamp.com

(Points: 8.5 out of 10)

LICANTROPY 'EXTRABILIANTE' (GO DOWN RECORDS/ITALY IMPORT)

Now this is dirty mean Garage Punkrock/Psychedelic Rock the way it needs to sound, because no concessions are done here. LICANTROPY comes out of Venice, Italy and Extrabiliante is their 2nd album so far. I have to say that sometimes the band goes a bit too far and then it's more Noise-Rock orientated, but if you like non-commercial dirty mean loud rock, then this is definitely up your alley. The band consists of Tom Wolf - Guitar, Vocals, Royal Albert Wolf - Organ, Vocals and Luke Skywolfer - Drums, Percussions, Vocals. 10 songs are included and here and there the sound is even a bit complex, but they kept the highlight until the end with the instrumental Coyote. Concluded, I am not entirely sure what to think of this band, although I will not say this is bad, because LICANTROPY definitely has something to offer on their new album. I think it's best to check for yourself what this is all about at:

https://www.godownrecords.com/product-page/licantropy-extrabiliante-CD and https://licantropy.bandcamp.com/album/extrabiliante

(Points: 7.1 out of 10)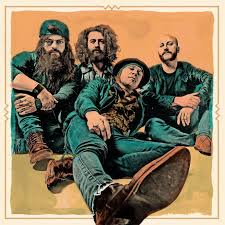 THE LU SILVER STRING BAND 'ROCK'N'ROLL IS HERE TO STAY (GO DOWN RECORDS/ITALY IMPORT)
As soon as the first few seconds of this album is making it's first round in the CD player and the singer starts singing, I am almost in shock, because it feels like I am listening to a classic retro rockalbum of the past. There are so many bands I must think about when hearing THE LU SILVER STRING BAND, because when opener It's difficult kicks in, I am thinking of THE BLACK CROWES, QUIREBOYS, SMALL FACES, HUMBLE PIE, T-REX, DIAMOND DOGS, THE GEORGIA SATELITES, COLD CHISEL and such legendary UK/US/Aussie bands. However, this band is coming out of North Italy, Cesena to be precise, and their new album Rock'n'roll is here to stay is a sensational album in the style of those legendary bands. A few of the members already had some success with previous bands, but personally I am not really familiar with any of the previous works of these musicians, so let's concentrate on this awesome new record. The band's line-up consists of Lu Silver on lead and background vocals, acoustic and electric guitar, percussions and drums on a couple of songs, El Xicano on bass, background vocals, Hammond piano, Mellotron and Farfisa Fender Rhodes, Ale Tedesco on lead guitar and Matt Drive on drums and background vocals. The result of these 4 talented musicians can be heard on 10 exciting pure raw Rock and Roll songs that is one big highlight from start to finish.
The band is sounding so great during those uptempo Classic Rockers like It's Difficult, Miss Sugar, We Are Monkeys and Radio Star, with it's cool pure Rock and Roll straight-ahead beat and vintage sound, it is also reminding of the real legends like ROLLING STONES and ROD STEWART circa hit "Hot legs" or his SMALL FACES period. And how about the T-REX beat of Hard Road, while the band slows things down a bit during I Got You, which is a melancholic calmer 70s kinda pop/rock tune that even has some slight BRUCE SPRINGSTEEN hidden besides the earlier mentioned ROD STEWART. No More Time features incredible drums and a catchy groovy beat that swings like in the good old BLACK CROWES or AEROSMITH days. Of course also here SMALL FACES and ROLLING STONES are perfect comparisons and I think this might be the best song on the album, because it is very sensational! The song that ROD STEWART once made popular is covered here very nicely, In A Broken Dream. I think we're safe to say that THE LU SILVER STRING BAND is a band to check out a.s.a.p. , because their new album is very sensational and a must-hear for anyone into Classic Vintage Rock! More info at: https://godownrecords.bandcamp.com/album/rocknroll-is-here-to-stay and https://soundcloud.com/lusilverandstringband
(Points: 8.7 out of 10)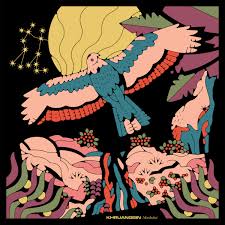 KHRUANGBIN 'MORDECHAI' (DEAD OCEAN RECORDS/KONKURRENT)

The Houston, Texas based band KHRUANGBIN has already released quite a lot of records the past 10 years, but with this new album Mordechai (release will be end of June), they definitely deliver the goods. As soon as I heard just a short preview, I knew that this is one of those albums that will appeal to a lot people out there, since it captures a sorta Retrosound that blends together classic 1970s Soul/Disco/Pop melodies in a groovy rhythmic 70s Funkpop/rock, with also World Music influences (including Thai/Asian music, Latin and some Reggae) like we also heard it from acts like BLACK PUMAS, ALTIN GUN and MONOPHONICS recently. A song like Time (You and I) gives you that summer feeling of the past, perfectly suitable for any music festival and it definitely brings back memories of the 1970s, with it's slight similarities to classic CHIC or even EARTH, WIND & FIRE, yet a bit more laid-back and alternative with the World Music influences. KHRUANGBIN is actually an instrumental band, but apparently Mordechai changes that situation, because we can hear female vocals on most of the songs, done by the bandmembers themselves. Their line-up consists of LAURA LEE (Bass, Vocals), MARK SPEER (Guitar, Vocals and several other instruments) and D.J. (Drums, Vocals), with as guests on this sensational new album, Chase Jordan (Vibraphone), Will van Horn (Pedal Steel Guitar), Charlie Perez (Conga, Bongo and several other instruments), Cleo Sample (Minimoog) and John Adams (Rototoms). The result is a fantastic super relaxing sound that touches exotic 70s pop/rock, classic funk/disco and World Music, perfectly mixed together and a must-have if you like the aforementioned acts, although if YOUNG GUN SILVER FOX and the new DE WOLFF album are also up your alley, then you will like this new KHRUANGBIN album as well. The highlights include Time (You and I), If there is no question, So we won't forget and the Mexican/Latin influenced Pelota, which are all screaming to become the 2020 Summer hits! Perhaps one of the surprising finest music moments of 2020 and let's just hope they will also be able to perform it live soon, because don't let this KHRUANGBIN pass you by. More info at: https://www.facebook.com/khruangbin/

(Points: 8.8 out of 10)

JOEL SIEGEL & THE POCKET BAND 'PINK HOTEL' (STARCROSSED MEDIA/HEMIFRAN)

Way back in the early 1970s singer/songwriter/guitarist JOEL SIEGEL was part of a band called RJFOX. This San Francisco based band was discovered by DAVID CROSBY, signed with ATLANTIC RECORDS and recorded an album which remained unreleased. A few years later they did release a very rare album as OASIS, which nowadays sells for hundreds of dollars as only 500 copies were pressed. Joel went on playing, recording and performing the next few decades, released a solo album in 1995 and now in 2020 is back with a new solo-album titled Pink hotel. The album contains 14 songs and the included music is clearly 1970s orientated, mixing calmer Westcoast pop with more uptempo rockier material. It starts with an almost 1970s Westcoast kinda pop/rocksong titled Stand like a man that immediately gives it a nice fun summer feeling and has similarities to AMERICA. One of the highlights on Pink hotel is definitely Never be the same, which is a very catchy early 1980s uptempo AOR/Powerpoprocker that stylish goes back to a time when RICK SPRINGFIELD, THE CARS, THE KNACK and such acts ruled the US Billboard Charts. There's also quite some VENICE and CROSBY, STILLS, NASH & YOUNG similarities, such as during Monsters in the meadow, but these kinda calmer songs also show that Joel is not such a strong singer I'm afraid. He is definitely able to write a good tune, but the harmonyvocals need to cover up during those calmer songs. Actually it's no problem at all, because some of the world's greatest frontmen weren't the greatest singers (PAUL MCCARTNEY, MICK JAGGER...) When he goes for a more uptempo rockier approach, his vocals sound better. For example the great 70s pop/rocker Abu graib sounds like a perfect cross between STEELY DAN, THE WINGS and STEALERS WHEEL, and the earlier mentioned Never be the same shows Joel at his very best. This can also be heard during the rawer rocker Rockin this life and also Bad blood where Joel shows some different interesting vocal skills. Not all of the songs are convincing I am afraid, but Joel definitely puts a lot of soul in his 1970s orientated catchy pop/rock. More info at: http://www.pinkhotel.org

(Points: 7.7 out of 10)


SID WHELAN 'WAITIN' FOR PAYDAY' (PRESIDIO RECORDS/HEMIFRAN)

SID WHELAN is an American singer/songwriter of whom his previous album was released back in 2013, so it took some time to release a follow-up, but Waitin' for payday is now available. The album starts with Nina Simone, a tribute song to the legendary Jazz singer, with Sid on acoustic guitar and vocals only. What follows is a mixture of pop/rock, blues and jazz, with a full band of musicians backing him up. These are Valerie Naranjo (dagomba), Richard Huntley (drums), David J. D'Ambrosio (percussion), Jimmy Greenfield (percussion), Ron Horton (trumpet), Art Baron (trombone), Michael Lee Breaux (reeds), Darry Tookes (vocals), Matthew Whittaker (Hammond B3), Ariel Guidry (vocals), Christian Tookes (vocals), Robert Weiss (drums) en Trevor Bridgewater (bass). The result is a nice diverse record, because after a couple of slightly polished pop/rock tunes, the 2nd part of the album is clearly showing influences from World Music and African Music in particular. On the other hand, it's also combined with Blues and Jazz, so you might compare this to STING or RAUL MIDON, but then vocally completely different. Check it out for yourself at: http://thesidwhelanband.com/

(Points: 7.0 out of 10)


JOY MILLS BAND 'ECHOLOCATOR' (INDEPENDENT/HEMIFRAN)

Out of Seattle comes a rather interesting and sensational band called JOY MILES BAND. This female fronted band is formed around singer/songwriter JOY MILES, who has a great voice that reminds me a bit of STEVIE NICKS. The music is also not that far away from STEVIE NICKS and FLEETWOOD MAC actually. That is a compliment, because not many others reach that level. Here and there we can also hear a Country flirt and basically it is your typical female fronted pop/rock in the end. Besides Joy on vocals and acoustic guitar, the other involved musicians are Lucien La Motte - pedal steel, electric guitar, Tom Parker - bass, vox, harmonica, Mike McDermott - drums and Jack Quick - keys. Together they create a very nice radiofriendly melodic affair, which could already be heard on their previous albums. Opener on their new album is the titletrack Echolocator, a very catchy uptempo Westcoast Melodic Poprocker that features a catchy hook and a strong chorus, kinda like FLEETWOOD MAC circa Rumours. The calmer Get out of town follows and is also a very good Westcoast Melodic pop tune that will be appreciated by the STEVIE NICKS fans. Actually every song is a pleasure to listen to, because the level is quite high and the music very smooth and melodic. Other highlights are Stuck in a rut (AORish with dut-dut keys, like early PAT BENATAR meets FLORENCE WERNER), The peace of things and Message of my love. I think also the fans of singer/songwriter and even female fronted AOR/Poprock will like this, because I also hear similarities to singers like JAIME KYLE, while as earlier mentioned, Countrypop is present as well (Without even asking) and then it sounds like JUICE NEWTON and ILSE DE LANGE. Even fans of SHARON VAN ETTEN or JENNY LEWIS might like this, so it will appeal to a lot of people out there. Mixing all the aforementioned acts, you might have more or less the catchy melodic sound of JOY MILLS BAND. Check out more at: https://www.joymills.com/ and https://joymills.bandcamp.com/album/echolocator

(Points: 8.3 out of 10)

AK & THE BROTHERHOOD 'OH SEDONA' (PARAPLY RECORDS/HEMIFRAN)

AK & THE BROTHERHOOD is a Swedish band formed around Växjö based singer, songwriter and guitarist Alo Karlsson. The band released their debut The outlaw Americana sessions back in 2017 and in that same year they won the Swedish Country Music Championship. Now in 2020 the follow-up Oh sedona is released and without a doubt, this album is filled with a perfect mix of typical American Country, Americana and Rootsy Melodic Poprock, sounding dangerously close to the American acts. 12 songs are included, of which the highlights include Where all the dreams go is and Halfway to anywhere, both very catchy uptempo melodic Americana poprockers a la TOM PETTY and JOHN COUGAR. The material touches a lot of times the American crossover countrypop style and it ain't bad at all when you hear a song like Miles and memories. Vocally speaking WILLIE NELSON comes to mind a lot of times, but musically it is a bit more fresh modern sounding and uptempo, with even a touch of southern rock during the strong midtempo Let the devil reads the bible. Definitely a recommended album from this high quality Swedish Countryrockband, more info at: https://www.facebook.com/AKandthebrotherhood/

(Points: 8.0 out of 10)


STEPHANIE HATFIELD 'OUT THIS FELL' (STEPHANIE HATFIELD MUSIC/HEMIFRAN)

STEPHANIE HATFIELD is a beautiful singer/songwriter who was born in Detroit, but now lives in Santa Fe, USA. Her music is very melodic and when hearing opener Away gently on her 4th album Out this fell, she is not shy to rock out. This first song is a very nice uptempo Melodic Poprocker that sounds like a cross between ILSE DE LANGE and ALANIS MORISSETTE, and actually the rest of the album also touches a sorta cross between Alternative Melodic (Pop) Rock, Country and Americana. Following song Day or decades for example is a very strong catchy tune that has got a lot of hit potential and rocks quite hard actually. Stephanie has a lovely rather unique voice that gives her an own identity and gives the melodies that extra needed touch to standout between the amount of new releases in the musicworld. The album was mixed at the legendary Abbey Road Studios in London, and all together we have here a high quality record that should definitely appeal to any fan of Female Fronted Rock. Other highlights besides the earlier mentioned songs are Gone gone gone, Never go away and . Check out more at: https://stephaniehatfieldmusic.com/

(Points: 8.3 out of 10)

CUTTING CREW 'RANSOMED HEALED RESTORED FORGIVEN' (AUGUST DAY RECORDINGS/)

In the past few years we have seen more classic 80s bands reforming and recording old and new material and some of them went as far as working with an orchestra to give their old material a boost. A FLOCK OF SEAGULLS and RICK SPRINGFIELD for example did this and now there is the return of the legendary band CUTTING CREW, whom also used an Orchestra to reboost their career. Of course that band is known for their ultimate classic (I just) died in your arms, which opens their new album Ransomed healed restored forgiven. The album contains re-recordings of their old songs, which they did with both the Symphonic Orchestra from Slovenia and the Philharmonic Orchestra from Prague, Czech Republic. The result is a refreshing new sound of many great songs this band produced back in the 1980s and i must say that besides the Symphonic arrangements, the band still sounds really terrific. Lead singer and Guitarist NICK VAN EEDE still has got an excellent voice and both musically and vocally speaking, CUTTING CREW always reminded me of Neo-Progbands like IT BITES, PALLAS and JADIS. This is a wonderful album that might be their best record so far, because all the classics are combined now and the fresh modern sound makes them almost the perfect Melodic Neo-Progressive Poprockband. You absolutely need to hear songs like One for the mocking bird, Died in your arms, I've been in love before and Any colour to understand the excitement I experienced when listening to this wonderful CD. It is available through http://www.augustday.net/ADAY063.html

(Points: 8.7 out of 10)


FINAL CONFLICT 'THE RISE OF THE ARTISAN' (GAOLHOUSE RECORDS/UK IMPORT)

The legendary band FINAL CONFLICT already exists for over 35 years and in that period of time they managed to release 8 albums. Somehow they never really broke through in the prog society, despite the quality of their records. Personally I remember that I reviewed one of their albums in the 1990s, but unfortunately I never really went into detail of this interesting British band after that. Now it's time to really get to know them through this new release The rise of the Artisan, which is the follow-up to their 2012 album Return of the Artisan. The music of FINAL CONFLICT is pure (calmer) Neo-Progressive Rock, with a lot of attention for relaxing melodic arrangements in the keyboard- and guitarsolo's, while the strong vocals and songs are clearly tapping out of the MARILLION, IQ and PENDRAGON department. I am safe to say here that fans of such bands will definitely like FINAL CONFLICT a lot. The band's line up consists of Baz Elwood (Bass), Eden Longson (guest Drummer), Brian Donkin (Guitar, Lead vocals), Andy Lawton (Guitar, Lead Vocals) and Steve Lipiec (Keyboards). The shared lead vocals are really good and are perfectly suitable for this type of Prog. Also the included 10 songs are a dream for the fans of Neo-Prog perfection, because right from the start (The rise of the Artisan) until the very end (Breaking the cycle), this album offers high quality material. The absolute highlights are the lovely uptempo progrocker Life #1 (with a very catchy chorus), A clockwork echo and Stop and stare (a la ALIAS EYE). A very nice return and also a lovely introduction again to a talented band out of Stoke-on-Trent. Highly recommended band to fans of IQ, PENDRAGON, PALLAS, early MARILLION and such. More info at: https://fc-music.com/

(Points: 8.5 out of 10)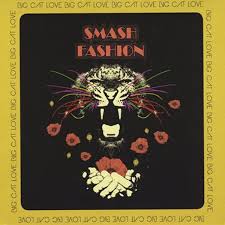 SMASH FASHION 'BIG CAT LOVE/ROMPUS POMPOUS' (ELECTRIC PUDDING RECORDINGS/USA IMPORT)

Now this was quite a massive press package from a sensational L.A. based band called SMASH FASHION, because it featured a bunch of cool 7" singles, CDs and a VINYL RECORD. They might be one of the greatest Classic Rock discoveries from the past few months for me personally after listening on a saturday evening to their music. The band already exists for quite some time now, with their debut album Gentlemens guide to sophisticated savagery dating back to 2006. Big cat love followed in 2014 and in 2018 their most recent album Rompus pompous was released. At first sight I thought this was a sorta STEEL PANTHER ish band with an over-the-top Party 80s Hair Metal sound and fun explicit lyrics, but SMASH FASHION have definitely much more to offer and are actually combining 70s Glamrock, Classic Vintage Rock, Powerpop and just a tiny bit of 80s Melodic Hardrock. SMASH FASHION is actually a sorta supergroup, as it features musicians whom played in popular bands before. The line up consists of Roger Deering - vocals & guitar, Lloyd Stuart Casson - lead guitar (ROCK CITY ANGELS), Scarlet Rowe- electric bass, Nigel Mogg - Bass (QUIREBOYS) and Reijo "Repo" Kauppila - drums (SMACK). The coolest thing about them is the fact they combine so many past Rock elements and you can hear all these influences throughout their music. Their debut album Big cat lover for example starts with a VAN HALEN ish Classic Hardrock tune called Wicked ways, which is followed by a very strong Melodic Rocker titled Marionette. As already mentioned, there's a lot of diversity going on here, because the midtempo Your love to suffer has some slight DAVID BOWIE similarities, while the Classic Rock sing-a-long Stay off my la la is a deadringer for fans of CHEAP TRICK. The titletrack reveals a 70s Classic Rock vibe a la MOTT THE HOOPLE, SMALL FACES, ROLLING STONES and even reminds me a bit of HANOI ROCKS. Just a kiss at the starting line is basically a perfect cross between Classic Rock and Melodic Rock. Aim for the heart is definitely going for the fun Classic 80s Glamrocksound with a bit of RATT, POISON and CRUE thrown in for good measure, while T-REX/THE SWEET ish 70s Glamrock is clearly hearable during Blame it on the brandy, which also has some slight similarities to classic THIN LIZZY ish 70s Hardrock. Or how about the pure 70s KISS rocker Stairs to nowhere, with a cool early 80s Powerpop guitar riff a la RICK SPRINGFIELD? Basically this song is pure American fun Rock and Roll at it's very best!

The 7" vinyl single of non-album track Junkie luck has a great cover of our own Dutch legends' the GOLDEN EARRING classic Long blond animal as Side-B. Their 2018 album Rompus pompous follows the same direction as their 2014 record, so once again a mix of 70s Glam, Classic Rock, Powerpop and 80s Melodic Hardrock. Here and there some keys have been added, played by guitarist Lloyd Stuart Casson, and somehow the overall sound has a slightly more early 80s authentic American Rock touch, not far removed from the legendary band STRANGER (if anyone remembers them) and also I must think about a rockier version of early NIGHT FLIGHT ORCHESTRA sometimes, but trust me their Classic Rock of the previous album is still the main style. It just sounds a bit more mature and fuller in sound, with also a lot of great songs among the 11 included. Highlights are definitely the classic Hardrock of Soft as a rock (Helium head), with it's lovely guitarsolo, the VAN HALEN/early Y&T ish Teenage demon, the catchy THE SWEET ish uptempo Melodic Glam/Hardrocker Runs in the family (with lovely 80s soaring guitarsolos), the uptempo classic early 80s Hardrocker Gentle hand, the heavy midtempo Smiles and daggers and the classic T-REX ish Glamrocker Proper way to eat a muffin. All I can say here is that you must not miss one of the finest L.A. bands around these days, so check them out a.s.a.p. at: http://www.smashfashionmusic.com/

(Points: 8.7 out of 10)


FIGHTER V 'FIGHTER' (ROCK ATTACK RECORDS/CARGO RECORDS/GERMANY IMPORT)

Back to Classic 80s AOR/Melodic Rock with FIGHTER V, a band from Switzerland with a sound that is dangerously close to the European AOR sound from the 1987 school of bands like TOBRUK, CRAAFT, NO EXQZE, DALTON, KARO and such. In fact, it's like we stepped back in time and are really listening to one of the many new European acts which were trying to become the next EUROPE or BON JOVI way back in 1987. If you hear songs like the catchy uptempo AOR/Melodic Rockers Frontline and City of sinners (hello TOBRUK!), Heat of the city (superb huge dut-dut keys/anthemic BON JOVI chorus driven) and Fighter (a wonderful follow-up to BON JOVI's The hardest part is the night), there's no doubt that this Swiss band is trying to re-capture that mid to late 80s keyboards/hookladen/chorus/guitarsolo of that period, also packed in a similar massive sound as those bands. Of course you can also compare their Arena Rockound to H.E.A.T. (just listen to the sensational Can't stop the rock for example), which is not that strange, because H.E.A.T. keyboardplayer Jona Tee co-produced their debut album. The band was formed a few years ago and their current line-up consists of David Niederberger - Vocals, Marco Troxler - Guitar, Luca Troxler - Bass, Lucien Egloff - Drums and Felix Commerell - Keyboards/Synthesizer. Although nothing new is brought here, the guys are doing a great job to make picture perfect hookladen uptempo keyboard driven AOR/Melodic Rock from start to finish on their very first album. Not a single dull moment to be found here and it's like young bands like FIGHTER V, H.E.A.T., ONE DESIRE and such to keep the flame alive for this genre. They also seem to capture that fun 80s sound live on stage very well, so let's hope they will follow the footsteps of H.E.A.T. to become bigger in the near future. For now, their debut album is a must-have for fans of classic early BON JOVI (first 2 albums), CRAAFT, FIRST AVENUE, TOBRUK, BAD HABIT, DALTON, DAVINCI, TREAT, KARO, NIAGARA and the thousands of other bands the 80s AOR/Melodic Rockgenre brought us 3 decades ago, but also the fans of the newer generation (H.E.A.T., ONE DESIRE, ART NATION, ECLIPSE, SHIRAZ LANE, THE RAGGED SAINTS, GATHERING OF KINGS, etc) need to check out FIGHTER V a.s.a.p. More info can be found at: https://www.fighter-v.com/

(Points: 8.7 out of 10)


MATTHEWS SOUTHERN COMFORT 'THE NEW MINE' (MIG MUSIC/GERMANY IMPORT)

British singer/songwriter IAIN MATTHEWS has been in the music business for over 6 decades now, starting in the legendary Folkrockband FAIRPORT CONVENTION all the way back in the 1960s and reaching his fifteen minutes of fame in 1970 when he scored a major hit with the cover of the JONI MITCHELL song Woodstock. The following 50 years he continued a solo career, but was also part of several bands, including the MATTHEWS SOUTHERN COMFORT, with whom he now releases a new album titled The new mine. Actually this band was the name of his first solo album in 1970, but eventually it became a band besides his solo career. The new mine is a new album they recorded, which musically is a Folk pop/rock adventure that has clear similarities to FAIRPORT CONVENTION and such 70s type of acoustic tingled singer/songwriter/folk/pop/rock that was 50 years ago very popular. However, when listening to the album you can hear much more actually. The songs are melodic, tell us stories and are filled with close harmonyvocals like we know it from classic CROSBY, STILLS, NASH & YOUNG or VENICE (C'mon Amigo). On the album are a few covers, but most of the tracks are originals. Opener Ethiopia is one of the covers, once again a JONI MITCHELL original, done quite nicely, but more interesting are the original songs of the band, of which the highlights are The hands of time, Feed it, Patty's poetry and The hole. As mentioned, there are also other music influences, such as the bluesy Working in the new mine, the Country ish Inbetween and the uptempo Americana pop/rocker Starvation box. Concluded, this is a very nice diverse album that will appear mostly to the fans of the somewhat calmer 1970s way of making Popmusic, which was made up of singer/songwriter, folk, pop/rock, Americana and some blues elements. If you like VENICE for example, I would like to ask you to check this out a.s.a.p., although of course bandleader IAIN MATTHEWS of the MATTHEWS SOUTHERN COMFORT was already making music long before VENICE even started! Nervetheless I think you will now understand how this album more or less sounds like. More info can be found at: http://iainmatthews.nl/

(Points: 8.2 out of 10)

ROB TOGNONI 'CATFISH CAKE' (MIG MUSIC/GERMANY IMPORT)

In 2019 I was able to catch a great free live performance of Australian guitarist ROB TOGNONI around the corner from where I live. It was one of many great live performances at the Big Rivers Festival. It's with tears in my eyes and probably of thousands more people that this event will not take place in 2020 due to the corona virus. Fingers crossed next year it will return, but meanwhile we can happily still enjoy new music of some of the acts which appeared on this important festival of my hometown Dordrecht. Rob released a new CD titled Catfish cake, which contains his typical brand of bluesy boogie rock and roll. Without a doubt, this is excellent rocking music with a lot of soul and you can only imagine how well songs like the damn catchy ZZ TOPish Boogie rocker Captain magic, the superb twin-guitar driven No sleep in hell (even a bit THIN LIZZY) and the straight-ahead AC/DC ish rockers Fat Orange man and Conspiracy deep state will go down live. All of the 12 included songs are winners here and will mostly appeal to fans of pure heavy Bluesrock in the style of WALTER TROUT, RORY GALLAGHER, JULIAN SAS, but also some cool straight-ahead rock and roll like the aforementioned ZZ TOP and AC/DC can be heard here and there. This mixture, along with some really fun and sometimes critical lyrics, it makes Rob standout between the rest. Make sure to check out Rob's sensational new album at: https://www.robtog.com/bio_en.htm

(Points: 8.3 out of 10)


BIBI 'FROM BIBI WITH LOVE' (INDEPENDENT/HEMIFRAN)

Although it starts quite calm, the tempo is going up after a few songs and that gives the album of singer/songwriter BIBI from Copenhagen, Denmark the push which is needed to impress. In fact, when the catchy pop/rock songs Any man and the radio potential Keep me dreaming are played on the stereo here, it is clear that Bibi is a talented singer who can sing some great memorable melodies. The music is a mix of calmer singer/songwriter pop, light catchy radiofriendly pop/rock and some relaxing Jazzy mood music (ETTA JAMES) when hearing a song like Lingerie (in the style of I just want to make love to you). This diversity makes it a great album and especially Bibi's lovely spot-on vocals is giving it that extra needed touch to surprise and standout between the rest. The album is musically speaking really not far removed from the Dutch BLACKBIRD, whom is at the moment promoted quite heavily in The Netherlands, although even a bit of CARO EMERALD comes to mind sometimes. More info at: https://bibimusic.bandcamp.com/releases

(Points: 8.0 out of 10)

BLACKBIRD & CROW 'AILM 2020' (MIG MUSIC/GERMANY IMPORT)

Ailm is the 2nd album of the Donegal, Ireland based duo BLACKBIRD & CREW. Musically speaking this is a very interesting adventure that shows a bit of an own identity actually. The duo consists of vocalist Maighread Ni Ghrasta and Stephen Doohan (Guitars/Bouzouki/Mandolin/Stomp Box), and 16 songs are included in total. The music touches Celtic and Folk influences from their homeland Ireland, but there's also influences of Alternative Rock, Dark Folk, Bluesrock, Psychedelic Rock and such. In fact, it sometimes sounds like a cross between THE BLACK KEYS, MARISSA NADLER, JEFFERSON AIRPLANE and SINEAD O'CONNOR! The most remarkable thing about the duo are definitely the vocals of Maighread, because a lot of songs start quite calm and like your typical Irish Folk/Celtic traditional songs, but almost each song develops into something completely different thanks to especially the vocalwork. This can be heard quite quickly on the album during the song The witch that could not be burned, which features some amazing vocals that remind me of classic 1960s GRACE SLICK a bit. Maighread has an enormous vocal range that really grabs you when listening. Also the Blackbird song is an interesting one, starting slow, but developing into an uptempo folkrocking piece. The album was by the way co-produced by BRIAN MASTERSON (THE CHIEFTAINS, VAN MORRISON, ELVIS COSTELLO) and overall the mixture of classic Irish Folk/Celtic Pop/Rock, some Singer/songwriter of the JONI MITCHELL kind, the darker side of NICK CAVE and calmer Bluesy Stompin' Psychorock is very interesting and thanks to the superb diverse vocals of Maighread (a cross between GRACE SLICK and SINEAD O'CONNOR, mixed with some Spoken Word parts a la PATTI SMITH), it is a pleasure to listen to this album! Also please listen to the beautiful calmer Folk classic Margaret the Martyr or the ballad ish A pox on you! It is without a doubt an album that should appeal to a lot of people due to the diversity and also because Ailm offers something a bit different than the standard pop/rock music out there. Check out all at: https://blackbirdandcrow.ie/

(Points: 8.3 out of 10)