HOT NEW REVIEWS
G. COMBO 'GRAN RESERVA' (G. COMBO MUSIC/XANGO MUSIC DISTRIBUTION)
Out of Lisbon, Portugal comes G. COMBO, a band/project formed around Owem-G: Vocals, guitar, bass, acordeon, drums & percussion, who is assisted by Joel Pinto: Sax, Joao Maia: Percussion & coros, Mattia Corda: Trumpet & Piano, Iris Ceulemans: Trombone, Bea Borio: Clarinet and Marino Munitić: Violin. Together they create a very fun relaxing summer ish sounding album that mixes Reggae with Cuban/South American influences, with a bit of jazzy here and even a touch of Hip/Hop there (like during the song Deja que vaya). 12 songs are included, and it's with music like this that most of them sound like instant radio hits, such as the incredible catchy Miel Y Limon that could easily become a big summer hit! If you're starting to become interested then go to: https://gcombo.bandcamp.com/album/gran-reserva
(Points: 8.0 out of 10)
HALTADANS 'LIGHT IDA LUM' (MJELG/XANGO MUSIC DISTRIBUTION)
HALTADANS is a Folk band from the Shetland Islands and Light ida lum is their new album. Consisting of Ewen Thomson, Lois Nicol and Maurice Henderson on fiddles, Grant Nicol on guitar and John Clark on bass, this band plays traditional Shetland music, but also deliver own compositions. The result is a very fun and happy sounding Celtic Folk album and probably the first I ever get to hear from the Shetland Islands. Make sure not to miss this album if you're a fan of classic Celtic/Folk Music. More info at: www.haltadans.com
(Points: 7.5 out of 10)
SCUSE INUTILI 'COME PENSI DI SCAPPARE' (RADICI MUSIC RECORDS/XANGO MUSIC DISTRIBUTION)
SCUSE INUTILI is an Italian Alternative Rockband out of the Toscana region and I believe they are making their debut with this Come pensi di scappare album. I could not trace much info on this threesome, but their album sounds very strong. The lyrics are in Italian, but that's no problem at all, because the songs rock hard and are also bringing a lot of beautiful catchy melodies. Sometimes it reminds me of the 1990s when I discovered quite a few Italian melodic rockbands (DHAMM, ORO...), although SCUSE INUTILI has a modern rock edge, which is perhaps closer to a band like MUSE or RADIOHEAD. Songs like Difetti, Polvere, Silenzio and Sabbia are very strong midtempo melodic rockers with a modern prog and groovy influence like a mix between classic DHAMM, RADIOHEAD and MUSE, with a focus on catchy melodies. Quite a surprise this album, because I have not heard many Italian sung rock for quite a while, so this is more than welcome. A song like Paglia is the first uptempo rocker on the album and this has some similarities to THE KILLERS and KINGS OF LEON. It is followed by the first ballad on the album, Palato and with Parentisi, they present us a faster uptempo almost punky altrocker in clear 90s style. Things close nicely with the acoustic ballad Ovvio. Nice record for sure and recommended if you're interested in Italian sung modern melodic rock. More info at: https://www.facebook.com/ScuseInutili/
(Points: 8.4 out of 10)
YULIESKY GONZALEZ 'CUBANERO' (ONE WORLD RECORDS/XANGO MUSIC DISTRIBUTION)
The Cuban Trumpet player and composer YULIESKY GONZALEZ is making his debut with the album Cubanero. Besides Yuliesky on Trumpet, guest players include Guitarist Bjarne Roupé (who performed with MILES DAVIS, TOOTS THIELEMAN and countless more) and Saxofonist Tomas Franck (who performed with JOHN SCOFIELD, DAVID SANBORN and many more). Besides these 2 well-known players, there are a lot more musicians helping out here and all together Cubaniero is a very nice album that is sometimes a bit complex, while at other moments more relaxed and always situated around Yuliesky's trumpet playing. The music is jazzy with likewise the Cuban influences which makes it sound very smooth and overall the album has a certain summer vibe, especially when you listen to a song like Santisimo that starts very calm but develops into an uptempo South American flavored cocktail of Jazz, Fusion and Cuban Music in classic 1970s style. Although it might sound negative to some fans of this genre, but for most people this will sound like LOVE BOAT or HERB ALPERT from the 1970s, so perhaps a little commercial. On the other hand, it's done very well and therefore recommended to check out more at: https://www.oneworldsmusic.com/yulieskygonzalez
(Points: 8.2 out of 10)
GIOVANNI BATTAGLINO 'ALLA PORTA DEI SOGNI' (ALFA PROJECTS/XANGO MUSIC DISTRIBUTION)
Not much info on this talented singer/songwriter/guitarist from Italy, but GIOVANNI BATTAGLINO has been active for quite some time now and his latest album Alla porta dei sogni is filled with very nice melodic Jazz-Pop that is based around beautiful melodies and Giovanni's relaxing voice. 12 songs are included in total and the highlights are la donna al fiume, Giovanni, Lanterne magiche, although you must also listen to the calmer acoustic driven songs Carmine and Fanciulla in fiore. He also throws in a slightly experimental jazz song here and there, such as Swing dello scoprione, but in general speaking this is a calmer jazz-pop affair, perfectly suitable for late summer nights. Check out more at: https://www.youtube.com/channel/UCLCLhcMxtnPmb0jwwqwOpTg
(Points: 8.3 out of 10)
VARIOUS ARTISTS 'FONO FOLK AND WORLD MUSIC SELECTION 2020' (FONO HUNGARY XANGO MUSIC DISTRIBUTION)
17 songs from 17 different bands are in total on this rather interesting compilation album put together by the Hungarian FONO MUSIC HALL in Budapest. The result is musically speaking very diverse, although the basic genre is situated around World Music and Eastern European Gypsy Folk Music. However, some acts are clearly also introducing other genres here and there, such as Jazz in the song from CSIK JANOS ET MEZZO and the Scottish Celtic influences by the bands ROSZDAMARO and HERCZKU ET AMADINDA (even featuring Turkish influences). There are quite a few bands instrumental, but also bands with vocalists and if I had to pick the favorite bands of whom I would love to hear more material, I would choose TERRA PROFONDA (the best band on the CD), CIMBALIBAND, BABRA, BOBAN and MARKOVIC ORKESTAR. Hopefully more info on them soon, but meanwhile check out this recommended compilation CD! More at: www.fono.hu
(Points: -)
TOM FAIRNIE 'LIGHTNING IN THE DARK' (BIRNAM/XANGO MUSIC DISTRIBUTION)
Out of Scotland comes singer/songwriter TOM FAIRNIE, who recorded his new album Lightning in the dark in Austin, Texas along with Grammy nominated producer MEREL BREGANTE. Some of the musicians performing here on this album have worked with BOB DYLAN, JOHNNY CASH, JACKSON BROWNE, WILLIE NELSON and such. Anyway, Tom is the singer/songwriter who should musically speaking be ranked somewhere between BOB DYLAN and JOHNNY CASH. During a country ish song like Lightning in the dark it is quite close to JOHNNY CASH. Here and there the Scottish influences come forward during the Celtic influenced Isn't that the way, but most of the material is singer/songwriter based a la BOB DYLAN. Check for yourself at: https://tomfairnie.com/home-news
(Points: 7.5 out of 10)
ANDREW BARNUM 'DEAR ANCESTOR' (FOGHORN RECORDS/AUSTRALIA IMPORT)
Australian singer/songwriter ANDREW BARNUM has a national hit with the song Boom box back in the 1980s as part of the band VITABEATS. Now many decades later he present us a new solo-album, which musically is a mix of well-thought singer/songwriter Folk and dark slow Bluesrock, with Andrew almost talking instead of singing, kinda like LEONARD COHEN, TOM WAITS, BOB DYLAN and especially NICK CAVE, but then with clear bluesy influences a la LEAD BELLY or SON HOUSE as well. It's a very original album actually that works at certain circumstances, because it sounds quite dark most of the time. 10 songs are included and if you are used to Andrew's way of singing in that TOM WAITS or NICK CAVE kinda low speaking voice, then you will love Dear ancestor for sure. A few times things get a bit more uptempo rocking in an Americana kinda direction, such as Clapsticks, which happens to be the best song, but most of the time it is quite slow to midtempo orientated. Make sure to check out Andrew's music if you're a fan of the aforementioned artists, then please go to: https://www.andrewbarnum.com/
(Points: 7.8 out of 10)
MELISSA BLACK 'THE EDEN PROJECT' (FOGHORN RECORDS/AUSTRALIA IMPORT)
When listening to the beautiful melodic opener Rainbow of the mini-CD of Australian singer/songwriter MELISSA BLACK, it is clear that we are dealing with a very talented musician. Melissa is not only playing the paino, but also has a great voice and she is able to write perfect classic melodic pop/rock songs in the 1970s style. Besides Rainbow also following track Fallen angel and the superb Of mountains & sea make you long back to a time when female singers like CAROLE KING, CARLY SIMON, STEVIE NICKS, SANDY DENNY, KARLA BONOFF, JAMES TAYLOR, JAIME KYLE, CHRISTOPHER CROSS and many others ruled the airwaves with non-stop hits. The only pity is that there are only 5 songs included on the album, because you want to hear much more of this sensational singer/songwriter. Highly recommended to fans of clean melodic popsongs in the old fashioned style. More info at: https://melissablack.com.au/
(Points: 8.6 out of 10)
ADAM JONES 'THE DARK SIDE OF THE EARTH' (FOGHORN RECORDS/AUSTRALIA IMPORT)
ADAM JONES is an Australian singer/songwriter who plays a mixture of country, folk and blues, with an alternative touch and he has been doing this for over 35 years now. His latest album is titled The dark side of the earth, and this is like his past work a combination of these styles again, although there is quite some calmer country ish material to be heard here. Adam is at his best when he rock and he does that during Cupid, which is a rather nice uptempo melodic rootsy rocker and actually very catchy as well! Check out all on Adam at: https://www.facebook.com/adamjonesmusicaustralia
(Points: 7.7 out of 10)
FIONA JOY HAWKINS 'MUSIC FOR THIS MOMENT... A PIANO JOURNEY THAT FINDS JOY' (FOGHORN RECORDS/AUSTRALIA IMPORT)
FIONA JOY HAWKINS is an Australian vocalist and pianist who already released countless albums the past 15 years and her latest one is the beautiful semi-instrumental piano album Music for this moment... a piano journey . Definitely a good clean quality CD with amazing piano playing of Fiona. There is a lot of guests included, such as the legendary TONY LEVIN on bass! Tony is of course known for his involvement with many progrockbands, such as YES, LIQUID TENSION EXPERIMENT, KING CRIMSON, but also PINK and thousands more! Fiona also sings here and there, but basically this album is based around Fiona's amazing piano playing. More info can be found at: https://fionajoy.com/
(Points: 8.2 out of 10)
TIM WALKER 'BRIDGE OF ANGELS' (FOGHORN RECORDS/AUSTRALIA IMPORT)
Australian singer/songwriter TIM WALKER has been active in the Folk and Country scene for quite a while, and his new album Bridge of angels brings him into a nice calmer melodic singer/songwriter pop/rock direction that reveal British pop/rock influences in such great songs like The loving arms and Mirror of love, while some TOM PETTY similarities can be heard during Red velvet chair and Streets of Rome. Not bad at all, so go check him out at: https://medianews.foghornrecords.net/tim-walkers-new-album-bridge-of-angels-out-now/
(Points: 7.8 out of 10)
THE SHEYANA BAND 'BIG LOVE' (FOGHORN RECORDS/AUSTRALIA IMPORT)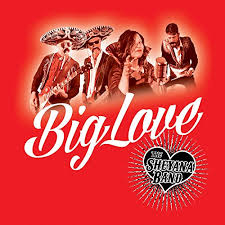 I had never heard of THE SHEYANA BAND before, but after hearing their latest album Big love, I am quite eager to hear much more of this Tasmanian rockband. The band is formed around Sheyana Wijesingha ​(Vocals/Acoustic and Electric Guitars), who has already done a lot in the past and is in her homeland of Australia quite well-known. However, outside of Australia I think she is unfamiliar, which is a pity, because she has a great voice and her music is very impressive. Besides Sheyana, other involved musicians are Dan Jeffrey (Bass Guitars), Beau Thomas (Drums) and Scott Mainwaring (Guitars). Anyway, 14 songs are on this album and I have to say it sounds very sensational, with a nice mixture of bluesy rockers, classic rock and AOR/Melodic Rock. A lot of the songs are uptempo and have a positive vibe, balancing between classic rock (Big love, Honesty, The middle) and pure AOR/Poprock a la HEART/JAIME KYLE (Blindside, Keep the change, Borderline and the superb Your will), although here and there also a bluesy rocker is included (Soul sister, On my mind and the last couple of songs). There is also time for a (semi) melodic rock ballad, such as during Mr Jackson and Stories. The closing track Roll like a rock somehow reminds me a bit of SARAYA, but when things get a little bluesier and classic rock ish, perhaps HEART is a really good comparison in general speaking. I have to say I am very surprised by this lovely melodic album, with excellent singing and beautiful melodies. Any fan of the classic AOR/Melodic Rocksound with female vocals will absolutely love this album for sure. More info at: https://sheyana.com/
(Points: 8.7 out of 10)
DAXTON 'IN VERSES' (FOGHORN RECORDS/AUSTRALIA IMPORT)
I was unfamiliar with DAXTON, but apparantly this Australian singer/songwriter/guitarist, who is actually named Daxton Paul James Monaghan, he has already released 8 albums! His new album In verses is quite a nice record actually that makes me interested in his earlier work. The music is more or less mature melodic rock with a sorta 80s meets 90s touch, reminding me somehow of legendary Aussie bands like NOISEWORKS and DRAGON. It is mostly sitting in a midtempo direction, with some groovy vibes and DAXTON has a really great voice that suits the music very well. 9 songs are included, of which the highlights are I don't mind, Strange little creatures, Sanctuary (AORish) and Stain. Although towards the end it gets a little less melodic rock and moves slowly towards darker alternative powerpop with also a slight bluesy touch, I think the fans of aforementioned bands will appreciate this DAXTON a lot. Check out more at: https://www.facebook.com/pg/Daxton6
(Points: 8.4 out of 10)
DIANA ANAID 'MY QUEEN' (FOGHORN RECORDS/AUSTRALIA IMPORT)
Diana Ah Naid, also known as Diana Anaid is an Australian alternative rock singer-songwriter with already quite a few releases so far. Her latest album is titled My queen, on which she assisted by Bassists Dean Sutherland and Nik Young, Drummer Nathan "Queezy Beats" Williams, Guitarist Nathan Correy, Keyboardplayer Connor Fitzgerald, Producer Steve James and Saxophoneplayer Martha Baartz. 11 songs are included, of which opener Into your heart starts with almost KATE BUSH high pitched singing, but eventually turns out to be a ALANNIS MORISSETTE ish pop/rocker and so it continues throughout the rest of the album. The vocals of Diana are not groundbreaking and the music is also nothing new actually, although it is all done at a reasonable level. Highlights are Better girl (midtempo), Can't apologise (uptempo) and the very catchy Mortify me (best song, great chorus and a strong uptempo melodic rocker). Braveheart and a few of the other songs are actually quite polished poprockers that smell a bit like a mixture between KELLY CLARCKSON and THE BANGLES. However, overall it is pure 90s female fronted poprock like we have heard it by countless female singers back in that decade. Not bad at all, but also nothing that special I'm afraid, unless you're a fan of such poprock of course! More info at: www.dianaanaid.com
(Points: 7.4 out of 10)
MICK HART 'AWAKE' (FOGHORN RECORDS/AUSTRALIA IMPORT)
Awake is the new album of Australian singer/songwriter/guitarist MICK HART and this one balances between calmer acoustic material and classic rock tunes. Mick is a talented musician who can play various instruments and he is a great singer. When he is doing stuff on his own, he offers nice singer/songwriter material, but it gets really interesting when he starts rocking, such as can be heard during The way it is (a la JOHN COUGAR), Inside of nowhere, All then none and Time for the new, which have somehow LED ZEPPELIN ish similarities due to it's mix of bluesy and groovy rocking vibes. On the other hand, there is as mentioned also a lot of calmer singer/songwriter material and the in-between semi-rockballad Escape is a very good MIKE TRAMP ish tune. Concluded, it's a nice combination, but let's hope for more classic rock ish material on a future record, because that's where Mick sounds at his best, especially during the classic rock anthem The way it is. More at: http://mickhart.com.au/
(Points: 8.0 out of 10)
VIOLENT FEMMES 'WE CAN DO ANYTHING' (FOGHORN RECORDS/AUSTRALIA IMPORT)
The American band VIOLENT FEMMES is quite legendary, because they were one of the most successful alternative rockbands of the 1990s. They sold more than 9 million records by 2005, but the past 20 years they only released 2 new albums, of which We can do anything is their latest, dating back to 2016. Their music is Folk/Punkrock with an alternative touch and especially in the music industry they are hailed as heroes. The threesome deliver a nice record here, but by now the bands that were obviously influenced by them, they are now bigger and better than the originals of VIOLENT FEMMES I'm afraid. DROPKICK MURPHYS for example is a similar sounding band, but they are selling out massive arenas where as VIOLENT FEMMES is still an unfamiliar name to most people. Nevertheless, it is good to see them still alive and kicking with this album and I can recommend it to anyone who likes their altrock to sound a bit folksy and punky. More at: https://vfemmes.com/
(Points: 7.5 out of 10)
TEXAS STRANGERS 'BORDERLINE' (FOGHORN RECORDS/AUSTRALIA IMPORT)
Although TEXAS STRANGERS hails from Australia, they bring us a sound that is clearly American orientated. It's a mixture of Countryrock, Bluesy Rock and a bit of Southern Rock. They fit somewhere between DOC HOLIDAY, KENNY CHESNEY, JOHNNY CASH and LYNYRD SKYNYRD. It all sounds very good actually, with strong vocals and some very catchy tunes, so in the USA they would do really well. Personally I prefer the rockers on Borderline, such as the titletrack, Fall, Always in the rain, Tara's sun and Take me out to the country (somehow reminding me of BRETT MICHAELS/POISON). However, the band also takes a step back on a bunch of songs, like the Americana ish tunes Blue to green, Texas, River of tears (a la JOHNNY CASH) and You ain't foolin' me (a la DANNY VERA), but pure Country ballads can be found as well in the shape of Don't say you loved me and End of the show that seem to be close to a typical American modern country artist such as KENNY CHESNEY, BRAD PAISLEY and KEITH URBAN. Basically we have a nice mixture here and you can check them out if you're starting to become interested at: https://www.facebook.com/TexasStranger
(Points: 8.3 out of 10)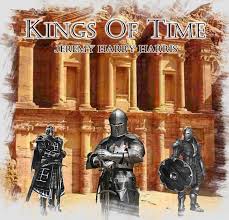 JEREMY HARRY HARRIS 'KINGS OF TIME' (ROCK PUPPY RECORDS/AUSTRALIA IMPORT)

Perth, Australia based singer/songwriter JEREMY HARRY HARRIS used to be in STONE CIRCLE, but after that band broke up in 2014, he started working on a solo career and the result is Kings of time, which is also his first solo-CD. 14 songs and a bonustrack are included and musically it is mostly reminding of the American rocksound of the late 80s/early 90s. It is a very enjoyable journey with a lot of highlights and many fond memories of the past, but still sounding fresh and up-to-date, yet reminding me of so many of the legendary bands in this genre. He got help on his album from Guitarist/Bassist/Keyboardplayer Reinier Martínez Rodríguez, Guitarist Fabian Rodríguez, Bassist Alex Jorge (Mole), Drummer Castillo Lopez Gonzalez and Keyboardplayer Rocio Carballoza Martinez. Opener Breathe is a lovely classic melodic hardrocker in the style of TYKETTO, FIREHOUSE, HARDLINE, TALISMAN, HAREM SCAREM, DANGER DANGER, BRITTON... while following Sister is a bit rawer. Kings of time introduce some QUEEN ish classical music influences and is basically a very strong classic rock tune with soaring guitarsolo. See you see me is a very nice early 90s semi melodic rocker in classic American style a la LILLIAN AXE, KNOW ILLUSION and NELSON. A little calmer, but in the same kinda style is Go & fly, which also has some similarities to INNUENDO and very precise guitarwork a la SLASH. Get back up is a very catchy 80s influenced uptempo melodic power/poprocker that sounds like a perfect cross between early 80s RICK SPRINGFIELD, JELLYFISH and NELSON's Life. Sold me out is going for a more groovier rocksound, kinda like the early 90s EXTREME side of life, with even some POISON 4th album similarities and also KING OF THE HILL here and there. Skeletons is a bit proggy rock orientated and reminds me of a cross between ENCHANT and KING'S X, with also some very strong TALISMAN similarities. Break your heart continues the proggy and groovy approach, with still a melodic rock chorus. Northern lights follows and has an even more melodic rock chorus, reminding me so much of classic TALISMAN. Then we get to hear the first real pure 80s uptempo tune, namely the lovely melodic rocker When the walls come down, which is close to 80s BON JOVI, DANGER DANGER's first and ICON's 3rd album. Tomorrow never comes is back to the TESLA/LILLIAN AXE ish groovier melodic hardrock, while Nothing without you is a pretty good classic uptempo melodic rocker of the FIREHOUSE school of 1990 mixed with a bit of POISON's Flesh&Blood. Find my way home closes the album in a more 80s uptempo AOR/Poprock direction, a very catchy tune a la RICK MATHEWS! This album is filled with killer songs, features strong vocals and has in general a real authentic classic melodic rock feeling with no single dull moment, while it is quite sensational sounding! Highly recommended to fans of bands like TALISMAN, HEAVEN'S EDGE, LILLIAN AXE, TYKETTO... More info at: https://jeremyharryharris.com.au/
(Points: 8.5 out of 10)
BLACK ACES 'NEVER CHANGE' (BLACK ACES MUSIC/AUSTRALIA IMPORT)

The new album of the Australian band BLACK ACES was co-produced by the legendary MARK OPITZ (INXS, DIVINYLS, AC/DC, KISS, NOISEWORKS, STEELHEART, SWANEE, COLD CHISEL, THE ANGELS...) and is basically a classic piece of Australian Hardrock the way it was done a lot in the 1970s and 1980s, with thanks to the enormous success of AC/DC. Anyway, BLACK ACES was formed some time ago and have already released a couple of albums before this mini-CD. The band's line up consists of Bassist Alex McMillan, Drummer Pete McMillan, Lead Guitarist, Vocalist Tyler Kinder and Rhythm Guitarist Jarrad Morrice. 5 songs are included, of which opener Never change seriously kicks ass, as this is a superb classic hardrock tune that sounds like a mix between AC/DC, KINGS OF THE SUN and BRITNY FOX, with a gang-vocals driven sleazy late 1980s chorus a la L.A. GUNS. Feverdreams continues this style, with memories of classic DIRTY LOOKS and of course AC/DC again. Can't stand waitin' is a bit simpler and closer to KROKUS and BRITNY FOX. Speaking of BRITNY FOX, I can remember them covering the SLADE classic Gudbuy t'Jane back in the day and BLACK ACES do the same here. Closing track of this mini-CD is Too much rain, a lovely classic uptempo Hardrock tune in the best AC/DC tradition you can get. Concluded, this BLACK ACES from Australia is a big ballsy classic hardrockband in the style of the aforementioned bands, so make sure to check them out at: https://www.blackacesrock.com
(Points: 8.3 out of 10)
BOURBON STREET 'STOP AND LISTEN' (INDEPENDENT/FRANCE IMPORT)
Formed in 1992, the French duo band BOURBON STREET has performed over 900 concerts and released several albums. Their latest is titled Stop and listen, which is a lovely mixture of Americana, Blues and Folk in a mainly acoustic New Orleans kinda sound. The duo consists of Eric "Catfish Slim" Vacherat/Vocals, Guitar and Cyril "Smokin" Menet/Guitar and what they are doing on the 13 included songs is of a very high level. You would really think this is coming out of the Deep South of the USA, but the duo really comes out France. Vocally very strong and aside from a few covers, including a brilliant cover of the RORY GALLAGHER classic Seven days, the duo is also able to write quite a few original songs. Check them out at: http://bourbon.street.free.fr/
(Points: 8.0 out of 10)
ALL MY FRIENDS HATE ME '2 SONGS' (INDEPENDENT/USA IMPORT)
Out of L.A. comes ALL MY FRIENDS HATE ME, a band with not much information, but the 2 songs they sent me are definitely sounding very impressive. The band is playing radio-ready commercial modern poprock with singable choruses and nice hooks. I would not be surprised if this band will be picked by a major label soon in L.A. and a full-length debut album will be launched. It might not be really original, this band definitely is doing things perfectly well, so they should be able to appeal to fans of bands like THE KILLERS, NEON TREES, KEANE and so on, although they do have a Garage Rock kinda edge to their song Stay up. Potential band, so go check them out at: https://allmyfriendshateme.bandcamp.com/
(Points: 8.3 out of 10)
JOHN MICHAEL HERSEY 'THE REINCARNATION OF ROCK' (INDEPENDENT/USA IMPORT)
Out of the New York state comes multi-instrumentalist JOHN MICHAEL HERSEY, a very talented and diverse musician who has a very good voice and he is also very productive, because The reincarnation of rock is already his 13th album. The included music is a bit 1970s inspired quirky progressive pop/rock like a mixture between JETHRO TULL, FISCHER Z, THE SPARKS, KAYAK and GENESIS. 19 songs are included and it is a very diverse album, with mostly short songs that are based around a melody. You can even trace late 1960s THE BEATLES influences here and thankfully it's all done at a high level, so John's music is definitely recommended. It's not pure prog, but sure has the elements when listening to songs like A soul in transition and Sacred cow, while on the other hand it also has that 1970s experimental kinda quirky pop/rock moments like we heard by so many bands in that decade. It's a real adventure and a very good one, which will please a lot of the musicfans whom long back to the days when music was all about improvisation. Check it out for yourself at: www.johnmichaelhersey.com
(Points: 8.1 out of 10)
TELERGY 'BLACK SWALLOW' (TELERGY MUSIC/USA IMPORT)
We reviewed several albums of TELERGY in the past, but I think the new album Black swallow might be their finest work. TELERGY is actually a one-man's project around multi-instrumentalist ROBERT MCCLUNG, who gathered one of the longest list of guest musicians for the 4th TELERGY album Black swallow. We can welcome (here we go LOL) Scott Page (Pink Floyd, Toto, Supertramp), Durga McBroom (Pink Floyd, Blue Pearl), Lorelei McBroom (Pink Floyd, Rolling Stones, Rod Stewart), Oliver Wakeman (Yes), David Ragsdale (Kansas), Thom Gimbel (Foreigner), Parker Lundgren (Queensrӱche), Todd Sucherman (Styx), Tony Levin (Peter Gabriel, King Crimson, Paul Simon), Dee Snider (Twisted Sister), Troy Donockley (Nightwish), Andy LaRocque (King Diamond), Corey Glover (Living Colour), Vernon Reid (Living Colour), Mike LePond (Symphony X, Silent Assasins), Stephan Lill (Vanden Plas), Timo Somers (Delain), Pete Trewavas (Marillion), Steve Di Giorgio (Testament, Death, Iced Earth), Oliver Holzwarth (Rhapsody of Fire, Blind Guardian), Colin Edwin (Porcupine Tree), Michael Manring (Bass legend), Ty Tabor (King's X), Jimi Bell (Autograph, House of Lords, Metal Church), Phil Keaggy (Acoustic Guitar Legend), Oliver Palotai (Kamelot), Tina Guo (Hans Zimmer), Bryan Hicks (Trans-Siberian Orchestra), Anna Phoebe (Jethro Tull, Trans-Siberian Orchestra), Valerie Vigoda (Cyndi Lauper, Trans-Siberian Orchestra), Chris Caffery (Savatage, Trans-Siberian Orchestra), Angus Clark (Kitaro, Trans-Siberian Orchestra), Joel Hoekstra (Whitesnake, Night Ranger, Trans-Siberian Orchestra), Tony Dickinson (SOTO, Trans-Siberian Orchestra), Dustin Brayley (Rocktopia, Trans-Siberian Orchestra), Nik Turner (Hawkwind) and even countless more!!! It's incredible how so many people can be involved in one project and then we haven't even discussed the story behind the lyrics, because they are about the incredible and fascinating story of the very first African American military aviator EUGENE JACQUES BULLARD. Not many people will be familiar with this legendary human-being, so this epic concept album about him is highly recommended to anyone who wants to learn something about a part of American aviation history and as a bonus there is a stunning piece of music included. The music is for us of course the most important part and I have to say that it sounds really impressive. The instrumental music contains influences from a diversity of music genres, which is of course due to the involvement of so many musicians. Opener Georgia for example combines elements of Symphonic Rock crossed with Gospel/Blues and does it in a such a way that it flows together quite nicely, while after a story-telling spoken-word part the album changes into almost Neo-Classical Symphonic Power Metal during Infantry, which ends as a Classical Music meets Folk part. I cannot imagine that there is anyone who will not be impressed after those first 15-20 minutes of incredible high level of musicianship! And how about the Jazz Big Band music influences during Le Grand Duc! The whole concept album feels like one big fascinating journey through 100 years of music and this suits the story behind it very well, so I can easily give it a huge recommendation to any music fan out there, although prog/sympho-rock fans of the AYREON and TRANS-SIBERIAN ORCHESTRA kind will of course be the ones that will eat this alive! Check out more at: https://www.telergymusic.com/
(Points: 8.6 out of 10)
SARI SCHORR 'LIVE IN EUROPE' (MANHATON RECORDS/GERMANY IMPORT)
One of the finest female voices in Blues and Rock at the moment is the icnredible SARI SCHORR from New York. Especially in Europe she has built up a strong reputationship with her voice and music. Now there is a lovely live album available, Live in Europe, which was recorded in 2019 at various locations in the UK and Switzerland. 10 songs of those stunning live performances are included, but also 2 acoustic performances Sari did exclusively for the BBC. Anyone who thought the world stopped when BETH HART turned our heads around should stop for a moment and listen to the equally gifted singer SARI SCHORR. Hopefully we will be able to catch her live on stage someday soon after the corona pandemic, but meanwhile this live CD will overcome this period. More info at: https://www.sarischorr.com/
(Points: 8.3 out of 10)
SENSES REELING 'TIME'S STILL NOW' (MOMENTS OF PLEASURE RECORDS/UK IMPORT)
SENSES REELING is a studio-based project/band based in the south of England situated around musicians Nick Fuller and Paul Midcalf. They have already released 4 EPs since 2012 including Ferocious Love, Burst Through The Blue and Missing Something and now Time's still now is their first official full-length album they released. The music is a sorta mix of classic British 70s calmer Pop/Rock, Jangle Indiepop and a little bit of quirky progrock, with always strong melodies that sometimes sound quite sensational, such as during the wonderful uptempo pop/rocker Someone else, the catchy A trick (superb song!) and Please don't stand out in the rain. Interesting album that will be of interest for fans of ELBOW, SQUEEZE, FRANK TURNER, FISCHER Z, THE SMITHS and such. More info at: https://sensesreeling.bandcamp.com/album/times-still-now-2
(Points: 8.2 out of 10)
HAPPY CURMUDGEONS 'VARIOUS ALBUMS' (INDEPENDENT/USA IMPORT)
Not far from Detroit, Michigan we can find the band HAPPY CURMUDGEONS, which features singer/songwriter/guitarist DAVE HAMILTON who is the leader. Other involved musicians include singer Amy Dixon-Lavery, Takashi Iio on bass, Jim MOOSE Brown on Hammond B3, Mark Byerly on keyboards, Rick Beamon on drums, Jeff Warner on electric guitar, Dave Patton on violin, Chaz Oswley on cello and Laura Creamer - Barbara Payton - Cathleen Wiley on backing vocals. They were kind enough to sent me a couple of their records, of which Meant 2 be is a full-length album. The included music is classic American rootsy rock and roll with a southern rock influences, a bit reminding of classic THE ALLMAN BROTHERS BAND, POCO, BLUE OYSTER CULT, GRATEFUL DEAD, CROSBY, STILLS, NASH & YOUNG, and DOOBIE BROTHERS. It sounds very American and back in the 1970s they would probably get a lot of attention from the major labels out there. Sometimes it rocks quite a bit (Carnar boogie and the lovely 70s Classic Rocker Burn sugar burn), while at other times it is acoustic tingled (3rd Coast), so there is enough diversity going on here. This is pure 1970s US of A rock and roll that fits somewhere between BLUE OYSTER CULT, GRATEFUL DEAD and CROSBY, STILLS, NASH & YOUNG! Highly recommended to fans of those bands! More info at: https://happycurmudgeonsband.com/
(Points: 8.1 out of 10)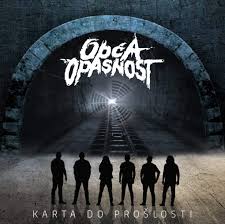 OPCA OPASNOST 'KARTA DO PROSLOSTI VINYL RECORD + VARIOUS COMPILATION CDs' (CROATIA RECORDS/CROATIA IMPORT)
The band DIVLJE JAGODE has for me personally always been the ultimate rockband to emerge from the Yugoslavia area, but in the footsteps of that band countless other acts followed and one of them is OPCA OPASNOST. They were founded by guitarist Slaven Živanović and vocalist Pero Galić in the city of Županja in 1992, releasing their debut Treba mi nešto jače od sna in 1994. The following 26 years saw them releasing more records and they were kind enough to sent me a couple of their CDs and their new album Karta do proslosti on vinyl record. I have to say that OPCA OPASNOST sounds very impressive, easily reaching the high level of their famous countrymen of DIVLE JAGODE. The vocals and guitarwork are very impressive, sounding very melodic and most of the songs are going into a classic rock/melodic rock direction like a cross between URIAH HEEP, 80s BON JOVI, WHITESNAKE and DIVLE JAGODE. The lyrics are in their own language, but that is not a problem at all, because just like bands such as DIVLE JAGODE, OSMI PUTNIK, BIJELO DUGME, GENERACIJA 5, KERBER and many more, this sets them apart from the rest of the melodic rocking world. Besides Slaven and Pero, other members in the band are guitarist Vlado Soljacic Soika, drummer Josip Kamenski Kameni, bassist Igor Kolic and keyboardplayer Branimir Jovanovac Bani. Karta do proslosti was released in 2019 and thankfully I am now able to hear it on vinyl, because it is a very strong highly recommended melodic rock record! The album starts with the midtempo Karta do proslosti, a nice tune, but things get really sensational with the lovely catchy uptempo melodic rocker Kriva si. Closing Side-A of the double vinyl record is the melodic rockballad Sad mi reci. The superb catchy uptempo AOR/Melodic Rocker Gubim tlo pod nogama opens Side-B, while following Ratnik ili patnik continues the uptempo rocking sound, yet a bit more leaning towards uptempo Melodic Heavy Rock. Vuk samotnjak is another very catchy superb uptempo sing-a-long melodic rocker, reminding of DIVLE JAGODE.
Side-C opens with the beautiful melodic rockballad Daje bog dao that also features a Hammond Organ by the way, while next track Bivse ljubavi is back to uptempo catchy melodic rock again, reminding me a bit of SHANK ROCK, with 80s keys added for a rich sound. Closing this side of the vinyl record is the midtempo classic rocker Pusti me na miru that sounds a bit like GOTTHARD, yet of course with Croatian lyrics. Side-D starts with the lovely uptempo AOR/Melodic Rocker Vrati se that reminds me a bit of a Croatian version of WORK OF ART. In the same style follows the super catchy Zbogom andele. Pakleni vozaci is up next, a midtempo groovier classic rocker and closing track of the album is Moja ljubavi, an acoustic ballad.
The band released many more records and gladly they sent me 2 compilation CDs they released the past few years, both containing a nice mixture of their best songs from the past 30 years. Especially during the uptempo melodic rockers the band sounds quite sensational, with as highlights Opca opasnost (1994), Ti (1994), Cudan ples (1994), the superb Treba mi nesto jace od sna (1994), Vjetar (1995), Njene sjene (1995), Nebo (1997), the 80s keyboard driven AORish Doktore (1997), the lovely AORish Mjesecar (1997), the excellent proggy AOR of Grad (1997), Ko grom (2011), Uzalud sunce sja (2011), the lovely pure DIVLJE JAGODE orientated melodic heavy rocker Virtualni novi svljet (2011), the catchy SCORPIONS orientated Prezivio sam (2014), Klaun (2014) To sam ja (2014) and Tragovi (2014). Also just like DIVLJE JAGODE, they also throw in a beautiful melodic ballad here and there in their repertoire, such as the fantastic Ti mi neces reci zbogom (1995), Dan bez imena (1997), the excellent Pobjeg'O (2011), the GOTTHARD ish Tvoje ime cuvan (2011), Za svaku tvoju (2014) and Nenapisana stranica (2014). After listening to all these songs, it is nice to see the band kept true to their melodic rocksound all those years and let's hope they will get some attention outside Croatia as well, because they definitely deserve that! It was a pleasure to listen to 50 songs of this fantastic Croatian band, so go check them out at: http://www.opca-opasnost.com/main/
(Points: 8.8 out of 10)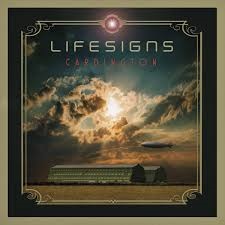 LIFESIGNS 'CARDINGTON' (INDEPENDENT/UK IMPORT)
Ever since the early days of Progrock with bands like ELP, YES, CAMEL, GENESIS and many others in the early/mid 1970s, it became clear that this was a true British music style and the following 50 years many more Progbands emerged from the lovely British Islands. The 1980s gave us a slightly updated sound of the 70s Prog, which is nowadays called Neo-Progrock, with as most important bands MARILLION, PENDRAGON, PALLAS and IQ. Those bands gave it a more song orientated approach and gladly this style never went away. There have been so many great Neo-Progrock releases the past 3 decades and LIFESIGNS is yet another must-hear band for anyone into classic Neo-Progrock. LIFESIGNS hail from a small town north of London and their album Cardington is of an incredible high level. It is basically picture perfect here for the fans of aforementioned bands, although LIFESIGNS definitely has an own identity. Cardington was released in 2017, but somehow I missed it back then, so thankfully there is now another chance. The band was formed in the early 2010s by John Young (keys/vocals), Frosty Beedle (drums), Steve Rispin (sound) and Nick Beggs (bass/vocals). Their same titled debut album was released in 2013 and it featured well-known guests such as STEVE HACKETT (GENESIS), ROBIN BOULT (FISH) and THIJS VAN LEER (FOCUS). 4 years later their 2nd album Cardington was released, with new bass player Jon Poole replacing Nick Beggs, while this time as guests we could welcome ROBIN BOULT (FISH), DAVE BAINBRIDGE (IONA) and MENNO GOOTJES (FOCUS). From the very first moment on when I heard John singing, I knew that this was going to be something special, because his voice is one of the best I have heard in many years! John is also keyboardplayer and recorded and toured with some of the great pop and rockacts during the 1980s-2000s (SCORPIONS, BON JOVI, BONNIE TYLER, THE LAW, JON ANDERSON, etc.). The combination of John's perfect melodic clean vocals with the relaxing rich melodic music is making this a true masterpiece! The album was mastered by the legendary JON ASTLEY (who cut albums with all the big names in the musicworld) and 7 songs are included in total, while like many progalbums there is a sorta concept behind it.
Opener N is an excellent super melodic Neo-Progrocker with a focus on beautiful lead- and harmonyvocal driven verses and choruses, while also keeping things exciting enough instrumentally speaking with some really fantastic keyboardwork. Clocking in at 10:57, this song is a fabulous start of a sensational record that needs to be in the hands of every fan of this unstoppable musicstyle. Thankfully the high level is kept until the very end, with many memorable songs that are all loaded with amazing melodies, such as Voice in my head (JADIS ish), Different (SUPERB, with very emotional vocals and overall a bit reminding me of KAYAK and FOR ABSENT FRIENDS) and Impossible (JADIS meets CROWDED HOUSE melodies, also featuring a lovely soaring guitarsolo). The band is currently working on their 3rd album, which I am really looking forward to, because this 2017 album is one of the finest Progrockalbums of the past 10 years! Check them out at: https://lifesignsmusic.co.uk
(Points: 9.0 out of 10)
HOLY MOTORS 'HORSE' (WHARF CAT RECORDS/KONKURRENT)
What makes me so interested in today's music world is the fact that you are nowadays exposed to bands from countries/regions where 20-30 years ago we knew hardly anything about at all. HOLY MOTORS are coming out of Tallinn, Estonia and they deliver a wonderful record with their 2nd album Horse. They are a female fronted band with a sound that does sound very original, yet still familiar, but with a sorta nostalgic melancholic feeling. There's some Dreampop, Indiepop, Shoegaze, a lot of Americana and a bit of artistic dark film noir/Tarantino influences, while the singing of Elian Tulve is very lush and calm, overall it sounds like a cross between CHRIS ISAAK, JEFFERSON AIRPLANE, SHOCKING BLUE and a TARANTINO Spaghetti Western movie. Done very well, the 8 songs on the album pass by very quickly and in the end, you will play them again for sure, because HOLY MOTORS make a great impression with their new album. The only remark I can make is that it's a rather short album, but on the other hand quality is more important and this is kept at a high level from start to finish on this album, so definitely highly recommended! Check out more at: https://holymotorsband.bandcamp.com/
(Points: 8.2 out of 10)
MINA TINDLE 'SISTER' (37D03D/KONKURRENT)
Sister is the 3rd album of the project MINA TINDLE, which is formed around the Parisian singer/songwriter/multi-instrumentalist PAULINE DE LASSUS. She is the wife of THE NATIONAL's BRYCE DESSNER and on this album she worked with producer Thomas Bartlett (YOKO ONE, FLORENCE AND THE MACHINE). The popular multi-instrumentalist SURFJAN STEVENS makes a guest appearance on one of the songs, so there are already connections with established musicians here. The included music is calm Indie pop based with high pitched fragile vocals of Pauline (JONI MITCHELL meets SINEAD O'CONNOR) and a very relaxing almost Twin Peaks kinda vibe (listen to Indian summer for example). Without a doubt, this is quality stuff, although I know that some people will face a hard time accepting Pauline's unique voice, but on the other hand you cannot deny this is an impressive album. I would like to recommend to Pauline however that next time a few happier uptempo tunes should be included, because it now sounds a bit too calm after a while. Nevertheless, you can check out more at: http://www.melissa-promotion.com
(Points: 8.1 out of 10)
LOMA 'DON'T SHY AWAY' (SUB POP RECORDS/KONKURRENT)
Don't shy away is the 2nd album of the American band LOMA, a threesome formed around lead singer EMILY CROSS, multi-talented musician and recording engineer DAN DUSZYNSKI and SHEARWATER frontman JONATHAN MEIBURG. Their new album is released on SUB POP RECORDS and without a doubt, it is one of those albums you need to listen to a few more times before getting the picture what it really going on here. The first 2 songs are somewhat dark and ambient, even touching New Age somehow, but with Half silences they deliver a wonderful midtempo melodic pop/rocksong that has a sorta ALAN PARSONS PROJECT kinda feeling! Elliptical days is a modern sounding hi-tech pop/dreampop song that sounds like a mix between FLORENCE AND THE MACHINE, LAPSLEY, LUBA, DALBELLO, KATE BUSH and even a smell of PETER GABRIEL instrumentally speaking. It gets quite experimental during a song like Blue rainbow and while focusing on dark atmospheric sounds on most of the songs, this gives it an interesting approach for sure, especially when it is mixed with the beautiful vocals of Emily on the lovely calm atmospheric song Don't shy away. Also closing track Homine has such a fantastic atmospheric and melancholic feeling, which is during this song partly due to the fact the legendary BRIAN ENO assisted the band here in the production. It's best to check out this album for yourself as you might discover even much more than I did while listening. More info at: https://lomatheband.com and https://lomamusic.bandcamp.com
(Points: 8.4 out of 10)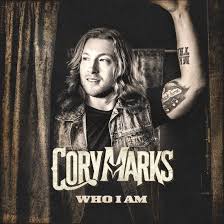 CORY MARKS 'WHO I AM VINYL RECORD' (BETTER NOISE MUSIC/USA IMPORT)
Singer/songwriter CORY MARKS comes out of Ontario, Canada and he is a rising star in North America. Who I am is his 2nd album and without a doubt, this is a big time sounding pure Northern American Rock and Roll record with i nfluences from 80s Classic Hardrock, 00s Modern Rock, Southern Rock and a clear touch of countrypop (especially the choruses). You can hear comparisons to 90s POISON, 00s ALTER BRIDGE and a rockier DAUGHTRY, mix that with a bit of typical Country (KENNY CHESNEY/TOBY KEITH) and the cocktail you have is a picture perfect sounding American rock and roll record with a focus on catchy choruses and strong vocals by Cory, while the overall major production (by producer KEVIN CHURKO, who worked with OZZY, SHANIA TWAIN, FIVE FINGER DEATH PUNCH, DISTURBED and many others) gives it a somewhat raw pure rocking vibe. Released in August 2020, the album has charted quite well in the UK, USA, Australia and Canada so far. There are guest appearances by IVAN MOODY (FIVE FINGER DEATH PUNCH), TRAVIS TRITT and MICK MARS (MOTLEY CRUE) on the excellent midtempo Classic Rocker Outlaws & outsiders and we can even find a beautiful melodic rockballad-duet with LIZZY HALE of HALESTORM on closing track Out in the rain. Other highlights are the BLACK STONE CHERRY ish Blame it on the double, the ballad Another night in jail (DAUGHTRY in a fight with LYNYRD SKYNYRD), the superb midtempo melodic rocker Better off and the midtempo ass-kicking Party-Country-Hardrock'n'roller Keep doing what I do. Although in Europe, this kind of rock is usually ignored by the media, in North America they will absolutely love this record and I can fully agree, because this is one of the finest American Rock records released in 2020. This is one of those records you put on and just rock out to from start to finish without looking for the skip button. I think fans of especially BLACK STONE CHERRY, BLACKBERRY SMOKE, RIVAL SONS, ROBERT JON & WRECK and such will really love CORY MARKS. Check out all info on him at: http://www.corymarks.com and let's hope he will one day come over and tour in Europe, because I definitely feel that he will give a fantastic rock and roll show!
(Points: 8.8 out of 10)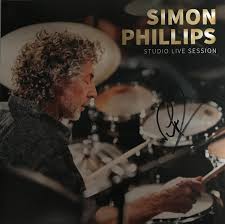 SIMON PHILLIPS 'PROTOCOL IV VINYL RECORD' (LITTLE BIG BEAT RECORDS/USA IMPORT)
I have seen drummer SIMON PHILLIPS perform several times, including a recent concert he did withthe Japanese piano player HIROMI, and I must say that he is one of the greatestdrummers of all times. He is a drummer who played with such a diversity ofmusic acts, you can easily say he can play any type of music and still giveit his own signature and not many drummers are able to do that!. He worked,played and recorded with JEFF BECK, FRANK ZAPPA, JUDAS PRIEST, STANLEY CLARKE,MICHAEL SCHENKER, THE WHO, TOTO, PETER GABRIEL, ASIA, GARY MOORE, HIROMI, JOESATRIANI and countless others. Jazz, Fusion, Rock, Metal, AOR, Prog andanything in-between, the journey of SIMON PHILLIPS throughout his 50-year musiccareer is very diverse and impressive. He also created records on his own andstarted up several projects, of which Protocol dates back to 1988. As of 2013this project gave us new recordings, and Protocol IV is likewise the 4th one inthis adventure. On the other hand, it is actually another solo-record of Simon,because when he released the first one in 1988, it was also his first soloalbum. Back then he did everything on his own, but throughout the years therehave been many guests and performances as PROTOCOL, also on his othersolo-albums. Basically, Protocol IV is his 10th solo-album and on this newrecord we can also hear legendary guitarist GREG HOWE, bassist ERNEST TIBBS andkeyboard player OTMARO RUIZ besides Simon himself on drums. The music isincredible high quality instrumental Jazz-Fusion-Rock, which could also belabelled as Progressive Rock. The drumming of Simon is really amazing, withsuch a groovy and funky approach, which is impossible to copy by anyone. Whenlooking at the amazing back front cover photo of the vinyl record, you canhardly imagine anyone can play the immense huge drum kit set he uses. Greg alsoshould be mentioned here, because he is of course a sensational guitarist whohas released countless records the past 4 decades. 5 long songs are included onthis fantastic vinyl record and anyone into both jazz, prog and rock/metalshould hear this amazing piece of music that creates a perfect balance betweenthese genres and still gives it such a superb groove, thanks to Simon'sfabulous drumming. Pentangle, All things considered, Solitaire and Nimbus areall groovy proggy jazzy funky rockers with all the ingredients needed to makethis a classic instrumental album, while closing track Phantom voyage is thecalmer melodic smooth 80s jazz/fusion ballad ish song to finish it off. Actuallyanyone who likes high quality music must listen to this recorded liveperformance on a beautiful vinyl record on which it is released. The recordingstook place at the intimate LITTLE BIG FEAT STUDIOS in Liechtenstein in front ofa small audience back in December 2017. I have to say the production/sound issimply perfect and really giving you the feeling you were part of this amazingperformance that night. Check out all info on Simon's latest Protocolsolo-album at: http://www.simon-phillips.com and www.littlebigbeat.com
(Points: 8.8 out of 10)
SLOW PULP 'MOVEYS' (WINSPEAR/KONKURRENT)
The Chicago based band SLOW PULP releases a very strong debut album with Moveys, which combines Indiepop, Dreampop and 90s Alternative Rock, with mostly female vocals, although also male vocals can be heard during one of their songs. The interesting thing here is it a very diverse album that will definitely appeal to a lot of people, since we can hear some very exciting catchy songs among the 10 tracks which are included on Moveys. The short playing length of 26 minutes might be the only complaint here I think, but the high quality is kept from start to finish and that is of course most important. The band's line up consists of Alexander Leeds, Emily Massey, Theodore Mathews, Henry Stoehr and the album they created starts with Trade, which is a very strong Dreampop tune with a lovely haunting melody, while the following Idaho has a sorta rockballad approach and is basically a lovely almost melodic rocking song. Things get really exiting when the band starts rocking and that happens during the catchy uptempo melodic rocker At it again that sounds a bit like a mixture between THE PRETENDERS and DUM DUM GIRLS. More songs on a future record might be very interesting! After 5 songs with lush and 'dreamy' female vocals, it is time for male vocals during Channel 2, which is a really cool slowtempo early 90s Psychedelic/College/Powerpoprocker that sounds dangerously close to TEENAGE FANCLUB and a bit of WEEZER. Whispers is a short nice instrumental piano-led song, while Falling apart takes us back straight into classic Dreampop. Monatana features a guest appearance by harmonicaplayer WILLIE CHRISTIANSON and closing track Movey shows a completely different side of the band, because this is a super short 80s inspired RUN DMC/Hip-Hop kinda tune (!!!). The diversity of SLOW PULP should give them the attention they deserve and you can check out more on them at: https://slowpulp.bandcamp.com/album/moveys
(Points: 8.2 out of 10)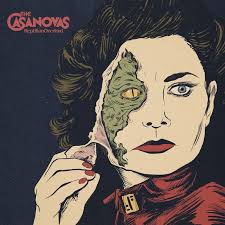 THE CASANOVAS 'REPTILIAN OVERLORD' (BAD REPUTATION RECORDS/FRANCE IMPORT)
Formed all the way back in 1999, the Melbourne based trio THE CASANOVAS delivers high quality typical Aussie Rock and Roll in the classic AC/DC, KINGS OF THE SUN and AIRBOURNE direction, so this is straight-ahead rocking music with choruses to sing and shout along to! Leader of the band is the incredible talented guitarist/vocalist TOMMY BOYCE, who also wrote most of the 10 included songs on the new album. He has a superb voice that suits the rock just perfectly and thanks to the production by the legendary MARK OPITZ (AC/DC, THE ANGELS, COLD CHISEL..), this album might be one of the finest Classic Rock releases of 2020! It has that cool vintage rocking sound which was popular during the 1970s and 1980s, so it also has those great catchy hooks and verses combined with excellent guitar riffs, and this can be heard very clearly during each and every song. Although a lot of the songs have that raw punchy pure rock and roll sound, with even a cool STATUS QUO riff during Stand back that also has a ACE FREHLEY ish chorus, the band also throws in some slightly more melodic songs, such as Cold day in hell, which is one of the greatest Classic Rocksongs of the past few years! The sensational midtempo melodic rocking Lost and lonely drums feels like a perfect mix between Y&T, CONEY HATCH and SANTERS, so a real 80s melodic rock gem. KROKUS, GAMMA, AIRBOURNE, AC/DC, STRANGER, THE ANGELS, KISS, LA GUNS and such classic Hardrock is most of the time the name of the game here and for fans of those bands it's really a joy to listen to songs like Hollywood riot, St Kilda is fucked or the uptempo hard-hitting rockers Mid-life crisis (lovely!) and Reptillian overlord. Highly recommended to anyone who likes their rock sound like the real classic rocking past! Check out all on at: https://www.facebook.com/thecasanovas.rock/
(Points: 8.7 out of 10)
APOGEE 'ENDURANCE OF THE OBSOLETE' (PROGRESSIVE PROMOTION RECORS/GERMANY IMPORT)
APOGEE is the project of German singer/songwriter/multi-instrumentalist ARNE SCHAFER, who is also a founder of the German progband VERSUS X. He did almost everything on his own on this new APOGEE album Endurance of the obsolete, with the exception of the drumming, which was done by EBERHARD GRAEF. It's already the 10th album, and I must say that I had not heard anything before, despite APOGEE already exists since 1986! Instrumental the new album sounds really impressive, basically going into classic 1970s Progrock direction of bands like ELOY, NEKTAR, GENTLE GIANT and such. Vocally you need to get used to Arne's vibrato, because he is limited in his range, but on the other hand that's not really an issue with this kind of prog, because ELOY and NEKTAR released high quality records in their career and also did not have a singer with an exceptional range. Most important here is the amazing instrumental passages which Arne lets us hear on the 6 long songs. Some of the songs are close to a 13 to 16 minutes counting length, so Arne really takes the time to explore classic progrock here. Keyboards and guitars take up much of the solo's here and all together it is a nice journey on APOGEE's 10th album! More info at: http://apogee.versus-x.de/
(Points: 7.8 out of 10)
SILVERNITE 'SO IT BEGAN' (VALVE STUDIO RECORDS/GREEK IMPORT)
Out of Thessaloniki, Greece comes the 3-piece band SILVERNITE, and when you have a member in your band called STRUTTER it's easy to gain interest from yours undersigned. The band consists of a strong female singer (TANJA HARKONEN), guitarist THANOS G. and bassist/synthplayer/programmer STRUTTER. Together they deliver an interesting EP CD titled So it began, which contains 7 songs in total. Opener Colt has fallen is an instrumental 80s Synthpoptune with a pure 80s sci-fi movies vibe. This song should be seen as the intro to the first song Sweet Mary, which is a lovely classic 80s inspired uptempo AOR/Melodic Rocker that reminds me a lot of classic 80s ERIKA and the rare PAUL GODFREY BAND. I was surprised to hear such a superb pure 80s female fronted AOR rocker and it's massive chorus, hooks and guitarsolo make it a must-hear for any fan of this genre! Cry for love might start a bit synthpop ish, the fantastic pure 80s AOR rocking chorus will wet the appetite of fans of TANE CAIN, BON JOVI circa 1984, WITNESS and 80s HEART. Following Lost in your eyes is lovely instrumental pure retro synthwave like we also know it from MAGIC SWORD. We will be back has more synths to offer, although also 80s ff hi-tech AOR/Poprock a la DEVICE is notable here. Bonustrack Spirits is a superb piece of 80s synth-AOR-poprock like we heard it in a movie like THE TERMINATOR back in 1984 or BACK TO THE FUTURE, while the closing track is the instrumental version of Cry for love. Without a doubt, we have here a highly recommended Greek band who are a huge promise for the future! One of the best mash-ups of retro synthwave and 80s female fronted AOR/Poprock I heard the past few years, so you must think MAGIC SWORD meets KRISTINE meets MAGIC DANCE, then you're close to SILVERNITE. More info at: https://silvernite.bandcamp.com/album/so-it-began
(Points: 8.7 out of 10)
CLIPPING 'VISIONS OF BODIES BEING BURNED' (SUB POP RECORDS/KONKURRENT)
This albums starts with a short intro that sounds like a mash-up of 80s Rap, Noise and a Hardcore Techno beat from the early 90s, but when the real first song Say the name is playing we are definitely going into classic Hip-Hop/Rap territory like ICE T. And actually it continues in this mixture with some typical 80s Hip-Hop/Rap and extreme Noise/Techno, which is done at it's best during a song like Make them dead. It's something completely different than the usual stuff on SUB POP RECORDS. Not bad and even quite interesting, I am sure you really need to check out this American duo CLIPPING for yourself at: www.clipping.com
(Points: - out of 10)
METZ 'ATLAS LANDING' (SUB POP RECORDS/KONKURRENT)
Out of Toronto, Canada comes METZ, a band with already 3 releases since their formation in 2008. The 3 piece band around guitarist and vocalist Alex Edkins, bassist Chris Slorach and drummer Hayden Menzies create a sound that is very aggressive and loud, coming across like a mix between very early NIRVANA, SMASHING PUMPKINS and today's British Islands Post-Punkwave movement. Although the beginning of the album is extremely loud and noisy, you can still hear this is a potential band. It's not all about Noise and quite exteme Hardcore/Punk either, because the song Draw us in actually offers a more melodic post-punksoundin the style of LIFE, FONTAINES D.C. and THE MURDER CAPITAL. Also the uptempo No ceiling, Sugar pill and the fantastic closing track A boat to drown in follow that direction and are basically strong progressive post-punkrockers, sounding just a bit more melodic than the rest and overall quite British in the style of LIFE, FONTAINES D.C. and THE MURDER CAPITAL, although of course METZ hail from Canada. I feel this band is able to become bigger if they bring us more songs like especially Draw us in and A boat to drown in on a future record and drop a bit of the extreme loud noise-rock that is now mostly presented on their new album Atlas landing. Anyway, it's still an interesting record to check out if you like any of the mentioned bands, because that is where this band should be ranked somewhere in-between. More info at: https://www.metzztem.com
(Points: 8.1 out of 10)
HELLO FOREVER 'WHATEVER IT IS' (ROUGH TRADE RECORDS/KONKURRENT)
The band HELLO FOREVER comes out of California and their debut album Whatever it is is a rather interesting affair that starts with a couple of THE BEACH BOYS influenced psychedelic artsy pop/rocksongs that also reveal 10CC and THE BEATLES similarities. On the other hand, they do have an own identity and this band could well become the surprise of 2020. If covid had not got in the way, I can imagine they could have secured the summer hit of 2020! Anyway, for a debut this is a great start and with 13 short songs included, the only negative remark would be that the album passes by quite quickly. Rise is one of the best songs, a quirky progressive artrocker with some QUEEN similarities, but also HALL & OATES and even YOUNG GUN SILVER FOX comes to mind here and there, so mix all the aforementioned bands together and you have HELLO FOREVER's sound. QUEEN similarities are even more clear during the superb Natural. Get it right follows with an almost CROSBY, STILLS, NASH & YOUNG ish close-harmonyvocal driven Westcoast-Pop sound of the late 1960s, yet it also has those QUEEN influences (guitar). The band is going for a more modern poppier affair during the songs Yeah like whatever and I want to marry you, but rock again during the MUSE ish Her everything, while closing track Happening is a calm acoustic driven song that somehow reminds me of something RUFUS WAINWRIGHT could have done! I think you'll get the picture here by now, it's a mix of everything, although 60s and 70s influences are most obvious. Check them out at: https://helloforever.net
(Points: 8.4 out of 10)
MOURN 'SELF WORTH' (CAPTURED TRACKS/KONKURRENT)
Out of Spain comes the female fronted garage/punkrockband MOURN and their new album Self worth is their 5th since starting in the city of Barcelona back in the early 2010s. Their songs are short and mostly uptempo rocking, but still with the catchy melodic punk choruses like we know it from bands like THE DONNAS, THE RUNAWAYS and such, although MOURN seem to be a bit more aggressive than those bands. Their influences also come from PATTI SMITH and PJ HARVEY, which can be heard during most of the 12 included songs. Live on stage MOURN will probably present a great show and on record, this is a nice album to listen to every now and then, although nothing sensational is happening here. Check them out at: https://mournct.bandcamp.com/
(Points: 8.0 out of 10)
JOE BOUCHARD 'STRANGE LEGENDS' (DEKO MUSIC/USA IMPORT)
Of course the name JOE BOUCHARD will ring a bell among the fans of Classic Rock and BLUE OYSTER CULT in particular, because Joe was one of the founding members of that legendary band back in the early 1970s. With him as bassist, B.O.C. recorded 14 albums and became a very succesfull band in especially the USA. However in the mid 1980s that band went into a more commercial AOR/Melodic Rock direction on their Club Ninja album, so Joe left and after playing in several bands, he eventually started a solo career in 2009 and Strange legends is his 6th solo album so far. 11 songs are included on the record and besides Joe on vocals, bass, keyboards, trumpet, mandolin and guitar, we can welcome drummer MICKEY CURRY (THE CULT, BRYAN ADAMS, ALICE COOPER...), while Sci-fi writer JOHN SHIRLEY, guitarist/singer JOAN LEVY HEPBURN and singer/songwriter/guitarist JOHN ELWOOD COOK also contribute to the album. However, it's mainly Joe doing everything on his own here apart from the drumming and although he does a great job, his vocals are not always suitable for the included material, because during THE KINKS cover All day and all of the night and Once upon a time at the border he sounds limited in range. Anyway, opener The African queen is a midtempo rocker with a real B.O.C. kinda feeling, so you absolutely cannot take away Joe's past with the band on this album. Forget about love is a cool uptempo rocker, while the 80s TIN MACHINE/DAVID BOWIE kinda Walk of fame has a chorus that somehow reminds me of THE WHO. Speaking of, Joe also reminds me vocally a bit of good old ROGER DALTREY of THE WHO somehow. Hit and run is a straight-forward uptempo rocker again, reminding me of late 80s records from artists like STEVE STEVENS, CHARLIE SEXTON and BILLY IDOL, while this song also features a great soaring guitarsolo. After the instrumental rocker Racing thru the desert, the midtempo dark 80s keyboard driven She's a legend shows Joe at his very best, because this song has a superb catchy melodic B.O.C. ish chorus in the tradition of Don't fear the reaper, and it is by far the best song of the whole album! B.O.C. fans will absolutely love this song! We also need to mention the calmer ballad ish Strangely in love that has a very nice melody and closing track Winter is a lovely uptempo melodic rocker with some beautiful B.O.C. ish harmonyvocals during the catchy chorus. Although it might not be a classic in general, this is nevertheless a nice record that I would highly recommend to fans of Classic Rock and BOC! More info at: https://www.joebouchard.com/
(Points: 8.1 out of 10)
CARNAL AGONY 'BACK FROM THE GRAVE' (INDEPENDENT/SWEDEN IMPORT)
Back from the grave is the 2nd album of the Swedish band CARNAL AGONY, a band with a remarkable sound, because they combine raw Teutonic Metal ish vocals with almost 80s sounding catchy AOR choruses, so like LORDI doing a show with EUROPE! The result is surprisingly refreshing and sometimes quite sensational actually. The band's line up consists of David Johagen – vocals, Mathias Wallin – guitars, bass guitar and keyboards and Pär-Olof Persson – guitars and after the short intro The rebirth, we head into classic melodic metal with Back from the grave, although what is quite clear here is that vocally it sounds quite raw and dark, like a German teutonic band of the RUNNNG WILD/GRAVE DIGGER kind. Despite these comparisons, CARNAL AGONY is more melodic than those bands, which can be heard during most of the following songs. The cellardoor is an excellent uptempo rocker with a deadly catchy chorus that sounds like a cross between ALICE COOPER, LORDI and GRAVE DIGGER. Also the keyboard driven midtempo The witching hour has a great catchy melodic chorus, almost close to pure Melodic Rock, with as only difference the raw Metal ish vocals. Werewolf of steel goes even further, because this anthem is a sensational uptempo melodic rocker with a sing-a-long chorus that comes straight out of the glorious 80s book of BON JOVI, TREAT and FATE! This chorus will be forever in your head after your heard it, while you will be singing it for many weeks I can assure you! This is the kind of late 80s party melodic rock where fans of BON JOVI, SLAUGHTER, DAVINCI, TINDRUM and countless others would be dancing all night to back in the day! A change in sound during Luna, which is basically a very fine Folk-Metal tune a la TYR, with a superb twin-guitarsolo! There is a lot to enjoy here actually, because raw Metal vocals with melodic AOR ish choruses are combined most of the time, while also Folk-Metal and Teutonic Metal are mixed here and there (For the horde and Raise the dead). When the keyboards are added and David is singing just a bit more cleaner, we head into pure 80s AOR/Melodic Rock on songs like Love will tear you apart and Higher that might even appeal to fans of NIGHT FLIGHT ORCHESTRA! I am absolutely loving this band, because they sound just a little bit different! If RUNNING WILD and GRAVE DIGGER would start a Melodic Rock/AOR band, then it would sound like this I think! Check them out at: https://www.carnalagony.com
(Points: 8.5 out of 10)