HOT NEW REVIEWS
HALF STRING 'A FASCINATION WITH HEIGHTS' (INDEPENDENT PROJECT RECORDS/USA IMPORT)
INDEPENDENT PROJECT RECORDS is an independent record label that started more than 40 years ago by SAVAGE REPUBLIC guitarist BRUCE LICHER. Throughout the years they released many albums, and recently it was sorta relaunched by Bruce with new releases and re-releases of past albums that were released by INDEPENDENT PROJECT RECORDS. I received 2 albums for review, and both of the albums have a beautiful promo for me, because they are delivered in a large mini LP letter size with an extensive colorful booklet, something I have never seen before! HALF STRING was a band that was active between 1991 and 1997, and they only managed to release 1 album entitled this A Fascination With Heights, which was originally released in 1996. The extensive liner notes in the thick booklet tells the complete story of this rather unknown band and basically this 4-piece band from Arizona had a typical 90s British dreampop/indie/pop/shoegaze sound that clearly recalls the days of the mid-90s. It is melancholic, melodic and putting you in a trance right from the start with the BECK/BLURish Shell Life. Other highlights are the lovely rockier midtempo Departures (with slight post-progrock influences), Momentum, and the THE SMITHSish Lolligag (also with progrock influences). OASIS / THE CHARLATANS / HAPPY MONDAYS going for a more post-progrock sound is perhaps also a good description for HALF STRING's direction. It all sounds a bit dark and depressing here and there, but that's the true 90s melancholic sound. Nevertheless this is a quality album from this cult band! There are also nice instrumental pieces here and there, such as the closing track Numbers And Fingers and some of the bonustracks like Stabbing and Seconds Past, and in fact those instrumental pieces are making them almost sound like a pure post-progrockband a la PORCUPINE TREE! Nevertheless, their flirt with indiepop, shoegaze and Britpop is most of the time the main style we get to hear, and now this re-release of their one and only album should give them renewed interest. More info at: https://halfstring.bandcamp.com/album/a-fascination-with-heights-cd
(Points: 8.3 out of 10)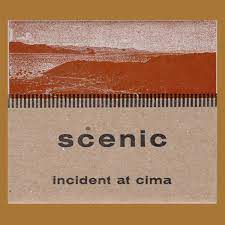 SCENIC 'INCIDENT AT CIMA' (INDEPENDENT PROJECT RECORDS/USA IMPORT)
In the review of HALF STRINGS, which was released on the same label, we have already described all about the American label INDEPENDENT PROJECT RECORDS. SCENIC is a band formed around SAVAGE REPUBLIC and IPR founder Bruce Licher, and they have released 3 albums so far, of which their debut Incident At Cima was originally released in 1995. It is now re-released by INDEPENDENT PROJECT RECORDS along with a cool bonus CD. Bruce was joined by former SHIVA BURLESQUE bassist James Brenner and drummer Brock Wirtz, and guest musicians Jeffrey Clark (SHIVA BURLESQUE vocalist), Robert Loveless (former SAVAGE REPUBLIC and 17 PYGMIES member), Chris Manecke (ABECEDARIANS) and John Ganem. I was not familiar with the album before, so this re-release 25 years is rather interesting, especially since the included music is of a very high level that still sounds fresh and modern. ENNIO MORRICONE is a major influence, but there's lots more to discover here. After a calm start we get to hear an uptempo psychedelic rocking piece (with harmonica) titled The Kelso Run. Things change completely during the following Incident At Cima (lovely post-prog a la PORCUPINE TREE and LONG DISTANCE CALLING) and this direction can also be head during Chiriaco Summit and On The Dune. The post-prog is even combined with a bit of world music during the fantastic Carrying On To Cadiz, which remind me a bit of WARDRUNA, yet with a PINK FLOYDish guitarsound. Another highlight is the calmer TARANTINO Spaghetti ish western style prog psychedelica Down Black Canyon Road. This is a very diverse album that even though it was released 25 years ago, it still sounds modern and is very interesting to check out. More info at: https://the-original-scenic.bandcamp.com/album/incident-at-cima
(Points: 8.7 out of 10)
MY GLASS WORLD 'STILL LIFE WITH MACHINE GUN' (LUXURY NOISE/UK IMPORT)
The Scottish Songwriter JAMIE TELFORD is the main musician behind MY GLASS WORLD, because he wrote almost everything besides singing and playing piano, keys, organ, Gibson and fender baritone. Jamie played with THE JAM, RICHARD STRANGE and THE STYLE COUNCIL in the past, so he definitely has an interesting music history. Along the ride on the 4th MY GLASS WORLD album Still Life With Machine Gun, he is joined by SEAN READ of DEXYS MIDNIGHT RUNNERS (backing vocals, tenor and baritone sax, trumpet, tambourine, ebow guitar and drum machine) as well as drummers Stephen Gilchrist and Martyn Kaine, guitarists Andre Pattie and Little Barrie, bassists Jon Kensington and Ali Friend, and violin player Peter Salem. 11 songs are included and there's a lot going on here. Opener On The Ground is a lovely midtempo typical English traditional melodic pop/rock song with the retro nostalgica touch of the late 70s/80s, kinda like GODLEY & CRÈME, WAX, 10CC, FISCHER Z, THE SMITHS and a touch of TALKING HEADS as well, featuring a screaming saxsolo and a rather nice chorus. Everything Must Go follows the same path, yet with a jazzy touch as well in the pianowork, although the catchy typical British pop chorus immediately brings a smile on your face. There's a touch of Britpop to be heard, sorta 90s MANIC STREETS PREACHERSish without the rock elements or THE STYLE COUNCIL, and also in every song it's the fantastic vocals of Jamie that bring MY GLASS WORLD to higher places. He has this typical British vibe in his voice, not unlike MORRISSEY (THE SMITHS), and without a doubt, a lot of these songs could easily be played on the radio! Other highlights on the CD are the superb DAVID BOWIE cover Ashes To Ashes, the lovely ultra-melodic melancholic When Everything Closes (a la THE SMITHS), the BOWIE'Fame meets TALKING HEADS' ish Don't Come Round To My House and closing track Half Of The Known Universe Is Missing. A total surprise this album and something to check out if you're into the classic 70s/80s British midtempo pop/rock (indie) sound, although I have to add here that it doesn't sound dated at all, because it has a fresh and modern feeling, but just enough melodies and melancholy to remind one of the good old days when this kind of music was very popular and common on the radio. More info at: https://myglassworld.com/
(Points: 8.5 out of 10)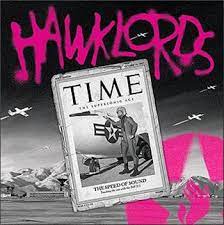 HAWKLORDS 'TIME' (SHELLSHOCK/UK IMPORT)
HAWKLORDS was a short-lived 70s spin-off band from HAWKWIND, and they only managed to release 1 album in 1978, which I finally got on vinyl a few years ago. Eventually they reformed more or less with other members during the 2000s and they have been recording and performing ever since. Despite a few of the members did play in HAWKWIND at some point in the past, HAWKLORDS is basically a band on its own. Their latest album Time contains a lovely mix of classic rock, groovy psychedelic rock, spacerock/progrock and a bit of jazz-fusion in a typical 70s freestyle with a lot of room for improvisations and interesting sounds, which can be heard very clearly during the instrumental hypnotic psychedelic 70s adventurous Lighthouse At The End Of The World. HAWKLORDS consists nowadays of Jerry Richards (guitar, vocals, keyboards, SFX and bass), Fred Reeves (keyboards, SFX, vocals and violin), Dave Pearce (drums), with guest appearances of CHRIS ALDRIDGE (on saxophone, flute) of the legendary CLIMAX BLUES BAND on a lot of songs and former HAWKWIND/HAWKLORDS bassist Adrian Shaw. Other highlights are the fantastic space/krautrock adventure of Obscura, which does bring memories of HAWKWIND and even JEFF WAYNE, the melodic midtempo melancholic proggy Take Off Your Mash, the Pomprocking 70s dream of Turn You On and the BLUE OYSTER CULTish straight-ahead hardrocker To The New Age. A great new HAWKLORDS album for sure, featuring long diverse and exciting songs to listen to, so it will appeal to a lot of people I think, especially in the progrock direction I think, but also fans of HAWKWIND, BLUE OYSTER CULT, 70s DAVID BOWIE and such will love this album! Sometimes spacey and perhaps experimental, but here and there also quite melodic and even catchy! Check out more info at: https://www.facebook.com/TheHawklords
(Points: 8.6 out of 10)
XANTHOULA DAKOVANOU 'LAMENTA' (QUART DE LUNE/UVM DISTRIBUTION/FRANCE IMPORT)
Lamenta is the title of the album of this project, which is formed around the Greek singer/composer/performer XANTHOULA DAKOVANOU. The album is musically speaking very interesting, because it melts all kinds of music influences, ranging from post-rock to avant-garde jazz and world music, with the Greek tradition used as starting point in each and every of the 11 included songs. The songs are quite long here and there, and as already mentioned very diverse musically and vocally speaking. Involved musicians are Magic Malik (flute, voice), Nikos Filippidis (clarinet), Kleon Andoniou (electric guitar, voice), Solis Barkis (percussions), Dimitris Brendas (clarinet, kaval), Xanthoula Dakovanou (voice), Lefkothea Filippidi (voice), Kostas Filippidis (luth), Stefanos Filos (violin), Avgerini Gatsi (voice), Panagiotis Katsikiotis (drums), Dimitris Katsoulis (violin), Ourania Lampropoulou (santouri), Antonis Maratos (electric bass, contrebass), Alexandros Rizopoulos (percussions, voice) and Thanassis Tzinas (voice). It feels like a trip around the world, and every time we start in a sort of ancient Greek setting, but drift away when other singers and musicians join in throughout the song, and this can best be heard in a song like Pogonisia Of Seperation. Sometimes the music is quite dark, slow and in that typical dramatic theatrical Greek style, but most of the time we can trace a lot more influences that makes the music such an unique adventure to experience, because world music can be heard clearly during a song like Leventis and the drumming of Fighting The Waves is also really interesting. All together a recommended album to open-minded world music fans. More info can be found at: http://veevcom.com/lamenta-le-nouvel-album-de-xanthoula-dakovanou/
(Points: 7.5 out of 10)
FOGHAT '8 DAYS ON THE ROAD VINYL RECORD' (METALVILLE/P.I.A.S.)
Now this is real authentic classic rock the way it needs to sound, but that's not so strange when it concerns FOGHAT, which is a legendary heavy blues rock and roll band that has been active since 1971! They released many records and kept on going all those years, although in the past 20 years 3 original members sadly passed away. Thankfully original drummer ROGER EARL continued with FOGHAT, and 8 Days On The Road is a fantastic new double live vinyl record that contains a superb concert the band played at the famous American Daryl's House Club (owned by DARYL HALL) on the 17th of November 2019, so a pre-covid show it is. The current line-up of the band consists of CHARLIE HUHN (guitar/vocals), BRYAN BASSETT (guitar), RODNEY O'QUINN (bass) and ROGER EARL (drums), and together they performed an amazing rocking set that night. It was perfectly recorded and now released on a beautiful shiny double vinyl record, sounding extremely well as such I have to admit. Not only the sound of the vinyl album is excellent, but also a lot of effort has been put into the packaging of the album, including an amazing collection of full colour pictures of the band from the past and present, all being shown in a sorta dia presentation on the inner sleeves. I counted about 120 pictures and there's also a lot of stuff to read as well while listening to the record, so it's definitely worth investing your money! The band celebrates 50 years of rock and roll and this vinyl album definitely is a perfect present to all the rockfans out here!

The band was on fire that night with shredding guitarwork all over the place, tight rhythm work and the pure classic rock voice of Charlie (VICTORY, TED NUGENT, GARY MOORE, HUMBLE PIE), who still sounds really great. At times he reminds a lot of MARC STORACE and BON SCOTT, while the music (and especially the classic tunes of the band) is also most of the time in that classic (hard) rock direction of KROKUS and AC/DC. Uptempo classic rockers like Stone Blue, Fool For The City, Take Me To The River, Home In My Hand, 8 Days On The Road and of course the ultimate FOGHAT classic Slowride are all instant winners live on stage, especially when they are performed by such legendary musicians whom play with bands like WILD CHERRY, MOLLY HATCHET, PAT TRAVERS BAND and FOGHAT of course! Let's hope FOGHAT will be able to play live shows over here in Europe again soon, because these guys need to be heard, but meanwhile you can check out this fantastic 2-LP edition of one of their great live performances before the whole world went into a lockdown. More info at: https://foghat.com/
(Points: 8.6 out of 10)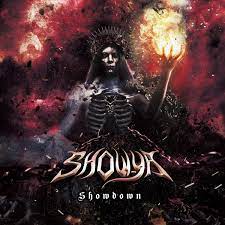 SHOW-YA 'SHOWDOWN - RED VINYL EDITION RECORD' (METALVILLE/P.I.A.S.)
I remember the first time I heard the legendary all-female Japanese Hardrock/Metal band SHOW YA, which was when I purchased an Import CD of them back in the mid-1990s. I can't remember however why I purchased a copy of their particular album Touch The Sun, but it probably must have been thanks to a review somewhere saying that they played melodic hardrock in the style of VIXEN. It was around the same time I discovered a lot of other Japanese melodic rock artists and bands, such as MARI HAMADA, GRAND SLAM, RABBIT, STEFFANIE, BLINDMAN, WANDS and many more from the 90s J-Rock/J-Metal scene. I was in touch with a lot of Japanese people, so it was easier to get familiar with Japanese music. Towards the end of the 90s I became less familiar with Japanese music due to losing connections, but I always kept following the careers of certain acts I knew. In the meantime, I bought most of the old SHOW YA vinyl records, because this band has been active since 1981 and their new album Showdown is already their 13th album so far. I received it as a lovely red vinyl edition for review, and I must admit it looks really beautiful, so make sure to get yourself a red vinyl edition of this album! Anyway, the band's line-up is not that much different than 35-40 years ago, because most of the original members are still present in today's line-up of SHOW YA, namely Keiko Terada – lead vocals, tambourine, Miki "Sun-go" Igarashi – guitar, backing vocals, Miki "Captain" Nakamura – keyboards, backing vocals, Satomi Senba – bass, backing vocals and Miki "Mittan" Tsunoda – drums, backing vocals. When looking at the pictures on the vinyl album they also look quite impressive after all these years! Anyway, the new album contains in total 11 tracks, and during one of the songs there is a duet with the legendary German Metal Queen DORO! It all starts with the superb faster uptempo melodic metal piece Eye To Eye, with it's beautiful melodies a real classic SHOW YA tune! Keiko's voice sounds as good as ever and instrumental it's top-notch, while the song itself has a certain 90s ROYAL HUNT, old-school MALMSTEEN touch, although of course vocally it has the typical high-pitched Japanese vocal approach. The sound and production is picture-perfect, which is also partly due to the mastering and mixing by the legendary JACOB HANSEN. Following Never is another sensational song, an uptempo melodic rocker with once again lovely catchy hooks and beautiful melodies during the strong chorus, while the keys are upfront here, but they didn't forget the neo-classical guitarsound as well. Things get even more melodic during the uptempo AOR/Melodic Rocker Heavy Metal Feminity, the song that features DORO as guest singer. This song has a superb catchy AOR chorus that is as good as some of the absolute best female fronted Japanese AOR/Melodic Rock classic tunes of the past (which I consider SHOW YA's songs Echo Thru the Night and Still Be Hangin' On and MARI HAMADA's Color Blind). Next track Tokyo, I Scream is yet another strong uptempo piece, this time with a slight modern edge in the shape of some synthwave influences, but overall it's a pure melodic rocker with a great sing-a-long chorus. Kiss In The Riot closes the A-Side of the vinyl record very nicely, because this is a great faster uptempo melodic (power) metal piece a la classic LOUDNESS, and with some very nice twin-guitarwork.
Side-B starts with Wind, a great midtempo piece that has a clear 80s touch, not far removed from the band's own style of the classic 80s decade. The chorus in this song is yet again a killer one! Following track Thunder is a sensational faster uptempo melodic power metal with one of the strongest choruses on the album. Hold Me keeps the tempo up and is a strong uptempo melodic heavy rocker with the 80s spirit. Don't Runaway slows things down and is a lovely power ballad (and has an amazing chorus!). Next track Rocks is another great catchy chorus driven uptempo melodic heavy rocker, while closing track So... is a calmer symphonic ballad that finishes the album nicely. Concluded, SHOW-YA makes a fantastic return here with one of their finest albums in a long time! I would highly recommend you to check out the red vinyl edition that is available of this superb new SHOW-YA album Showdown. More info can be found at: http://show-ya.jp/ and soon we will have an interview with them!
(Points: 9.0 out of 10)
WALTARI '3RD DECADE - THE ANNIVERSARY EDITION VINYL RECORD' (METALVILLE/P.I.A.S.)
The Finnish band WALTARI has been around for 30 years and to celebrate this the band released a best of compilation album titled 3rd decade - The anniversary edition. However, this is no ordinary best of album, because the band re-recorded together with a long list of guests their best songs. Actually these guests are the ones that decide how it would sound like, because WALTARI as a band is just there as backing musician group with no involvement on any of the musicians performing on the record. The guesting bands and artists themselves could make up their own mind on a classic WALTARI song. This way the band could hear very diverse new versions of their old material. I received a wonderful shiny vinyl edition of this interesting 'best of' album. 12 songs are included and among the guests we can find MARKO HIETALA (NIGHTWISH), TAMPERE ALL STARS, APRIL ART, NIKI, LORDI and many others. It's a real Finnish project as you can see and what makes it so interesting is the incredible diversity in music styles despite these are all WALTARI originals, but the guests give it their own twist. Highlights are Below Zero 2021 (featuring MARKO HIETALA, this has a brilliant melodic metal chorus), So Fine 2021 (synthwave industrial), Step Outside, the catchy uptempo melodic electro heavy rocker Misty man (featuring fantastic vocals by NIKKI), the LORDI takeover of Lights On and the fantastic catchy melodic modern female fronted gothic alternative prog metal closing track Helsinki 2021 (superb melodic chorus, featuring APRIL ART). Some songs are a bit too much out of the box, such as opener Merry Go Round and the Finnish Folk version of Ehtoopuolela, but nevertheless for a WALTARI fan an interesting take on this band's classic songs from the past 30 years, so it is a must-have for any WALTARI fan out there! More info at: https://www.waltariband.com/
(Points: 8.4 out of 10)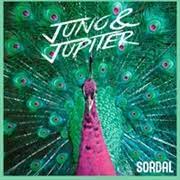 SORDAL 'JUNO & JUPITER' (APOLLON RECORDS/NORWAY IMPORT)
As soon as the opening song You Make It So Damn Easy To Love You of the 5th album of the band/project SORDAL blasts loud through the speakers, it is clear we are listening to something that sounds as if it was recorded 35 years ago! It's like we're back in 1986 when hearing the music of SORDAL, and that is exactly the idea of it's founder STEIN ROGER SORDAL. He is known for being the bass player of the Norwegian Progressive Metal band GREEN CARNATION and also his solo recordings. SORDAL's new album Juno & Jupiter was created during the covid pandemic, so this is a real corona album in the currently popular retro 80s direction musically speaking. When you start something like this you need to do it in the best possible way to make it sound authentic, and SORDAL did this with the help of classic instruments like Roland Juno 106, Jupiter 8, Jx-3P, Oberheim matrix 1000, Yamaha DX7 and D50, Korg Polysix, Sequential Circuits DrumTraks, Oberheim DX, Rockman Sustainor an the FX unit. The result is a sensational album that just couldn't sound better than this! That aforementioned first song on the CD is uptempo melodic poprock/synthpop/new wave like it was done on countless albums in the 1980s, reminding me of bands like PSEUDO ECHO, THE ARROWS and such. Following Moral Police is slightly poppier, but just so 80s that everyone who hates that decade will probably run away by now. Although less rockier, the sound of SORDAL is not that far away from NIGHT FLIGHT ORCHESTRA, but instead of going for an AOR direction, SORDAL goes for a more Synthpop/Poprock ish approach, with rich keys upfront and a hi-tech drumsound, although the melodic soaring guitar solo is also present thankfully. There is no single weak moment to be found here, because also next song Should I Cry For You?, with it's saxsolo, it is once again picture-perfect midtempo 80s poprock, again very close to THE ARROWS (the Canadian band!). And how about the uptempo Ashes Bound, another catchy 80s nostalgica poprocker/light AOR tune with that typical machinery sound of the 1980s, yet also loaded with catchy hooks and a memorable chorus besides the lovely guitarsolo, reminding me a lot of JAY GRUSKA, COREY HART and JACK WAGNER. I can easily mention every song here, because the pure 80s hi-tech AOR/Poprocksound continues all the way until the end, and if you like for example SUPER DB, FM-84 or NIGHT FLIGHT ORCHESTRA as a modern reference, then you can fit this right in-between. I am a sucker for this sound, and therefore I can honestly say that this is one of the finest pure 80s sounding albums I have heard in ages! Just check out for example the fantastic Transartic Lover, the DURAN DURANish Into The Ocean or the MIAMI VICE/JAN HAMMERish instrumental Granit, and you're definitely back in time, but in a good way trust me! Concluded, this album is a must-hear for anyone that loves the hi-tech streamlined catchy poprocksound of the 80s decade! If so, then check out the new SORDAL album a.s.a.p. More info can be found at: https://www.apollonrecords.no/product-page/sordal-juno-jupiter and https://sordal.bandcamp.com/
(Points: 9.0 out of 10)
GOING UP NORTH 'WAITING FOR THE SUN' (APOLLON RECORDS/NORWAY IMPORT)
Out of Bergen, Norway comes the diverse rockband GOING UP NORTH, and Waiting For The Sun is their 2nd album so far. The band is formed around JON EIRIK SOYLAND (bass, vocals, accordion), JAN SIGURD VADSETH (vocals, guitar, keys), HJALMAR RONGEVAER 3 (drums) and ATLE ST. JENSEN (guitar, vocals). Their new album starts with a slightly modern midtempo post-punk ish rocker titled Twenty More Years, which is followed by the rather catchy uptempo melodic mod/powerpop/poprocker I Can Hear You Calling in classic early 80s UK style of THE BOYS and 20/20. Another change in style is the groovy late 60s/early 70s classic rocker Going Up North , which reminds me of a cross between ROLLING STONES, NEW YORK DOLLS, THEM and VELVET UNDERGROUND. Up next is How Can I Sleep, a 70s influenced sweet glamrock influenced uptempo melancholic pop/rocker that in the hands of ABBA or SMOKIE would have been a golden hit! Spirit is another change of direction, because this duet with female guest singer CHRISTINE SANDTORV (who also designed the interesting cover artwork of the album) is a nice calmer singer/songwriter ish pop/rockballad. As you can see, there is a lot of diversity going on here, but overall it's the kind of record that major labels released back in the 1970s, yet later on the album there's some more 90s rock influences such as during the groovy midtempo rockers 7, 8 and 9 that sound like LED ZEPPELIN, TEENAGE FANCLUB and R.E.M. GOING UP NORTH is a very interesting diverse band you need to check out!
(Points: 8.1 out of 10)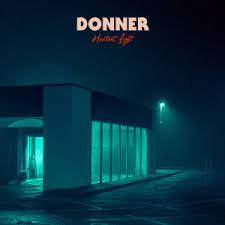 DONNER 'HESISTANT LIGHT' (APOLLON RECORDS/NORWAY IMPORT)
The Norwegian-Israeli multi-instrumentalist and songwriter JACOB HOLM-LUPO is known as the leader of the progressive Rockband WHITE WILLOW and several other projects, such as THE OPIUM CARTEL and TELEPATH'S MENTAL MUTATIONS. Now he has another solo project called DONNER, and Hesitant Light is the debut album under this moniker. Released on APOLLON RECORDS, this is a superb instrumental album that musically speaking is a mixture of old school 70s Berlin Krautrock (a la TANGERINE DREAM/KLAUS SCHULZE/KFRAFTWERK), 80s Sci-Fi/Horror movie-score music (JOHN CARPENTER), a touch of 70s fusion-jazz (a la GEORGE BENSON/GROVER WASHINGTON JR.), some 80s New Age and a tiny bit of modern day Synthwave (MAGIC SWORDish), but there's even more to discover due to some vocals here and there. The resulting album is a fantastic adventure throughout the fascinating world of synths that has been with us for over the past 50+ years. Highlights are Melancholy City (kraut/sci-fi synth heaven), Dance of the Swallows (70s fusion-jazz), Night by Night (a surprising 80s female fronted synthpop-light AOR piece, features guest singer MARTE EBERSON), Street Heat (70s fusion-jazz), and the smooth closing track Coda:Street Haze. Without a doubt, this is an excellent diverse album that has a lot to offer and brings you in different synth directions, so it will appeal to fans of kraut, prog, synthpop, synthwave, new age, fusion-jazz, etc. which means it will be of interest for a lot of people!
(Points: 8.7 out of 10)
SHAMBLEMATHS '2' (APOLLON RECORDS/NORWAY IMPORT)
SHAMBLEMATHS is a Norwegian band formed around Simen Ellingsen (soprano/alto/tenor/baritone sax, guitar, vocals, recorder, sundry implements), Ingvald A. Vassbø (drums, percussion), bassist Eskild Myrvoll and keyboardplayer Paolo "Ske" Botta, and together they create this vibrant pure 70s progressive rock meets complex jazz-fusion sound that is not far removed from SPOCK'S BEARD, although SHAMBLEMATHS is mainly instrumental, expect for a few songs. Although it sounds experimental, there are melodies all over the place and duals between various instruments, such as keys, guitar, sax and other strange noises, while the rhythm section keeps everything in place. 9 songs are included, although a few are short intros and the 18 minutes counting Lat Kvar Jordisk Skapning Teia actually consists of 4 songs. Anyway, the included material is of a very high level and if you want to hear a cross between SOFT MACHINE and SPOCK'S BEARD, this is highly recommended to check out! I particularly loved the excellent Knucklecog, which also features some very nice female vocals somewhere during the 10 minutes counting tune. Check more on this superb band and their new album at: https://shamblemaths.bandcamp.com/album/shamblemaths-2
(Points: 8.5 out of 10)
KORNMO 'FINBULVINTER' (APOLLON RECORDS/NORWAY IMPORT)
Fimbulvinter is the 3rd album of the Norwegian band KORNMO. This instrumental progressive rock/symphonic rock project/band is formed around Nils Larsen (bass), Anton Larsen (drummer) and Odd-Roar Bakken (guitar, keys). Their pure 70s prog/symphonic rock sounds extremely authentic and the 71 minutes of the 5 included songs are a beautiful adventure through the diverse world of the prog and sympho sound of the 1970s. There is time for all kinds of 70s music elements, such as Hammond solos, mellotron solos, keyboard solos, melodic soaring guitarwork, twin-guitarwork, etc. etc. It's an absolute joy to listen to this lovely instrumental album! KORNMO needs to get the much-deserved recognition for their incredible high level of musicianship. Fans of the instrumental passages of THE FLOWER KINGS will definitely love this brilliant album, but I can easily recommend it to anyone who wants to hear high quality music, because this KORNMO album is a highlight from the starting point Fimbulvinter until the closing track Mega Annum. More info at: https://www.facebook.com/ildogvann/ and https://kornmo1.bandcamp.com
(Points: 8.6 out of 10)
BRANDI VEZINA '#DON'T SETTLE' (INDEPENDENT/HEMIFRAN/SWEDEN IMPORT)
Out of Canada comes BRANDI VEZINA, who has native American roots and she sings about her experiences and the whereabouts of her people in Canada. Musically speaking it is lightweight pop/rock with a country touch, not far removed from MIRANDA LAMBERT and JUICE NEWTON, although she is also influenced by the ROLLING STONES, which explains the rockier touch of her music here and there. Not much info available on this talented singer/songwriter, but she delivers a great traditional North American sound on the 7 included songs of her debut album #Don't Settle. I really like the catchy uptempo country crossover pop/rock pieces such as Charming Narcissist, Danger (lovely early 80s light-aor/poprock orientated) and John Dillinger Type, while here and there we can also hear a ballad orientated piece like the beautiful midtempo Alberta Rose. More info on this talented Canadian singer/songwriter at: https://www.brandivezina.com/music
(Points: 8.3 out of 10)
NILS PILEROT 'BLATT' (KNING DISK/HEMIFRAN/SWEDEN IMPORT)
I don't have that much info I'm afraid on this release, but NILS PILEROT is a Swedish singer/songwriter/acoustic guitarist and he delivers a great melodic album with Blatt. It's sung in the Swedish language and captures elements of pop, rock, folk and singer/songwriter, and each of the 10 included songs contains strong melodies. Nils has a very laid-back low voice and along with multi-instrumentalist PATRIK RYDMAN he created a very nice album to listen to. There's a mixture of uptempo pieces and slower, ballad orientated material, mostly in a 1970s kinda direction like a Swedish JACKSON BROWNE , although a song like Nostalgitrippen even reveals some World Music influences and closing track Blot ten drom has some sorta dreampop influences. It's an interesting album that offers more than you expect at first and the Swedish vocals are making it sound quite original. Check for yourself at:
https://soundcloud.com/nilspilerot and https://kningdisk.bandcamp.com/album/bl-tt
(Points: 8.0 out of 10)
JACKSON BROWNE 'UNTIL JUSTICE IS REAL' (INSIDE RECORDINGS/HEMIFRAN/SWEDEN IMPORT)
We already reviewed his lovely new full-length CD and a mini-CD in 2021, but now JACKSON BROWNE releases a new CD-single. Until Justice Is Real is lifted from his new CD and is a great typical classic JACKSON BROWNE uptempo rocker. Great to say it once again that Jackson is bringing out new quality music and even releases new singles from his new album. More info at: https://www.jacksonbrowne.com/
(Points: 8.0 out of 10)
ANASTASIA LYNNE 'GIRL WITH THE HOURGLASS EYES' (INDEPENDENT/HEMIFRAN/SWEDEN IMPORT)
Out of Los Angeles comes the talented singer/songwriter/guitarist ANASTASIA LYNNE, who has a fantastic soulful voice and her music is also reflecting a laid-back classic 1970s soul injected pop/rock direction. She does remind me musically of a cross between STEELY DAN, SADE and YOLA, yet with her own kinda identity. Girl With The Hourglass Eyes is her debut CD, a 7 tracks counting album that also features guitarist MICK TARAS, keyboardplayer DOUG PETTY, drummer SCOTT SELVER and bassist JOE AYOUB, while there are also some other guest appearances of several horn and trumpet players. The uptempo westcoast ish pieces Sensitive and closing track Springtime (a la YOUNG GUN SILVER FOX, yet with female vocals) are fantastic songs with beautiful light AOR melodies and both showing what in incredible gifted singer Anastasia is. She delivers calmer soulful tunes and uptempo rockier songs, but also a semi-ballad here and there, such as the amazing Bothered and the superb STEELY DANish westcoast 70s fusion pop/rocker In A Dream. As aforementioned there's a lot of soul in her music besides a 70s fusion/westcoast touch (thanks to the horns/trumpets), and also 90s female fronted pop/rock (a la SHERYL CROW) here and there, so a nice melting pot with always the lovely crystal clear vocals of Anastasia. It would be a perfect fit for the radio and therefore it would not surprise me if this beautiful lady will breakthrough someday soon. http://anastasialynne.com/
(Points: 8.5 out of 10)
LAZY AFTERNOON 'MY HARBOUR HOME' (ARTACHE/PARAPLY RECORDS/HEMIFRAN/SWEDEN IMPORT)
The Swedish band LAZY AFTERNOON is also delivering a new CD-single, which in this case is the classic folk rocker My Harbour Home, which pays tribute to the classic THE DUBLINERS and Irish folk/rock traditional music. It was actually written on the small island of Innishere in the Galway Bay in Ireland, and when listening you can clearly imagine yourself over there taking the ferry. I have visited the place and LAZY AFTERNOON did a great job here. Check out more info at: https://hemifran.com/news/detail/n/703/Lazy%20Afternoon/My%20Harbor%20Home/
(Points: 8.0 out of 10)
THE SPACELORDS 'UNKNOWN SPECIES' (TONZONEN RECORDS/SOULFOOD/CREATIVE ECLIPSE PR/GERMAN IMPORT)
The German band THE SPACELORDS returns with their new album Unknown Species. The trio is formed around guitarist Matthias "Hazi" Wettstein, drummer and singer Marcus Schnitzler and bassist Ekhard Friedrich "Akee" Kazmaier, and they were formed back in 2008. Unknown Species is their 8th album so far, and it's the follow-up to 2020's Spaceflowers. Musically speaking this is pure 1970s Space Rock with clear influences of bands like HAWKWIND, PINK FLOYD, OZRIC TENTACLES, GONG and such, yet with a certain modern edge here and there in the guitar department. 3 long songs are included on the album and what more can I say than that THE SPACELORDS are doing a great job here on these 3 songs. If you're a fan of 70s Spacerock (but also Prog and Krautrockfans) then make sure to check out this lovely new album of THE SPACELORDS at: https://thespacelords1.bandcamp.com/
(Points: 8.4 out of 10)
CLOSURE IN MOSCOW 'THE PENANCE AND THE PATIENCE' (BIRD'S ROBE RECORDS/CREATIVE ECLIPSE PR/GERMAN IMPORT)
The Australian band CLOSURE IN MOSCOW is working on a new album, but meanwhile their debut EP The Penance and The Patience from 2009 is re-released. The included material is high quality modern progressive rock with a certain American touch, which means emo melodies and a distorted guitar, but always featuring clean high pitched vocalwork and catchy memorable choruses like COHEED AND CAMBRIA going a bit more Emo/Rock and adding a lot of progressive rock structures. A song like Ofelia… Ofelia shows that CLOSURE IN MOSCOW has even more to offer, because this is a calmer (almost) ROBBY VALENTINEish epic theatrical rockballad, so without a doubt this is a strong debut EP that still sounds fresh and modern after 12 years and it's good to see it re-released. Now fingers crossed and wait for this band's upcoming new album in 2022! More info at: https://closureinmoscow.bandcamp.com/album/the-penance-and-the-patience
(Points: 8.4 out of 10)
SCHAFER 'MOSAIK 127' (ACOUSTIC MOTION CONCEPTS RECORDS/CREATIVE ECLIPSE PR/GERMAN IMPORT)
SCHAFER is the solo project of the Colgone, Germany based musician LUKAS SCHAFER. Mosaik 127 is the debut album, and all 6 included songs are performed, written, recorded and mixed by Lukas himself. There is a variety of strange synth sounds and we can definitely call this an old-school Berlin/Krautrock kinda record that recalls memories of cult acts such as LA DUSSELDORF, CAN, KRAFTWERK, KLAUS SCHULZE etc. etc. although perhaps even a bit more experimental here and there. Resulting album is a great piece of art that will absolutely be adored by the fans of the aforementioned bands. I am a sucker for the synth sounds as created during a song like Still that feels like a science fiction trip back to the 70s and 80s. Make sure to check this out if synth only electronic music is something you love, because SCHAFER fulfills your dreams perfectly with this strong diverse sounding authentic album. More info at: https://www.facebook.com/soundslikeschaefer
(Points: 8.3 out of 10)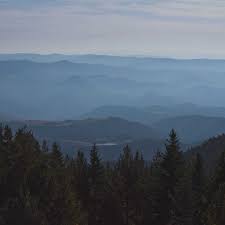 MAYBESHEWILL 'NO FEELING IS FINAL' (THE ROBOT NEEDS HOME COLLECTIVE/WAX BODEGA/NEW NOISE/BIRD'S ROBE RECORDS/CREATIVE ECLIPSE PR/GERMAN IMPORT)
Now here we have a sensational instrumental album that captures the essence of instrumental music, because it's all about diversity and creating all kinds of melodies. In this case the sound of MAYBESHEWILL is massive and cinematic movie orientated with orchestral arrangements, but also symphonic and progressive rock influences all throughout the album. Cinematic Post-Progrock is the best description I think. No Feeling Is Final is their 5th album so far of this Leicester, UK based band, which is formed around James Collins (drums), John Helps (guitars), Robin Southby (guitar, synth, programming) and Jamie Ward (bass). Along with quite a lot of guest musicians, including musicians on violin, cello, piano and even a choir, the sound is huge and will definitely appeal to a variety of people. Sometimes overblown cinematic movie like (Refuturing), while at other times basically modern post-progressive rock in an instrumental direction that fists somewhere between PORCUPINE TREE, MUSE and RADIOHEAD. MAYBESHEWILL is one of the better instrumental bands out there, and they should be right next to LONG DISTANCE CALLING. Check them out at: https://maybeshewill.net/
(Points: 8.8 out of 10)
MONA KAZU 'STEEL YOUR NERVES' (ATYPEEK MUSIC/FALLS AVALANCHE RECORDS/URGENCE DISK RECORDS/CREATIVE ECLIPSE PR/GERMAN IMPORT)
Out of France comes the dark post-rock/wave band MONA KAZU, and Steel Your Nerves is their 3rd album so far. The female fronted band is formed around Priscille Roy (vocals, keyboard) and Franck Lafay (guitar, mandolin, programming), whom have invited drummer Régïs Boulard (Laetitia Sheriff/Trunks, Sons of the Desert, Olivier Mellano,…) to perform with them as a trio on this new album. Musically speaking it's really dark, sometimes depressing, yet high quality modern post-prog/dark wave alternative rock. Imagine the slow sound of Doom Metal in combination with a tiny bit of 80s Gothic Rock and Dark Wave. The resulting album is quite interesting, because Priscille has a strong voice that is quite recognizable and perfectly able to come up with these strong melodies, such as can be heard during the lovely and exciting Porto Twins. Fans of SIXOUS AND THE BANSHEES might be really interested in hearing this, but there's much more to discover, because MONA KAZU is quite experimental, because during the same aforementioned song there is also room for extremely experimental complex freejazz. This is a very original band that is recommended to the open-minded fans who like their music to be adventurous and experimental, but also still featuring melodies here and there thanks to a strong female singer. More info can be found at: https://www.monakazu.net
(Points: 8.3 out of 10)
LES PYTHONS DE LA FOURNAISE 'L'ORCHESTRA DE LA FOURNAISE' (CATAPULTE RECORDS/WAX THEMATIQUE/FRANCE IMPORT)
I was not familiar with so-called Maloya and Sega music, which originates from the Reunion Island, Mauritius and Sycheless area, but apparently this is the local music played over there, and THE PYTHONS are a band from the French Alps playing a mix of styles that find it's origins in the Maloya music due to the fact that several members are Reunion-natives. In combination with young French metropolitan musicians, LES PYTHONS DE LA FOURNAISE are making an interesting mixture that somehow sounds a bit Caribbean / Reggae ish, with African influences and the French accordion as finishing touch, so it's basically very fun cheerful summer ish music that should get us through the dark winter days of northern Europe. The album is also released on colorful vinyl, but I received the CD, which sounds just as good. 10 songs are included and a lot of them sound very rhythmic and catchy, with even a touch of Desert rock guitar during a song like Tantine Zaza. The relaxing smooth sounds of a song like Tout Doux is then again something completely different, a sorta mixture of Reggae and French accordion music. It took some time to release the album, because the recordings already took place back in 2017, but during the summer of 2021 the album was released and anyone into world music sounds will absolutely love it! More info can be found at: www.lespythons.org
(Points: 8.2 out of 10)
DELI TELI 'TSIFTETELI CLUB' (CATAPULTE RECORDS/WAX THEMATIQUE/FRANCE IMPORT)
Now here we have a very interesting album, because Tsifteteli is a genre that originates from Greece in the 1960s, combining all kinds of influences from the Mediterranean with rock and roll, surf and laton-american influences, resulting in a string of huge hits around the world back then. The western culture did not get a lot of notice, but thanks to a new group of French musicians called DELI TELI, which was formed in 2019, we get another chance, because this band's debut album Tsifteteli Club contains cover songs of those classic 1960s hits of this genre. The music is very cheerful and has that classic 60s feeling with memories of acts like LES ROBOTS, TIELEMAN BROTHERS, yet with a Turkish/Greek touch. The album has not officially been released yet, but I can definitely recommend it to check out, also if you like for example ALTIN GUN. From start to finish it has the warmth of the Mediterranean! More info at: https://www.facebook.com/DeliTeliBand
(Points: 8.5 out of 10)
DIANA HP 'FAZER E CANTAR' (Z PRODUCTION/INOUIE DISTRIBUTION/VEEVCOM/FRANCE IMPORT)
Fazer E Cantar is the 3rd album of the Brazilian singer/songwriter DIANA HP and while listening it once again shows me that we hear way too less music out of Brazil and South America in general, which is a pity, because the music from there is usually of a very high level and quite original. AZYMUTH is a band I admire a lot and while hearing the new album of Diana you get that same feeling of the relaxing vibe of Brazilian music. Diana sings and writes her own songs, which are 9 tracks in total on this new album, but she also plays keys and is helped by other musians (Vincent Taurelle on keys, Mathias Allamane on bass, guitar, organ, Vincent Tager on drums, percussion and Ludovic Bruni on guitar). Opener and titletrack Fazer E Cantar shows right away that we are dealing with a high quality release that captures the smooth Brazilian touch, along with jazz, Cuban, dreampop and psychedelic influences, kinda like SADE, yet then vocally with her typical Brazilian way of singing. Other highlights are the 70s spacey trip of Delikatessen, Brincadeira, and the organ psychedelic trip of Mais Um Sol. There is a clear 70s soulful/funky rhythm section backing her up all throughout the album, so all these mixtures is making it a very diverse record. The album will be released in February of 2022, but trust me that it will be worth the wait, as it is very original and super smooth relaxing album that takes you on a trip to the 1970s and 1980s Brazilian culture, which is a melting pot of all kinds of styles. More info can be found at: https://www.facebook.com/dianahortapopoff/
(Points: 8.5 out of 10)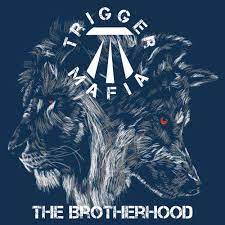 TRIGGER MAFIA 'THE BROTHERHOOD' (ROCK COMPANY)
From out of nowhere comes the Canadian band TRIGGER MAFIA and I am quite overwhelmed by their superb debut album The Brotherhood. They play classic Canadian Melodic Hardrock with a certain late 80s/early 90s style, kinda like classic TRIUMPH, SANTERS, WALL OF SILENCE/THE WORKS, early HAREM SCAREM and CONEY HATCH when hearing the lovely opener Find A Better Way, but there's much more to discover when we start checking out the rest of the album. What sets them apart from the countless soulless FRONTIERS RECORDS releases is the fact that there is real rock and roll and soul injected in the classic hardrocksound of the band. It's just those tiny bits and pieces that makes them sound better than the rest. First of all the band has a wonderful singer called SHAWN MEEHAN (also guitarist) who reminds me a bit of CARL DIXON, while the rest of the band (Jay Wittur : Bass and background vocals, Rod Senft : Drums and background vocals and Karl Oystensen: Keyboards and background vocals) definitely knows how to play rock and roll, and also the guest female backing singers on several songs gives the band a rich classic rocking soulful vibe (just listen to the amazing groovy Sittin' On A Corner for example!). Despite the 80s references, there is also a lot of 70s Hammond/Classic Rock influences in a song like the groovy Open Road and the aforementioned Sittin' On A Corner that takes you straight back to the mid-1970s. The band flirts with those tiny bits of sounds and pieces here and there to make their classic melodic hardrock sound original, diverse and authentic, and this can be heard throughout the whole album. Other highlights are the uptempo classic rocker Devil Woman, the instrumental 70s pomprocking Great Big Genius, the 70s RUSH/TRIUMPH ish classic prog/rocker The Brotherhood Song (which also has a bit of southern rock influences) and the 70s HANOI ROCKS/NEW YORK DOLLS ish glamrocker Backyard Barbeque. Without a doubt, a must-hear band to check out if you want to hear high class original Melodic Hardrock! More info at: https://triggermafia.bandcamp.com
(Points: 8.8 out of 10)
TRAGIK 'ULTIMA RATIO' (ROCK COMPANY)
If you're familiar with PHIL VINCENT you know what to expect when a new release of him comes around, because TRAGIK is a band that is formed around this legendary talented American multi-instrumentalist/singer/songwriter, and under this moniker he already released several albums, but of course Phil is also known as a solo performer since the mid 90s when I first reviewed his music, and he has more bands and projects going. Fast forward 25+ years, with TRAGIK he gets a little help from drummer DIRK PHILLIPS and bassist DAMIAN D'ERCOLE, although Phil himself was responsible for most of the recordings (including bass/drums) on the new album Ultima Ratio. Phil never disappoints musically speaking, and also this time he delivers high quality melodic hard rock in a classic 80s direction, with SCORPIONS and DOKKEN influences all over the place. 10 songs are included on the CD, which was mastered by JACOB HANSEN (PYRAMAZE, EVERGREY, VOLBEAT, AMARANTHE, PRETTY MAIDS, DIZZY MIZZ LIZZY, DELAIN, etc.) by the way. Highlights are uptempo melodic rockers such as Hunter, One Last Time and the catchy Hope, the AOR ballad All I have Left, the midtempo AOR piece The Last Resort (which is based around a great melodic soaring guitarsolo) and the semi melodic rockballad Requiem. Fans of PHIL VINCENT need to get this one as well, although nothing new is happening, but the result is always crystal clear quality melodic rock. Check out more info at: www.philvincent.com
(Points: 8.2 out of 10)
CHINAWHITE 'EVOLUTION (?)' (ROCK COMPANY)
When putting on the new album of the Dutch band CHINAWHITE I was thinking to myself this can't be true, but the vocalist of this band is the American PHIL VINCENT, the guy who put out more new albums than anyone else in the music business! I had just finished the new TRAGIK album and along comes this new CHINAWHITE album with once more Phil on vocals. This time however he only sings, because the rest of the band is made up of the superb guitarist/producer/songwriter PETER COX, bassist SANDER STAPPERS and drummer BART FLEUREN. Of course it does remind one immediately of the other projects and bands Phil is involved with, but still here we have a more band feeling and Peter is as already mentioned an amazing guitarist. The music is mostly uptempo melodic hardrock, with as best songs Motor Queen, the THIN LIZZY/GRAND SLAMish Lonely At The Top, Somehow and Through To You. Nice album and another must-have for the PHIL VINCENT fans among us. Check out more info at: www.chinawhite.nl
(Points: 8.3 out of 10)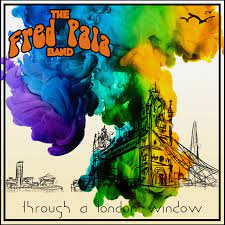 THE FRED PALA BAND 'THROUGH A LONDON WINDOW' (INDEPENDENT/UK IMPORT)
I received a sensational 4-tracks counting EP CD from THE FRED PALA BAND. They are situated around Fred Pala, a musician who is originally from Brazil, but is currently based in London where he has a classic late 60s/early 70s sounding heavy blues power rock trio going and I received the album Through A London Window of this interesting trio. When hearing opener Head On The Ground it's like we went back in time when CREAM, LED ZEPPELIN and JIMI HENDRIX were ruling the rock airwaves 50 years ago. Fred is not only an amazing guitarist, but he also has a superb voice and the fact that they recorded this new album live totally analog with the BBC 60's gear live at the Gizzard Studios in London, this makes you wonder that there are still real authentic classic rockbands out there. Every song of the 4 included captures the pure classic rocksound we all love so much and I can't wait until these guys deliver a full-blown vinyl record, because that is basically how you want to play this kind of retro heavy blues rock. If you like JOE BONAMASSA or WHITESNAKE, then you will also love this extremely talented musician! Besides Fred on the Guitar and vocals, there's also George Smith on the Bass and vocals and Jon Steele on the drums. Check out this sensational trio at: https://soundcloud.com/fred-pala/sets/looking-through-a-london-window-fred-pala-band-new-album and https://fredpala.wixsite.com/fredpala/copia-fred-pala
(Points: 8.8 out of 10)
VINNY PECULIAR 'ARTISTS ONLY' (SHADRACK & DUXBURY RECORDS/UK IMPORT)
ALAN WILKES is the man behind VINNY PECULIAR, a singer/songwriter/poet from Worchestershire, UK. Artists Only is already his 14th studio album and right from the start with the catchy indie pop/rock opener A Bigger Splash, you can hear that we are dealing with an interesting gifted musician who has the voice (and sound) of a cross between DAVID BOWIE and RAY DAVIES, with some of the melodic melancholic Britpoprock of PULP and MANIC STREET PREACHERS and a touch of chamber pop here and there. You can easily put the sound of Artists Only in-between these giants of the British music industry, so do not miss this little gem! Vinny is extremely talented, because he did almost everything on his own, except for some drums that were taken care by JOE SINGH. The songs are uplifting and very melodic, with as other highlights the uptempo melodic classic rocker Rothko, the midtempo raw (and rather funny) rocker Heavy Metal (like a cross between LOU REED and LYNYRD SKYNYRD if that is possible!), the catchy Francis Bacon and the uptempo rocking closing track Perfect Song, which is basically a pure DAVID BOWIE kinda song from the early 80s. Make sure to check out this talented singer/songwriter, because he might become the next big Rockstar! More info at: https://vinnypeculiar.com/
(Points: 8.2 out of 10)
THE POPPERMOST 'HITS TO SPARE VINYL RECORD' (PARLOPHONEY/THINK LIKE A KEY MUSIC/USA IMPORT)
Close your eyes and you would honestly believe we're back in 1964 and some Liverpool based band was about to breakthrough worldwide with their simple but effective catchy garage beat powerpop music. Instead of Liverpool this here concerns a Glasgow based band that is actually based around one person, which in this case is JOE KANE, who plays bass, guitar, drums and sings all the songs on the beautiful looking debut vinyl record of THE POPPERMOST. It comes with a sense of humor, because when hearing songs like Egg & Chips,Yes It's True, Can't Take That Away, Cry For Another (superb!) and Goodnight Georgia Peach, it's definitely pure early THE BEATLES no doubt about that, yet with a twist of humor in the lyrics. We all know the original THE BEATLES classics from almost 60 years ago, and of course we have seen many bands doing a similar thing to recreate that classic early THE BEATLES sound, but apart from THE MADD/THE KIK, nobody came here really close I'm afraid. THE POPPERMOST does a great job however and for fans of the classic early Merseybeat sound of long gone days when things were uptempo fun no-nonsense catchy beat music orientated, they should definitely this great first album of THE POPPERMOST. I think there's some improvement impossible, because not every song is a winner, but especially during the aforementioned Cry For Another everything sounds picture perfect! More info at: https://thepoppermost.bandcamp.com/releases and https://thinklikeakey.com/collections/twitter.com/thepoppermost
(Points: 8.1 out of 10)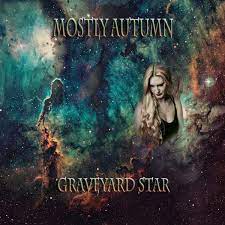 MOSTLY AUTUMN 'GRAVEYARD STAR' (MOSTLY AUTUMN RECORDS/NOVA/UNIVERSAL MUSIC GROUP/UK IMPORT)
As we go further and further into the pandemic, the first concept albums about these strange times are delivered, and I think we will see many more releases about the pandemic in the future to come. Anyway, MOSTLY AUTUMN is a legendary band that have been around for decades now, and they have also released many albums during this period, and now they release a new album titled Graveyard Star, which contains material they wrote and recorded during the pandemic, so the lyrics are quite often related to their experiences during 2020 and 2021. The band's current line-up consists of Angela Gordon (flute, vocals), Iain Jennings (keys, Hammond organ), Chris Johnson (vocals, guitar, keys, vocals), Bryan Josh (vocals, keys, guitar. tambourin), Henry Rogers (drums), Andy Smith (bass) and Olivia Sparnenn-Josh (vocals, keys), with as guests Troy Donocley (NIGHTWISH) on uilleann pipes, whistles and Portugese mandola, and Chris Leslie (FAIRPORT CONVENTION) on violin. Opener and titletrack Graveyard Star starts calm as a nice duet between Bryan and Olivia, kinda in a PINK FLOYD meets PETER GABRIELish sympho/prog direction, but as the song develops and the catchy ultra-melodic female fronted chorus comes around, we dive into high class uptempo progressive melodic rock at it's very best, while the song also has a calmer acoustic part somewhere along the way as well as an incredible melodic soaring guitarsolo before it picks up the catchy AORish chorus (HEART/LANA LANE) again in the last minute of this 12 minutes counting epic journey of what might be called the best MOSTLY AUTUMN song ever recorded! All together when starting an album like this you cannot possible go wrong anymore, because this first song is such a sensational progrock masterpiece, and thankfully the whole album is a great adventure with a lot of diversity going on, because it's not only prog, classic rock and melodic rock orientated! Secretly there's a lot more to discover here and there, such as the celtic/folk influences during the beautiful Skin of Mankind that has a certain RENAISSANCE meets BLACKMORE'S NIGHT kinda feeling. The combination of male and female vocals work so well and the melodies in each and every song on this new MOSTLY AUTUMN album are timeless and it should appeal to basically everyone out there. MOSTLY AUTUMN has been in the music business for many years now, and I have seen them live a few times, and they keep on developing and absolutely never disappoint, but with this new album Graveyard Star they might have released their best album so far! This album is of such an incredible high level, and besides the aforementioned songs other highlights are are the PENDRAGONish midtempo melodic progrocker Shadows (including superb guitarsolo), the emotional KAYAKish theatrical symphonic Power AOR ballads The Harder That You Hurt and This Endless War, and the uptempo Spirit Of Mankind (almost reminding me of MARGARET BECKER during her early AOR/Rock years). Words cannot describe how incredible this album is, so do yourself a favor and check out this superb masterpiece a.s.a.p.! More info at: http://www.mostly-autumn.com
(Points: 9.1 out of 10)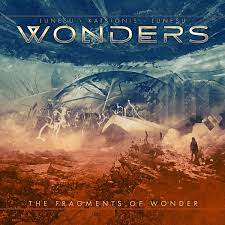 WONDERS 'THE FRAGMENTS OF WONDER' (LIMB MUSIC/SUBURBAN)
Italo Power Metal was very popular in the 1990s when LABYRINTH, RHAPSODY, VISION DIVINE, SECRET SPHERE, WONDERLAND and several others released their classics. Eventually the style was taken over in full speed by DRAGONFORCE and then it more or less became quiet around new high quality albums in this style, but the new Italian band WONDERS is delivering a classic pure 90s Italo Power Metal album that is a wet dream for everyone who likes the classic LABYRINTH albums. Opener Good & Bad is basically LABYRINTH all over again, in their best 90s spirit. Thankfully WONDERS has an own face, because there is diversity going on when listening further and then you discover a symphonic melodic AOR rocker in the shape of Pretender, which reminds me of a cross between ROBBY VALENTINE, HEAVEN'S TOUCH and ELEKTRADRIVE, so this song is a lovely catchy chorus driven AOR influenced melodic rocker. WONDERS is an Italian band that was formed in 2020 by the brothers GIRGIO LUNESU (drums) and PIETRO PAOLO LUNESU (guitars) (both of the band EVEN FLOW) in cooperation with legendary producer/keyboardplayer BOB KATSIONIS (ex-FIREWIND). Later on bassist LUCA NEGRO (TEMPERANCE) and vocalist MARCO PASTORINO (TEMPERANCE, ex-SECRET SPHERE and CRISTIANO FILIPPINI'S FLAMES OF HEAVEN) joined them and The Fragments Of Wonder is their debut album, released on the quality label LIMB MUSIC, it contains 11 strong songs. Besides the 2 songs mentioned earlier on in the review, the other highlights are Where The Sun Doesn't Shine, Indigo World, the proggy Sacrifice and the AOR influenced Fragments Of Wonder, which are all a wonderful mix of Italo Power Metal and Melodic Rock, with a massive symphonic and ultra-melodic catchy approach, so WONDERS is an absolute winner for fans of the aforementioned bands. Especially if you like LABYRINTH, then this is right up your alley! More info at: https://www.facebook.com/wondersfragment
(Points: 8.5 out of 10)
FIREWOLFE 'CONQUER ALL FEAR' (LIMB MUSIC/SUBURBAN)
The US band FIREWOLFE released their debut back in 2011 and during the next 10 years their line-up changed a lot and on their 3rd album Conquer All Fear we can hear Freddy Krumins (vocals, ex-JAMES BYRD's ATLANTIS RISING), Michael David (guitar, ex-TKO), Nick Layton (guitar, founder member of the band), Bobby Fercovich (bass, ex-PAMELA MOORE, METAL CHURCH, PRESTO BALLET) and Marco Bicca (drums, ex-PAMELA MOORE, THE ELEMENT, A DYING PLANET). It's a nice list of well-seasoned musicians, so a guarantee for high quality music that is clearly classic 80s US Melodic Metal orientated, very much in the classic RIOT, FIFTH ANGEL and DIO direction. The new album was produced and mastered by BART GABRIEL (CRYSTAL VIPER, JACK STARR, JAG PANZER...) and it is a mix of superb shredding guitarwork, powerful metal vocals a la MANOWAR and well-thought epic theatrical melodies in the RONNIE JAMES DIO style, but also ICON/RIOT ish classic 80s melodic hardrock here and there. Freddy is still a great singer after all these years and immidiately I am eager to play his 80s JAMES BYRD's ATLANTIS RISING classic album after listening to this strong record. There are heavy faster pieces, slow epic tunes, a concept tune that is split in a trilogy, but there's also time for a pure classic uptempo melodic hardrocksong in the style of FIFTH ANGEL or ROUGH CUTT, which is the superb Swallow My Pride and a beautiful power prog ballad in the shape of Candle In The Dark (featuring a lovely chorus like 80s QUEENSRYCHE meets ICON), and both of them bring you straight back to 1987. All together, a very enjoyable album that is a must-have for fans of classic 80s US Melodic Metal! More info at: www.firewolfe.com and https://firewolfe.bandcamp.com/album/conquer-all-fear
(Points: 8.3 out of 10)
SANDSTONE 'EPSILON SKY' (LIMB MUSIC/SUBURBAN)
Out of Derry, Northern Ireland comes the melodic heavy rock/metal band SANDSTONE whom have been around for over 15 years now. The band was formed by Stevie McLaughlin (lead guitar) and Sean McBay (vocals), who are still on board, while the rest of the band consists nowadays of bassist Thomas Alford, guitarist Dee Kivlehan and drummer Eamonn McNaught. The resulting 5th album is a great piece of work that feature classic traditional melodic hard/heavy rock/metal with JUDAS PRIEST/ROB HALFORD ish vocalwork, while the music is slightly touching the prog metal side of early FATES WARNING, such as can be heard very clearly during the lovely Cuts To You. The production and overall sound quality is quite perfect, so fans of classic melodic metal will definitely like this album. Other highlights include the catchy melodic Fractured Time, the epic prog metal ballad Critical and closing bonustrack The Last One, all revealing a sorta classic 80s/90s US Melodic Prog/Metal influence that sometimes reminds me of bands like METAL CHURCH, JAG PANZER and such. Definitely a great album with some high quality traditional melodic metal for you to check out at: www.facebook.com/sandstonerocks.com
(Points: 8.3 out of 10)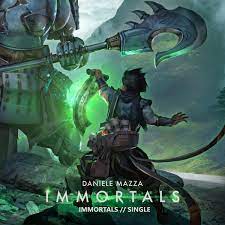 DANIELE MAZZA 'IMMORTALS' (LIMB MUSIC/SUBURBAN)
This has got to be one of the biggest sounding albums of LIMB MUSIC since the days of RHAPSODY. DANIELE MAZZA is a gifted Italian composer who is also part of the Symphonic Power Metal band ANCIENT BARDS, and via his fascination for big movie scores of HANS ZIMMER, TRANS-SIBERIAN ORCHESTRA, Classical Music/Opera and the musical THE LION KING, he always wanted to create a symphonic move score like album and now his dreams are fullfilled with the wonderful first solo album Immortals. This album sounds like a big Hollywood movie-score, including a full blown orchestra like bombastic Wagnerish sound, so it could easily fit a movie a la Gladiator or Pearl Harbor. The only difference is the fact that Daniele created it almost all on his own through his keyboardwork. He composed, produced, arranged and engineered all of the 13 included songs, while as guests we can hear on 1 song SARA SQUADRANI, CHIARA DI MARE for the choir vocals and CLAUDIO PIETRONIK plays the beautiful melodic soaring guitarsolos we can hear here and there. All together this album sounds massive and extremely bombastic, so if you're a fan of HANS ZIMMER, then you should get this album a.s.a.p. I loved the huge sound and the way it connects the worlds of Classical Music/Wagner/Opera, Hollywood Movie Blockbusters and neo-classical symphonic melodic metal (NIGHTWISH/MALMSTEEN/ROYAL HUNT/STRATOVARIUS/RHAPSODY). Daniele is an amazingly talented composer, who definitely is up there in the ultimate upper league of modern day composers in a way BEETHOVEN and WAGNER were in the 19th century, so are HANS ZIMMER, VINCE DICOLA, JOHN WILLIAMS and Daniele the ultimate composers for this kind of bombastic instrumental music nowadays. More info at: https://www.danielemazzamusic.com/
(Points: 8.9 out of 10)
MANORA 'BRAVE THE STORM' (INDEPENDENT)
Brave The Storm is the debut album of the Dutch band MANORA. They come out of the beautiful city Leiden and deliver a lovely high class female fronted symphonic melodic metal album in the style of EPICA, AFTER FOREVER, NIGHTWISH and such. Despite it might all not sound very original, the material is of a very high level, which is thanks to superb musicianship, great female vocals, a top-notch production and a bunch of catchy tunes. I can honestly say that when we were first introduced to this style back in the late 1990s both AFTER FOREVER and NIGHTWISH released the absolute classics and what followed were countless bands trying to reach that level. MANORA is definitely an exceptional band, because their album sounds like one of the finest in this genre since those classic albums of AFTER FOREVER and NIGHTWISH. The keys and orchestral arrangements of ARTHUR STOK are massive and bombastic like EPICA and NIGHTWISH, while the melodic soaring guitarwork of IVO VISSER is also very impressive and as already mentioned, lead singer MIRTE VAN DER HAM has a strong voice that is as good as the singers of DELAIN and EPICA. The rhythm section of the band consists of bassist TOMASZ KISIELEWICZ and drummer TIJN SCHOLTZE. 12 songs are included on this independently released album, which has as highlights uptempo symphonic melodic power metal pieces such as System Shutdown, The Traveler, Break Your Fall, and Another Destiny. In case you're a fan of the big massive bombastic female fronted melodic symphonic power metal sound of the aforementioned bands, then you will absolutely love this killer album from MANORA! More info at: https://www.manora-band.nl
(Points: 8.4 out of 10)