HOT NEW REVIEWS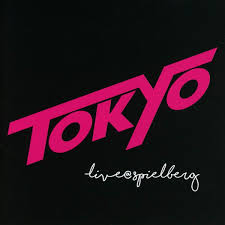 TOKYO 'ONE WORLD/LIVE SPIELBERG' (ROX4 RECORDS/GERMAN IMPORT)
When I first discovered the legendary 80s German/Austrian AOR band TOKYO I was in my teenage years and I quickly managed to get hold of the 4 vinyl records they released between 1981 and 1985 and also the albums of spin-off bands CRAAFT and JOJO, which eventually led me back to the amazing ROKO, because that's where it all actually started for me personally (Could you be my love is one of the greatest German AOR ballads ever recorded!). Anyway, TOKYO has a special place in my heart, although I have to admit that I lost them for quite some time, which is such a pity, but that happens in life sometimes. Thankfully I got in touch with their original guitarist/vocalist ROBBY MUSENBICHLER, who kindly send me their last 2 CDs, because eventually they reformed somewhere along the way during the 2010s and as a result a new studio-album (One world in 2014) and a live-CD (Live Spielberg in 2019) were released. Great to see 4 of the original members involved (bassist/vocalist KEN TAYLOR, guitarist/vocalist KLAUS LULLEY, guitarist/vocalist ROBBY MUSENBICHLER and keyboardplayer LOTHAR KRELL) besides drummer and newcomer AARON THIER (born in 1981!). One world is a great CD that might not have the uptempo 80s AOR pieces included, it definitely has a great modern AOR/Poprock sound. Opener and titletrack One world is a lovely 80s calmer semi AOR/Poprocker in the style of MIKE AND THE MECHANICS. Following Stand up is quite heavy and groovy, like TOTO in the 90s and I'm free is basically a fantastic classic early 90s midtempo AOR in the style of RUSSELL, SAY, FM and such. The TOTO similarities continue on the following songs If we don't believe and the superb Soon, which once again show the incredible strong lead- and harmonyvocals of TOKYO. After a couple of calmer songs, including the beautiful AOR ballad Fall into sleep, which feels like a TOTO/STEVE LUKATHER classic, things get rocking again on Do you feel the thunder, a groovy melodic rocker with again the 90s/00s TOTO similarities. Children of darkness is a bit proggy AOR, a very strong song for sure with great soaring guitarwork, while closing track Desert life is yet another beautiful TOTO ish semi AOR ballad of an incredible high level!
In 2019 the band released a wonderful live-CD titled Live @ Spielberg, which shows an energetic band playing old and new TOKYO songs quite perfectly. The German TOTO is still as good as the real TOTO, and when you hear those old classic AOR tunes again, such as Tokyo, Dreaming of you, Cryin', Keiko, and Carry on, it's a dream come true to hear them live in the present day and hopefully I will be able to see them live in action myself too! Anyway, TOKYO must not be forgotten and these CD releases as well as the old material should be in the hands of every AOR fan out there! More info at: http://www.tokyo-band.com/
(Points: 8.8 out of 10)
AS STRANGE AS ANGELS 'MIRROR MIRROR' (INDEPENDENT/USA IMPORT)
We're heading over to Dallas, Texas for the interesting band/project AS STRANGE AS ANGELS, which is fronted by MURDER FM front man NORMAN MATTHEW. He has a fantastic clean voice and the music on his debut EP Mirror mirror sounds very American modern day melodic heavy rock. 7 strong songs are included here and right from the start it's clear that Norman's voice leads the way here, because he is able to go anywhere with the way he sings. Other involved musicians/producers are Sahaj Ticotin (STARSET, SEVENDUST, CJ Pierce (DROWNING POOL guitarist), Michelle Graves (drums) and Mick Kenney (MOTIONLESS IN WHITE). The songs are all very melodic, quite catchy and radio-ready, with as highlights Mirror mirror, Days go by and Eternal. It has a modern approach for sure and the only remark I could make is that the songs are all in a sorta similar style, so a bit more variation would be interesting and then I mean a calmer song, a ballad or an uptempo rocker, because now all songs are in that typical modern American somewhat groovy midtmepo direction, which we have heard by millions of American bands the past 20 years. On the other hand, it's quality stuff and for fans of a band like THREE DAYS GRACE, this is highly recommended to check out at: https://www.asstrangeasangels.com/
(Points: 8.1 out of 10)
REVELATION RAIN 'VENGEANCE IS MINE' (INDEPENDENT/USA IMPORT)
The Wyoming, Michigan based band REVELATIONRAIN was formed in early 2020 and in less than a few months their debutVengeance is mine was released, which was thanks to the speed of the internetfor making the connections and finding the right musicians. Vengeance is mine wasrecorded in 4 days, so really quickly put together, but on the other hand sowere the first couple of THE BEATLES records! Anyway, the rawness andauthenticity is very clear on this album, because it shows the band as they wouldsound like live. The band's line up consists of ROB ROBINSON (guitar, vocals),JT LONG (guitar, vocals), GRANT BEECH (drums, vocals) and MARTI ROBERT (bass,vocals), and we have here 10 songs included, which are all written bybandleader Rob. Be aware that it has a very independent rough sound and actuallyreminds me a lot of early/mid 90s indie records. The best songs on the albumare Taste of tomorrow (catchy 80s uptempo melodic hard/heavy rock like a mixbetween LIZZY BORDEN and STRYPER), Tears on the wall and the title trackVengeance is mine. Recommended if you're into traditional classic 80s AmericanMelodic Heavy Rock/Metal and you want some real authenticity instead of the bigproductions. Check them out at: https://www.facebook.com/RevelationRain and https://www.revelationrain.net
(Points: 7.3 out of 10)
EVOLUTION EDEN 'AUDIO THERAPY' (INDEPENDENT/USA IMPORT)
Out of California comes the classic 80s inspired Melodic Hardrock/Hair Metal band EVOLUTION EDEN, and Audio therapy is their 5th album so far. Their line up is lead guitarist/vocalist Brandon Owen, rhythm guitarist/vocalist Mike "Pap" Pappas, bassist Mike McShane, and drummer/backing vocalist Brian Powell. No less than 14 strong songs are included, so there's a lot to enjoy here. After the groovy start of The animal inside, things get interesting when they switch over to the classic late 80s fun summer hookladen Californian uptempo Melodic Hardrocksound on the catchy Kiss like a summertime, which is a wet dream for the fans of SHY TIGER, JOHNNY LIMA, FIREHOUSE, PAUL LAINE, THE DEFIANTS, DANGER DANGER, STEEL PANTHER, etc. etc. The vocals are excellent and also instrumentally these guys know how to deliver! Other highlights are Beautiful disaster (tough uptempo 80s Melodic Hardrock), I won't let go, the semi melodic power rockballad Where did it go?, the catchy Between love and losing you and Yesterday's news. I was quite surprised by the high quality of this band's album, and you can check it out for yourself at: https://evolutioneden.com/store-music
(Points: 8.2 out of 10)
BLACK FOXXES 'BLACK FOXXES' (SPINEFARM RECORDS/CAROLINE)
The Exeter, UK based band BLACK FOXXES was formed back in 2013 and released 2 albums prior to their new same titled album Black Foxxes. The reason why this 3rd album is sametitled is due to the fact that the original band members Anthony Thornton (drums) and Tristan Jane (bass) left the band and so it became a solo project of lead singer/guitarist Mark Holley. He found drummer Finn Mclean and bassist Jack Henley to help him out and only 8 months later a new album was released. Musically speaking it is somewhat slower Post-Punk with a real aggressive approach, because Mark sounds quite angry! There are also 90s grunge influences quite clearly, with NIRVANA, SMASHING PUMPKINS as references, especially on the first 2 rockers. From track 3 Drug holiday onwards, things settle down with a more hypnotical slow drone rocksound, which is actually doom music for alternative rock bands, and I have to say that this sounds quite melodic on strong songs such as this Drug holiday, My skin is and the beautiful sensational almost dream pop ish Swim, which has a soaring guitar solo towards the end. The guitar whales, the tempo is slow as molasses, but in this case it works and Mark shows he is actually able to sing very well and it does sound a bit like THE CURE melted with FLEET FOXES (especially on the only uptempo Jungle skies). Towards the end of the album, there are a few moments that could be seen as Noise-Rock, which will please the fans of the aforementioned SMASHING PUMPKINS and NIRVANA. This is quite a nice album in the end, rocking out quite heavily and post-punk orientated during the first 2 songs, but then radically switching to slow melodic calmer material and not look back anymore, so go check out more at: https://www.blackfoxxes.com
(Points: 8.2 out of 10)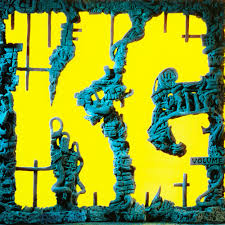 KING GIZZARD AND THE LIZARD WIZARD 'K.G. : EXPLORATIONS INTO MICROTONAL TUNING VOLUME 2' (KGLW/CAROLINE)
Formed back in 2010 in Melbourne, Australia, the band KING GIZZARD AND THE LIZARD WIZARD has become quite popular in recent years. They are extremely productive, because in the past they even managed to release 5 new albums within in 1 year (!), which sounds like a new world record to me (and then I am not counting the legendary underground acts RICK RAY, PHIL VINCENT and DESTRUCTORS 666!). The new album K.G.: Explorations into microtonal tuning volume 2 is their 17th album so far, and I am really impressed when listening to this band, because their music is a mixture of all kinds of styles, although prog rock meets melodic indie rock meets psychedelic world music could be a good description I think. The band's line up is Stu Mackenzie (vocals, guitar, bass, keyboards, flute), Ambrose "Amby" Kenny-Smith (vocals, harmonica, keyboards), Cook Craig (guitar, bass, keyboards, vocals), Joey Walker (guitar, bass, keyboards, vocals), Lucas Harwood (bass, keyboards), and Michael "Cavs" Cavanagh (drums, percussion). 10 songs are on this strong new concept album, which musically speaking is of a very high level, with as highlights the lovely middle-eastern influenced mid tempo prog/psych rockers Minimum brain, Straws in the wind, Some of us and Ontology, which all remind me a bit of the Turkish ALTIN GUN somehow, crossed with TAMIKREST and even a touch of MOTORPSYCHO, which is another very productive band. Actually this concept album's 10 songs are smoothly overlapping and in the end, it feels like 1 long song and I have to say a really sensational one! These guys are made to perform at festivals, so let's hope that after Corona they get the chance to show their skills to a wide audience! More info on KING GIZZARD AND THE LIZARD WIZARD at: https://kinggizzardandthelizardwizard.com
(Points: 8.9 out of 10)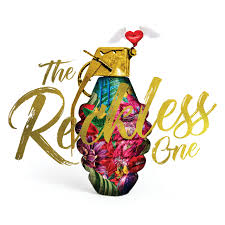 SAMANTHA MARTIN & DELTA SUGAR 'THE RECKLESS ONE' (GYPSY SOUL RECORDS/MAPL/FACTOR/CANADA IMPORT)
The album The reckless one sounds like a southern US state kinda blues-funk-soul-rock mixture, but is actually made in Toronto, Canada, where a young female singer/songwriter called SAMANTHA MARTIN and her band DELTA SUGAR have been building up a big reputation since their debut Send the nightingale from 2015. 3 years later the follow-up Run to me was released and now their 3rd album The reckless one is released. Without a doubt, we are dealing here with music of an incredible high level, resembling a classic US sound from the past, yet still sounding fresh and up-to-date. The artwork alone of the album is beautiful with all kinds of colored pictures of butterflies and flowers, and the list of musicians (16!) in the band DELTA SUGAR is very long and include co-songwriter Curtis Chaffey: guitar, Ian McKeown: bass, Dani Nash: drums, Will Fisher: drums, Adam Warner: drums, Andrew Moljgun: Rhodes, Wurlitzer, piano, Hammond, vibes and saxophone, Renan Yildizdogan: percussion, Melloton, Ross Hayes Citrullo: acoustic guitar, Jeff Heisholt: Hammond, Jimmy Bowskill: lead guitar, Emily Ferrell: trombone, Tom Richards: trombone, James Rhodes: trumpet, Brian Walters: trumpet, Sherie Marsh, backing vocals and Tafari Anthony, backing vocals. Samantha has an incredible soul voice that sounds like a cross between AMY WHINEHOUSE and BETH HART, and also musically speaking it is a bit in that direction (especially closing track Who do you is close to Amy's classics!), although clearly more soul/American rootsy bluesrock orientated perhaps, with in total 12 sensational songs on The reckless one. I think if you put on songs like Love is all around, Don't have to be, Sacrifice and the superb One heartbreak, then you would think you're listening to someone who has been in the business for many decades and the songs are classics from the past, but this is all brand-new! If you're familiar with let's say YOLA CARTER, LEON BRIDGES, CHARLES BRADLEY and such singers from the past 10 years, then you will definitely like this too, just listen to the amazing soulful ballad I've got a feeling and you'll get the picture! Check out this talented singer and her band at: https://samanthamartinmusic.com/
(Points: 8.7 out of 10)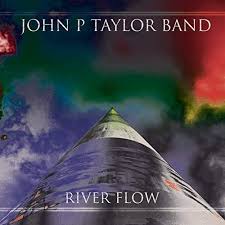 JOHN P. TAYLOR BAND 'RIVER FLOW' (MIRAGE MUSIC/UK IMPORT)
JOHN P. TAYLOR is a musician, engineer and producer based in North Yorkshire, UK and he was kind enough to send me his 3 CDs. I was immediately impressed when putting on his first album Realtime from 2017, which was released under his own name, while the 2 other albums are released under the JOHN P. TAYLOR BAND moniker. Anyway, when doing my research, it seems like I already did a write up on a band he was involved with in the past, because the legendary melodic rockband BIG GUNS belted out a couple of sensational albums back in the 90s, and we reviewed them! I found out John produced them, so there is already a connection between Strutter'zine and John. Now let's talk about his own music, which is very sensational actually. John is a great singer/songwriter/guitarist and his music fits somewhere between Americana bluesy rock, mature Melodic Rock/AOR and a little bit of Soul, kinda like a mixture between ROBERT PALMER, CHRIS REA and JOHN MAYER, with also some STEVE OVERLAND, PAUL RODGERS and ROBERT HART memories, while musically it's a mix of these singers' music/bands as well. I have really enjoyed listening to his wonderful albums, with as highlights on the first 2 albums the superb uptempo AOR pieces Save the day (a la JOHN TAGLIERI/JOURNEY), Slow time tonight and A better way, the AORish ballad Dark side of the night and the bluesy melodic rocker So much more. In 2020 the JOHN P. TAYLOR BAND (further consisting of bassist CHRIS RINGER, guitarist GEOFF KEELER, keyboardplayer CHRIS ATKINS-GROOM and drummer DAN HIGGINS) released their latest album River flow, which seems to be their most diverse album so far, starting quite calm, but developing into a very professional record that seems to be heading more into a pure Southern/Bluesy (Hard) Rock direction, and this is of course not bad at all! And besides, there is still enough other music styles to be heard as well, such as the lovely semi-westcoast ballad Shine on, which sounds like a classic groovy mixture of STEELY DAN and ROBERT PALMER in his finest days. Other highlights are the bluesy early BLACK STONE CHERRY/WHITESNAKE-ish melodic rockers Devil shine a light on me and Anything you need, but also the uptempo AOR song This time, the uptempo melodic rocker Let it go and the first couple of calmer bluesy southern rocksongs River flow and Lie to me some more. I was really overwhelmed by the incredible high level of John's voice and music, because it sounds so crystal clear and perfect, so I really wonder why he hasn't had his breakthrough yet. Also fans of KENNY WAYNE SHEPHARD will love this a lot, while STEVE OVERLAND, ROBERT HART fans and people of the old school ROBERT PALMER/JOHN MAYER, they will all be impressed when hearing JOHN P. TAYLOR (BAND)'s music. Check out all on him at: www.johnptaylor.co.uk
(Points: 8.7 out of 10)
SIGNAL 13 'DESTINATION UNKNOWN' (INDEPENDENT/USA IMPORT)
Out of Baltimore, USA comes SIGNAL 13, and their debut album is titled Destination unknown. Musically speaking we get to hear strong traditional tough melodic hard/heavy rock form this female fronted band around lead singer VICKY STARR. Opener Dirty is a great piece of classic 80s influenced uptempo melodic heavy rock that reminds me a bit of GIRLSCHOOL. It seems like this is the best song of the 5 included, because the other songs are more groovier and a bit modern, which is not bad at all, but some more uptempo rockers like the opener would have been nice, although closing track All fired up is a nice finish for this mini-CD. Nevertheless SIGNAL 13 rock hard enough to keep the rockers happy and they have a great female shouter, so fans of female fronted melodic heavy rock will surely like this! More info at: https://signal13band.com/
(Points: 8.0 out of 10)
VAMPIRE JUNKIES FEATURING TEXAS TERRI 'VAMPIRE JUNKIES FEATURING TEXAS TERRI' (ANGELS IN EXILE RECORDS/UK IMPORT)
Out of London comes the punky rock and roll band VAMPIRE JUNKIES featuring TEXAS TERRI LAIRD on vocals, while the rest of the line up consists of Kevin de Groot - Guitar (Leopardskin Nuclear Bomber, The Kronstadt Uprising), Stephen 'Tash' Reddihough - Bass & Backing Vocals (The Machines, Raw Power) & Steve Pegrum aka Steve Machine – Drums (The Machines / The Ghosts of Lovers / The Kronstadt Uprising). The resulting same titled mini CD is a strong classic real rock and roll record with punk and sleaze elements. They are definitely influenced by the great NEW YORK DOLLS, THE RAMONES, THE DAMNED, DEAD BOYS, IGGY POP and such on the 5 included songs. It's mostly straight-ahead uptempo rock and roll with no-nonsense and it's done very well here, including strong vocals, quality production and 5 hard-hitting catchy tunes that will appeal to both punk, sleaze and rock and roll fans out there, with as highlights definitely Mainline, Rocket red and the superb almost glamrock sounding Denmark street. The album was released sometime ago, so let's hope a future release will happen someday in the near future, because this is a great sounding real rock and roll band with an authentic pre 80s sound. More info at: https://www.angelsinexile.com/machines/vampirejunkies
(Points: 8.3 out of 10)
VARIOUS ARTISTS 'SOUTHEND PUNK VOLUME ONE' (ANGELS IN EXILE RECORDS/UK IMPORT)
I am an absolute sucker for rare compilation records and especially the ones with all kinds of unfamiliar bandnames. I have about 1000+ on LP and CD I guess, and some are Punk/Powerpop related, and I can now add the wonderful Southend Punk Volume One compilation CD, which has been released on ANGELS IN EXILE RECORDS. The album documents what was going on in the late 1970s and early 1980s in the Southend area of the UK, which is actually not a really big coastal town along the coast, approx. 60km from the east side of London. The CD includes 14 bands in total, and each of them deliver 1 song from the period 1977-1986, which is also featured chronologically on this CD. THE MACHINES kicks off and this is classic fast raw uptempo Punkrock the way it needs to sound. Following band STEVE HOOKER BAND is going for a more Pub-Rock/Powerpop direction, with influences from New York Punk and British Beat, reminding me a bit of very early JOE JACKSON going for a rockier sound. THE VICARS have a JELLO BIAFRA (DEAD KENNEDYS singer) kinda singer, while the music is in a punky Garage Rock direction like an out-of-control THE WHO! Classic 1970s Punkrock all the way can be heard on the song of the band THE DECIBALLS, while the following THE PSYCHPATHS is also pure Punkrock with an obvious SEX PISTOLS similarity. It's a pity the sound quality of Too close for comfort by THE SHOCKS is a bit rough, because the band shows a really catchy melodic powerpopsound here, with strong vocalwork and a good ear for melodies all throughout the song. THE BULLIES are presenting a more mature punky and somewhat quirkly early 80s ska influenced pubrocksound that reminds me slightly of THE CLASH, so it's a pity these guys only recorded a demo, because they sounded quite professional, both vocally, instrumentally and songwise speaking. Up next is THE ICONS, another band with only a demo, their 5:15 song that can be found here is uptempo Punk, borderline Hardcore, reminding me a bit of GBH and EXPLOITED with it's slightly distorted guitarsound. THE SINYX is going for the more hysterical Punkrocksound, while THE KRONSTADT UPRISING is a real raw almost Oi! Punk sounding band in the style of classic BLITZ and a touch of SHAM 69. ALLEGIANCE TO NO ONE goes for a complete other direction, because they play a darker punky version of upcoming gothic wave bands like BAUHAUS and NEW ORDER. THE BURNING IDOLS bring us the song Give me a chance, a catchy early 80s melodic punky powerpoprocker like the ABRASIVE WHEELS and ANTI NOWHERE LEAGUE in their 80s period. In the 80s Punkrock went underground and the ones left started to become more melodic and THE PREY's Sleepless nights is almost melodic hardrock of the NWOBHM kind, which is quite nice for sure! Closing the CD is THE ARMLESS TEDDIES and their 1986 recorded Serenade, a long instrumental soaring guitar solo driven rocking journey that reveal classic rock, prog and hardrock influences and is quite far removed from Punk actually. The additional booklet tells the stories of each and every band, so you have something to read while singing-a-long to these underground classic late 70s/early 80s punkrockbands from the small town of Southend! More info and availability of the CD via https://www.angelsinexile.com/
(Points: 8.3 out of 10)
NEEDLEPOINT 'WALKING UP THAT VALLEY' (CREATIVE ECLIPSE PR/BJK MUSIC/STICKMAN RECORDS/GERMAN IMPORT)
NEEDLEPOINT is an interesting Norwegian band that is said to combine jazz and 70s prog, with influences from CAMEL, ELP and SOFT MACHINE, but I also trace some indie and folk influences in their music. Personally I would rather call their music going into a calmer laid-back melodic symphonic folk/jazz/pop/rock direction, especially when you listen to the CAMEL meets SOFT MACHINE-ish I offered you the moon, but on the other hand songs like Where the ocean meets the sky and Carry me way even reveal CROSBY, STILLS, NASH & YOUNG meets FLEET FOXES-ish close-harmonyvocals driven melodic indiefolkpop. Walking up that valley is their 3rd album so far, and it's 8 songs are a pleasure to listen to, with the so-called authentic pure 1970s sound all over the place, no matter if you call it sympho, prog, folk, indie, jazz or the Canterbury sound, it's just all combined here and it can be heard all throughout the album, with as highlight for me the superb closing title track Walking up that valley, which really takes you into a journey to a different timezone (the glorious 1970s). NEEDPLEPOINT's line up is Bjørn Klakegg / lead vocals, guitars, violin, flute, cello, David Wallumrød / hammond organ, clavinet, fender rhodes, harpsichord, upright piano, prophet-5, arp odyssey, arp solus, minimoog, Nikolai Hængsle / electric bass, backing vocals, guitars, and Olaf Olsen / drums, so you can imagine the use of all these instruments make it sound even more like the classic 1970s when major labels released countless albums that featured so much variety thanks to the musicians and their creativity on playing all these instruments. Check out this wonderful authentic 1970s sounding Norwegian band at: https://needlepoint.bandcamp.com
(Points: 8.5 out of 10)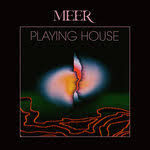 MEER 'PLAYING HOUSE' (CREATIVE ECLIPSE PR/KARISMA RECORDS/PLASTIC HEAD DISTRIBUTION/GERMAN IMPORT)
When listening to the superb opener Picking up the pieces of the 2nd album of the Norwegian band MEER, I am surprised there is still so much undiscovered talent out there. MEER is a band that started as a duo back in 2008 in the city of Hamar, and through the years they developed into a full band consisting of 8 musicians, Johanne Kippersund on vocals, Knut Kippersund on vocals, Eivind Strømstad on guitar, Åsa Ree on violin, Ingvild Nordstoga Eide on viola, Ole Gjøstøl on piano, Morten Strypet on bass and Mats Lillehaug on drums. The music on Playing house is extremely melodic and accesible, yet also with a progrock complexity here and there, while certain bombastic symphonic classical music arrangements are also included. The result is a sensational album that is also featuring lovely clean vocalwork of the 2 singers (male and female). The melodic rocking chorus of the progrock opener Picking up the pieces is a great start and sets the bar very high for the rest of the album, but thankfully the interest and incredible high level is kept until the end of the album. Other highlights are the SUPERB Songs of us, Child, Honey and Across the ocean. Check out this wonderful 2021 release at: https://meer.bandcamp.com/album/playing-house
(Points: 8.8 out of 10)
LOVE MACHINE 'DUSSELDORF-TOKYO' (CREATIVE ECLIPSE PR/UNIQUE RECORDS/THE ORCHARD/MEMBRAN/GERMAN IMPORT)
Now this is a fascinating album that reflects a sorta NICK CAVE kinda approach, but then a bit less darker and musically speaking also influenced by Psychedelic Rock and the 70s Krautrock movement, while the later period of DAVID BOWIE also comes to mind a few times. Most of the songs on the 4th album of LOVE MACHINE from Dusseldorf and Cologne, Germany, they are slow, dark psychedelic with deep low octave, almost baritone like vocals (by singer Marcel Rösche) in a way CAVE and BOWIE are/were also able to do. I am not familiar with the band's 3 earlier records, but this Dusseldorf-Tokyo is definitely an interesting album that needs a few good listens before making a good judgement. There is a lot to discover here actually, with mostly calm songs as already mentioned, sung in the German language, I am impressed by Golo mann (in the style of DAVID BOWIE's Golden years), 100 Jahre Frieden and Gemeinsam einsam (like a German version of JOHNNY CASH!). However, my favorite songs are the 2 final songs that are sung in the English language. That mean old thing is the first song to step away from the slow melancholic calm sound, because this uptempo aggressive post-punk influenced rocker reminds me a lot of IGGY POP actually. Also closing track The animal is following that direction of uptempo rocking, yet with also a calmer part, quite close to late 80s IGGY POP crossed with even a touch of 80s JOY DIVISION/BAUHAUS here and there. As you can see, this is a very diverse album that combines 70s psychedelic, kraut and a bit of rock with mostly German lyrics and a low baritone-ish voice, so it's best to check it out for yourself at: https://lovemachinegermany.bandcamp.com/album/d-sseldorf-tokyo-2
(Points: 8.3 out of 10)
TAUMEL 'THERE IS NO TIME TO RUN AWAY FROM HERE' (TONZONEN RECORDS/SOULFOOD/CREATIVE ECLIPSE PR/GERMAN IMPORT)
TAUMEL is a band formed by SVEN POLLKOTTER (drums) and JAKOB DIEHL (piano/rhodes), who met each other 10 years ago during a musical production at the Funkhaus in Berlin, Germany. In 2016 they began the journey of TAUMEL and now it's time to reveal their debut album There is no time to run away as a band, because along the way BORIS NICOLAI (guitar) and MANUEL VIEHMANN (flugelhorn) joined them. The result is an impressive instrumental album that goes in various directions, as each of the 5 included songs build up to a certain suspense and you can really feel the tension of the music, it's like watching an exciting movie... There are clear influences of 70s kraut, prog, minimalism, jazz, post-rock and such thrown in a slow dark ambient style that sometimes creates a rather dangerous and frightening suspense you really get when you watch a dark noir thriller or something. They create this sound that is described as doom-jazz/dark-jazz and I can relate to that, although fans of rare Kraut a la CAN and EINSTURZENDE NEUBAUTEN will absolutely love this TAUMEL as well! Away is one of the songs that reveals the most jazzy part of the whole album, while the rest sits nicely between kraut and the described dark-doom-jazz sound. It's all very well done and I guess live it will have even more impact than on a physical CD, so if you're starting to become interested, then check out this band at: https://taumel.bandcamp.com/album/there-is-no-time-to-run-away-from-here
(Points: 8.2 out of 10)
VESTINDIEN 'NULL' (CREATIVE ECLIPSE PR/DARK ESSENCE RECORDS/PLASTIC HEAD/GERMAN IMPORT)
I am not sure how many people play music in the city of Bergen, Norway, but not a month goes by without a new release that has it's origin in Bergen. VESTINDIEN was formed all the way back in 2009 as a Hardcore band, but after a couple of years they already split up, however 7 years later re-emerged with a new sound that is a combination of punk, noise, black metal, heavy metal and old school rock and roll. The resulting debut album of the band is quite good, although perhaps not of interest for people who don't like those black metal screams. I have to say that due to the combination of various rock and metal styles, it's not even disturbing that singer Torjus Slettsnok is sounding like a Black Metal singer most of the time. He also puts on a growling Teutonic Metal voice here and there as well, which is definitely impressive. The rest of the line-up consists of Simon Skøien on guitars, Karl Johan Johannessen on drums and Pål Eirik Veseth on bass. 7 songs are on the album, and it's best to hear for yourself if this is interesting enough to pick-up, which is possible at: https://vestindien.bandcamp.com/album/null
(Points: 7.5 out of 10)
CONNY FRISCHAUF 'DIE DRIFT' (BUREAU B/KLANDERMAN PROMOTION)
Out of Austria comes CONNY FRISCHAUF, a talented musician or perhaps art music performer, who released a couple of EPs, but here she present her debut album Die Drift. This is a fascinating journey through 80s synthpop/retrowave, 70s krautrock and electronic music, while still keeping her focus on a certain pop melody. Elements of CAN, KRAFTWERK and TANGERINE DREAM are quite easy to detect and along with her way of bringing a simple repetitive vocal melody in each and every song, it somehow really connects with the listener, and that's what she does very well on especially songs like Rauf, Parapiri, Zeit verdrehen and the 10 minutes counting closing track Freundschaft. Check out this interesting release at: https://connyfrischauf.bandcamp.com/album/die-drift
(Points: 8.1 out of 10)
KACY & CLAYTON AND MARLON WILLIAMS 'PLASTIC BOUQUET' (NEW WEST RECORDS/KLANDERMAN PROMOTION)
Here we have an interesting and rather unusual combination of the Canadian Saskatoon duo KACY & CLAYTON and New Zealand singer and songwriter MARLON WILLIAMS. Not unusual musically speaking, but distance, time zone and climate are quite the contrary any time of the year! Anyway, these musicians have successful careers on their own, but now they have recorded an album together, along with the help of a few other musicians. The resulting album Plastic bouquet is a nice mixture of songs where Kacy takes the lead in the vocal work and other songs with Marlon on lead vocals, while the two combined provide the close-harmony vocals during the choruses, and here and there we can also hear a real duet. The songs are quite short and mostly calm, but that's no problem because the music is high quality traditional Country/Americana with a soul. There are clear references to the classic late 50s/early 1960s, such as during the lovely ballad-ish I wonder why, which actually sounds like a cross between ELVIS and ROY ORBISON. Another highlight is the duet I'm gonna break it, which has some tempo changes during the song, and this is basically sounding like a future country classic! Other highlights are Plastic bouquet, the catchy Light of love, the strong midtempo Your mind's walking out and closing track Devil's daughter. In The Netherlands, this would fit somewhere between DANNY VERA, DOLLY PARTON and THE COMMON LINNETS and so there is potential for sure, while in the USA it could easily become massive, but as this a Canadian/New Zealand combination, the competition in the USA might probably stand in the way. However, Marlon is quite well-known in the USA already, so who knows what will happen! The high quality of the country/Americana music on their debut album is not the problem, so we'll see what happens. More info at: https://marlonwilliams.bandcamp.com/album/plastic-bouquet
(Points: 8.1 out of 10)
THE TELESCOPES 'SONG OF LOVE AND REVOLUTION' (TAPETE RECORDS/KLANDERMAN PROMOTION)
The British band THE TELESCOPES has been active for over 30 years now and Songs of love and revolution is their 12th release so far. Actually I was not familiar with them, but if we listen to their music, we can safely say that it isn't the most commercial music either. In fact, this band does something you don't hear every day, at least not at first sight, because if you search deep enough you will always find a band playing obscure Krautrock or Noiserock, musicstyles which most people don't relate to sadly. THE TELESCOPES are as alternative and underground as you probably can get, with a 90s slow depressing altrock/noise style that has a hypnotically trance like feeling, especially when hearing the bass dominated mid tempo Strange waves, Come bring your love and the title track Songs of love and revolution, 3 excellent songs that live will probably go down very well. The vocals are as depressing as possible I think (doom-post-rock is a term I could use here), but on the other hand, this also gives the band an own identity. This is one of those records that will become very popular amongst a certain amount of people, who'll get the picture, while others will face a hard time listening to the album. I would say to those people, take the time and listen to this fascinating band at: https://thetelescopes.bandcamp.com/album/songs-of-love-and-revolution
(Points: 8.2 out of 10)
CAMERA 'PROSTHUMAN' (BUREAU B/KLANDERMAN PROMOTION)
Prosthuman is the 5th album of the German band CAMERA, and it marks their 10th year anniversary. The Berlin based band is clearly making instrumental music in the German tradition, although there is definitely more than meets the eye on Prosthuman if you listen very clearly. The band's foundation is based around two keyboard virtuosos (STEFFEN KAHLES and founder TIMM BROCKMANN), while completing the new album are the musicians TIM SCHROEDER (synths), ALEX KOZMIDI (guitar) and MICHAEL DRUMMER on drums (!). Musically speaking we are dealing here with superb and exciting 1970s Krautrock/Synthesizer dominated instrumental music that has a lot of grooves and spacey sounds to keep you entertained from start to finish. Influences of NEU!, CAN, TANGERINE DREAM and a portion of 80s/retro Synthwave is melted together very nicely, although you can even trace more influences (rock and prog) on the album, which has as highlights the fantastic synth heaven of Prosthuman/Apptime, El ley and Chords4/Kurz vor, the uptempo 80s gothrock influenced Freundschaft and A2, and the vocal featured early 80s dark new wave ish Schmwarf. Instead of sampled drums, here we have an actual band kinda feeling thanks to a real drummer, which sets them apart from most krautrockacts from the past. It gives CAMERA the push to make it bigger and I assume live on stage these guys will grab your attention for sure and put you in a trance like I experienced in 2019 during the performance of the similar sounding underground Russian band GNOOMES at the LEFT OF THE DIAL festival in Rotterdam. Check out all info on CAMERA at: https://camerawithin.bandcamp.com/album/prosthuman
(Points: 8.6 out of 10)
LOUIS PHILIPPE & THE NIGHT MAIL 'THUNDERCLOUDS' (TAPETE RECORDS/KLANDERMAN PROMOTION)
The French-born Londoner LOUIS PHILIPPE's day job is being a professional football writer, but in his spare time he is also a musician and songwriter/producer, having worked with bands like BIG BIG TRAIN, THE HIGH LLAMAS, THE CLIENTELE and many others. His new solo-record Thunderclouds is a beautiful old-fashioned chamber-pop meets 70s singer/songwriter kinda album that reminds me quite a lot of RUFUS WAINWRIGHT actually, especially during a song like Once in a lifetime of lies. There is also a lot of crystal clear 70s pop balladry included as well, such as No sound, which reminds me a bit of CAT STEVENS and the last couple of songs are melancholic (The man who had it all), singer/songwriter ish (The mighty owl) or reflecting a sort of old musical epic dramatic ballad orientated style (Do I). The final song When London burns is lyrically quite depressing I think, but musically speaking it is actually one of the few happier sounding songs that reminds me a lot of AL STEWART and such 70s British singer/songwriter popmusic. Most of the album is situated around piano-led 70s inspired chamber-pop, done very well for sure and in case you're interested in hearing it for yourself, then go to: https://louisphilippe1.bandcamp.com/album/thunderclouds
(Points: 8.0 out of 10)
RICHARD VON DER SCHULENBURG 'MOODS AND DANCES' (BUREAU B/KLANDERMAN PROMOTION)
Out of Hamburg, Germany comes musician, synthesizer player and DJ RICHARD VON DER SCHULEBURG, who releases a fascinating interesting kraut/electronic instrumental album that is mostly focused on creating dark and exciting synth orientated songs, which are as it seems quite improvised most of the time. 9 songs are included, with as highlights Flowers for the Farfisa sphinx, dx7S Broken heart and the sensational rhythmic Dance of the space pentax (with its African tribal influences). It's quite a journey through all kinds of interesting weird sounds that reminds you here and there of natural sounds you hear in the environment somewhere somehow around you, so actually it gives you a certain connection with Richard's way to communicate via his synths and keys. Synthwave fans will also be interested in hearing this album, while the Kraut/Electronic and KRAFTWERK/CAN/TANGERINE DREAM fans will love this album for sure, as it is a clear ode to the classic German past of this kind of Kraut/Electronic music. Check out all info on Richard at: https://soundcloud.com/bureau-1/richard-von-der-schulenburg-moods-dances-2021-album-preview
(Points: 8.2 out of 10)
HALLELUJAH CHICKEN RUN BAND 'TAKE ONE' (ANALOG AFRICA/ IMPORT)
It's such a pity there is not so much coverage of Afro-Rock, because there is a real scene over there now in especially Mali (SONGHOY BLUES), but also in the past a lot of bands were active and a lot of them succeeded in combining classic African sounds with rockmusic, and nowadays the mixture is referred to as Desert rock. ANALOG AFRICA is a fascinating German label, because they dig up all these hidden masterpieces from the past and give it a fresh and remastered sound onto CD and VINYL. One of these releases include the HALLELUJAH CHICKEN RUN BAND from Zimbabwe. Their recordings from the 1970s have been carefully restored in 2005 and now re-released in a deluxe package CD that contains in total 14 cheerful rhythmic Afro-Rocksongs of the legendary 1970s band. The energy of these songs is impossible to ignore and if you like the aforementioned Desert rock of SONGHOY BLUES, then you will also absolutely love this album. There's a touch of Caribbean music in songs like Tinokumbira kuziva, Mwana wamal dada naye and Chaminuka mukuru, but overall this is Afro-Rock at it's very best, with as highlights Mudzimu Nldlringe, Kare nanhasi, Sekai and Gore iro. The original line-up of the band included legendary singer THOMAS MAPFUMO, who later on in the early 1980s found fame and fortune with his band BLACKS UNLIMITED. The importancy of HALLELUJAH CHICKEN RUN BAND on the development of a music culture in Zimbabwe is quite impressive, because they were among the first to combine western rock with african rhythms, political lyrics and sing in the Shona language, with as result the birth of a new genre within Zimbabwe, which is called Chimurenga (and means struggle). This compilation CD contains their 14 recorded songs from the 1970s and also an extensive booklet that tells everything about them and it's members. It's available through https://analogafrica.bandcamp.com/album/take-one-2 and http://analogafrica.com/
(Points: 8.5 out of 10)
LA LOCURA DE MACHUCA 'BARRANQUILLA - COLOMBIA 1975-1980' (INDEPENDENT/ IMPORT)
South America is one of the least spoken countries in the music world, which is a real pity, because in the past 50 years countless interesting bands have emerged from that part of the world. It was in the past quite hard to learn about south american music, and despite the situation has changed a bit nowadays, it is still almost impossible to hear or at least read something about a music scene in for example Peru, Brasil, Argentina or any South American country. Here ANALOG AFRICA steps in, because there are also a lot of connections to the Afro-Rock genre in South America, and this particular compilation CD covers the most important songs produced in Colombia for over a period of 5 years in the 1970s. There is a lot of background info in the CD booklet, which leaens us all about MACHUCA RECORDS, a label from the town of Barranquilla in Colombia, and it's founder was a massive Afro-Rockfan, but due to the fact the import prices of such records were extremely expensive, so he came up with the idea to have local musicians record those Afro-Rocksongs themselves and release it on his label, so he could print it much cheaper locally. He earned a lot of money in that period, because the music became very popular and so the popularity of Afro-Rock emerged somewhere in Colombia over 40 years ago! A great story and the effort and work that has been put into compiling this CD is likewise fascinating as well, because how on earth is it possible to get hold of rare Colombian music on vinyl, let alone the remasters to create this compilation album! Thankfully ANALOG AFRICA managed to do this and now we can listen to a total of 17 bands on this compilation CD, of which the best are EL GRUPO FOLCLORICO, RIO LATINO, ANIBAL VELAZQUES, the Afro-rockers of LA BANDA AFRICANA and MYRIAN MAKENWA. Definitely a recommended compilation to people who want to learn something about the rich music history of World Music! It's available through: http://analogafrica.com/
(Points: 8.3 out of 10)
SLAVES WAGE 'HEAVEN OR HELL' (SANCROSANCT RECORDS/BLACK SHEEP MUSIV GROUP/USA IMPORT)
After a massive sounding instrumental opener that is basically classic melodic metal with lovely shredding guitarwork, the vocals join on the following Push. The Christian/White-Metal band SLAVES WAGE is coming out of Arlington, Texas, USA and their 4th album Heaven or hell is a very strong album with a huge sound, excellent guitarwork, strong vocals and a classic traditional melodic metal sound. For example the song Heaven or hell is a fantastic uptempo Melodic Metal piece in the classic STRYPER/MASS style, with razor-sharp biting guitarwork and a superb catchy melodic 80s Hair Metal chorus to sing-a-long to. The band was formed over 2 decades ago and with already 3 releases before Heaven or hell, they have built up a certain sound and I think this new album is their finest so far. The threesome consists of drummer PEDRO CORTES, guitarist JAMES JOHNSON and vocalist/guitarist JEFF SAENZ. Everything sounds quite perfect here and it's a pleasure to listen to this talented band. Other highlights are the semi melodic rock ballad I feel you, which sounds like a cross between FIREHOUSE and DOKKEN, the BLACK SABBATH influenced epic Doom, the lovely classic 80s Melodic Power Rock ballad All alone (another FIREHOUSE-ish song) and The stone (huge sounding Prog/Power Metal). Except for the somewhat aggressive modern thrashy metal of Soul slave, a song that features DANIEL BAS of BECOMING SONS on vocals, SLAVES WAGE are a band to check out for sure if you like classic traditional US Melodic Heavy Rock/Metal and Christian/White-Metal! More info at: https://slaveswage.net

(Points: 8.5 out of 10)
STORM WARNING 'DIFFERENT HORIZONS' (LIGHTNIN' FINGERS RECORDS/UK IMPORT)
STORM WARNING is a band from the UK and Different horizons is their 5th album so far and sadly probably their last, because during the recording of the album, the band's guitarist BOB MOORE passed away. For the past 16 years he was the key factor within STORM WARNING, and with his passing, the soul and heart of the band has left. Thankfully we have this final album as a memory to this fantastic guitarist. 9 songs are included and there is a nice mixture of midtempo and uptempo rockers included as well as a slower bluesy sorta ballad here and there, such as the lovely hammond featured Stranger (which turns into a midtempo rocker halfway). Horizons opens the album, and this is a great midtempo bluesy melodic rocker with somehow similarities to JOHN WETTONs solo records, especially due to the vocals of singer STUART MAXWELL, who reminds me a bit of John. Musically speaking it is a bit more bluesy orientated, although we can also trace some progrock influences of the PINK FLOYD kind and a song like Come on in even shows some DIRE STRAITS similarities. Besides Bob and Stuart, the other members of STORM WARNING are by the way keyboardplayer IAN SALISBURY, bassist DEREK WHITE and drummer RUSS CHANEY. Other highlights besides the aforementioned songs are the midtempo bluesy rocker Call it midlife, the superb relaxing prog/bluesy classic (semi) rocker Long road that somehow reminds me of PHIL LYNOTT crossed with DAVID GILMOUR, and the midtempo classic rocking closing track Questions. I was not familiar with the band before and its really sad that their original guitarist has died, but this CD is definitely a great way to remember his wonderful guitarplaying. More info at: https://stormwarningband.bandcamp.com/album/different-horizons
(Points: 8.2 out of 10)
JENNY STURGEON 'THE LIVING MOUNTAIN' (HUDSON RECORDS/UK IMPORT)
Out of Scotland comes singer/songwriter/multi-instrumentalist JENNY STURGEON, who released her 2nd album titled The living mountain on HUDSON RECORDS, which is a label set up by ANDY BELL, who also produced, recorded and mixed the album besides playing synth, percussion and providing backing vocals. Jenny herself plays guitar, piano, harmonium, duicimir, whistle, synth, field recordings, while the other involved musicians include Grant Anderson (vocals, bass), Mairi Campbell (viola, vocals) and Su-a Lee (cello). The 12 songs on the album are musically speaking beautiful calm folk acoustic guitar based singer/songwriter, with the main focus around Jenny's angelic voice. The music and its lyrics are based on the book The Living Mountains from the Scottish writer NAN SHEPHERD, which was published in 1977, although it was written in the 1940s. Jenny was so much influenced by this book, she wrote 12 songs about it and so these 12 story-telling songs are a joy to listen to, but also a journey into wilderness, connections, and being. Jenny sings her songs absolutely beautiful, with as one of the absolute highlights for me personally Frost and snow. You can hear the album for yourself at: https://jennysturgeon.bandcamp.com/album/the-living-mountain
(Points: 8.3 out of 10)
SILENT 'FRAGMENTS' (INDEPENDENT/BRASIL IMPORT)
The Brazlian band SILENT has been active in the music business for quite a while and we reviewed them as well in the past. Fragments is their 3rd album and without a doubt a really good one from this Rio de Janeiro based band. Their line up consists of Gustavo Andriewiski/vocals, guitars, Alex Cavalcanti guitars, Roberto Sousa bass and Luiz Tilly Alexandre drums, and their independently released new album looks and sounds very professional. 11 songs are included and opener The tinted glass (I remember) is a strong midtempo melodic rocker with some prog influences and a great soaring guitarsolo. The mix of melodic rock, aor and progressive rock/neo-prog with always the focus on catchy hooks and a melodic chorus continues on the following songs, with as other highlights the lovely Burning alive, the uptempo melodic rockers You and Rise and the beautiful closing track This side of eternity, which is a FIREHOUSE ish melodic rockballad in early 90s American radio style. SILENT delivers a quality record here that fits right between classic melodic (hard) rock and neo-prog with as mentioned a focus on catchy choruses orientated songs. Check them out at: www.silent.band
(Points: 8.1 out of 10)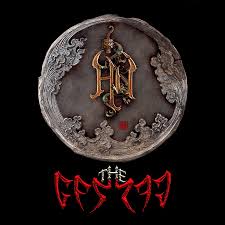 THE HU 'GEREG VINYL RECORD' (BETTER NOISE MUSIC/USA IMPORT)
Without a doubt, THE HU is the first act from Mongolia I ever get to hear and review! They released their debut album The Gereg back in 2019, but in 2020 a new deluxe edition of this album has been released, and their label BETTER NOISE MUSIC was kind enough to sent me the red vinyl version of this re-release. I have to say that it's an incredible journey we are experiencing when listening to this wonderful album. The music is very original, combining modern Rock/Metal bass/drums/choruses with traditional Mongolian instrumentation like the Morin Khuur (horsehead fiddle), Tovshuur (Mongolian guitar), Tumur Khuur (jaw harp) and guttural throating singing. It is sorta like the Mongolian version of a band like APOCALYPTICA crossed with KORPIKLAANI, TYR and World Music, with a focus on mostly quite catchy midtempo orientated pieces, such as can be heard during the fantastic songs The gereg, The wolf totem, The Legend Of Mother Swan and Shoog shoog.
The band was originally founded in 2016 in Ulaanbaatar, Mongolia by producer DASHKA and the musicians Gala (Lead Throat Singer and Morin Khuur), Enkush (Lead Morin Khuur and Throat Singer), Jaya (Jaw Harp, Tsuur, Flute, and Throat Singer) and Temka (Tovshuur), and in those 5 years they exist now they have already established themselves as a world class act with a bright future ahead of them. So far The Gereg is their only release, and this new edition of the album contains 6 additional bonustracks, which included 3 acoustic versions of songs from the original album, and 3 newly recorded versions of original THE HU songs, yet now featuring the vocalists of the established Hardrock/Metal bands PAPA ROACH, FROM ASHES TO NEW and HALESTORM. These new versions make the band sound massive, with the right connection to modern heavy rock/metal, and without a doubt, songs like Wolf totem, Yuve Yuve Yu and Song of women sound superstrong and tight in these new version, basically ready for the further worldwide invasion of THE HU!
All together THE HU is doing something new and original, and I'll bet live on stage these guys will sound impressive, so let's hope this will be possible soon. Meanwhile check out their highly recommended album as well as more info on THE HU at: https://www.thehuofficial.com
(Points: 8.9 out of 10)
AWOLNATION 'ANGEL MINERS & LIGHTNING RIDERS VINYL RECORD' (BETTER NOISE MUSIC/USA IMPORT)
I was actually not familiar with the American band AWOLNATION, but their 4th album Angel miners & lightning riders arrived in it's vinyl editon at my office and so I gave it a few good spins and checked all the facts and figures of this band. Guitarist/singer/songwriter AARON BRUNO formed the Californian AWOLNATION in 2009 and through the years there were notable line-up changes, but the most current one includes Isaac Carpenter (drums), Zach Irons (lead guitar), Daniel Saslow (programming, keyboards) and Michael Goldman (bass). The band's music is a mix of modern pop, rock, indie and some electronic/dance, and we can find 10 songs on this new album. Opener The best is a strong modern electro poprocker with a big arena chorus, not far removed from IMAGINE DRAGONS and BASTILLE. Following track Slam is slightly more electro/wave ish, but the band gets rockier on the strong uptempo anthemic rocker Mayday!!! Fiesta Fever!!! Lightning riders is a clear radio-ready commercial attack and a sure hit for fans of aforementioned IMAGINE DRAGONS and BASTILLE. Closing side-A of the vinyl record is California halo blue, which basically follows the sound of the previous track.
Opener on side-B of the vinyl record is Radical, which is slightly rockier, but this midtempo rather commercial midtempo rocker continues where we left off on side-A. I do have to say that this side-B is more interesting than side-A, which is due to the following 2 songs, the alternative rocker Battered, black & blue (Hole in my heart), which features a catchy 80s THE CARS-ish chorus, but is packed in the heaviest rock jacket of this album. Pacific coast highway in the movies features WEEZER bandleader RIVERS CUOMO as guest singer, but musically speaking it is the most commercial song on the album, which even has a chorus that could have been taken from a BEE GEES album! Anyway, Half Italian is up next and this is another IMAGINE DRAGONS-ish modern pop/rocker, while I'm a wreck is closing the album in a nice indie rock anthem style. AWOLNATION is a radio/commercial orientated act and I think their new record will gain radio airplay for sure and that's what Aaron is probably trying to achieve here. More info at: https://www.awolnationmusic.com
(Points: 8.0 out of 10)
TOMMY LEE 'ANDRO VINYL RECORD' (BETTER NOISE MUSIC/USA IMPORT)
American drummer TOMMY LEE is of course best known as the MOTLEY CRUE drummer, but for a lot of people outside the USA he is a TV personality. Anyway, he is actually a multi-instrumentalist who did a lot of other bands, projects and solo recordings besides his time in the legendary MOTLEY CRUE. Personally I am a sucker for his fantastic drum skills in the past, because on his new solo album Andro, we can't hear much of his drumming and it also has nothing to do with his rocking past. In fact, Tommy is also a DJ and this is his new solo/DJ/Dance/Electronic record. Opener Knock me down starts with a modern take on combining rap, nu-metal and industrial metal, while the following You dancy is a short light 80s electro-pop/PRINCE influenced catchy tune. Modern dance beats, hip-hop and breakbeat can be heard during Ain't tellin me nothing, while the rap/hip/trip-hop continues on the following Some coma. PRINCE similarities can be heard during the strong midtempo poprocker When you were mine, which was mixed by BOB ROCK by the way! The rest of the album continues with this mixture of modern trip/rap/electronic/beats music and a couple of PRINCE-ish tunes, so this is really something completely different than Tommy's rocking past. It's hard to recommend this album to any TOMMY LEE/Rockfan, but in case you're extremely open-minded and want to hear something completely different and modern sounding, then this US Billboard chart orientated record is yours to take! More info at: https://www.tommylee.com
(Points: - out of 10)

FROM ASHES TO NEW 'PANIC VINYL RECORD' (BETTER NOISE MUSIC/USA IMPORT)
FROM ASHES TO NEW is a typical American band with the modern American rocksound as we know from countless other bands, yet they do it just a bit differently and therefore stand out between the rest. Panic is their 3rd album and they are actually quite popular over there, because the first single, which is the titletrack Panic, this song has peaked in the top 20 of the US Billboard Mainstream Rock Songs chart back in April 2020. In Europe not many people will be familiar with them I'm afraid, which is a pity, because Panic is a strong record that mixes perfectly distorted heavy guitars with melodic choruses, and the band has a strong lead singer by the name of DANNY CASE. The rest of the band features MATT BRANDYBERRY (vocals, rap vocals, keyboards, rhythm guitar, bass), LANCE DOWDLE (guitar, bass) and MAT MADIRO (drums). LINKIN PARK is clearly a good comparison, because there is some aggressiveness inside the band's music, with a certain Hardcore/Punkpop touch, although the music is most of the time quite melodic Nu-Metal based, just like LINKIN PARK. The album was said to be released much earlier, but due to covid-19 it got delayed and although it is now released, there are some notable changes as well. The third single Scars that I'm hiding which was released prior to the album release in the summer of 2020, this featured guest vocals by IN FLAMES shouter ANDERS FRIDEN, but they can not be heard on this new album version. Anyway, I received the vinyl edition of the new album, and I must say that it is a huge sounding record with the so-called American way of making modern rock, as it sounds aggressive, huge on the distorted guitars, some screaming here and there, but also sweet clean vocalwork, and working it's way in each song to a catchy radio-ready chorus. This has been polished here and there, especially in the song Wait for me, which is the best song on the album by the way, because it is a very strong catchy modern melodic rocker in the Nu-style of let's say STONE SOUR. The guys look like a cross between a boyband and a poppunkband from the 1990s, but they surely sound like a heavy modern rockband on their Panic album, which lyrically is now more or less also related to the covid-19 measures around the world that makes it impossible to do any touring and support the album release, but I believe all of the songs were written before the virus pandemic. Thankfully the vinyl album is out now and I can recommend you to check out this band in case you're a fan of any of the mentioned bands. More info at: https://www.fromashestonew.com/
(Points: 8.2 out of 10)

PATRIK JANSSON BAND 'IV' (SNEAKY FOOT PRODUCTIONS/SWEDEN IMPORT)
Straight from the green forest just north of Stockholm, Sweden comes the excellent guitarist/singer PATRIK JANSSON, who has formed a band around him along with LRS ERIKSSON (organ, keys), THOMAS ANDERSSON (bass) and MARTIN FORSSTEDT (drums). They have released 4 albums so far, of which the latest from 2020 is simply titled IV. 9 songs are included, starting with She ain't gonna come back any more, which is a very relaxing laid-back bluesy calmer rocker with a certain ROBBEN FORD meets JEFF HEALEY touch. The album continues this vibe, with as other highlights Love will find a way, Same Thing All Over Again, Someone who treats you right (the best song, a fantastic melodic song that has memories of KENNY WAYNE SHEPHERD and 90s GARY MOORE) and the superb smooth bluesy balllad Only the lonely. Patrik is also influenced by Jazz music, which can be heard very clearly during the uptempo instrumental She said what?, so there's enough variety to keep you entertained from start to finish, but especially the fans of calmer high quality bluesy rock with a focus on clean melodies, they will absolutely love this album! Check out this strong blues/rock band at: https://patrikjanssonband.com/
(Points: 8.3 out of 10)
THE ADAM BROWN 'WHAT WE'LL NEVER KNOW VINYL RECORD' (ACTION AIR RECORDS/CANADA IMPORT)
Out of the beautiful city of Montreal, Quebec in Canada comes THE ADAM BROWN, a band/project formed around singer/songwriter/multi-instrumentalist ADAM BROWN. I believe What we'll never know is his first official album release and I am pleased to say that Adam sent me the vinyl record edition of the release, something which is always highly appreciated! Besides Adam on vocals, synths and guitar, the other members of his band are Martha Rockhard on bass and vocals, Steph Janukavicius on drums, Monique Laflamme on additional vocals and Carl Bedard and Colin Merriam on additional drums. Anyway, the included music is mostly classic Powerpop orientated and in total we can find 10 tunes on the album. Opener Indie Rock Has-Beens is a catchy uptempo melodic powerpoprocker in a sorta classic early/mid 1980s THE CARS style. Following Disco Mossman is a late 1970s inspired disco-poprocker like a mix between DAVID BOWIE and ROXY MUSIC, a somewhat quirky but catchy little tune here, with BLONDIE ish female vocals as backing vocals. Hummin' around is a pretty good catchy early 80s punky poprocker with a strong chorus, once again as if BLONDIE is doing a song with CHEAP TRICK! Back to DAVID BOWIE meets ROXY MUSIC during the catchy poptune I will let you run, while It's emotion! closes side-A of this vinyl record in a lovely pure early 80s catchy RICK SPRINGFIELD Powerpop/Poprock style (his Working class dog album), and I have to admit that this particular song is definitely one of the absolute highlights!
Side-B opens with Get up, which is another classic uptempo Powerpop anthem like a mix between THE CARS, RICK SPRINGFIELD and MOON MARTIN. The law was love is slightly more groovier and actually going into a sorta early 90s college rock direction a la TEENAGE FANCLUB. The post is a very catchy uptempo classic piece of Powerpop in the THE CARS style again, while the slightly rockier uptempo tunes Firsty and closing track Spirit tacos recall a 1970s style again like a melting pot of BLONDIE, BOWIE and CHEAP TRICK! Adam does a great job here and I can highly recommend this Powerpop gem to anyone who misses the days of all the aforementioned acts! More info at: https://theadambrown.bandcamp.com/album/what-well-never-know
(Points: 8.3 out of 10)