HOT NEW REVIEWS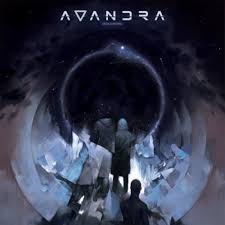 AVANDRA 'SKYLIGHTING' (LAYERED REALITY PRODUCTIONS)

About 25 years ago in the early days of Strutter'zine we operated as a printed fanzine only, and it must have been the summer of 1995 when a rare promo tape landed on my desk. It came by post from France, and the particular band was called MATTADOR with their debut album Save us from ourselves. I was completely blown away by the incredible high level of musicianship and when checking the additional press kit that came along with it, to my surprise it was actually a band from Puerto Rico! Fast forward to 2020, the band AVANDRA and their 3rd album Skylighting, and this is probably the 2nd time in my life I am reviewing a band from Puerto Rico, and once again they sound very impressive. The included music is lovely melodic progressive metal with memories of bands like THRESHOLD, but also with a somewhat darker twist like OPETH or a heavier version of PORCUPINE TREE. Earlier in the year the band was actually focusing on a tour to promote their previous album Descender, but due to covid of course this didn't happen. In reality, the band was almost forced to do something else and like many other musicians this put them back in the studio and record new material. Skylighting is the result of this excellent band, which is formed around drummer Adrián Arroyo, vocalist/guitarist Christian Ayala, guitarist Luis Javier Rivera and bassist Gabriel Alejandro Rodríguez, with as guest on this album keyboardplayer Vikram Sankar. Produced by Daniel Schwartz (ASTRONOID) and mastered by Jamie King (BETWEEN THE BURIED AND ME), the album contains 7 songs in total. This band really takes you on a journey into their atmospheric melodic progrock/progmetal world where melodies are very important and as mentioned, you can also hear clear modern influences (post-rock, gothic and even synthwave) during the instrumental parts. It seems like that as the CD is playing, the songs get better and better, with as absolute highlights the fantastic Life is not a circle, but a sphere and the superb epic Eternal return, which might be one of 2020's finest prog metal songs! 2020 has been such a strange year and especially the last couple of moments there has been a huge amount of sensational new music on the market, and AVANDRA's new album is definitely an album you need to check out. Eternal return is one of the most impressive songs of 2020 by far, a really well-thought atmospheric epic melodic post-progrock/progmetal piece that combines the best of OPETH, PORCUPINE TREE and THRESHOLD. More info can be found at: https://avandrapr.com/

(Points: 8.8 out of 10)




TERRA LIGHTFOOT 'CONSIDER THE SPEED' (SONIC UNYON RECORDS/CANADA IMPORT)

The never-ending popularity of blues, rockn'roll and soul in the underground the past 10-15 years has given us a lot of talented musicians, including the Canadian singer/songwriter/guitarist TERRA LIGHTFOOT. Consider the speed is her 4th album so far, and she was about to built up a name on the live circuit when corona got in the way to prevent her touring outside Canada. Thankfully, her new album has been released, so we can enjoy new music of this talented musician. She writes about past relationships, the death of her grandmother and other everyday-life stories and on this new album she is assisted by Steve Potts on drums, Davy Smith and Eli Abrams on bass, Lester Snell on keyboards and Sharisse Norman and Candace Rayborn-Marshall on backing vocals and harmonies, while there is also a horn section and a tambourine player. The album was produced by Jay Newland (NORAH JONES, GREGORY PORTER) and mastered by Greg Calbi (DAVID BOWIE, YES, BRUCE SPRINGSTEEN, THE RAMONES and a million more) at the legendary Sterling Sound. Basically everything sounds great here, Terra has a lovely sweet soulful voice and her songs rock quite well, while the songs are very melodic and combining indeed the best of blues, rock and roll and soul, however I would almost call it soulful melodic (hard) rock most of the time. The highlights on this new album are the uptempo rockers It's over now, Midnight choir and Consider the speed, and the semi-rockballads Empty house and One high note. Definitely another recommended female musician who needs to be checked by fans of JOANNA SHAW TAYLOR, BETH HART, ANA POPOVIC and even ANOUK! More information at: http://terralightfoot.com/

(Points: 8.3 out of 10)


THIS DAY IN MUSIC BOOKS 'ROCK'N'ROLL FANTASY - THE MUSICAL JOURNEY OF FREE AND BAD COMPANY' (THIS DAY IN MUSIC BOOKS/UK IMPORT)

It's quite amazing that not many books have been written about FREE and/or BAD COMPANY, because these PAUL RODGERS fronted bands had a huge influence on rockmusic history. Perhaps it was LED ZEPPELIN who took the money and run in the long run, but we should never forget that it was Paul's stage presence that influenced the great FREDDIE MERCURY and the soulful voice of Paul was one-of-a-kind. He was (and still is) one of the finest singers in rock since his entrance in that legendary band FREE over 50 years ago. Anyway, I was thinking about it the other day that these bands he fronted gave us quite a lot classic rocksongs, but books were harder to find. Thankfully THIS DAY IN MUSIC saves the day by releasing this superb book that covers the full career of PAUL RODGERS, with the main focus on FREE and BAD COMPANY of course, but also his solo career, 80s THE FIRM and his short time in QUEEN (of which yours truly witnessed a concert in real life) are featured. The book is not a read-only book thankfully, because it is a mix of stories as told by musicians, fans, PAUL RODGERS and SIMON KIRKE, and countless rare previously unseen photos and all kinds of collectable memorabilia from the early days, the peak period in the 1970s right up until 2020 pass by all throughout the book. There are so many stories included, from some big names in rock and hardrock history, telling us how much they were influenced by Paul and his music. The list is endless, but to give you an example, quotes from SLASH, TREVOR RABIN, JOE ELLIOTT, BRIAN MAY, GARY ROSSINGTON, RON NEVISON and many more are included here, but what is perhaps even more nicer to read are all the stories from the fans, because those are filling up a major part of the book and they are quite enjoyable to read, as each tells us a completely different story in a certain period of time, and actually it's these tiny stories that make up a good profile of what FREE, BAD COMPANY and PAUL RODGERS were all about and still are for these people. This gives it a real documentary kinda feeling, with an in-detail look at the lives of the musicians of these 2 bands, not only Paul, but also the other members are covered. The beautiful rare old pictures are giving you the visual touch needed to complete the book. Without a doubt, this could well be one of the finest books of 2020! It is available through: https://thisdayinmusicbooks.com/

(Points: 8.8 out of 10)

BERLIN 'STRINGS ATTACHED' (AUGUST DAY RECORDINGS/GOMER RECORDS/UK IMPORT)

After THE RUNAWAYS, PAT BENATAR and BLONDIE paved the way for the future to come, it was the 1980s that brought a lot of female fronted pop/rockacts signed to major labels. Especially in the early 1980s there even was a specific sound that saw the fifteen minutes of fame and fortune for acts like TIL TUESDAY, THE MOTELS, MISSING PERSONS, QUARTERFLASH, ANIMOTION and countless more. BERLIN was also one of them, although they did score big time with their Top gun movie theme song Take my breath away, which was a ballad, but on their regular albums it was mostly uptempo new wave influenced poprock. The band was active from 1979 to 1987, but recently reformed and came up with this new album Strings attached in the AUGUST DAY RECORDINGS series, which means it is a mix of the band's best songs as played by the band and an orchestra. The result is beautiful, with the band sounding better than ever, lead singer TERRI NUNN shining on vocals and the orchestra making such classics like The Metro, Take My Breath Away, Masquerade, Sex (I'm A...), Like Flames, Will I Ever Understand You, You Don't Know and Hideaway sound quite bombastic. Definitely an album to check out and we're already looking forward to new material of this legendary band! More info at: http://www.augustday.net

(Points: 8.6 out of 10)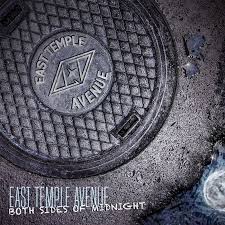 EAST TEMPLE AVENUE 'BOTH SIDES OF MIDNIGHT' (AOR HEAVEN/GERMAN IMPORT)
The Australian guitarist/songwriter DARREN PHILLIPS debuted a few years ago with his project album DARREN PHILLIPS PROJECT, which featured a lot of guests from the AOR/Melodic Rock society. However now in 2020 a full band has been formed around Darren, with as other members Dennis Butabi Borg (Bass), Philip Lindstrand (Lead guitar), Herman Furin (Drums, keys), Robbie LaBlanc (Vocals) and Dan Skeed (Rhythm guitar, keys, backing vocals). The band/project is titled EAST TEMPLE AVENUE and the result is a fantastic first album titled Both sides of midnight on AOR HEAVEN, and especially the vocals of the legendary Robbie (BLANC FACES, FURY, FIND ME) is giving this album the additional touch needed to stand above the rest of countless releases in the AOR/Melodic Rockalbums. 10 songs are included, and opener Mountain sets the record straight from the start, as this is a lovely uptempo catchy AOR rocker with a sensational chorus that every fan of classic 80s AOR will be enjoying! It fits somewhere between AVIATOR, PRIDE OF LIONS and WORK OF ART. It might perhaps not sound really original, the incredible high quality of musicianship, superb crystal clear vocals of Robbie and 10 ultra-catchy hookladen pure AOR tunes, it is combined making this album an absolute winner for fans of the classic AOR sound. Don't make believe taps even more out of the big 80s catchy hookladen AOR book with a chorus that makes you almost think of SURVIVOR circa 'Vital signs'. Here and there, the hooks and choruses even remind me of that SIGNAL record we AOR fans will never forget about. Concluded after 2 songs we can say that this is probably going to be one of 2020's finest picture perfect straight-ahead AOR releases. Fool for love picks up those SIGNAL similarities, crossed with classic mid 1980s SURVIVOR and FOREIGNER circa Inside information, so this is yet another high class AOR/Melodic Rocker. My last breath is the ballad here, which reminds me a bit of RICHARD MARX, so it is slightly poppier than the rest. Everything picks up the tempo again, and is a nice uptempo AOR/Melodic rocker. Forever yours is your typical uptempo AOR/Melodic Rock that goes in a style like we know it from the very first HAREM SCAREM album. Fly high is a little less stronger uptempo melodic rocker, but with When I'm with you we are back into the rollercoaster ride of uptempo classic AOR that would make PRIDE OF LIONS jealous again. The 2nd ballad on the album is The end of me and you, while Where love is closes the album in style as being a beautiful acoustic ballad in NELSON style. This first EAST TEMPLE AVENUE album is definitely a must-have for fans of that classic 80s AOR/Melodic Rocksound. More info can be found at: https://www.facebook.com/easttempleavenue/ and via the interview we had with them at:
(Points: 8.7 out of 10)
MAD PEGUINS 'EL CAPRETO VINYL RECORD' (GO DOWN RECORDS/ITALY IMPORT)
Out of Brescia, Italy comes the band MAD PENGUINS and their 2nd album El capreto was released back in 2013, but a vinyl releases landed on our desk. The included music is a mix of 90s Alternative Rock/Grunge and 70s Doom/Metal, sounding like a mix between SOUNDGARDEN, NIRVANA and BLACK SABBATH. Although they do not reach the high level of these bands, the album is still nice to play, with a mixture of slow-to midtempo and uptempo heavy rockers. The band is formed around drummer Davide Portesani and guitarist/vocalist Giuseppe Lodrini. The sound is underground, dark, mean, raw and really avoiding any commercial issues. A song like Trunk sounds like the perfect mixture between NIRVANA and SOUNDGARDEN, with halfway a part that dives into classic BLACK SABBATH with some great guitarsolo's as well. Their follow-up vinyl record Radamanthys from 2015 is clearly better, with also a better production, although still there's a lot to work on for these guys, especially vocally speaking. Check out more info on them at: https://madpenguins1.bandcamp.com
(Points: 7.0 out of 10)
DAVID LENCI AND THE STARMAKERS 'DAVID LENCI AND THE STARMAKERS VINYL RECORD' (GO DOWN RECORDS/ITALY IMPORT)
DAVID LENCI is an Italian sound engineer who worked on quite a lot albums the past 3 decades, but also released an album under his own name back in 2013. This vinyl release features David on vocals and guitars, while the rest of the line-up features 5 more musicians whom together are THE STARMAKERS. The included material is a mix of heavy blues rock, alternative rock and groovy stoner rock, while David's vocals are very 1990s altrock/grunge orientated (a la NIRVANA) and some NICK CAVE meets DAVID BOWIE in a psychedelic direction is also a nice description. I am not so sure about David's vocals and perhaps it's best to first check this for yourself at: https://www.facebook.com/DavidLenciAndTheStarmakers
(Points: 6.3 out of 10)
GOLIATH 'GOLIATH VINYL RECORD' (GO DOWN RECORDS/ITALY IMPORT)
GOLIATH was a project of Italian drummer Marco Bortoletto. He invited 22 musicians, singers and friends from the Italian underground heavy-psych scene to play on the self-titled album, which was released back in 2012 on vinyl by GO DOWN RECORDS. The music is a mix of various styles, although Stoner Rock meets Doom Metal can be heard most of the time. In the beginning it is a bit struggling, but after a few songs it gets much better, with also strong vocalists from bands like 74NQ and UNDERDOGS on great songs like Push forward and Rise up. On the other hand, there are also weaker vocalists to be herad, so it is quite a mixture and as mentioned also musically we dive into different directions, because some of it is pure alternative heavy rock, while at other times we are in classic BLACK SABBATH style (such as the awesome uptempo Smoky boondocks) and the album's finest song Dontlistendontsee (superb uptempo Stoner Rock, a bit like THE CULT). One way or the other, this is pure underground raw dirty mean sounding Heavy Psych/Stoner Doom Rock/Metal most of the time, with the best songs on side-B of this gatefold vinyl record. Check out more info on them at: https://www.godownrecords.com/product-page/goliath-goliath
(Points: 7.5 out of 10)
THREE EYES LEFT 'ASMODEUS VINYL RECORD' (GO DOWN RECORDS/ITALY IMPORT)
Out of the Italian city Bologna comes THREE EYES LEFT. They play classic Stoner/Doom Metal on their 2nd album Asmodeus, which was released back in 2015 on vinyl by GO DOWN RECORDS. The band consists of Maic Evil (vocals/guitar), Andrew Molten (bass) and K. Luther Stern (drum). They do it quite well and are even able to reach the level of CANDLEMASS here and there, so they have a very heavy slow groovy guitar sound that you don't hear too often. Maic is not only a great guitarplayer, but he can sing quite well too, even better than his inspiration OZZY. There are 4 songs on the album (Beyond The Mountain, Lucifer Brightest In The Sky, Sign Of The Pentagram and Into The Red Llight Of Sabbath), 2 on each side of the vinyl record and all of them are reflecting the described heavy doom metal sound. Check out more info on them at: https://threeeyesleft.bandcamp.com/
(Points: 8.0 out of 10)
LES BONDAGE 'ADIOS MISS BORDELLO VINYL RECORD' (GO DOWN RECORDS/ITALY IMPORT)
The vinyl record of the Italian band LES BONDAGE has been out for a while now (8 years!), but the included music is timeless 70s inspired dirty sleazy punky rock and roll/garage rock like a mix between JOHNNY THUNDERS, NEW YORK DOLLS and HANOI ROCKS It doesn't reach that level all the time, but fans of this sound will definitely like this record, especially when they go for that straight-forward 70s uptempo Punky Garage Rocksound such as can be heard during the best song on the album (Back in '76). Check out more info on them at: https://www.facebook.com/BondageRnR
(Points: 7.3 out of 10)
FANGO 'ICARUS VINYL RECORD' (GO DOWN RECORDS/ITALY IMPORT)
Released all the way back in 2011, the 10" vinyl EP record of the Italian band FANGO is quite an impressive album. This 4-piece band sounds like the perfect mix between NIRVANA and KYUSS, so Alternative/Grungerock meets Stoner Rock. They do it so well it's all over very quickly, because only 4 songs are on their EP. Not sure what happened to them after this release, but it is available through: https://www.godownrecords.com/product-page/fango-icarus
(Points: 8.0 out of 10)
SANTAMUERTE 'KONOKONO VINYL RECORD' (GO DOWN RECORDS/ITALY IMPORT)
The Italian band SANTAMUERTE released in 2019 their 2nd album KonoKono. It's a very strong album by this 3-piece band. The music on the album is melodic Garage rock with good vocals and catchy tunes, such as the lovely uptempo rocker Mystery days (a la THE CULT), the superb slow Without you (light psychedelic 60s rock orientated, like THE DOORS meets PRETTY THINGS) and the 80s British post-punk/indie/wave sounding A thousand miles of cigarettes (even a bit like THE SMITHS!). This is definitely a band to keep your eyes open for in the future, because they might release something very sensational if they find the pick of destiny on all of their songs, because now we can also hear a few fillers (such as Spit of gold and Miracle), but there's still enough to enjoy here! Highly recommended to fans of classic Garage Rock/Psychedelic 60s rock. Check out more info on them at: https://santamuertemoladibari.bandcamp.com/
(Points: 8.1 out of 10)
HUMULUS 'HUMULUS VINYL RECORD' (GO DOWN RECORDS/ITALY IMPORT)
HUMULUS is a 3-piece band from Brescia/Berganmo, Italy and their same titled vinyl record was released back in 2012. Meanwhile they have released several more records and also had a line up change. Without a doubt, this first record of them was a high quality stoner rock release with fantastic heavy groovy guitarwork like a mix between BLACK SABBATH and KUYSS. 9 songs are included and songs like The liar priest, Humulus and Ghost rider are definitely highly recommended to fans of heavy massive guitar driven dirty mean fuzzy Stoner Rock. Hopefully I will be able to hear and review their following records soon. Check out more info on them at: https://humulus.bandcamp.com/album/humulus
(Points: 8.2 out of 10)
KING SIZE 'GUESS IT' (GO DOWN RECORDS/ITALY IMPORT)
I have reviewed a few bands called KING SIZE in the past, including an Austrian Hardrockband and a German Symphonic AOR band and now it's time for the Italian KING SIZE. They released this album back in 2011, but it still sounds up-to-date and I am surprised there has not been much attention given to it, because their one and only album Guess it is a very strong Classic Rockalbum. The band's album was mastered in L.A. and their brand of melodic classic rock and a touch of garage rock is definitely of a very high level, both musically, vocally and songwise speaking. Highlights are uptempo rockers like I really want to fly, Money laundering, Mr. Green Pie, Sitting on the moon, Down with the resistance and Gimme some talent. Hopefully the band is still active, because we are now another 9 years later and they really released a great album! The CD is still available through: https://www.godownrecords.com
(Points: 8.3 out of 10)
MOTHER ISLAND 'WET MOON' (GO DOWN RECORDS/ITALY IMPORT)
Out of Vicenza, Italy comes MOTHER ISLAND, a female fronted band with a great melodic psychedelic pop/rocksound that breathes the classic late 1960s sound of JEFFERSON AIRPLANE or SHOCKING BLUE, with still a modern touch as well like Dutch bands such as BLACKBIRD and a lighter version of DOOL. Mix them all together and you have MOTHER ISLAND, a very strong band we need to keep our eyes open for in the future. The album Wet moon was released way back in 2016 and contains 10 strong melodic songs that sound like the aforementioned description, with a focus on uptempo rockers, with as best songs To the wet moon, On days like these, The heap, Midnight sun and Normal love. Definitely one of the better sounding Italian bands and hopefully soon a review of their new vinyl record. Check out more info on them at: https://motherisland.bandcamp.com/album/wet-moon
(Points: 8.3 out of 10)
DIPLOMATICS 'I LOST MY SOUL IN THIS TOWN' (GO DOWN RECORDS/ITALY IMPORT)
Released in 2017, the 2nd album of the Italian band DIPLOMATICS is a very strong classic Garage Rock and Roll record that is right up there with classic bands such as THE STOOGES, NEW YORK DOLLS, ROLLING STONES, HANOI ROCKS, THE CLASH, DEAD BOYS, etc. etc. They are based in Vicenza and everything sounds crystal clear here in perfect raw 70s proto-punk/glam rock and roll style with many great uptempo rockers included on this album, with as highlights Nothing but you, Lost in town and Hey loser, you poser! There's actually not a single weak song to be found here and it's all about no-nonsense sing-a-long raw classic rock and roll from start to finish, so fans of mentioned bands will absolutely love this high quality release for sure. Check out more info on them at: https://diplomatics.bandcamp.com/track/i-lost-my-soul-in-this-town
(Points: 8.4 out of 10)
OJM 'UNDER THE THUNDER/VOLCANO' (GO DOWN RECORDS/ITALY IMPORT)
We reviewed OJM's Heavy record recently and we also received their 2 earlier albums Under the thunder and Volcano, both also filled with a sorta 1990s sound, which is quite dark, slow and doomy Stoner Rock with early 1970s Psychedelic Rock influences as well. QUEENS OF THE STONE AGE and KYUSS similarities are possible and what they present on both albums is like their recent album Heavy mostly based around slow massive sounding guitar riffs from the old Doom/SABBATH/CANDLEMASS school yet with a modern fuzzy Stoner Rock approach like aforementioned bands. OJM delivers 10 quality Stoner Doom Rock/Metal songs that will please the fans of the genre for sure, although vocally it is not always superstrong. You can check for yourself at: https://ojmmusic.bandcamp.com
(Points: 7.3 out of 10)
GLI AVVOLTI 'CONFESSIONI DI UN POVERO IMBECILLE' (GO DOWN RECORDS/ITALY IMPORT)
12 songs are on the album of the Italian band GLI AVVOLTI. This band has been active since 1985 and they have a very strong authentic sound on their latest album. There are clear influences from classic 1960s and 1970s rock, with a focus on strong vocal melodies, a cool Hammond organ and a tight beat/psych-rocking sound like in the spirit of the late 1960s (THE DOORS). The songs are such in Italian and I have to say it all sounds quite sensational actually, especially when the band speeds up the tempo, such as can be heard during the lovely 1991 and Brucia and the superb proggy Cuoro lo vedrai. GLI AVVOLTI released a couple of albums during the 1980s, but it took them until 2009 before they would resurrect in the music business with new albums and since then they have released a number of records, of which the latest is this fantastic Confessioni di un povero imbecille. This has to be one of the better Italian sung records in a long time and despite it dates back to 2016, you need to check it out for sure! I hope I will be able to review more albums of this rather interesting band! Check out more info on them at: https://www.facebook.com/gliavvoltoi/
(Points: 8.5 out of 10)
A FOREST MIGHTY BLACK 'CHEMICAL/PHYSICAL' (GO DOWN RECORDS/ITALY IMPORT)
Out of Vicenza, Italy comes A FOREST MIGHTLY BLACK, a strong heavy fuzz guitar driven stoner hard rock band with an authentic high quality sound on their debut album Chemical/Physical. The band's line up consists of Costin Bursuc | vocals, writing, Nik Reka Freego | bass, Meo P. Attack | guitars, Gabriele Manna | guitars, backing vocals and Seba the Beard | drums, backing vocals. This debut album was released in 2018 and it sounds very fresh and is of a very high level for sure. 10 songs are included in total and there's not a single weak moment to be found. The vocals are sometimes going into a SOUNDGARDEN meets THE DOORS kinda depressing direction, yet the music is doomy at times, but also classic Stoner Rock driven. Hopefully a new album will be released soon, meanwhile you can check more info on them at: https://aforestmb.bandcamp.com/album/chemical-physical
(Points: 8.2 out of 10)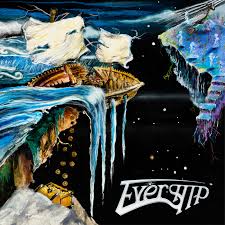 EVERSHIP 'EVERSHIP 1 + 2' (ATKINSONG PRODUCTIONS/USA IMPORT)
As soon as the first song Silver light opens the very first album of the American band EVERSHIP (which took 10 years to complete!), I have the feeling we're onto something really sensational. It's quite incredible I was not familiar with them before, because this first album dates back to 2016 and it is an amazing record. The singer BEAU WEST has a fantastic clean melodic voice, the music is richly filled with a pure authentic 1970s approach, combining the best of KANSAS, MYSTERY (Canada), ENCHANT and QUEEN with a touch of YES, kinda mixing American melodic Prog/Pomprock with the Symphonic bombastic British 70s Prog/theatrical 70s Rock. If you think it's only 1 song, it's the full album, because the epic A slow descent into reality takes us straight back to the 1970s Pomprocksound of KANSAS, with lovely lead- and harmonyvocalwork and instrumental it has those big symphonic keys we all love so much, yet combined with soaring guitarsolos. Evermore is like the dream come true for people who want to hear mid 1970s QUEEN, STYX, BOSTON and KANSAS melted together! And how about the amazing Flying machine, which sounds like a classic 70s prog/pomprocker in a STYX meets MYSTERY (Canada) direction. I can safely say that this EVERSHIP is one of the latest discoveries and I truly hope many more people will go check them out. They hail from Smithville/Nashville, Tennessee, USA and they were kind enough to sent me their 2 albums. EVERSHIP is formed around componist/producer/songwriter/multi-instrumentalist SHANE ATKINSON (keys, drums, vocals, percussion, experimental guitar, etc), lead vocalist BEAU WEST, guitarist JAMES ATKINSON, guitarist JOHN ROSE, bassist BEN YOUNG and a couple of other musicians also join here and there. Evership 2 is the 2nd album and this was released in 2018. It basically continues where we left off on the debut album, with as highlights this time The serious room, Monomyth,and the epic journey of Isle of the Broken Tree. Besides the incredible music, the artwork also looks stunning, so do not hesitate for a minute here and check out these 2 masterpieces a.s.a.p. at: http://www.evership.com Next year part 1 of a 2-album rock opera is released, so we can already look forward to a new record of EVERSHIP in 2021!
(Points: 9.0 out of 10)
NOVATIA 'DISCOVER' (INDEPENDENT)
The Dutch band NOVATIA has been active for quite a few years now and they were keen on sending me their previous albums besides their new album Discover. Their previous albums featured calmer melodic Neo-Progrock meets 80s Symphonic AOR like we know it from bands like PENDRAGON, KAYAK, FOR ABSENT FRIENDS, IQ, RICOCHER, EVERON and such. I have to say that I really needed some time to get used to the vocalwork, because this is not always perfect in the higher octave range. However after a while you accept it and especially the music itself is too good to ignore. Calmer songs like Imperfection and Closure bring a lot of joy for me personally as it reminds me of the typical Dutch light prog/melodic rocksound of the past, and especially FOR ABSENT FRIENDS comes to mind a lot of times. 20 years ago there was a lively scene with many bands playing this style, but by 2020 not many bands are still active, so it is blessing to hear NOVATIA. The band consists of Joost Lobbes (drums), Ingmar Kops (keys), Joep Selen (vocals), Rindert Bul (guitar) and Reg Schüchner (bass), and as mentioned, their new album Discover is a pleasure to listen to. It's clearly more song based than the previous material, taking out the instrumental prog parts, and actually it is mostly pure 80s AOR/Melodic Rock, with a light symphonic/neo-prog touch in a way IQ, PENDRAGON and MARILLION also did in the 1980s. 10 songs are included in total, with as highlights More (great uptempo Sympho-AOR), Discover (lovely midtempo AOR/Melodic Rock), semi AOR ballad Again (with beautiful JOURNEYesque soaring guitarsolo), the catchy uptempo AOR rocker Reality (even reminding me of the first THE PROMISE) and the beautiful pure uptempo classic AOR of both Stay and the superb The Light (without a doubt, the band's finest songs where everything sounds perfect!). It seems the band has now released their finest album so far and also Joep is singing much better than before, while the material feels more natural with this light AOR direction they are heading into. Check out this Dutch band at: www.novatia.nl
(Points: 8.3 out of 10)
PAT WALSH 'SIMPLY WHISTLE' (BUNOWEN MUSIC/XANGO MUSIC)
Out of Ireland comes PAT WALSH and her CD Simply whistle is 19 songs filled with Irish whistle music. It's nicely done, but only interesting for the die-hard fans of such an instrument. More info at: https://www.patwalshwhistle.com
(Points: 7.0 out of 10)
SAM MANGWANA 'LUBAMBA' (EDITER A PARIS/XANGO MUSIC)
Born in Kinshasa, Congo to Angolan parents, the 75-year old SAM MANGWANA releases a great and very fun sounding new album that actually sounds more like something out of Cuba musically speaking. I am not familiar at all with his earlier work, but he has been in the music business since the early 1960s, releasing many albums throughout the following decades, of which some are impossible to find. Lubamba was originally released in 2016, but it is now available again via EDITER A PARIS. There are 8 songs on the album and right from the start you know you're onto something good that really swings in a classic Latin music style, with vocals that have the African roots/tribal touch. All of the songs sound really great and pleasant to the ears, with as highlights Juventude actual, Felicite, Georgeta Margory and Lubamba. This is definitely a highly recommended World Music album!
(Points: 8.2 out of 10)
BLAIR DOUGLAS 'THE FLYER' (GAELIC MUSIC/XANGO MUSIC)
The Scottish musician SCOTT DOUGLAS brings a happy Scottish Folkstyle with his accordion, although he also plays Piano and keyboards. Recorded partly on the beautiful Isle of Skye, this is sailor man's music with a JAMES LAST ish touch. It's done well and tells us stories of the past, which you can read in the CD booklet. More info at: http://www.blairdouglas.co.uk/
(Points: 7.5 out of 10)
LUCY FARRELL & ANDREW WAITE 'CALM THE LIONS' (BIRNAM MUSIC/XANGO MUSIC)
Calm the Lions is the debut album of Folk duo Lucy Farrell and Andrew Waite. 10 calm songs are included that are situated around the accordeon of Andrew and the angelic high pitched voice of Lucy, who also plays additional instruments such as Piano Accordion, tenor guitar, viola and mandolin. It's a nice album that makes you feel relaxed and long for better days when this kinda music can be played live again, because that's where Lucy and Andrew's music is sounding at best. Check out more at: https://lucyfarrellmusic.com/music
(Points: 7.7 out of 10)
DYNAH 'DYNAH' (KURENEKO/XANGO MUSIC)
Out of France comes the talented Electropop singer DYNAH, and her self titled debut EP consists of 6 catchy modern electro-pop tunes that could easily become major hits. It's sung in the French language and comparisons to LAPSLEY, FLORENCE AND THE MACHINE, ELLIE GOULDING, HAIM, TEGAN AND SARA and such is definitely possible. Songs like Cést moi qui choisis, Origami and Page blanche are excellent melody driven modern electro pop tunes that sound just perfect for today's radio format. Dynah has a beautiful voice and I am almost safe to say that she could become a major superstar in the near future. Check out more at: http://www.dynah.fr/ and https://dynah.bandcamp.com/
(Points: 8.4 out of 10)
UMBERTO VITIELLO 'L'ULTIMO SOGNO BLU' (RADICI MUSIC/XANGO MUSIC)
This is quite a diverse album, with also many musicians involved and after a calm start, things get rockier, proggy and also very melodic with the fantastic songs Occhi and La casa sugli scogli, the latter also revealing World Music infuences. Umberto is an Italian singer/songwriter who also plays piano, synth and percussion, and he has been active since the early 1980s. Umberto is actually doing something similar to STING, PETER GABRIEL or PAUL SIMON musically speaking, which is combining elements of World Music with Western Pop/Rock, but also creating space for a touch of Latin-Jazz (Sulla rotta del rhum), Prog and other music styles. Lúltimo sogno blu is a fantastic album where you can hear all these influences and much more, with some songs going into a calmer direction as well, such as the titletrack (reminding of ORO), but on a song like Nosso Rio we get to hear the Italian version of PETER GABRIEL while the Latin/World Music influenced Vampiro pentito shows another face of Umberto and how about the Gypsy Music influenced Bem pertinho or the Reggae ish Boja boja! The finished product is a fresh sounding record that combines countless music styles and Umberto shines on all of them with his pleasant vocalwork. Umberto's voice is really great and it's him who lifts the material to a higher degree, but we must also not forget that there are quite a few musicians involved to help create the diverse sound of Umberto. More info at: http://www.radicimusic.it/it/umberto-vitiello-l-ultimo-sogno-blu and http://www.umbertovitiello.com/
(Points: 8.5 out of 10)
MARGO PRICE 'PERFECTLY IMPERFECT AT THE RYMAN' (LOMA VISTA/CAROLINE INTERNATIONAL)
Earlier this year American singer/songwriter MARGO PRICE released a fantastic new album, and now at the end of 2020 there is a live album titled Perfectly imperfect at the Ryman. It concerns here a live recorded album at the venue The Ryman in Nashville, Tennessee, USA on 3 nights in May 2018. She was joined by a lot of guests during those nights, including well-known singer/songwriters EMMYLOU HARRIS and STURGILL SIMPSON and even JACK WHITE joins on 1 song (Honey, we can't afford to look this cheap). The result is a great journey through the fields of Country and Americana as well as crossovers with rockmusic. Margo released 3 studio albums so far, but as mentioned, her latest dates back to this year and because this concerns recordings from 2018, the focus is on those first 2 albums along with a cover here and there (Proud Mary for example). The result is a great live record where Margo shows she is a gifted singer and musician as well by playing the guitar and pian. What makes her also interesting is the fact that she finds a perfect way to keep the attention for a diversity of musicfans, because she rocks when she needs to rock and slows things down to a country or Americana singer/songwriter when it's the right time to do so. Let's hope for many more releases and live performances of this talented musician! More info at: https://margoprice.net/
(Points: 8.3 out of 10)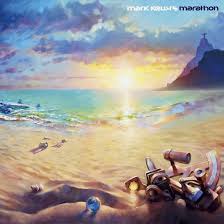 MARK KELLY'S MARATHON 'MARK KELLY'S MARATHON' (EDEL/EAR MUSIC/GERMAN IMPORT)
Somewhere along the way I lost interest in MARILLION, which happened during the 1990s, which doesn 't mean their music was not good enough, I just went on discovering countless other new bands in the progrockscene. When you're 40 years in a band I think you someday get the feeling you want to do something else and that's exactly what MARILLION keyboardplayer MARK KELLY was thinking. The result is his first solo album titled Mark Kelly´s Marathon, on which he presents us superb calmer melodic progrock with a focus on song melodies and likewise his own keyboardsounds. Thanks to a list of guest musicians, such as guitarist JOHN GORDY, bassist-guitarist CONAL KELLY, drummer Henry Rogers, guitarist PETE WOOD and even MARILLION guitarist STEVE ROTHERY appearing on one of the songs, this is a high quality must/have progalbum. Of course very important is the vocal part, which is done by OLIVER B. SMITH, who has a fantastic voice that stays most of the time in the lower octave and is almost a carbon copy of classic PETER GABRIEL. The music might not be that surprising and clearly reflecting classic prog sounds of 70s GENESIS, 80s MARILLION and 90s JADIS, it's for me personally Mark´s finest albums since I more or less stopped checking out new MARILLION albums 20-25 years ago. The first couple of songs, the 3 -part trilogy Amelia and When I fell, these are both calmer melodic progrocksongs with Oliver singing in the best PETER GABRIEL octave, and both songs are a joy to listen to if you're a proggie. This is prog with as mentioned a focus on song melodies and not endless complex instrumental freaking. This can be even heard on the slightly more uptempo This time and Puppets, both being fantastic melodic (prog) rockers that remind me so much of classic 1990s JADIS! Twenty fifty one is the 2nd epic concept song on the album, divided in 4 parts, this is another prog gem and probably the most exciting and diverse record with once again those similarities to PETER GABRIEL. Concluded, 2020 has been a long and awkward year with yet so many great new music and it seems that especially the last few months the best records has been released and in the world of prog, the MARK KELLY'S MARATHON album is definitely a milestone you absolutely don't want to miss if you call yourself a progfan! Go check out this lovely progalbum a.s.a.p. at: https://marathonsounds.com/
(Points: 8.9 out of 10)
DOPE DEFAULT 'IMPRISONED' (INDEPENDENT/GREECE IMPORT)
Out of Thessaloniki, Greece comes DOPE DEFAULT, a band with a heavy modern American orientated groovy Hardrock/Metal sound. They are formed around John Campbell - vocals, Dimitris Kolimvanos - guitars, George Kontouris - guitars, Makis Georgiou - bass and hodoris Anastasiadis - drums. 8 songs are on their 2nd album Imprisoned, and what they are presenting here is of a high level. ALTER BRIDGE, CREED and such come to mind, but you can also smell a touch of Post-Grunge and even Stoner Rock here and there, with some big fat groovy guitar riffs a la BLACK SABBATH and ZAKK WYLDE, but also METALLICA, MEGADETH and PANTERA similarities sometimes (The fallen savior). The guys are doing a great job and songs like Cold blooded queen, Sinless invader and Years of glory are very strong and a must to hear if you're into the American way of modern heavy rock/metal. More info on this Greek band can be found at: https://dopedefault.bandcamp.com/album/imprisoned
(Points: 8.2 out of 10)
SAINT GALLUS CONVENTION TAPES 'FILES VOLUME 1' (WONDERLAND RECORDS/CLEAR SPOT)
SAINT GALLUS CONVENTION TAPES is a band from Dortmund, Germany that was formed in 2017, and they combine late 1960s British heavy Blues Rock (early FLEETWOOD MAC albums) and a strange Psychedelic experimental heavy rockstyle that is also influenced by the late 1960s. Their line up consists of Blind Joe Black alias Stefan Schlensag (guitars, blues harp, vocals), Florian Grass (drums), Kevin Krenczer (bass guitar) and Tonia Goehlich (vocals). 7 songs are on their debut album Files volume 1, which starts with Wang dang doodle, a heavy psychedelic rocker, while following Drought is a very experimental noisy rock adventure. The real highlights on the album are the fantastic late 1960s uptempo bluesy heavy rocker Smokestack lightnin' and the lovely midtempo bluesy rocker Don't dog your woman (with 70s progrock instrumental part), both featuring strong female vocals. I truly hope in the future the band will focus more on the bluesy kinda rock material, although the progrock influences are quite interesting, but let's hope let Tonia sings all the songs, because she has a better voice than Stefan. Check them out if you're starting to become interested at: https://www.saintgallus.de/
(Points: 8.2 out of 10)
LALALA NAPOLI 'CAVALLUCIO' (VEEVCOM/FRANCE IMPORT)
Now here we have a very interesting release by a band called LALALA NAPOLI and their new album Cavallucio. As soon as the album starts with 'O surdato 'nnammurato, we are being exposed to a fascinating mixture of Jazz, World Music, Gypsy Music, Progrock and Italian pop melodies. The band was formed about 10 years ago and have already released 2 albums in the past. Their line up consists of François Castiello/accordion, vocal, Julien Certin/accordion, Thomas Garnier/flute, guitar, ciaramella, Maxime Oudry/double-basse, Nicolas Lopez/violin, François Vinoche/drums, Orian Arrachart/sound and Guillaume Tarnaud/lights. As already mentioned, their music is quite original and extremely interesting, with many highlights among the 9 included tracks. Some songs can be considered as the perfect mix between World Music and Progrock, with a Spanish/Italian flavored melodic approach. A song like Daleco is an amazing journey that combines all their influences at it's best during a 7 minutes counting trip that will definitely appeal to both progfans and world music fans out there. Or how about the experimental Risposta that even has structures which could be taken from a ZAPPA or KING CRIMSON record from the early 1970s. It's impossible to compare this band, but they will definitely be a guarantee for a wild party when playing live on stage. Let's hope this will be possible very soon, but for now you can check them out at: https://www.la-curieuse.com/artiste/lalala-napoli/
(Points: 8.3 out of 10)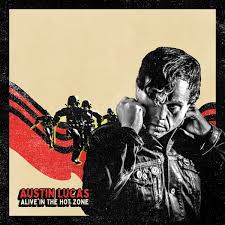 AUSTIN LUCAS 'ALIVE IN THE HOT ZONE' (SABOTAGE RECORDS/GERMAN IMPORT)
The American singer/songwriter has been active since 1998 and his latest solo album is titled Alive in the hot zone, which was recorded in the summer of 2020. He has roots in folk, punk, classic rock and country, which is blended perfectly through his solo recordings, such as on this Alive in the hot zone. He grew up and lived most of his life in the state of Indiana, but also lived in the Czech Republic for a while, but during the covid 19 lockdown, he sheltered in Mainz, Germany, where he also recorded this new album. Besides singing and playing guitar by himself, he got help from German musicians OLI RUGER (Guitars, keys, bass), TOBIAS WEHNER (bass) and LAURA WEHNER (backing vocals). 10 songs are on the album and it all starts with the catchy uptempo Americana/Heartland rocker that sounds like a perfect cross between THE GASLIGHT ANTHEM, BRUCE SPRINGSTEEN, CALEXICO and THE WAR ON DRUGS, and this is quite a rocky tune actually and perfect for radio-airplay. The following song Drive is a little lighter, but also combining Americana, Folk, Country and Poprock in the style of the aforementioned acts. With the calmer The truth is supposed to hurt, Austin takes a step back into a sorta JOHNNY CASH meets DANNY VERA meets TOM PETTY ish country-Americana folk/semi-pop/rock ballad style where he sings beautifully and really shows his emotions through lovely melodies and well-thought lyrics. American pyre and Anyone are both even introducing some slight Altrock influences, but also bring us interesting melodies via Austin's unique folky country ish voice. Middle years is the most Alternative Melodic Rock orientated piece on the album, a really great tune by the way! One of my personal favorite songs is the uptempo catchy crossover country uptempo melodic rocker Cry over that sounds like a mix between THE GASLIGHT ANTHEM and R.E.M. Shaking is a midtempo Classic Rock orientated piece, with even a slight Southern Rock touch, while The times is an acoustic singer/songwriter piece a la NEIL YOUNG and closing track Holy sparrow is a calmer semi country/Americana ballad like JOHNNY CASH meets WILLIE NELSON meets JOHNNY CASH. I was actually not familiar with Austin, but with this new album he definitely gained my interest and let's hope that he will be able to perform the new songs live someday soon. More info on this talented musician can be found at: https://www.austinlucas.com
(Points: 8.5 out of 10)
STRICTLY ELIZABETH 'SHELTER IN PLACE' (DATA WATER MUSIC/USA IMPORT)
JESSICA ELIZABETH DAVENPORT hails from Los Angeles, California and Shelter in place is her debut album. She wrote all the 9 included songs by herself and it was co-produced and engineered by musical collaborator Chris Hughes at Airship Laboratories in Richmond, California, while it was mixed and mastered by Paul Kolderie (PIXIES, RADIOHEAD, WARREN ZEVON). Jessica has a clear own identity in her voice, while the music combines bits and pieces of late 70s/early 80s Powerpop/Punky Rock and 90s Alternative Rock, with a focus on song orientated melodic pieces. After a couple of slightly alternative pop/rocksongs in the beginning (Cold calculus and Oscillation friday) that remind me of PATTI SMITH, the fantastic catchy uptempo early 80s inspired powerpop/punky melodic rocker Baby c'mon brings us straight into classic BLONDIE meets early 80s PAT BENATAR style. Seduction trash is another lovely high class female fronted alternative melodic rocker that reminds me a bit of classic THE PRETENDERS meets DIVINYLS meets THE MOTELS. Western soul is an Alternative 90s rock orientated piece with a THE PIXIES kinda vibe, while Dogs & traps is back to the catchy early 80s inspired quirky uptempo melodic powerpop/rock of very early PAT BENATAR. The final 3 songs are a bit weaker, but the semi-rockballad Watch the clockwork is quite nice. Although the high level of the aforementioned acts isn't reached all the time, for a first album, this is a nice recommended album to the fans of female fronted alt/powerpop rock. More info can be found at: https://strictlyelizabeth.bandcamp.com/album/shelter-in-place and www.strictlyelizabeth.com
(Points: 8.0 out of 10)
STAN BUSH 'DARE TO DREAM' (LA RECORDS/USA IMPORT)
I discovered STAN BUSH back in the period 1993-1996, so that's over 25 years ago! I first heard his Every beat of my heart album from 1993, closely followed by the BOULDER record he put out in 1979. It was the start of a journey through all the amazing work this singer/songwriter released throughout the years, with my favorite albums still being his 1983 and 1987 solo records. Especially the 1983 solo debut album is a superb record that brings back good memories of my youth, because I heard this album via the tape trading days during the wonderful summer of 1995. It took quite some years, but eventually I got the LP and CD version of this classic AOR album. Anyway, STAN "THE MAN" BUSH always continued releasing new albums, and actually he never changed his musicstyle, so here we are in the pandemic year of 2020, and Stan releases Dare to dream. From start to finish it is filled with pure classic 80s STAN BUSH-ish AOR/Melodic Rock. Stan got help from HOLGER FATH (Guitars, Keys, Bass, production, engineering and mixing) and drummer CRAIG YARNEK, while the legendary LENNY MACALUSO co-wrote a few of the songs. In total we can find 11 songs and any STAN BUSH will be pleased to hear it is of the same high level as all his previous albums. It all starts with the midtempo anthem Born to fight, which is pure 80s Rocky/SURVIVOR style, but following uptempo AOR/Radiorocker Dare to dream is really showing STAN BUSH at his best, and the classic AOR anthem The times of your life takes it even a step further into pure high class AOR. Time for a semi-AOR ballad during A dream of love, which has a slight reference to that 1983 classic solo debut album. The 80s is likewise a tribute to the 1980s American AOR/Rocksound, while Live and breathe is a lovely classic AOR ballad anthem in classic STAN BUSH style. Heat of attack picks up the 1980s midtempo American Movie AOR anthem again, quite strong actually with similarities to Rocky/SURVIVOR again. Dream big is a nice uptempo AOR rocker, while True believer is one of the strongest songs on the album, with Stan's voice sounding better than ever somehow, and the song itself is a real superb classic 80s dut-dut keyboard driven AOR anthem. Never give up keeps that 80s keyboard driven AOR rock and closing track Home is a nice midtempo calmer semi ballad in the style of JOHN WAITE's Missing you. Great to see STAN BUSH still alive and kickin' with this new album! More info at: www.stanbush.com
(Points: 8.3 out of 10)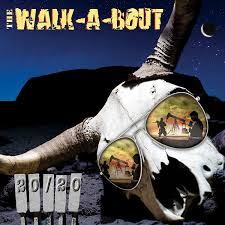 THE WALK-A-BOUT '20/20 VINYL RECORD' (SHRED THE EVIDENCE RECORDS/USA IMPORT)
When the first couple of songs (Victory parade and Date nut porridge) of the very first full-length record '20/20' of the Long Island, New York based THE WALK-A-BOUT are playing on the recordplayer in my room, I instantly knew that we're onto something really good! There's a funky groove, it has melodies all over the place, but this band also rocks and there are even some slight progrock influences, while the lead vocals and choruses are also very strong and crystal clear, so all together it makes me very eager to discuss this original American band. A song like Tale of the vibe rider combines for me personally influences of BLUE OYSTER CULT, RUSH, KING'S X and JELLYFISH, with a focus on a strong melody, interesting song structures and a classic 1970s groovy rocking approach. On the other hand you also get to hear a very funky mood and vibe during an almost danceable tune like Timeless. If we have a look at the band and it's members, THE WALK-A-BOUT consists of Darren "Sully" Sullivan (Vocals, Didgeridoo & Harmonica), Kevin Anderson (Acoustic Guitars), Drew Bertan (Drums and Percussion), Dave Christian (Electric Guitar and Vocals), Keenan Zach (Electric and Upright Bass). Darren is originally from Australia and that's where they got their bandname from as well, because to go walkabout is a rite of passage for young aborigine males in Australia; it is essentially time spent in the bush alone for the purpose of gaining spiritual enlightenment and learning about one's self. Anyway, the band was kind enough to sent me their wonderful debut on a vinyl record. The album contains 10 songs and is simply titled 20/20. I have to say that these guys are doing a terrific job, because from start to finish, this is an enjoyable and very diverse record that combines classic rock, progrock, a lot of 70s funky grooviness and some World Music influences. A song like closing track I am actually sounds like something GEOFF TATE could have done in the 1990s on his more experimental solo pop records, although here and there a name like DAVE MATTHEWS BAND is also notable. On the other hand, they also remind me sometimes of the early 90s-mid 90s stripped unplugged Hair Metal days of bands like TESLA, NELSON, TRIXTER, FIREHOUSE, INNUENDO, POISON... , during the period when those bands quit the electric guitars most of the time and came up with more mature material before eventually calling it a day when Alternative rock completely took over around 1995/1996. This is perhaps also due to the fantastic strong melodic vocalwork and catchy choruses that can be heard during several songs. Side-B opens with a fantastic pure STEELY DAN-ish classic groovy melodic westcoast pop/rock tune called Get me to the station. The Didgeridoo opens the following song Dark roads, which is another very funky groovy tune in a STEELY DAN direction. Then we get to hear the most 'Hair Metal' -ish song on the album, which is the superb uptempo melodic rocker Hero that sounds like a perfect cross between TYKETTO and TRIXTER. Trash talkin' is another change in style, because this is a rather cool instrumental groovy 70s classic rocker with a great funky bassline and lovely Southern Rock kinda guitarwork. Taking it west closes the album quite nicely in a smoother (semi) melodic typical American rocking direction. Concluded, this is definitely a huge surprise in the huge field of 2020 releases, because these guys are delivering a top-notch record that has got all it takes to become a classic in the rockworld one day. It surely sounds like a 70s classic rock record, so let's hope they will become bigger in the future to come, because they deserve it for sure and then we can look forward to many more album releases and perhaps live gigs when corona is out of this world. For now check them out at: https://www.walkaboutband.com/
(Points: 8.7 out of 10)
SHAME 'DRUNK TANK PINK' (DEAD OCEANS/KONKURRENT)
3 years ago the London based Post-Punkband made their debut with the album Songs of praise, which got them straight into the charts in several European countries, They were hailed as the latest sensation in the Post-Punkworld and after waiting a while this year due to the covid pandemic, the band now releases their follow-up album Drunk tank pink. In the past 5 years we have seen many similar sounding bands, such as THE MURDER CAPITAL, FONTAINES D.C., LIFE and such, and this new album of SHAME can easily be recommended to people who like this classic British Post-Punkstyle. 11 songs are included in total, and most of them are uptempo rocking with the pure British working-class punk way of speaking, singing and shouting, although each and very song still has some great melodies, such as Nigel hitter, Snow day, the calmer Human, for a minute, the pure THE MURDER CAPITAL ish Station wagon and the heavier noisy Harsh degrees. The guitar riffs are razor sharp, the songs are mostly short and very effective, and even reveal here and there some other influences in the rhythm section. This is definitely a must-have for fans of aforementioned bands, so 2021 starts really well for them. Check out more info at: https://shamebanduk.bandcamp.com/
(Points: 8.4 out of 10)
EL MIZAN 'NIRANI' (INDEPENDENT/SWISS IMPORT)
5 songs are on the mini debut CD Nirani of the Swiss based EL MIZAN. They bring a rich Arabic/Desert rocksound that is quite close to bands like TAMIKREST, ALTIN GUN, TINARIWEN and SONGHOY BLUES. The combination of traditional Arabic melodies and psychedelic/progressive rock riffs and rhythms works really well, and especially the past few years we have seen a lot of releases in this direction. EL MIZAN are coming out of Lausanne, Switzerland and they call their music MaghRock, which combines as already mentioned their original Northern African rhythms and melodies with Western Classic Rock riffs, which resulted in this lovely first album release. The band is formed around ANOUAR KADDOUR CHERIF (mandolin, vocals), SAMI GRAR (bass, vocals), ROMAIN LUDER (guitar), ROMAIN MAGNENAT (drums) and DAMIEN CONVERSET (clarinette). Nirani contains 5 strong songs that follow more or less the same direction (Hakmet lakdar, L'Khamsa, Berouali (excellent hardrocking guitarsolo), Intro and Manzid Naachek), which is groovy and quite rocking actually, yet with always those classic traditional Arabic melodies. Check out this sensational band at: https://elmizan.bandcamp.com/releases
(Points: 8.7 out of 10)
NAHAWA DOUMBIA 'KANAWA' (AWESOME TAPES FROM AFRICA/KONKURRENT)
Mali is one of the major places to look for African desert blues rockbands and artists. NAHAWA DOUMBIA hails from Mali, and she is one of the most popular singers of the Wassoulou region in South Mali. She has been active for over 4 decades now and Kanawa is her latest album. Assisted by N'Gou Bagayoko on guitar and Drissa Sidibe on ngoni, Nahawa sings with all her heart and soul the 8 great groovy rhythmic African rocking tunes that especially during the longer songs (Didadi and Folliwillen) take you into an African trip. Together with SONGHOY BLUES, she reaches the top of the Mali Desert Rocksound! Check it out for yourself at: https://nahawadoumbia.bandcamp.com/album/kanawa
(Points: 8.4 out of 10)
TV PRIEST 'UPPERS' (SUB POP RECORDS/KONKURRENT)
Out of London, UK comes the next strong new Postpunkband and they are called TV PRIEST, who are making their debut with Uppers on the legendary Seattle label SUB POP RECORDS. The band's line up consists of guitarist ALEX SPROGIS, vocalist CHARLIE DRINKWATER, bassis/guitarist/synthesizerplayer NIC BUETH and drummer ED KELLAND. It's a shame we are in a lockdown, because I am quite safe to say that TV PRIEST would be delivering sensational shows all over Europe right now and likewise establish themselves then as the latest sensation from London. Unfortunately it will take some time before they are on the road, but on the other hand, they have a long future ahead of them when things will return to normal, so they will eventually throw all their 2020 covid energy into any show they will give somewhere in 2021 and beyond! Thankfully they have released their debut album now, so there's already a preview of better things to come and in fact there is a lot to enjoy here, because it is a very strong first album. The closing 2 uptempo rockers This island and Saintless are probably the anthems of the album, both real deadringers for fans of INHALER, FONTAINES D.C., LIFE, JOY DIVISION and THE MURDER CAPITAL. Do not miss this band if you're a fan of the typical British Postpunksound! More info at: https://tvpriest.bandcamp.com/album/uppers
(Points: 8.3 out of 10)
MRS. KITE 'FLICKERING LIGHTS' (ROCKWERK RECORDS/GERMAN IMPORT)
It seems like the German band MRS. KITE takes 7 years to release a new album, because they released their debut (under a different name) back in 2006, while the follow-up was released in 2013 and now in 2020 Flickering lights is released. The band won 3 Awards in Germany for best progrockband, so they are doing something right and I have to say that MRS. KITE is definitely a quality melodic progrockband that is clearly influenced by bands like PORCUPINE TREE, PINK FLOYD, YES and such. Consisting of Florian Schuch (vocals, keys), Ferdinand Schuch (guitar), Lukas Preusser (bass) and Philipp Verenkotte (drums), the band delivers 10 great melodic progrocksongs that remind me a lot of bands like ENCHANT, EVERON, JADIS, so they are close to song based melodic neo-prog, yet with a slight modern touch a la PORCUPINE TREE. Most of the songs are in a similar style, which is slow to midtempo, with melodic passages in the vocal and chorus department and a soaring guitarsolo here and there, with as highlights Just some flickering lights, Kurschatten and the wonderful 11 minutes counting The old man that sounds like the perfect mix between JADIS and PORCUPINE TREE. Fans of aforementioned bands will absolutely love this band and then you should check them out at: https://www.mrskite.de
(Points: 8.3 out of 10)
THE SUNNY SMILES THREE 'FIREMAN SPACEMAN MERMAID' (FR RECORDS/AAZ RECORDS/UK IMPORT)
When opener All at sea of the debut album of the Leeds based band THE SUNNY SMILES THREE is playing on the stereo in my room, I knew this was going to be a lovely enjoyable hour filled with high quality music. This first song is melancholic, melodic and a sorta of bombastic Neo-Folk Pop/Rock orientated in the style of FLEET FOXES, with also a touch of classic CROWDED HOUSE. Anyway, the band is made up of 3 well-seasoned musicians who played with IGGY POP and THE WEDDOES in the past, and they are basically playing alternative darker acoustic folk-pop/rock like I AM KLOOT, WILCO and add clear 60s influences, which you can hear in the catchy uptempo Powerpop song God's empty chair that even reveal THE WHO and THE KINKS similarities. The album was produced by Neil Ferguson (NEW MODEL ARMY, THE WEDDING PRESENT, etc.) and Will Jackson (KAISER CHIEFS. EMBRACE, etc.) and 12 songs are included in total. There's also enough diversity going on to keep anyone's attention, because a song like Never quite lose me is even reminding of JOHN LENNON's solo records. Other highlights are the folky singer/songwriter piece The green apple ball, the melodic 'classic folk-rocker' Here by dragons and The girl I know, on which you can hear the vocalwork is quite superb. Check them out at: https://thesunnysmilesthree.bandcamp.com/album/fireman-spaceman-mermaid
(Points: 8.1 out of 10)
MATT OWENS 'SCORCHED EARTH' (INDEPENDENT/USA IMPORT)
Manchester/Bath based singer/songwriter MATT OWENS was part of the legendary band NOAH AND THE WHALE, a British band which was very popular between 2006 and 2015. After they split, the members went their own way and Matt also started a solo career that resulted in a debut album in 2019. More or less thanks to covid, the follow-up Scorched earth is now released, qand this is a lovely record which at the end of 2020 is a big surprise for sure. 12 songs are included and I am almost safe to say that it's the finest Americana/pop/rootsy rock/heartland rock album of the year! The album starts calm with the beautiful folky BRUCE SPRINGSTEEN ish Cargo for the road, which is followed by the catchy uptempo Americana pop/rocker Cactus flowers that has similarities to CALEXICO and THE WAR ON DRUGS. The titletrack Scorched earth is a superb midtempo heartland rocker that sounds like the perfect cross between TOM PETTY and JOHN COUGAR, with also the 80s BRUCE SPRINGSTEEN influences again. Matt is a fantastic singer, because he has this raspy voice you can recognize and love immediately. Strip it back is a funky groovy and bluesy influenced tune, quite catchy actually, but different than the first 3 songs. Another song about the devil speeds up the tempo, and is a great uptempo Americana/Heartland rocker like TOM COCHRANE meets CALEXICO meets JOHN COUGAR meets NEIL YOUNG, with lovely rocking guitarwork, guest vocals by ELLES BAILEY (of whom we reviewed 2 albums this year!) and a catchy melodic chorus. Other highlights are the arena rockers Radio king and When the stars align. Do not miss this album if you're a fan of the mentioned singer/songwriter rockers! More info at: https://mattowens.bandcamp.com/album/scorched-earth
(Points: 8.6 out of 10)